Oh Boy! How I was lusting over Too Faced Sweethearts Blush and when I found this baby at Makup Revolution FB page, that too for less than half price of Too Faced – I didn't even had to think twice to order it. I was staying at India at the time I ordered this and so I decided to buy it online from Jabong. Read about the haul here. The reason being- I was not ready to wait for the international shipping [waiting time] and of course the worst/pathetic Indian Customs…Presenting the gorgeously packed Triple Baked Highlighter – Goddess of Love from Makeup Revolution.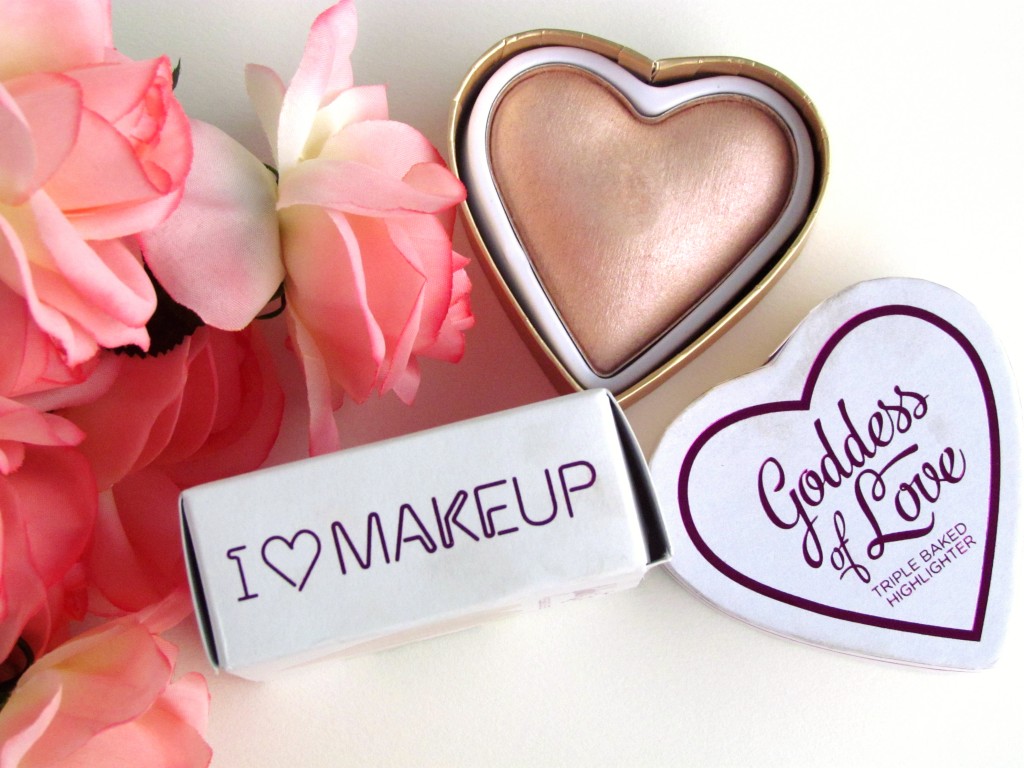 Product Description
Triple Baked Obsession – by the lovely people in the I ♡ Makeup factory – made in a 3D Heart shape!
Highlighter – Pure Light, to capture everyone's Heart
Packaging & Price : 4.99 GBP; Buy from here
Look at that pretty packaging! Cardboard heart shaped packaging. The heart cardboard case is not as sturdy as one think. So, definitely, more care has to be taken while travelling with this highlighter in your bag.
This highlighter is from I ♡ Makeup range and is a 3D  shape of a heart. Really pigmented and shimmery.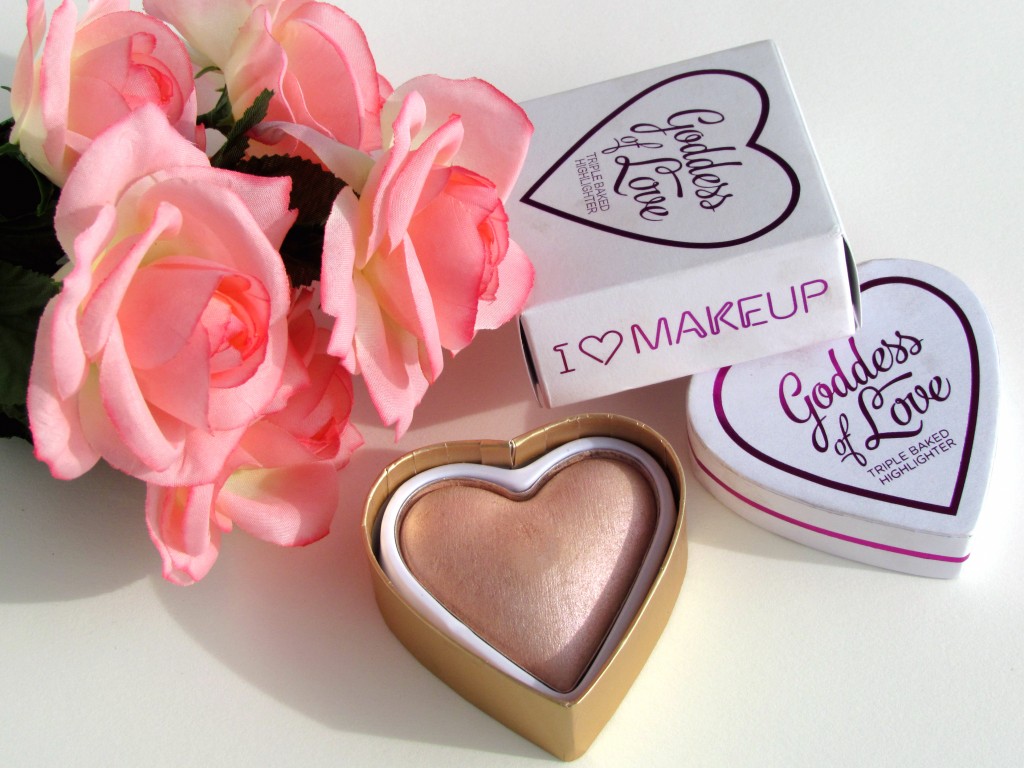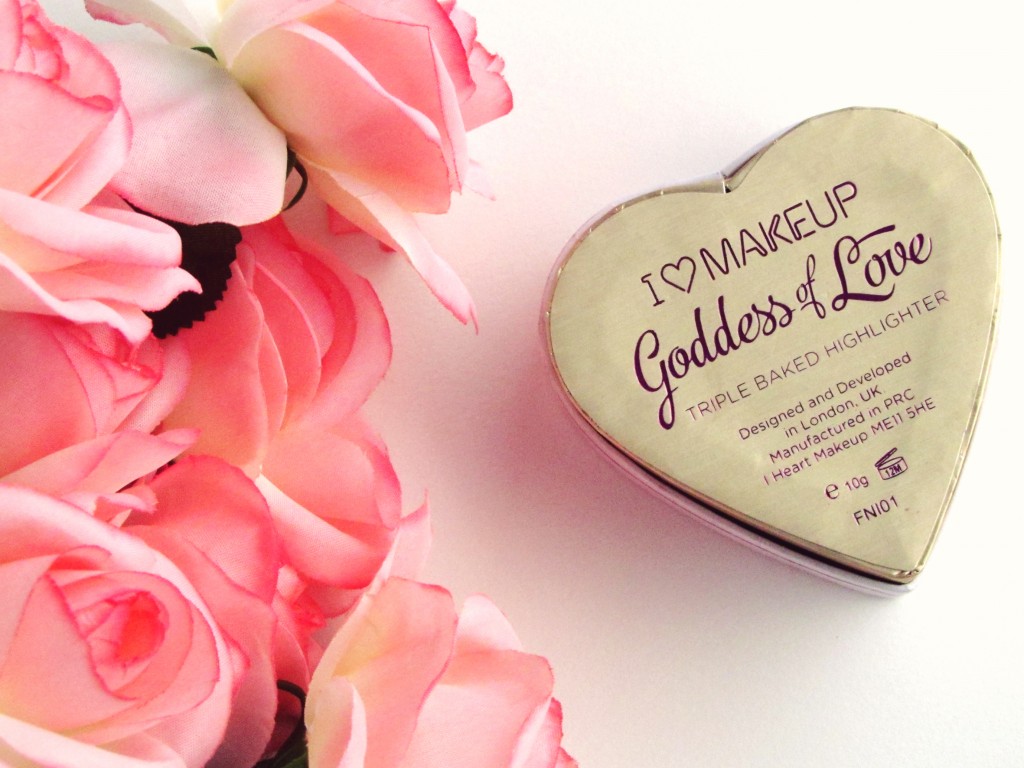 Ingredients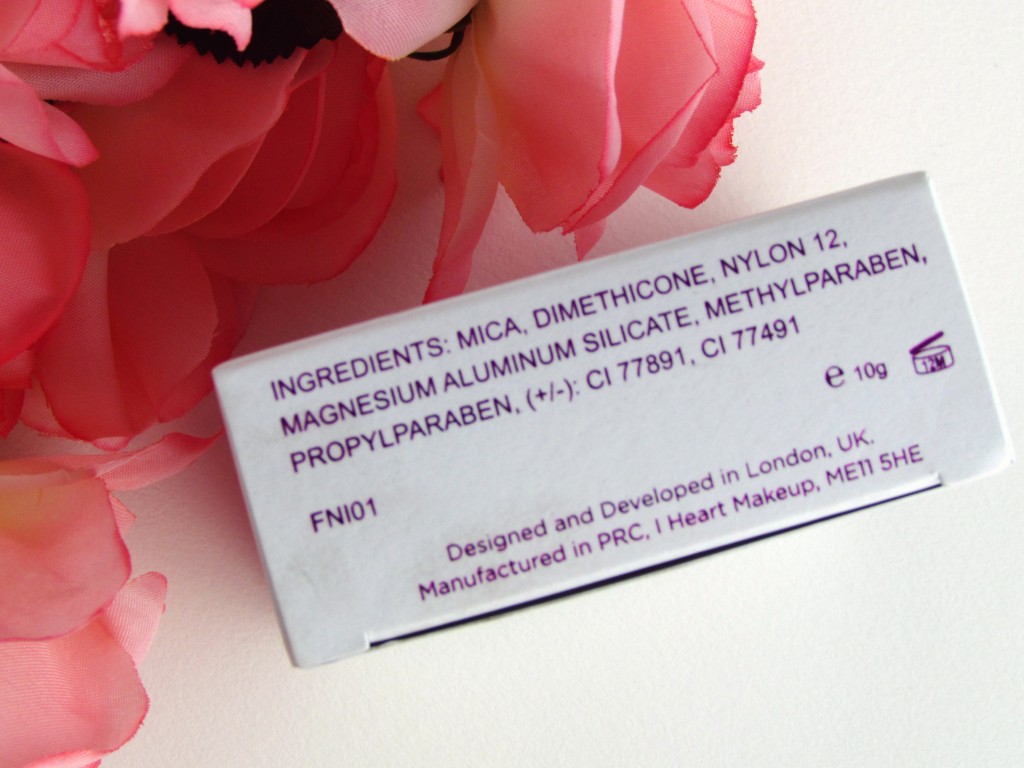 More pictures of the product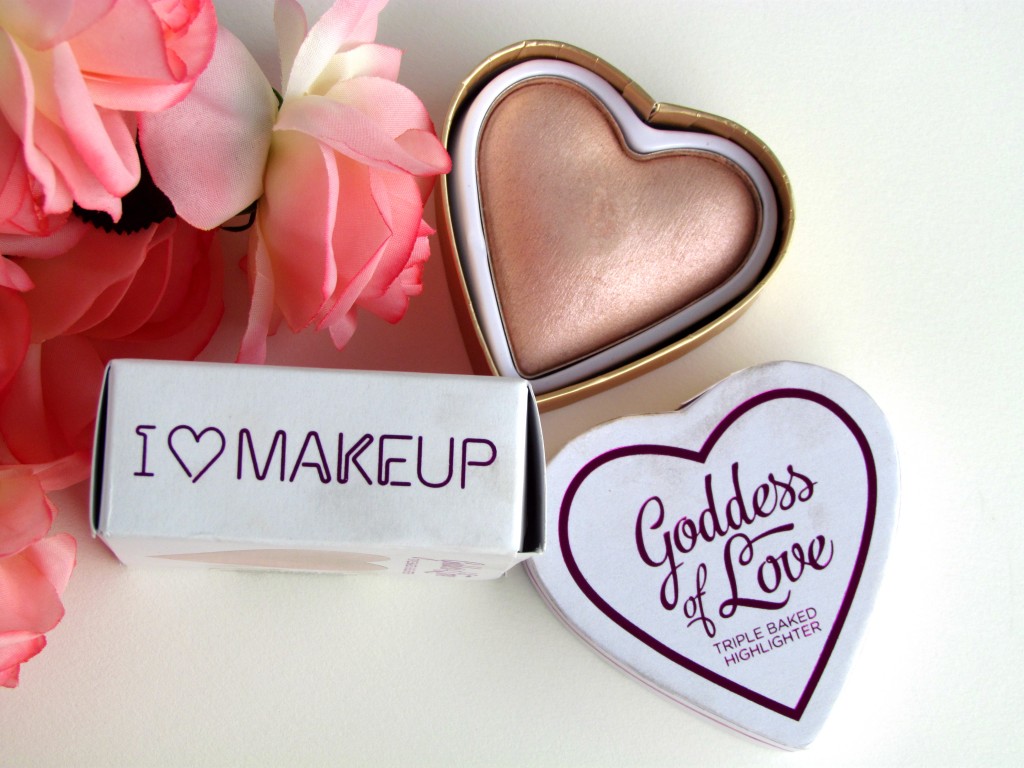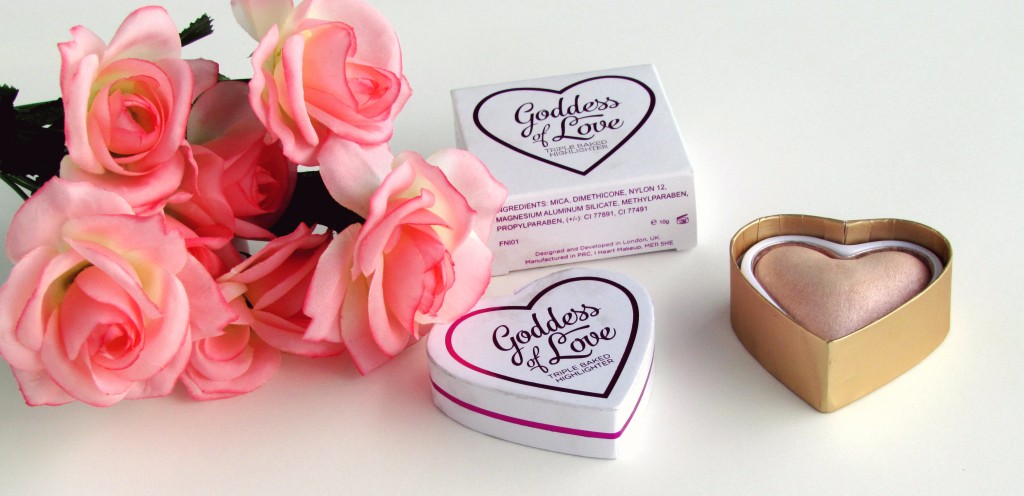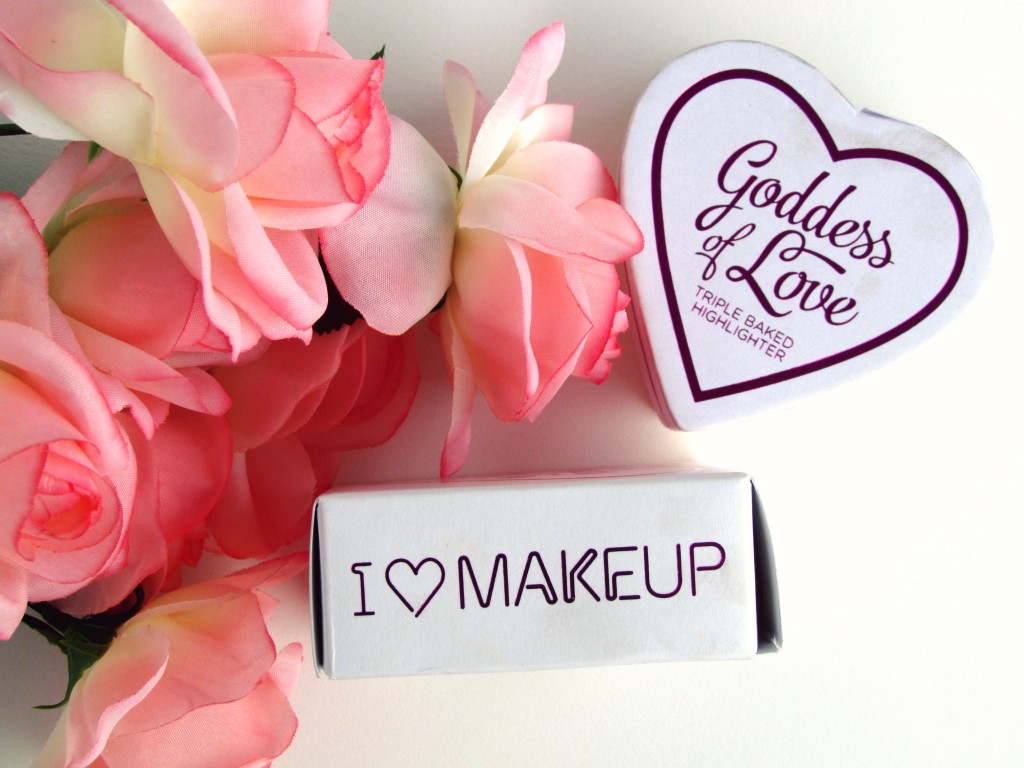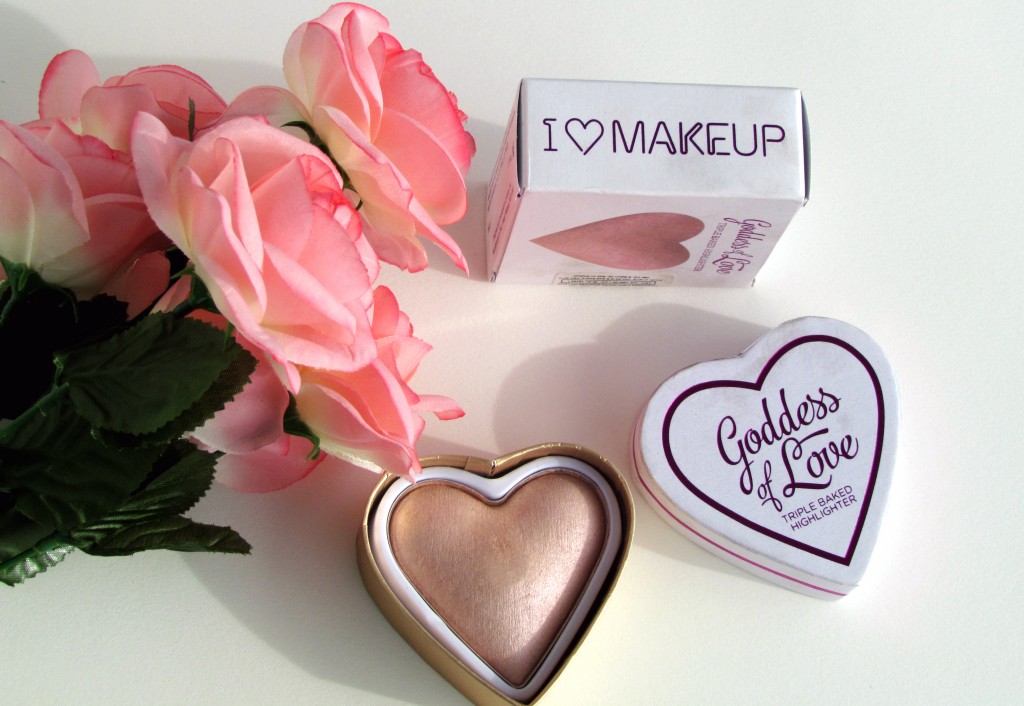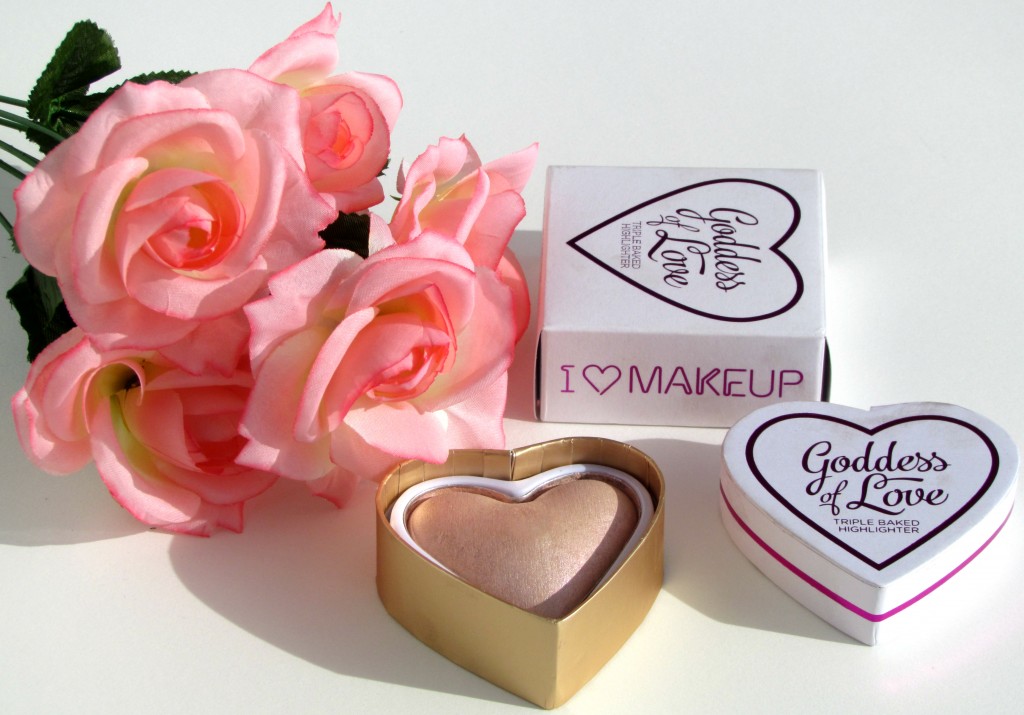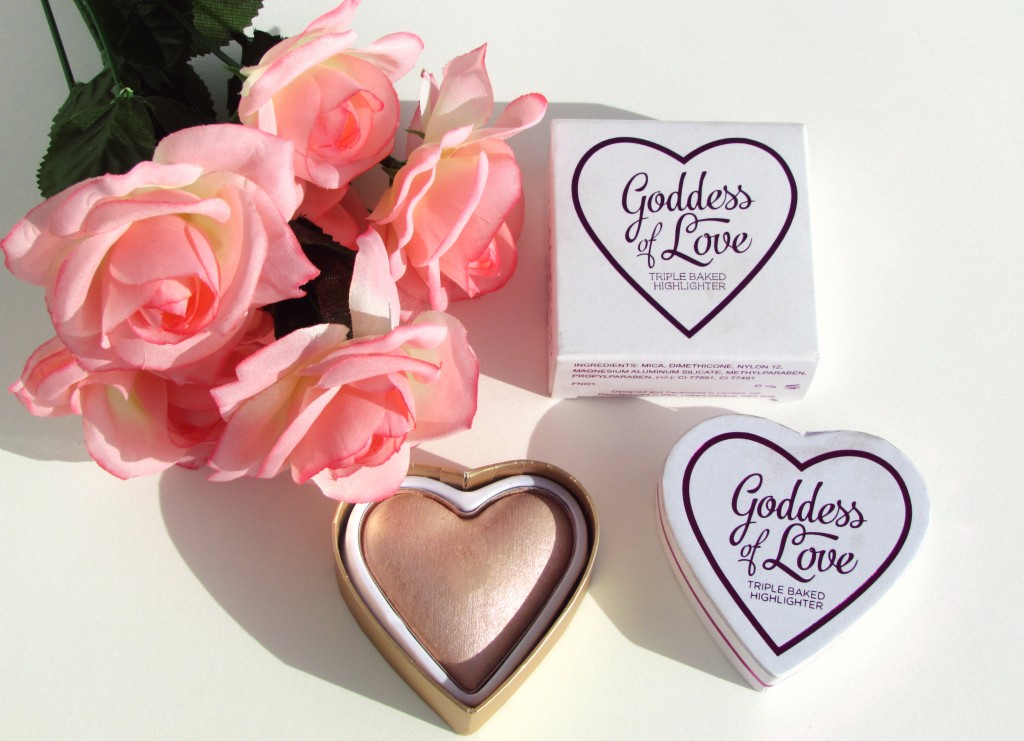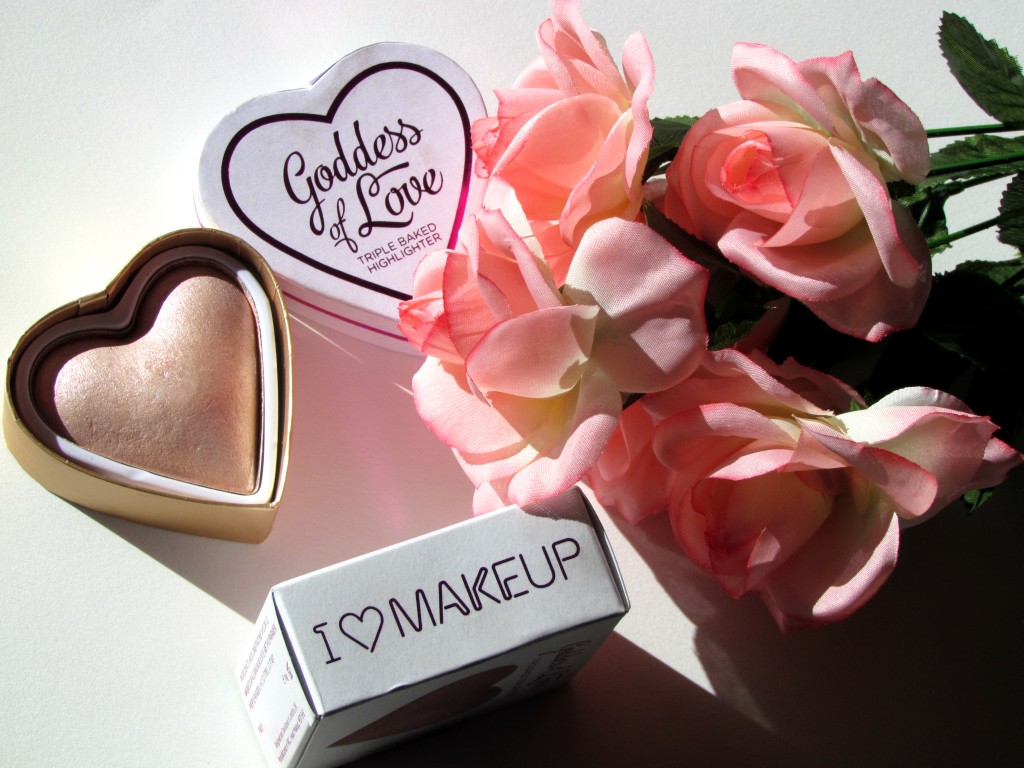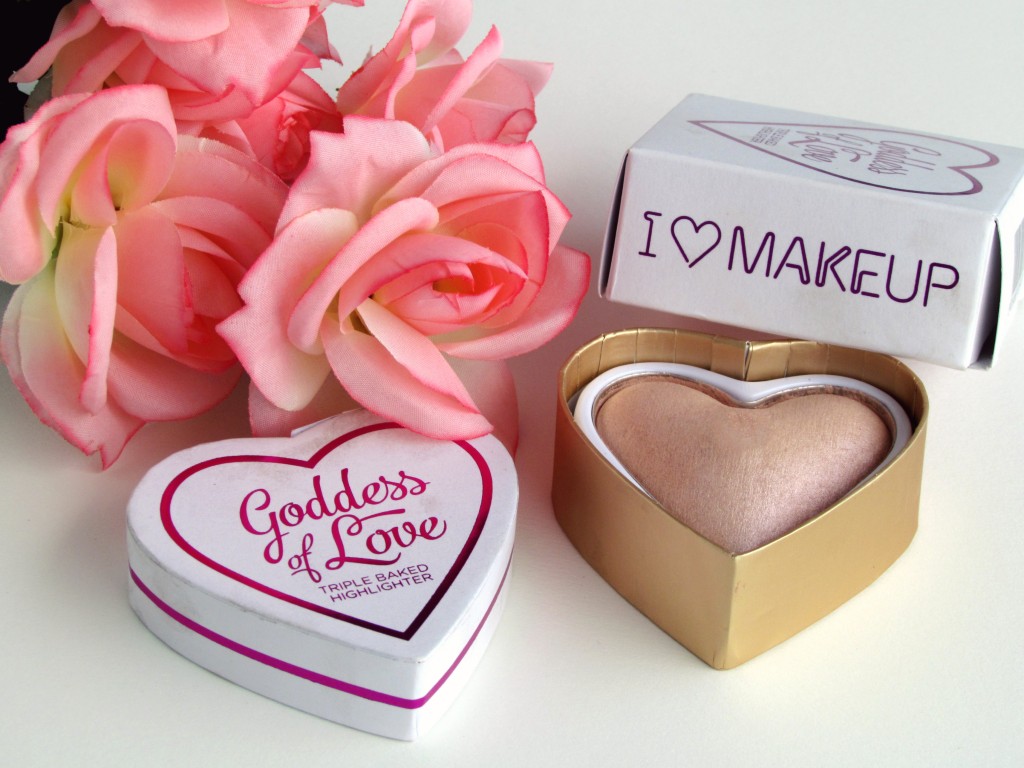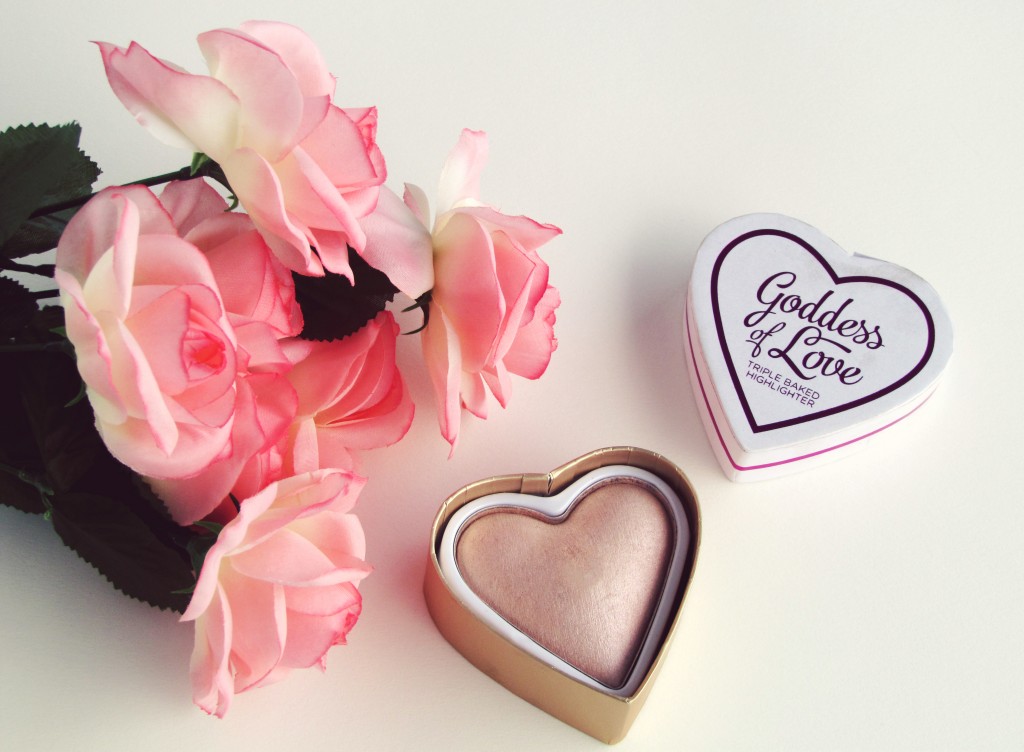 My experience using it
Makeup Revloution Goddess of Love Highlighter is a love at first sight product. For £4.99 this triple baked highlighter in a cute heart-shaped box is surely a steal. The gorgeous champagne shade that looks very natural on every skin tone. Can be used as a brow bone highlight, to the high points of your face. I absolutely adore this beautiful heart highlighter. A gem of the product!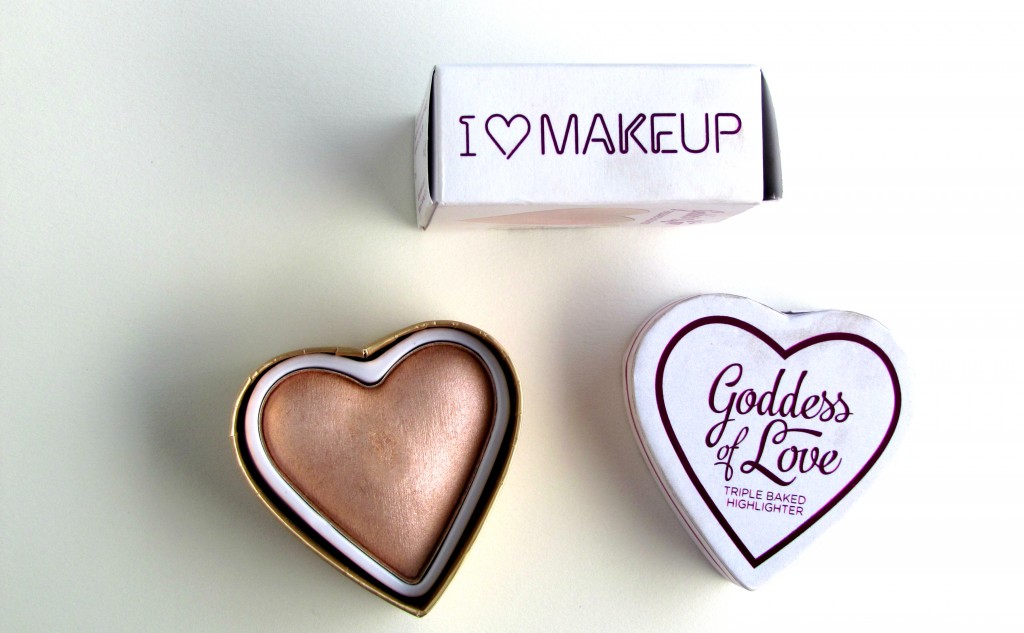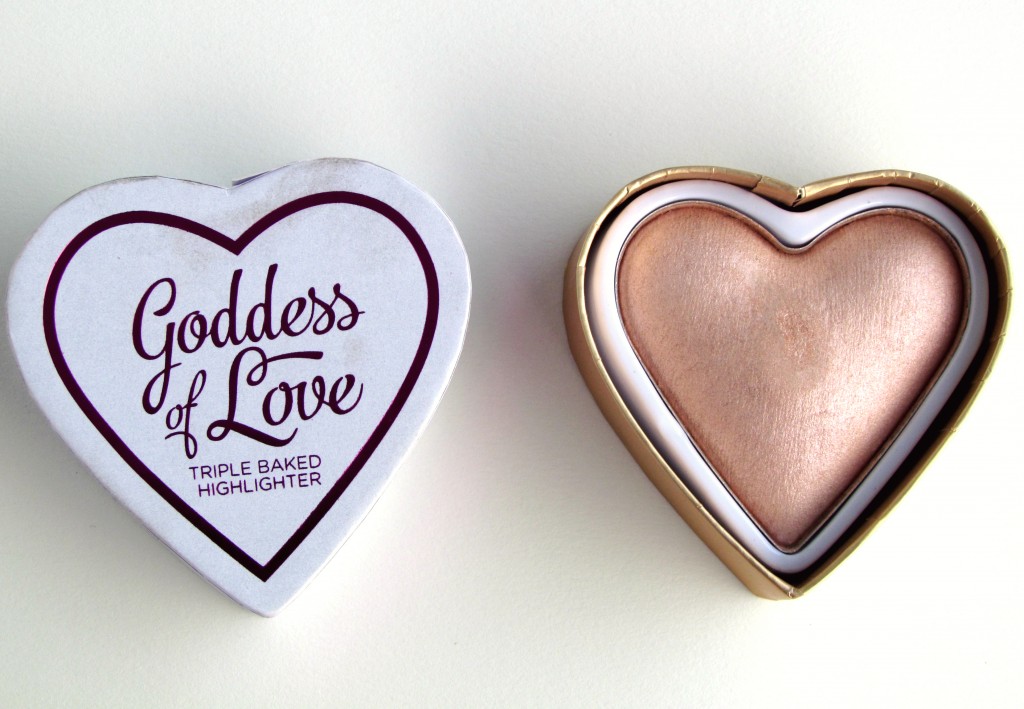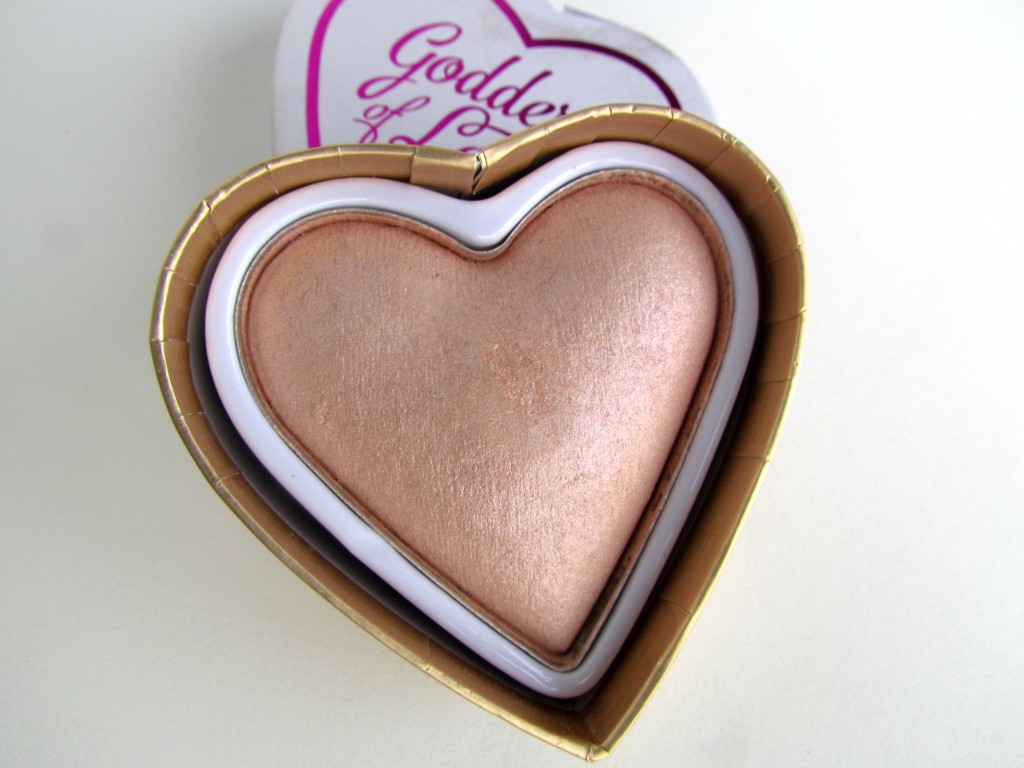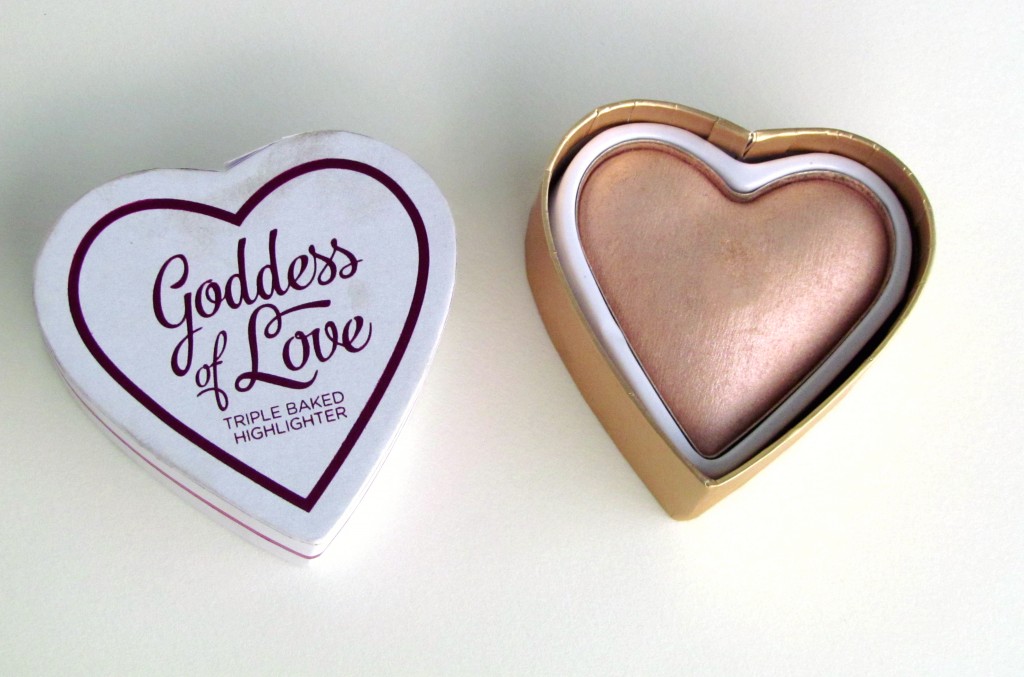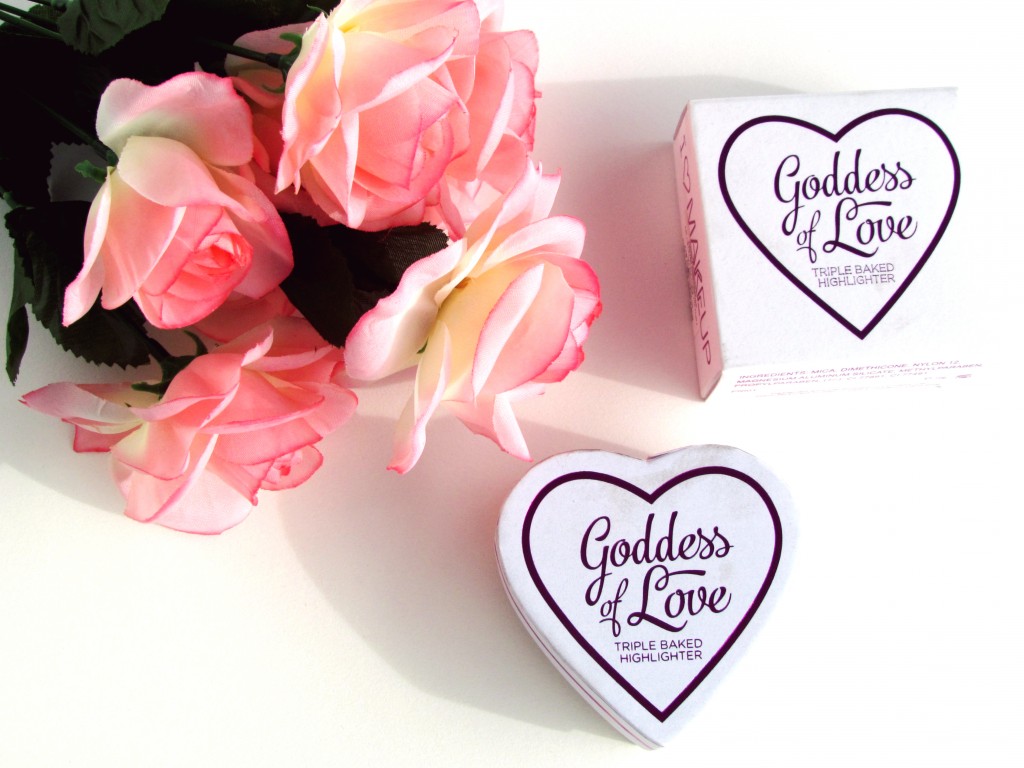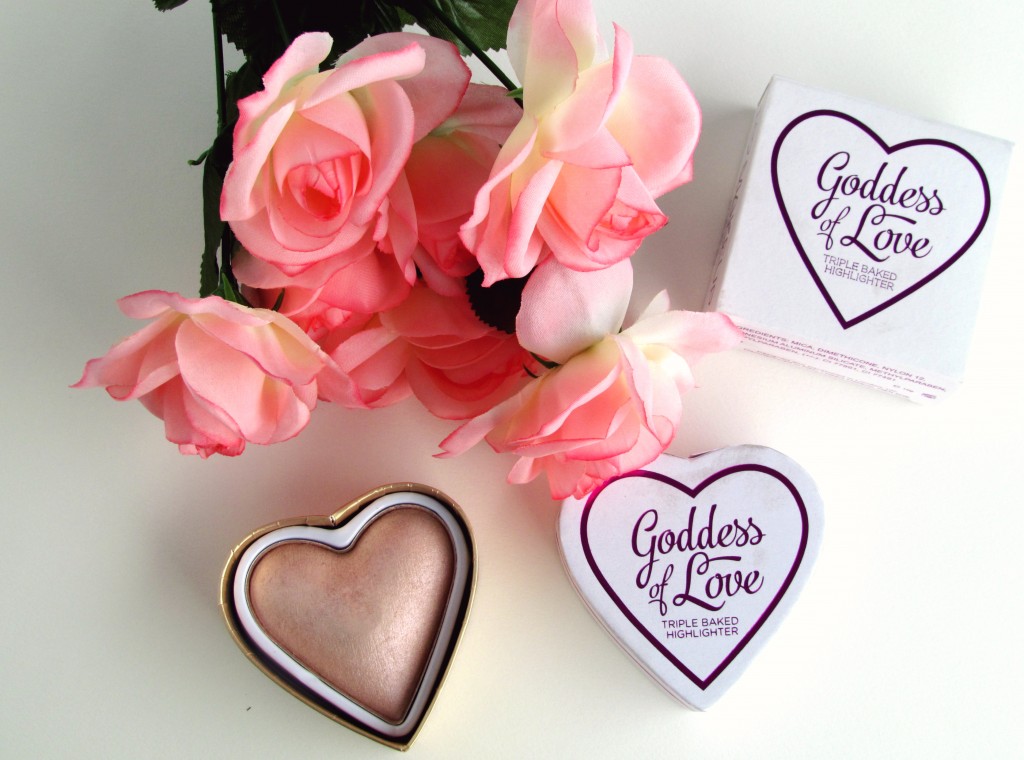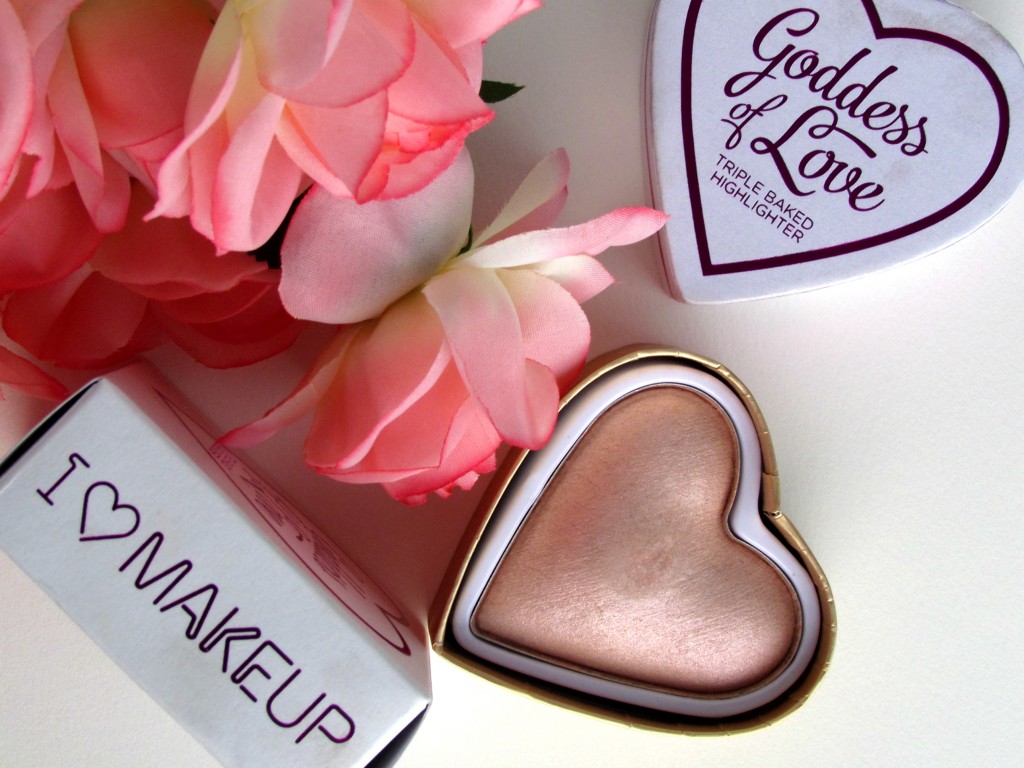 Swatches on my hand & how it looks on me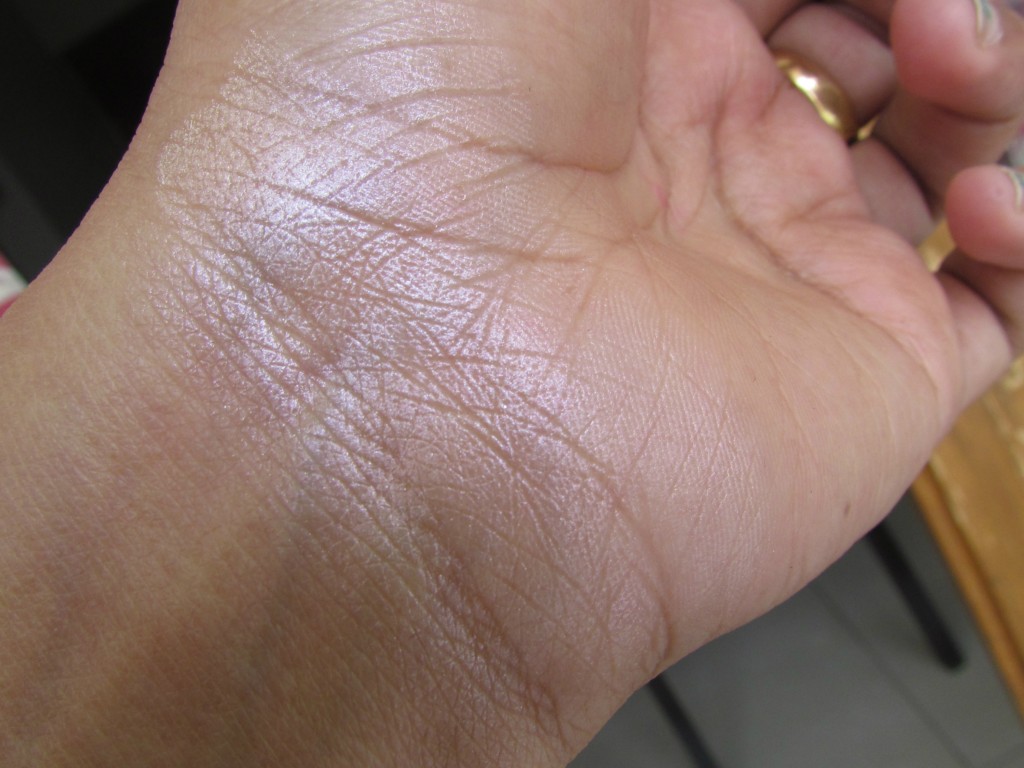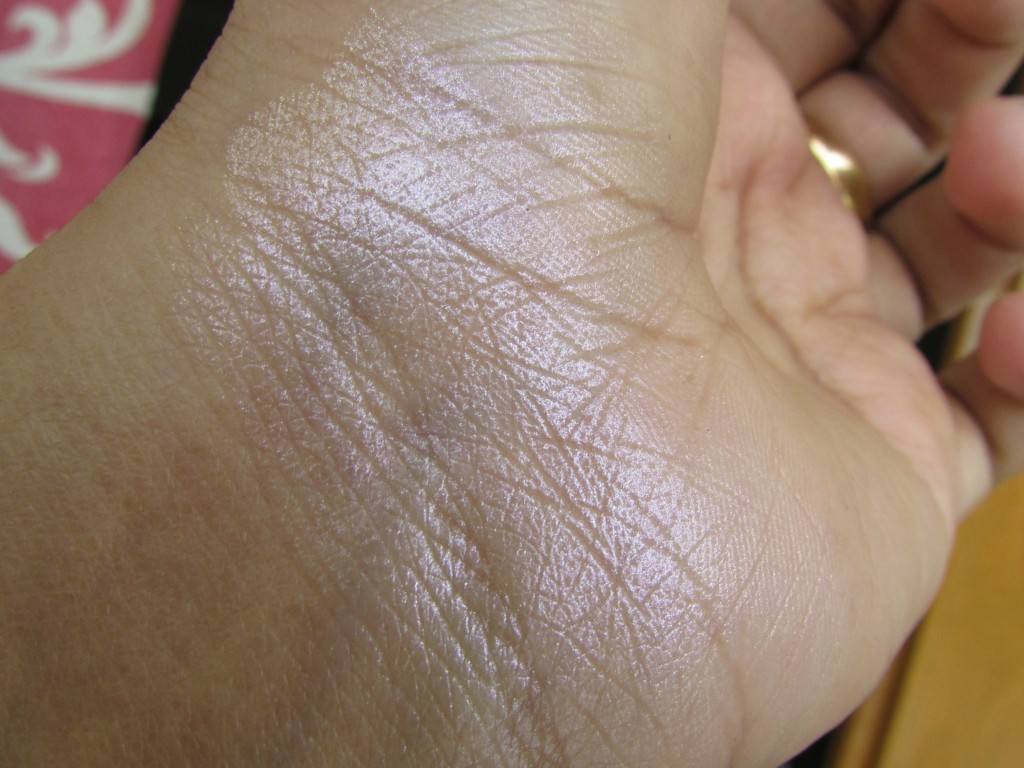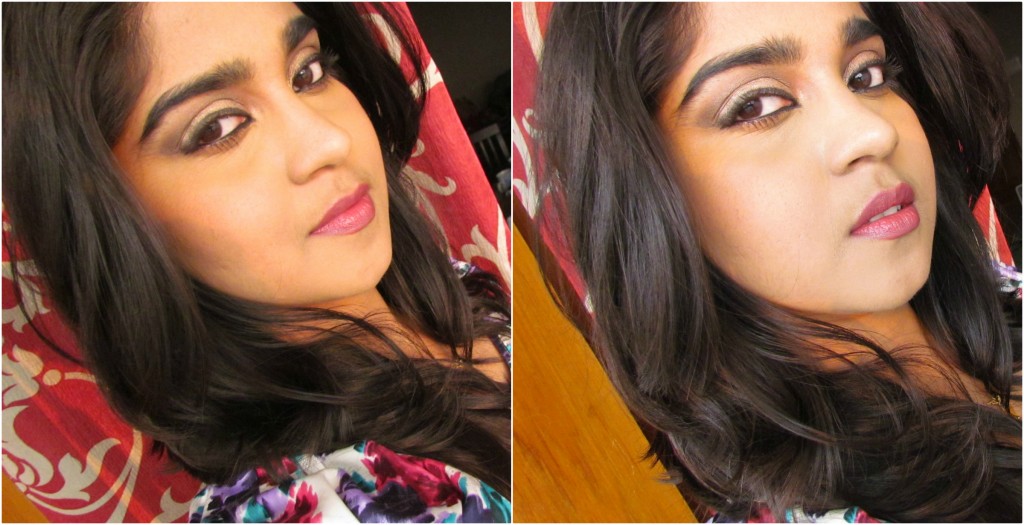 Overall, the loveliest champagne shade compliments my skintone well and the texture is beautifully silky and so smooth to work with.A steal for £4.99 / 11.40 NZD. The texture is very finely milled so that you can use  even your fingertips to apply it, or a brush such as tapered highlighter brush F25/ F35 from Sigma.. and you can even dampen your brush before applying the powder should you want a more metallic, intense highlighted effect. Did you guys notice the glow on my face! Absolute love! <3 Must buy product from the brand!