Facial scrubs help keep your skin in healthy condition by removing dead skin cells, removing dirt from the pores and also helps in a clear smooth complexion. In today's post I am sharing my experience using LUSH Ocean Salt Facial Scrub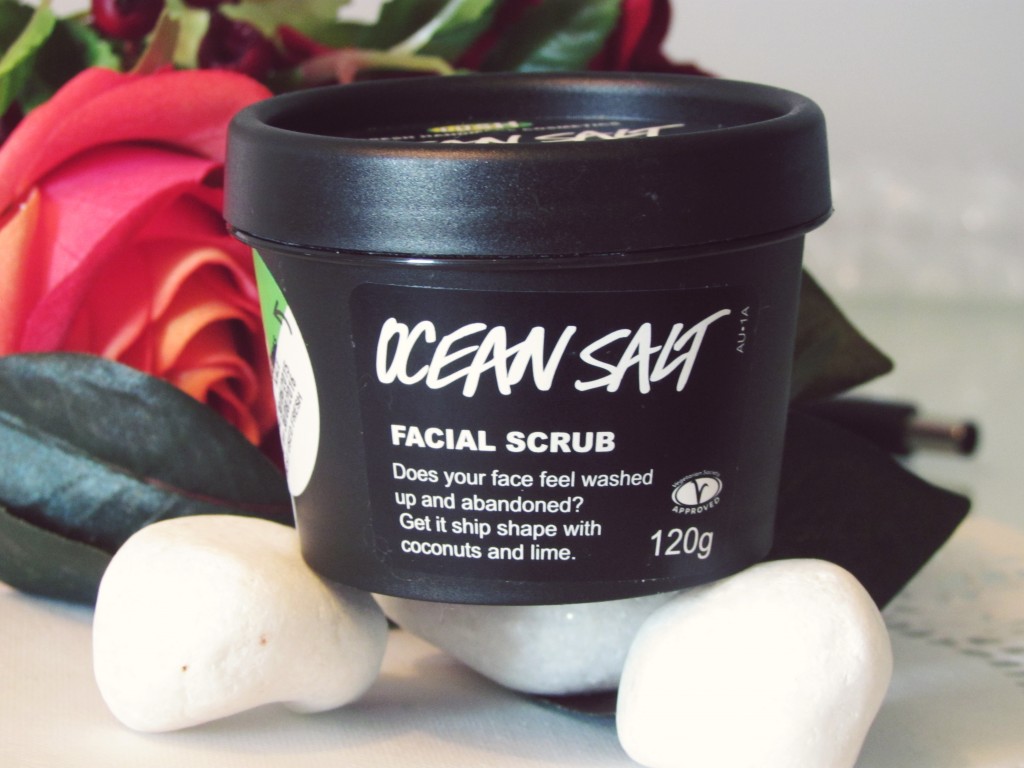 What LUSH claims
Cleansing lime, coconut and sea salt scrub. Ocean Salt is like taking your face on a trip to the seaside for an invigorating splash in the water, then cleansing and refreshing it with lemon, grapefruit and lime juices. Fresh avocado moisturises and softens the skin, while violet leaf absolute calms and nurtures. Use it on oily skin every day and use it to refresh dry skin once a week.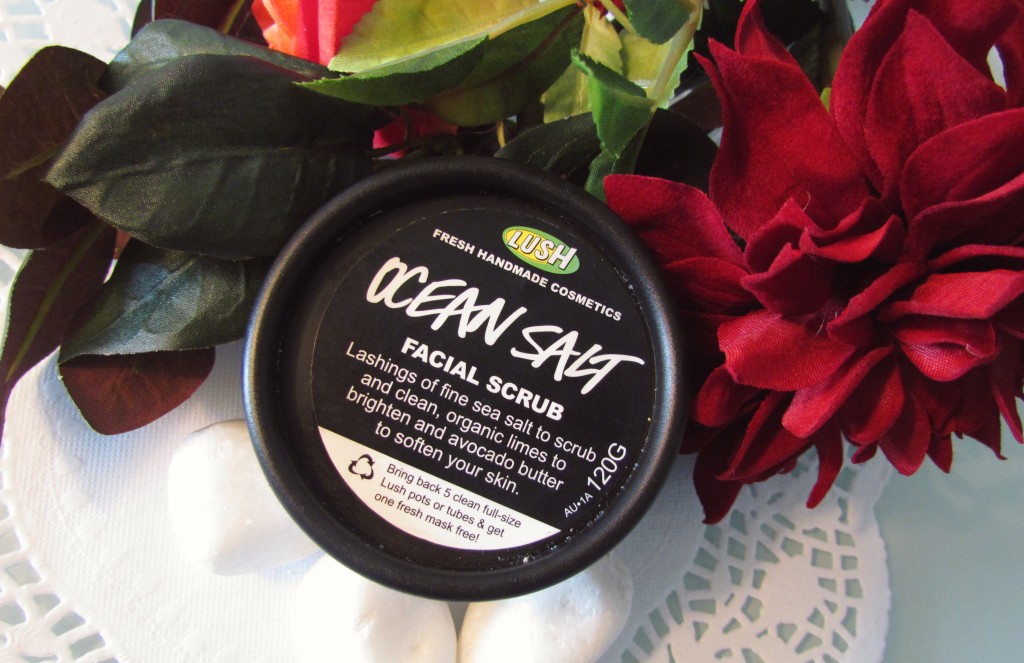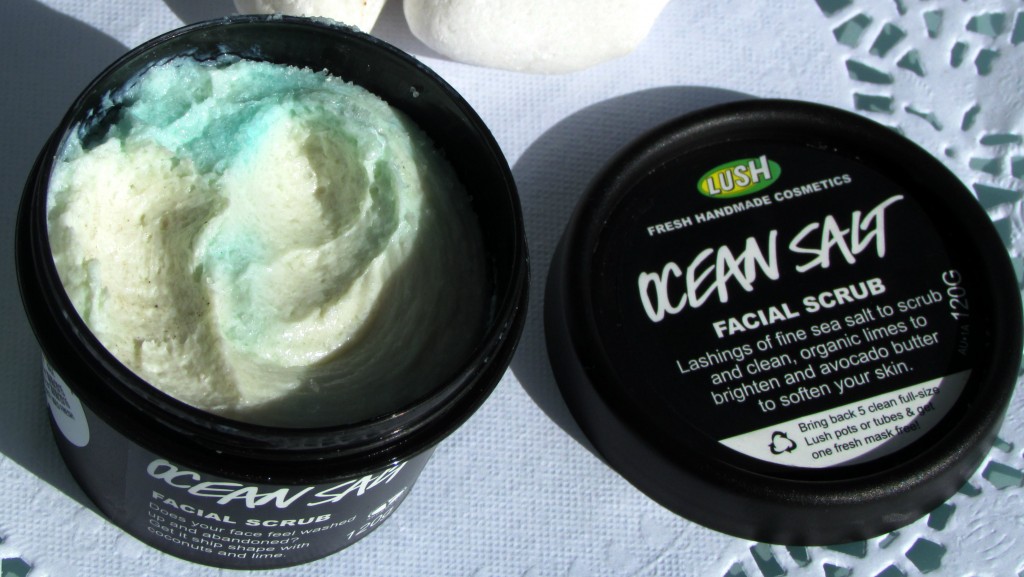 Ingredients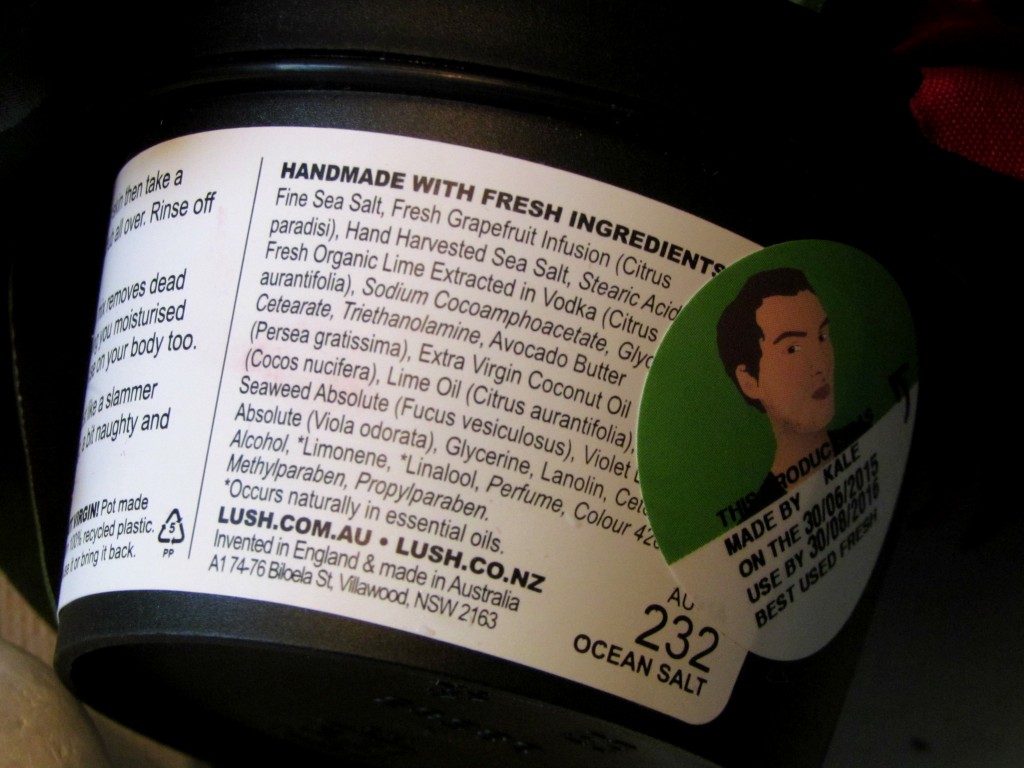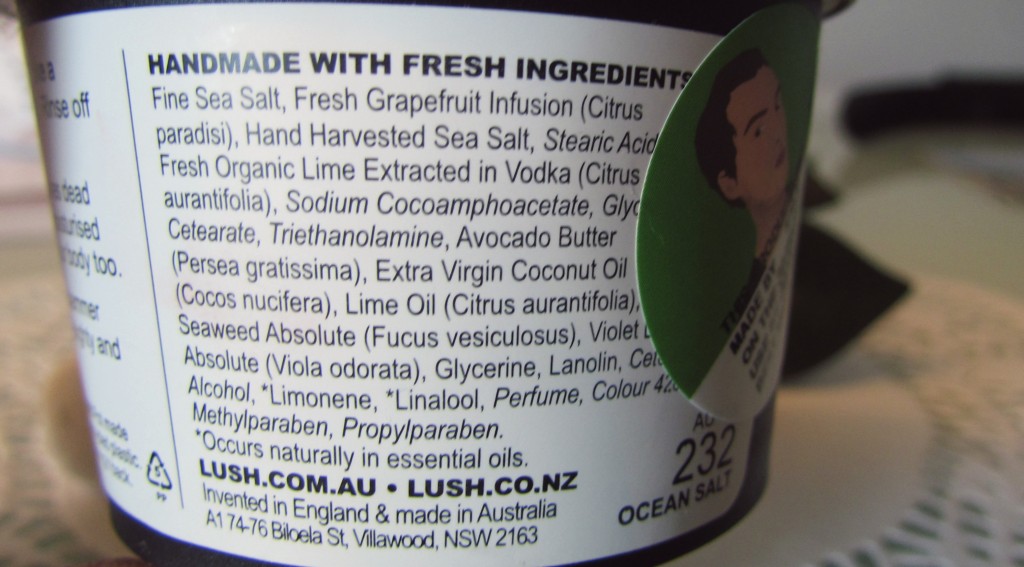 Directions to use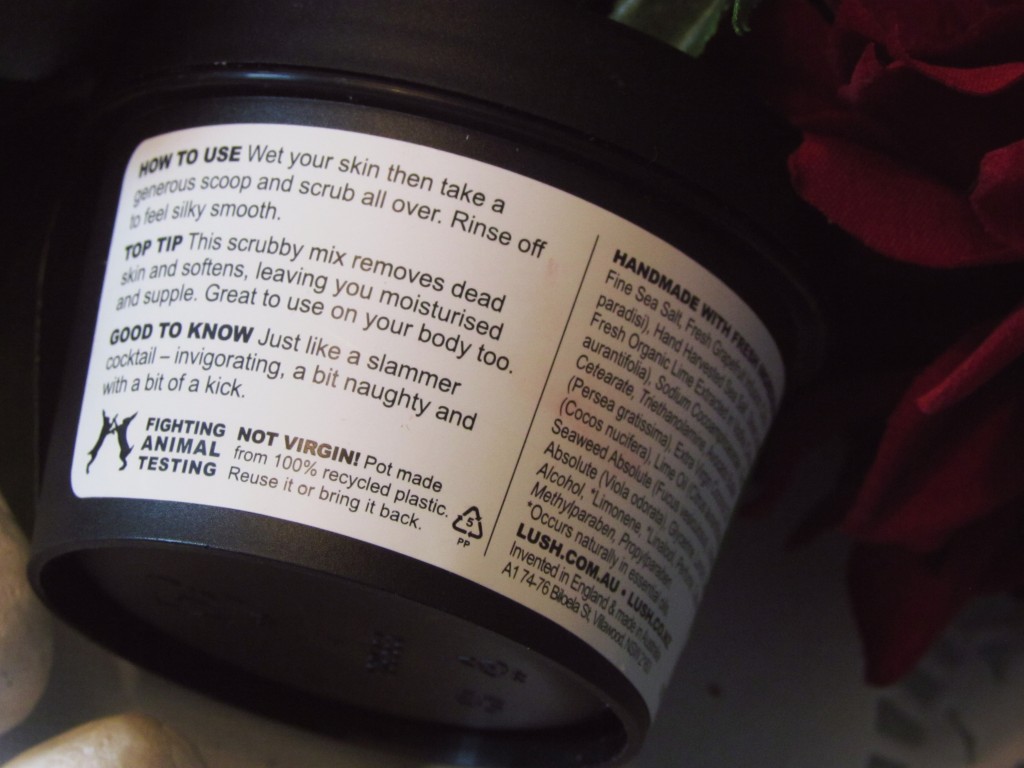 More Pictures, Swatches & my experience using Ocean Salt Facial Scrub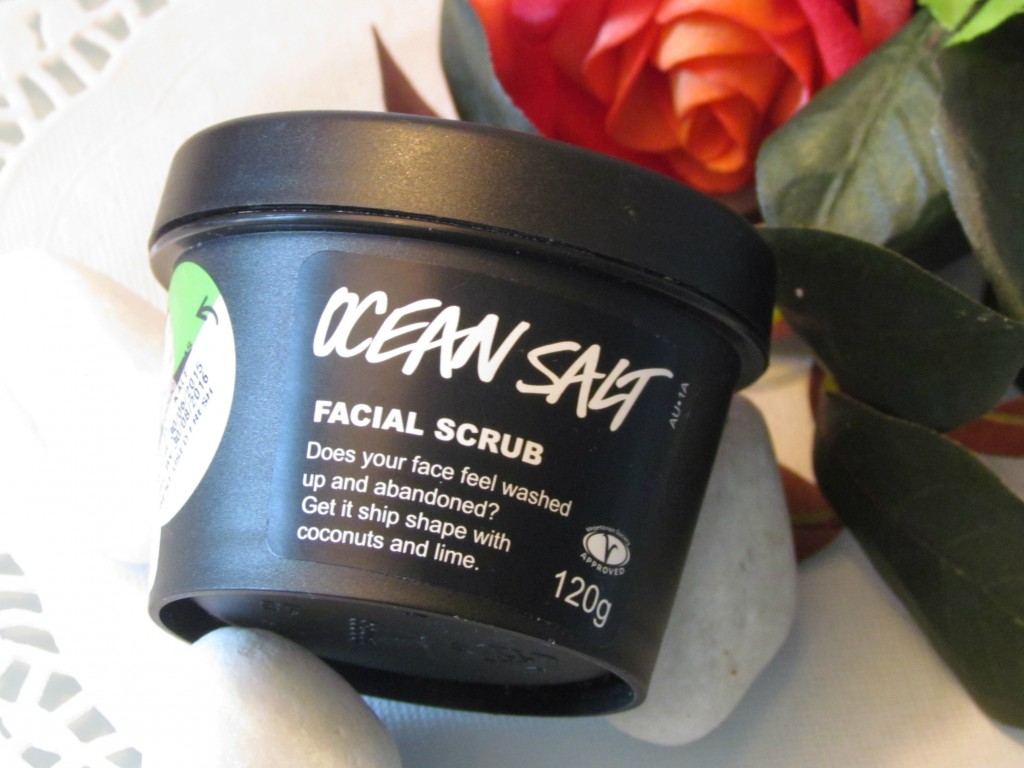 Texture & Smell : LUSH Ocean Salt Facial Scrub has thick creamy texture. Has a fresh citrus scent with notes of  vodka. I love the smell. Appearance is really awesome – fine sea salt crystals in a off white and aqua blue color. Absolutely stunning it looks!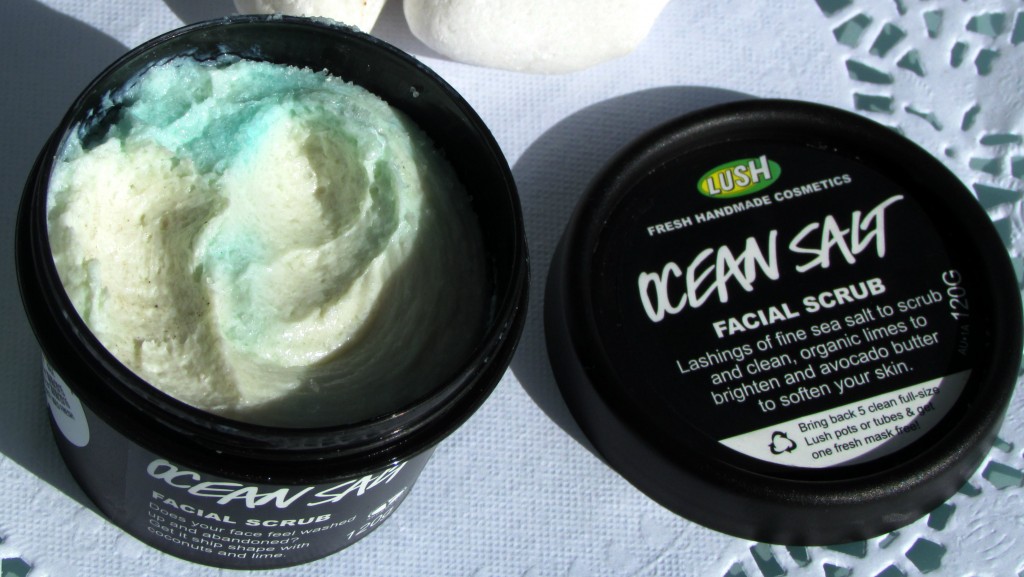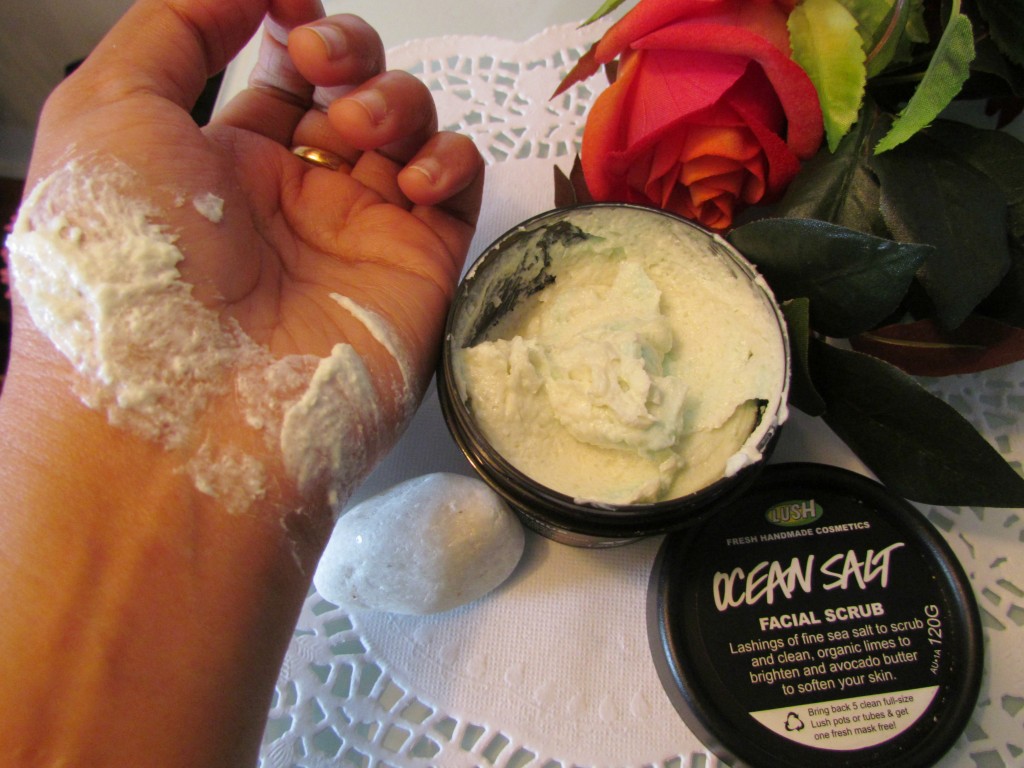 How I use this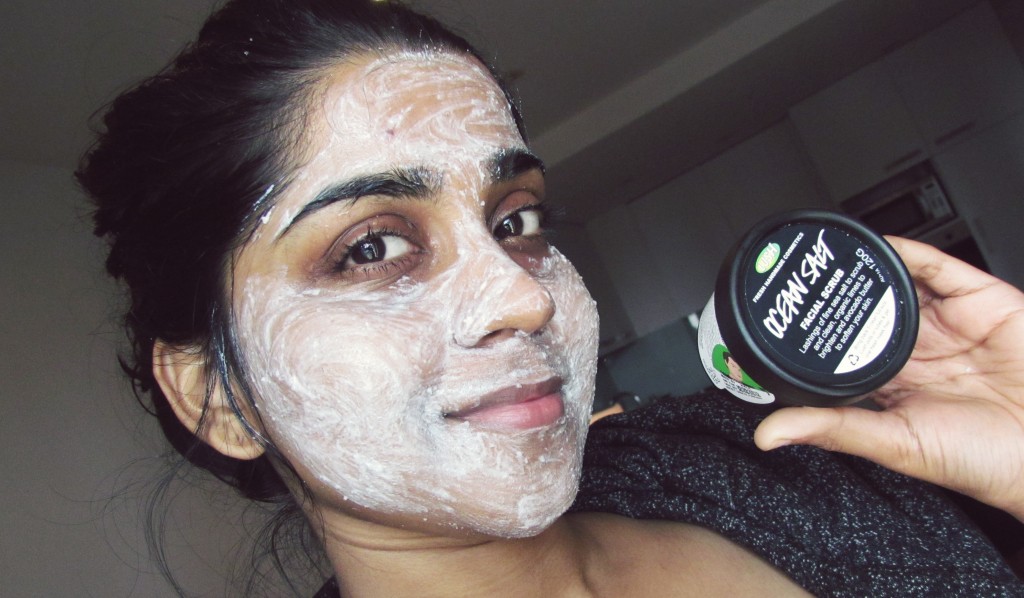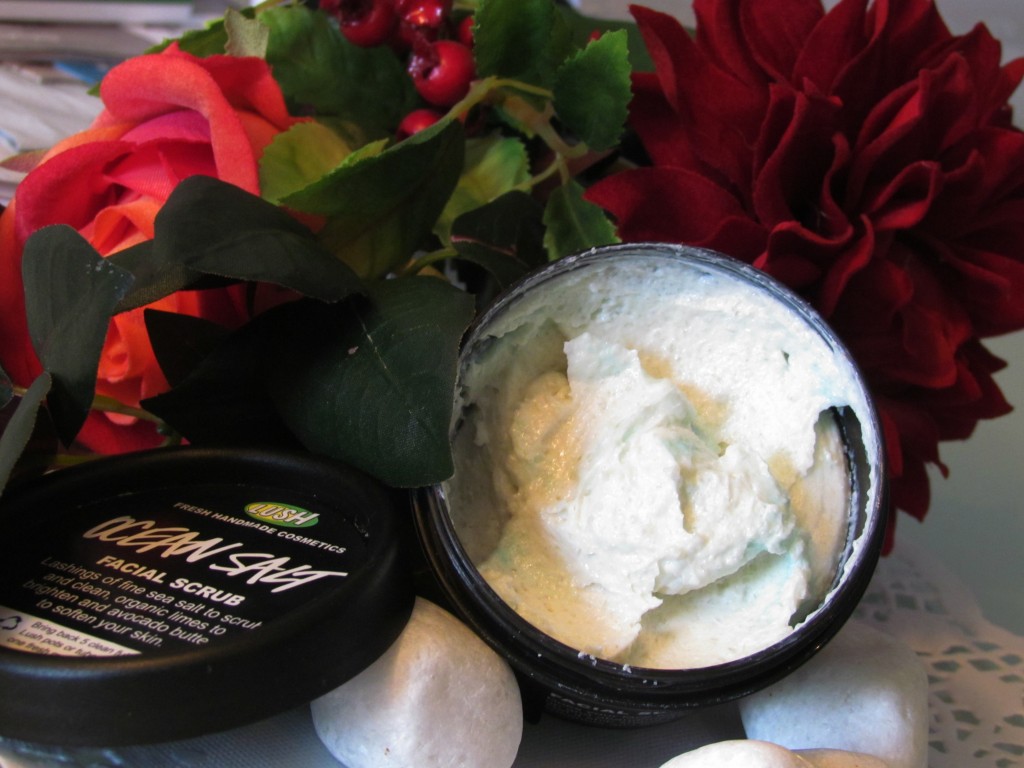 I wash my face and on my wet face, I take quarter of a spoon and apply generously on my facial area avoiding eye area and leave it for about 5 minutes and then exfoliate very gently in circular motion all the way up. Another thing I noticed is this scrub gives a tingling sensation when you put it on. This may not be the best for people who have sensitive skin or those of you who are allergic to lime, but I like the feeling. It means it's working!
Ocean Salt is more abrasive, with larger grains, than usual scrubs. So, be as gentle as you can while massaging and exfoliating, If you scrub too hard, you could end up damaging your facial skin especially if you have acne or if you are prone to scarring etc. be as gentle as you can. After exfoliating on my nose , cheek forehead area ,I  rinse this off with cold water! Face feels so cool, refreshing and clean. I love the smell of margarita/vodka + lime.
LUSH has 2 versions of Ocean salt- one for body and face and other is this one for body.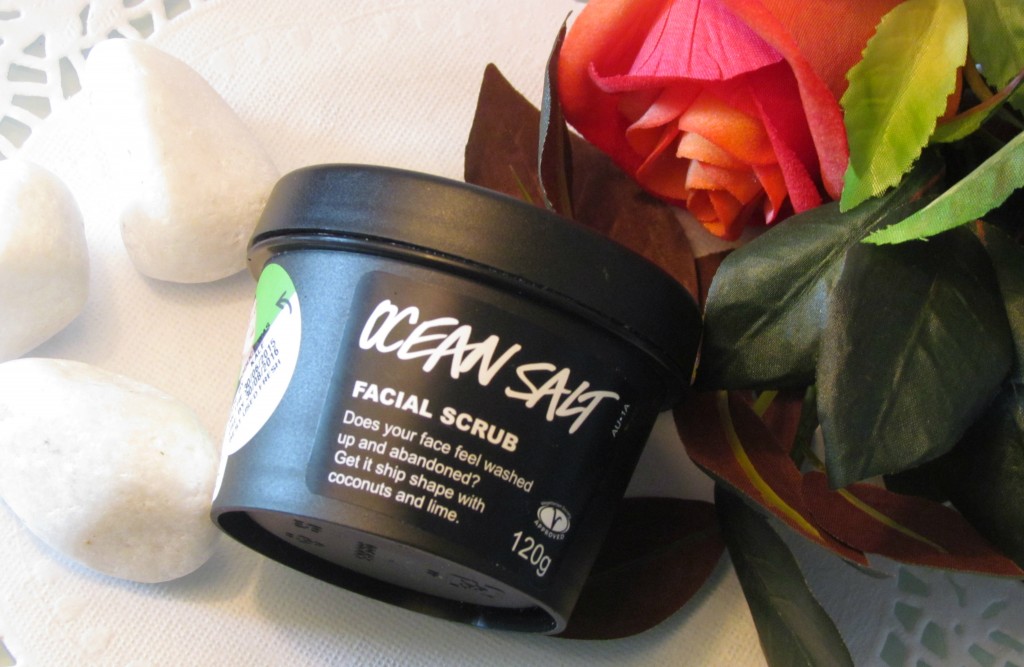 Overall, its a great scrub. The antibacterial effects of lime and alcohol  in the product is great for eliminating stubborn blackheads or blemishes.  Its recommended those with flaky or dry skin use this once a week to exfoliate while those with oily skin cleanse daily with it. Dry skin people must use a moisturizer after washing off the scrub, else the sea salts can be very drying on your face. Be very very gentle while scrubbing because it's quite abrasive. Excellent product for summers where you need a refreshing cooling scrub. I will definitely repurchase this. This is one of Lush's best selling product
Priced at $NZD 26.90 for 120g & $NZD 42.50 for 250g ; Buy online from LUSH NZ here
Have you tried Ocean Salt Facial Scrub ?
** Product sent by brand PR. However, my review is honest and unbiased as always