Do you know what's the most tiring task to do after a busy day @ work and back home…It's undoubtedly the makeup removal. While there are endless makeup remover products in the market. Only a handful suits the sensitive skin. I am a person who wear makeup almost everyday. Removing eye makeup is the most difficult part according to me..
After a busy day and finishing my daily chores. It find it really difficult to soak cotton pads in those makeup removers including micellar waters. I need atleast 6 cotton pads soaked in makeup remover for getting rid of that yucky makeup.. and more q tips dipped in micellar water to get rid of that clumps of mascara that my cotton pad failed to catch..
Well, if this sound like you… Don't worry, Here- In this post I am going to talk about a product that can be all time favorite. I tried and tested it for different kinds of makeup including liquid, cream & cake makeup, waterproof mascara , long lasting liquid lip colors & other matte lipsticks etc..
Put your hands together for this wonderful product – trilogy Make-Up Be Gone Cleansing Balm. not only this serves as a best makeup remover balm- It also is an excellent product for facial massage after a stressful day at work.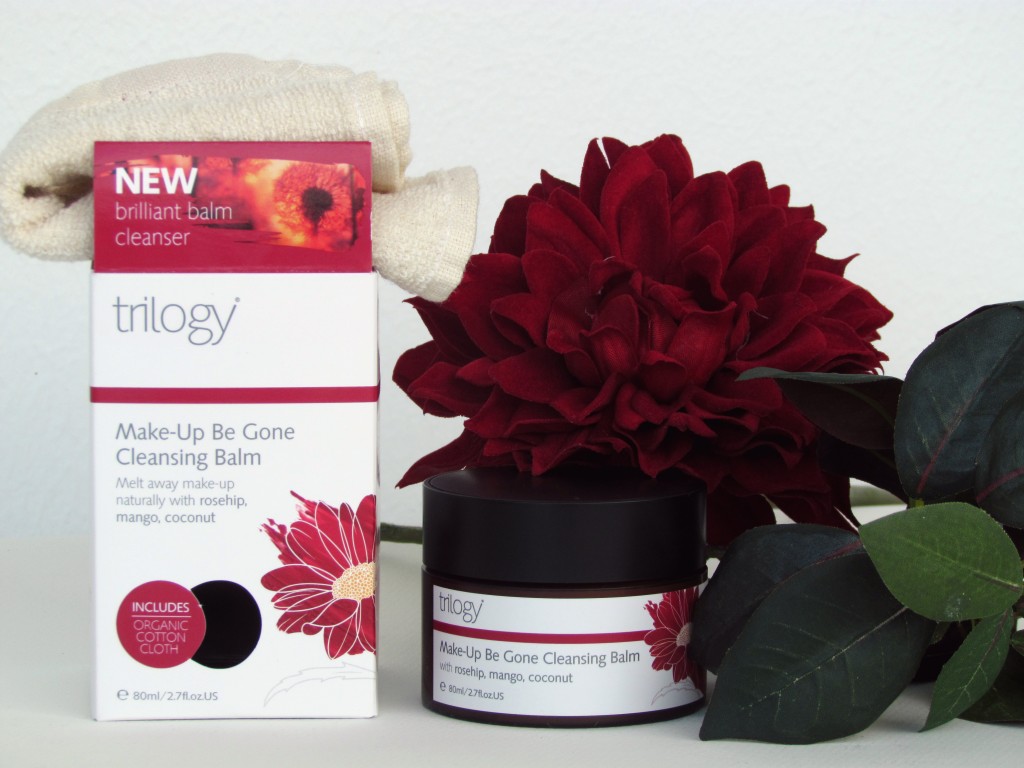 Melt away make-up for clean, supple, hydrated skin with mango butter, rosehip oil, coconut oil.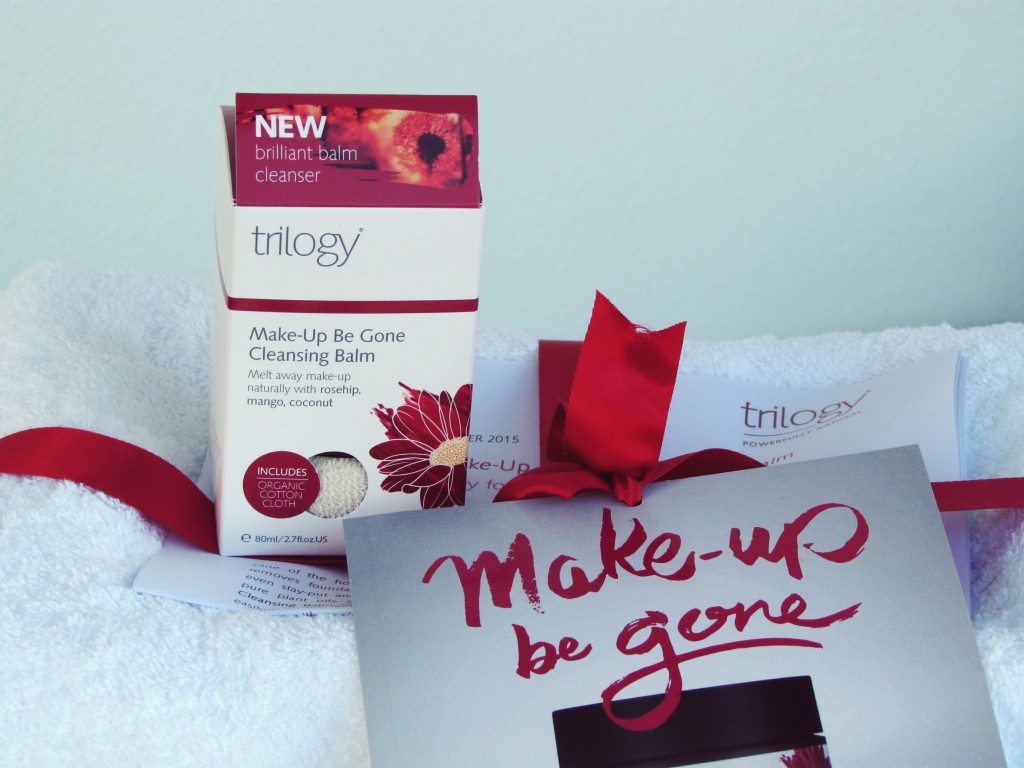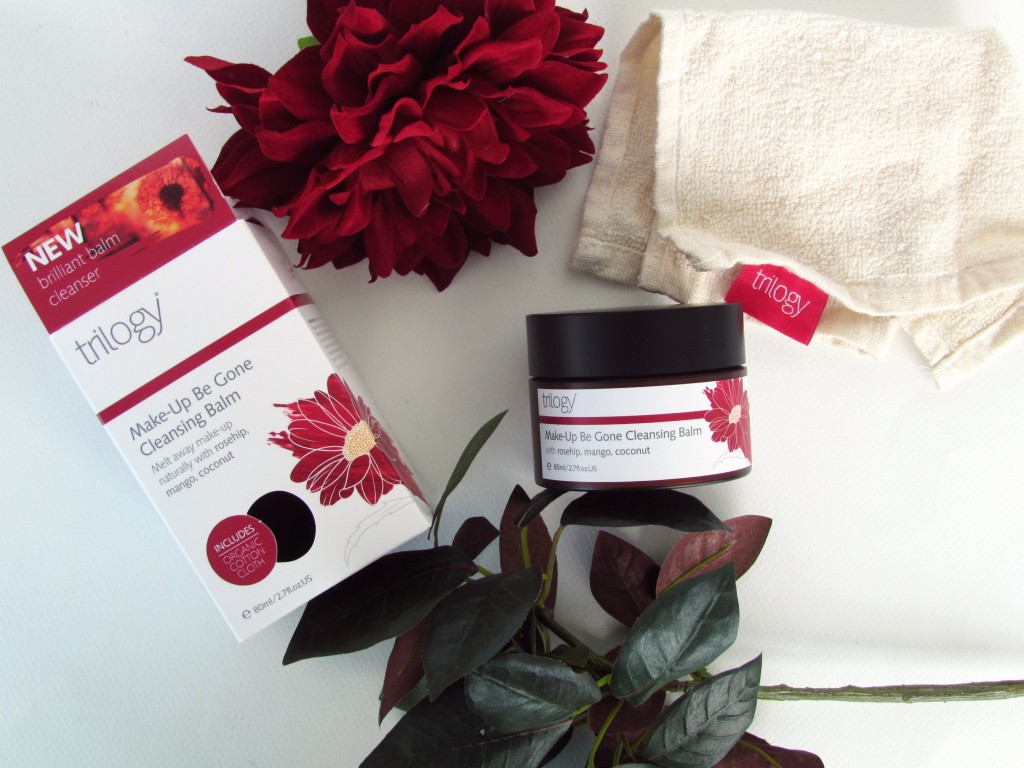 Product Description 
A lush, end-of-the-day cleansing balm to remove foundation, mascara and lipstick like nothing else, even long-wear and waterproof formulations. Packaged with its own sustainably produced, unbleached, organic cotton cloth, this new way to cleanse is the perfect night-time ritual to melt away make-up and nourish your skin.
Combining a rich blend of pure plant oils, the luxurious balm melts on contact with warm skin, dissolving impurities and leaving your face perfectly cleansed, supple and silky-smooth.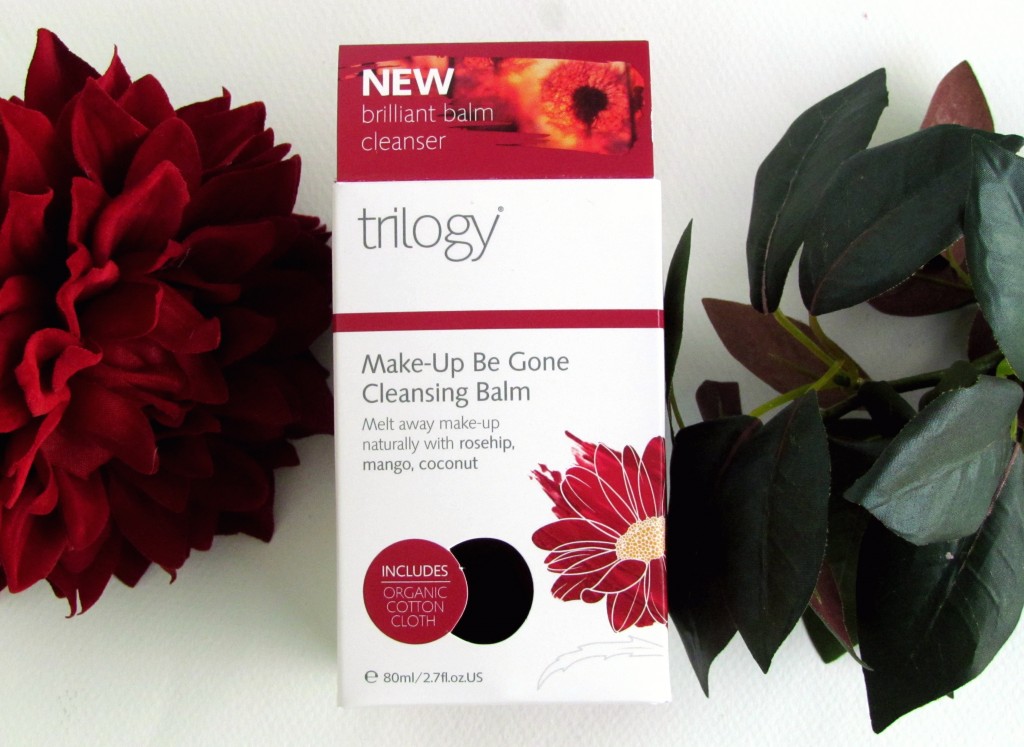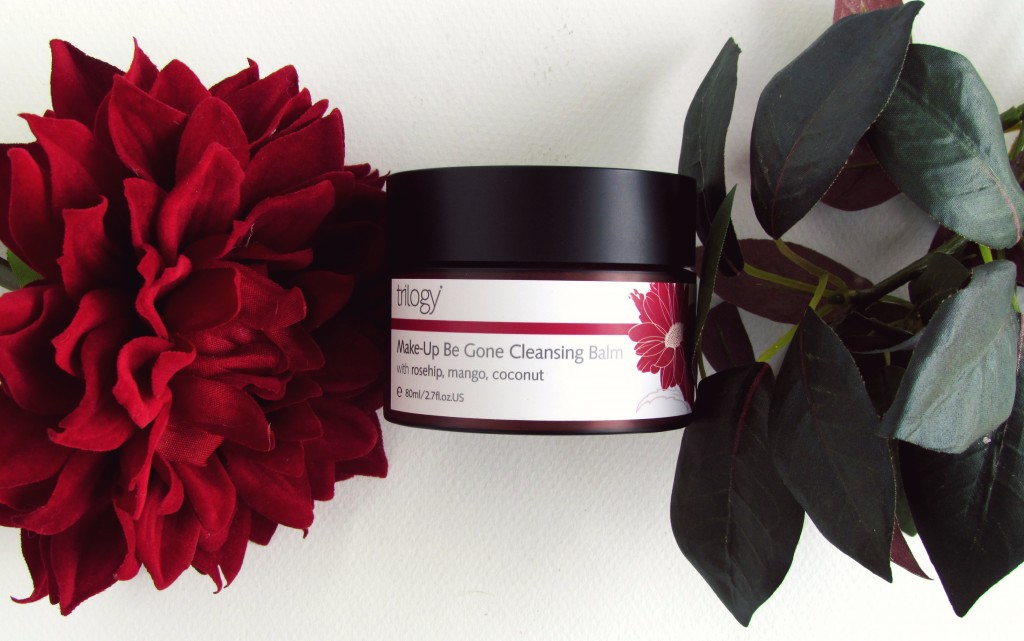 Packaging & Price – Comes in this glass jar with a turkish organic cotton towel. I use a spatula to scoop the product.
Price : 34 $NZD for 80 ml of product ; Buy here
Ingredients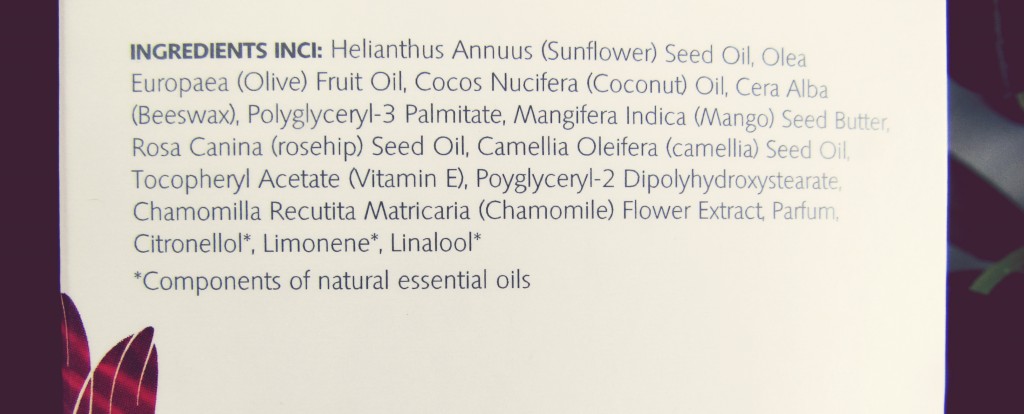 Directions to use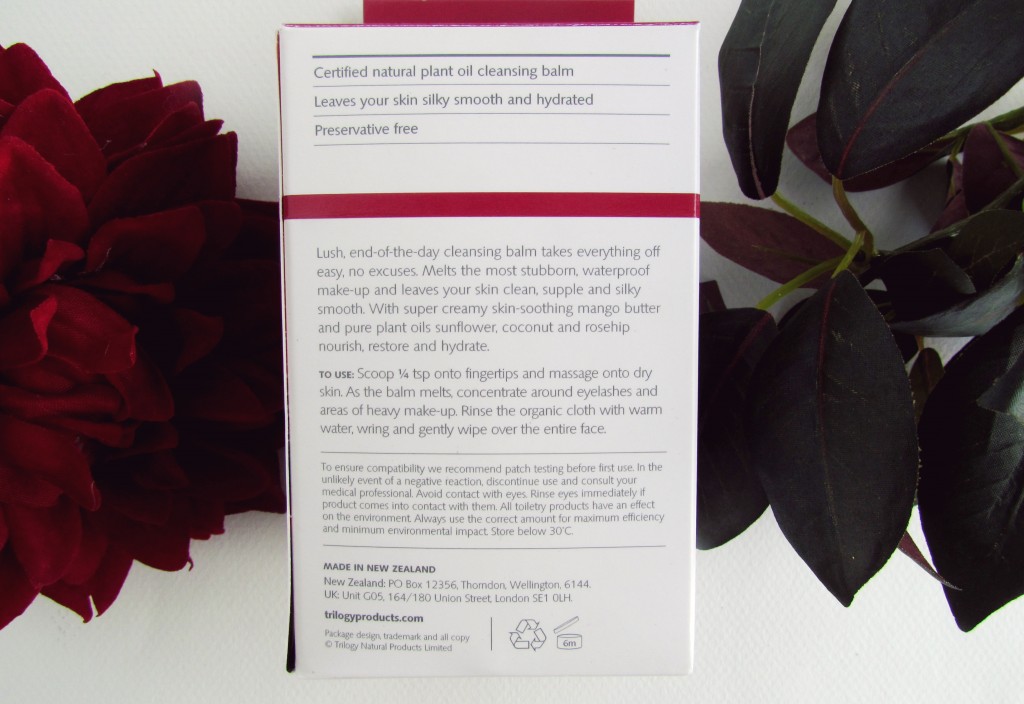 Scoop ¼ teaspoon onto fingertips and massage on to dry skin. As the balm melts, concentrate around eyelashes and areas where of heavy make-up. Rinse the organic cloth with warm water, wring and gently wipe over the entire face.
My experience using trilogy Make-Up Be Gone Cleansing Balm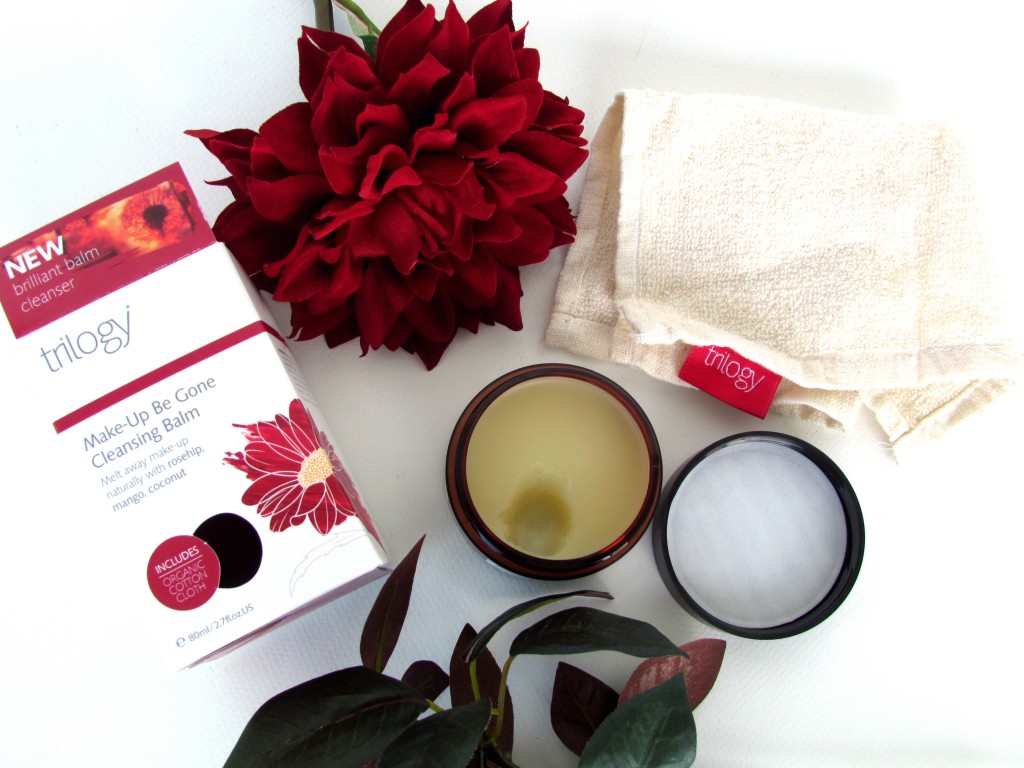 Using oil is the most effective and gentle way to remove all the makeup without stripping your face's natural oils.
Now, most of the time, I am not patient enough to mix and match different oils and use it for makeup removal. There comes this fabulous product as a skin savior.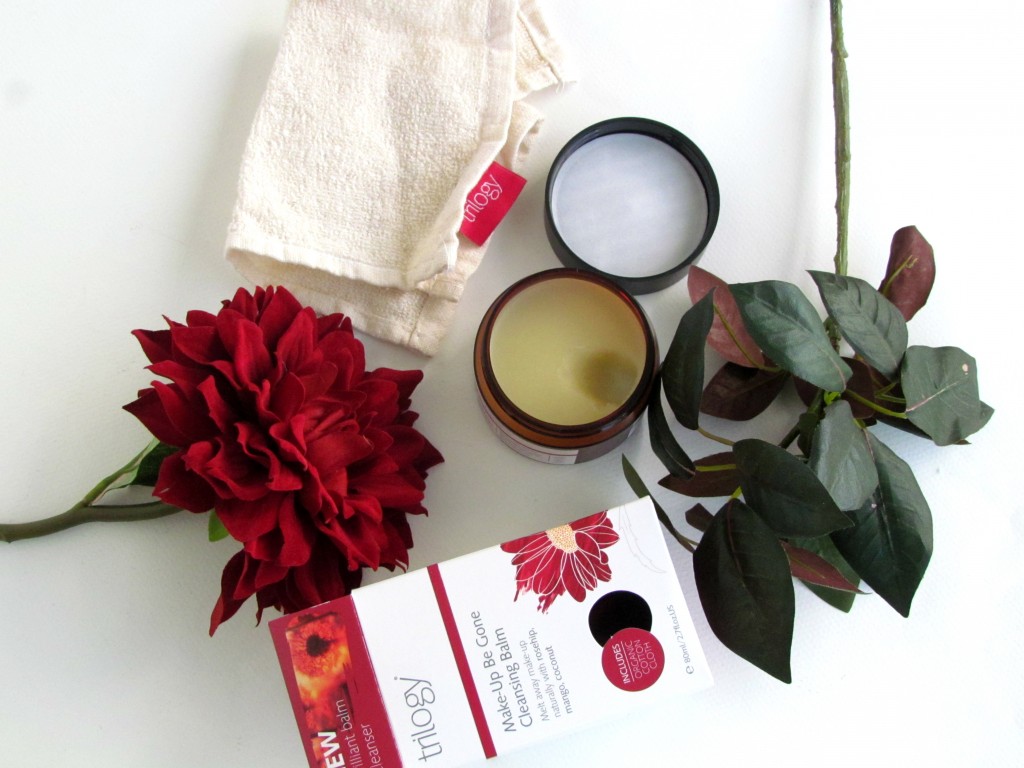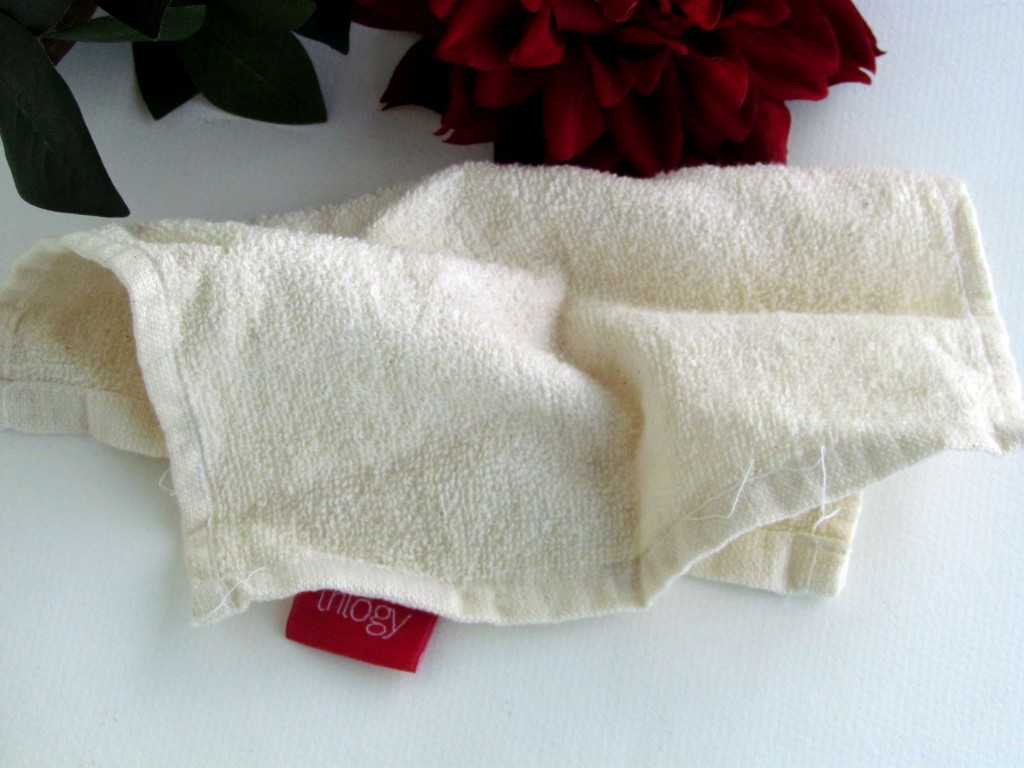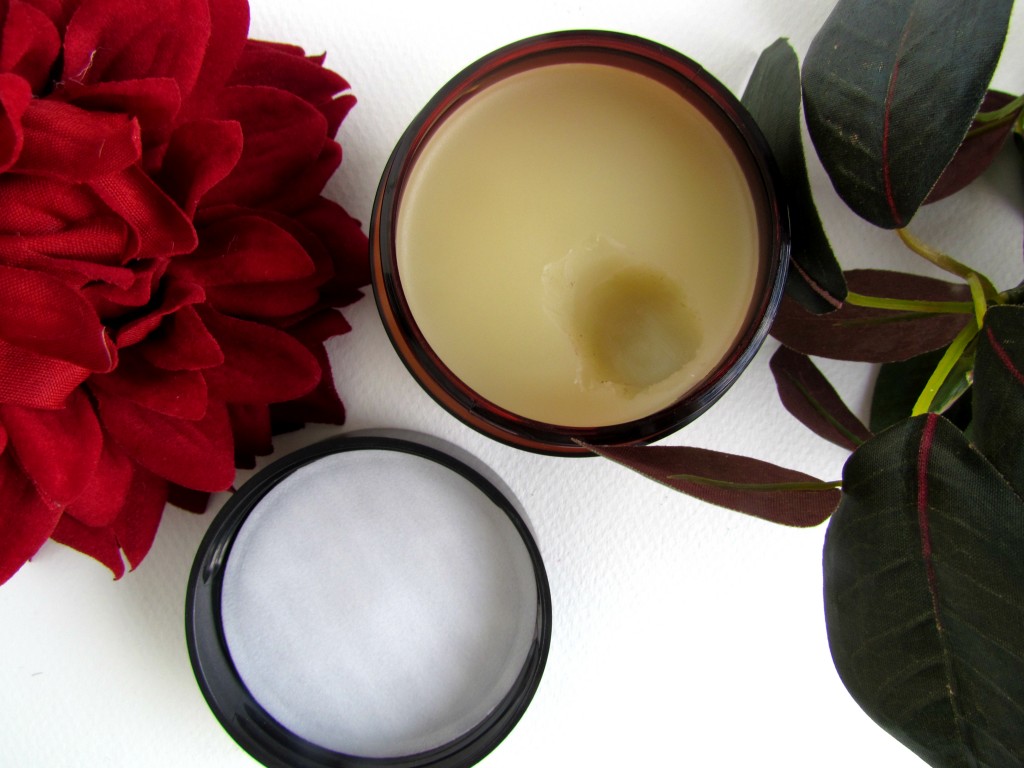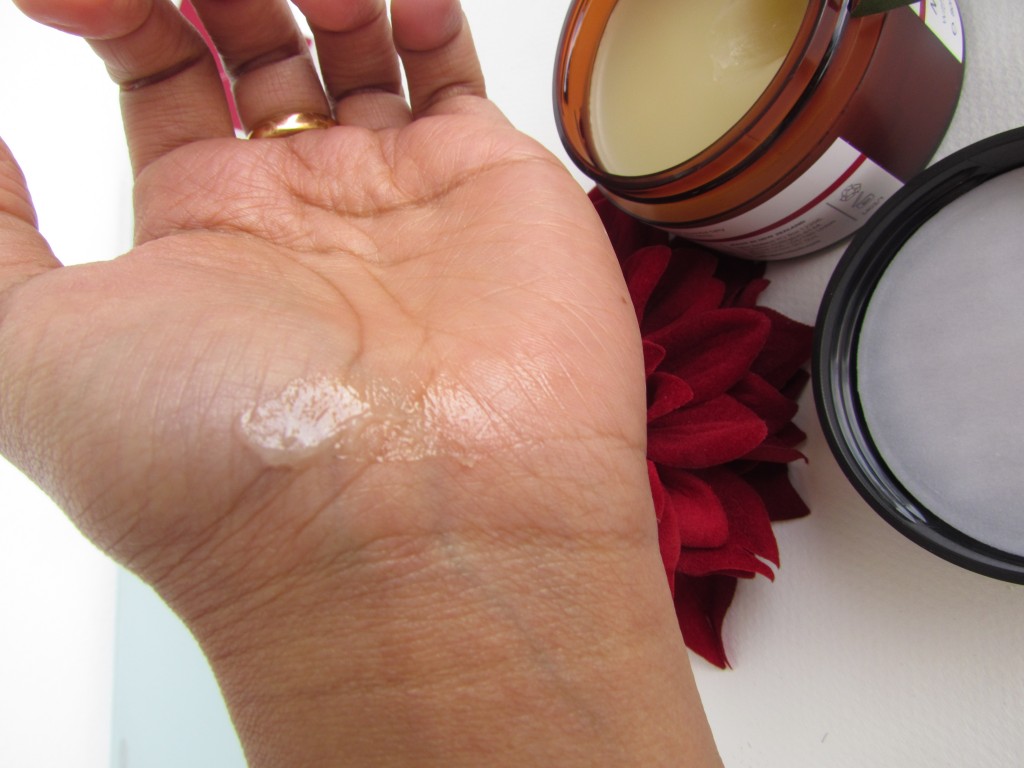 How I use it – 
I use a spatula to scoop some of the cleansing balm and apply to my skin. I give a nice massage to gently melt the balm, in circular motions I massage it on areas like eyes, eye lashes, brows, and the rest of my face. basically, applying balm all over my facial area.
1)Initially – You feel a lovely natural fragrance blend of ylang ylang and other essential oils, very pleasant smell upon application. When I initially applied I felt I am applying a balm and making my face greasy – I even thought – OMG – Am I going to complicate this makeup removal process…
2)Here comes the magic part – After I rinsed the organic cloth in warm water, wring and gently wipe the entire face , again wring and wipe until I didn't see any makeup residue on the cloth.
3)I used a  normal facial cleanser (trilogy balancing gel cleanser) to give my face a final deep clean and wipe with the same cloth.  I see my face very very clean without any trace of makeup including mascara. All makeup was gone in a glance and you can see your fresh skin..About 5-6 minutes – max – I finish my makeup removal.  I finished off by spraying the trilogy hydrating mist toner on my face and applied my trilogy rosapene night cream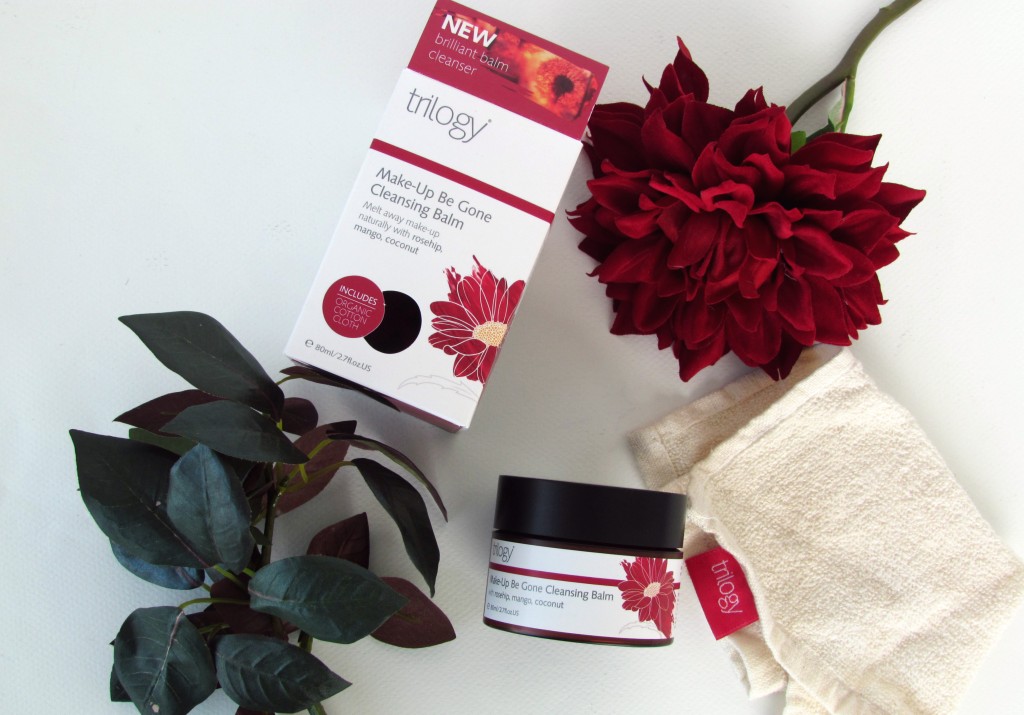 Overall, the most awesome things about this Make-Up Be Gone Cleansing Balm is that
Removes even the stubborn eye makeup, liquid/cream concealer (Dermablend, kryolan, MAC – tried and tested)
Smells awesome & feels really great on skin ; Massaging with this balm itself feels like you are in some SPA
Leaves no oil residue post wash.
Suits my sensitive skin perfectly. no irritation; no preservatives. shelf life is 6 months
Comes with a organic cotton cloth.
Saves a lot of time.
I also use it for Lymphatic Facial Drainage Massage – Awesome that way- it just relaxes you and if you are someone with dark circles like me- This facial massage helps you keep it in control. The Lymphatic Facial Drainage Massage targeting areas like under eyes and eye brows etc really make a big difference on your face. Do try it and see the magic for yourself.
Now, the organic cloth can be easily bought from shops. Muslin cloths works fine too. I am very happy about this product and I recommend this to you if you are looking for a good makeup remover and you don't want to spend a lot of time to remove the makeup everyday! This product is just perfect, does the job in very less time! Skin feels soooo good after using this… A must try product!
Trilogy Make-up Be Gone Cleansing Balm melts away make-up like nothing else, even the waterproof mascara. With goodness of  mango butter and pure oils of coconut, sunflower and rosehip, this luxurious balm leaves your skin cleansed, hydrated and silky-smooth. Feel like in a spa. Make-up Be Gone Cleansing Balm is certified natural, petrochemical-free and preservative-free.
Trilogy products are available from selected Farmers, Unichem pharmacy, department stores and other health stores nationwide; For more information, checkout their website here
** Product send by brand PR. However, my review is honest and unbiased as always.