Today was indeed fantastic! I got the wonderful opportunity to get my makeup done by one of the best Bobbi Brown makeup artist in NZ. Thanks to the wonderful Jess who gave me an opportunity for a makeup lesson.
I was introduced to the wonderful Jenna who did my makeup. She initially asked me what sort of a makeup I was looking for. I was actually interested in a day wear/office wear look , a look  I can carry with almost any outfit. I also told her, I don't want a high coverage. I wanted my skin to see through.
Presenting the Bobbi Brown Ultimate Makeup Lesson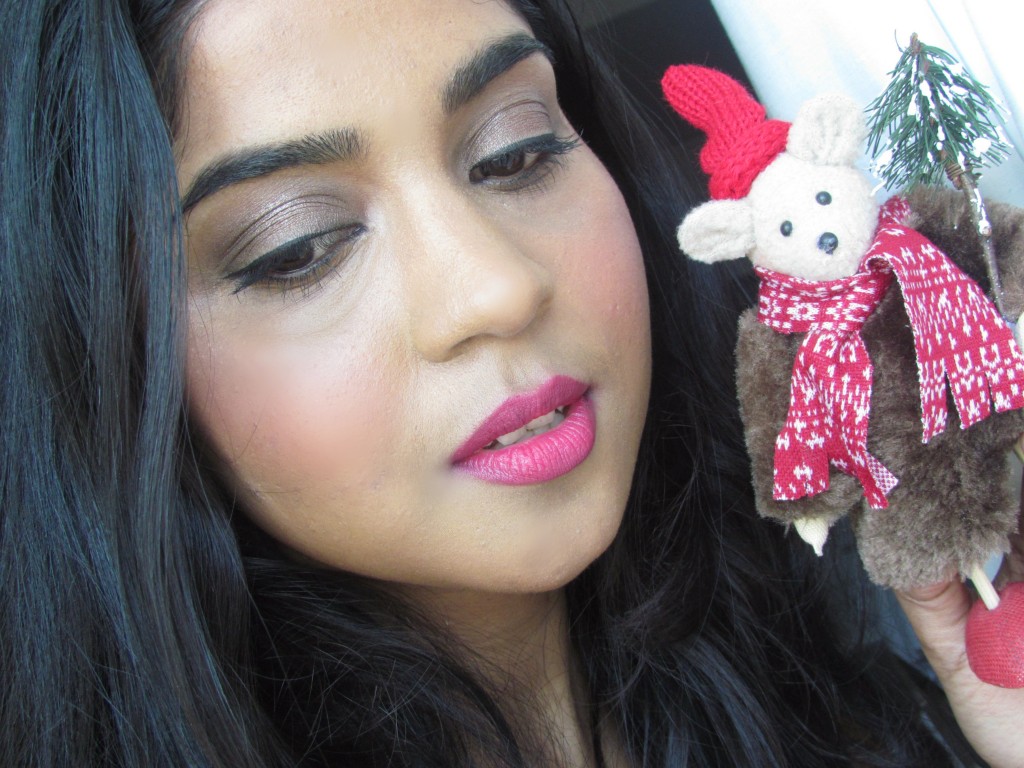 I am in love with the makeup she did on me. She used all Bobbi Brown skincare as well as makeup products for this look.
Steps & a picture of all the products she used for my makeup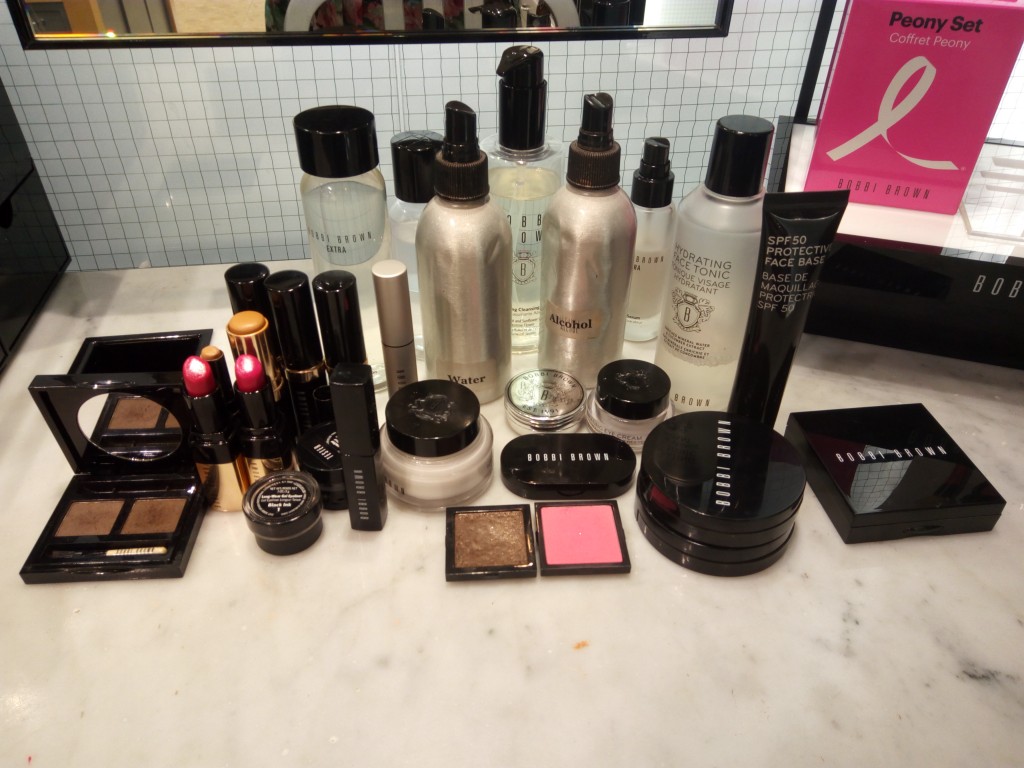 She started off my removing my makeup using Bobbi Brown Cleansing Oil. She gently removed the makeup on my eye area using a cotton pad and a q tip soaked in cleansing oil. Very gently she took off all my makeup.
Next, she applied the Bobbi Brown hydrating face tonic to take all that oil away from my face. Felt really awesome. It's an alcohol free tonic that smells amazing!
She then used the Bobbi Brown hydrating eye cream massaged it gently on my eye area and applied Bobbi Brown lip balm on my lips
Next step was moisturizing my face. She used Bobbi Brown treatment lotion & Bobbi Brown Hydrating face cream. She pat it gently on my entire face and blot the excess using a tissue.
Next was the base makeup. my favorite part, the concealer. Before using a concealer, she used the Bobbi Brown Corrector in the shade – Dark Peach. applied it around the eye area to neutralize the area using a Bobbi Brown concealer brush. After that she used the Bobbi Brown Concealer in the shade Honey Warm. She applied it till the inner corners and this kind of gave me that bright under eye area
She then set the concealer using a transparent powder that came with the corrector. She used the brush in a rolling motion to set the concealer. This method helped set the concealer nicely.
 For foundation, she decided to use the stick foundation- shade: 5.75. she applied it using a Foundation brush from Bobbi Brown. She blended from the bridge of the nose outwards. She used very little product. Blended it really nicely.
To set the powder, she used pale yellow powder from Bobbi Brown. She used a fluffy powder brush to apply the powder on my face. Again, only on certain points she used it.
She used Golden Light Bronzer from Bobbi Brown on the high points of my face and the neck area. This gave a really defined, sculpted look.
10. She then used the Bobbi Brown Apricot blush on the apples of my cheeks and then swept a tiny bit of pink shimmer brick from Bobbi Brown on the high points of my cheek
For eye makeup  – She used Bobbi Brown Medium-Dark base all over the lid area and used the Bobbi Brown eye shadow stick- Golden Bronze/All Spice as the lid color . She used Bobbi Brown Black Ink Gel eyeliner to line the eyes. And finished off the eye look by using a Bobbi Brown Smokey Mascara.
For eyebrows, She used Bobbi Brown Dark Brow Kit
13. For lips,Bobbi Brown – Hot Rose Lipstick from the new luxe collection and used True pink lip liner for a defined look
And here is the finished look!!!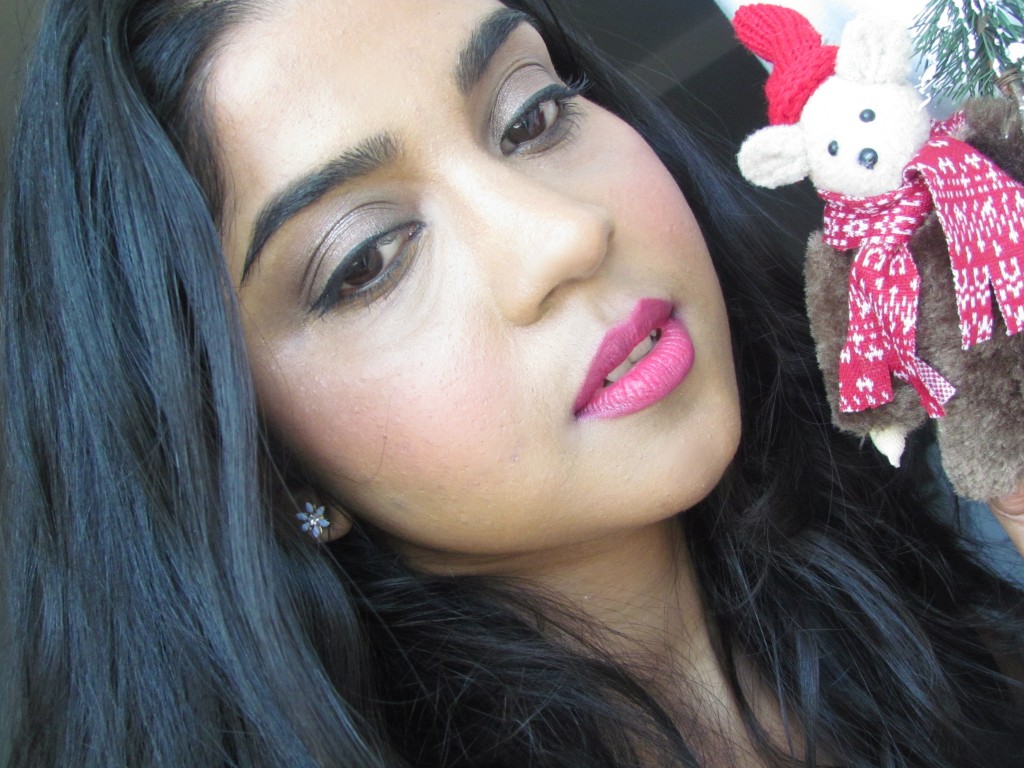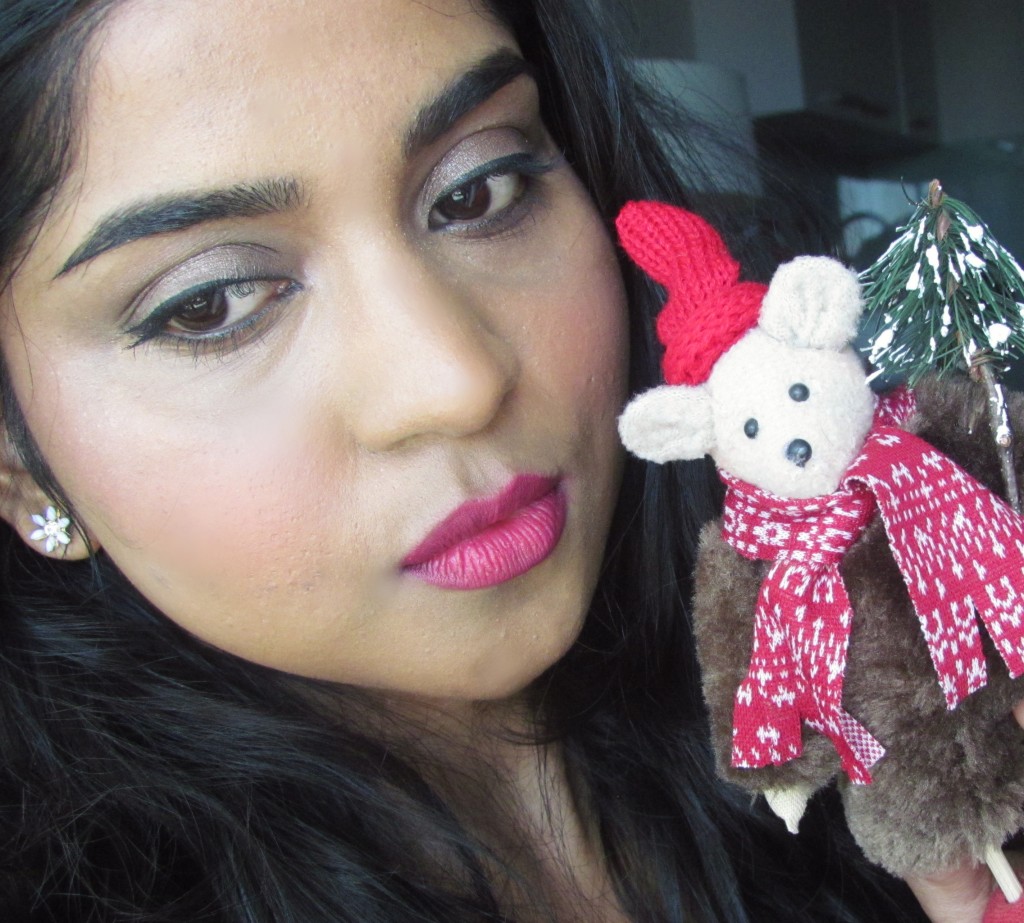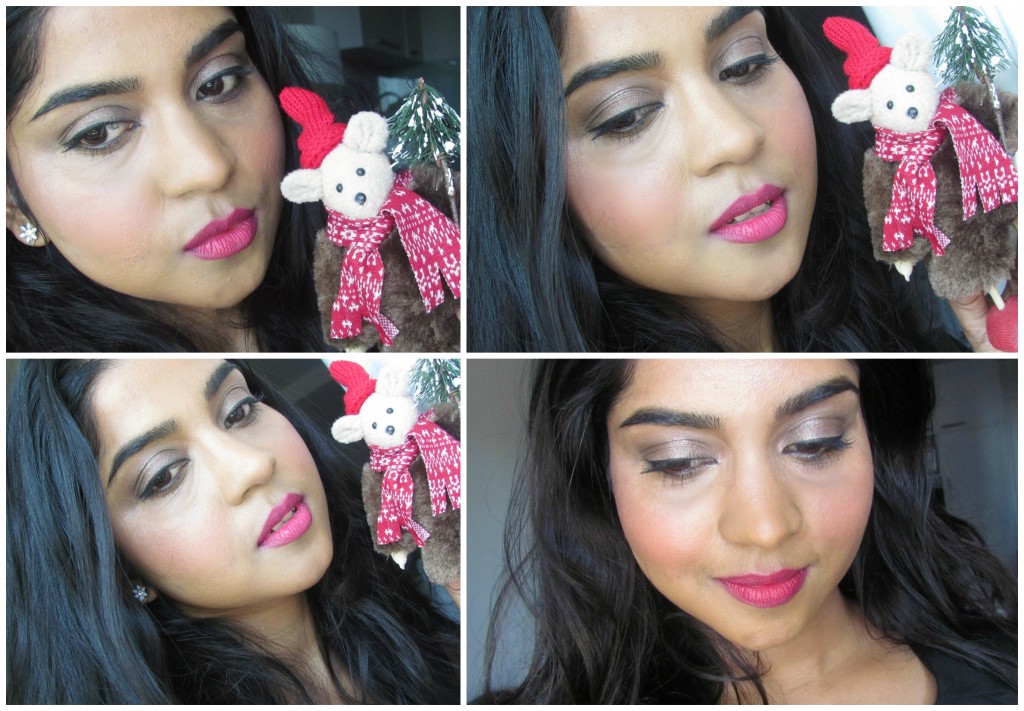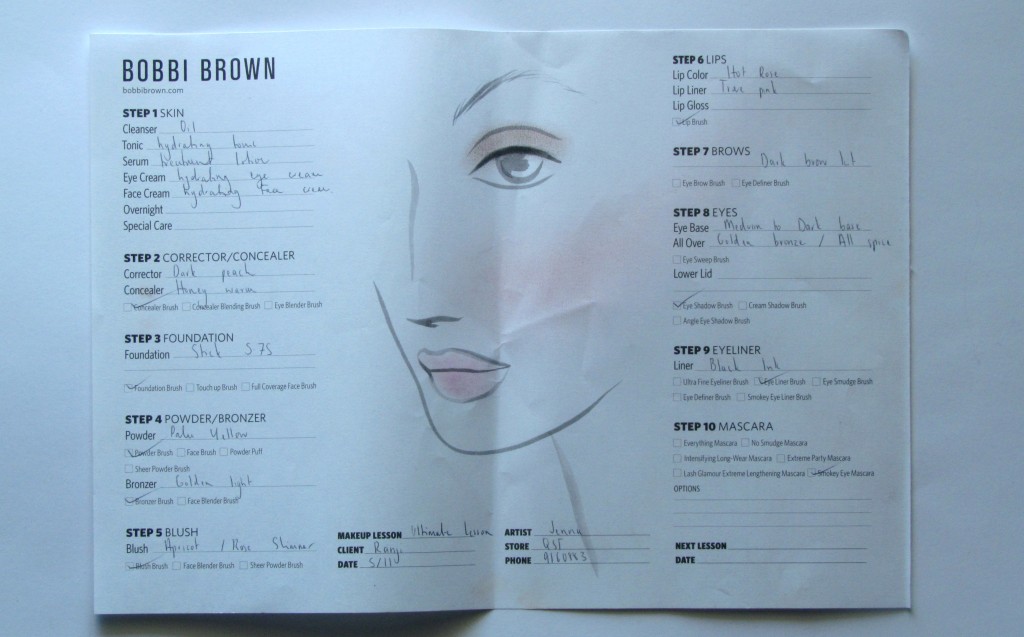 With the wonderful Jenna 🙂 Thanks Jenna for this lovely makeup. I can't wait to meet you again for another session.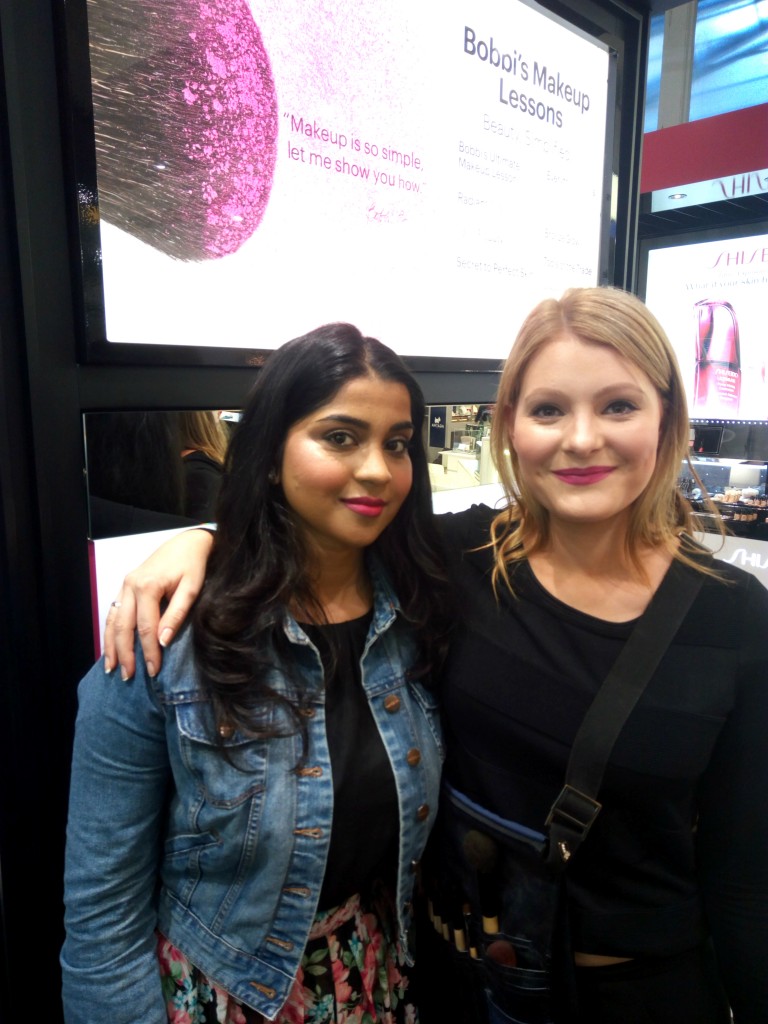 What do you guys think of this look ? I think its the best for a day wear, a day out with friends or a office wear  look.
Wait for some awesome Bobbi Brown product reviews…I will review them soon 🙂