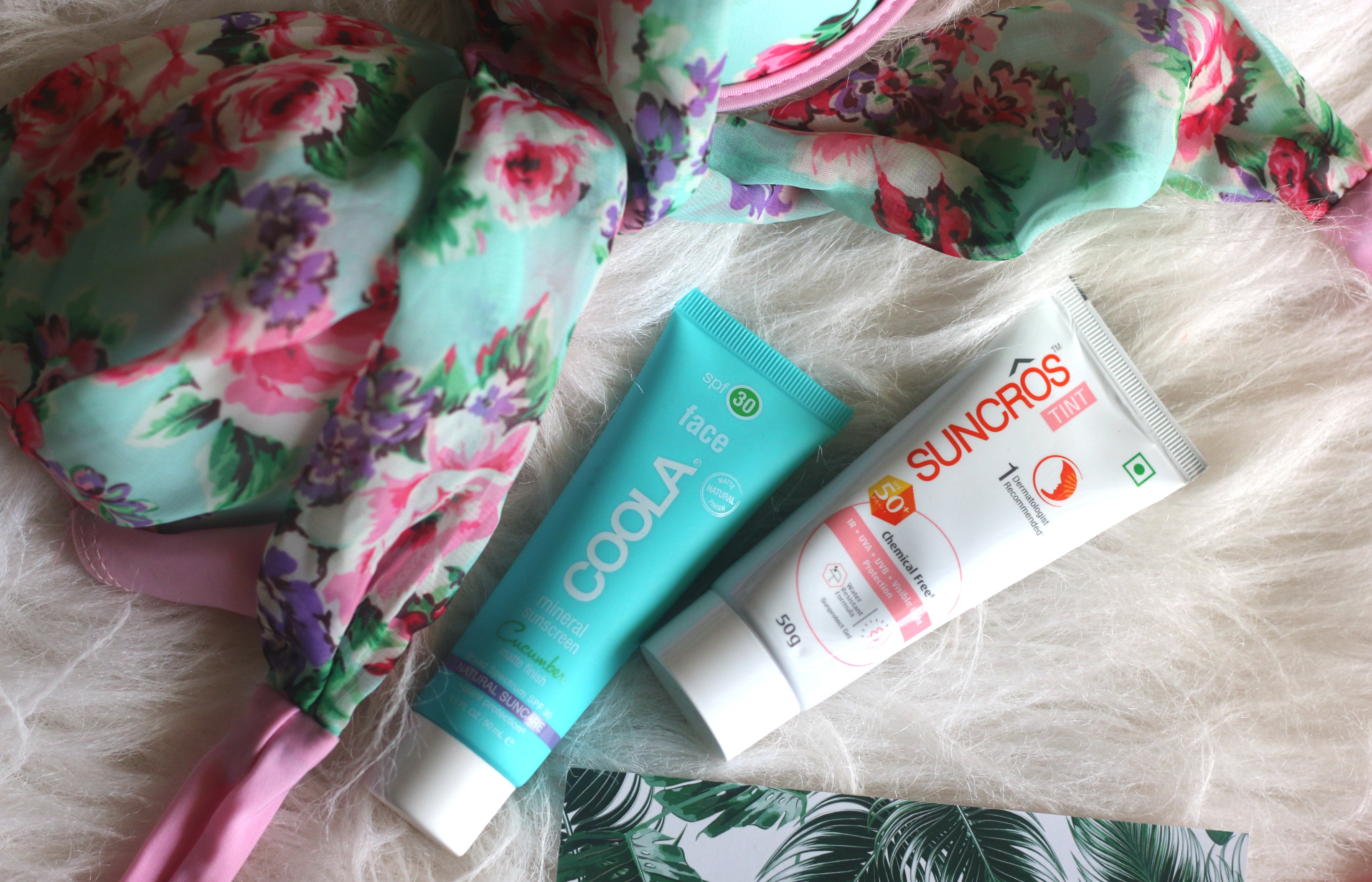 How many of us use sunscreen on a daily basis ? I bet majority don't. People often tend to forget the fact that usage of sun block cream, sun protective creams or simply sunscreens are not limited to summer season. Be it, Summer,  Winter, Monsoon or Spring, The need for shielding your soft skin from harsh rays of the sun is extremely important.
UVB radiation causes sunburn and skin cancer, while UVA radiation is responsible for long term skin damage and ageing, as well as skin cancer, including melanoma. Apart from this, UV rays can also cause permanent damage to eyes.
While a little Vitamin D is important, it does not mean that you should expose your body to risk. Only known options to avoid the harmful effects of the sun are to limit sun exposure, wear protective clothing, and apply sunscreen. Applying sunscreen slows down the aging of skin, prevents facial brown spots and skin discolouration etc
Having said that, most of the girls wear makeup on a daily basis. And most sunscreens available these days doesn't fit well under the makeup.  I've realized that wearing a sunscreen straight up after or before the moisturizer is not very good! Quite tough to follow up with your regular beauty routine as I found most of them has stiff texture white cast,  greasy consistency, feels heavy on skin when other products are layered on, difficult to blend in the foundation etc. I was in the hunt for a sunscreen other than Neutrogena which is my HG product since so many years. That was when I got sent these two sunscreens – COOLA Mineral Suncare, Cucumber Matte Finish Face Sunscreen, SPF 30 & Suncros Soft Matte Finish Sunscreen SPF 50+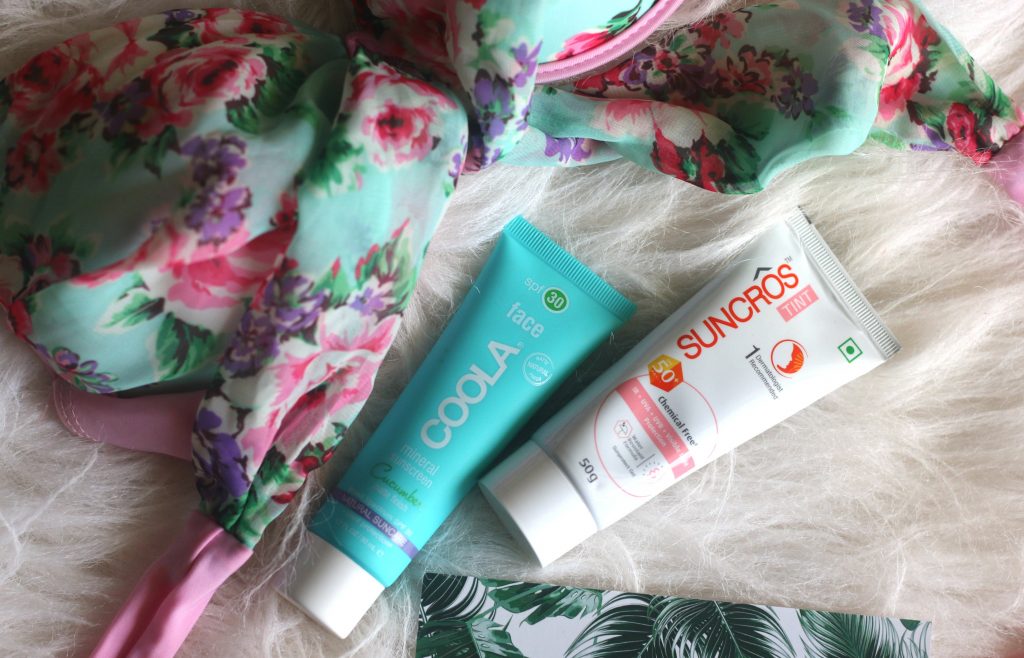 Thanks for the wonderful PR team – I got introduced to this new brand –  COOLA, which was founded with a motivation to create "luxury sun and skincare products" and "incorporate a Farm to Face sourcing philosophy, using the freshest and most natural ingredients whenever possible.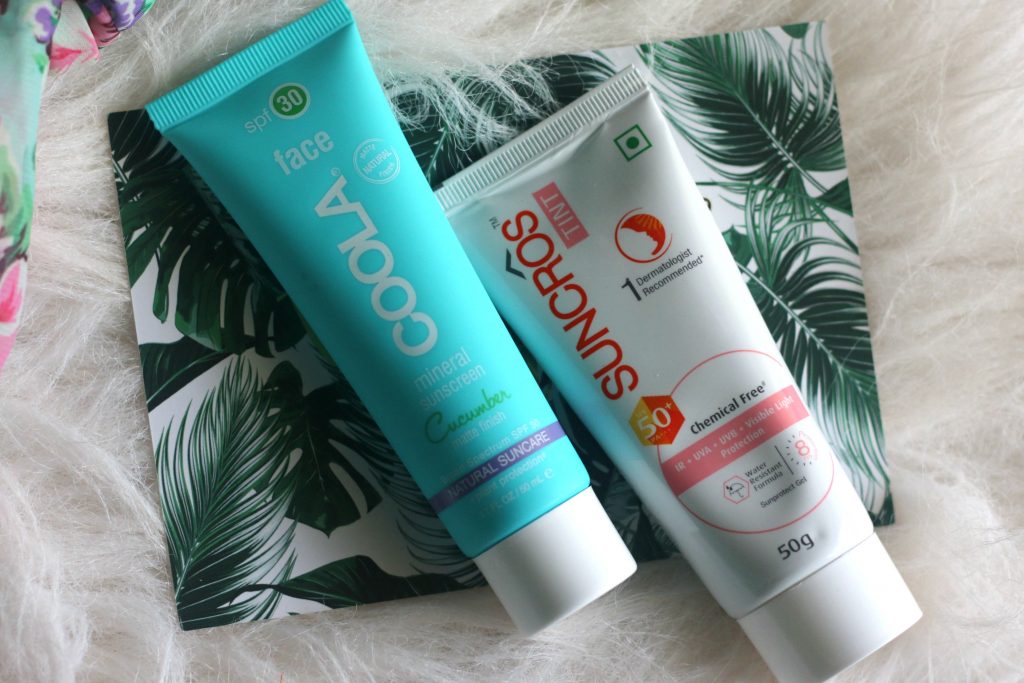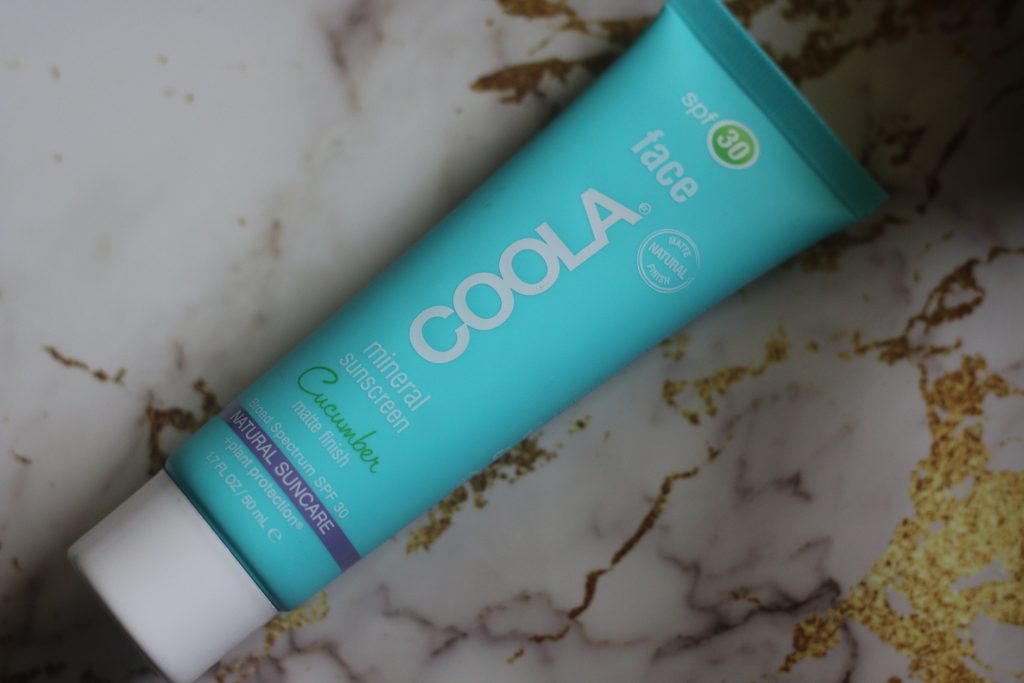 Nt wt – 1.7 fl oz/50 mL
Give your skin an immediate line-smoothing matte finish and fight signs of aging caused by the sun with this Farm to Face® sourced, antioxidant-infused, broad spectrum SPF 30 mineral sunscreen. This Cucumber scented formula is made with natural Rose Hip Oil which is rich in free radical fighting Vitamin C. Naturally calming Evening Primrose and Flax Seed Oils deliver abundant Omega-3 and Gamma-Linolenic Acid to improve elasticity and help skin retain moisture. Natural Shea Butter smoothes and hydrates while the phyto-protector Plankton Extract rejuvenates skin. Formulated for all skin types and tones, including those that are especially sensitive or oily.

Ideal for normal or oily skin, natural cucumber scent, preservative free formula, infused with Certified Organic Ingredients, water resistant (40 minutes), no nano-sized particles.
Mineral Active Ingredients
Natural Cucumber Scent
Ideal for Normal or Oily Skin
Matte Natural Finish
Water Resistant (40 minutes)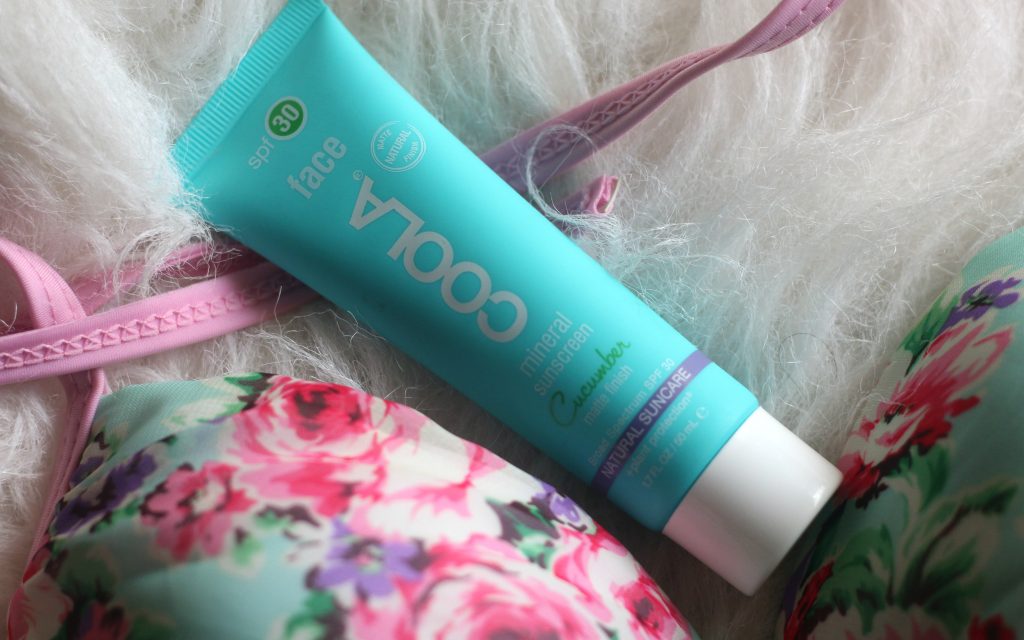 The list of organic ingredients such as Cucumber Fruit Extract, Evening Primrose Oil, Rose hip oil and Shea Butter excited me the most!
Active Ingredients
Titanium Dioxide (Sunscreen) 3.2%
Zinc Oxide (Sunscreen) 1.8%
Inactive Ingredients
Aluminum Hydroxide, Butyrospermum Parkii (Shea Butter), Cucumis Sativus (Cucumber) Fruit Extract, Cyclopentasiloxane, Dimethicone Crosspolymer, Glycerin, Hydrogen Dimethicone, Isopropyl Myristate, Linum Usitatissimum (Linseed) Seed Oil, Oenothera Biennis (Evening Primrose) Oil, Plankton Extract, Polyamide-5, Polysilicone-11, Propylene Carbonate, Rosa Canina (Rose Hip) Fruit Oil, Silica Silylate, Stearalkonium Hectorite.
Infused With
Shea Butter
Cucumber Fruit Extract
Glycerin
Linseed Oil
Evening Primrose Oil
Rose Hip Fruit Oil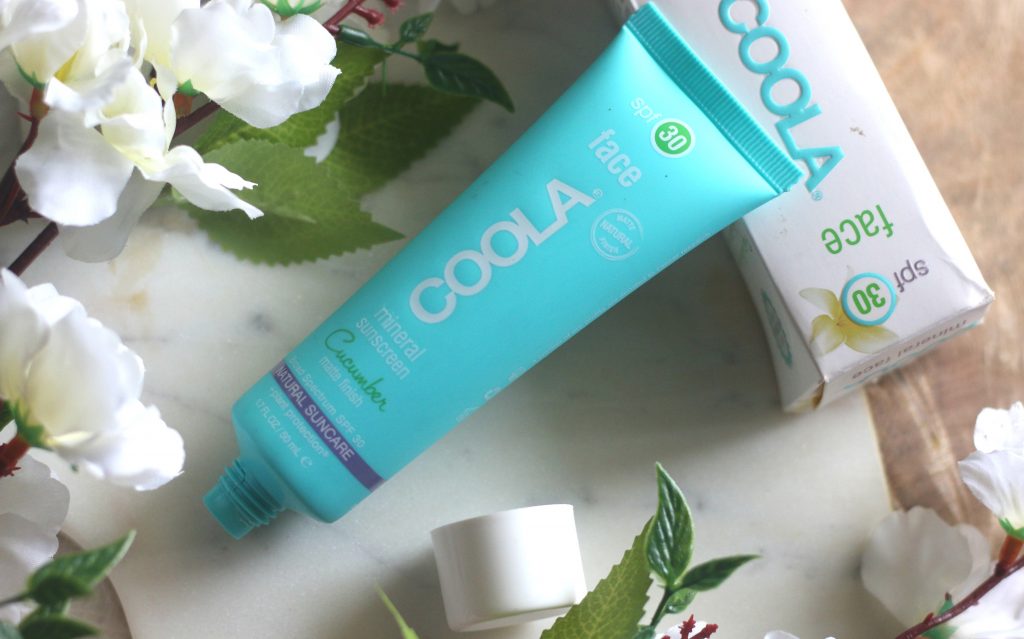 Apply liberally before sun exposure.
Reapply:
• after 40 minutes of swimming or sweating
• immediately after towel drying
• at least every 2 hours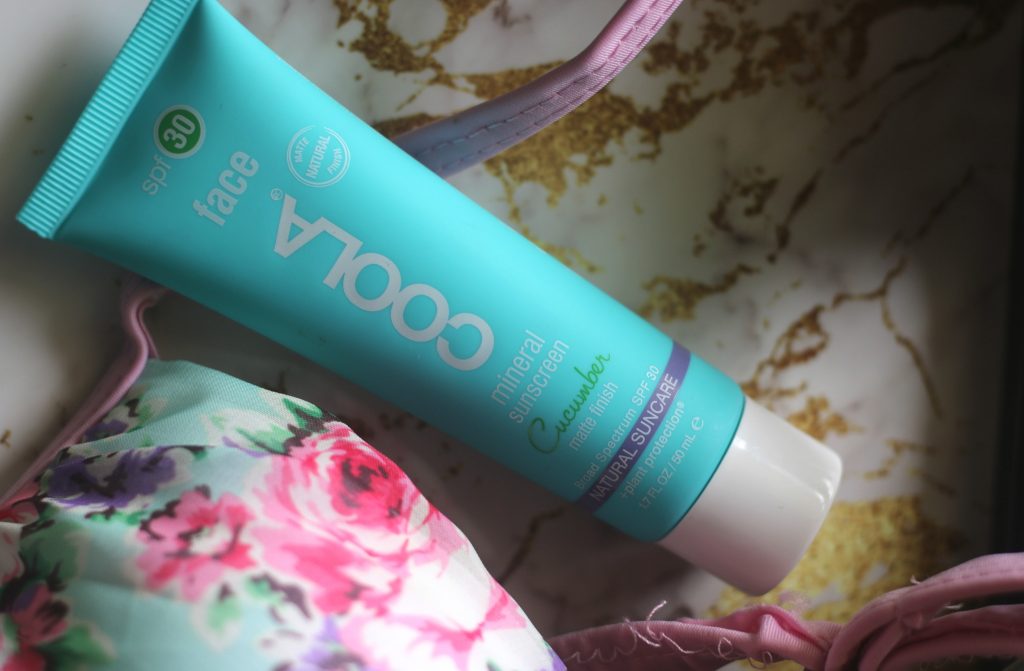 When I started to apply it for the first time itself – I knew it will be my favorite – This is one of the most light weight sunscreens  I have ever tried. It has a matte tint that's like a smooth BB cream. When I rubbed the formula to the skin; It literally vanished into my skin. Matches my skin tone perfectly when rubbed in and there was no sort of chemical smell or other typical sunscreen smell to it. It has a light cucumber fragrance that's very refreshing.
Even if you are not using a moisturizer, with it's added benefits – This doubles up as a daily moisturizer. I layer it on top of my facial serum and facial oil. It really blends well and prep my face for foundation. Well, Don't worry if you are not a fan of products with fragrance. They also have a unscented version as well.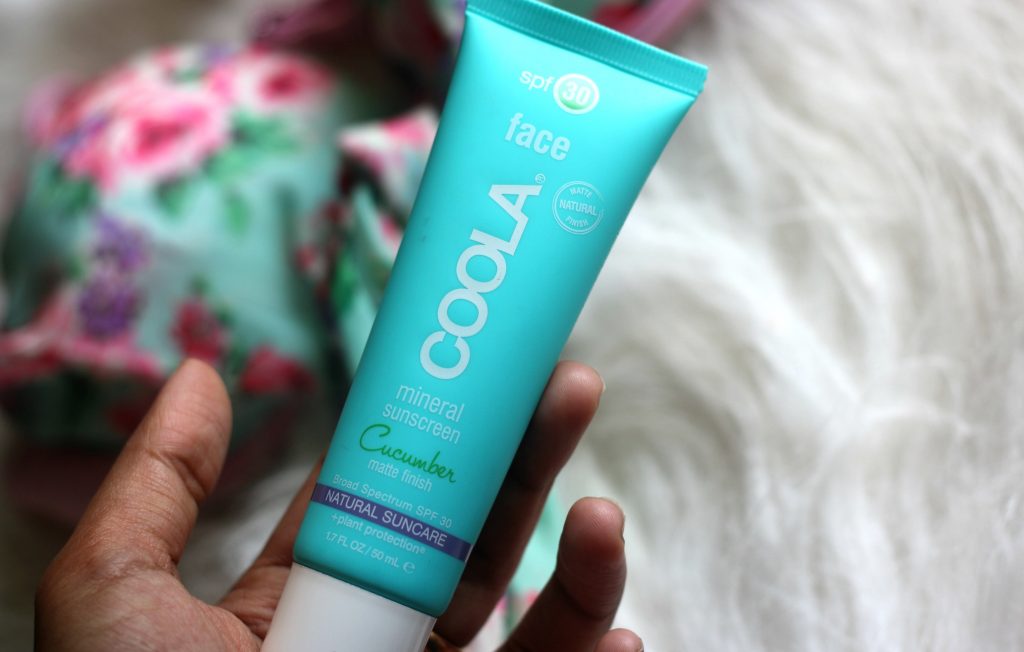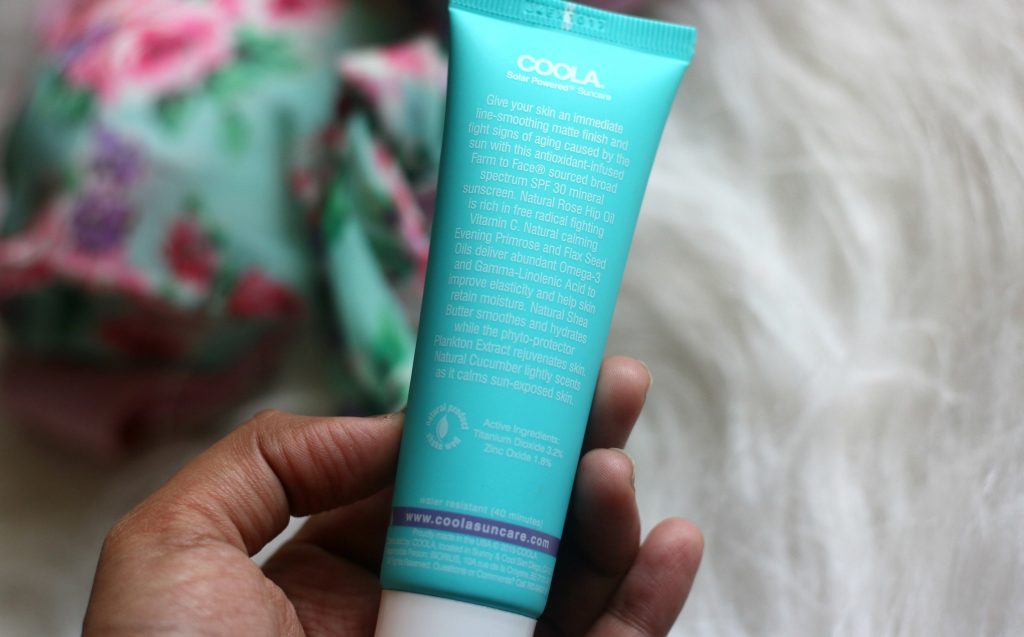 The packaging is also very convenient. I like tube packaging for products than pump. It's travel friendly. I have a super sensitive skin and when it comes to skincare- I am very choosy about the products I buy. Most chemical based sunblocks that is available in the market are either too heavy for my skin, or make my skin burn, leave my skin surface stinging etc. Or else, most of them make my foundation look messy and heavy-  hard to blend. I particularly loved this one. Very lightweight, feels like a primer going on, and goes on evenly so that my makeup sits on top perfectly. Love the matte finish especially in our humid climate. I will continue to buy this!
Nt wt – 50 g
Suncros is the no:1 sunscreen recommended by dermatologists. I love gel based formulations for sunscreen as I mentioned earlier. I like light weight sunscreens that can be layered with the rest of the products in my beauty routine.
 Suncros Soft gel sunscreen, with micronized Zinc oxide, that gives maximum skin protection till the inner layers of the skin from the harmful effects of the UVA & UVB rays.The No. 1 Dermatologist recommended sunscreen gel with matte finish has a water-resistant formula and provides sun protection up to 8 hrs. Its property of being free from chemical agents makes it non-irritating for sensitive skin and suitable for all ages.
Has UV A and UV B filters with SPF 50+ & PA+++ , to provide broad spectrum protection.
It is the No. 1 dermatologist recommended physical sunscreen gel with matte finish.
Water Resistant formula.
Provides protection up to 8 hrs.
Free from chemical sunscreen agents making it suitable for sensitive skin types.
Suitable for all ages above 6 mths+.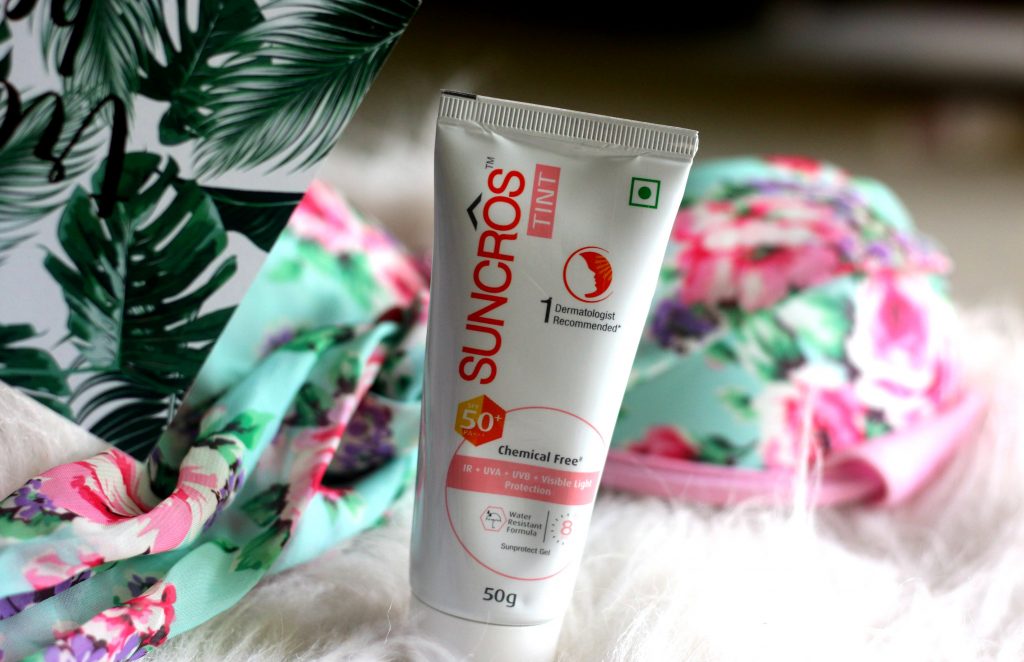 Well, I use this for my body. My body areas that are exposed to sunlight. Recently I met with an accident that left a scar on my right arm. I am under scar treatment and I am advised to keep away from harsh sunlight. I use this gel on my body area and it doesn't leave the body area greasy. It gets absorbed very quickly and it gives a matte finish which is prefect for sultry climate.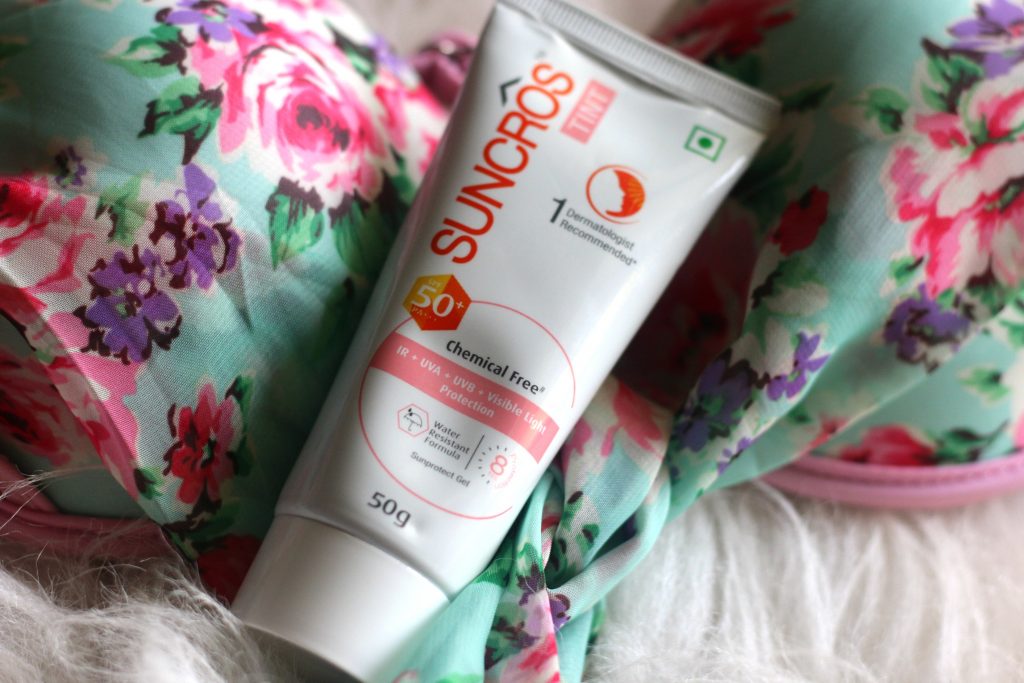 The tube packaging is very convenient to use and it has a slightly medicinal fragrance that fades off within minutes of applying. Doesn't leave a white cast which is big plus!  This sunscreen did not sweat me out which is a big plus for me.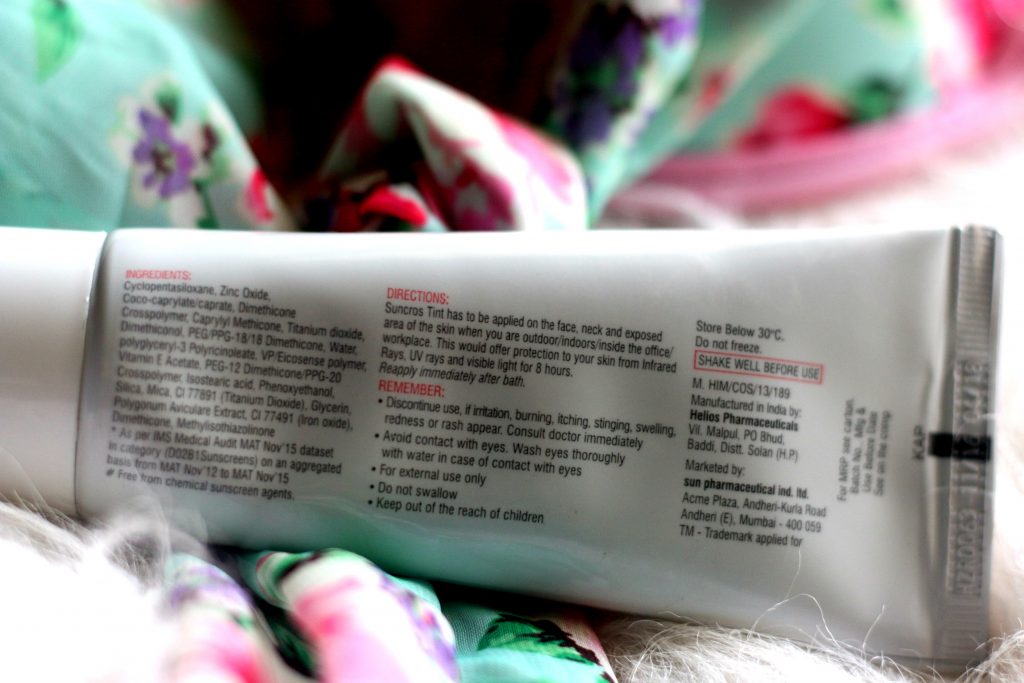 If you are looking for a sunscreen wth a travel friendly packaging, a water resistant formula that really blends well without leaving any white cast, Which is of matte finish leaving your skin soft and smooth, excellent base for your foundation as well, This is for you!
Do let me know what are your favorite face and body sunscreens. Have you tried any of these.
** Products sent by brand PR. However, my review is honest and unbiased as always.