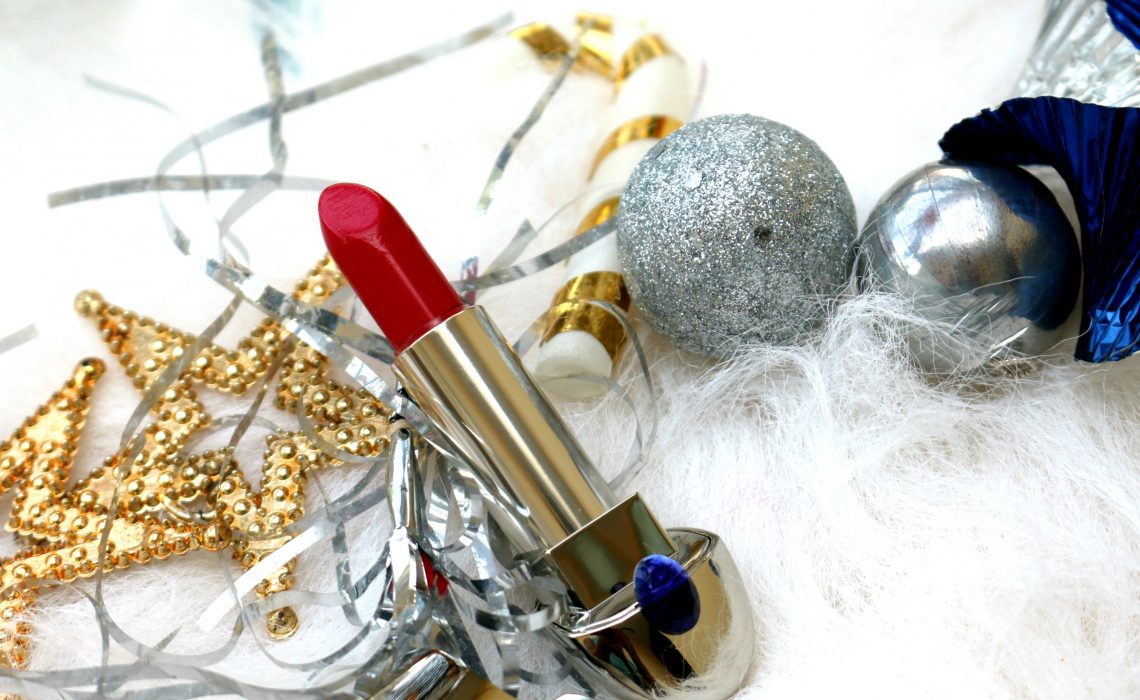 Guerlain creates in partnership with Natalia Vodianova, an exclusive shade of Rouge G lipstick for Christmas. In collaboration with Olivier Echaudemaison, Creative Director of Guerlain, she has created her own make-up collection designed like a journey into the heart of the East and has transformed the Rouge G by Guerlain into an Indian jewel with its precious blue bead, like a sapphire. When I first saw this collection, I instantly fell in love with it. I love red lipsticks a lot and it was such a delight to my eyes, to see my favorite color in such luxury packaging. It's one of its kind. It's a collectors item and I am so glad I got this.
The unique texture combines hyaluronic acid spheres for perfectly smoothed lips and wild mango butter for lasting hydration. And exclusively, the deep ruby red shade of Rouge G is reminiscent of the "Bindi", a red dot applied by Indian women between the eyes.
A shimmering, ruby-powder lipstick tucked inside of a chic, Parisian case.
Rouge G Intense Shine Lipstick features a ruby-powder formula that interacts with the light and creates a jaw-dropping pout of perfection. At first glaze, lips will be left defined, smoothed, plumped, and hydrated.
Tucked in a compact that marries beauty with high design, with one click, you will have a luminous lipstick and mirror at your fingertips. Designed by Lorenz Bäumer, the most talented jeweler from the Place Vendôme in Paris, it is the ultimate accessory of mystery and seduction.
Natalia's perspective: "The Rouge G jewel case and its integrated mirror have made this lipstick one of my must-have makeup products I always carry in my bag for easy touch-up moments."
This shade is highly pigmented and you need one swipe to cover up pigmented lips too. The shade is quite hydrating as well. It lasted about 7 hours on my lips. I bloated with a tissue to avoid lipstick getting transfered to cups etc.
I really like blue based red lip stick shades. This color reminds me of Yves Saint Laurent Rouge Pur Couture The Mats Lipstick – 202 Rose which I have reviewed here
My lip swatches are taken in ring with and without flash. It looks more of a pink based red on my lips. Hand swatches are taken in natural light with and without flash. In natural light, These are a perfect red.
Pair this lip with a bold blue eye shadow and add a gold eyeliner to it and that's the best combination ever!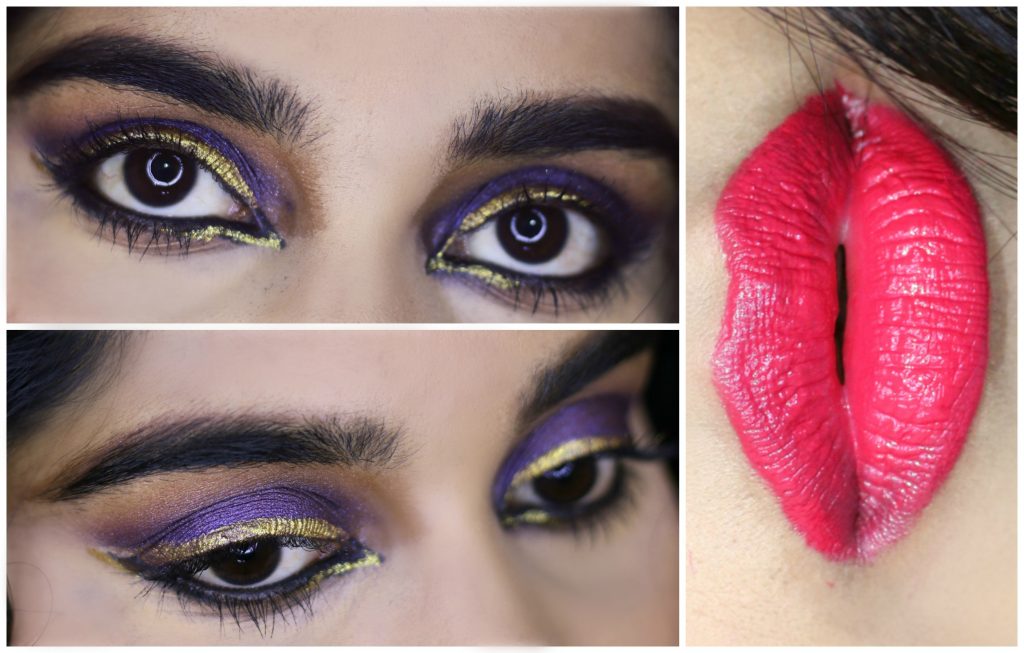 Availability
The Guerlain Shalimar Holiday Makeup Collection by Natalia Vodianova is available at Guerlain Boutiques, online at Guerlain, and select store and online location at Nordstrom, Sephora, Saks Fifth Avenue, Neiman Marcus, Bloomingdales, Bergdorf Goodman and Dillard's. This is a limited edition collection.
** Products sent by brand PR. However my reviews are honest and unbiased as always