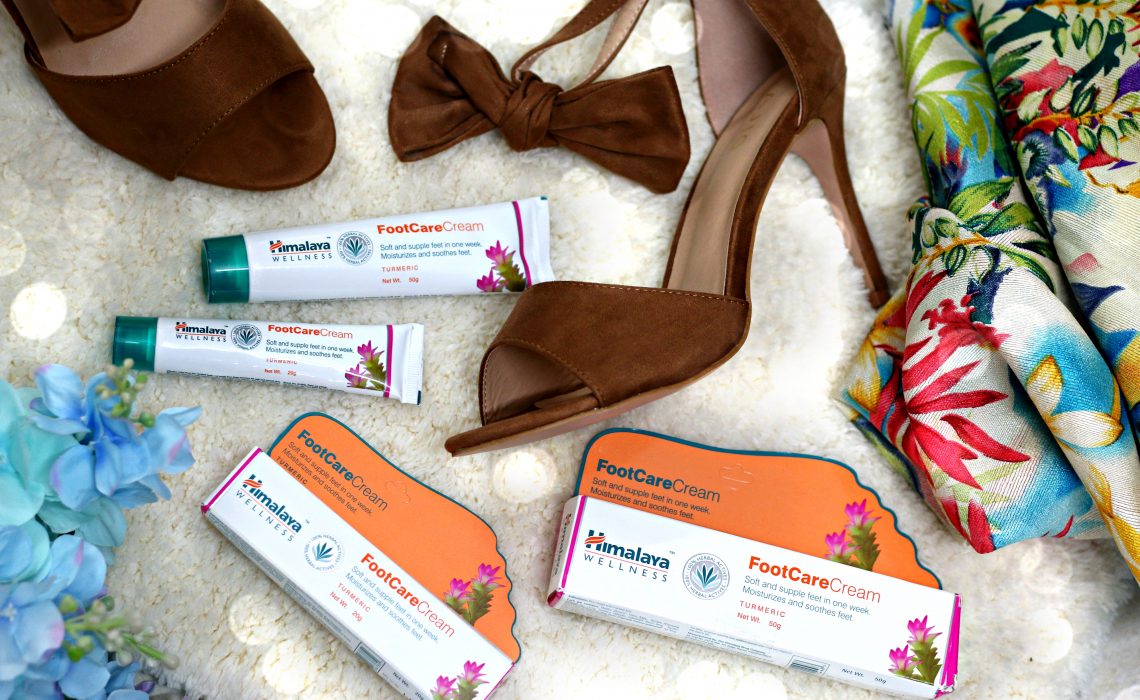 Winters, though exciting..It comes with various skin problems. I usually get a pedicure done every month to maintain the healthy condition of my legs. Though, monthly spas are awesome. If no proper everyday care is given, cracked heels can be discomforting while walking barefoot indoors. Many a times, cracks in the heels could go deep and it could be often painful and red as well.  There are various home remedies for treating and preventing cracked heels. However, due to most of our busy work schedules, We might not get the to to experiment DIYs
I came across this Himalaya Foot Care Cream in the wellness section during a shopping trip. A foot cream that is enriched with the goodness of Honey, Turmeric, Fenugreek seeds and Sal Tree extract and claim to leave your feet feeling soft in a week immediately caught my attention. I decided to give this a try.
First thing that I noticed about this foot care cream is its packaging. Its available in easily squeezable tubes of 20 g and 50 g each. 50 g – 110 Rs each. Smells pleasant. It's made of natural ingredients. You need very little amount to cover each area. While applying, the cream got easily absorbed to the foot area and it never made the area greasy. Usually, after foot massage, I put on a soft socks. In about 8-10 uses, I could feel my dry foot area becoming softer, lines starting to fade etc. I am so comfortable wearing open sandals and border less sandals etc.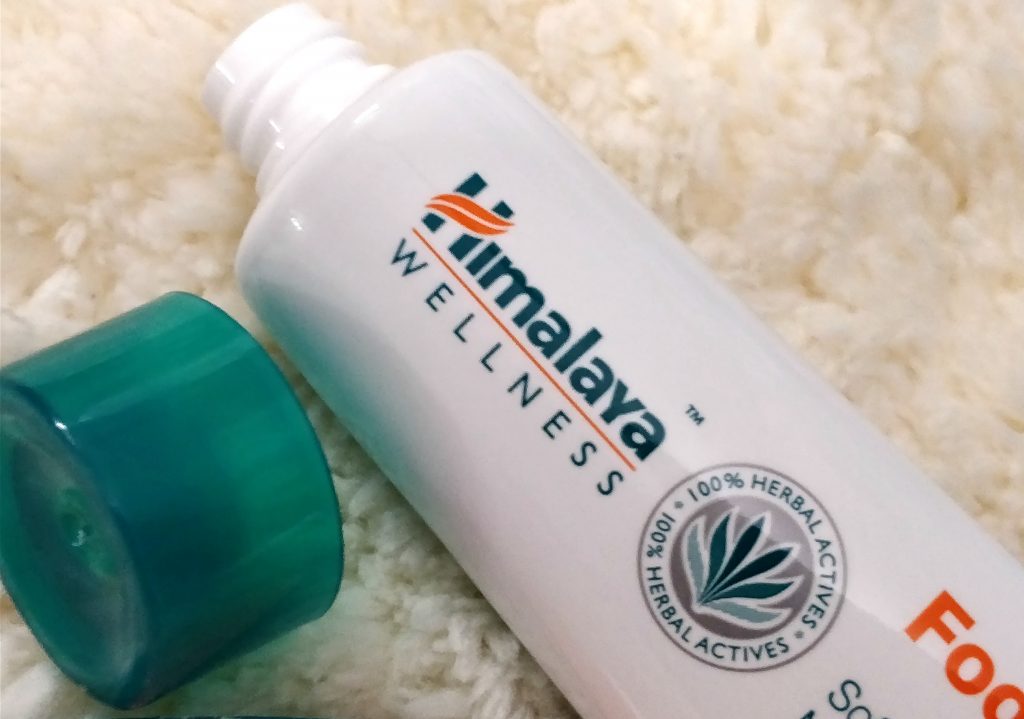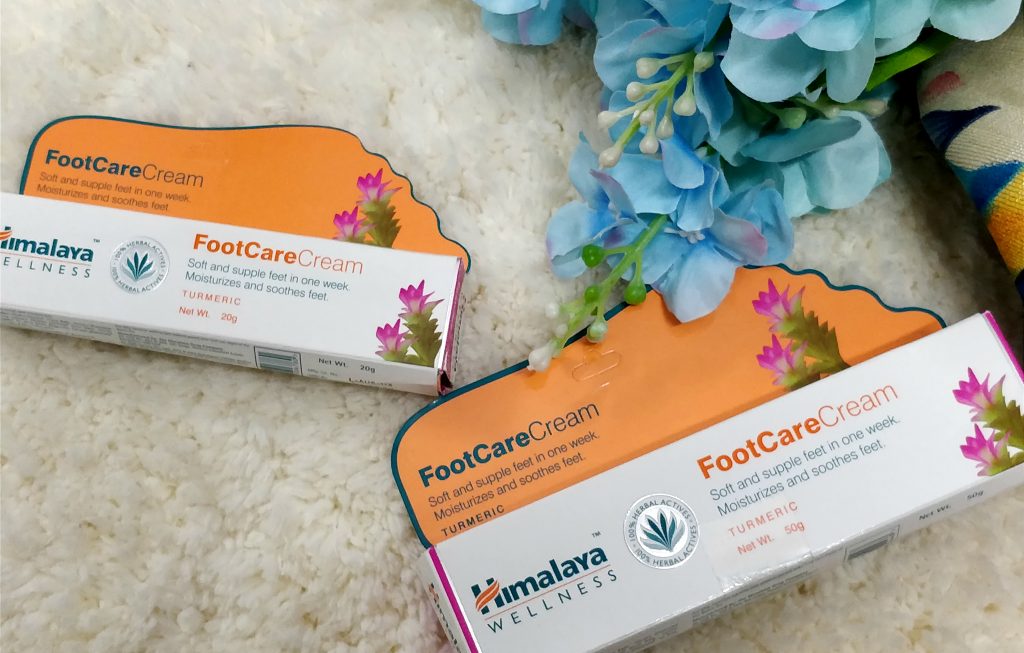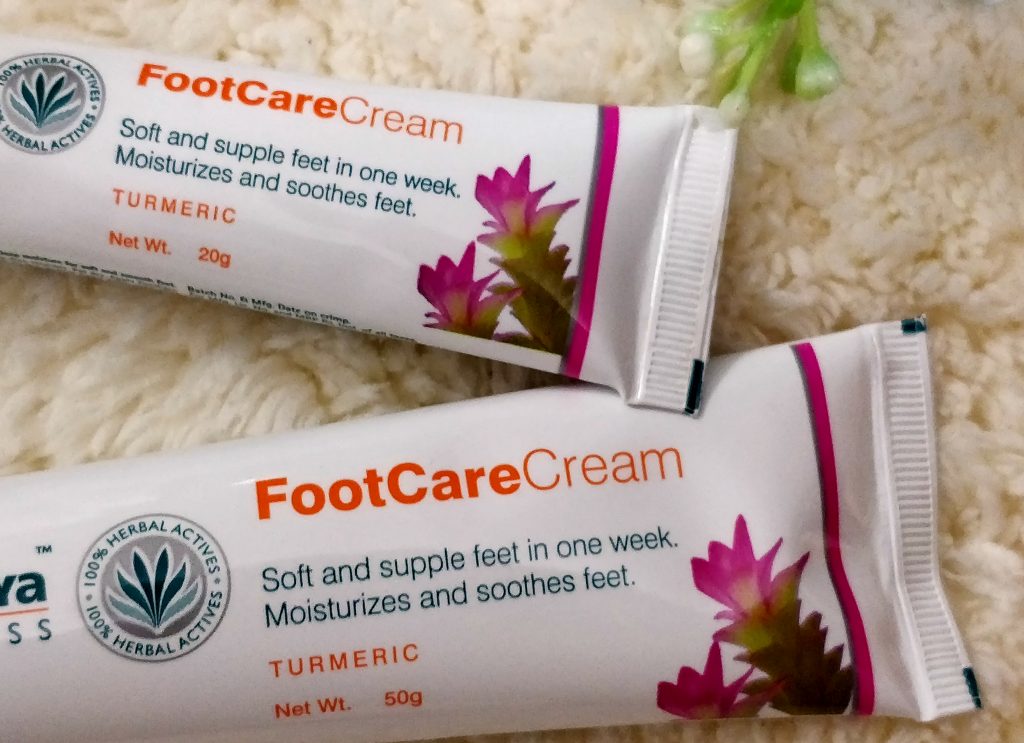 Let's take a look at this cream's ingredients.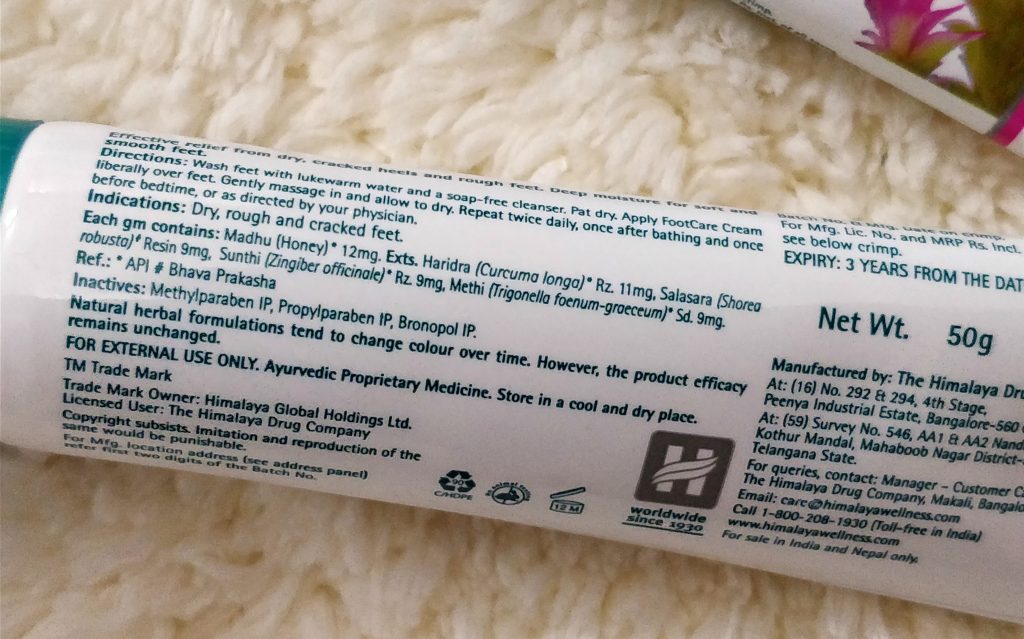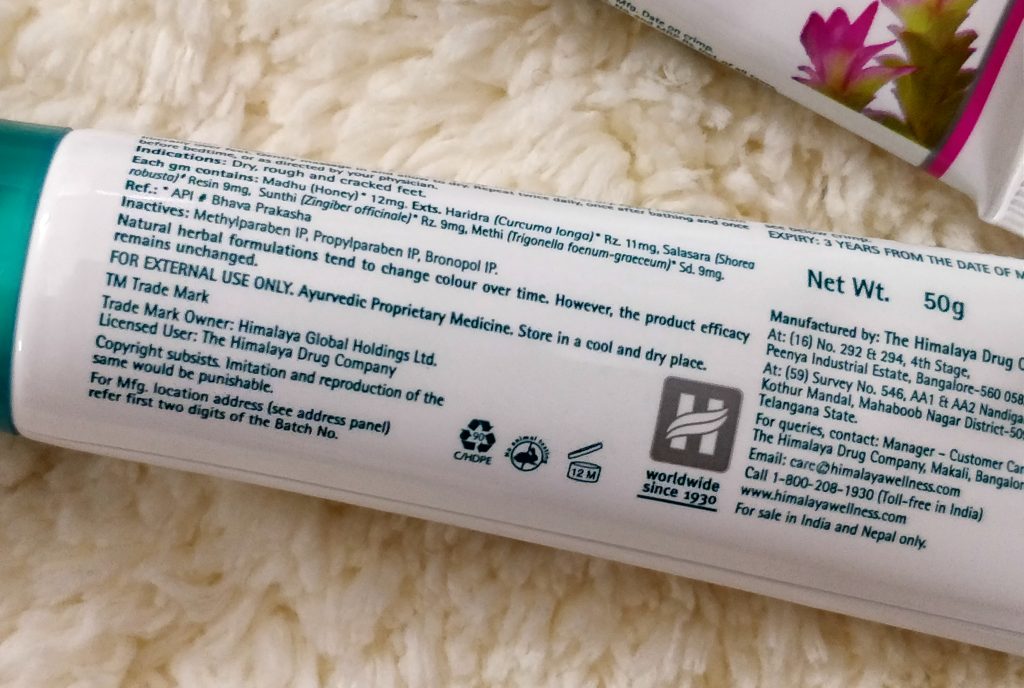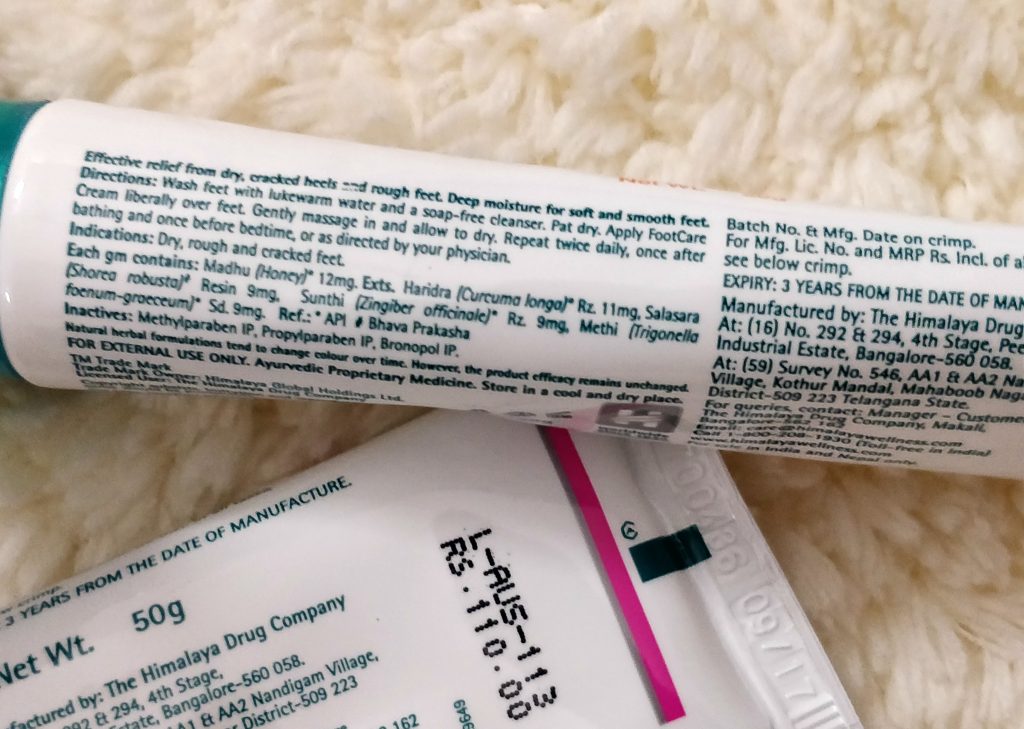 Honey, with its bactericidal and antiseptic properties, is extremely important in Ayurveda. Used in a variety of medicines, honey is also an effective moisturizing agent.
Turmeric has been used as an antiseptic for centuries. The herb also contains strong anti-inflammatory properties, which soothe your feet gently.
Sal Tree extract is used as an ingredient in ointments for skin diseases and in ear medicines. Its antimicrobial and anti-inflammatory properties help heal cracked heels.
Ginger is used externally as a local circulatory stimulant which keeps the feet warm, preventing the skin from cracking due to the cold.
Fenugreek has been traditionally used in Ayurvedic medicines and is an excellent moisturizer, specially formulated to hydrate dry skin. Applied externally, the herb is also beneficial for boils, abscesses and ulcers.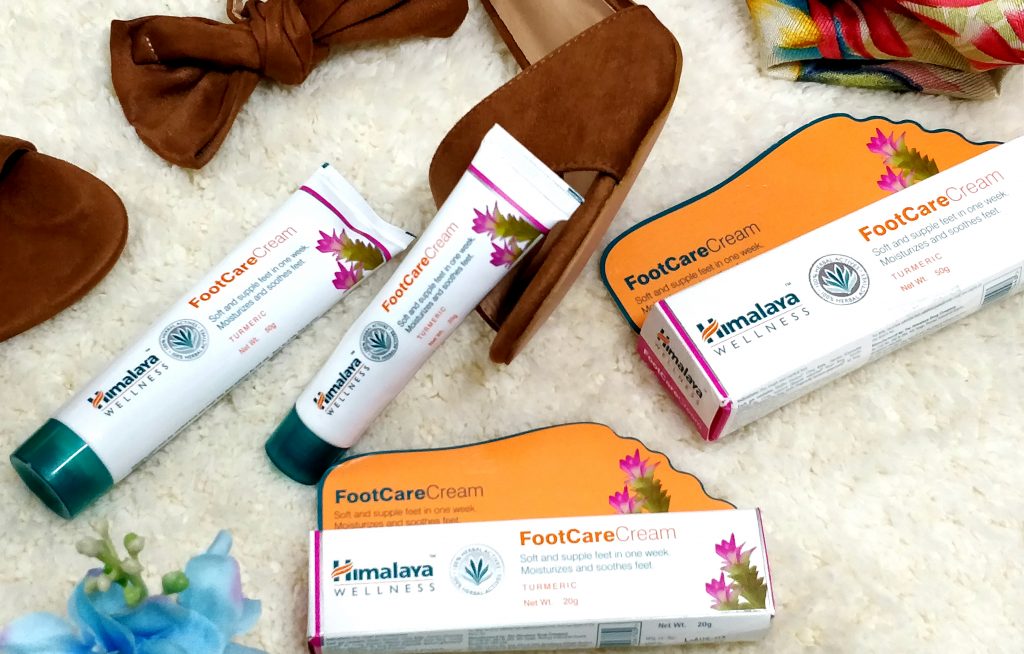 As I get done a pedicure every month. My legs are clean, without any callus. If you have callus, after the foot soak for about 5 minutes, pat dry and use a callus remover to get rid of those dead skin cells and then once dry, take a little bit of foot cream and massage it in.
My favorite way to use the Himalaya FootCare Cream- After a warm water lavender foot soak for about 10 minutes. I pat the area dry and take a little of the FootCare Cream and gently massage it onto the pressure points of my feet. You can apply this daily twice. You can skip foot soak if there is no time. Atleast try to use this cream regularly if you have rough, cracked heels. If you have a dry foot area, make sure you moisturise enough.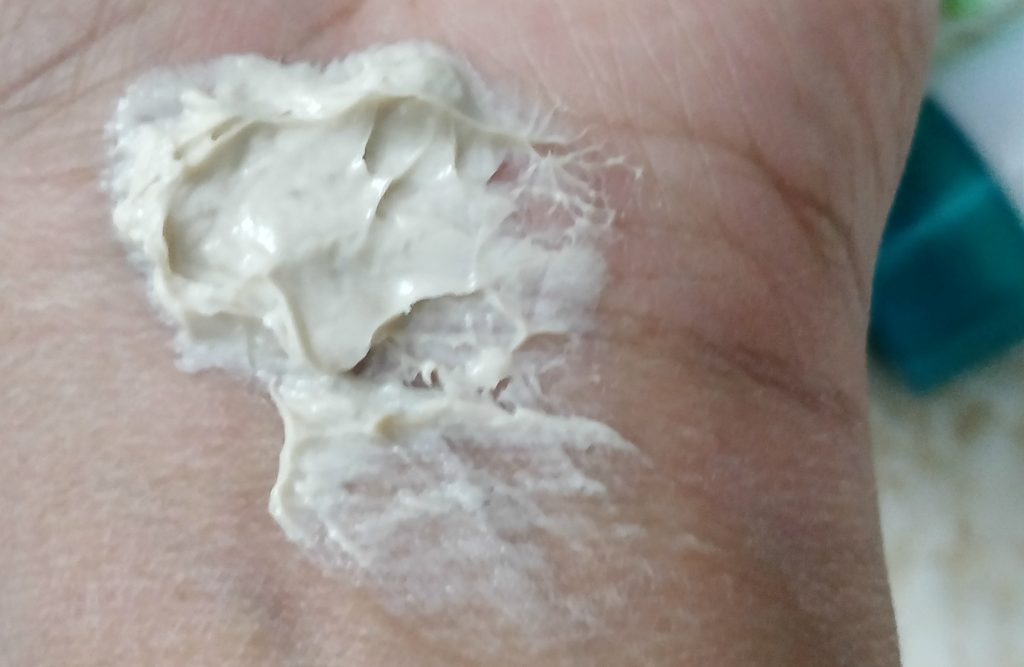 I really loved how the cream locks in moisture and hydrate the area. My favorite way of using this foot cream is after washing my feet with luke warm water + relaxing foot soak ; Tube packaging + screw lid makes it convenient to use everytime. Has a thick creamy consistency and absorbs quick. Another yay factor that I love about this is  – though it contains turmeric etc. It doesn't stain your bed!
If you are looking for a everyday usable non greasy, easily available foot cream that claims soft and crack free heels in a few days,This is a great choice.
** Products sent by brand PR. However, my review is honest and unbiased as always