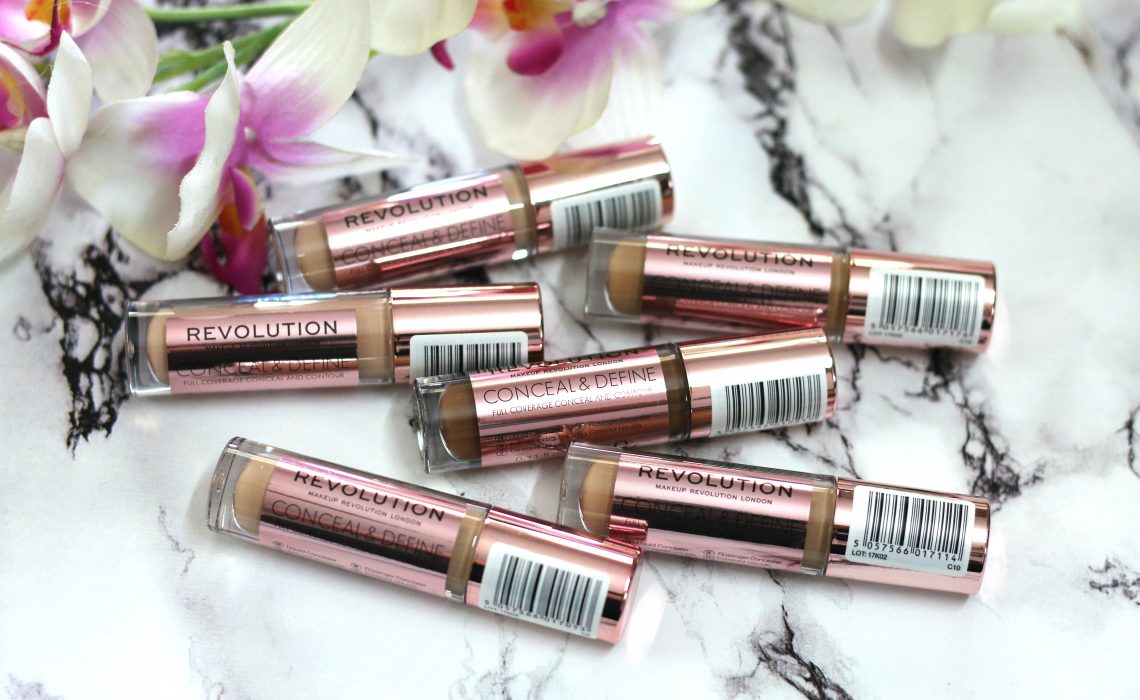 Today's post is all about a newly found friend of mine – Yes, You got it right.It's a concealer that is currently going viral in beauty community. Makeup Revolution Conceal & Define Concealer that is available in 18 shades. This pocket friendly concealer that the people from all over the world are raving about and it's being hailed as a dupe to the infamous Tarte Shape Tape Concealers.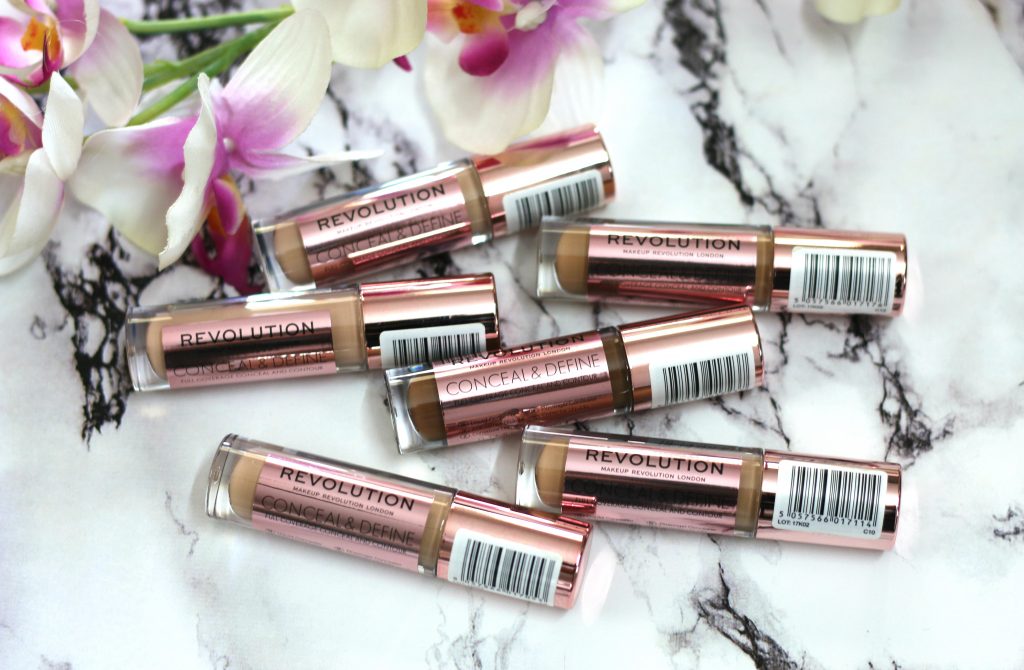 For just £4 each, there is a concealer shade for everyone. 18 shades ranging from fair to deep, in cool, neutral and warm undertones.
Brand claims – these are very lightweight yet full coverage concealer to cover blemishes, even skin tone and counteract dark circles, with a matte finish that won't settle or accentuate fine lines and pores. Long wearing intense pigment that can also be used to contour and add definition.
It was soldout in superdrug stores when it got launched. So, I had to pick this online. I must admit – It was difficult to pick a concealer online by researching some swatches. When I was about to order, I didn't find any post dedicated to warmer skintones. So, I particularly wanted to post the swatches of these as soon as I got it.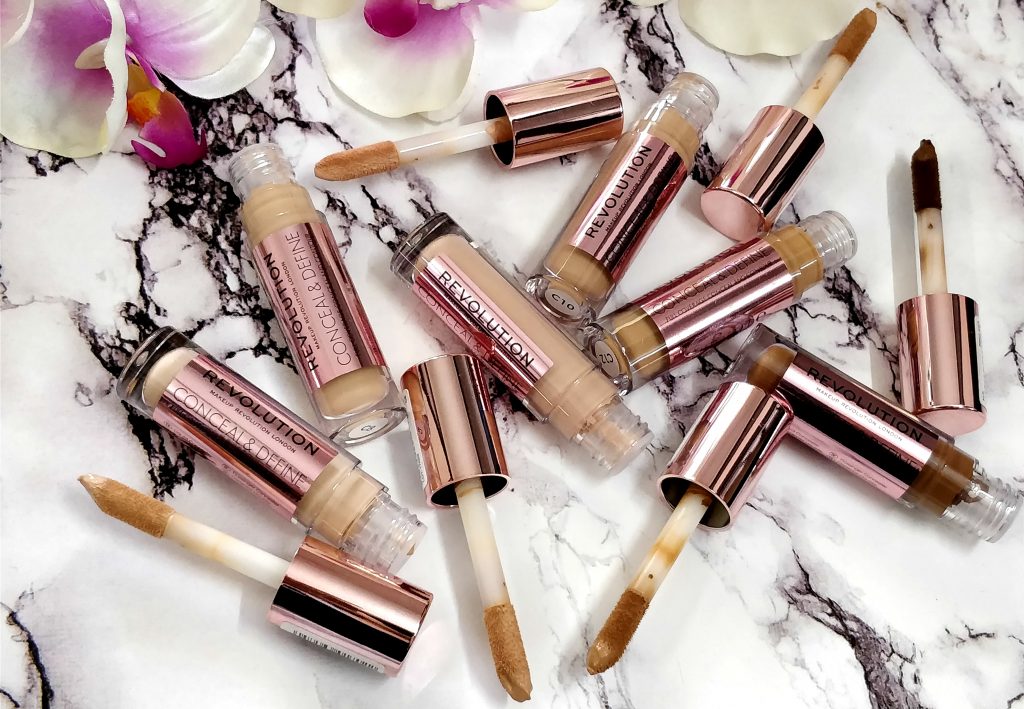 I picked up 6 shades – C7, C8, C9, C10, C12 & C14 ; Packaging is pretty. Quite similar to the Colourpop Concealers. It's also long wearing with intense pigmentation which can double up as being used as a contour product to add definition to those cheekbones.The tube also has shade numbers on them. With the metallic rose gold sticker, The packaging looks pretty. And, you can see the color through the tube as well making it easier to choose the shade if you have a bunch of them in your vanity. You get 3.4 ml of product. It's quite impressive to see a high street brand bringing so many shades. Cheers to Tam Beauty for that.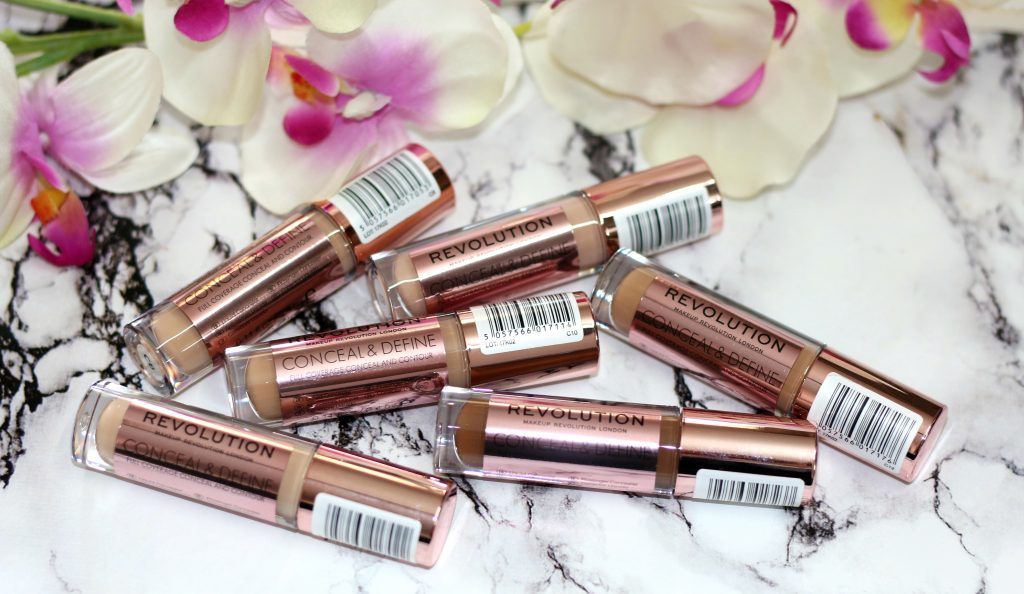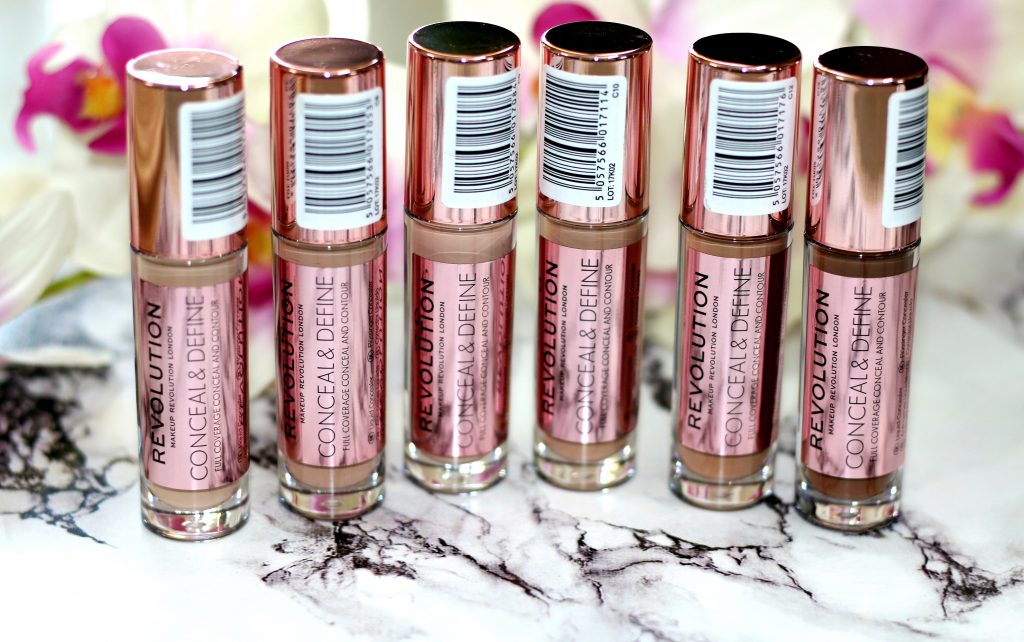 These concealers are very light weight when applied ; easy to blend and apply. I felt it creamy when applied. I usually prefer a yellow undertoned concealer for my under eye area. And, I decided to use C12 for my under eyes to perfectly cover the dark circles. It dries pretty quickly, But, not a bit cakey or heavy on my under eyes. Just the perfect formula.Using its large doe-foot applicator, It was super easy to apply concealer without having to go back into the product and re-apply it several times.
You may also dot few drops on your undereyes and blend out using a damp beauty blender or oval brush (I prefer oval brush). For Face, My perfect color match is C8 and C10. Just dot to blemishes or dark spots and blend using fingers, or oval brush or sponge. C14 is my perfect contour shade and It was easy to get that really defined look which I like. So easy to blend as well. For added staying power, I also finished off by using a setting powder – I used Laura marcier translucent setting powder. You can also use any translucent powders like RCMA, Kryolan etc.
I used my favorite Oval brush to blend the product in. You may use beauty blender too if you want. I prefer using oval brush as it's very gentle. It sat comfortably on my under eyes and didn't settle to fine lines or anything. I just loved the formula. I made sure, before my concealer application, I moisturised my face using a facial oil. It's so light weight ; yet a full coverage concealer.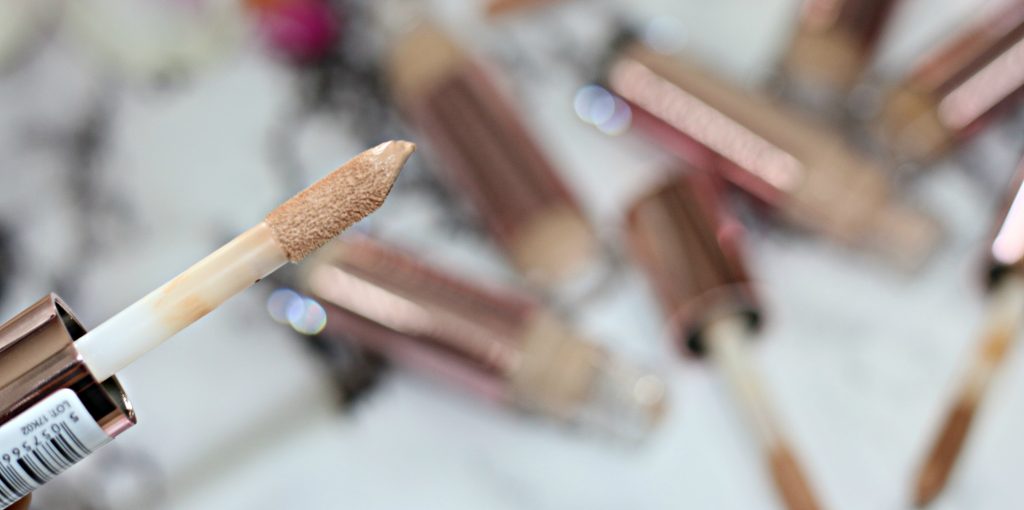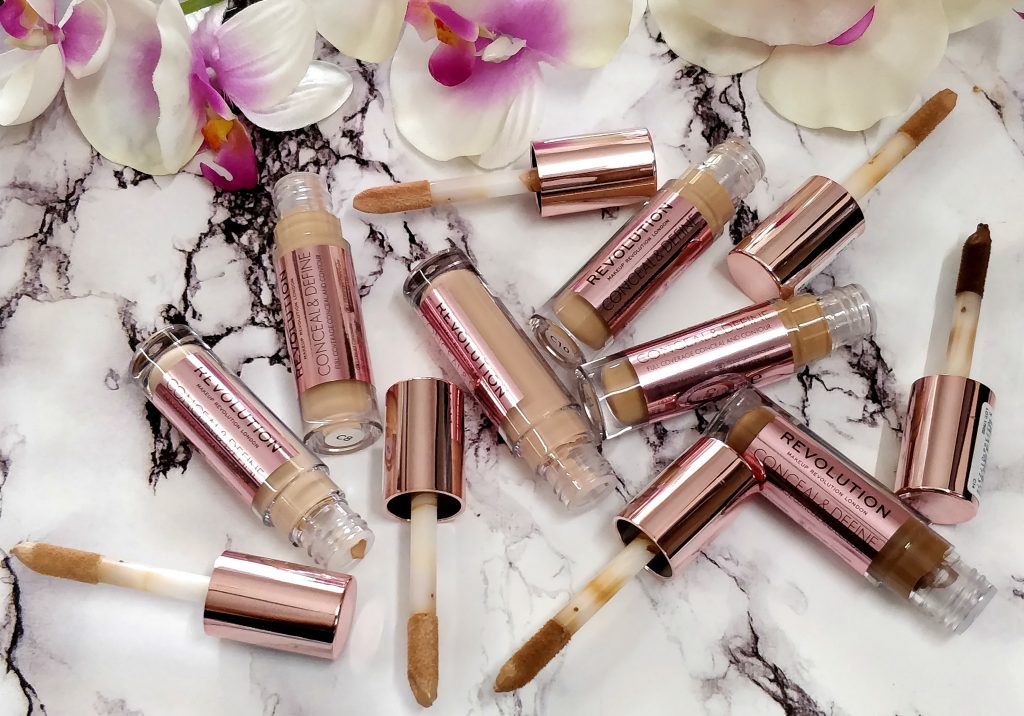 It didn't feel heavy or cakey on my skin and I didn't need to build this up to make it full coverage. One swipe was enough to cover the dark circles. I set this powder using Laura Mercier translucent powder. It worked fine. I even tested for several hours to see if it creases. I must say, than it's considerably less and totally depends on how well you have hydrated your undereyes before putting this one.
I have not tried the Tarte Shape Tape Concealers. So, I can't comment on how does these compare to that of Tarte.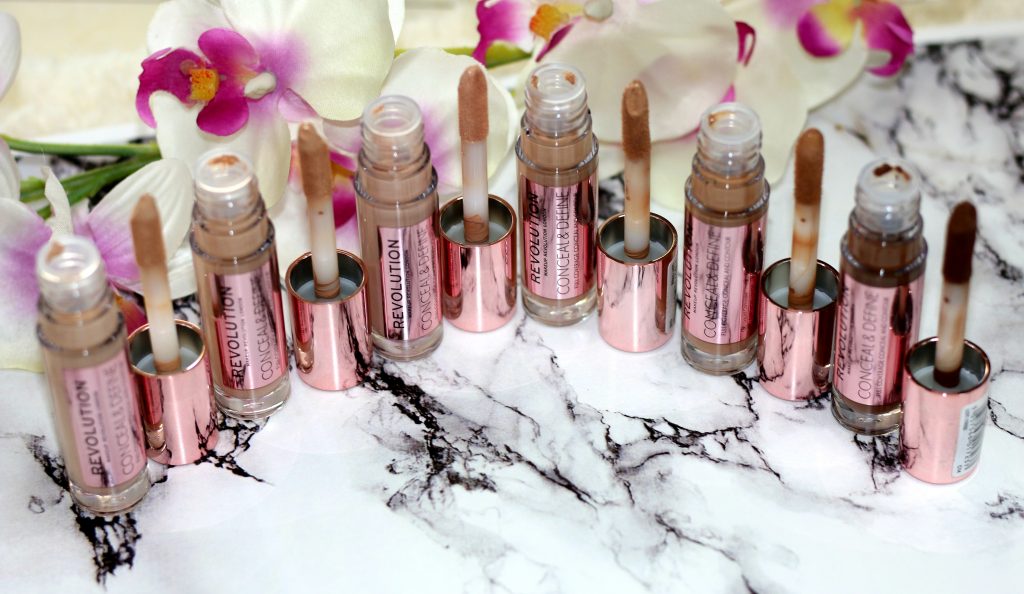 Here are shade descriptions taken from TAM beauty website
C7 – For medium skin tones with peach undertone (not a match for me)
C8 – For medium skin tones with yellow undertone (For Face)
C9 – For medium skin tones with a peach undertone ( It's good if you are looking for a peach corrector)
C10- For medium skin tones with a golden undertone (For Face)
C12 – For medium/dark skin tones with a neutral undertone (My concealer shade)
C14 – for dark skin tones with a cool undertone (My contour shade)
Including swatches so that you get an idea on which shade to pick. if you are of my complexion. NC37- NC40 ; Shade C10 /C12 will be match for you. Shade C12 is lighter than NC45 Studio Finish Concealer in MAC. I think in this entire collection – C12 is the shade with strong yellow undertones. That's why I picked it. It perfectly covers my dark circles.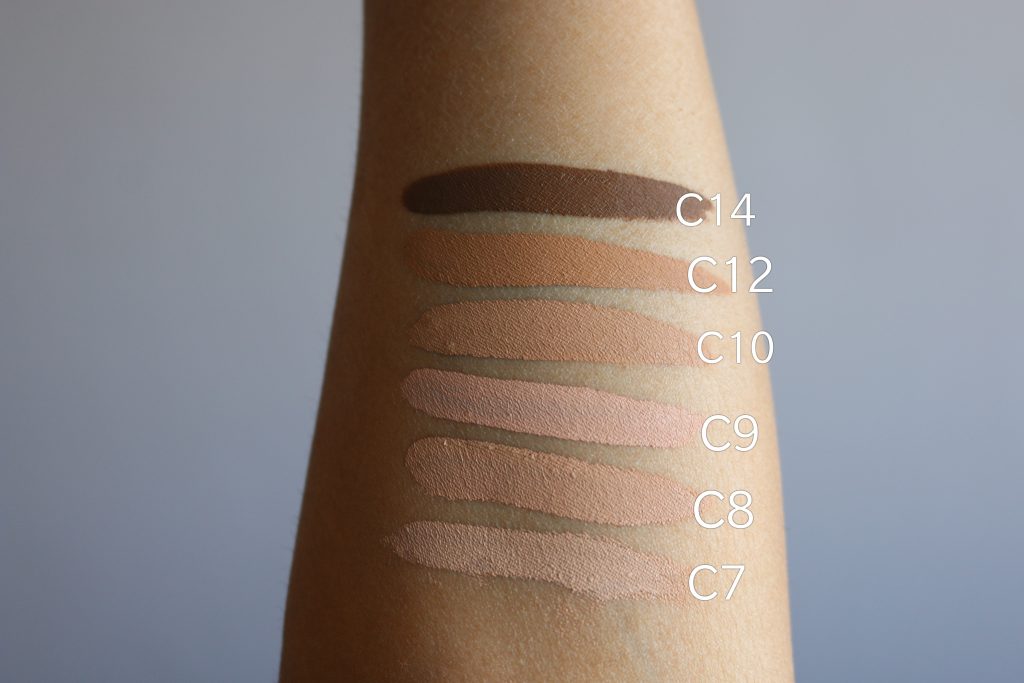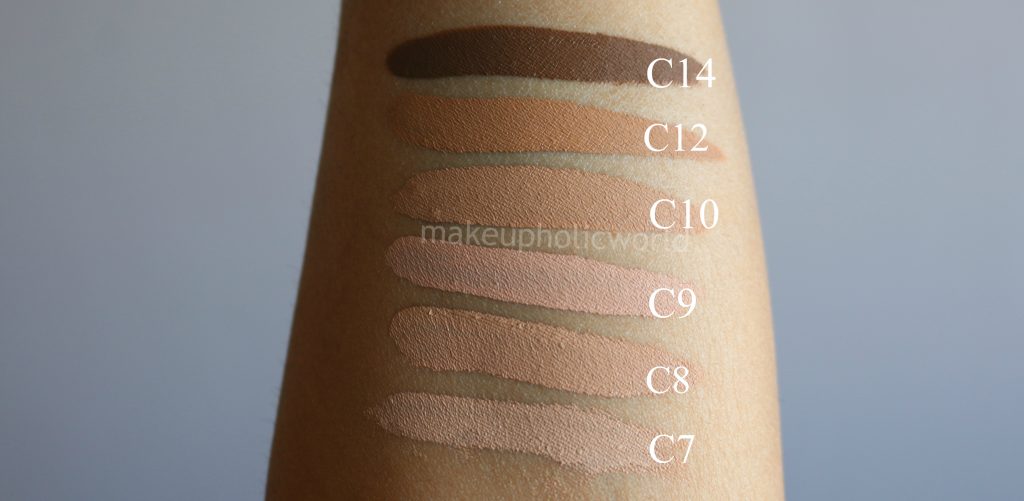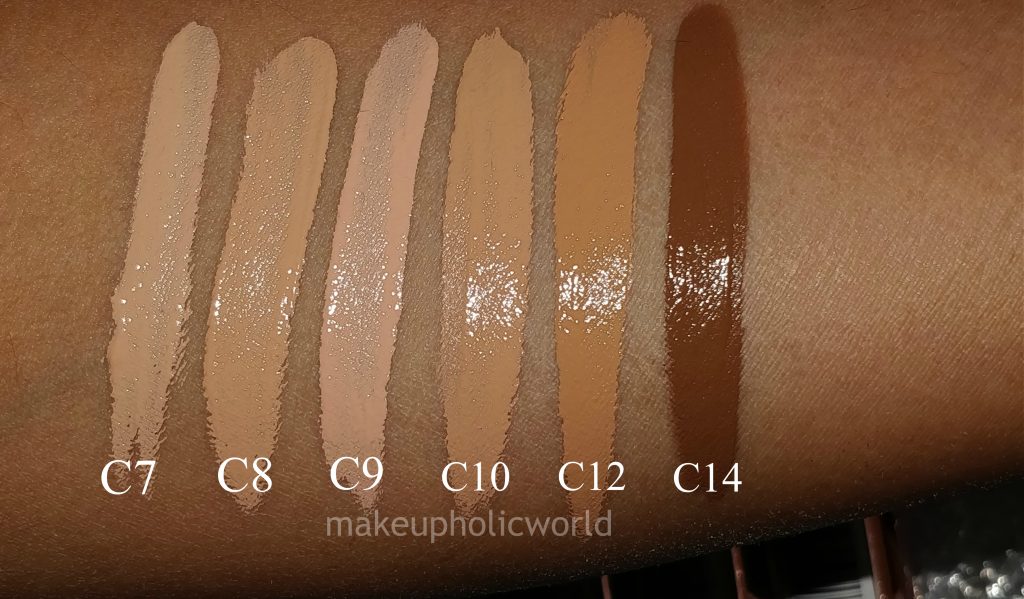 Here are several steps where I am applying C12 concealer for my under eyes.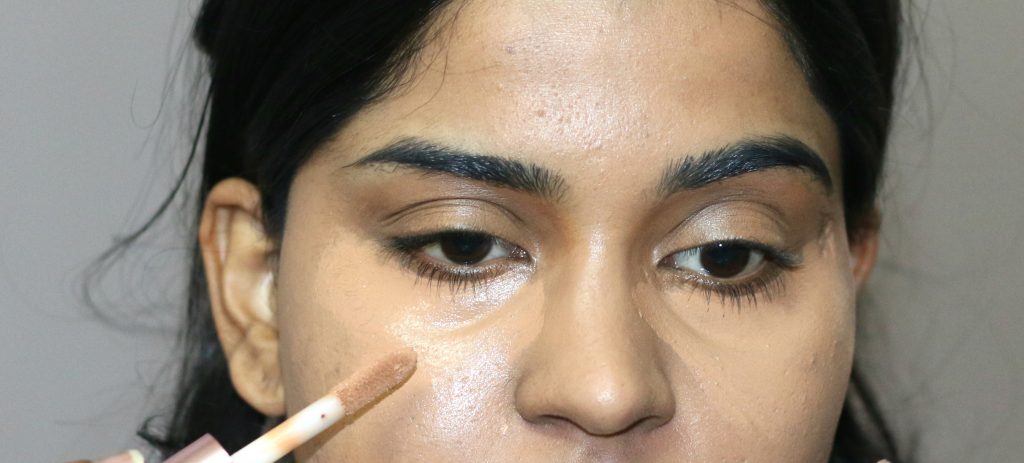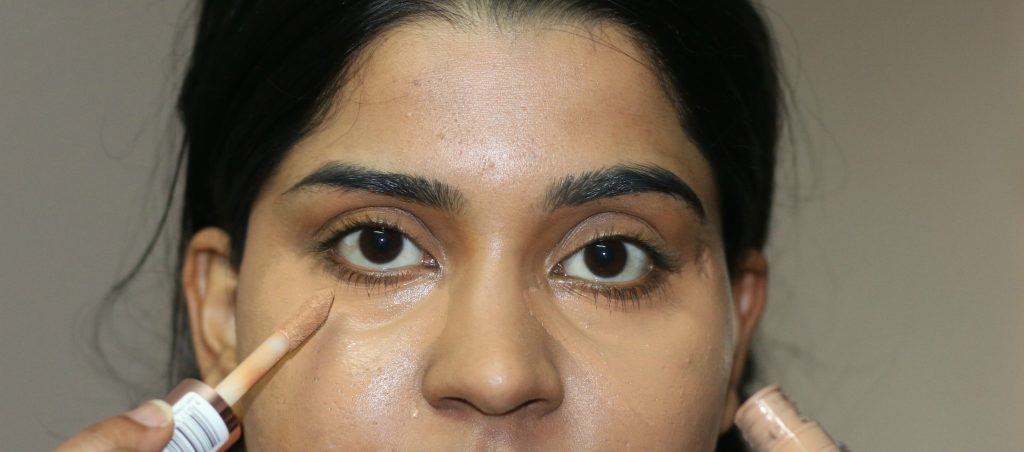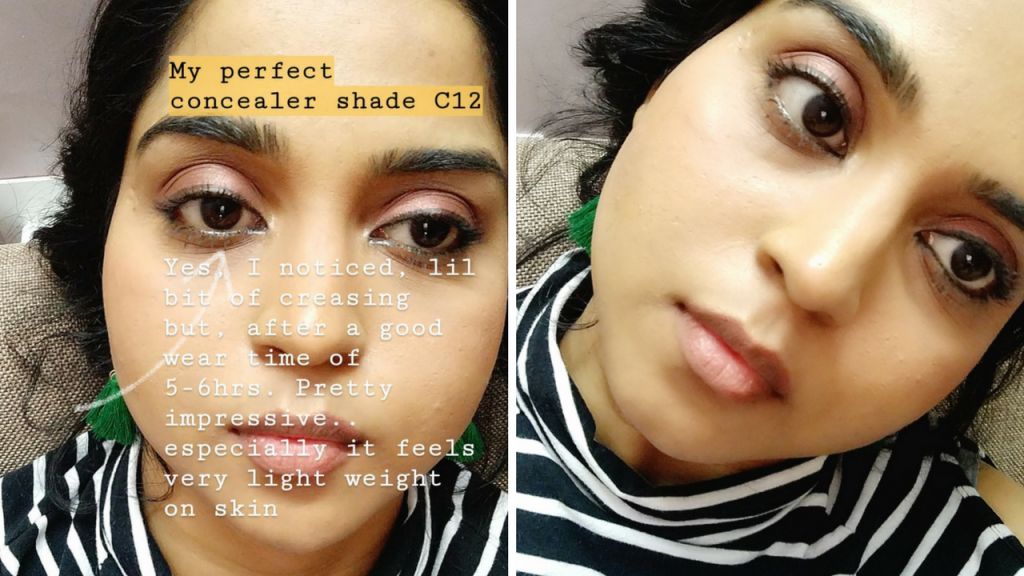 Here's after finishing full makeup; I have used Concealer C12 for undereyes. C8 & C10 for face blemishes and spots. I am super impressed with this conceal and define by Makeup Revolution.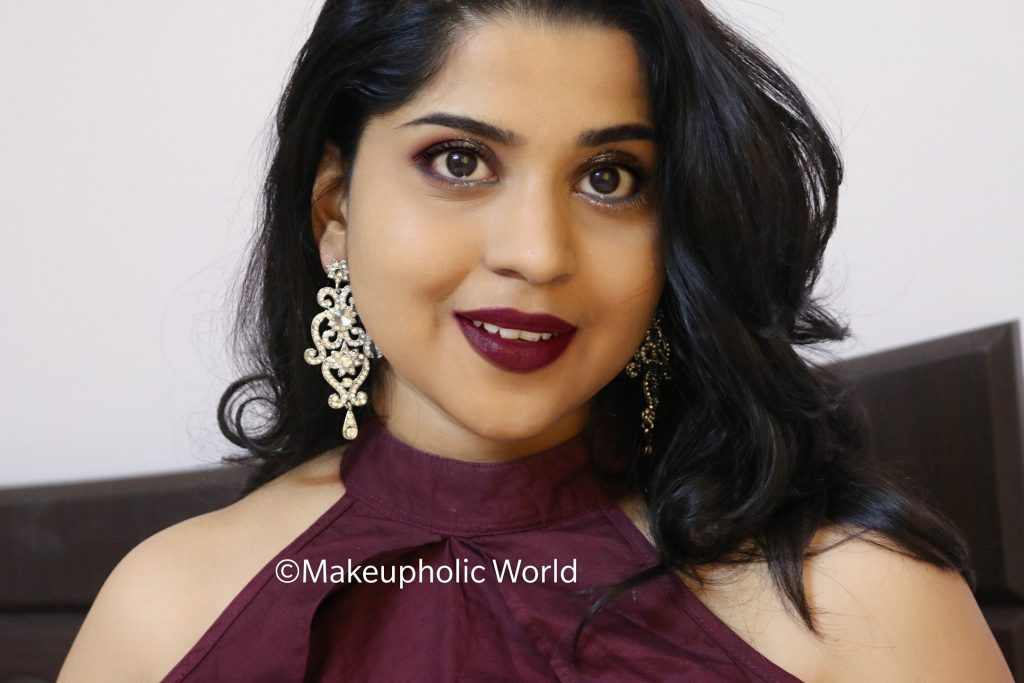 I used Makeup Revolution concealer and define C12 for covering under eye dark circles and I m so impressed…perfect wand for application..I used my oval brush to blend the Concealer, set it using Laura Mercier powder…love it?✨
Makeup Breakdown
Face – @skinesis intense hydrating booster as moisturiser , pore minimizing primer from PAC cosmetics & @maccosmeticsstrobe cream as base, concealed under eyes using @makeuprevolution Conceal and define C12, setting powder by Laura Mercier
Foundation – Giorgio Armani Luminous Silk foundation 6( my holy Grail foundation. ..I love this so much …I m repurchasing this forever)
For lips- exfoliated using lush sugar scrub ND used Mac rebel lipstick as base and topped with @colourpopcosmetics
More better to get that perfect matte burgundy lips… For eyes, I used royals palette by @shophush ; TS Cosmetics glitter on my lower lash line
Liner by @pixibeauty
Mascara @maybelline Gigi hadid fiber mascara and mink lashes
Brows – dark brown brow pomade by ABH
Liner for waterline by @paccosmetic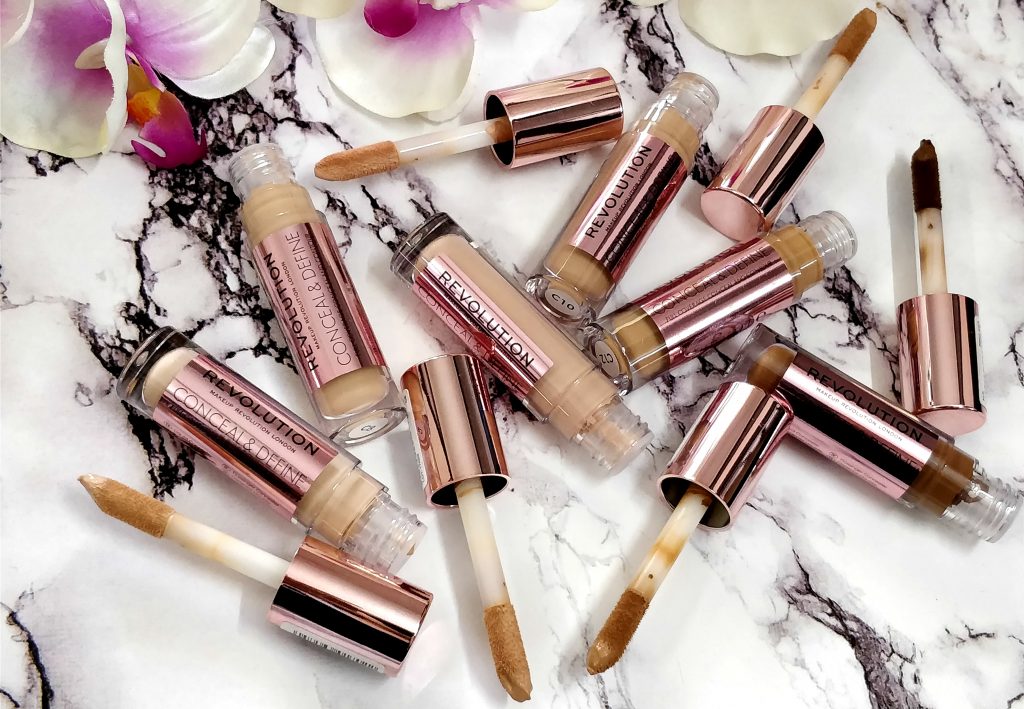 For me, these £4 Concealers are definitely winners. I like the light weight, creamy formula that blends perfect to a matte finish. better or equal wear-time as compared to my high end concealers and also this has considerably less creasing. I'd definitely recommend this concealer to anyone who is looking for a buildable, High coverage and longevity concealer and If you also don't have a SUPER DRY under eyes. I will certainly be repurchasing shade C12. I wish I got a little more than 3.4ml. My other concealers are all 6-7 ml each.
Availability – Makeup Revolution (sold on the Tam Beauty website and in Superdrug in the U.K.)
For my Indian Friends – You may buy these from HokMakeup
Have you tried these beauties ? Do you like them ? Were you able to find a color match ?