Guerlain creates its first complete palette with an harmony of matching colours to adorn the eyes, brows and cheeks. The wet & dry texture allows to create various looks, play with shades' intensities and reflects.
Guerlain Gold Palette from Holiday 2017 collection – $80.00 for 0.50 oz. is a new, limited edition multi use – eye and cheek palette that contains 6 eyeshadows and 2 blushes. Brand says, the eyeshadows can be used dry for a natural coverage or wet for a lustrous or more intense coverage. The brand also say that gold shadow from the palette can be applied alone or as a topcoat.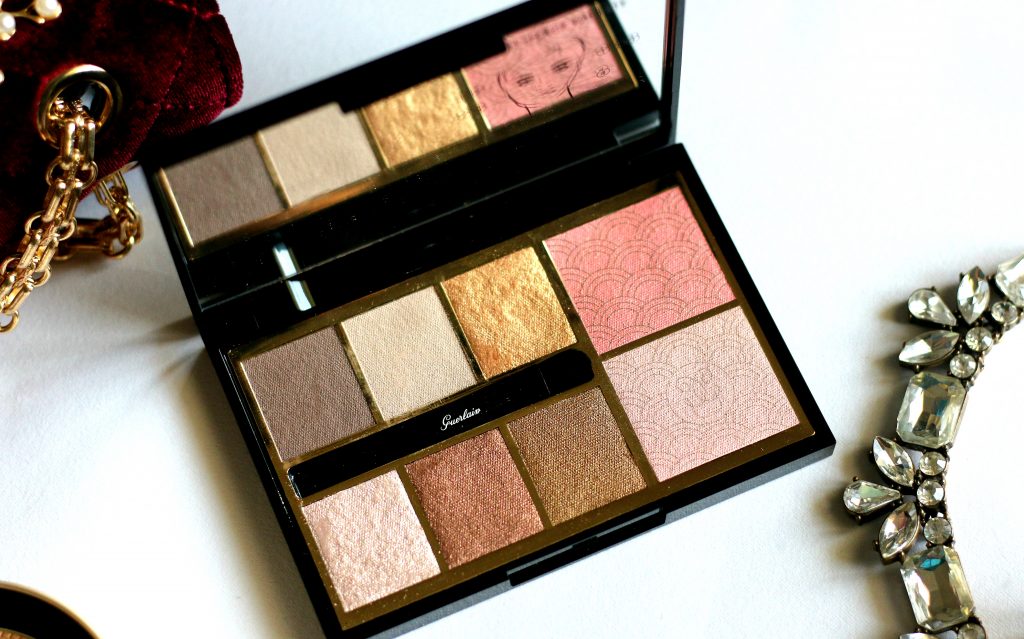 Palette design looks beautiful in the classic holiday gold and black packaging. There is a mirror attached to the palette that is awesome for on-the go touch-ups. I am not a fan of the applicator that comes with it.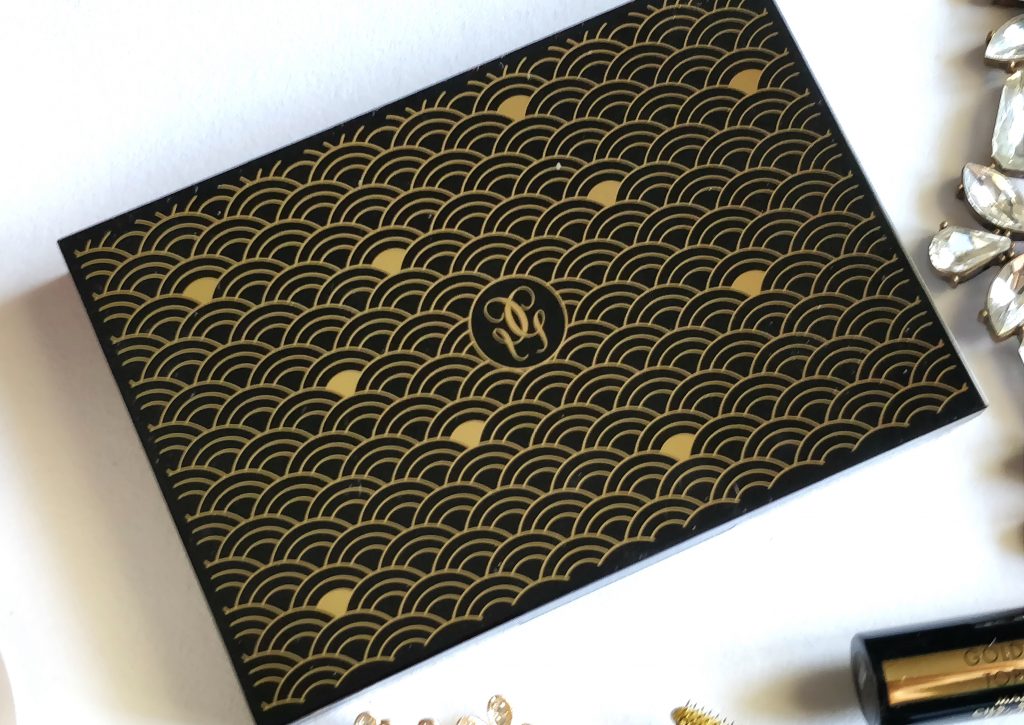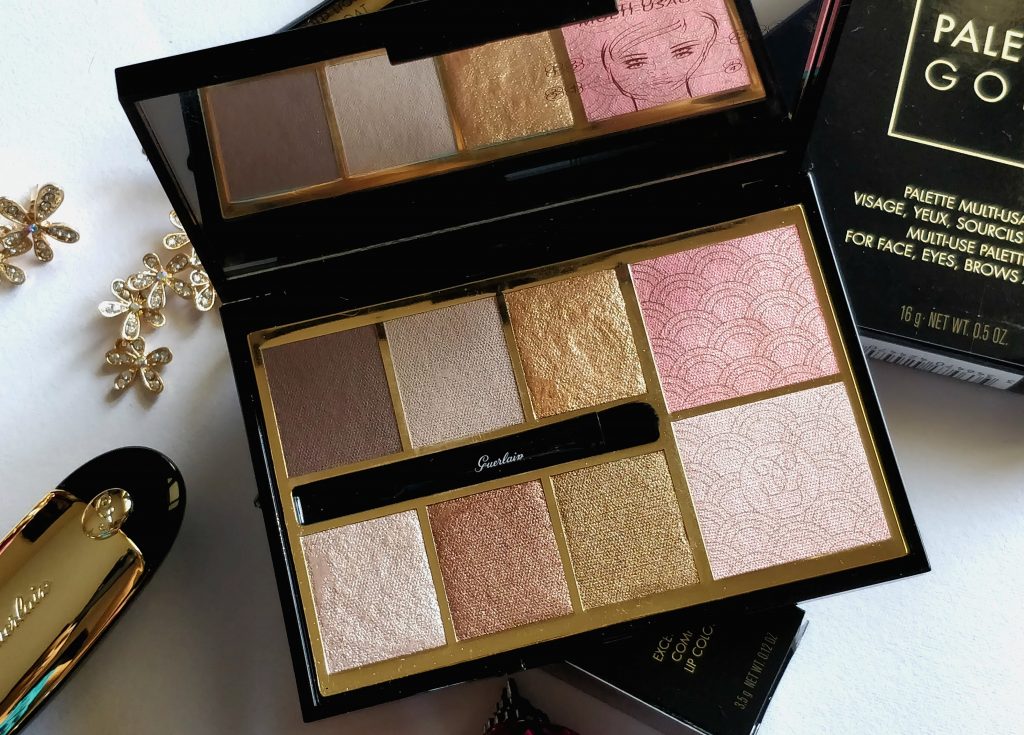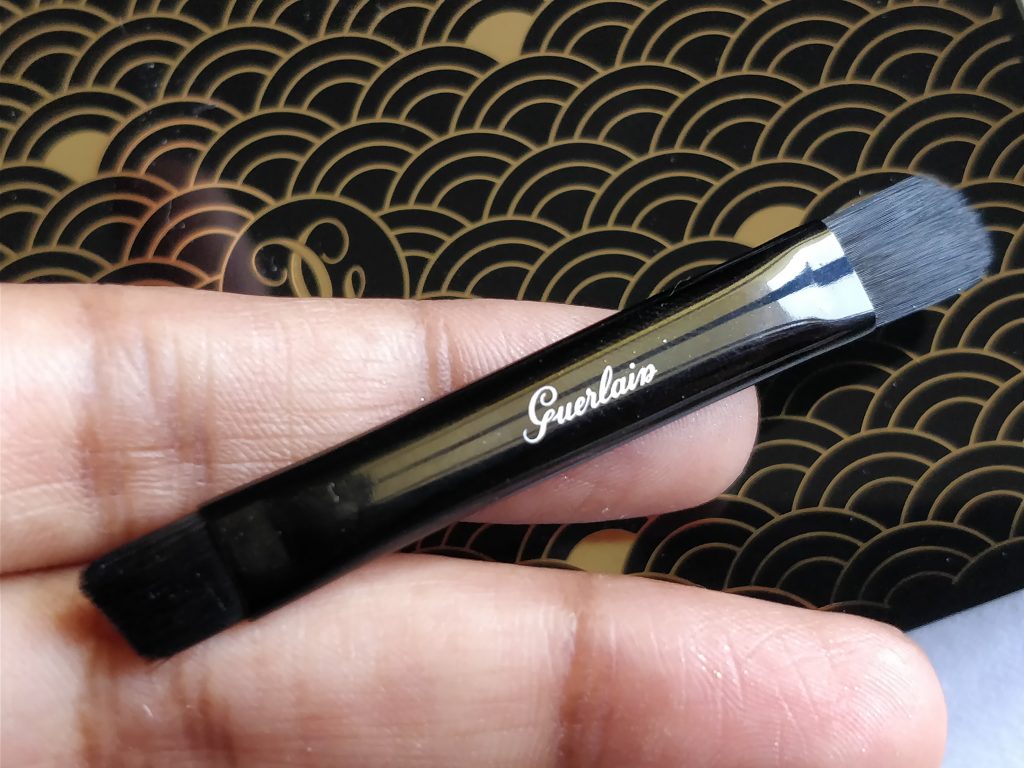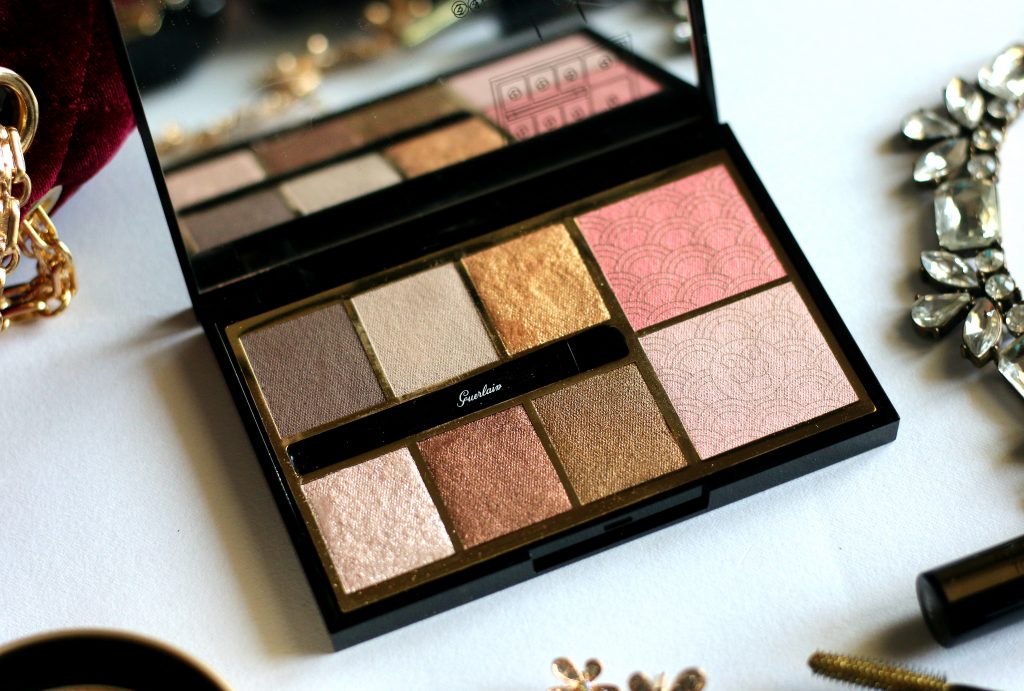 Shades look really pretty. I like to apply the shimmery colors using a slightly wet brush to get that intense color pay-off.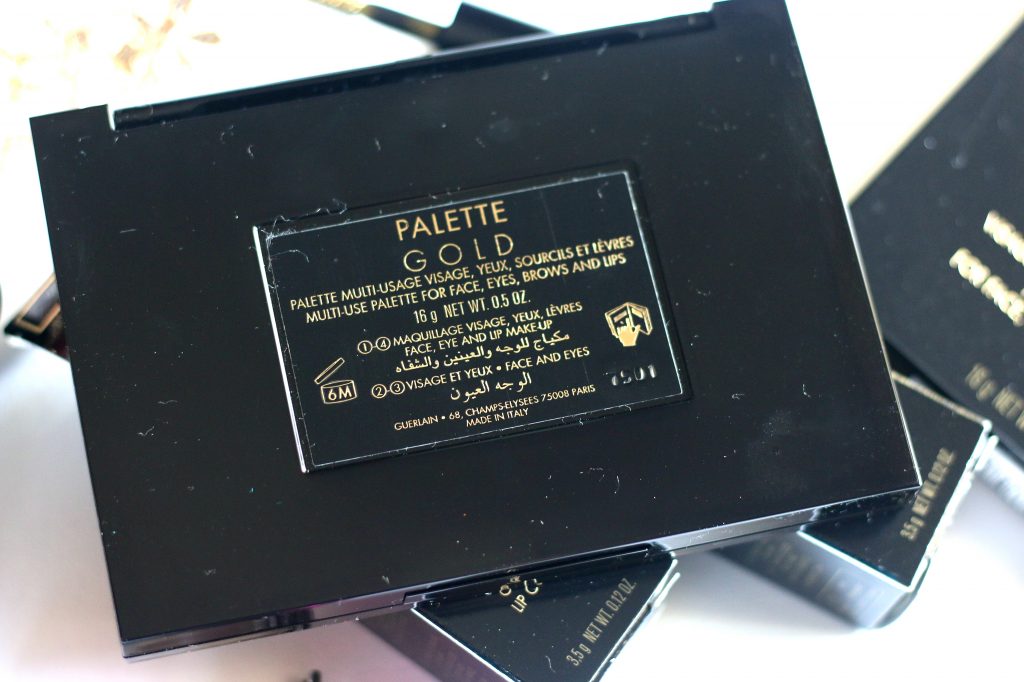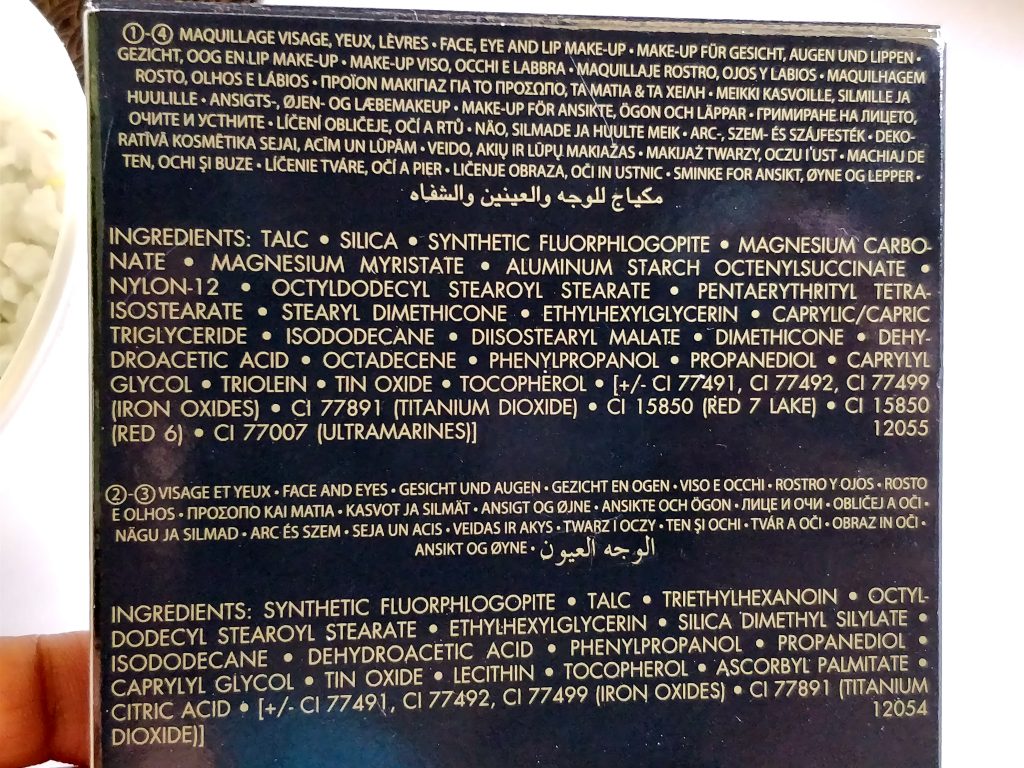 As you can see from the pictures, there are overlays for blushes. These overlays when sweeped off, the color is easy to pick using brush and apply. With the overlay on – it's little difficult to blend the color. When the overlay is brushed away the texture appears soft and is easy to blend as well.
I am a fan of the metallic shades in this palette. They can be applied alone or used along with other matte dark colors for a intensified look.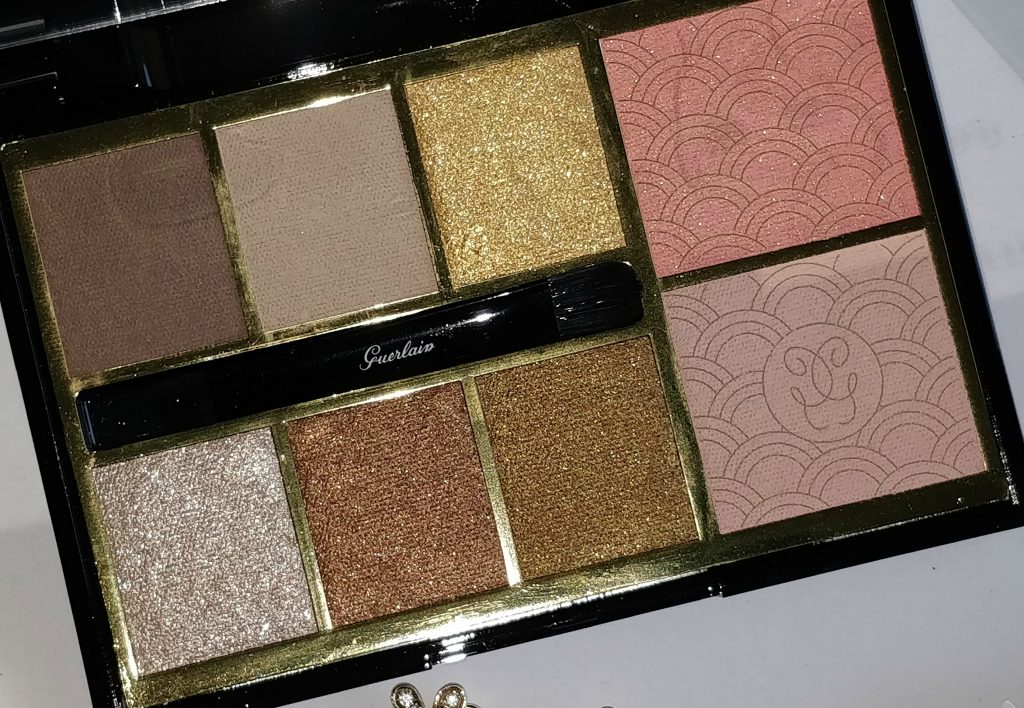 I didn't notice any fallout for these shades .All of the shades are nicely pigmented and easy to blend and apply as well.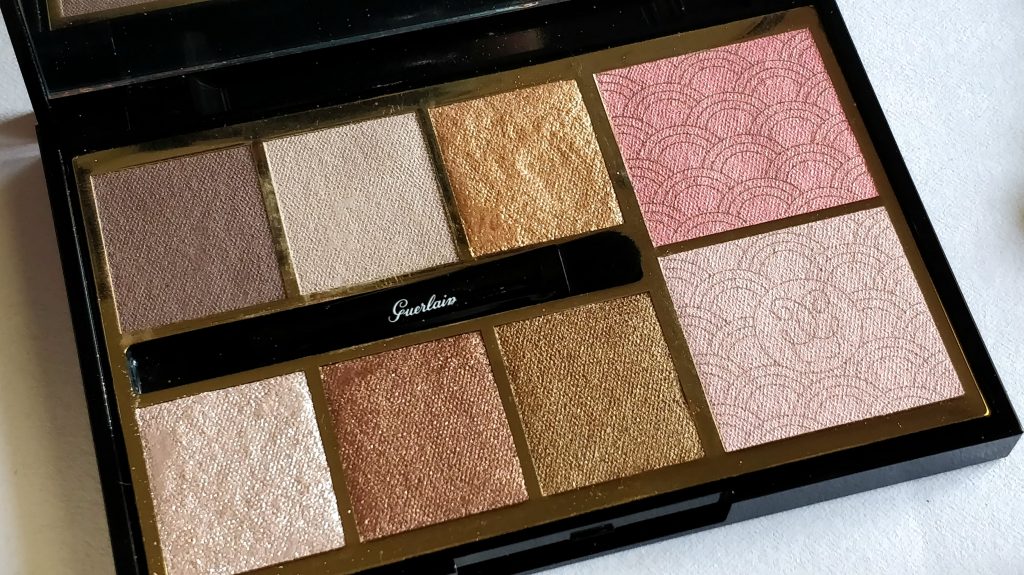 Here are the swatches taken in natural day light without flash and with flash.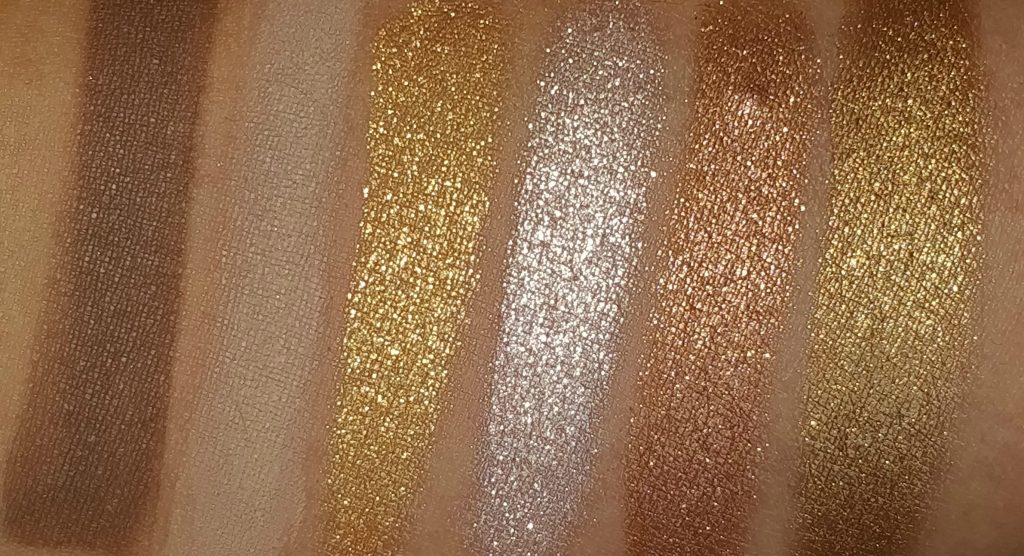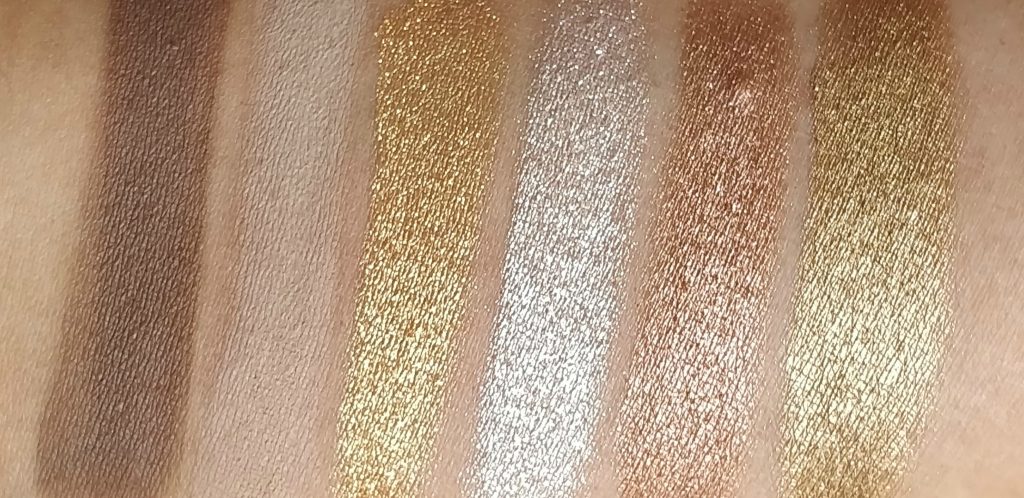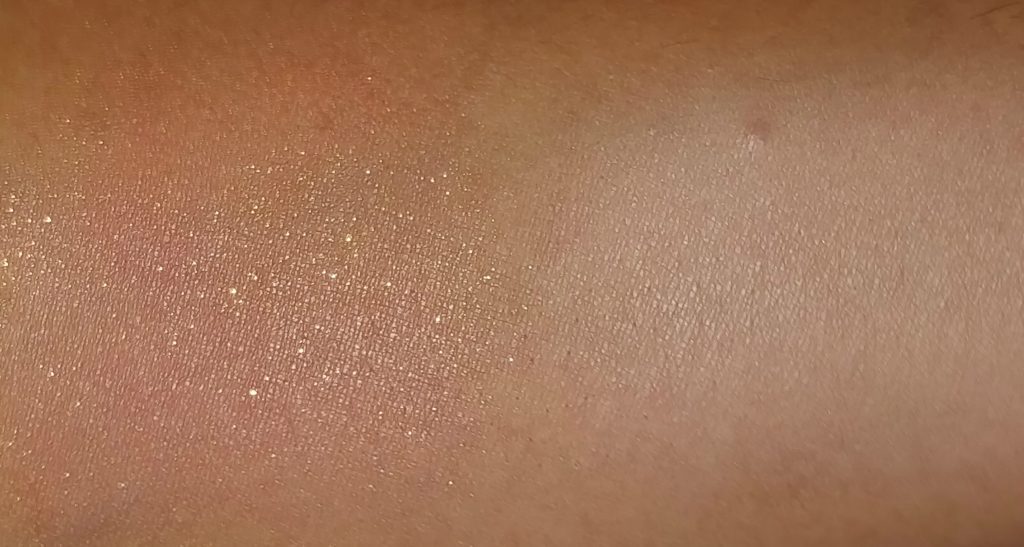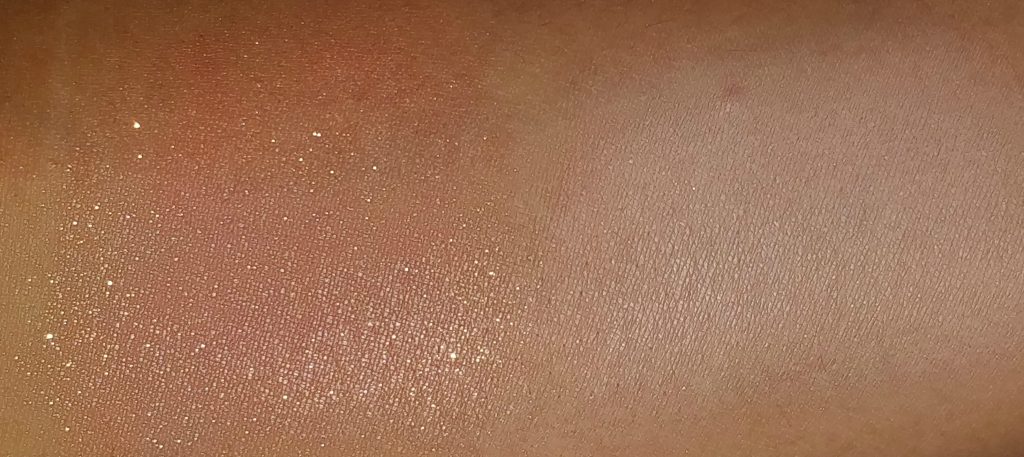 As I said earlier, the colors can be applied on its own for a metallic finish or can be used as a pop of highlight along with other shades. I like the warmer matte brown too that is perfect on all skintones.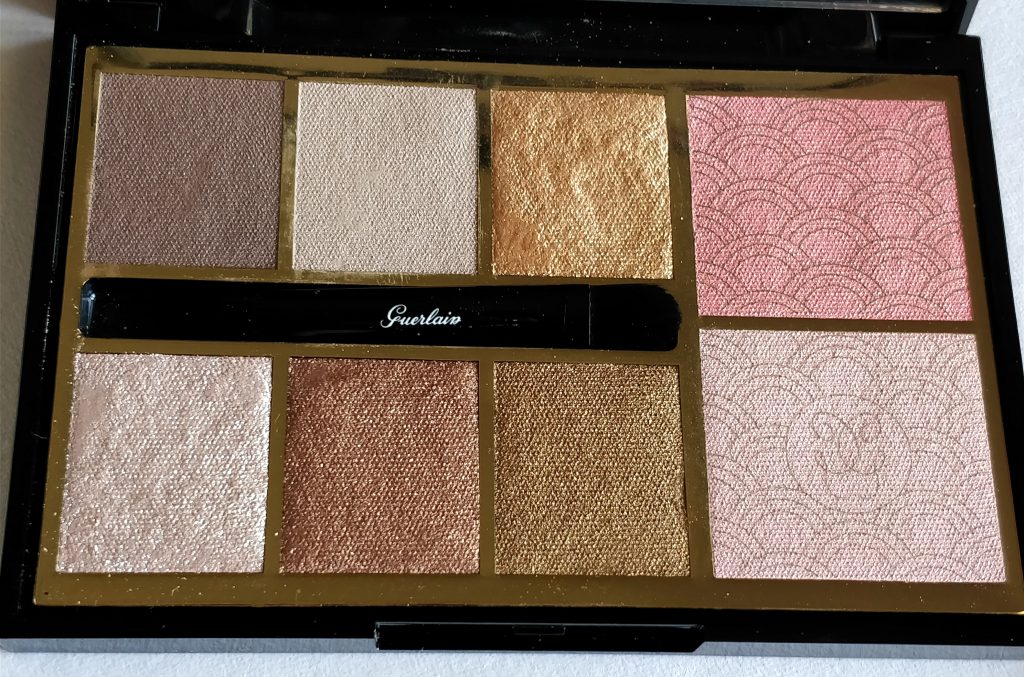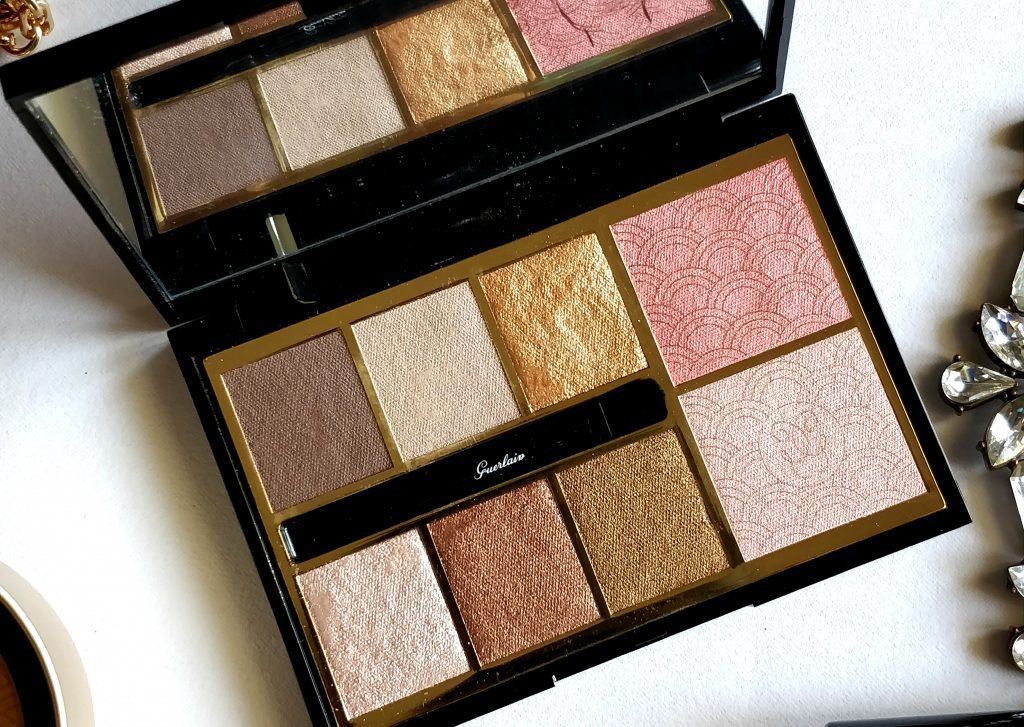 Overall, this is a super cute packaged compact palette. It's a  pretty multi-use palette for face, eyes and lips. Love the intense metallic colors. The shades can be applied wet or dry depending on the kind of look you want to flaunt. Love the shades that suits warmer complexions really well. Blushes look nice too. Once the overlays from blushes are brushed off – the color looks fabulous. Applies beautifully and they lasts without any fading. Perfect palette to play with colours and reflects to sublimate your party looks!
** Product sent to me by Guerlain for my unbiased consideration