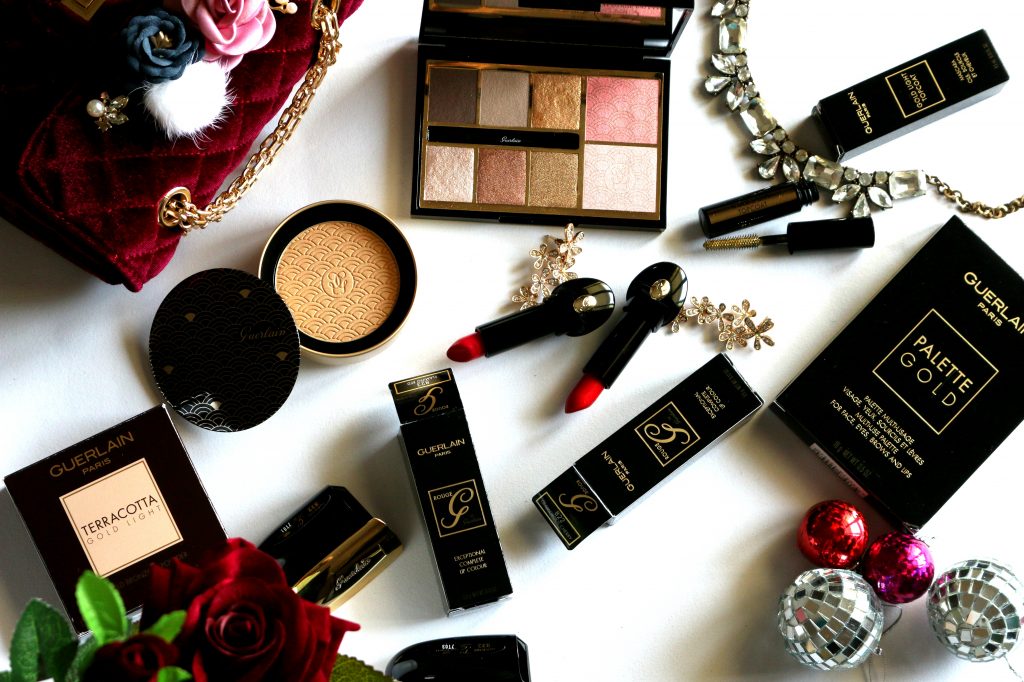 Guerlain Holiday 2017 is one of the most dreamiest collection ever! With the luxurious Gold and Black packaging, the products look classy. I received few products from this collections as gifts and I thought to included this post as a round of Holiday 2017 Guerlain Makeup Collection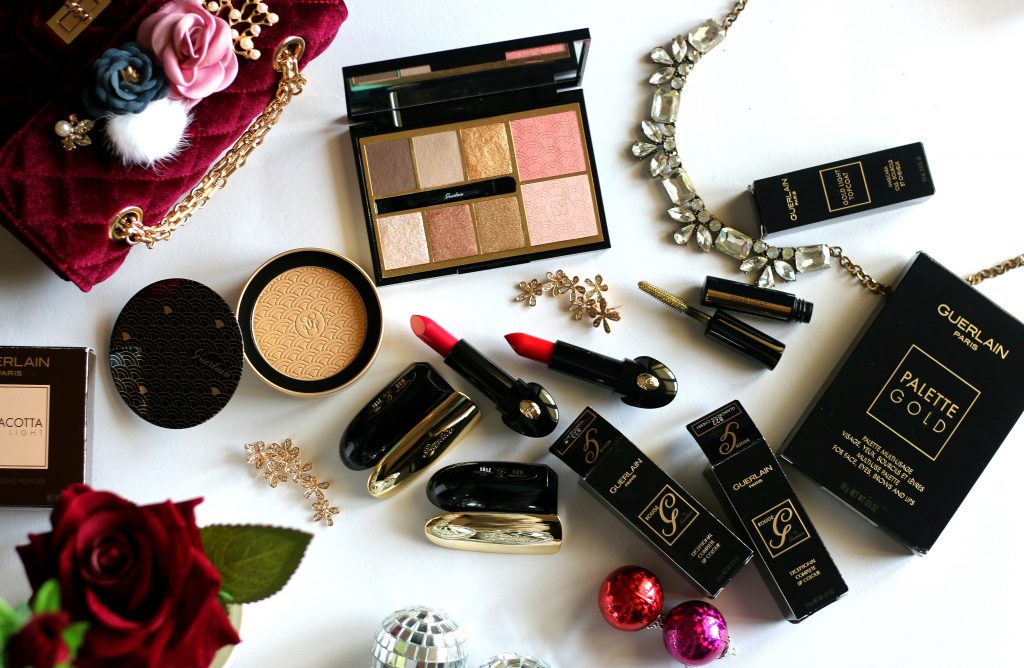 Products – Guerlain Holiday 2017 Collection
GOLD LIGHT TOPCOAT, $26.00 (LIMITED EDITION)
TERRACOTTA GOLD LIGHT, $60.00 (LIMITED EDITION)
METEORITES GOLD LIGHTS, $65.00 (LIMITED EDITION)
GUERLAIN GOLD PALETTE FROM HOLIDAY 2017 COLLECTION – $80.00 (LIMITED EDITION)
ROUGE G DE GUERLAIN LIPCOLOR, $55.00 (LIMITED EDITION)
Out of the products above I got everything except the meteorites. I m featuring all of them here.
GUERLAIN GOLD PALETTE FROM HOLIDAY 2017 COLLECTION – $80.00 (LIMITED EDITION)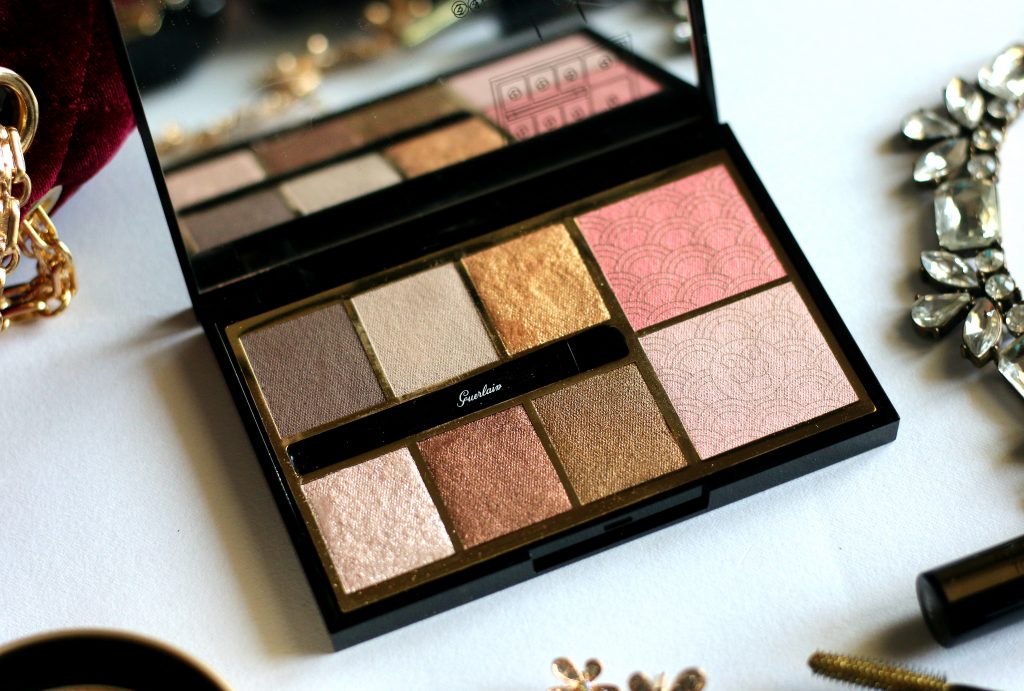 Guerlain Gold Palette from Holiday 2017 collection – $80.00 for 0.50 oz. is a new, limited edition multi use – eye and cheek palette that contains 6 eyeshadows and 2 blushes. Brand says, the eyeshadows can be used dry for a natural coverage or wet for a lustrous or more intense coverage. The brand also say that gold shadow from the palette can be applied alone or as a topcoat.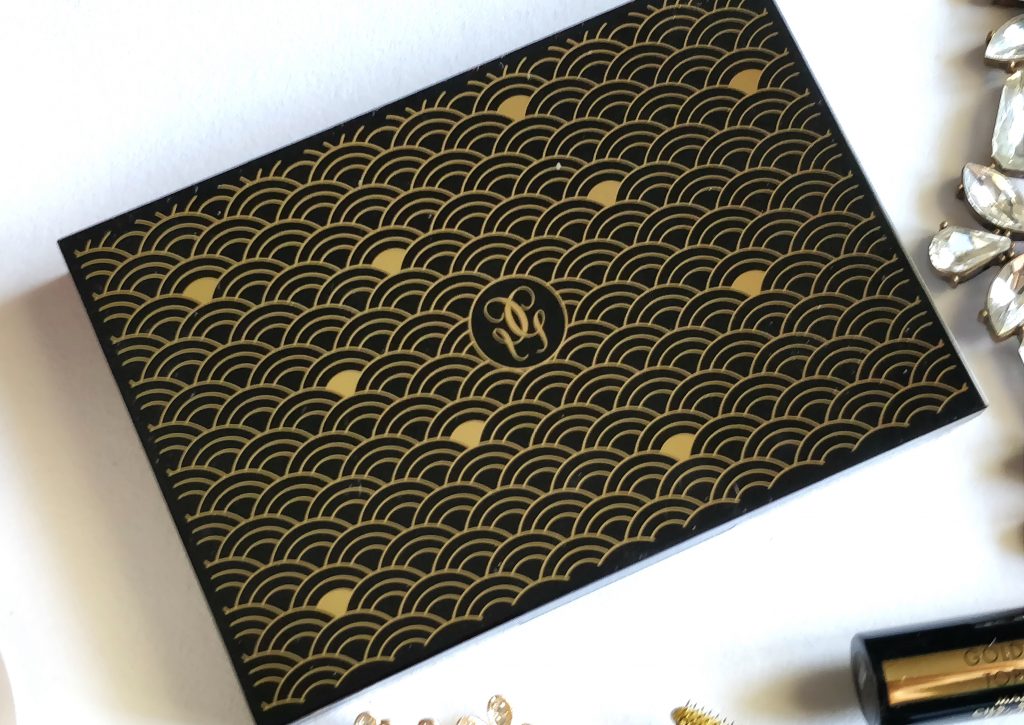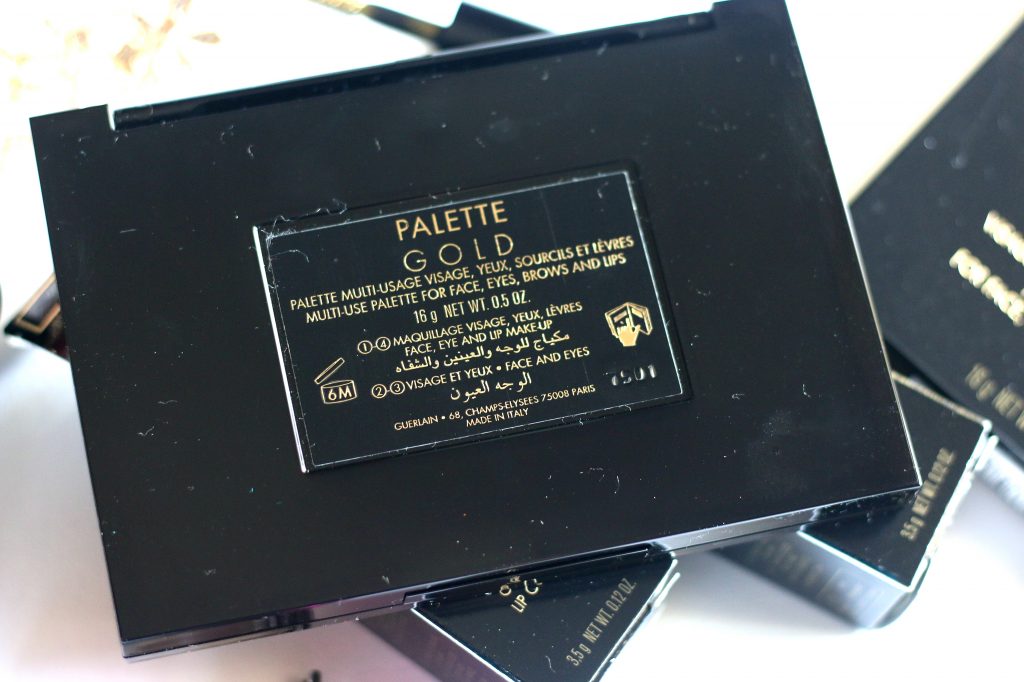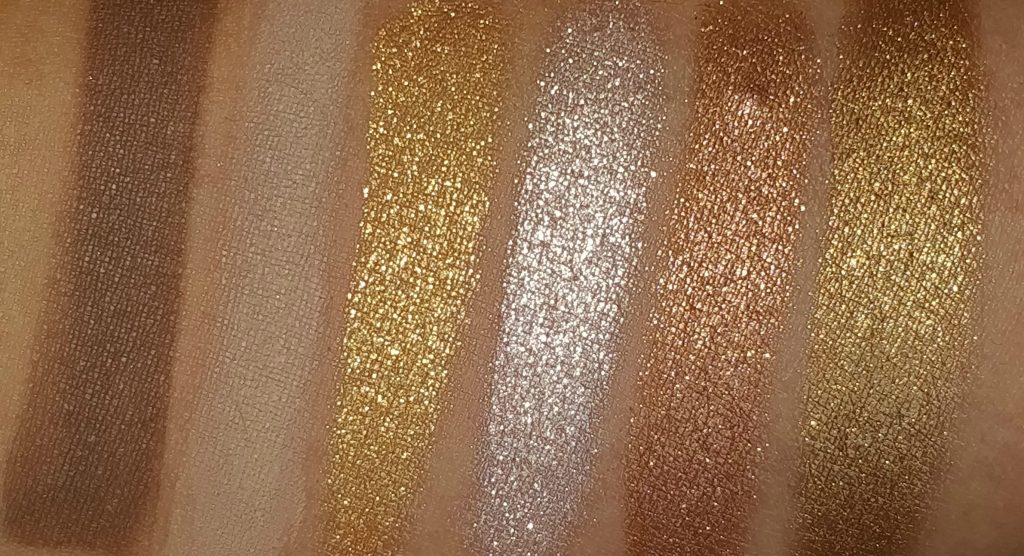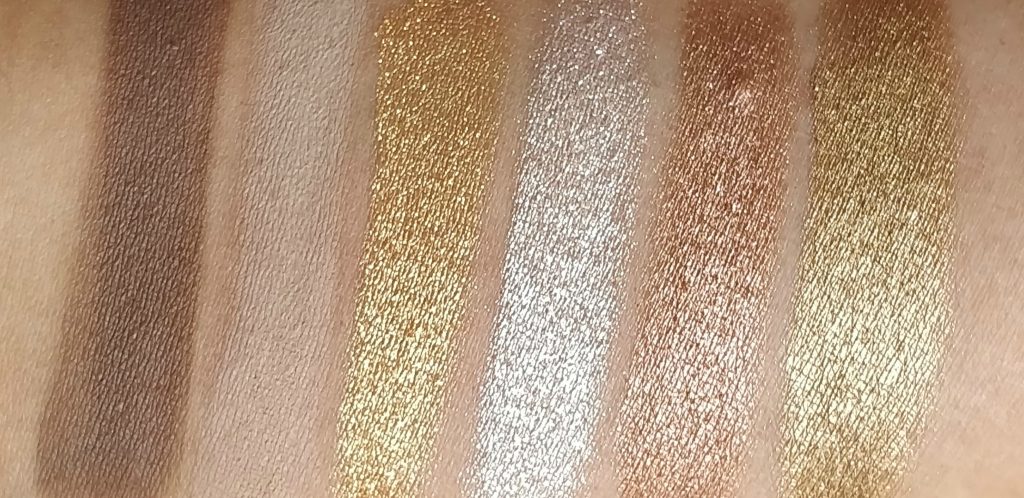 Overall, this is a super cute packaged compact palette. It's a  pretty multi-use palette for face, eyes and lips. Love the intense metallic colors. The shades can be applied wet or dry depending on the kind of look you want to flaunt. Love the shades that suits warmer complexions really well. Blushes look nice too. Once the overlays from blushes are brushed off – the color looks fabulous. Applies beautifully and they lasts without any fading. Perfect palette to play with colours and reflects to sublimate your party looks!
GOLD LIGHT TOPCOAT, $26.00 (LIMITED EDITION)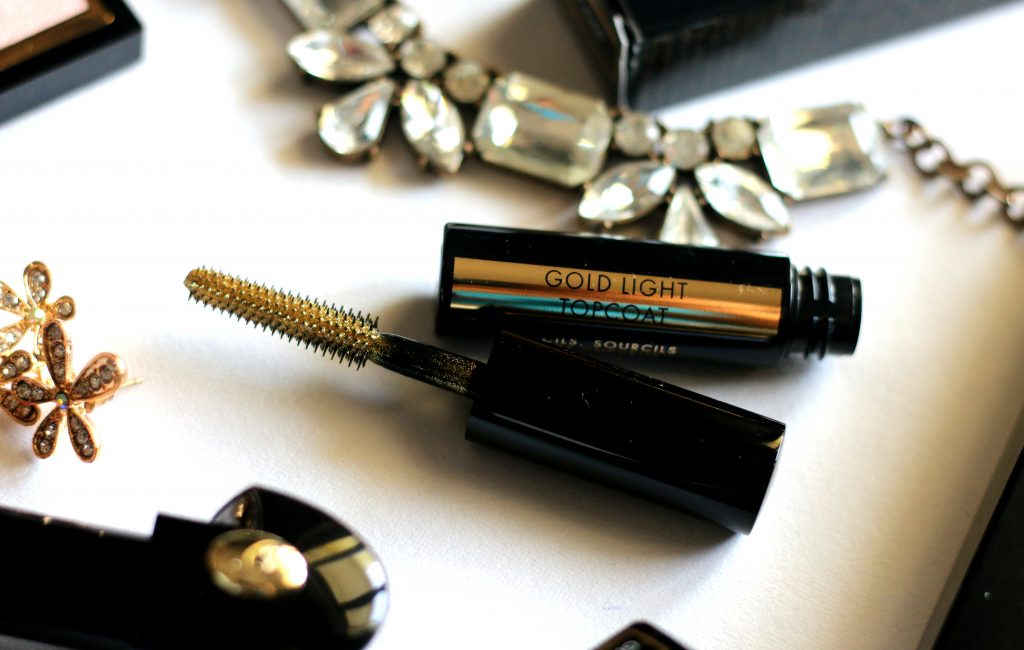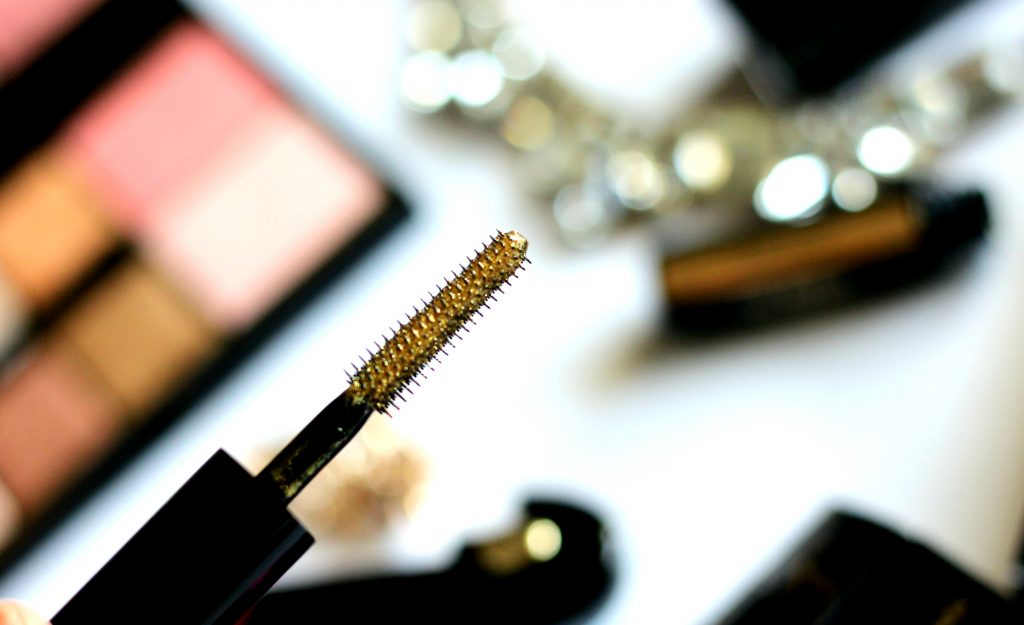 Overall, It's a nice product. beautiful design in the same black and gold theme for Holidays. Like how versatile the product is. For artistic looks or to add glam to your lashes ; It's perfect. No flaky, falling down glittery gold particles. The actual gold dust is very fine and it applies with minimal number of swipes. My most favorite method is to highlight my bangs or emphasis on the middle lashes for bigger-looking eyes.
TERRACOTTA GOLD LIGHT, $60.00 (LIMITED EDITION)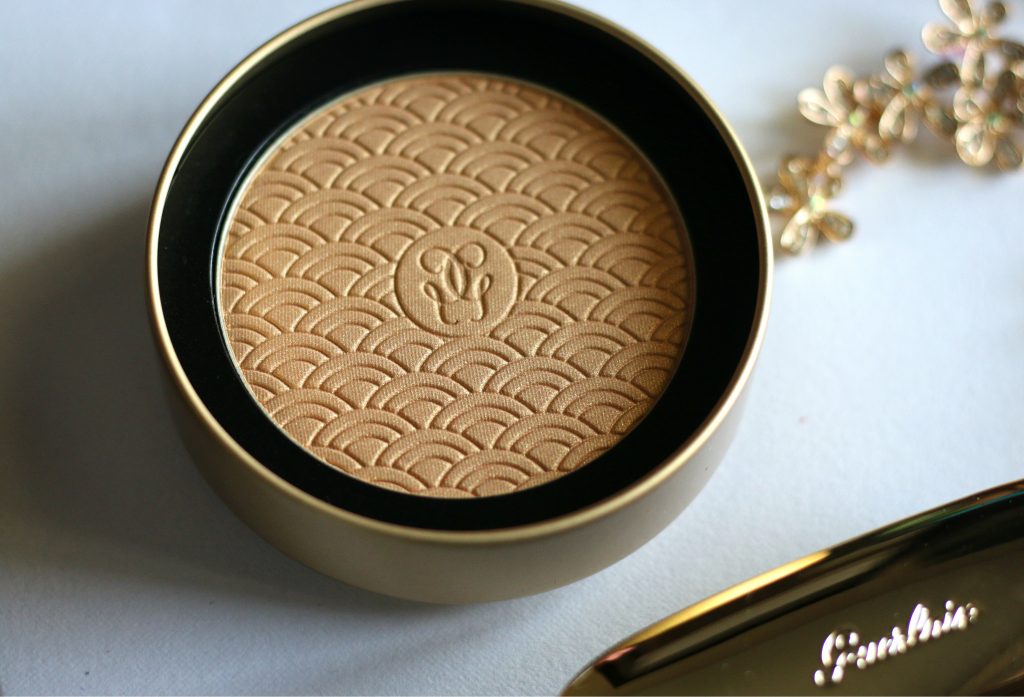 GuerlainTerracotta Gold Light bronzing powder is a warm golden with a pearl finish. This is a limited edition packaging. Guerlain's Holiday 2017 collection looks very luxe, especially in the black and gold, very classy and luxurious.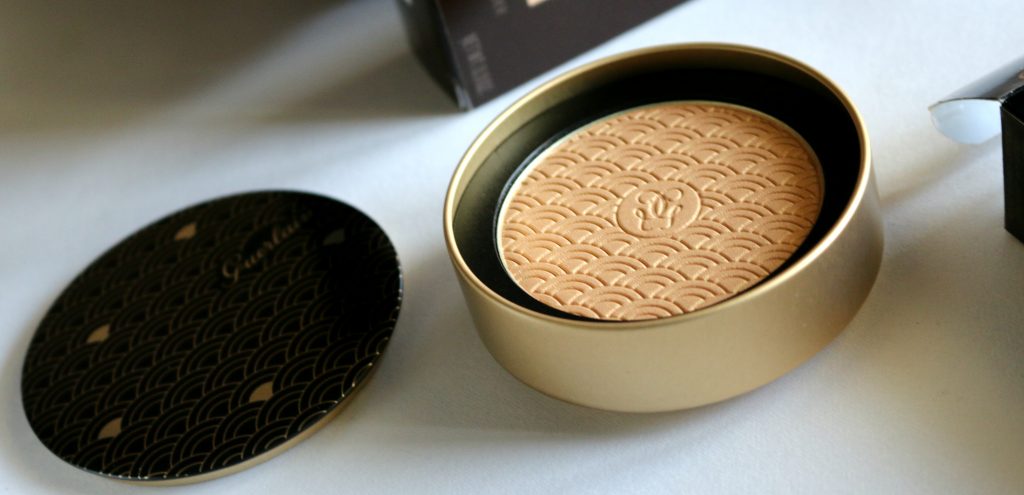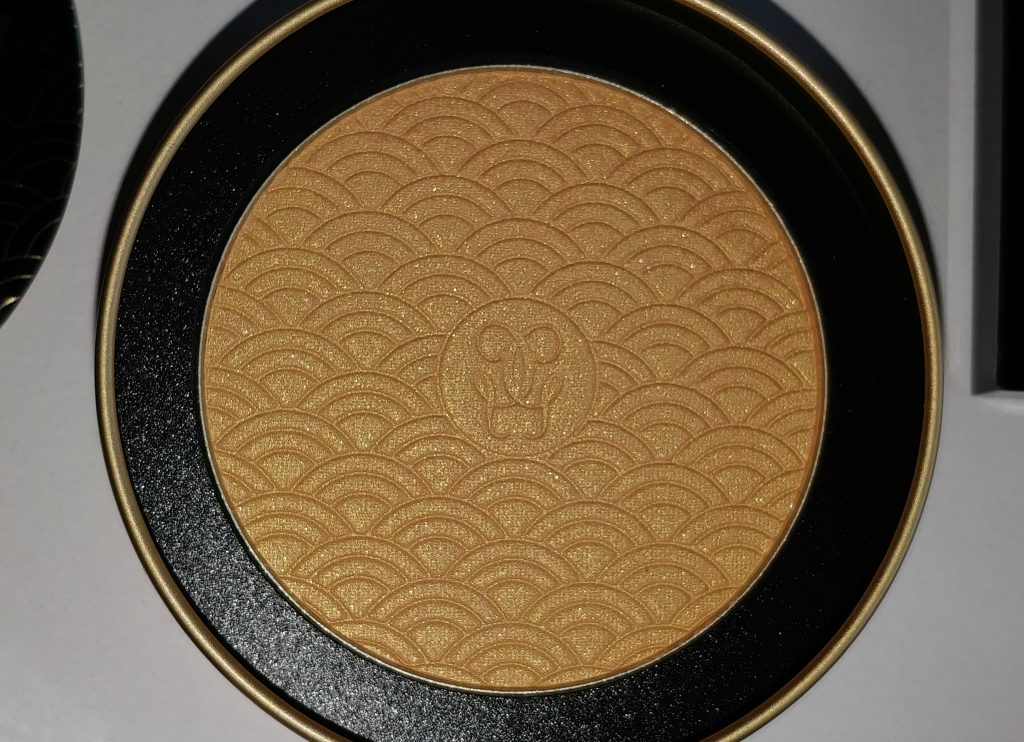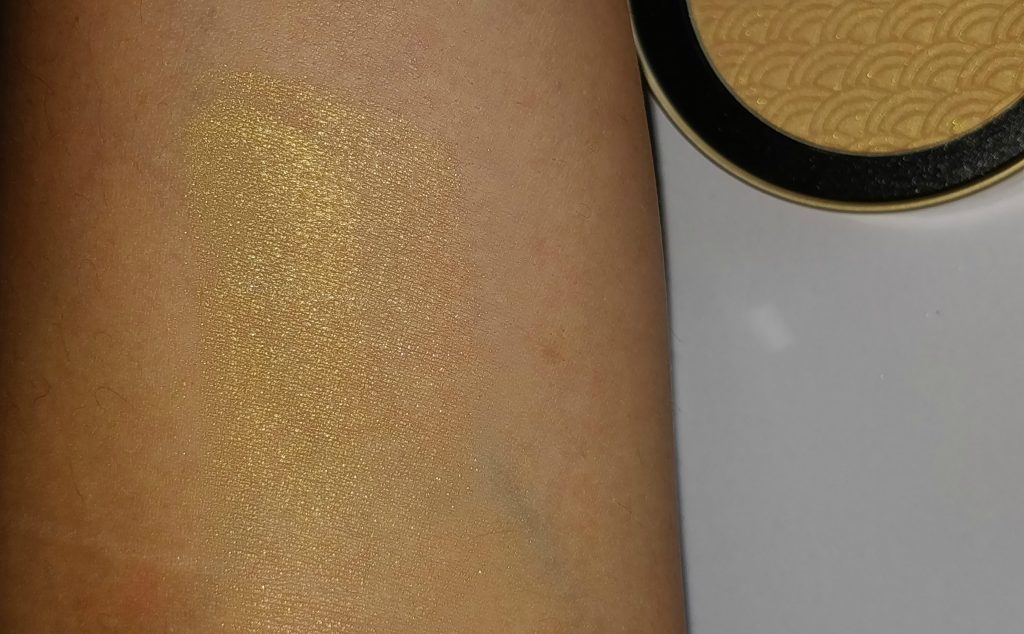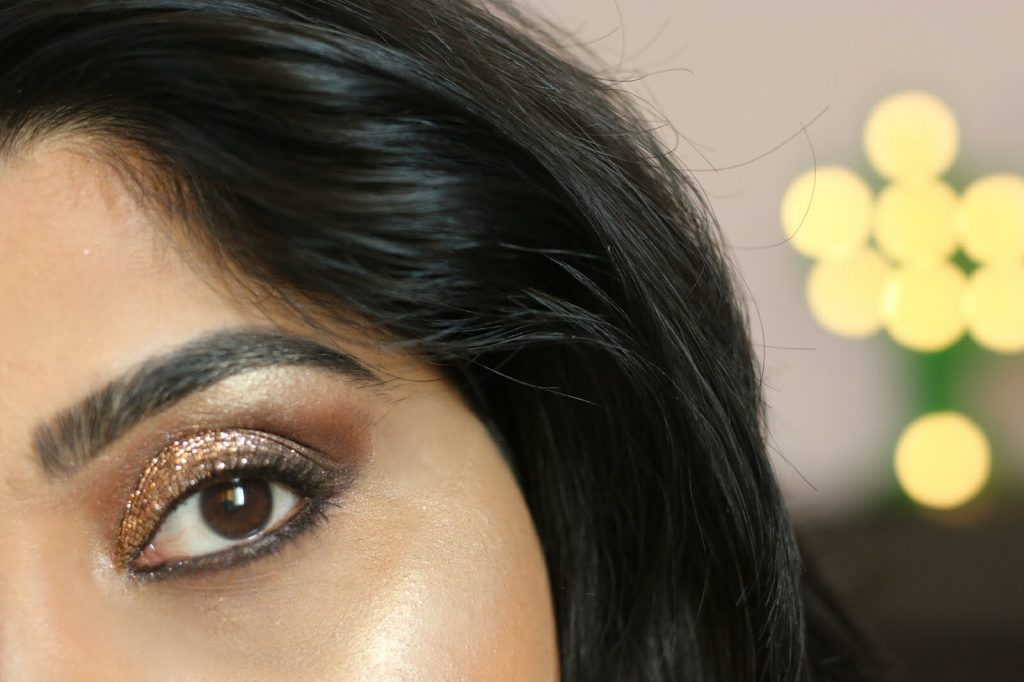 Overall, Guerlain Terracotta Gold Light powder is perfect if you are more about a faint golden sheen. On the other hand, If you are more inclined towards heavy metallic sheen highlighters – this is not for you. I love the luxury packaging and the shade which is universally flattering. It's not a bronzer – It's a golden sheen highlighter. Beautiful as always! Applies evenly. Doesn't make pores look enlarged or anything. Something you would't want to miss if you are into a soft golden highlighter without any chunky pearls or glitter. Light Fragrance.
ROUGE G DE GUERLAIN LIPCOLOR, $55.00 EACH (LIMITED EDITION)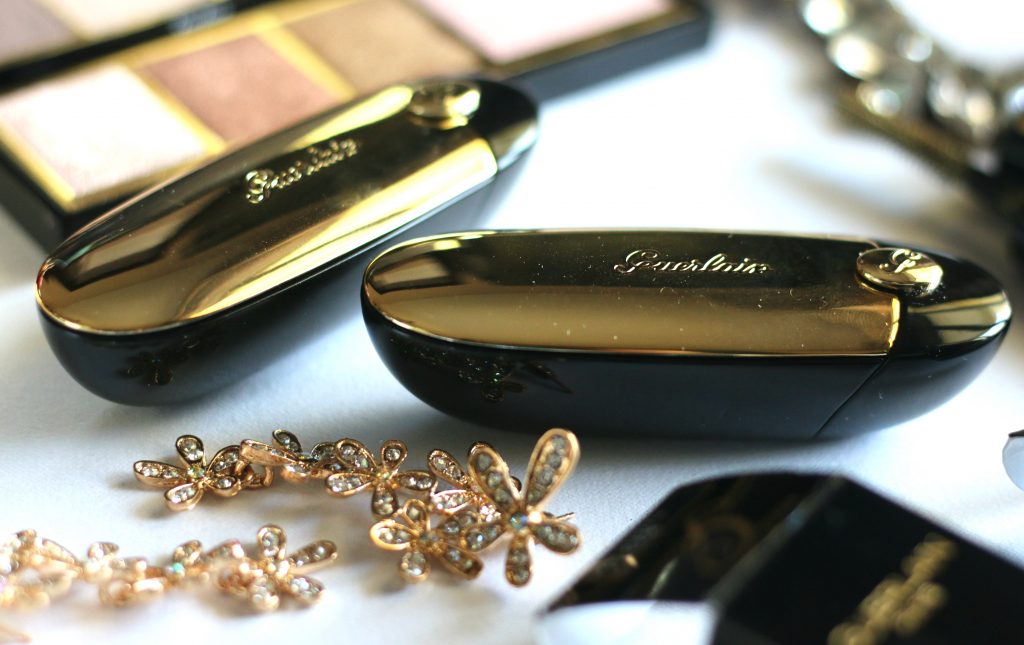 The lipstick is reinvented as an exceptional jewel with Rouge G, a subtle balance of intense colour and the comforting pleasure of a creamy lip balm. Totally in love with their beautiful packaging! The gold detailing adds to the beauty of the package. The beautiful lid of the lipstick opens to reveal a nice mirror. I love the unique packaging – mirror automatically appears when the compact is opened. The lipstick has a purely elegant, contemporary design and closes magnetically. Lipstick is heavy because of the detailing. Yet it feels luxurious!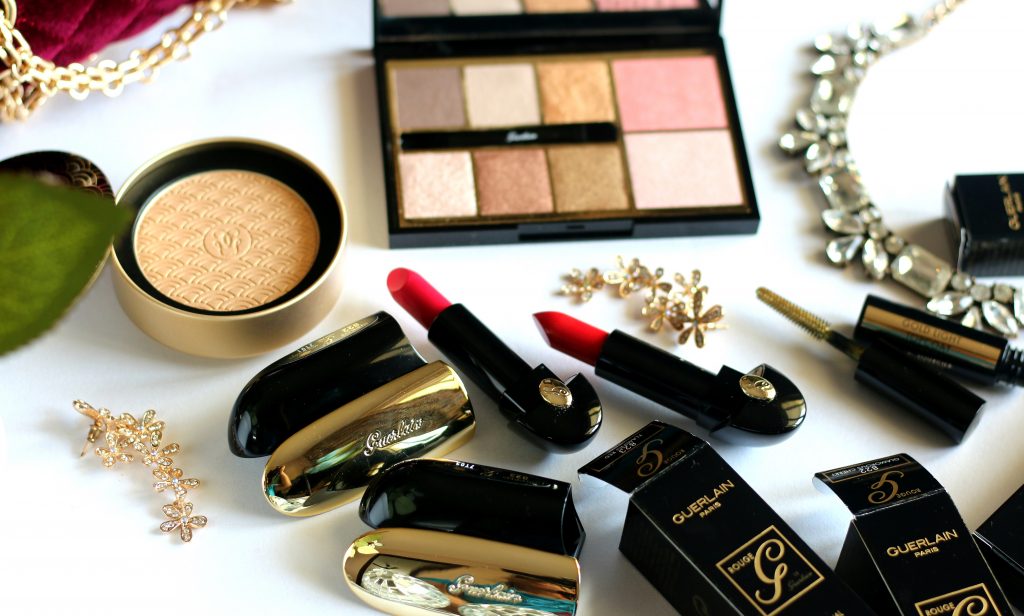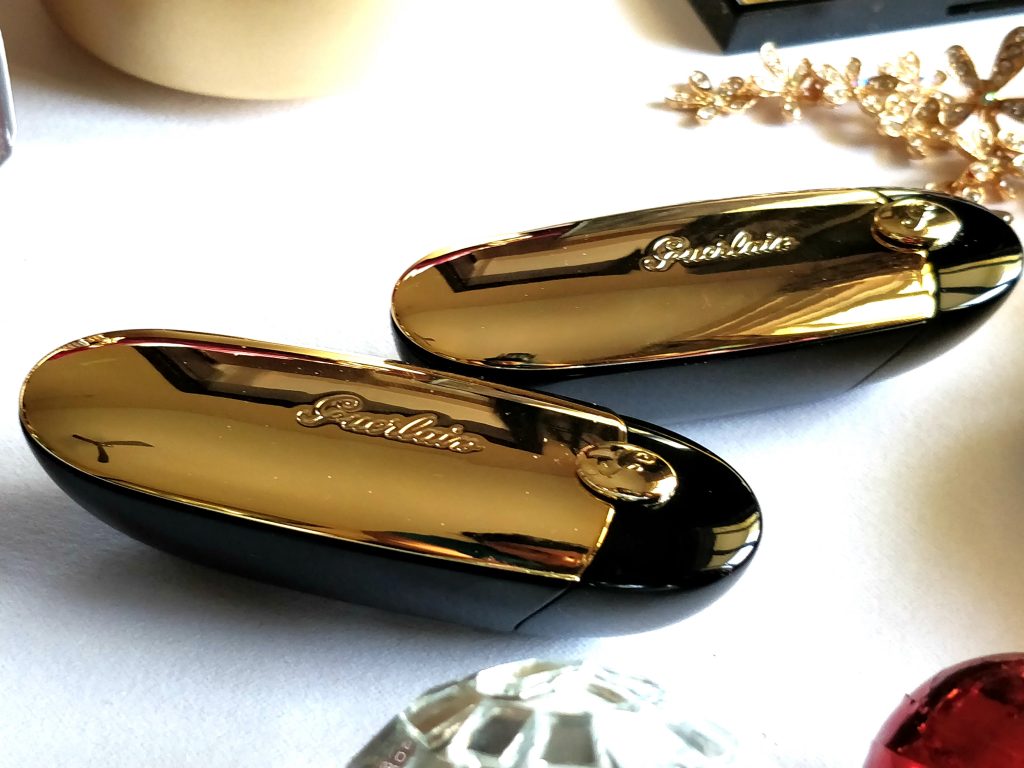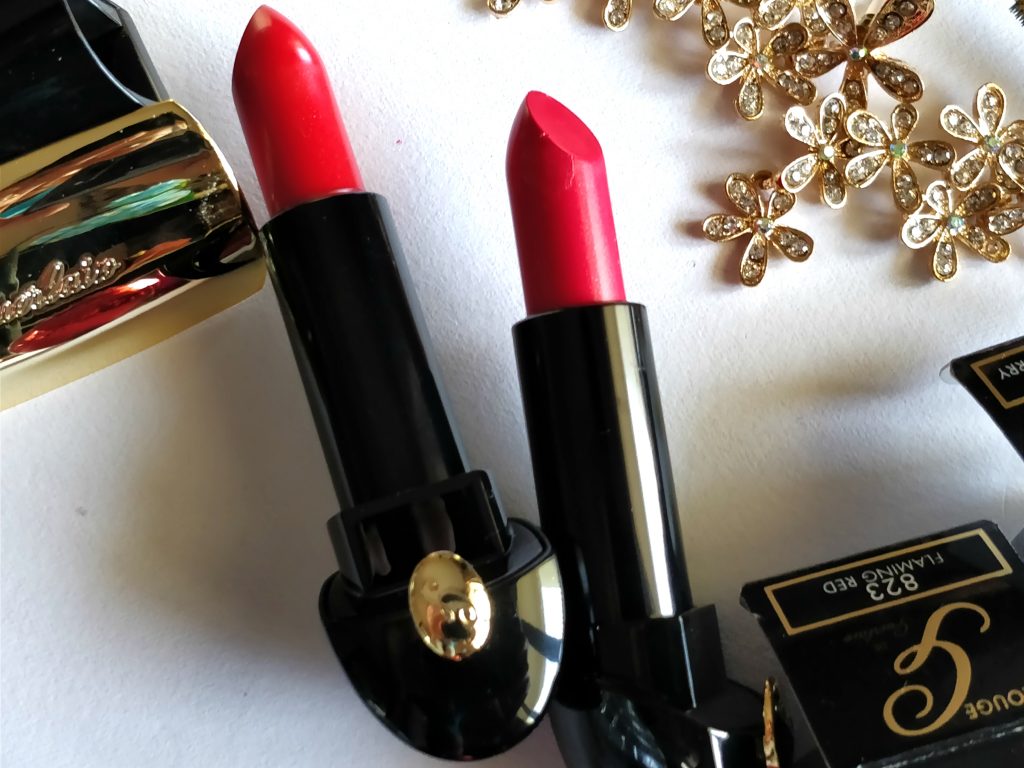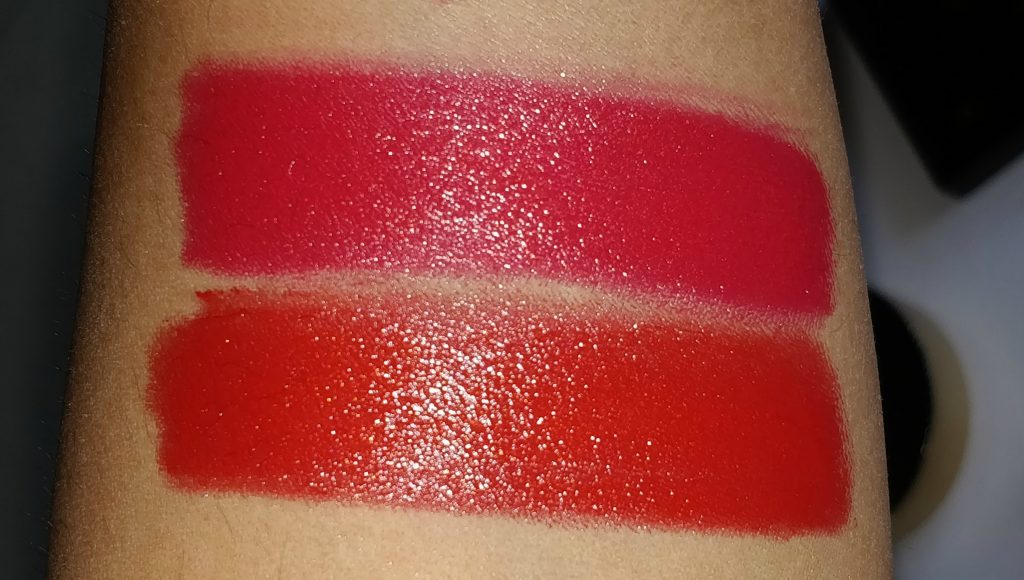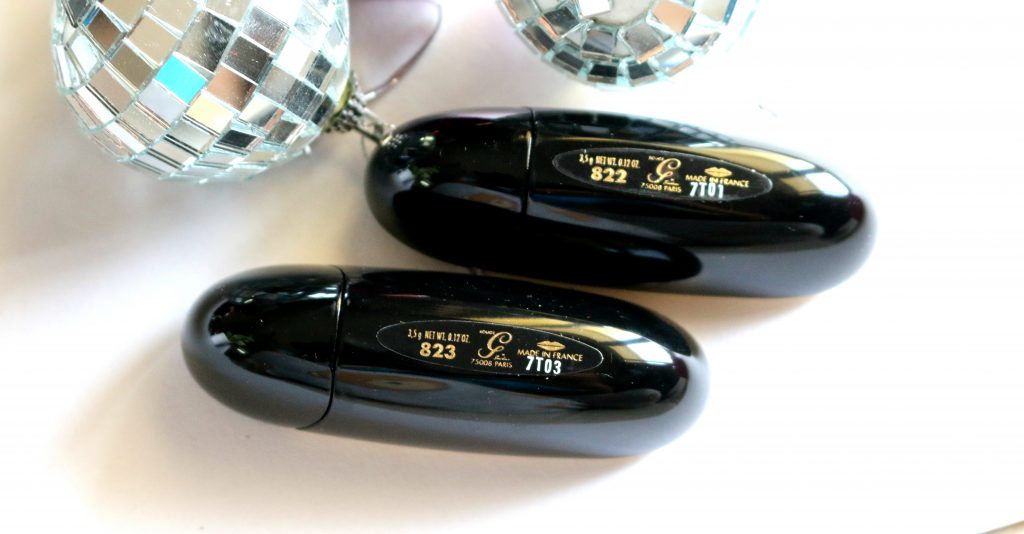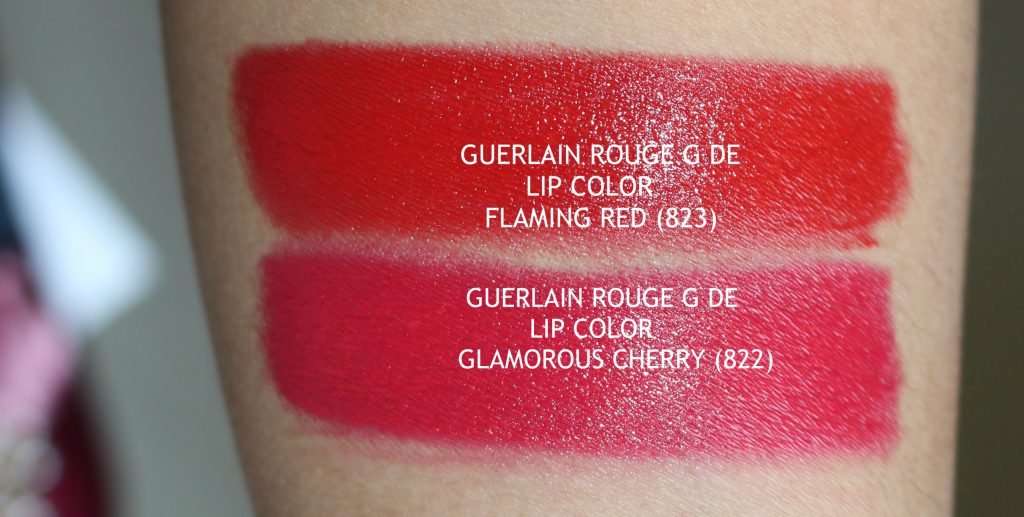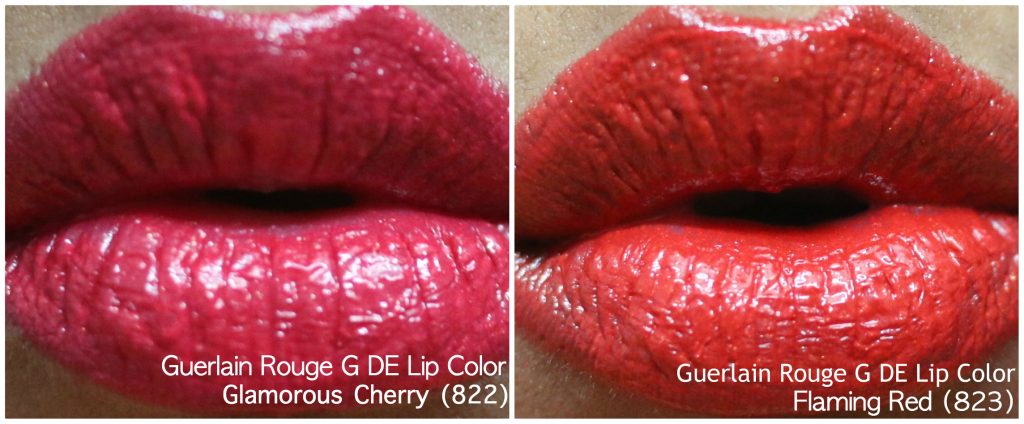 Overall, I absolutely adore the lipsticks. They have good color pay-off and they glide onto lips wonderfully hydrating your lips. The color stays without feathering or bleeding or clinching on to lines of your lips. Stays beautifully. Survive meals and finally fades off to give a beautiful stain on lips.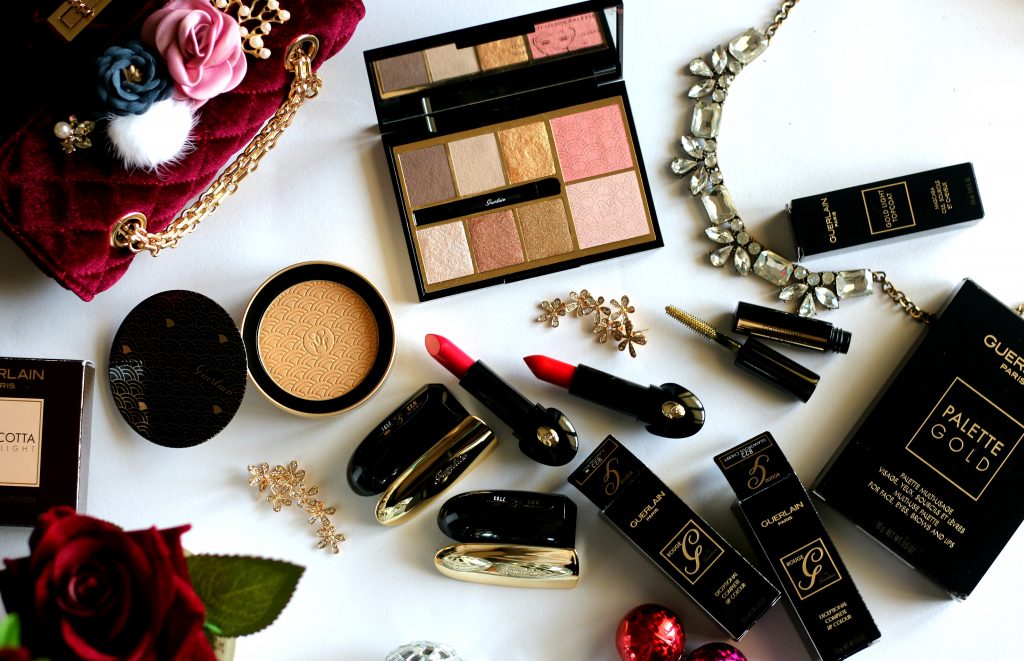 I totally love this gorgeous collection! The exceptional packaging, The lovely formula – It's every bit luxurious. You may check the individual product reviews as well to know more of them.
GOLD LIGHT TOPCOAT, $26.00 (LIMITED EDITION)
TERRACOTTA GOLD LIGHT, $60.00 (LIMITED EDITION)
GUERLAIN GOLD PALETTE FROM HOLIDAY 2017 COLLECTION – $80.00 (LIMITED EDITION)
ROUGE G DE GUERLAIN LIPCOLOR, $55.00 (LIMITED EDITION)
** All Products are kindly sent to my by Guerlain for unbiased reviews