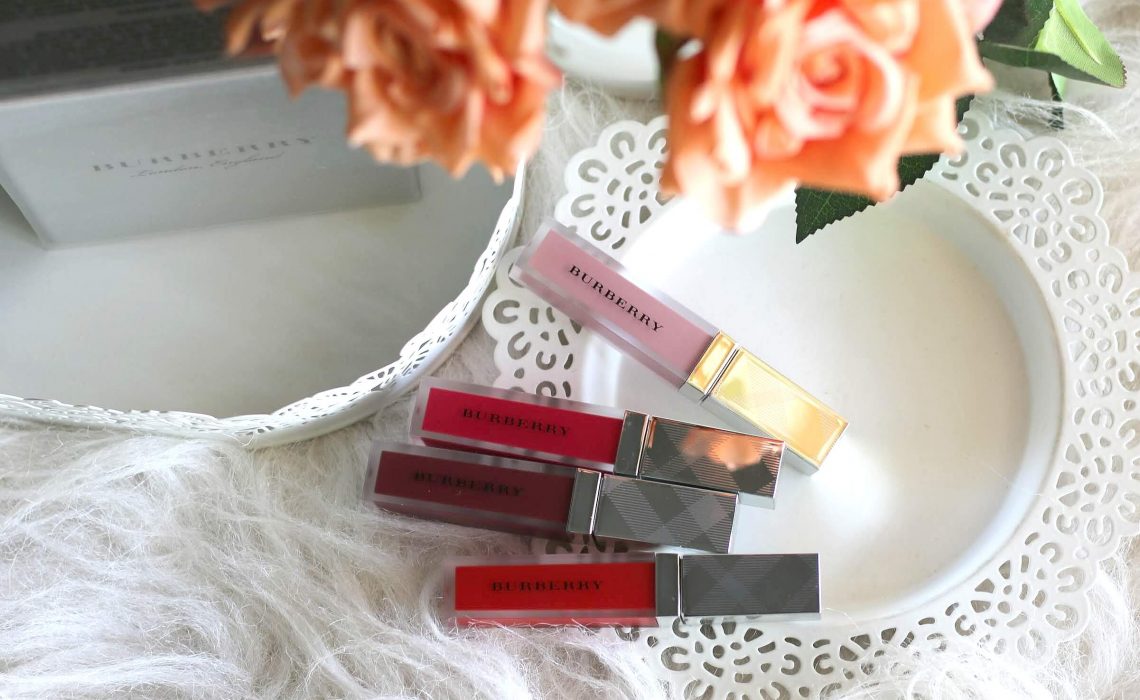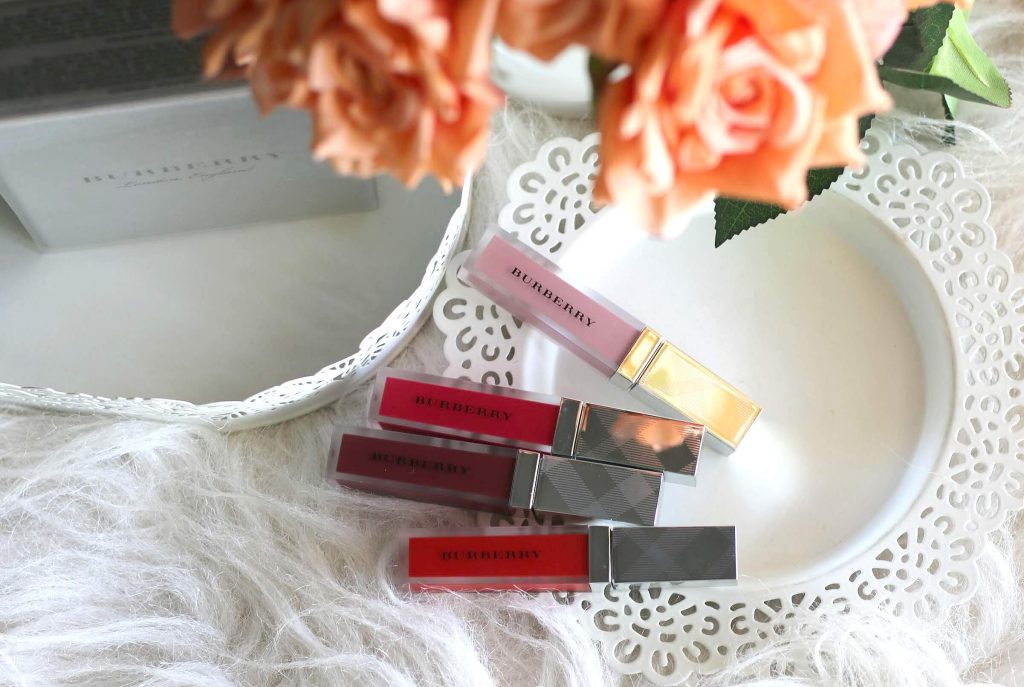 Out of the Christmas and Holiday gift sets I received, This cute little liquid lipstick set from Burberry is my all time favorite. I love Burberry makeup, especially their base makeup products. The blushes are awesome too with its incredible texture, Love their foundation too. In this post, I am swatching four shades of Burberry Liquid Lip Velvets.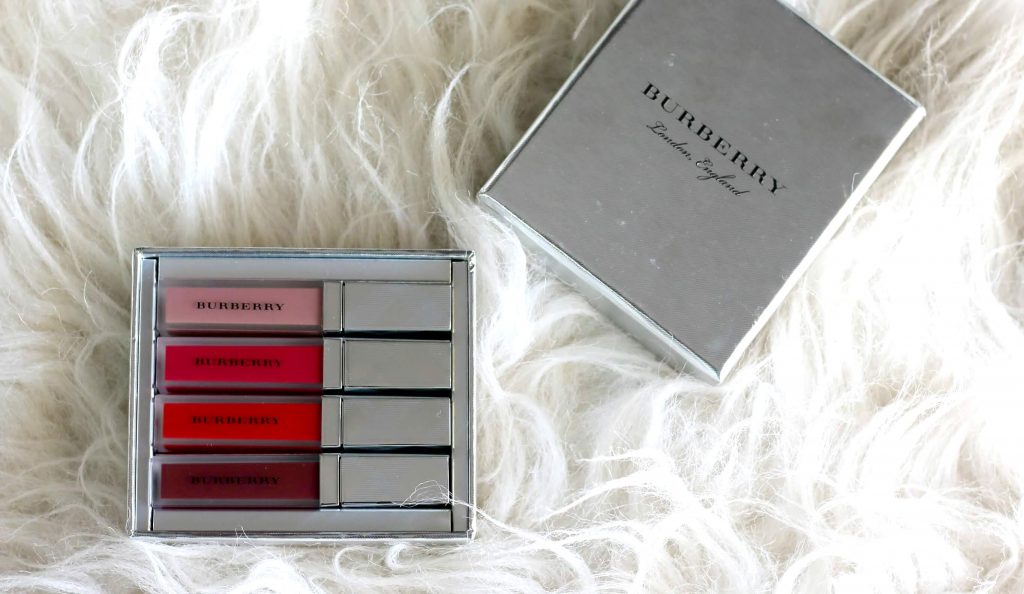 Packaging
I love the packaging of these cute miniature lipsticks. Square shaped acrylic gloss tubes. Full-sized Liquid Lip Velvet contains 6ml/0.2fl oz of product and retails for $34.00. The set contains 4 x 4ml/0.13oz of product. This set is for $45.00 which is a great value for money.
The flat side of the applicator is perfect to fill in the color to the fuller areas of lips, and the tip of the applicator for the edges and Cupid's bow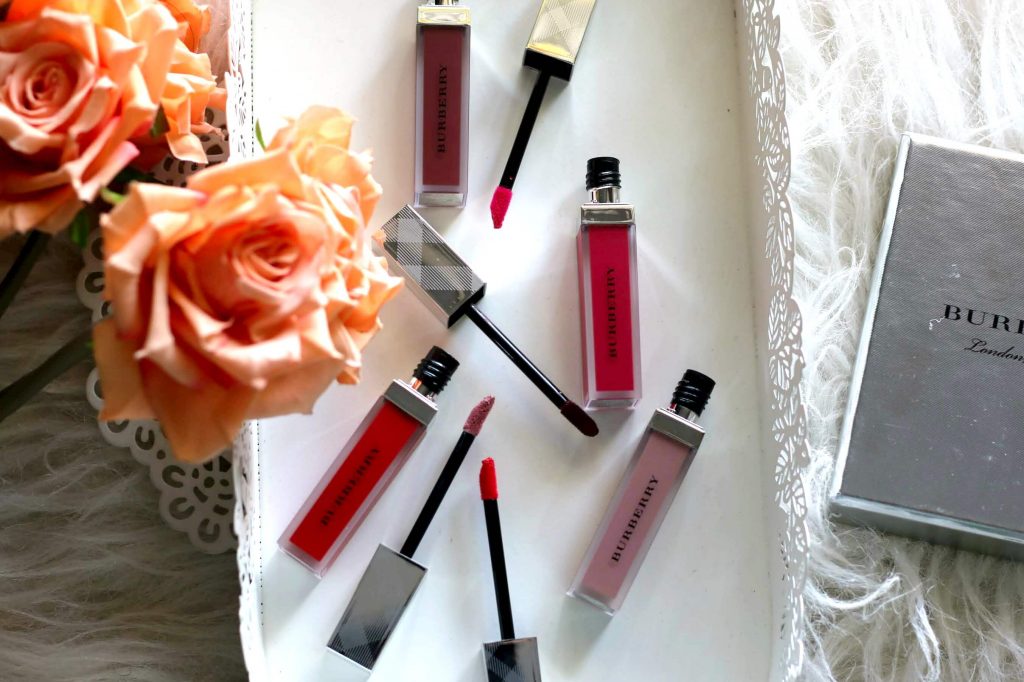 Shades, Formula & Pigmentation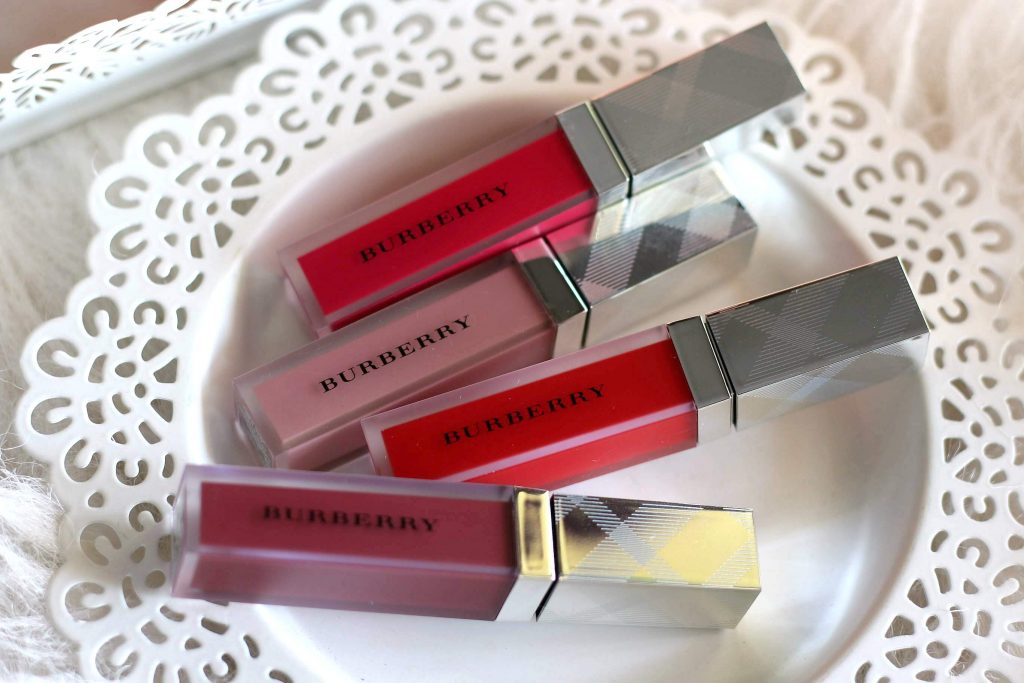 4x Mini Liquid Lip Velvet / 4ml/0.13oz each
Shades that you get are : (No.09 Fawn Rose, No.33 Magenta, No.37 Regiment Red, No.53 Oxblood)
I love the colors and all of these have a matte cream color with a comforting whipped texture. The formula, which combines rich pigment provides a smooth application every time and the whipped, creamy texture is perfect and gives that bold, velvety finish.
More Pictures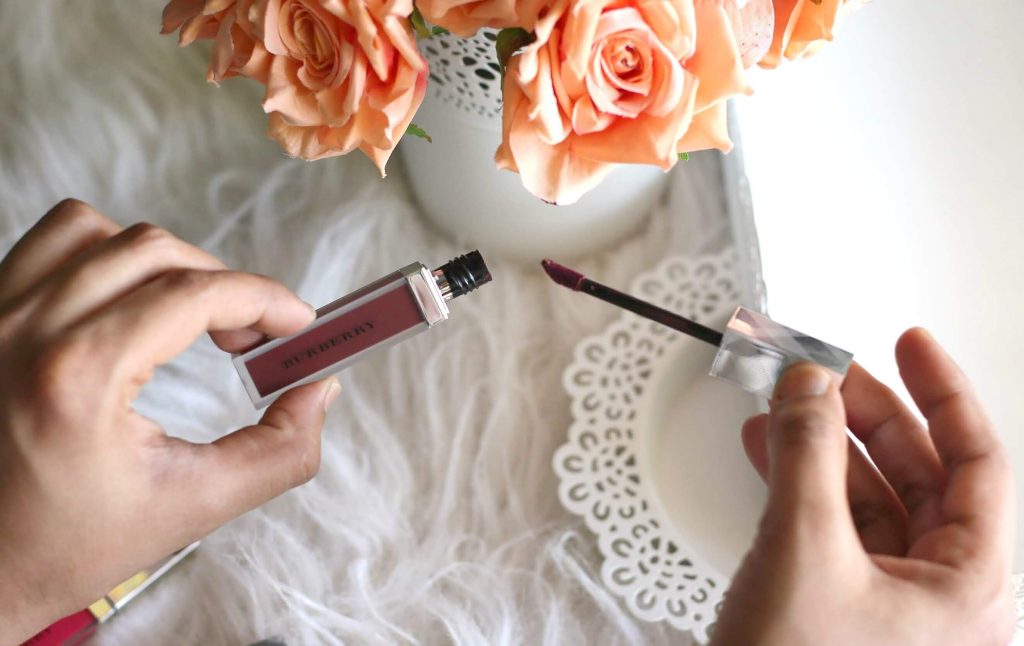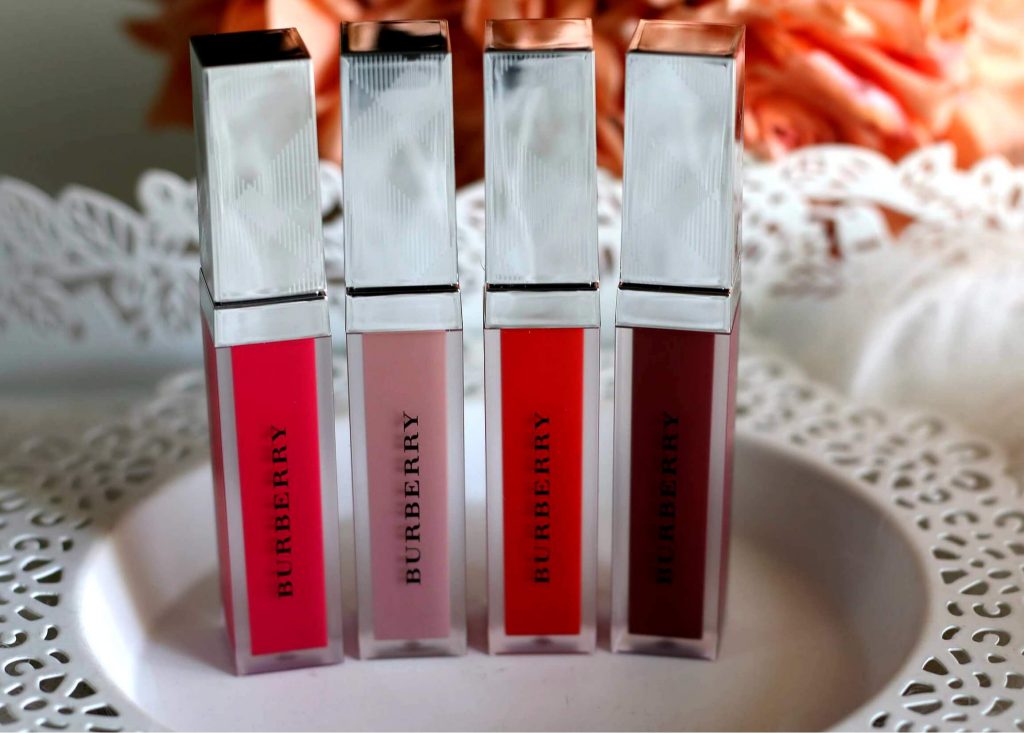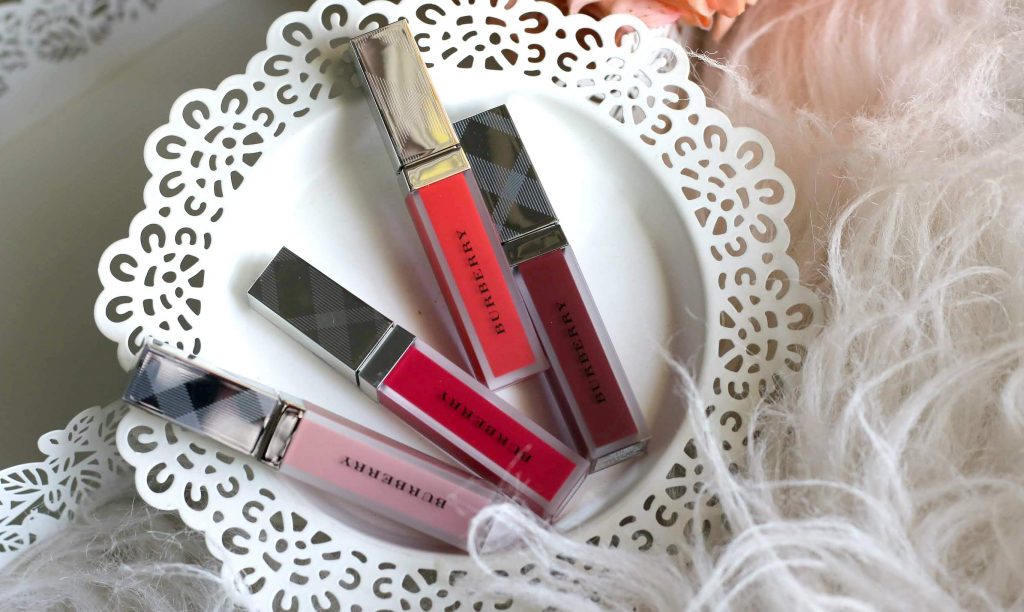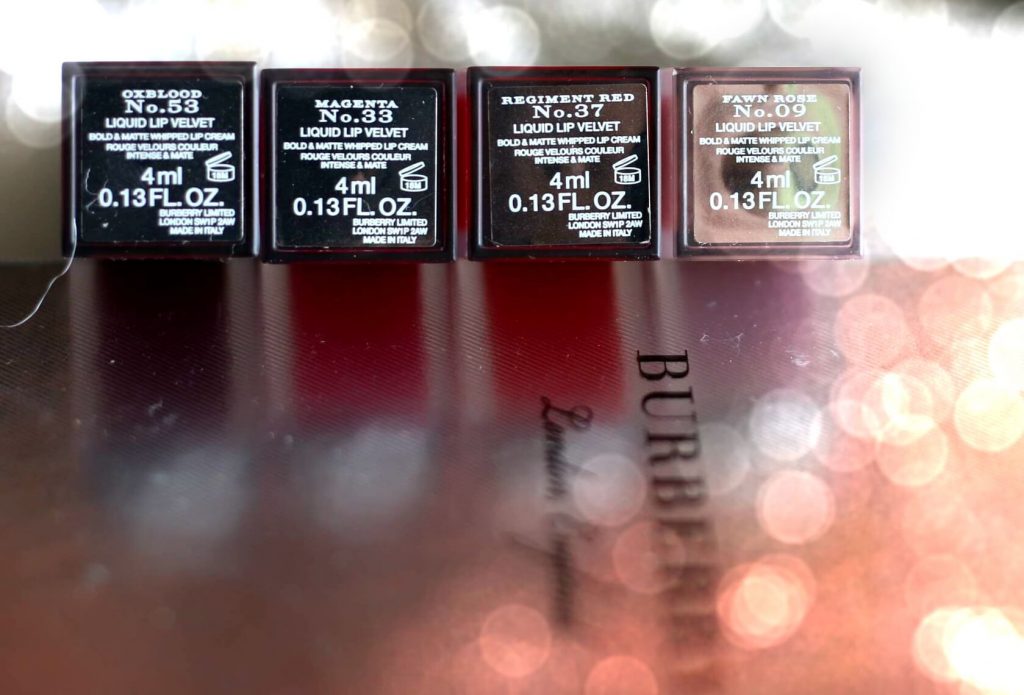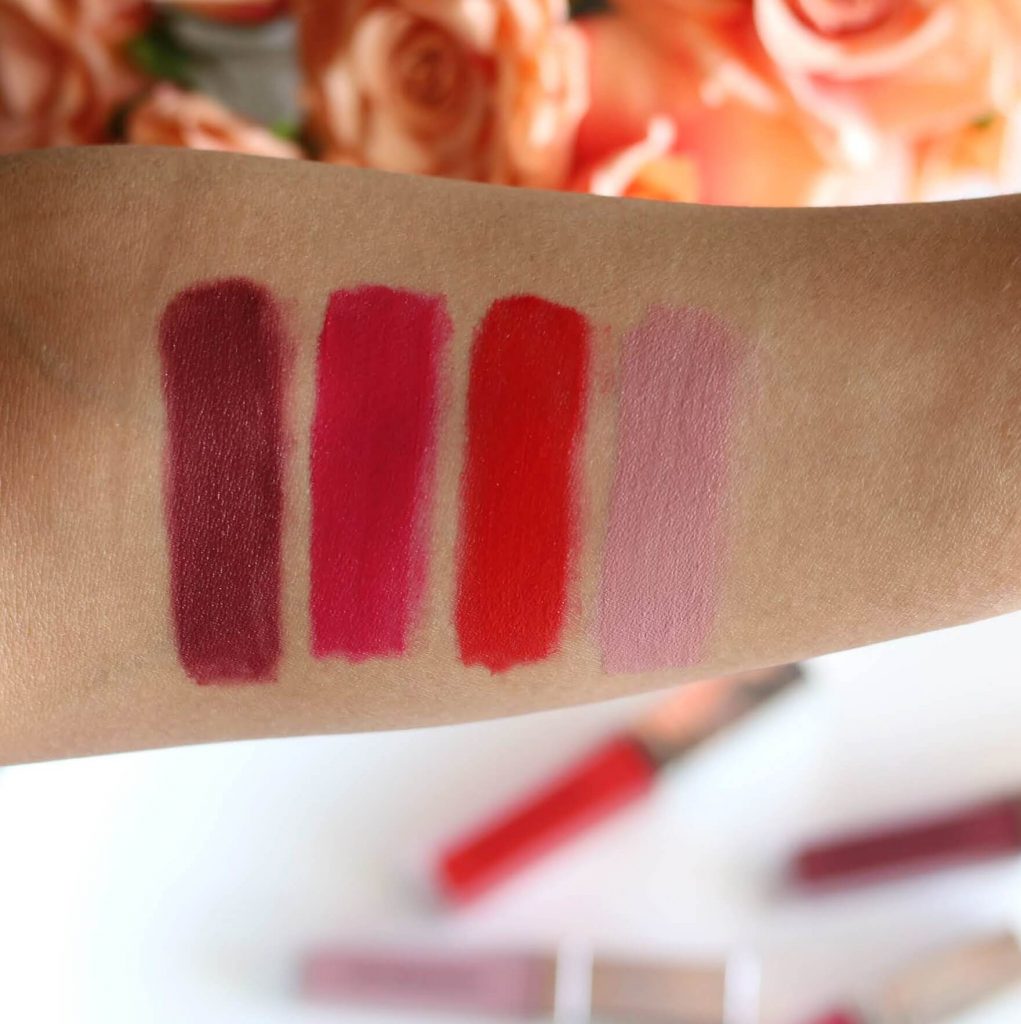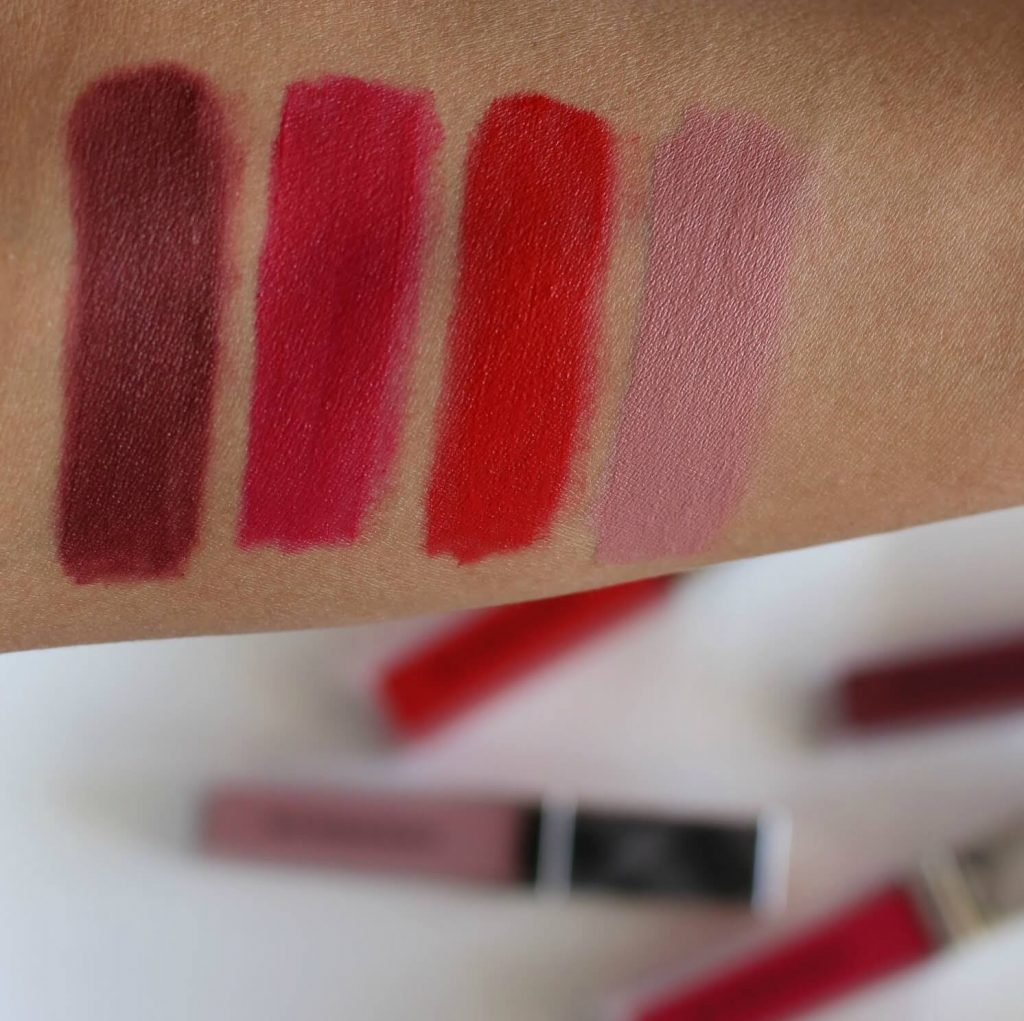 Oxblood is a lovely plum shade with a velvety finish. good pigmentation. Not as much as Regiment Red though. I would say texture is somewhere between velvety and creamy mousse. Applied evenly and smoothly across the lips. Formula felt comfortable on lips and I wore this shade for more than 8 hours. With the lip liner underneath, color lasted much longer. My favorite shade from this range.
Magenta is a dark fuchsia with warm undertones and a satin finish. Consistency felt lightweight and smooth, and it spread easily across the lips with the velvety mousse-like texture.
Regiment Red is a dark red with warm undertones and a satin formula. It's highly pigmented and has a velvety texture which feels very light weight on lips. Formula was comfortable to wear and it lasted longer than other shades. It left a stain on my lips while it started to fade after about 8 hours or so.
Fawn Rose is a muted pink with warm undertones and a satin finish. It has a mousse-like velvety consistency and is easy to spread across the lips. I wore it for about 6 hours after which it started to fade.
Burberry Liquid Lip Velvet formula is claimed to have "rich pigment, smooth application" and a "velvet finish that lasts up to eight hours" that is "non-drying." I felt, the formula is perfect for anyone who like their liquid lipsticks to be not overly drying. Want a lighter formula that wears like a lipstick with a slightly mousse-y texture that doesn't dry like other liquid lipsticks. I've found the formula to last fairly longer than its counterparts which I think is perfect for the price and the range. Love the formula which is unscented. Having said that these Liquid Lip Velvet formulas aren't transfer proof as some of the mainstream liquid lipsticks, these are comfortable and delivers a beautiful finish. The shades compliment every skin tone too. This set is a great value for money and I am sure I will be checking all of their holiday releases- Would definitely check these sets out considering the full size product price is too luxurious for me.