Christmas and Holidays are definitely my favorite time around the year! with every single brands releasing their holiday launches and limited edition gift sets, I wouldn't lie it was quite a difficult task to let go of everything and get myself one of the most gorgeous limited edition makeup in this whole world. If you don't know Lisa Elridge line of makeup, you'd probably be living under a rock.
If you pride yourself on being a makeup junkie, then you are already familiar with Lisa Eldridge is (only one of the best makeup artists in the entire World). Lisa's YouTube channel has been one of my favorites for a while. Lisa Eldridge never does any sponsored videos or paid product placements in her videos which is very rare these days! She have almost 2 millions+ subscribers. She has been a professional makeup artist for a very long time, works with world's best fashion magazines, and celebrities, and she's also the artistic director of makeup for the French beauty brand Lancôme since 2015.
I have been watching Lisa's tutorials for more than seven years now. I'm still awestruck at how luxurious a formula this is- What makes it worthwhile is the moment you realize you are one of the very few super lucky bunnies to order the most-sought-after lipsticks in this whole wide world! ummhmmmm, Yes honey, I'm talking about the True Velvet Lipstick Colours from Lisa Elridge.
Presenting, the much awaited post of the entire month. I gifted myself three gorgeous colors in this range – 'myth', 'decade' & 'jazz'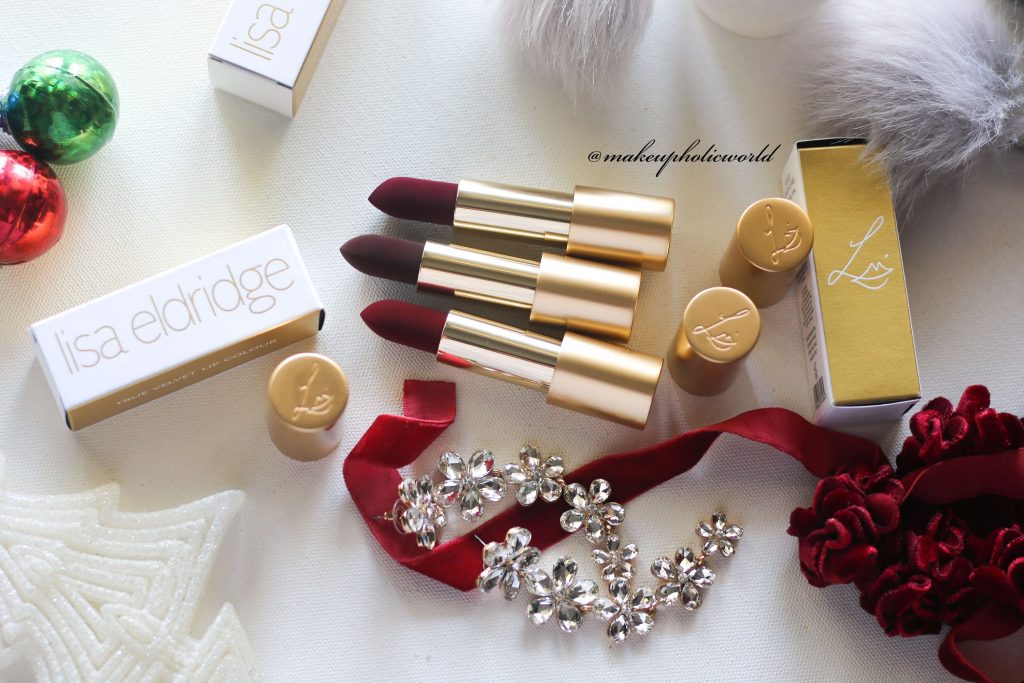 Packaging & Price
First of all, let's appreciate the beautiful packaging that itself give me all that holiday vibes. golden bullets and they are actually special with the way that it gives velvety finish on the lips, but they also have velvet effect on the actual bullet. like a real velvet tissue fabric! how cool is that. Really thoughtful and unique an idea!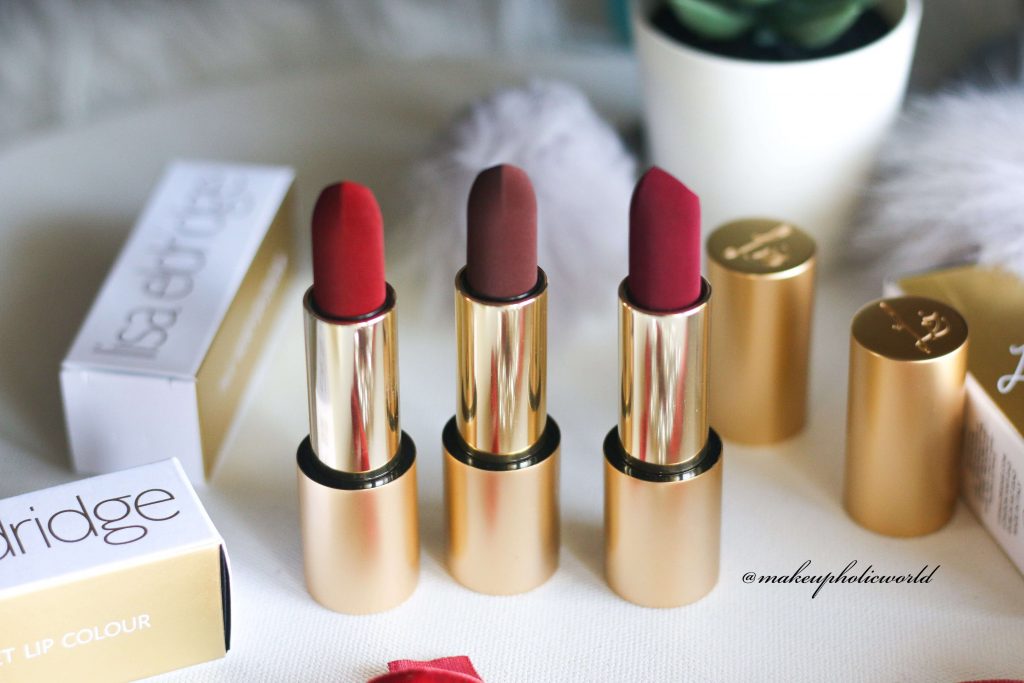 Love how her logo is engraved on the lipstick cap and the bullet comes with a magnetic closure. You can buy the Lisa Eldridge True Velvet Lipstick shades individually for £26 or as a trio with a super cute velvet makeup bag for £75.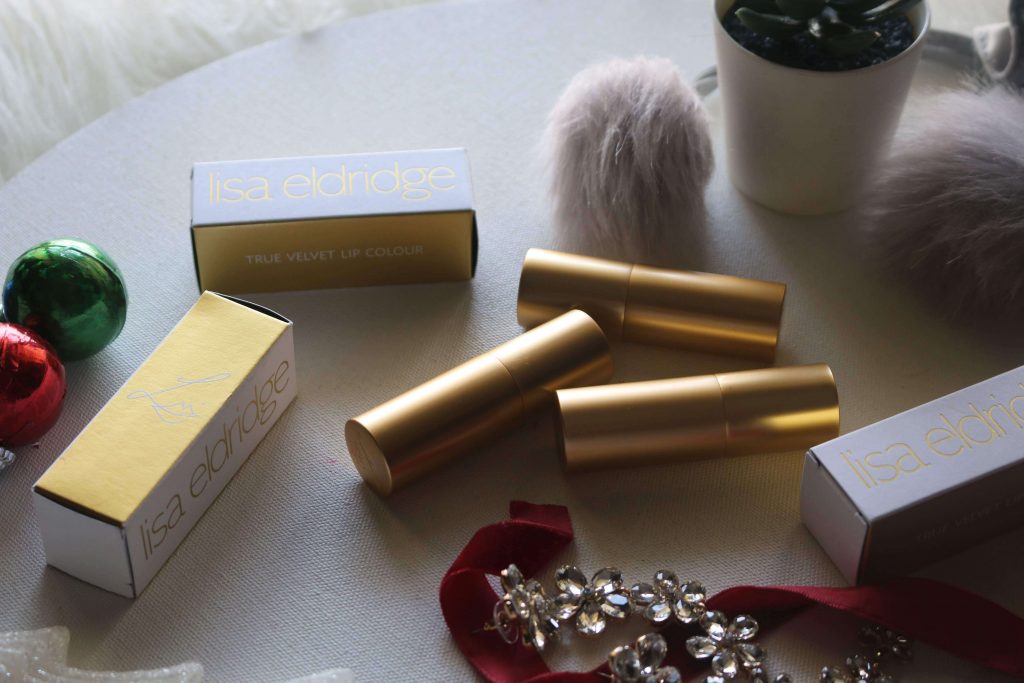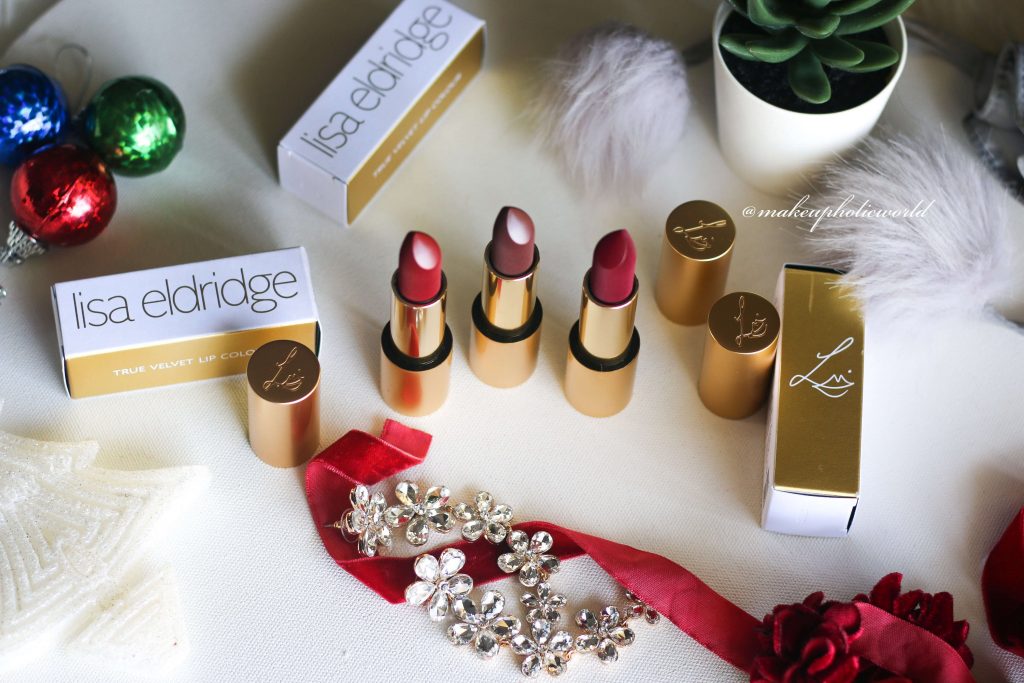 Shade & Formula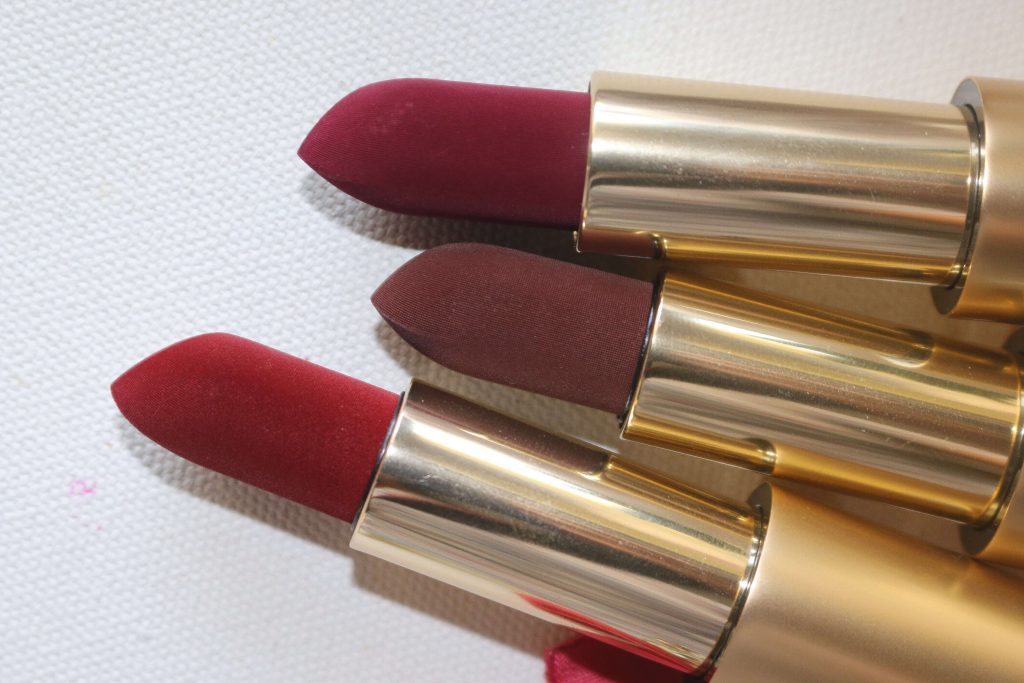 Now, let's talk about the shades – the formula, the pigmentation etc. I love the formula of these lipsticks. They are intensely pigmented with excellent color payoff in a single swipe, and the texture is super creamy yet hydrating – It feels very comfortable and lightweight on the lips as well. Has a beautiful matte finish with a soft sheen that is super flattering on any skintone. Love that they don't emphasize the dry patches or lines on lips at all, even after several hours! The True Velvet Lipsticks are made in Italy and are cruelty-free.

More Pictures & Swatches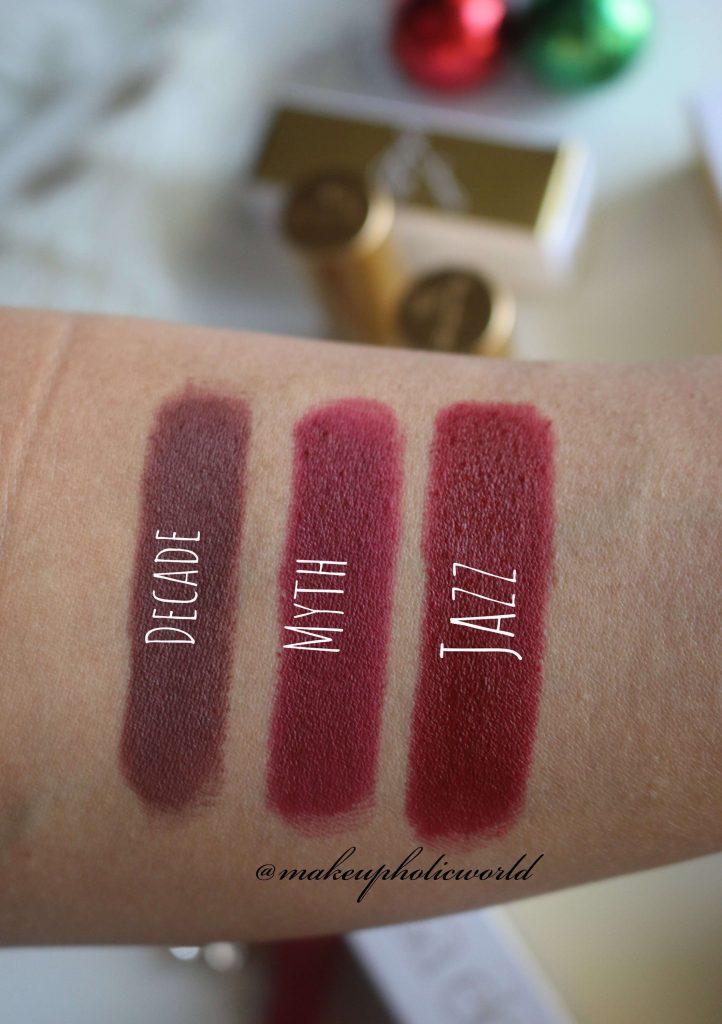 Velvet Decade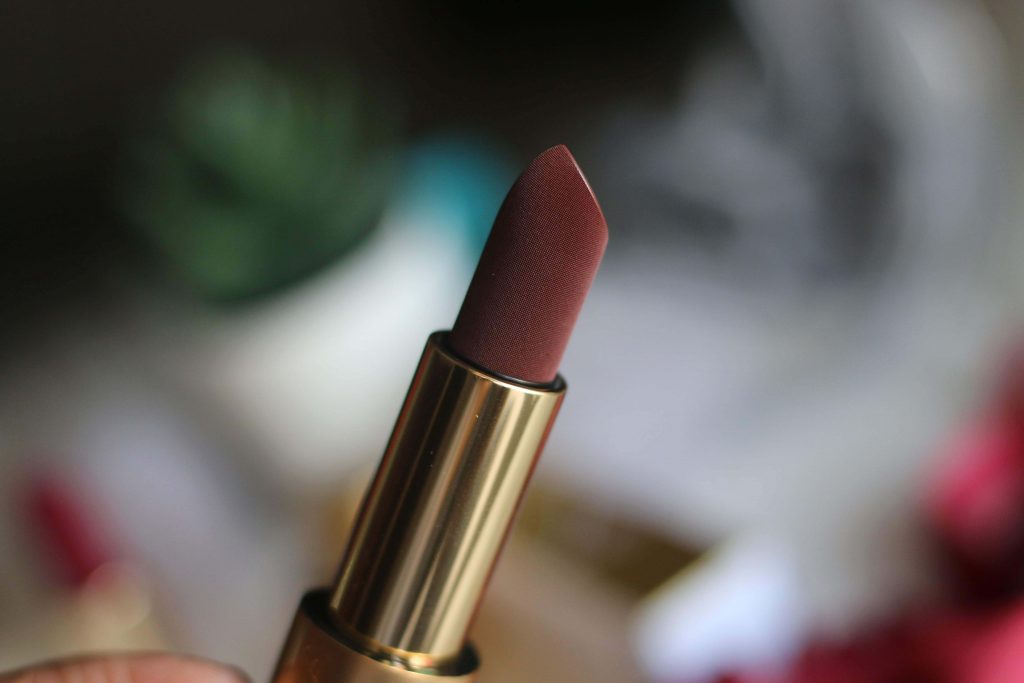 'Decade' is a beautiful deep chocolate shade with blue and red undertones. I love this shade so much. How beautiful this color looks on medium skintone. Initially I was a little doubtful about how well this shade'd suit me. But, after I received the shade, This became my favorite color.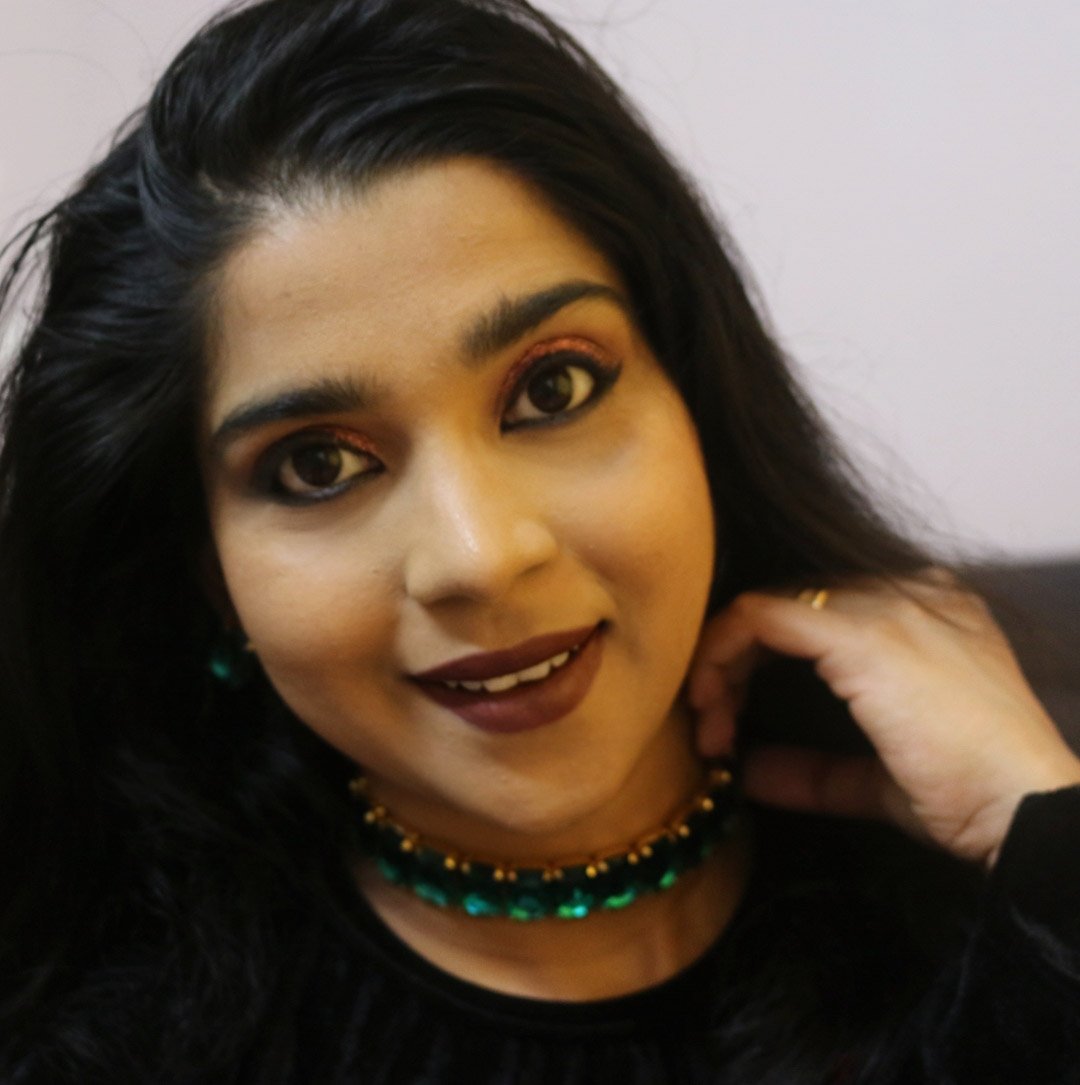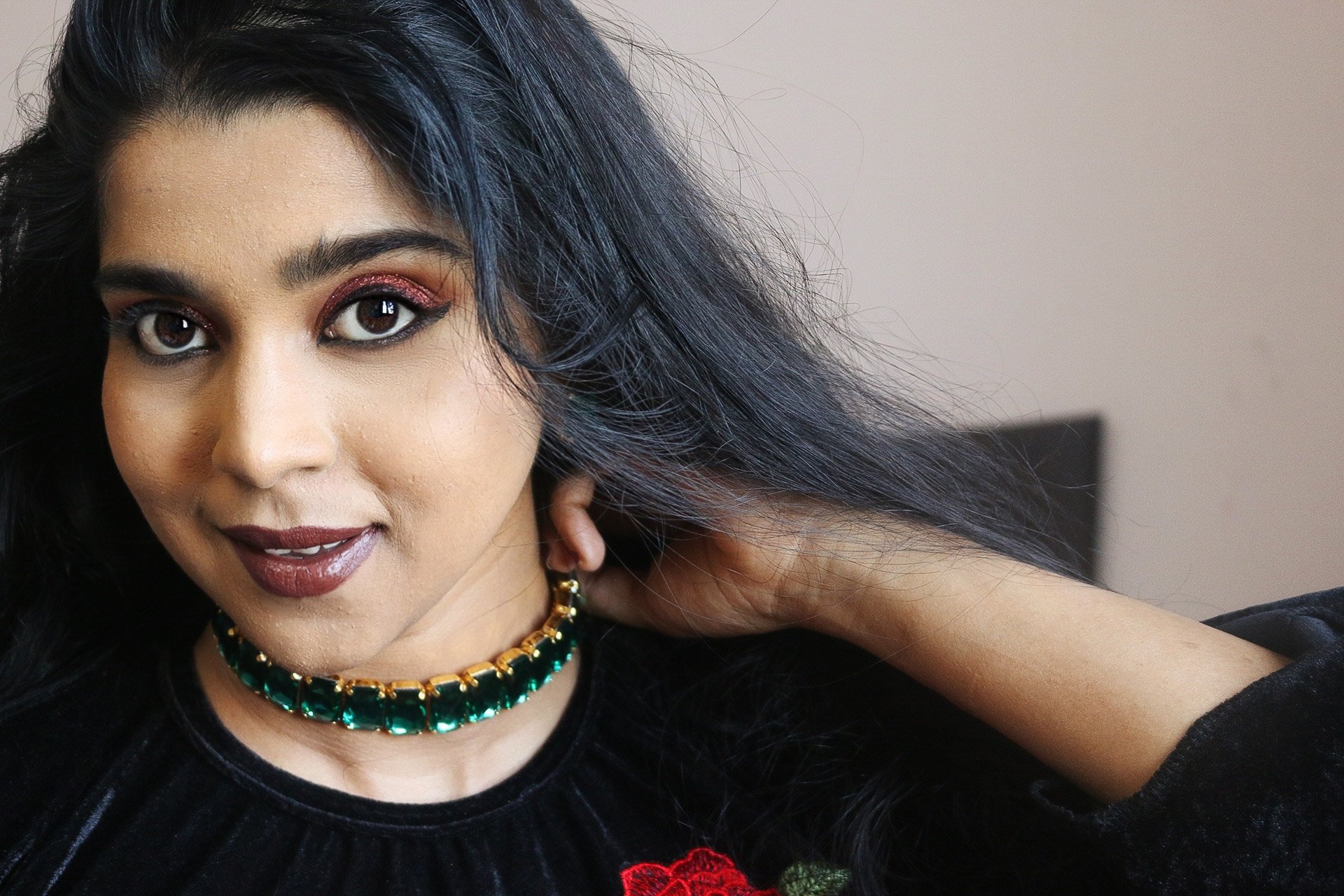 Velvet Myth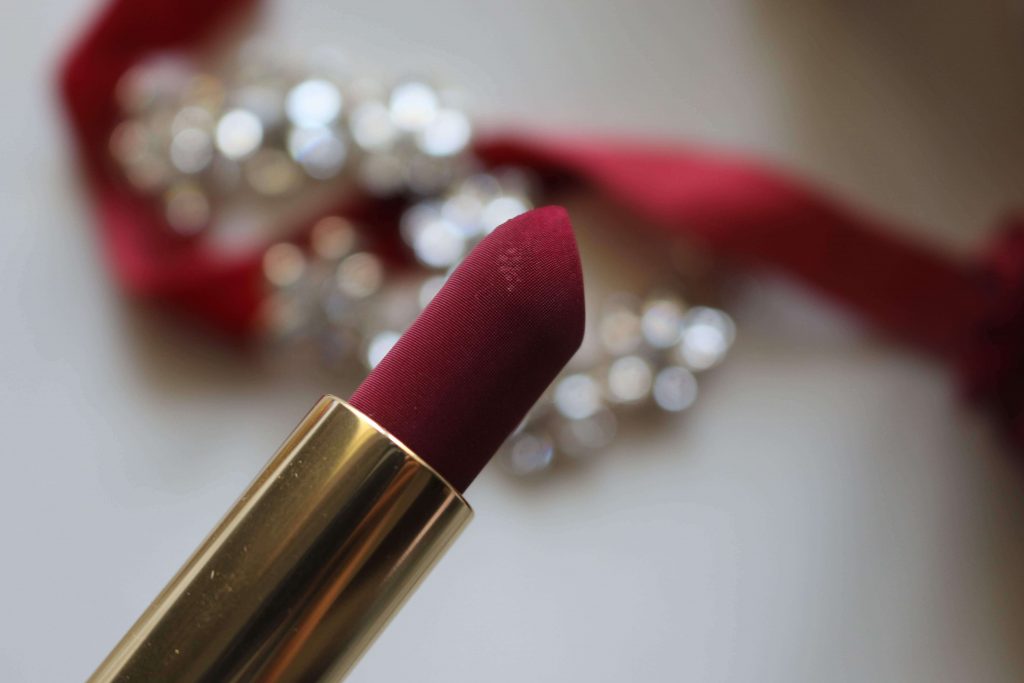 A beautiful mulberry shade inspired by a vintage kimono Lisa bought on her first trip to Japan. This shade has notes of red and blue and is particularly good for brightening the face and whitening the teeth.
Saturated and highly pigmented lipstick with a beautiful, true velvet effect on the surface of the bullet which looks exactly like velvet fabric. The formulation is a creamy, hydrating matte with a slight sheen – it's not a flat matte. The color is long wearing and non drying to the lips like others.
Velvet Jazz
Sharing two closeup shots in different lighting to show you how beautiful the color is in a different light source.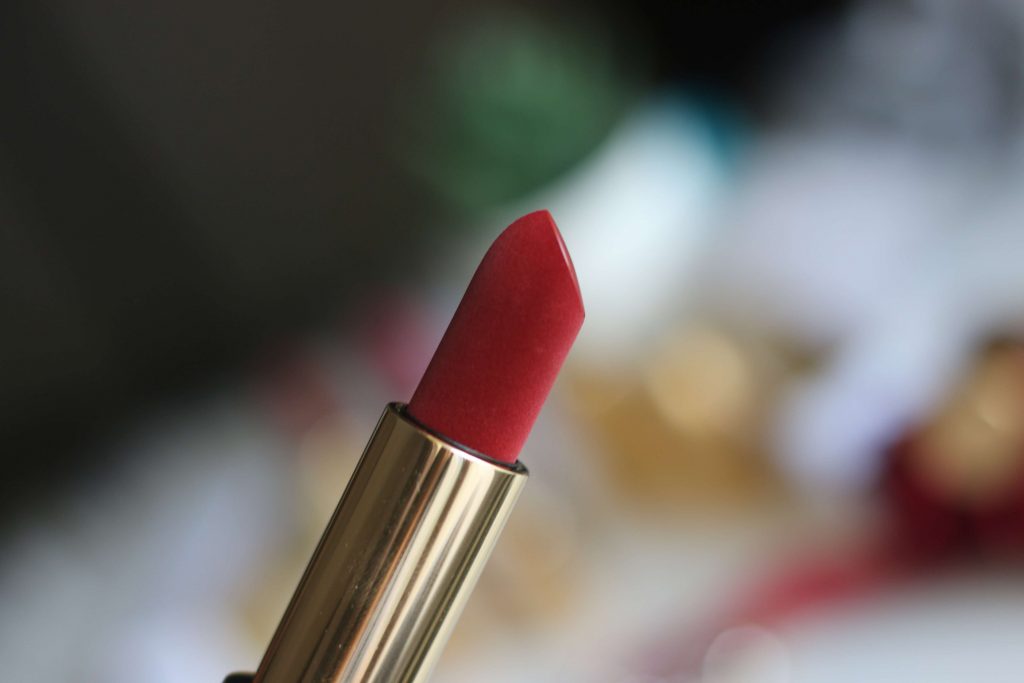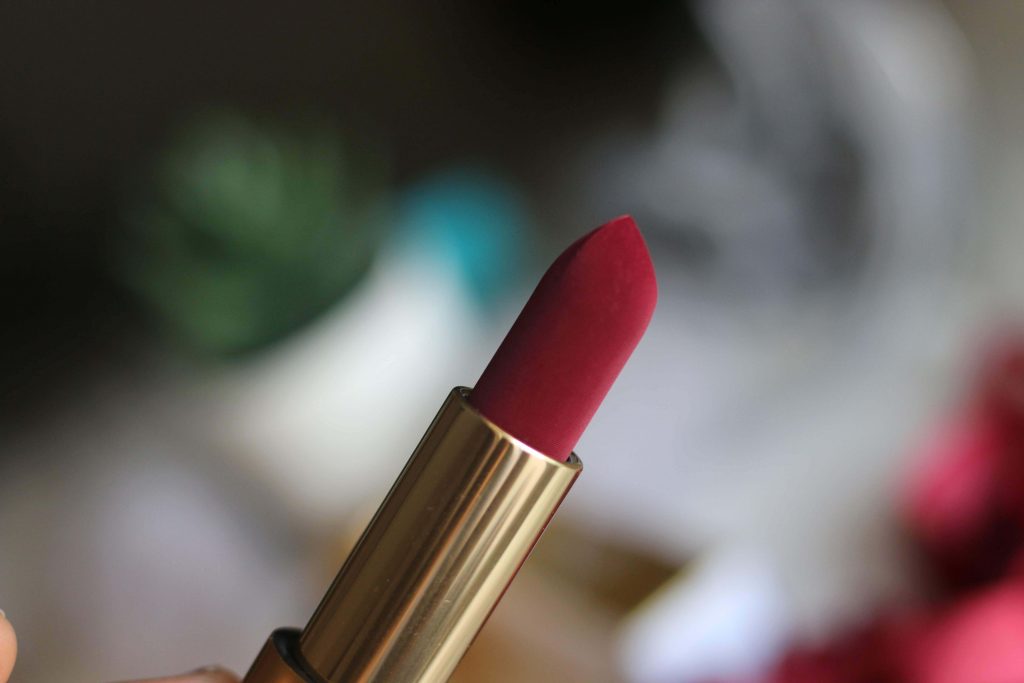 Velvet Jazz is muted, earthy, brick red color inspired by the 1930's red lipsticks. This shade is very unique. It could look different on every skintone – from an intense brown/red to a soft, brick red, depending on skin tone and method of application. It's an incredibly glamorous shade, equally beautiful as a fully saturated 'wow' lip, as it is as a naturally flushed stain. You'd see me wearing it in different ways and try spot how beautiful the color is on each look. Undoubtedly, one of the most gorgeous deep reds in my collection.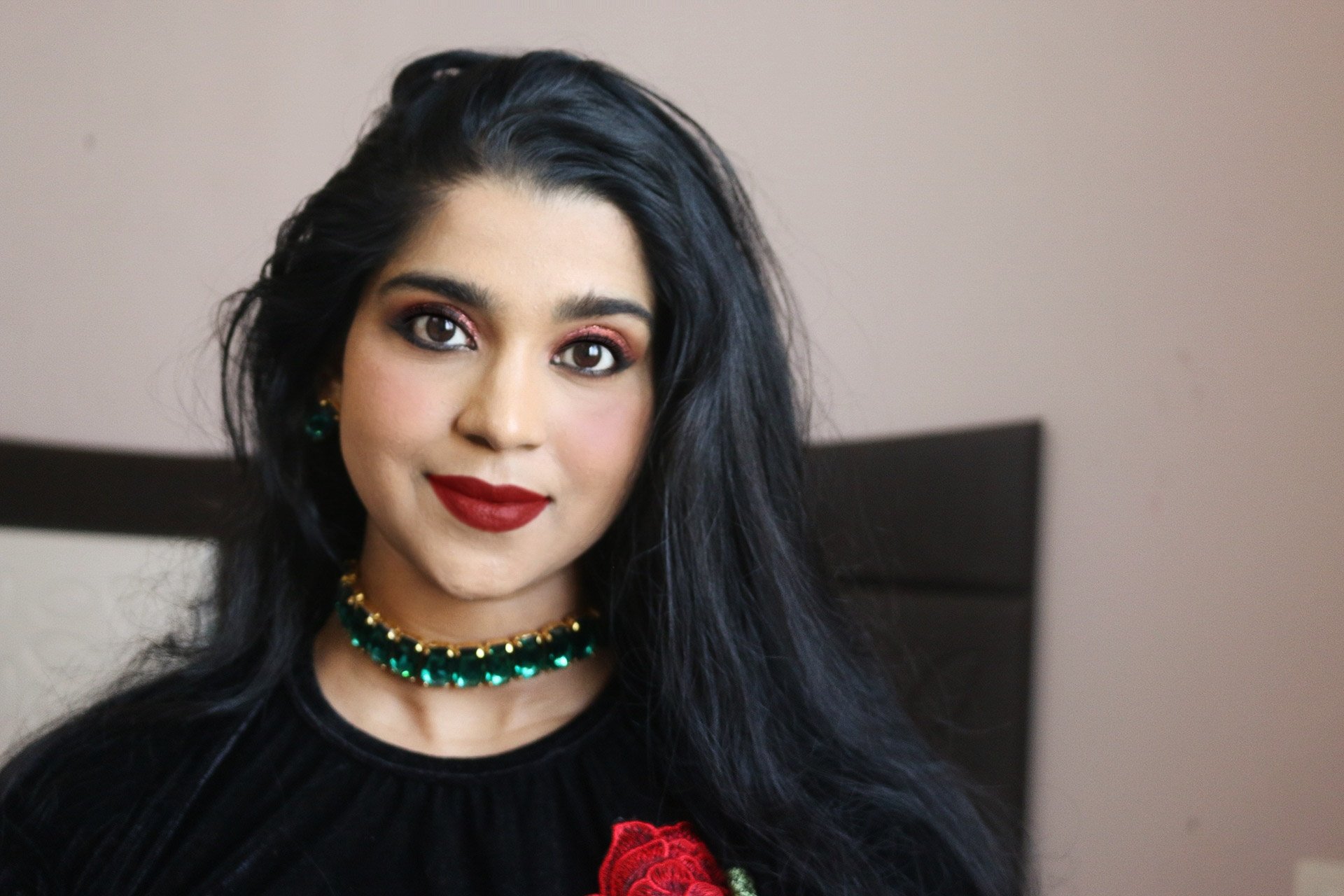 Overall, I love these Lipsticks and apart from Jazz, Fawn etc all other colors are right now sold out. Subscribe to their newsletter and Keep an eye on the updates because that's where she's be announcing the restock dates if any etc , launch dates etc.
I am so in love with the formula. From packaging to their comfortable creamy matte finish, shades, everything looks perfect.