For this holiday and Christmas season, If you are looking for a gift option other than makeup and skincare. Welcome! You have come to the right place. In this post I am featuring some of the best sellers and my personal favorites from Living Proof. Transform strands with these absolutely fabulous haircare products from Living Proof.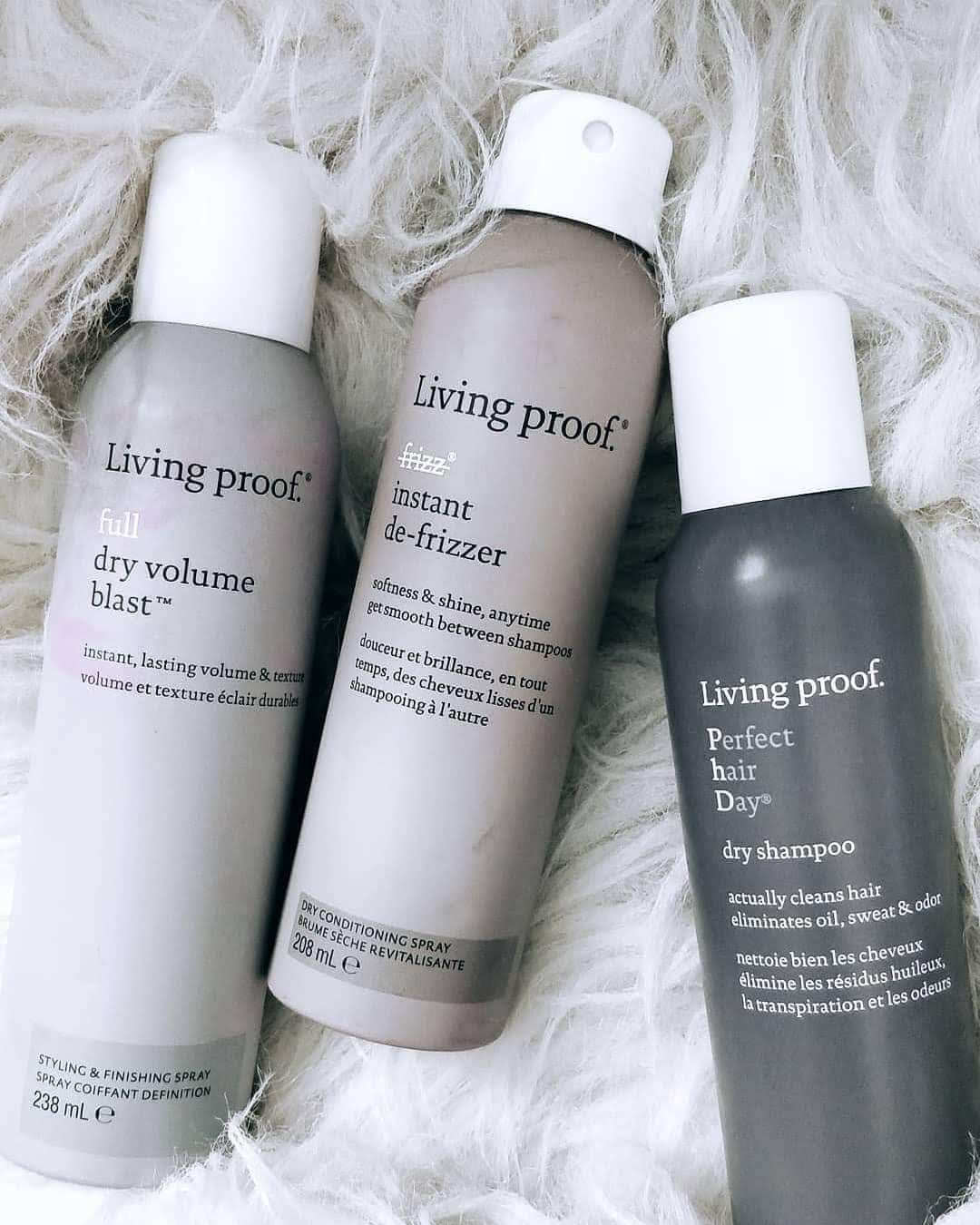 Here are the products that I love from Living Proof
Perfect hair Day Dry Shampoo
Full Dry Volume Blast
Instant De-Frizzer
Perfect hair Day Dry Shampoo
The Perfect hair Day range from Living proof delivers the five benefits of beautiful, healthy looking hair – smoothness, volume, conditioning, strength and polish, all while helping you wash your hair less often. From this range, my favorite product is this Perfect hair Day Dry Shampoo.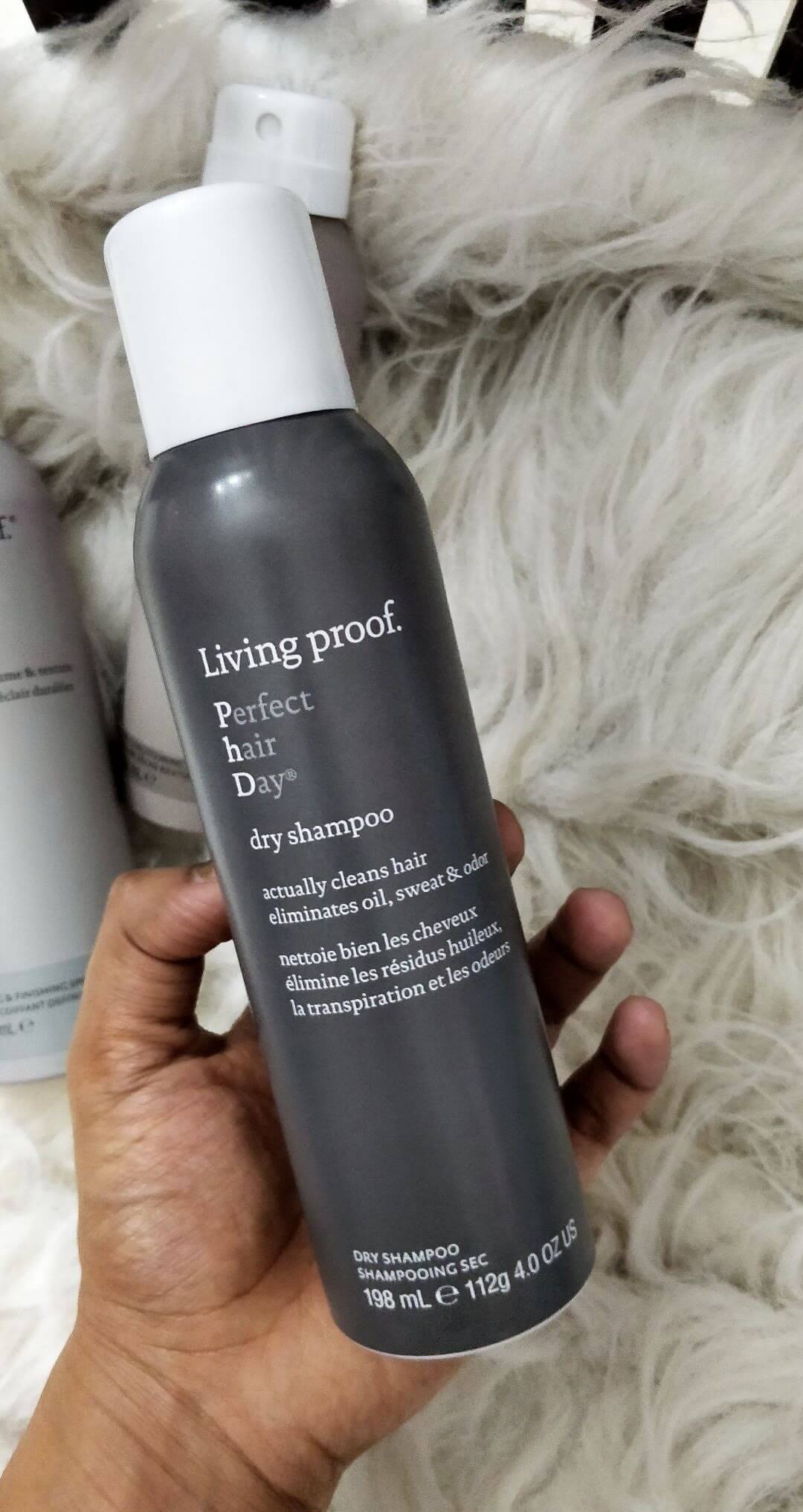 A dry shampoo that actually cleans hair, eliminating oil, sweat, and odor. Perfect hair Day (PhD) dry shampoo as how they call it is such a wonderful product. All these years, I was using Batiste, I must tell you I am not a fan of that. But, I had limited options and I never thought about switching until I found this.
Perfect hair Day (PhD) dry shampoo is available in two different sizes. 198 ml for £18 & 92 ml for £10. This dry shampoo from Living Proof is pretty unique with its formulation. Powered by patented Healthy Hair Molecule (OFPMA) and Triple-Action Cleaning Technology.
"Dry Shampoo" has been a bit of a misnomer as products on the market haven't actually cleaned your hair. The powder-based formulas soak up oil often leaving behind a dirty residue you can see and feel. That's not clean hair – that's just dirty hair in hiding. Living Proof Perfect hair Day (PhD) Dry Shampoo's Triple-Action Cleaning Technology tackles the three dimensions of clean hair: how it looks, how it feels, and how it smells.
– fast-absorbing powders soak up oil and sweat
– patented Healthy Hair Molecule (OFPMA) reduces the surface friction on hair, so it's easy to remove the powders that have absorbed the oil and sweat in your hair
– odor neutralizers eliminate less desirable smells and time-release fragrance releases a light, clean scent all day long.
Finally, a Dry Shampoo that works. It's the next best thing to washing your hair.
Shake the bottle really well. Hold canister 6 to 10 inches away from dry hair, then apply Dry Shampoo section by section in a sweeping motion to dirty or oily areas. Wait 30 seconds for powders to activate and cleanse, then remove them by massaging your hair with your fingers, or brushing your hair. Apply more if needed (just make sure to shake the can again).
You'd spot a little white residue? Not to worry, that's the cleaning in action as the oil and sweat are absorbed by the dry shampoo. Just wait 30 seconds and brush gently to remove. Perfect hair Day (PhD) Dry Shampoo is ideal for all hair types. It is silicone-free. Safe and is suitable for colour and chemically treated hair as well.
With managing Kids as well as other tight work schedules, I don't get time to wash my hair frequently during the week. I limited hair wash to thrice a week . This dry shampoo is a life saver for me. My hair remains fresh, clean and bouncy. I usually face itchy scalp problem when I am not frequently washing hair. This dry shampoo solved that. My scalp is always clean and no stickiness or overpowering smell too. That's a huge plus for me. Love it more for actually absorbing any oil remains from your hair and leaving it soft, clean and no sticky residue behind! Must try product if you are a busy bee like me.
Full Dry Volume Blast
A spray that creates volume and texture that's almost as light as air and gives big, lasting results on dry hair.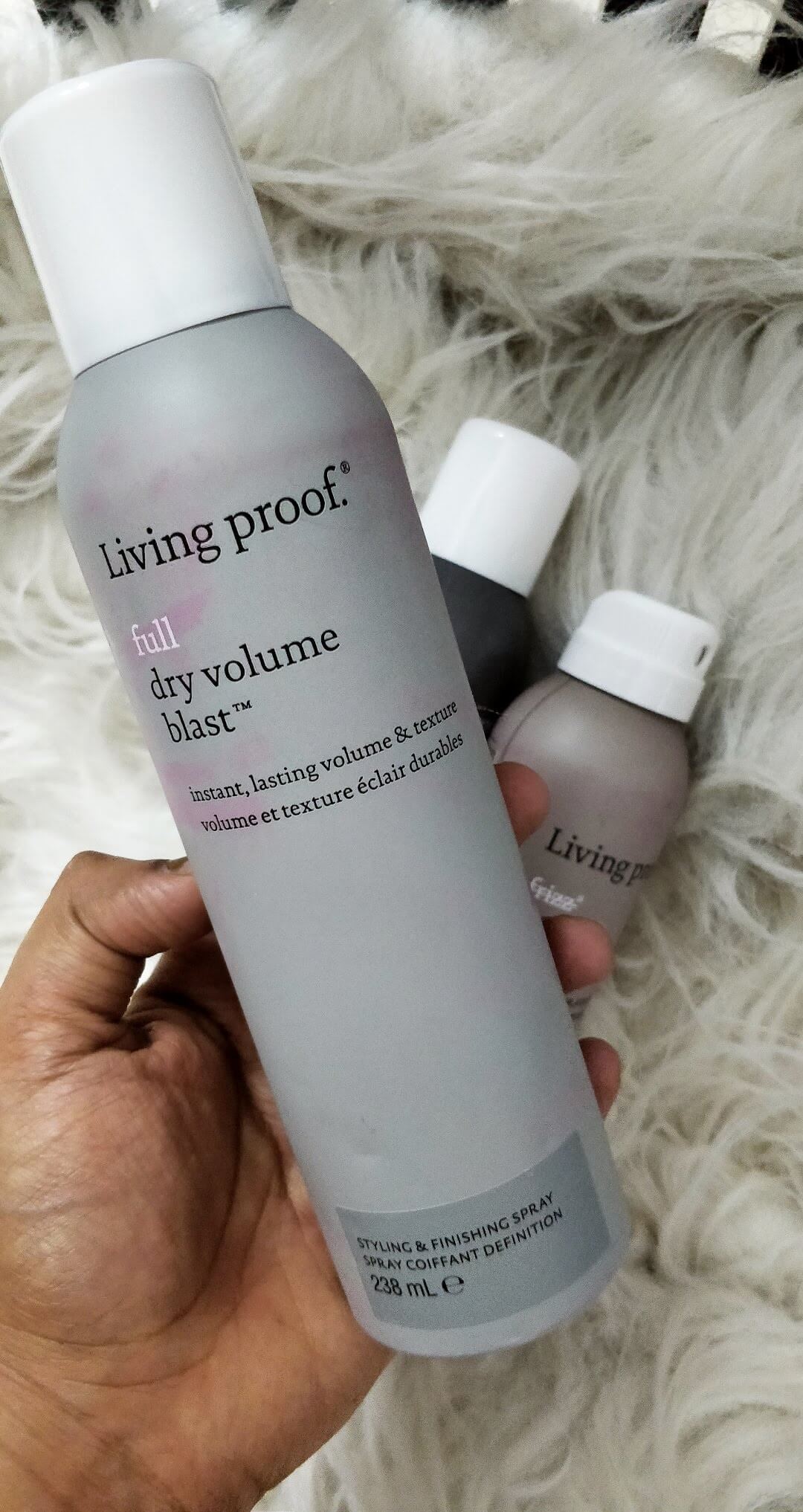 It's powered by Volumizing and Texturizing Molecule (ETAS) that delivers big volume and texture on your hair without weighing it down. You get 238 ml product for £25 & 95 ml for £10
delivers instant volume and texture that lasts
transforms fine, flat hair into voluminous styles. No crunchiness or stiffness
Before spraying, shake the bottle really well. ETAS are so lightweight that they float in the can, so it's important to shake before each spray. Then, apply on dry hair from root to ends for all-over volume and texture.
Full Dry Volume Blast is ideal for fine, flat hair and anyone seeking volume and texture. It is silicone, paraben and phthalate free. Safe and formulated to suit even colour and chemically treated hair. It's perfect for anyone who feel hair has gone limp and want to add some texture or volume to the hair. When I first tried this product, I was seriously impressed. It made my hair so fuller and bouncy and it felt so natural too. Hair is super easily manageable and no frizz too! hair stays put whole day long. Love this product !
instant de-frizzer
No Frizz Instant De-Frizzer is a dry conditioning spray that instantly tames up to 92% of frizz on dry hair by adding softness, smoothness and shine. It's ideal for use between shampoos and provides UV protection.
It's packed with ingredients that make your hair smooth and frizz-free, like our patented Healthy Hair Molecule (OFPMA) that seals the cuticle and smooths without buildup, a 5-oil blend that mimics the oils naturally found in heathy hair, quick-drying emollients for shine and a cationic conditioning agent for manageability and softness. The result: soft, smooth, frizz-free hair.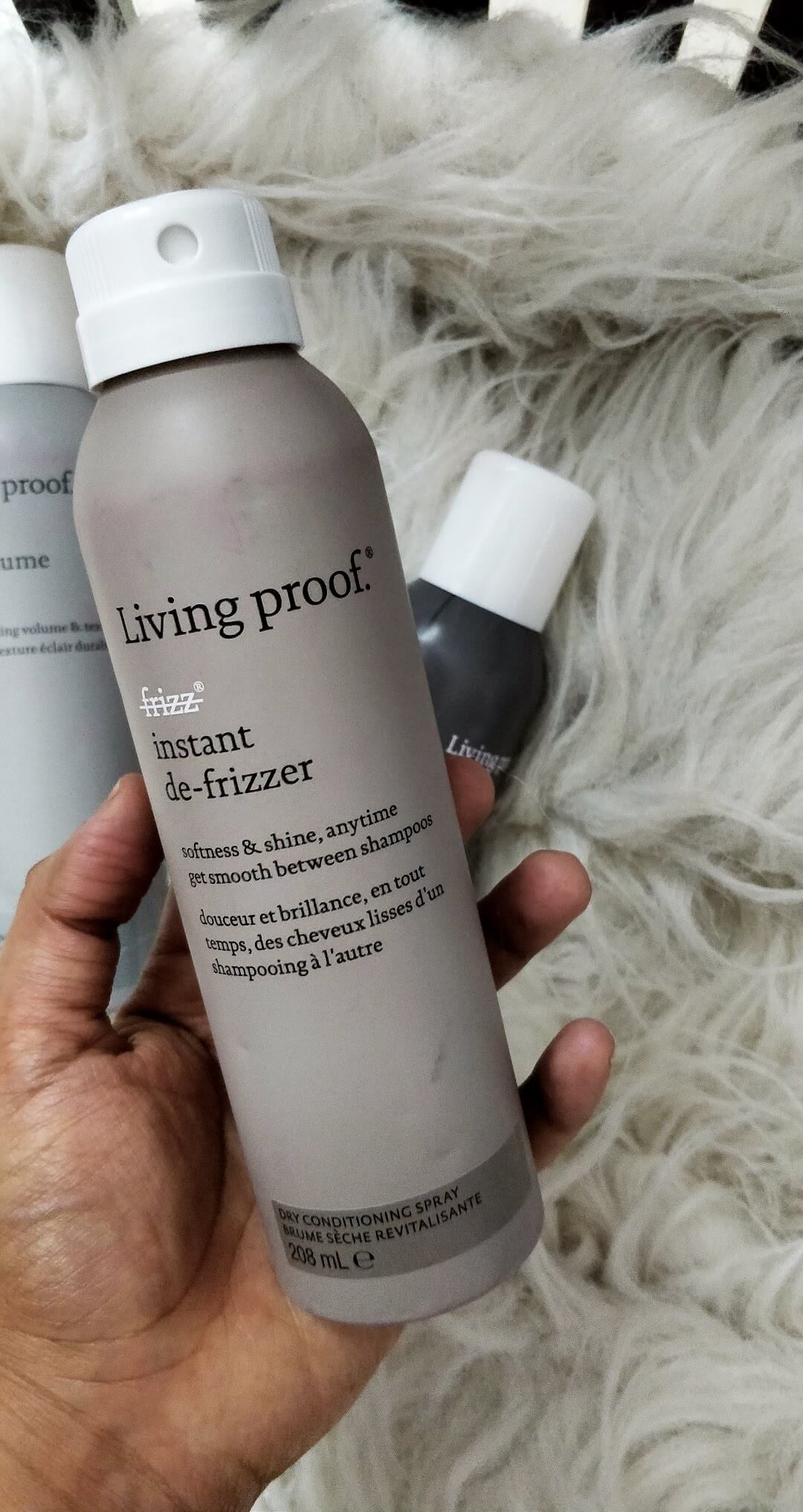 Key Ingredients
Unique 5-oil blend: mimics the oils naturally found in healthy hair.
Our patented Healthy Hair Molecule (OFPMA): helps to seal the cuticle, tames frizz, and smooths hair without any build-up or residue.
High refractive emollient: creates shine.
Quick-drying emollient: dries instantly without ruining your style.
Cationic conditioning agent: adds manageability and softness, and helps to seal the cuticle.
Hold canister 6-10" away, spray on dry hair in a sweeping motion. Smooth hair with hands or comb through. For added softness and shine, finish with a final spray.
No Frizz Instant De-Frizzer is ideal for medium to thick hair. Its unique 5-oil blend replenishes the oils found in naturally healthy hair. Finer hair types may choose to use this product. If they do so, they should focus on applying mid-lengths to ends and avoid application at roots. Safe for color and chemically treated hair. You do not need to rinse after applying No Frizz Instant De-Frizzer – just spray, smooth and go. You get 208 ml for £25 & 95 ml for £10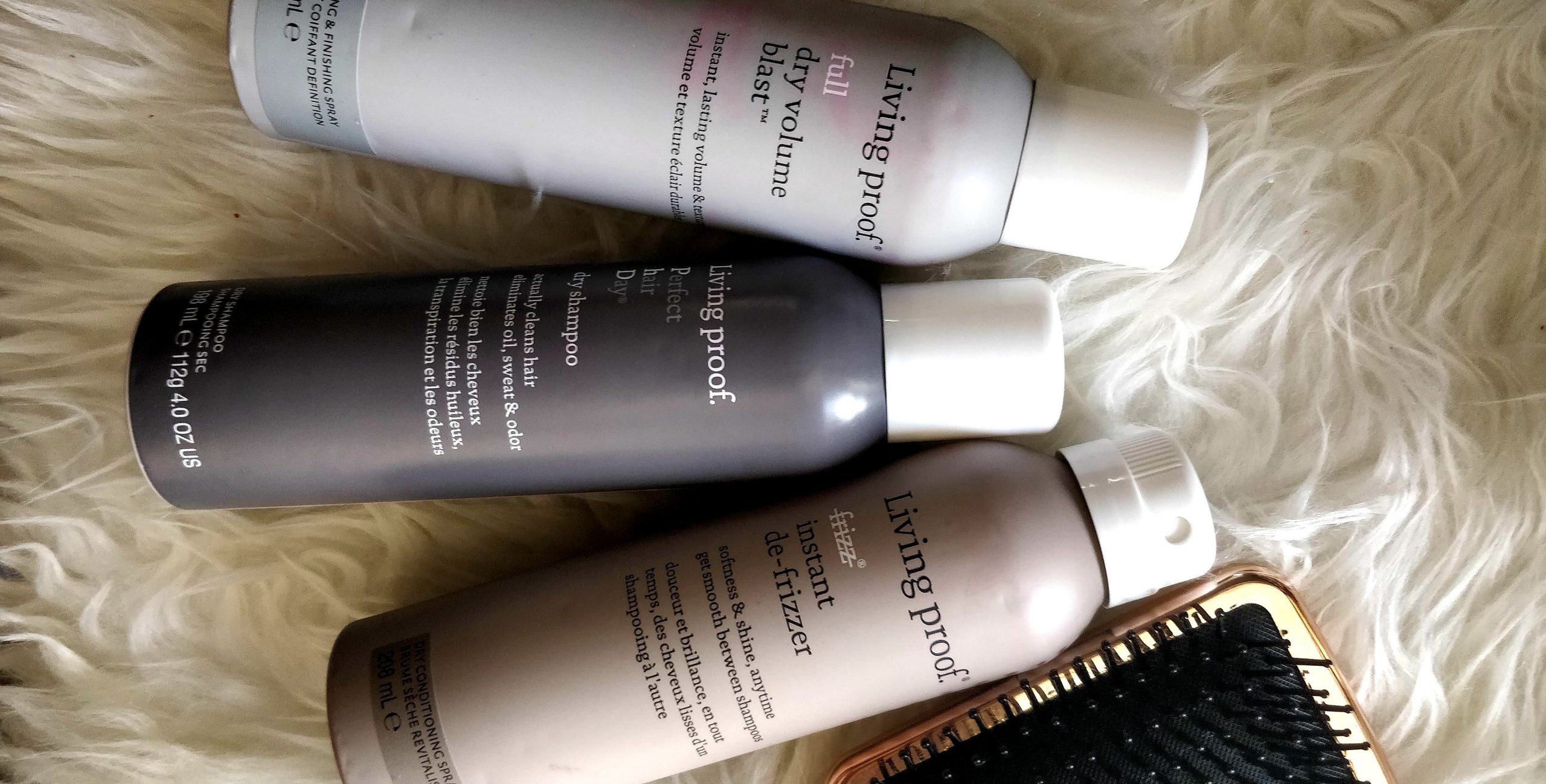 Overall, Living Proof UK products are a great buy and they have variety of holiday kits available for gifting. Take a look at them here
** Press samples. I was kindly gifted the products to test and review. However, my opinion is honest and unbiased as always.