Hi dearies…Hope you all are enjoying the weekend!! i was all buy since morning making my own thread bangles!! Yes, You read it right…I was doing this awesome DIY task!!!
presenting before you this awesome..The other day, I was organising my jewelry stuffs and then I realised that I have a couple of old wooden bangles which lost its color and I was no longer using them….So, I was thinking on some ideas to reuse it again!! suddenly, I thought of wrapping it with threads!! Thats how i thought about this DIY 🙂 Hope you all'll enjoy it!
DIY: How to make your own thread bangles @ Home
Here are the items needed
1)An Old bangle
2)Few colorful Silk threads (available in craft and art stores)
3)Scissors
4) Glue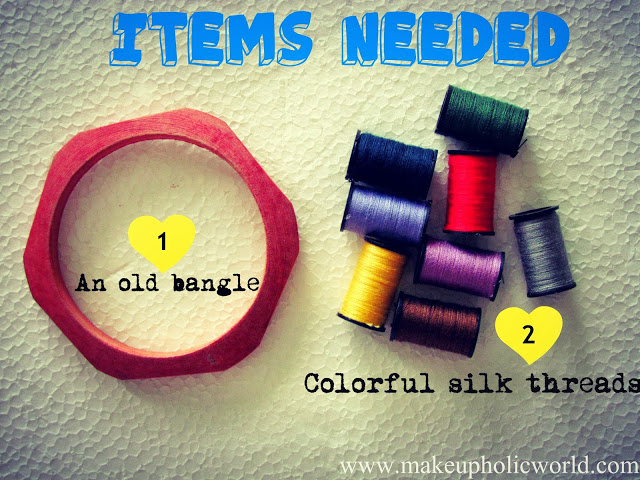 Start by tying a knot using thread.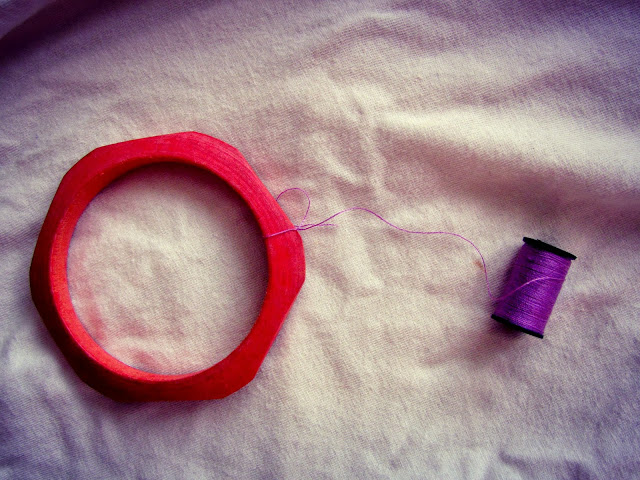 Now, all you have to do is wrap wrap wrap the thread around your bangle….use some fabric glue to make sure the initial knot is perfect!! Once you've wrapped past the glued section, you needn't pay attention to wrap precisely. Wrap a generous amount around the bangle and then use your fingers to push the section together.Now, use your imagination and come up with great color combinations!!
here is the final result….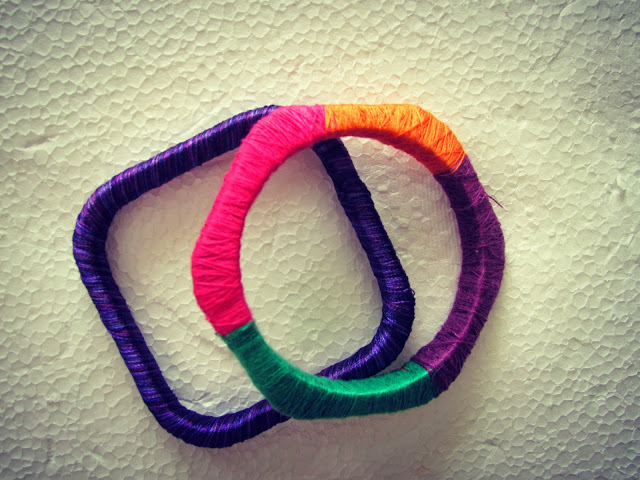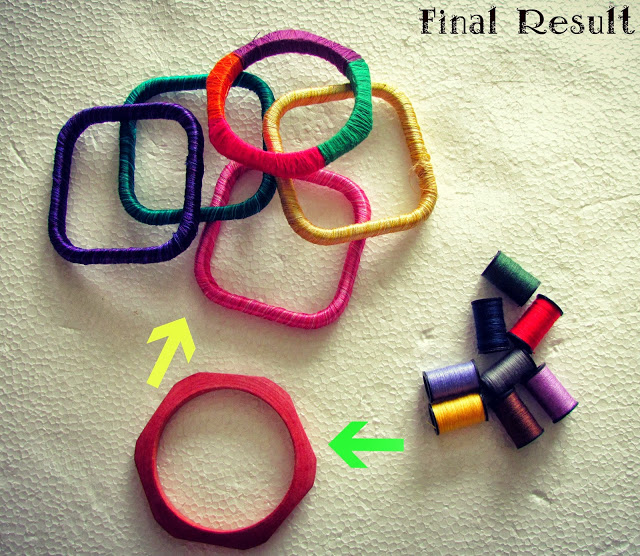 You can also add embellishments onto your bangle to add more charm, I wanted a simple version, so I didn't opt any….
Hope you all enjoyed this simple DIY 🙂
if you add lil rings & charm to your bangle it will look more good !!

No need to spend money on expensive thread bangles..

easy to make, need a lil patience though…The wooden bangle can be purchased for 15 INR; threads- a packet of 16 for 60-75 INR…You can use your imagination and create in colors you like!!!! <3 <3

If you did, mention in the comments below…..
Also, Like my FB page, if you would like to see more DIY in future 🙂

Bye dearies!!
have a happy Weekend!!