Hiya makeupholics….Hope you all are enjoying weekend!!
Today, I am going to review
BH cosmetics 120 color palette- 2nd edition
Ingredients
Talc, Mica, Mineral Oil, Kaolin, Titanium Dioxide, Magnesium Stearate, Isopropyl Palmitate, Lanolin, Methylparaben, Propylparaben, BHT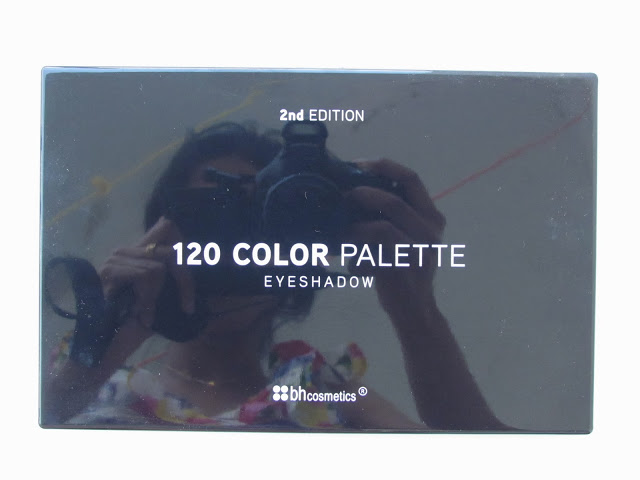 This is the outside casing of the 120 Color Palettes- a nice glossy 9″x6″ hard case.
I bought this palette for 14.95$, But, you can get it for lesser price, during sale time.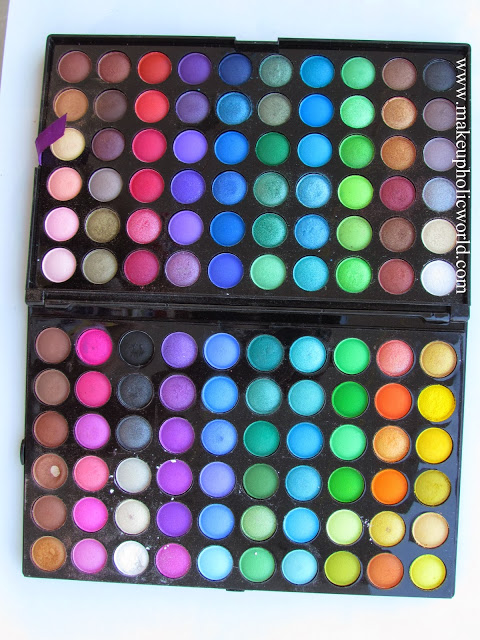 They all come packaged in this black box and inside they have bubble wrapping to help protect the shadow pans. I have swatched each and every shade in natural day light for you all!!
Enjoy the swatches! Also, all swatches are without primer!!
Swatch order Column wise from L-R
Swatch order Column Wise, Left-Right
The colors are just wow, bright as well as beautiful! Its a wonderful mix of shimmery, matte shades that can be used for soft as well as smokey eye looks!
lets discuss in detail about this palette in terms of different color selection!
If you are looking for Neutrals:
I wouldn't recommend this palette much in the way of neutrals- it has very few neutrals but they're all browns that seem to be pretty close in color…
If you are looking for Brights:
The bright colors are so pretty, pigmented and vibrant.
How effective is the Blending Part:
They blend reasonably well together- not chalky, there are very few shades which doesn't show off, but, most of them are very soft, glides easily and easy to blend.
On a travel perspective, I don't think its a good option, as it takes up more space!
This is a great choice for people who experiment a lot with colors. especially beginners who want to learn more eye makeup before splurging on high end brands…
when used with a primer underneath, shades lasts the whole, else it fades out after 4-5 hours…
You can buy the palette by clicking here