Hi dearies….How are you all? I was super super busy with my work and now I am kind of free…So, thought to do this review about these super cool lipsticks from Bourjois
Bourjois Shine Edition Lipsticks : 
Shades—-
21:Rouge In the making
;
22:Famous Fuchsia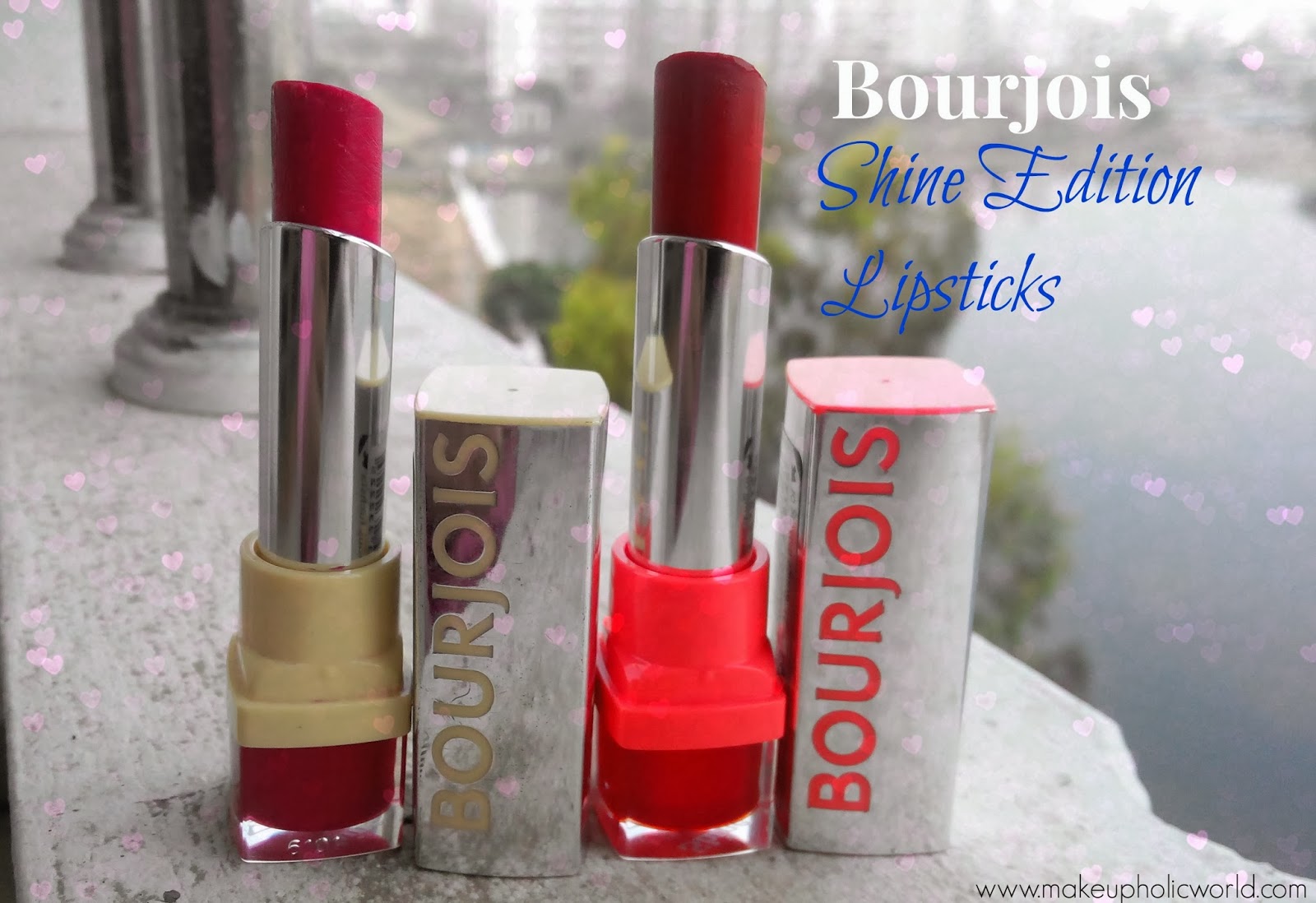 What Bourjois claim about Shine Edition Lipsticks  
SHINE EDITION LIPSTICK
ULTRA SHINE, RADIANT COLOUR AND THE COMFORT OF A BALM.
A new generation formula that brings shine, colour and comfort to your lips.
An ultra-shine result, thanks to a new  ¼ gloss extract for amazing shine-wrapped colour.
The new sensuous formula gives ultimate comfort. Enriched with nourishing mango butter extracts, Shine Edition leaves lips moisturised for up to 10 hrs**.
Its rich and melting formula provides cushion comfort and makes application addictive!
And the icing on the cake…It's shiny, coloured packaging makes Shine Edition lipstick a true fashion accessory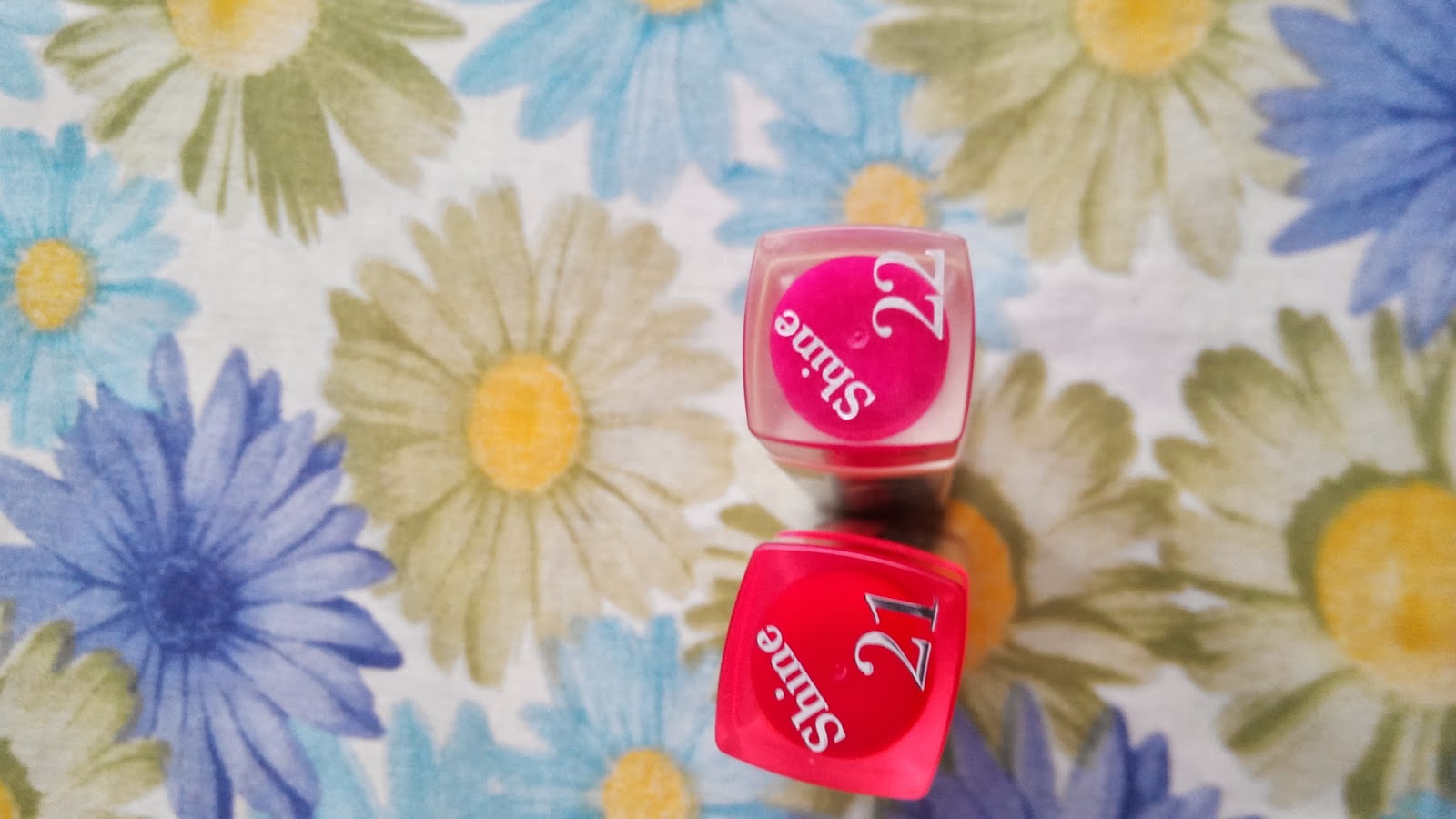 Packaging & Price
Comes in a packaging as shown below. Awesome packaging, right? You might be wondering about the pastel coloured accents on the lids and casing.Price: 990 INR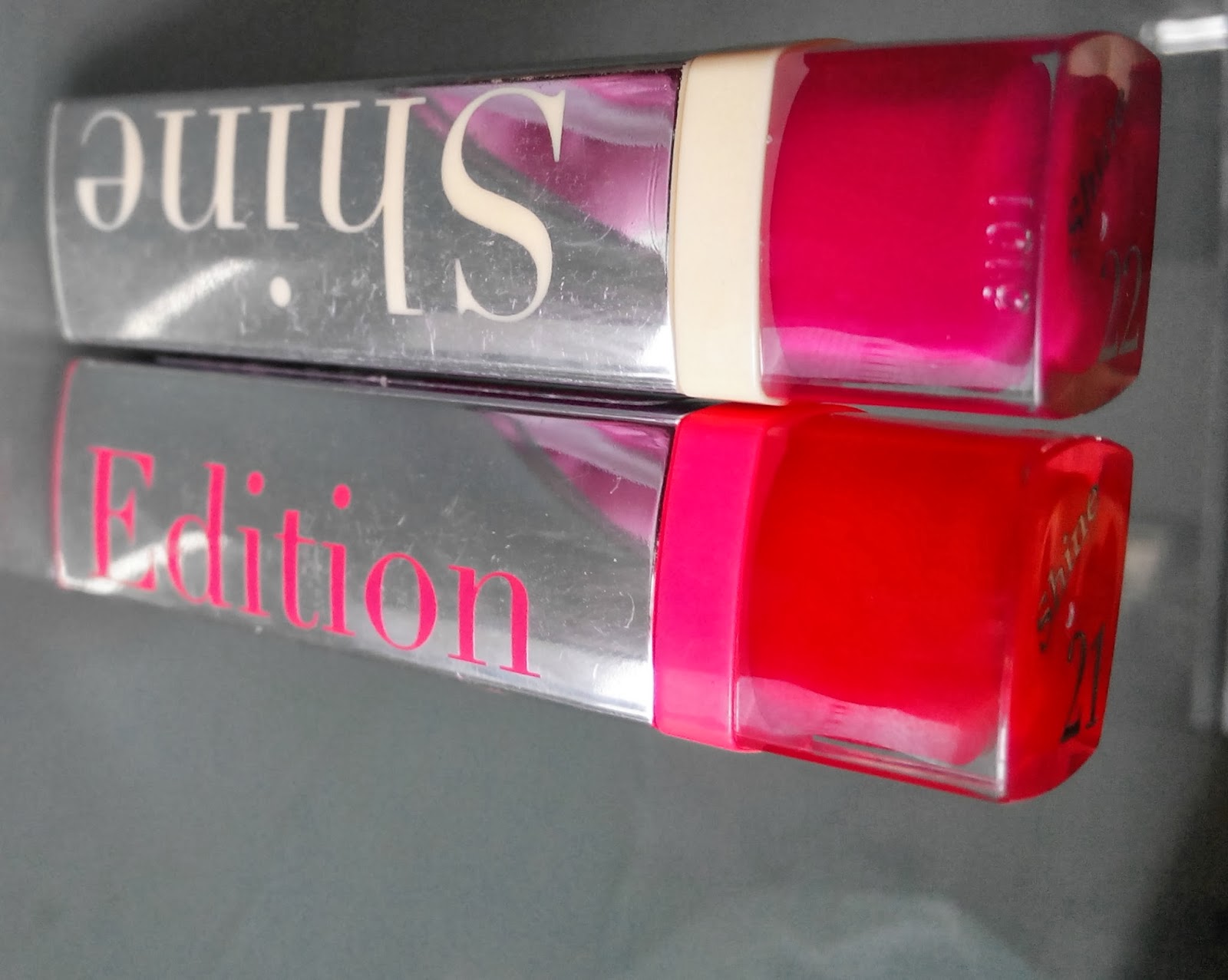 Swatches and my review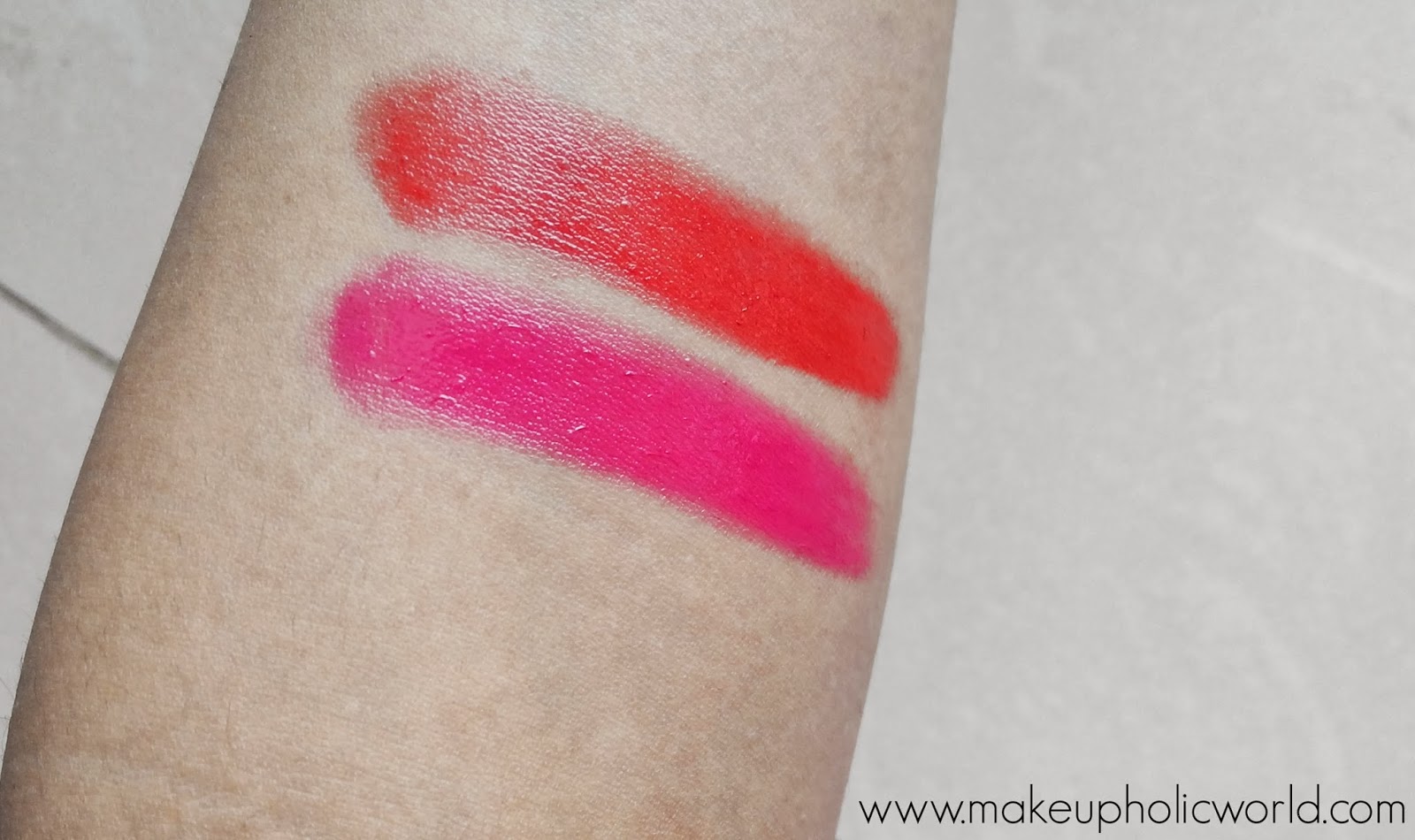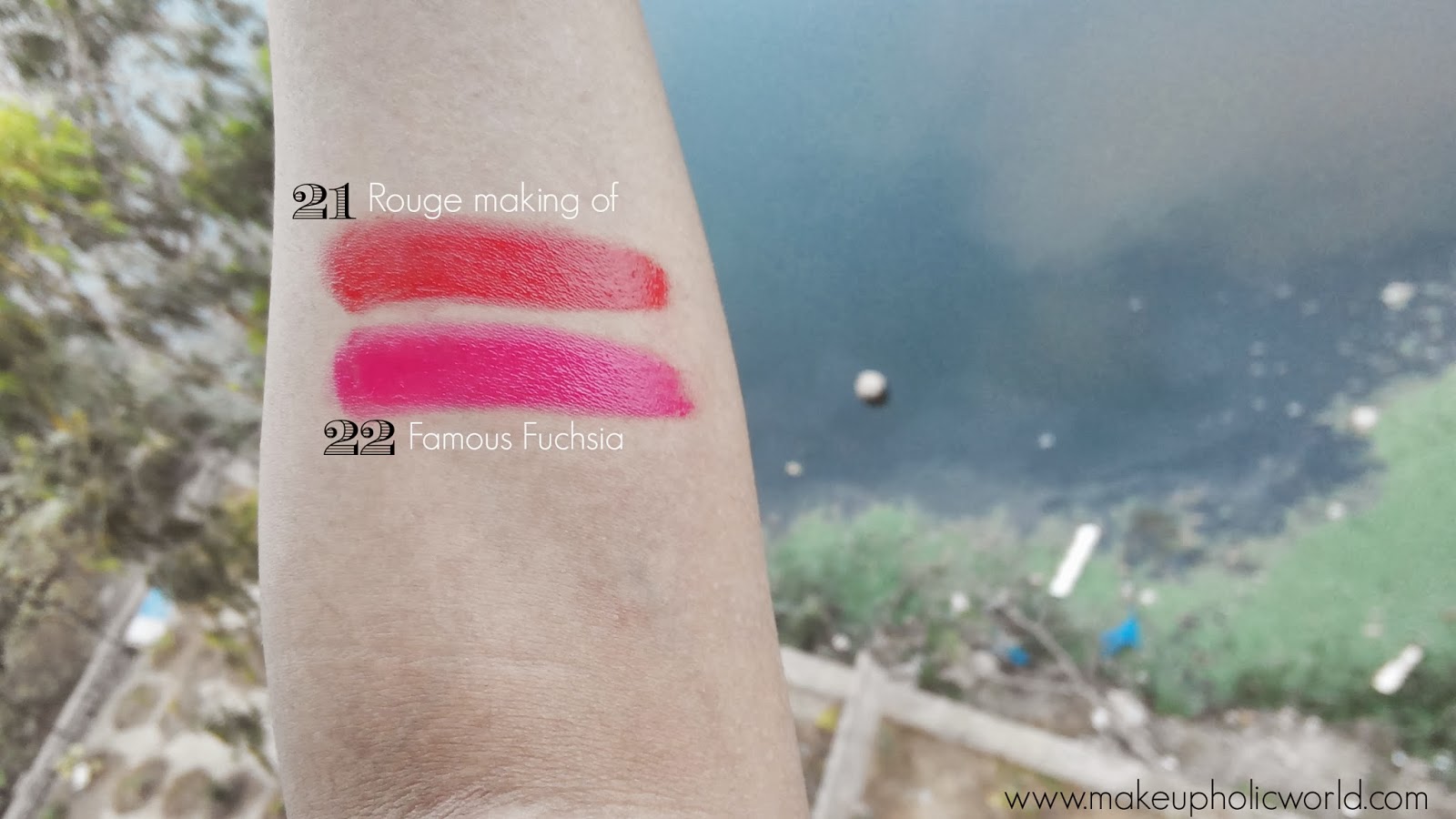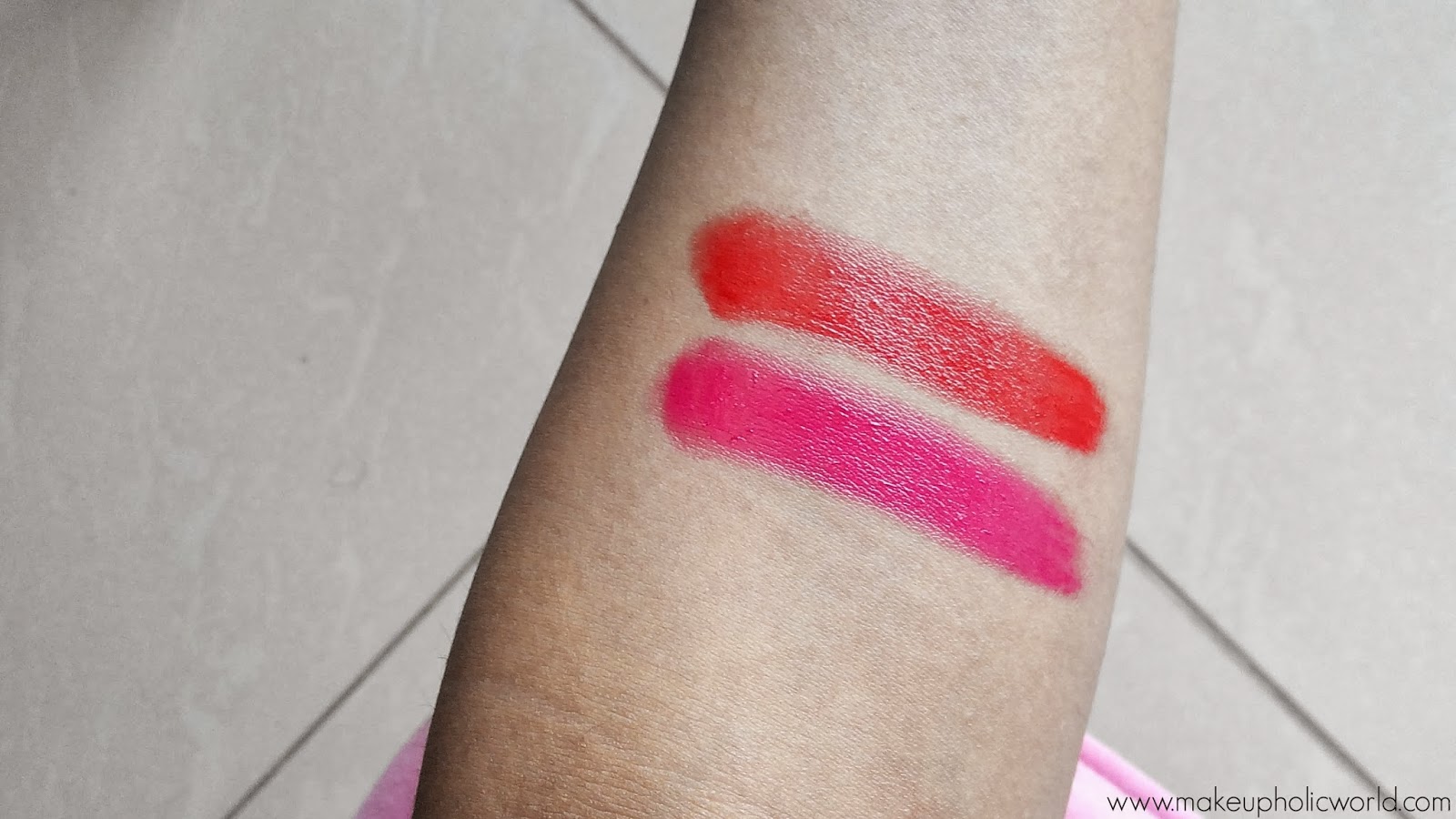 I was really excited to try these variant from Bourjois after using the Rouge Edition ones Which I have already reviewed here.
These are delightful shades with a lovely glossy finish and I am in love with the coloured packaging…
My picks were
1)22 -Famous Fuchsia is a bright fuchsia toned pink…
2)21 -Rouge in the making is a coral-reddish shade…
The formula of these lipsticks are awesome, easy to apply, doesn't accentuate fine lines on lips and although when I first saw them I thought they were going to be more similar to lip butter type products I have tried quite a lot of recently, though similar in the creamy, soft and moisturizing texture on the lips.It really feels nice on lips and it really do hydrate the lip area….They claim to offer up to 10 hours of moisturization which I have to say is a bit of a stretch (color lasts on my  lips for about 4 hours max), but I'm not complaining.The color is sort of sheer, but definitely buildable – in the swatches below I'm wearing two swipes of each color to reach my desired intensity. They last surprisingly well for something with this sort of formula. As mentioned above I get about 4 hours out of them, but don't expect them to last at all through eating or drinking.
Hope you all liked my short review 🙂
Have you tried any color from this range? 
If yes, which one and did you like it?