By Contributor : Agnirupa
Hello my pretties……
MAC recently launched their not-so-hyped Magnetic Nude collection and I didn't even knew about it till I sauntered into the store to ask about something else and saw it. The blushes, skin finishes, split fibre brushes made me go :O :O why hadn't I heard about these….but omg I tried out the fluidlines and went crazy! And that's saying something 'coz I never had any MAC fluidline before this..not even 1! I picked up a couple between which am reviewing my favorite 1 today
MAC Magnetic Nude Fluidline: It's Physical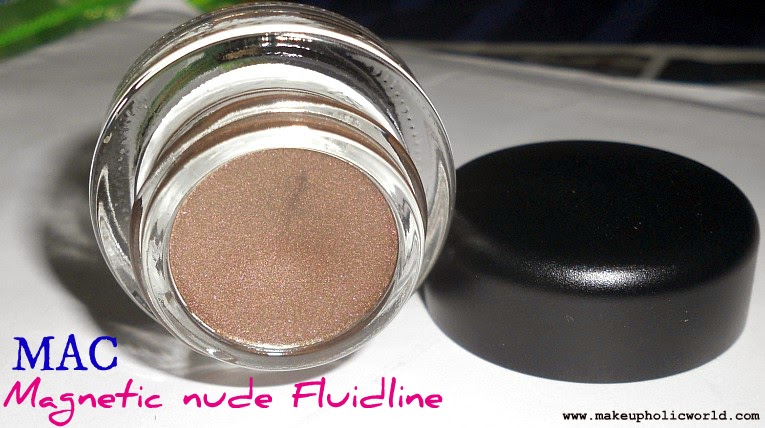 What MAC says 
It's Physical is described as a "brown with purple pearl [with a Pearl finish] by MAC.
Price- 1100 INR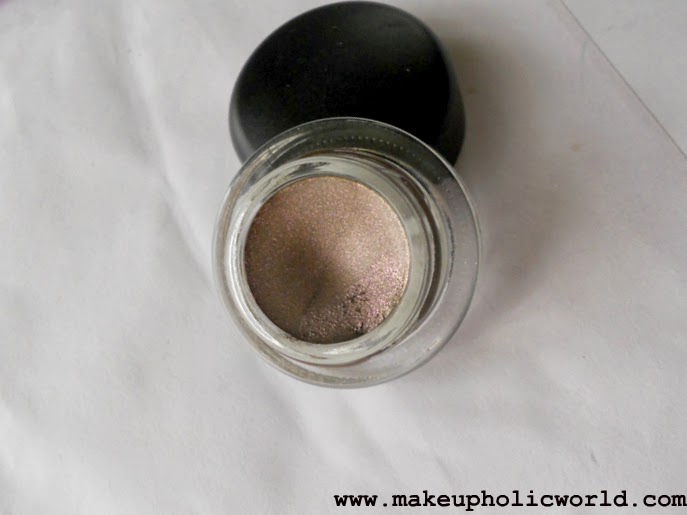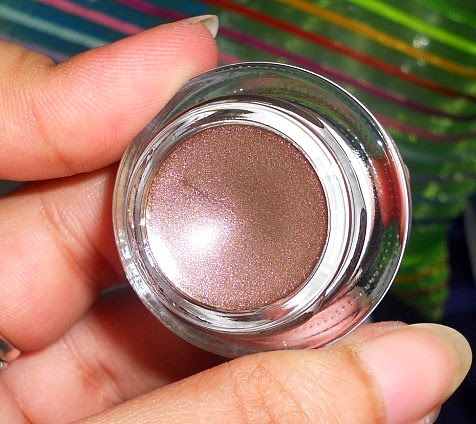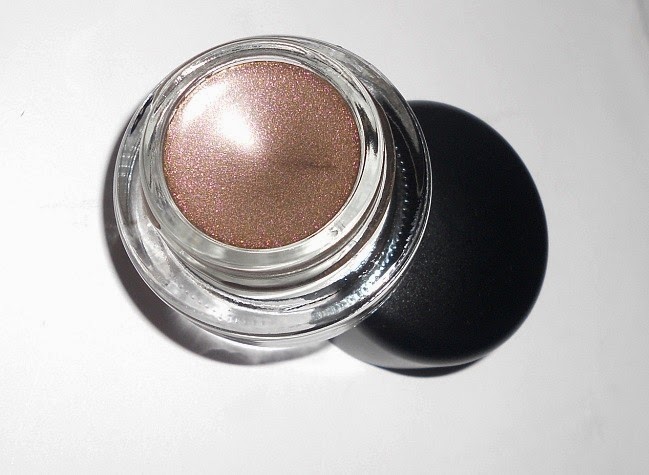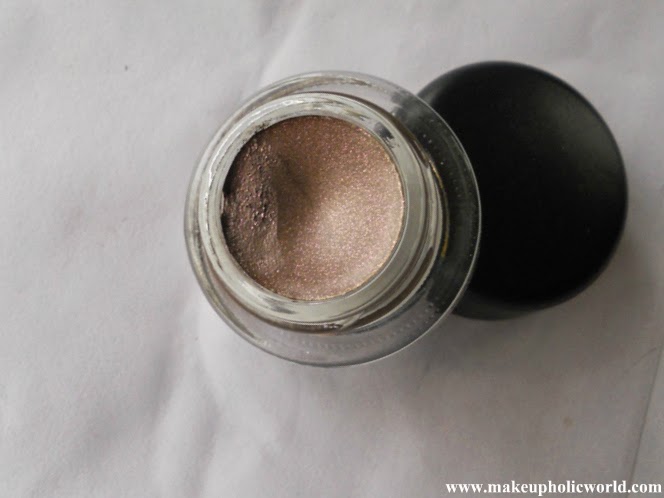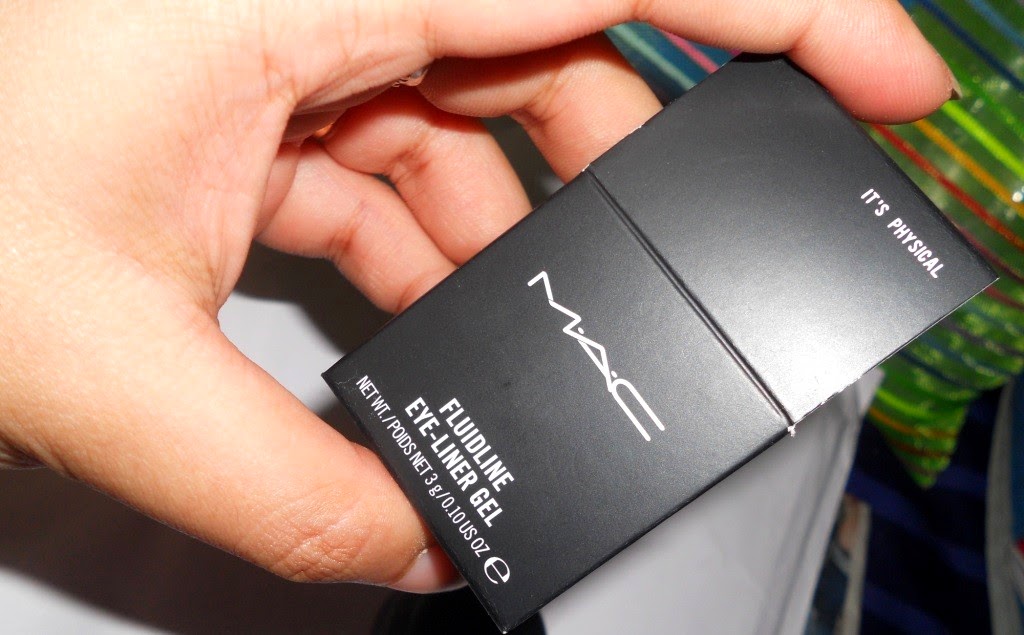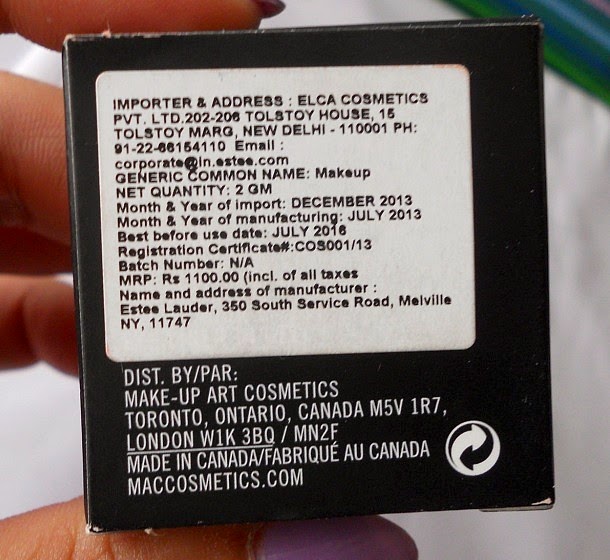 My take on the product
The fluidline comes in a teeny tiny cute glass pot without any brush *chhii to u MAC* and they told me to store it upside down to ensure it doesn't dry out quickly  the glass pot is quite sturdy and easy to carry!
The texture of the fluidline is oh so buttery soft, smooth and very easy to apply evenly 😀 I use my Maybelline gel lining brush to use it and it works just great <3 it does not apply opaque in the very first layer though and can be easily built up by another coat to achieve the color in the pot.
The color is probably the most unique I have come across in mac's fluidline yet 😀 it seemed to be a kaleidoscope of golden brown and purple pearl and I fell for it pretty badly 😛 I asked the s.a to demonstrate it and she used it as a base on my eyes with a bit of highlighter and it looked oh so subtle yet gorgeous! I use it above my lash line and it gives a wet pearly coppery effect which I absolutely love!
The staying power is amazing of course and does not streak, flake or wear off till I remove it at the end of a long day with my makeup remover
I tried using it on my waterline too and happy to state that it did not irritate my eyes at all even though it has glitter
Pros
Sturdy cute pot packaging which inspite of being glass is very convenient to carry around
The texture is amazingly smooth and very very easy to apply evenly and quickly
The color is most unique and can be used with any outfit, any look- day or night
The staying power is awesome and does not budge till removed properly <3
Does not irritate eyes even when used on waterline
Cons
Does not come with a brush
EOTD & Swatches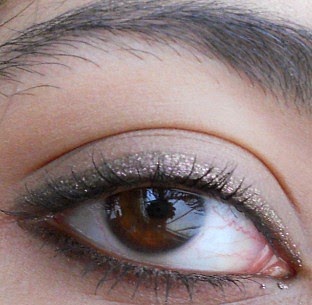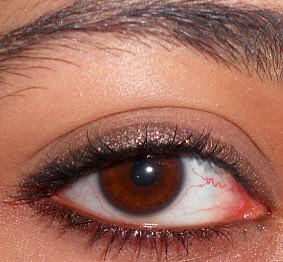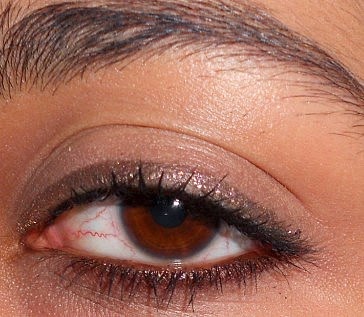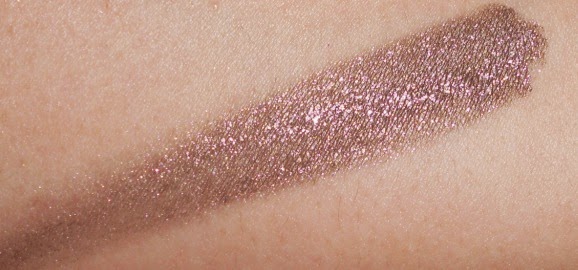 My rating- 4.5/5 <3
Do I recommend? 
Umm since it's a limited edition product  its so very unfair on MAC's part 😡 grrr..but if in some cities you still have the magnetic nude collection in stores, do check out the fluidlines <3 a big thumbs up!
Till my next post, do miss me my pretties and keep smiling <3 muuahss
Makeupholic World :
Awesome review as always Agni 🙂 I never tried fluidlines…I m not a gel eyeliner person…This is looking gorgeous on you! awesome eyes u have!! and pretty pics too….