Hi lovely ladies out there….Hope you all are doing fantastic!
Spring is already here….and here's a beautiful palette to rock your spring time looks!
I am reviewing Sleek Glory Palette for you all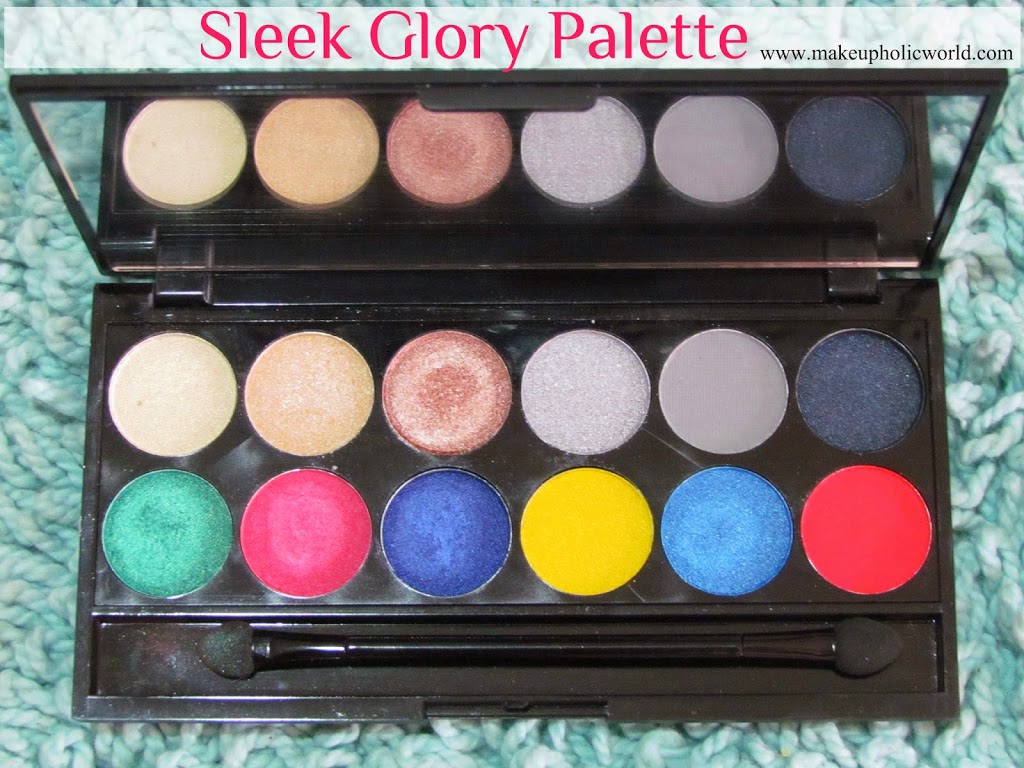 Packaging & Price
7.99 GBP; Comes in a regular sleek Eyeshadow Palette(with an attached mirror) & a double sided sponge tip applicator
Sleek Glory is more of a collector's palette, inspired by colors of the underground. As always, the colors are nicely pigmented, although there are only 2 matte shades in this palette.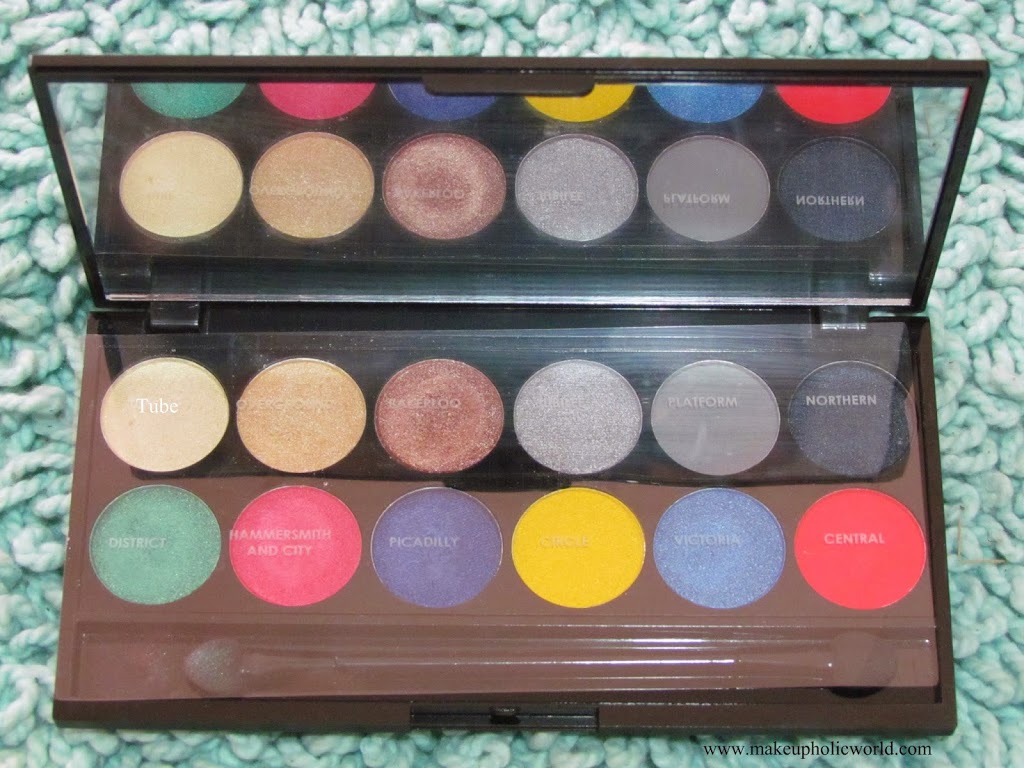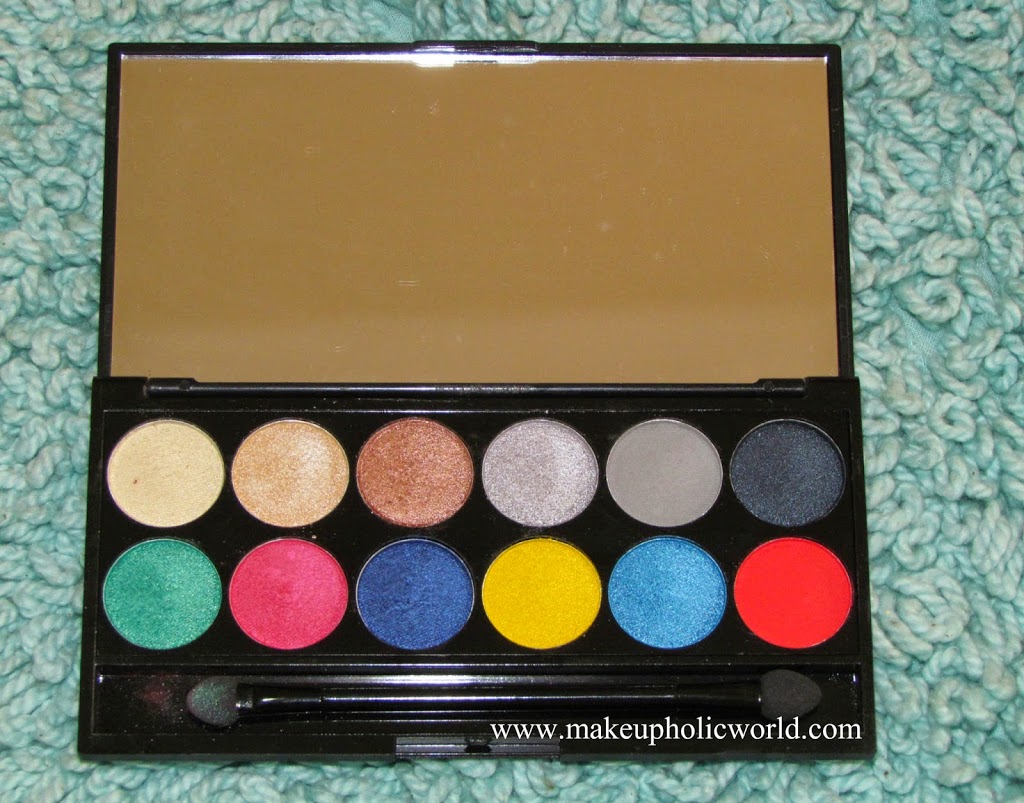 The top line of shadows helps you create more subtle neutral looks, with the bottom row to add some bright splashes of color perfect for spring!
Swatch without flash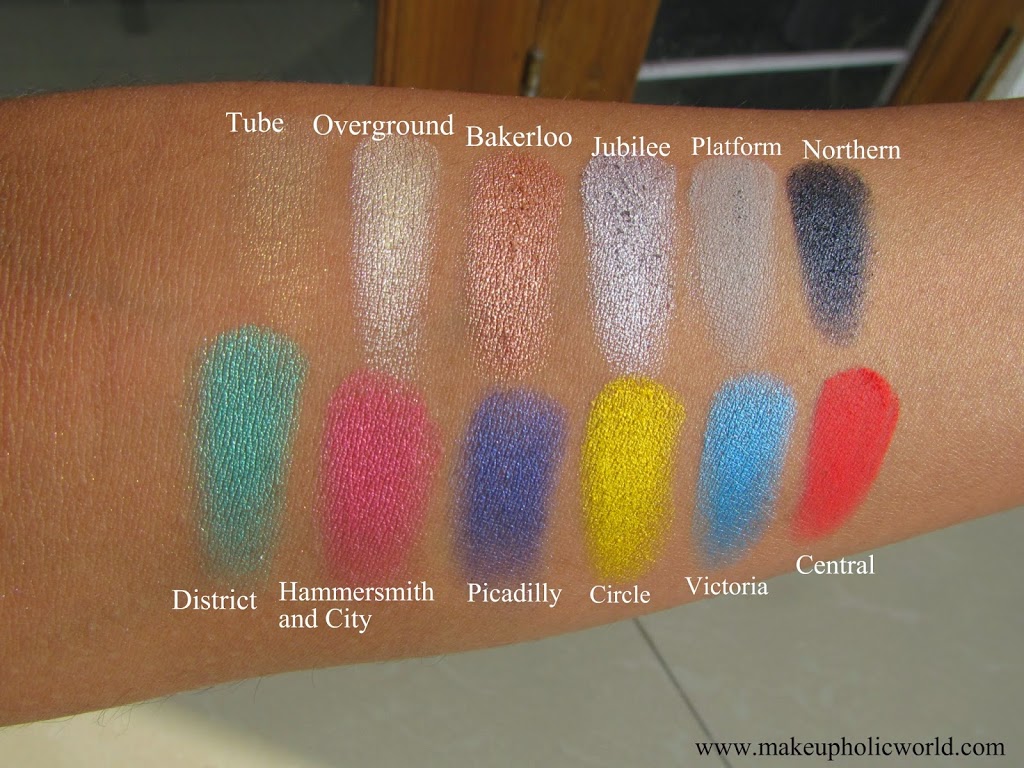 Shade Details
Tube – gold shimmer shade
Overground – A champagne highlighter shade
Bakerloo – coppery brown shade
Jubilee – Metallic Silver with a hint of blue
Platform – grey shade
Northern – navy blue shade
District – green shade
Hammersmith & City – fuchsia shade
Picadilly – blue shade
Circle – Yellow shade
Victoria – sky blue shade
Central – matte red shade
Swatch with flash
Most of the colors featured in this palette are smooth and pigmented
Platform was found to be a lil patchy and sheer ; Overall a great palette. When applied with a primer underneath, shadows lasts for about 6-7 hours on me which is awesome!!!
Pros
pigmented
sheer shades can also be layered to get desired intensity
lasts for about 6-7 hours with a primer
no chalky shades
Cons
Limited Edition! you guys have to search EBAY UK to get it as it s no longer available in website!
Have you guys tried Sleek Glory Palette or any bright color palette from Sleek
Hope you all liked the review!!!