Hi beautiful ladies out there….Hope you all are doing absolutely fantastic….Today I am reviewing one of my favorite cleansing foam face wash. I have a super sensitive combination skin .This was prescribed to me by my derma when I asked her a gentle everyday facial cleansing foam. Lets move on to the review : Sebamed Cleansing Foam For Acne Prone Skin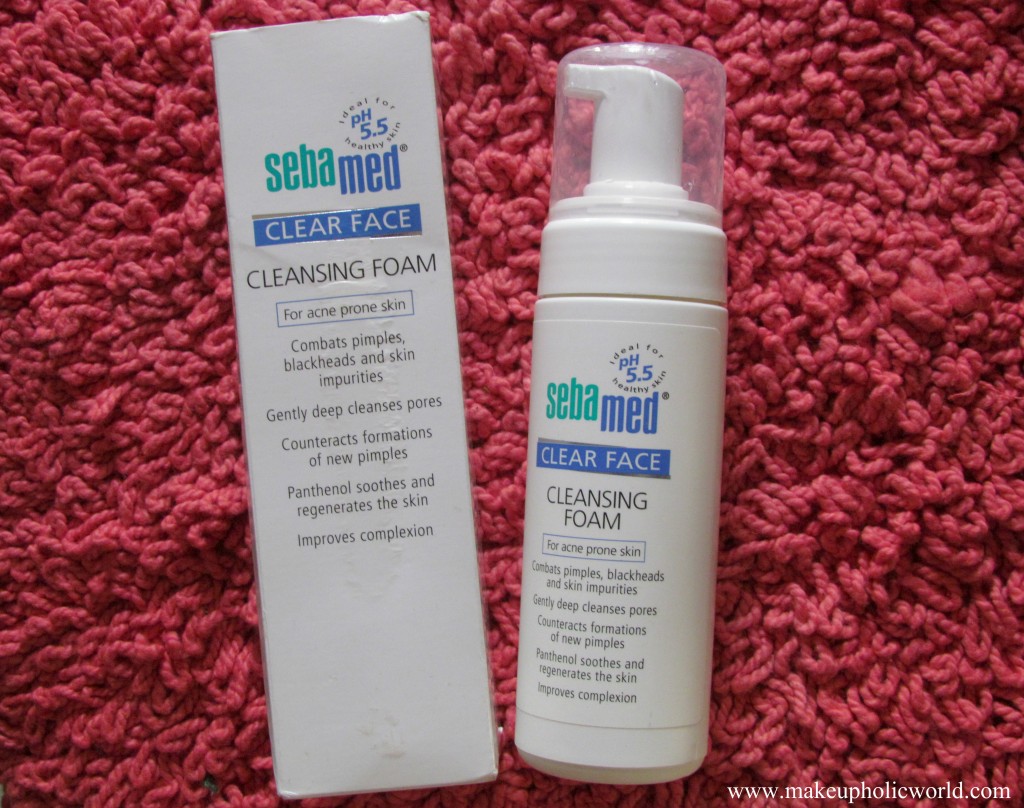 What does the company claim about this cleansing foam
Sebamed Clear Face Antibacterial Cleansing Foam contains Montaline C40 and panthenol.
The NEW active ingredient Montaline C40, based on coconut oil, reduces the number of bacteria from 100,000 to zero in 5 minutes.
Prevents the formation of new pimples with it's active antibacterial agents.
Refines the complexion, provides a matt finish and prevents shine.
Soothes with Panthenol and encourages the regeneration of irritated and inflamed skin.
The pH value of 5.5 stabilises the natural protective acid mantle. Has a particularly gentle cleansing action.
Packaging & Price
Comes in a  bottle with a pump dispenser. Price : 630  INR;  Qty: 150 ml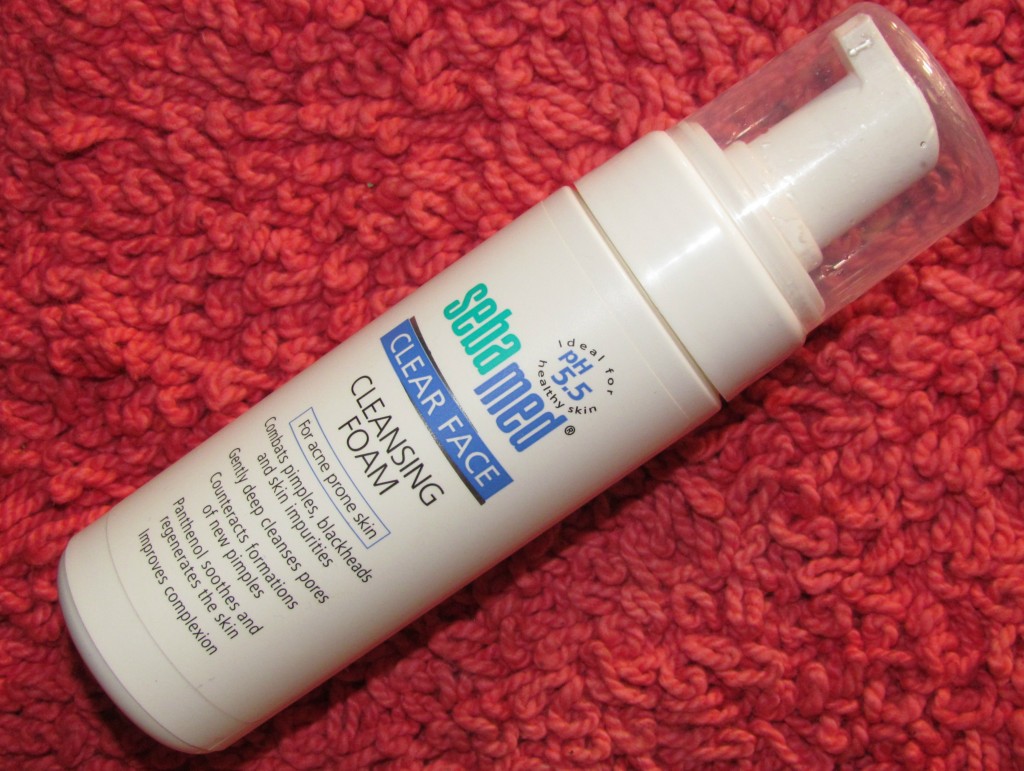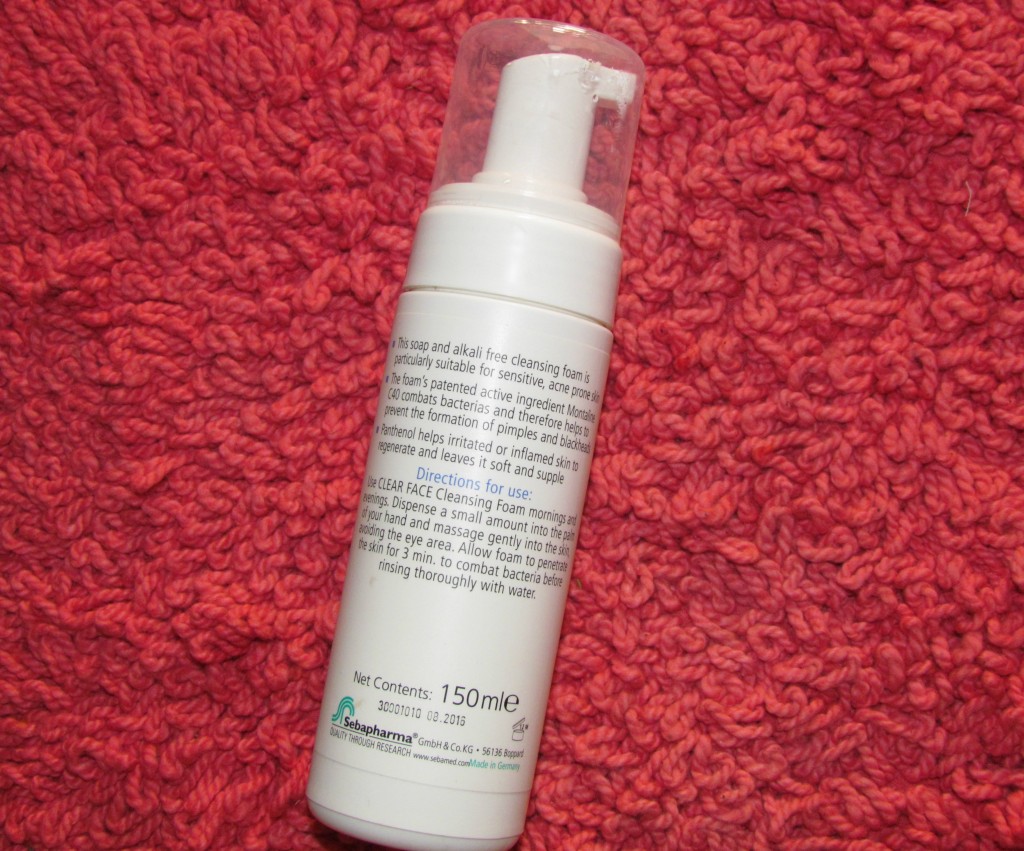 My views about Sebamed Cleansing Foam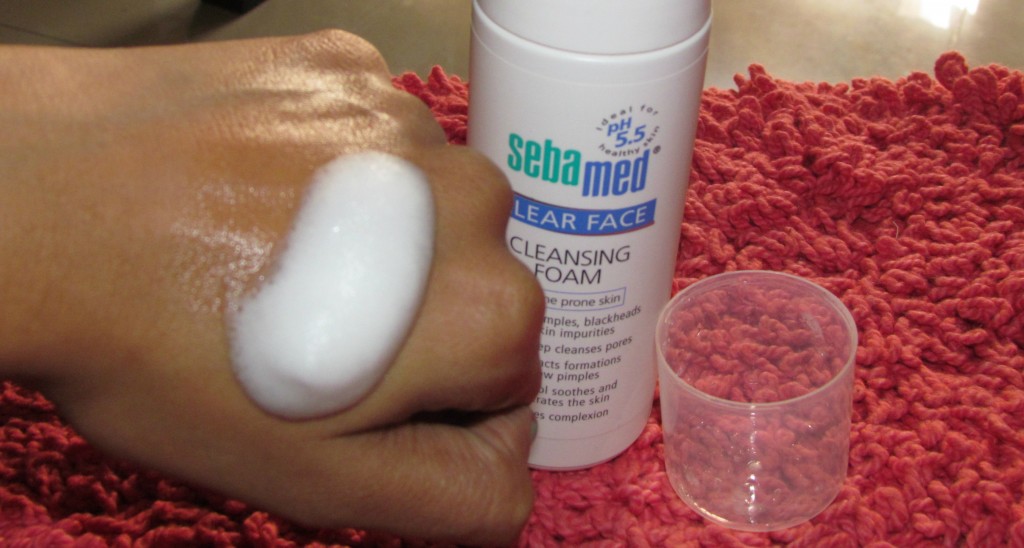 I have been using this along with my Oriflame tea tree face wash (when I have problematic skin) & Acaiberry face wash ( mostly at night before sleep)& neutrogena( after coming from office and when I wake up) since almost 2 months now and I can definitely say this is one of the best facial cleansing foam that I have used! Comes in a pump dispenser bottle, just one pump is enough to cover the entire face. Unlike other foam-based cleansers, you need to apply this cleaner and keep it for 5 minutes on your skin. This will help to kill the germs and bacteria effectively. I usually apply this twice a day, i.e., mornings and evening after coming back from office.
I generally remove my makeup using my favorite MAC cleanse off oil and wash my face first with a mild face wash ( Oriflame Tea tree / acaiberry/ neutrogena) and then, I apply this cleansing foam. I have used this as a face wash too, but as it won't lathers so much I wasn't getting that deep clean feeling on my face, So I prefer  it as a treatment for my skin to face wash and this works well. I started feeling my skin was more clear and smooth, in fact, I hardly get any blackheads or zits on my face anymore. occasionally I get one/two pimples but nothing major. This effectively helps to clear out the pimple by quickly heal & drying it thereby leaving zero marks! I have a super sensitive skin and this cleansing foam is very mild on my skin, Its not drying at all. It does not give stretchy or oily feeling at all, in fact, my skin feels soft and supple! This is definitely my HG cleansing foam. It gives a matte look after washing off and wiping with a towel. Leaves my skin smooth and radiant looking! I have been using this since 2 months and I am finishing this bottle. Surely I will repurchase this. !
Pros
Effectively removes dirt from face
Cleanses the pores effectively
Reduce blackheads and whiteheads with regular usage (say 2-3 months)
Helps to dry out the pimple faster without leaving any scars
Makes my skin soft, supple and radiant.
Dermatologically tested.
Maintains the pH balance of the skin
Suitable for all skin types
No stretchy feeling behind and does not dry the skin.
I cannot find a single con for this particular product. This is a must have product for me. I will definitely repurchase
Have you used this Sebamed Cleansing Foam. Do you like it?