Hi beautiful ladies out there…. Today I am reviewing MAC mineralize blush in the shade Love Joy.  Love Joy is a dark blush, with a earthy  golden glow .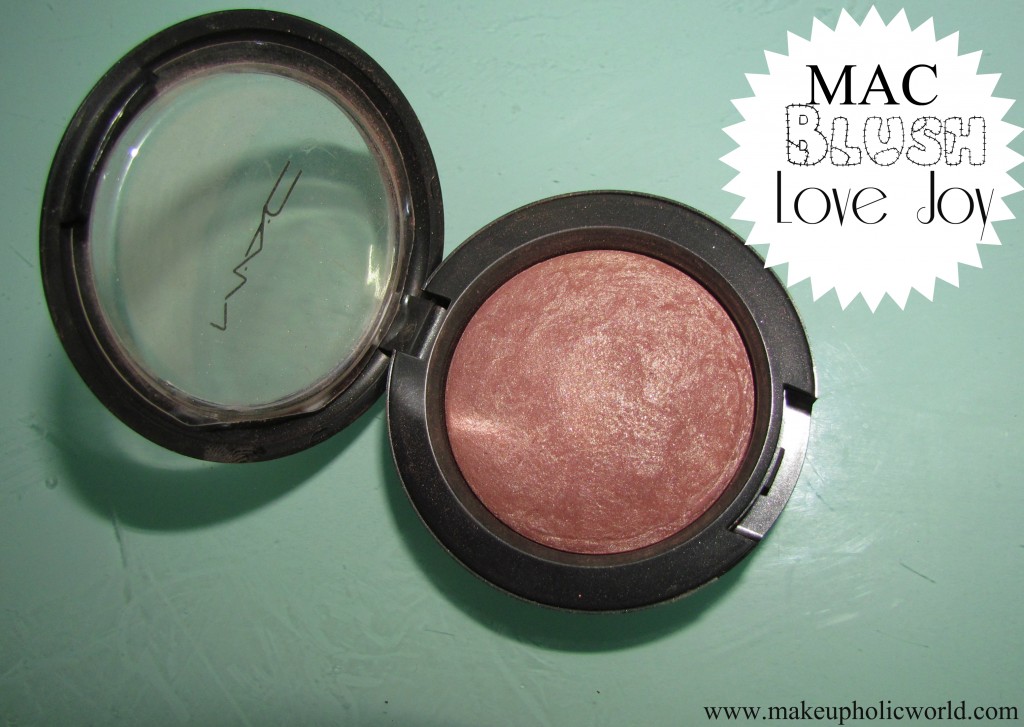 What MAC says about Mineralize Blushes
The minerals are refined baked in the oven in a powder formula to provide a lightweight and translucent application. The colors may be slightly built, layer by layer, without leaving a heavy coating. Illuminates and enhances the cheekbones with a bright, pearly sheen.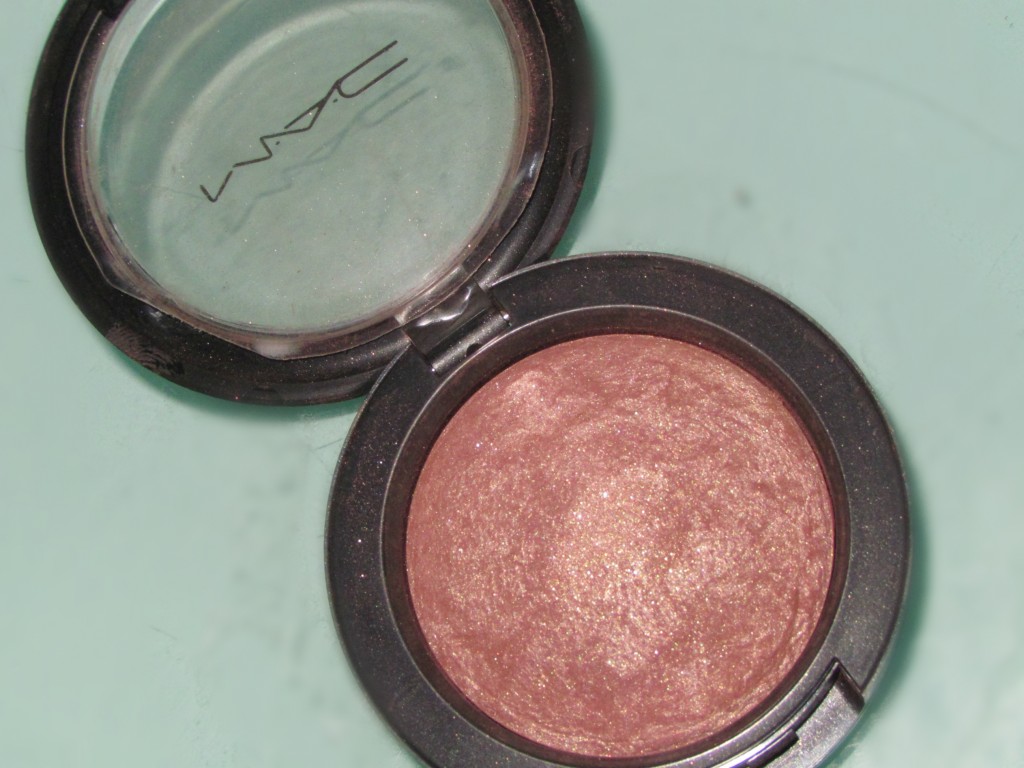 Packaging & Price: Comes in the usual MAC packaging. Price : 1650 INR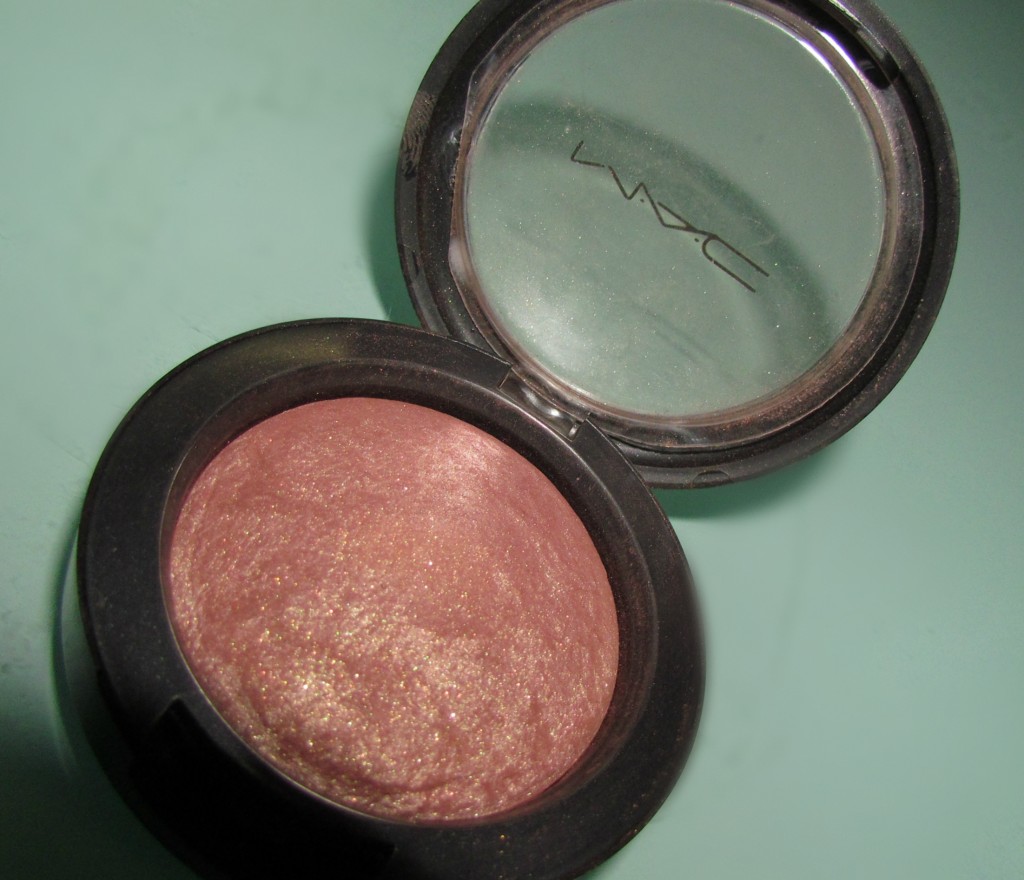 My experience using the blush and swatches
Texture of this is very smooth and doesn't have any chunky glitters to it. It is a peach shade with bronze shimmers to it and can be layered to add more intense look.
Works wonderfully to add a shine to the cheeks without making it odd. I have included both the swatches – in daylight as well as using flash. This shade is highly pigmented and the color you see on the pan is different when you apply it. Stays on me for almost 8 hours and this is a slightly different shade from the usual colors that people tend to choose.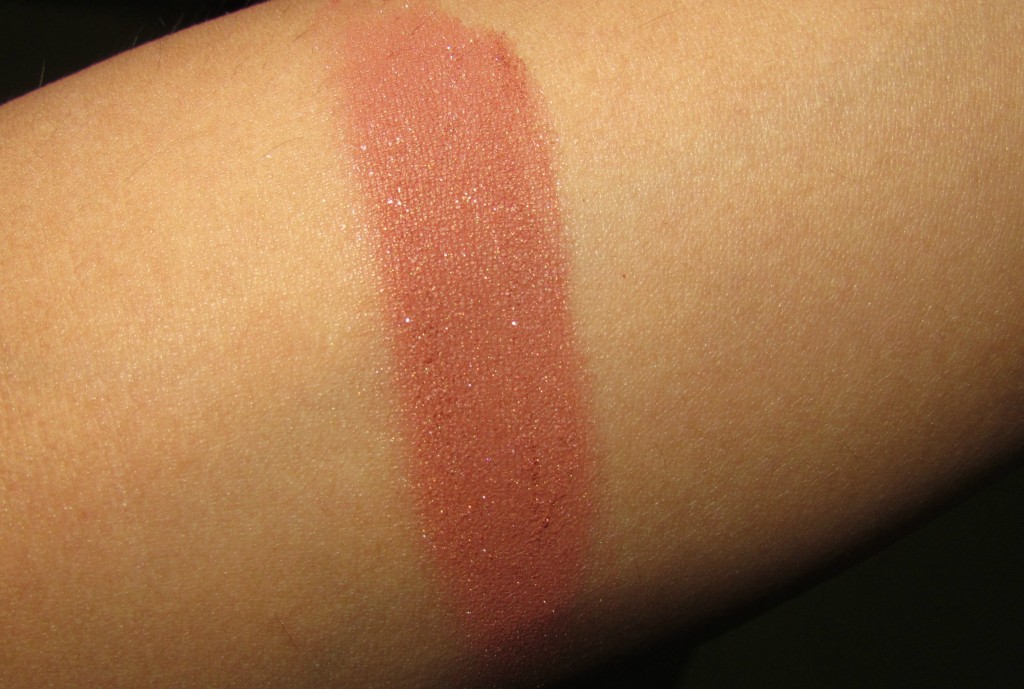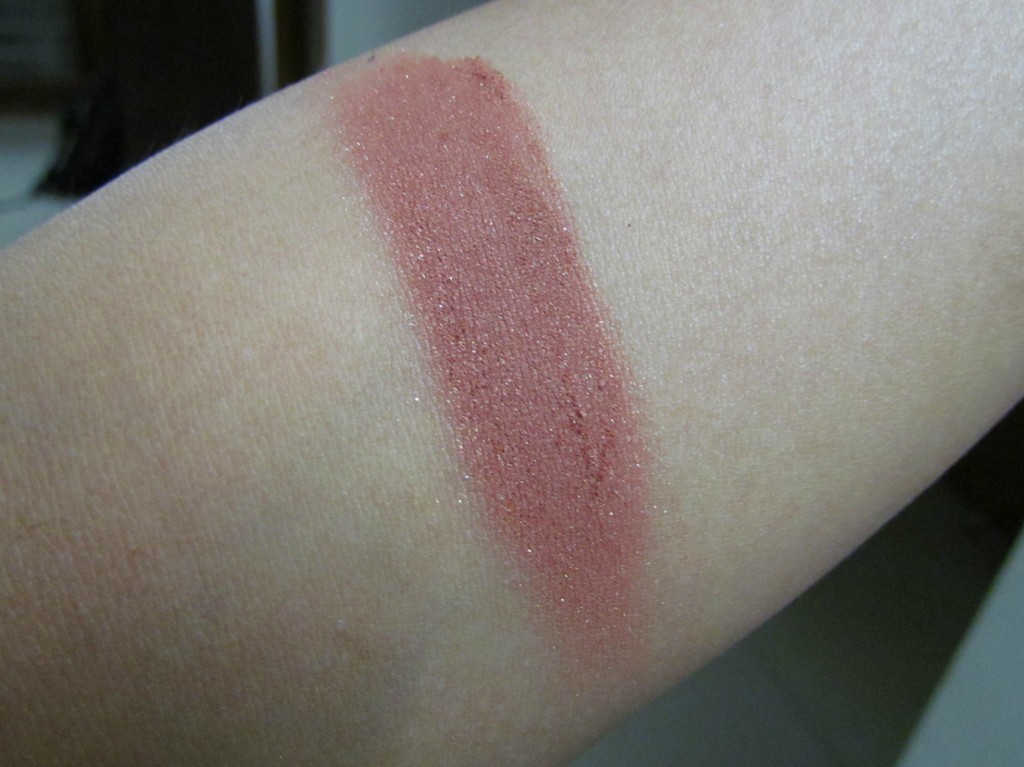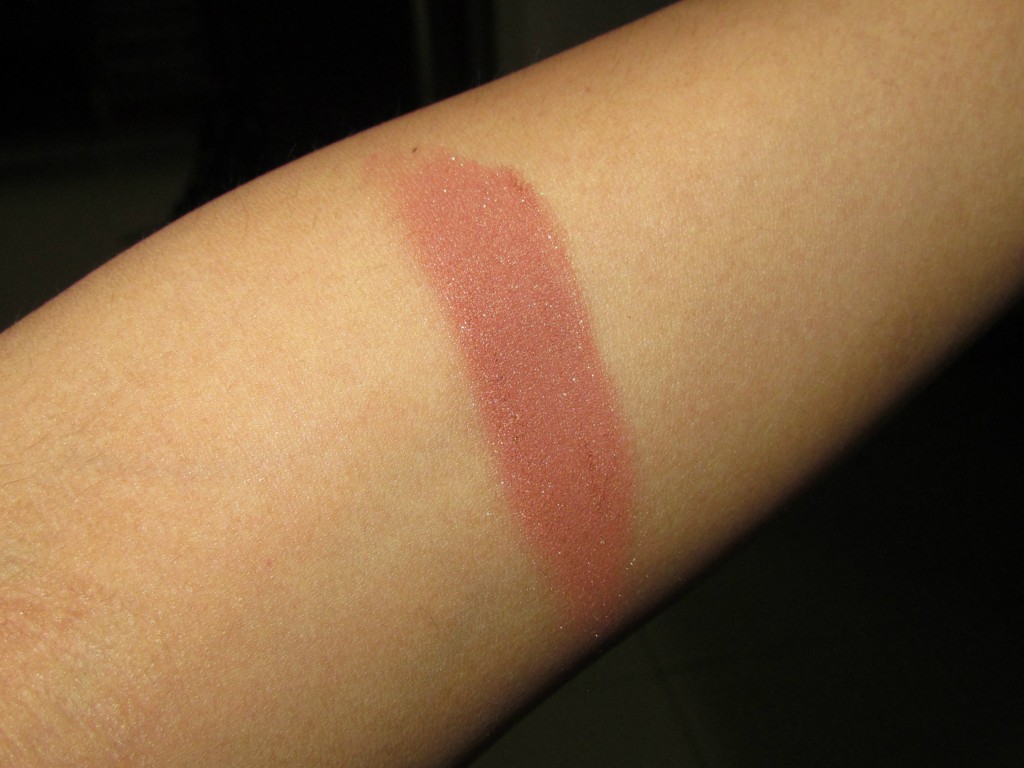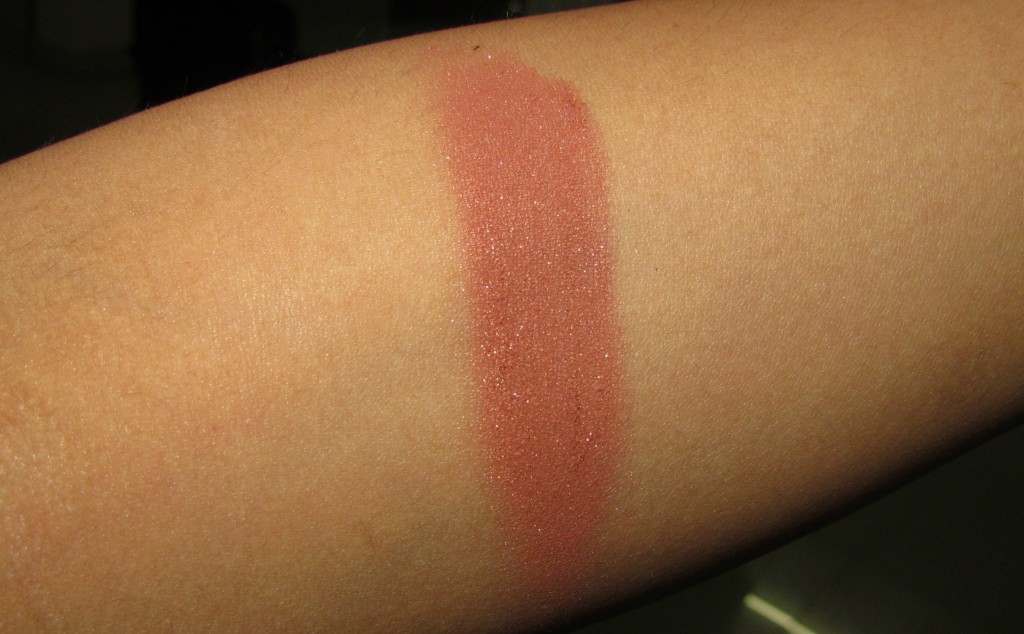 This is how it looks on me. I apply lightly during day time and layer it up for night looks. Some how, I am not a big fan of this shade. I like my pinks and peaches more.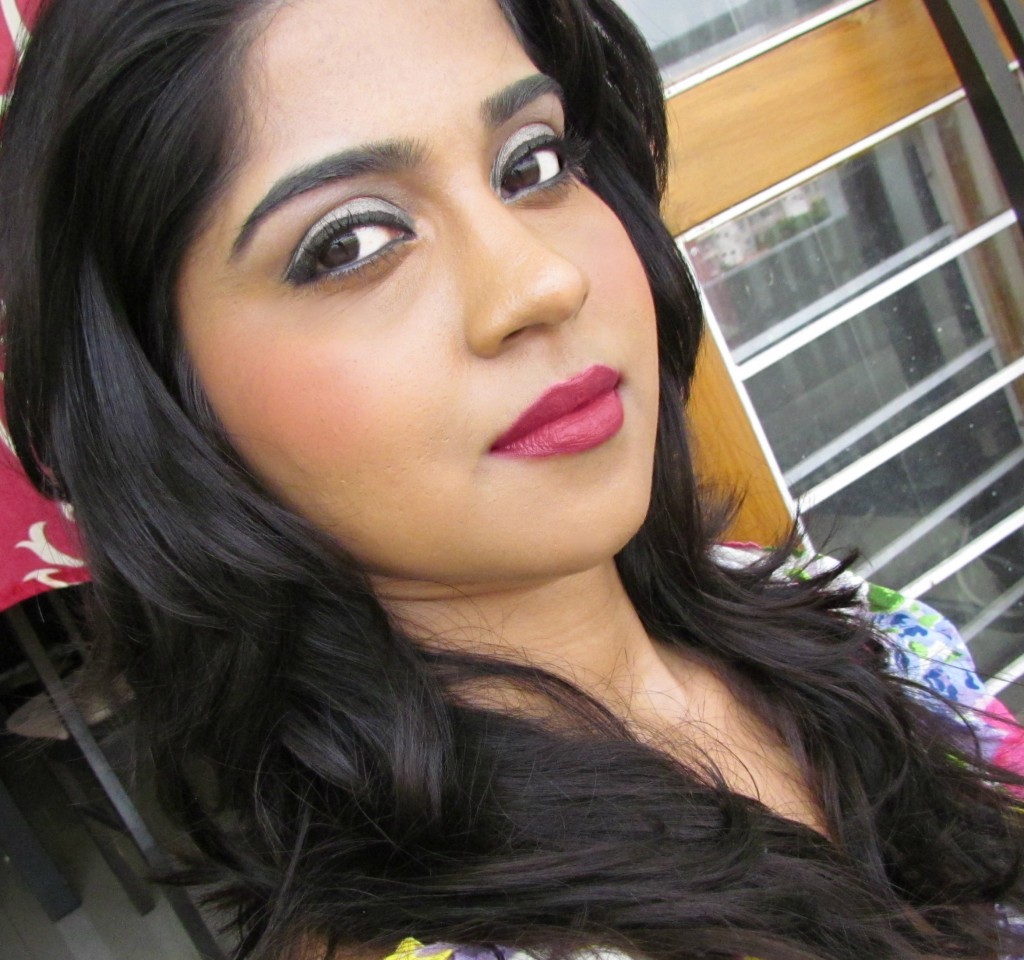 Pros
-Amazing pigmentation
-suits everyone
-stays up to 8 hours
-no chunky glitters
-blends effortlessly
-leaves a natural looking bronzey shine to cheeks
Overall, a great pick for people who want to experiment a different shade from usual pink/peach signatures…I didn't impress me so much as I am more inclined to MAC Peaches/Pinks….
Have you tried MAC Love Joy Blush. Leave in your thoughts below.