Hi friends… Since 3-4 months,  I have been experimenting with different sun protector day creams for face and body and I thought to share my views on this particular product. I am a person who is really concerned about skin related products and now that I live in a city where summer is in its full swing.. I am forced to try different products and see which suits me best in this extreme hot weather outside. Today I am going to review ZA True White Day protector which I started  using a month back.
If you are wondering  about the brand, Za is a brand which is also part of  Shiseido India Pvt. Ltd., which got recently launched in India.  Za as a brand is a skincare and makeup brand  You can visit their site for more info.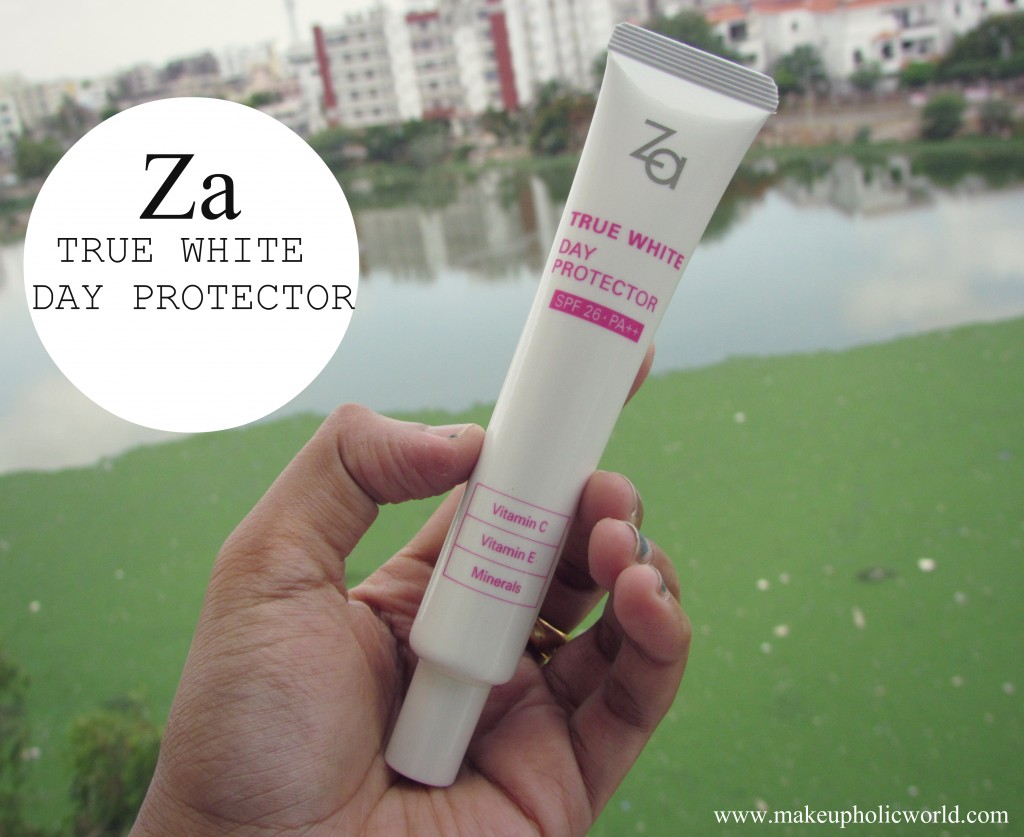 What does the brand claim about ZA True White Daytime moisturizer 
-Daytime moisturizer
-SPF26 PA++
-Provides comfortable, light-weight yet strong protection against UV rays at daily base.
– Helps diminish spots and acne marks at the same time.
-Minimizes the appearance of visible melanin accumulation.
-Veils skin with a bright, pearly radiance that enhances skin tone for a healthy look.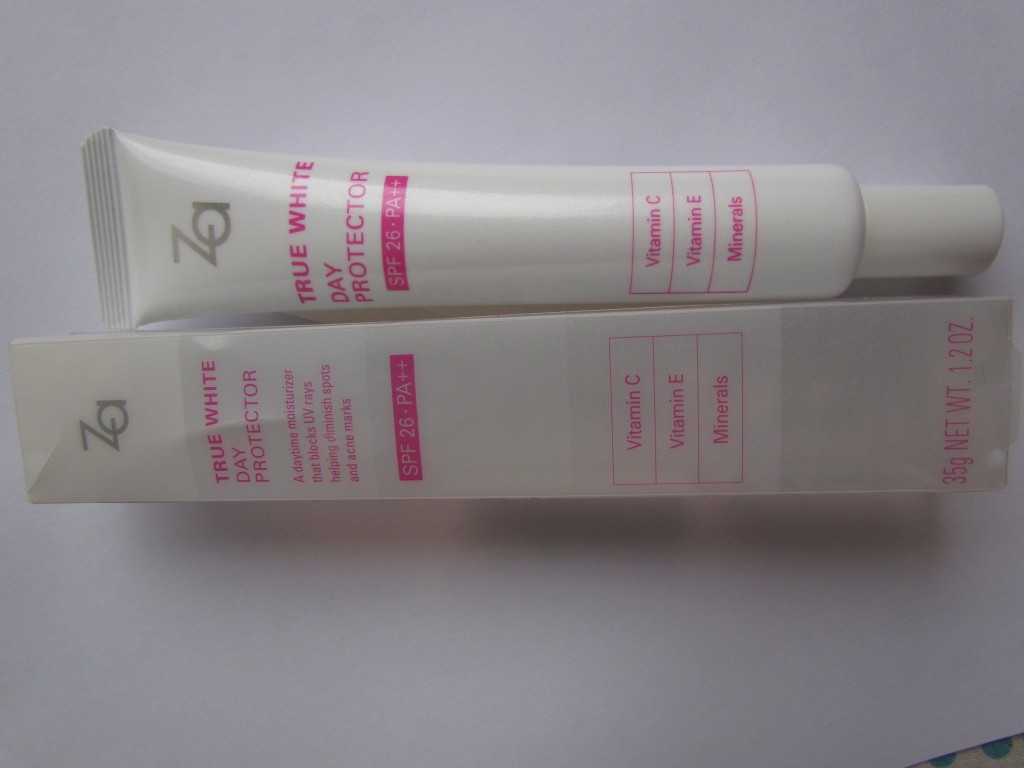 Packaging & Price
Price: 799 for 35 gms ;  Za True White Day Protector comes in a slim white tube with a small head cap. It has a pointed nozzle which aids in dispensing even a tiniest amount of product easily. Buy it from here
More Pictures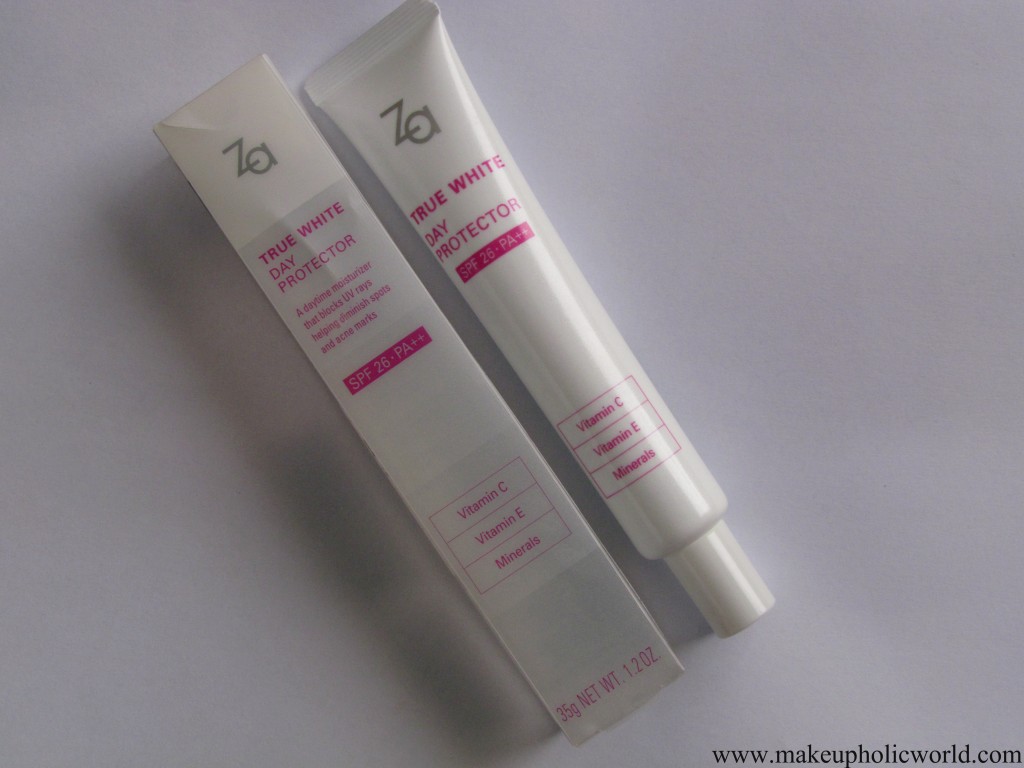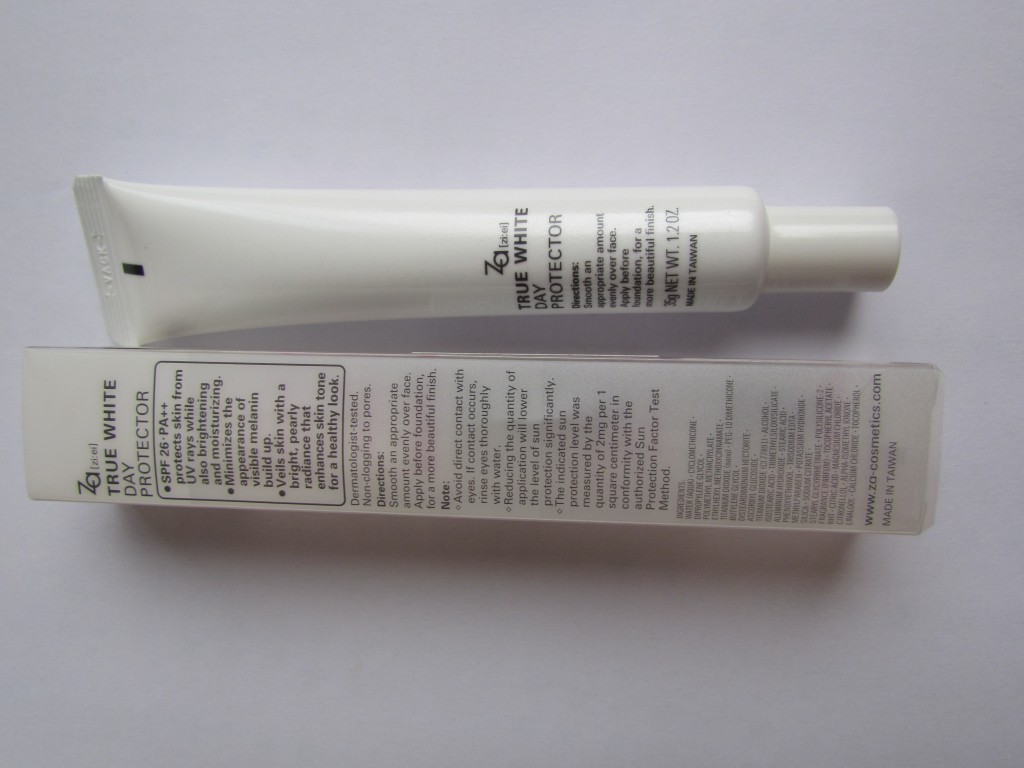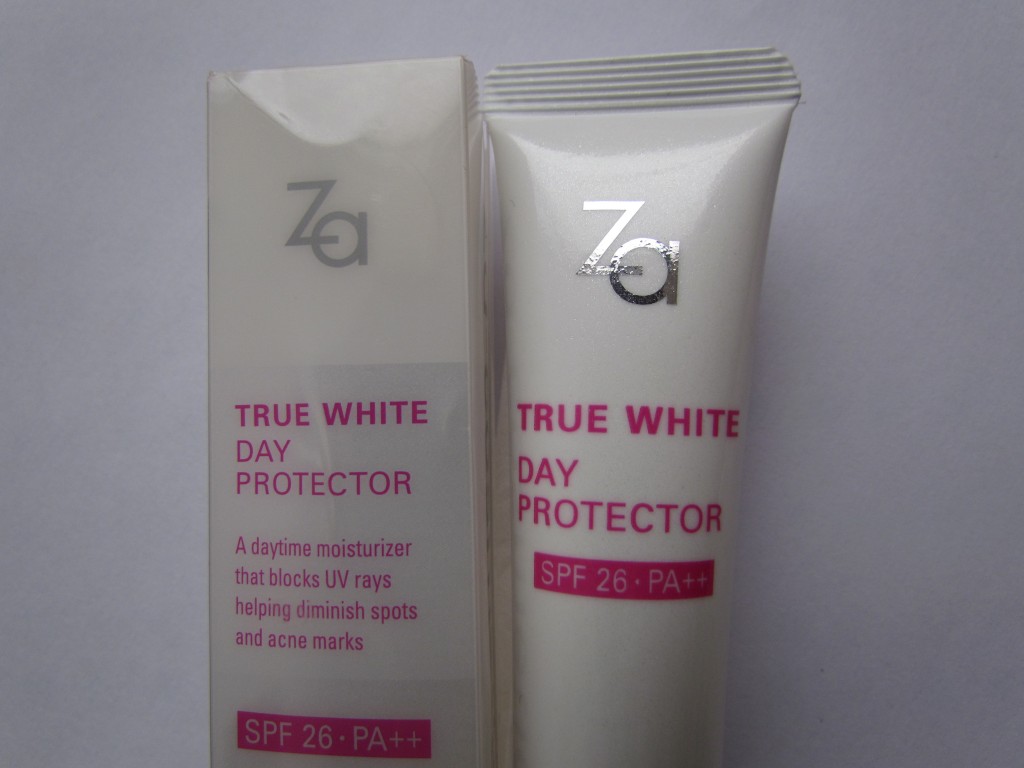 Ingredients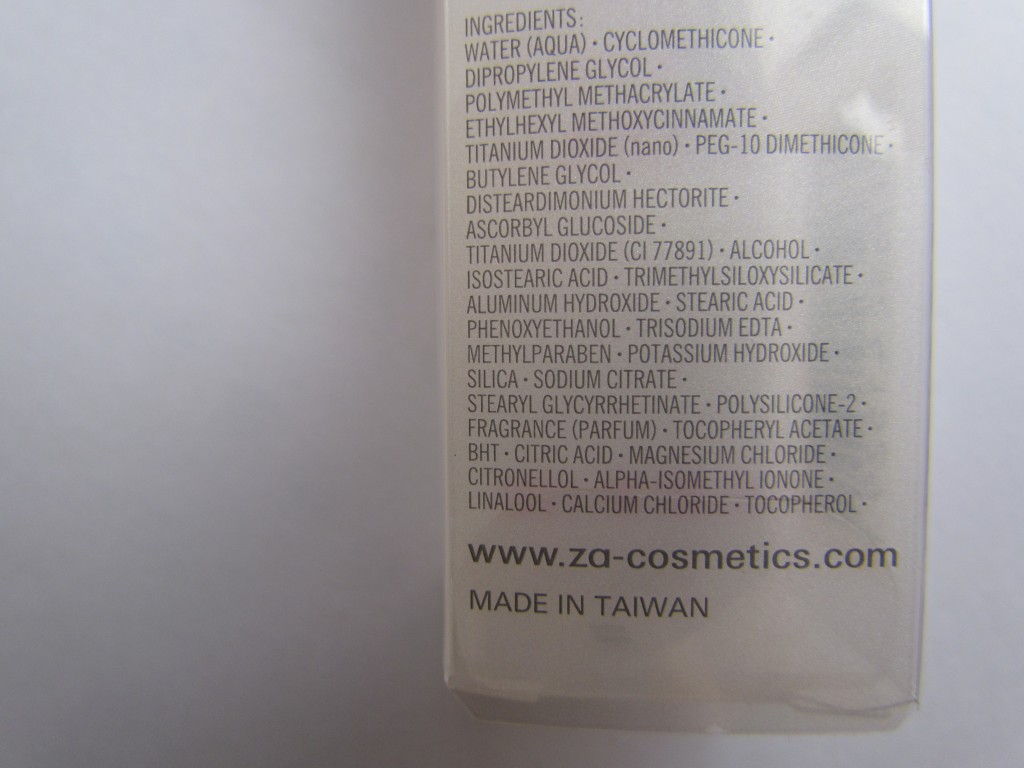 Usage directions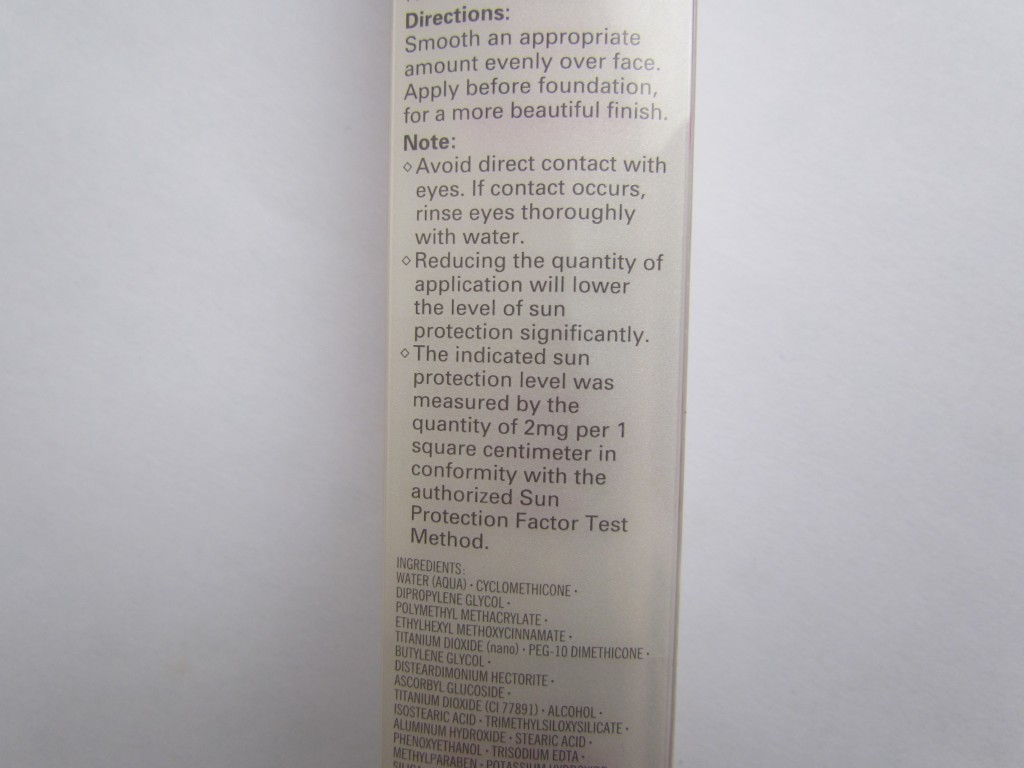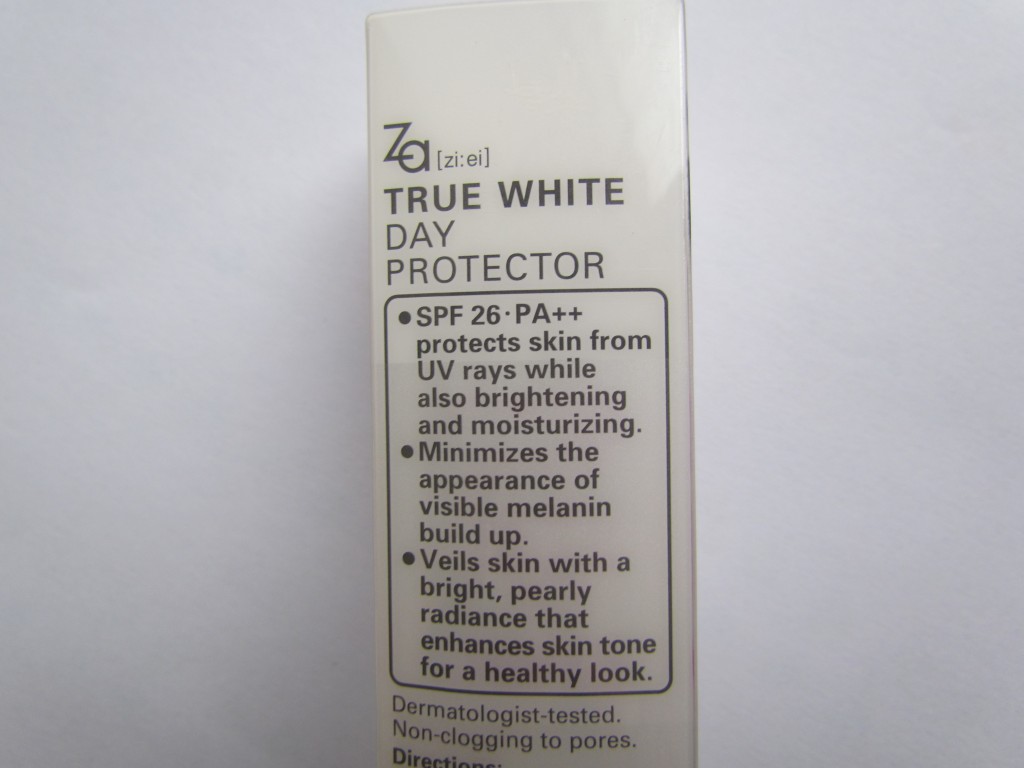 Swatches and my thoughts about ZA True White Day Protector
Za True White Day Protector is a creamy white product with a runny consistency. It applies smoothly on skin, with a slight white cast on application, which disappears within a few minutes without any sticky feeling. It keeps the skin soft  and moisturized for sometime. The cream claims to help diminish spots and acne marks, I must say that I haven't noticed any results  in a month,The cream has SPF 26 PA++, which I think is way too less for Indian summers. It never gave me any breakouts or skin irritation.. People who are greater than NC 42 I would say, stay away from this as this gives a strong white cast. I am NC 40 now and it works okay for me…I apply my regular foundation and set it with my compact and keeps my face oil free for a long time…Overall, I would say that it is an okay product,  didn't do anything great but not bad either. Instead of putting a sunscreen and moisturizer separately, I would prefer 2 in 1 products like this. Only downside is, I wish it had a slightly higher SPF.
See the swatches and more pictures of the tube.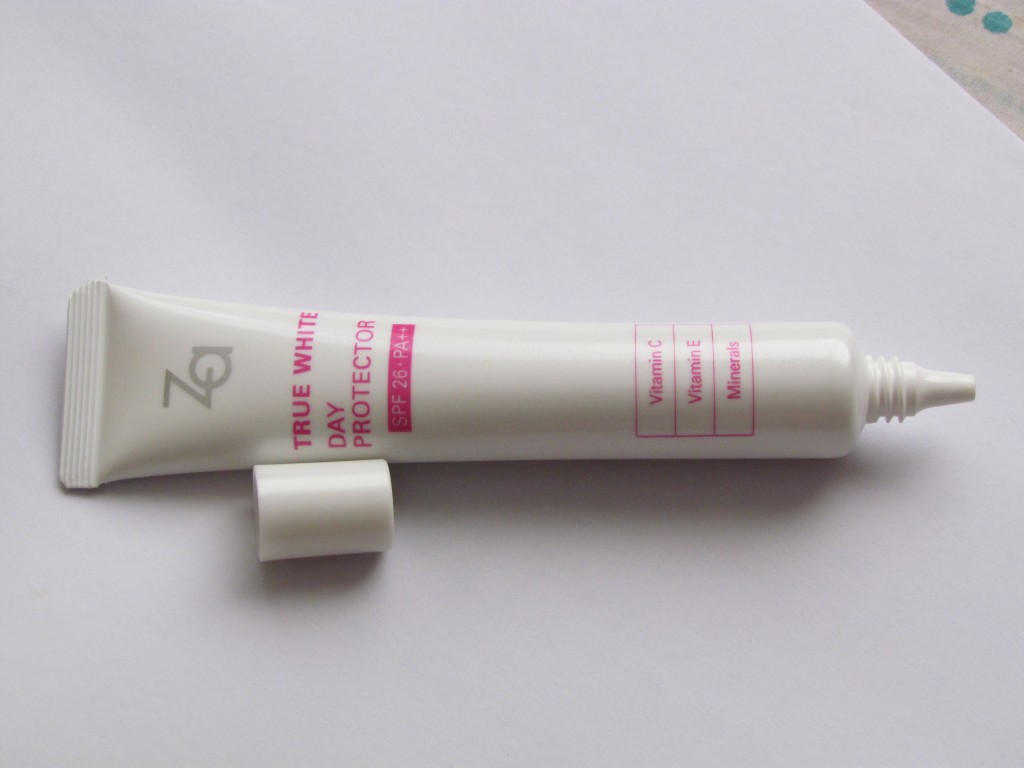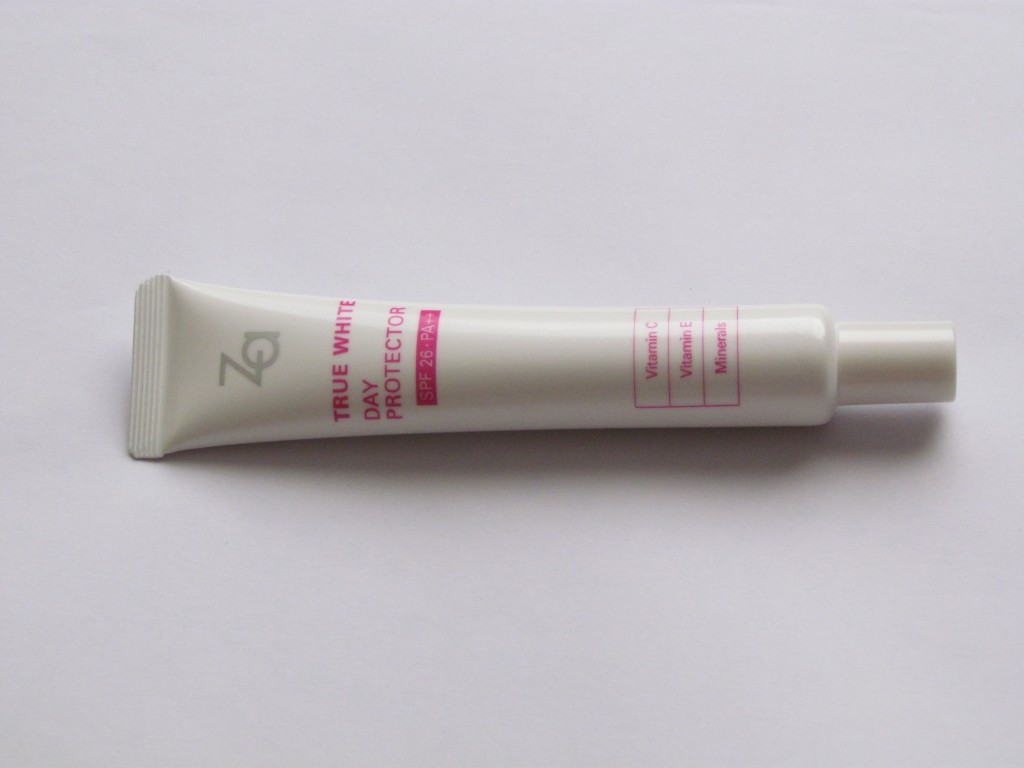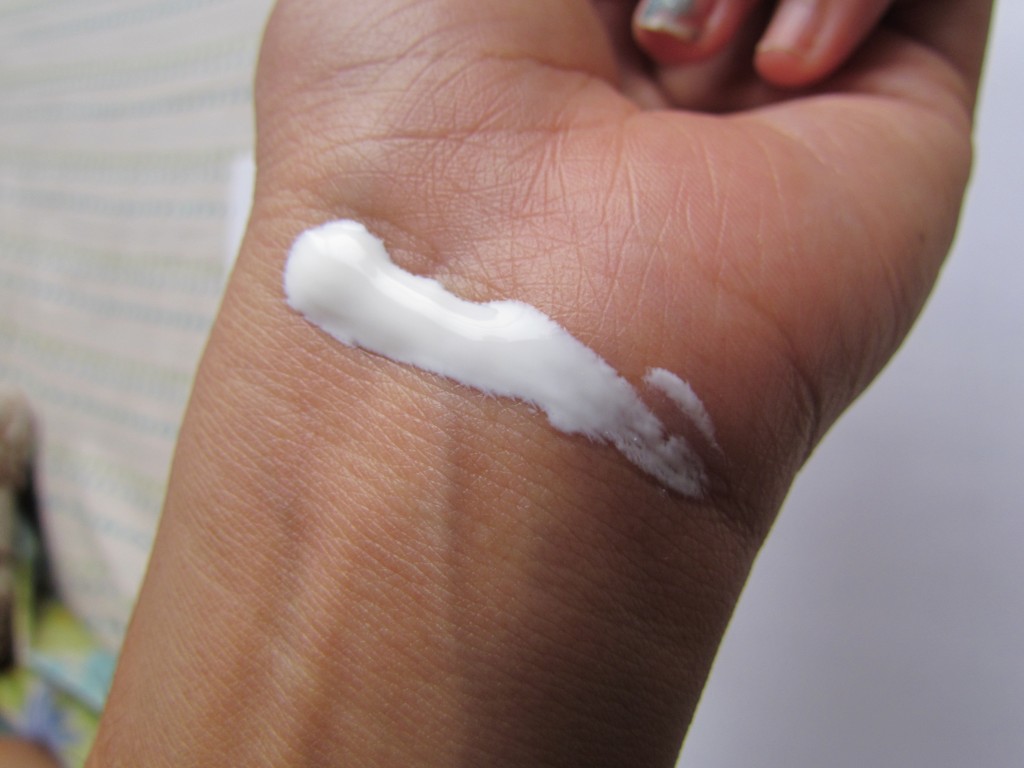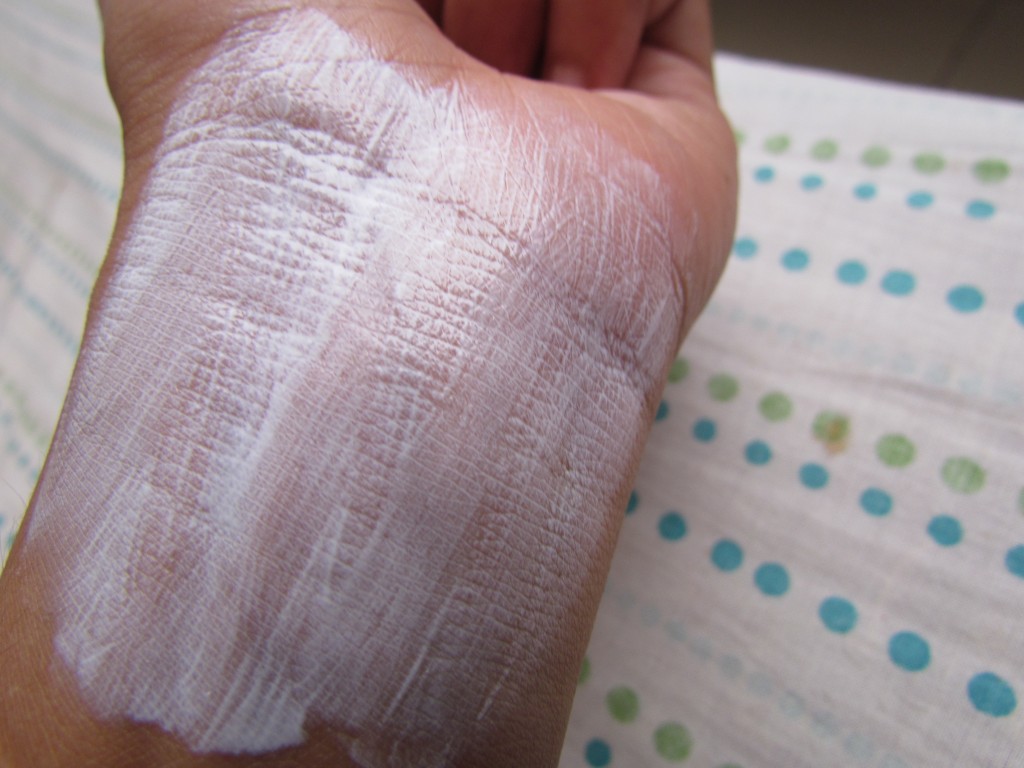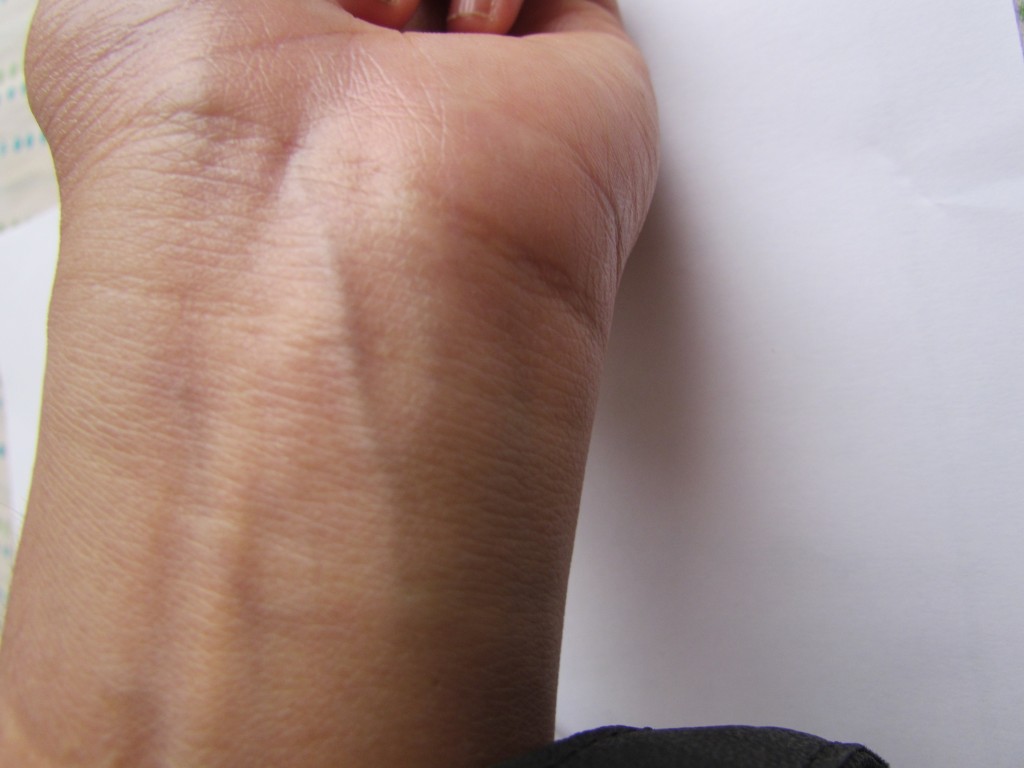 Pros
-Lightweight texture with no sticky feel on application
-absorbs easily on blending.
-Mild fragrance.
-Sleek tube packaging.
-Does not clog pores or cause breakouts.
-doesn't sweat in hot and humid weather
Cons
-Leaves a strong white cast on darker skin tones.
-not easily available
-contains parabens
Overall, a two in one product (sunscreen+moisturizer) . doesn't leave a white cast if  blended properly. No sticky/ tacky feel on skin. absorbs easily and keep skin moisturized for some time. However, I wish  it came with a higher SPF :/
Will I repurchase: no ,  I won't; I would rather go for sunscreens with higher SPF
*Product send by brand PR for consideration ;