Hi dolls….Today I am reviewing my HG concealer from MAC. I have tried a lot of concealers in the past and none of them helped me diminish my racoon circles around my eyes..I fall into NC40 in MAC for shade reference…Some of you might be wondering…Whaaat?? Then, Why on earth this girl is using a darker concealer, Guys, My under eye area is quite purplish than dark and I need a concealer with yellow undertones to cover it up.. I tried peachy undertones(NW) range and it didn't suit me. Finally, I decided to get this shade. Let's move onto review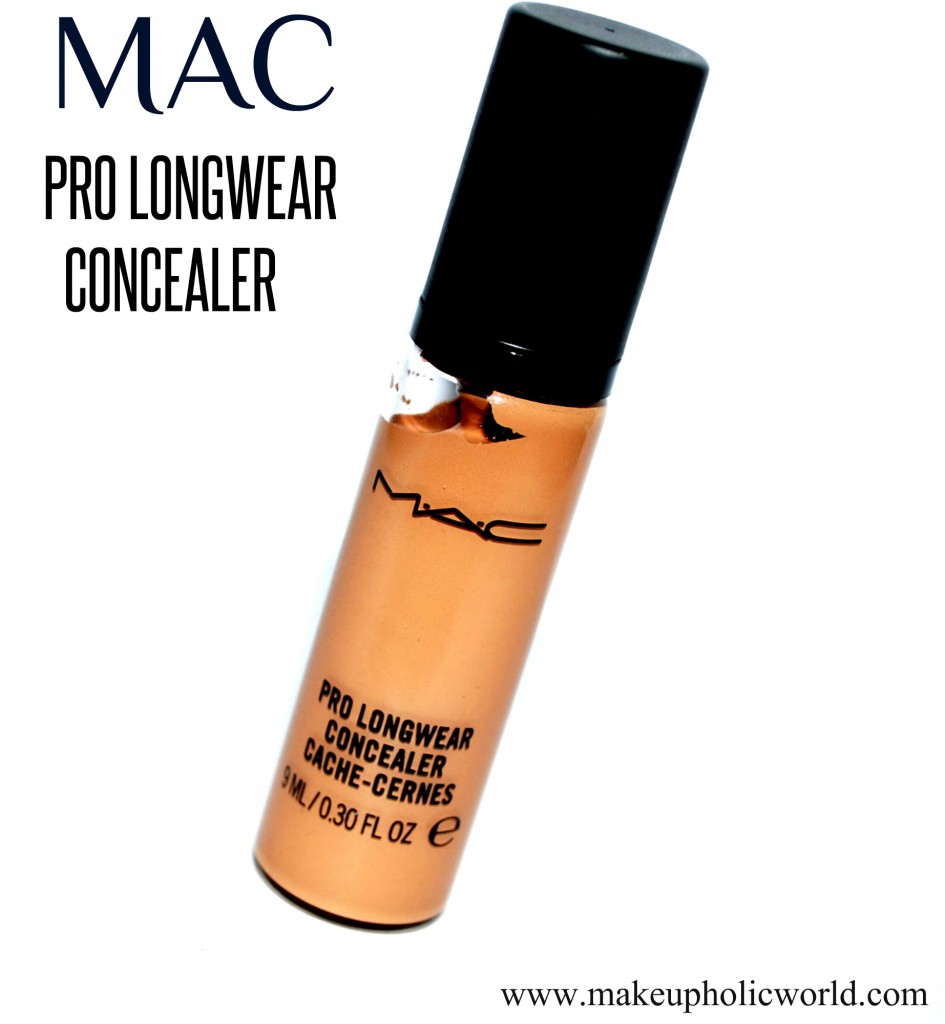 This product comes in a glass bottle with a pump dispenser. I must say that the packaging is terrible. I once dropped one bottle and it broke into several pieces and I wasted my money got wasted. Now, coming onto how sturdy the bottle is- It is fairly sturdy and it neither leak or anything but the pump dispenses way too much product! This a high coverage concealer and one needs only very very little product to cover up both under eye area.. One has to be really careful while dispensing the product else it will result in the wastage…I really beary wish it came with a doe foot applicator instead like the Select Moisture Cover ortube packaging  like the Select Cover up concealer.
Now, Lets talk about the Price…Guys… : Weep 🙁 It used to be 1200 INR. But, MAC hiked the prices of all products, Oh  boy, I don't know how much it is right now, Guessing its not more than 1500 INR now. You get 9 ML of product and it lasts for about 8-9 months for me even if used daily.
have a look at the closeup of the concealer tip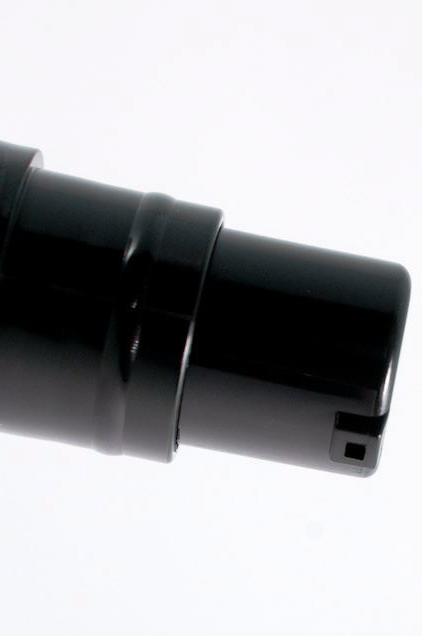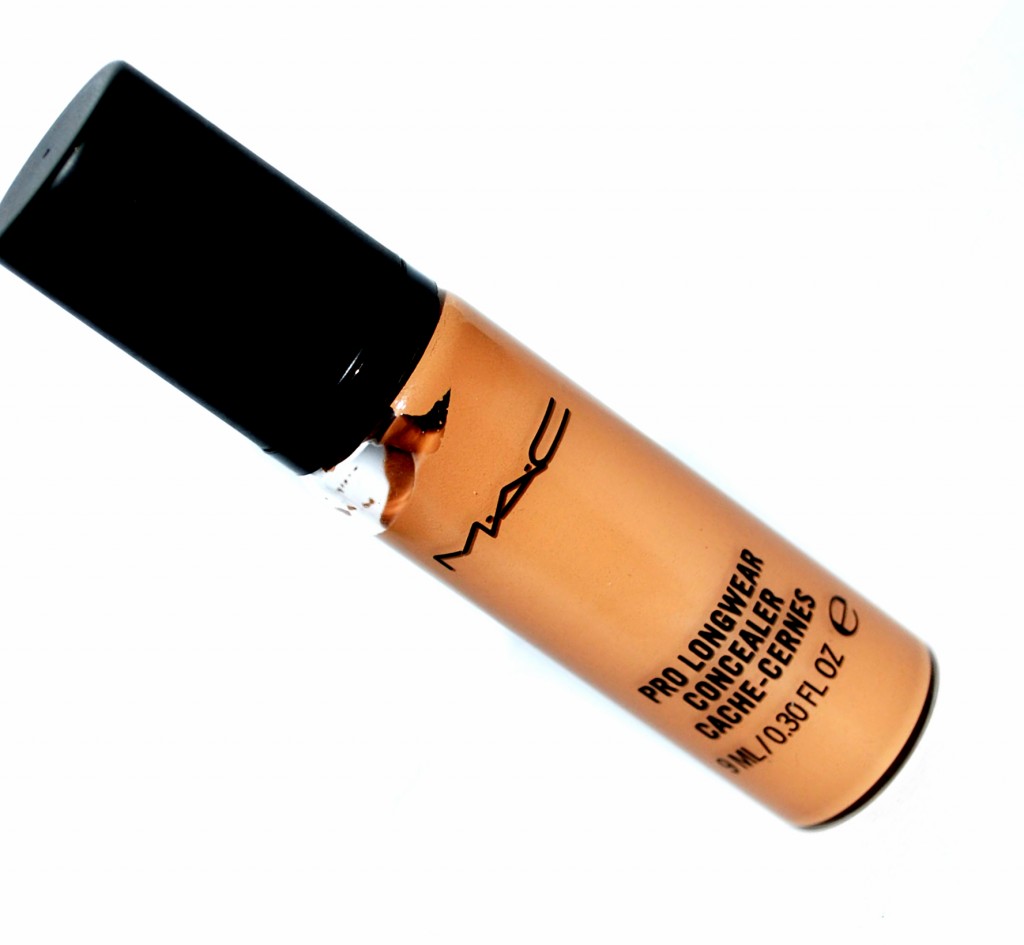 Swatches & My experience using it 
For my under eye area, I use Biotique Almond Cream and give a good massage before applying concealer. My under eye area is not dry. Its oily.  The texture of the product is not too runny. It dries to a beautiful matte finish.I use my  Sigma P80 brush to apply this. It covers up my dark circles without settling on the fine lines. it lasts the whole day and I set it using a loose powder from TBS Extra Virgin Minerals (I use Real techniques setting brush for this step) One has to be really quick in applying the concealer  as it tend to dry up fast. Here is a swatch taken in (daylight/natural light without flash).
Spreads evenly without a sticky feel. No overpowering smell. Provides a medium to full coverage. depends on how much you layer it up. A little amount is needed for each application.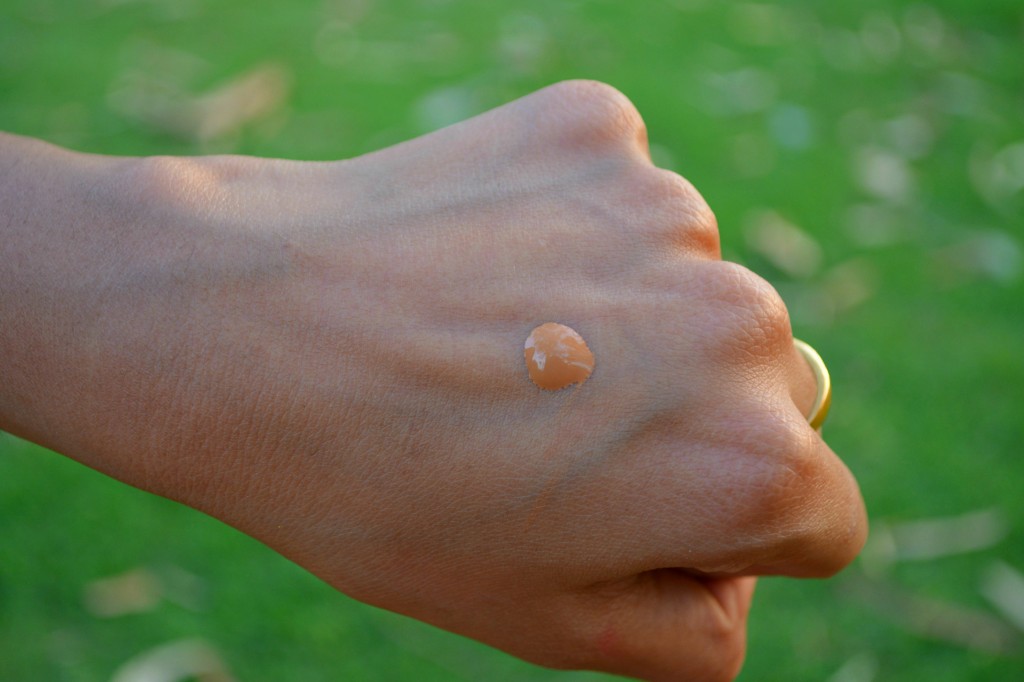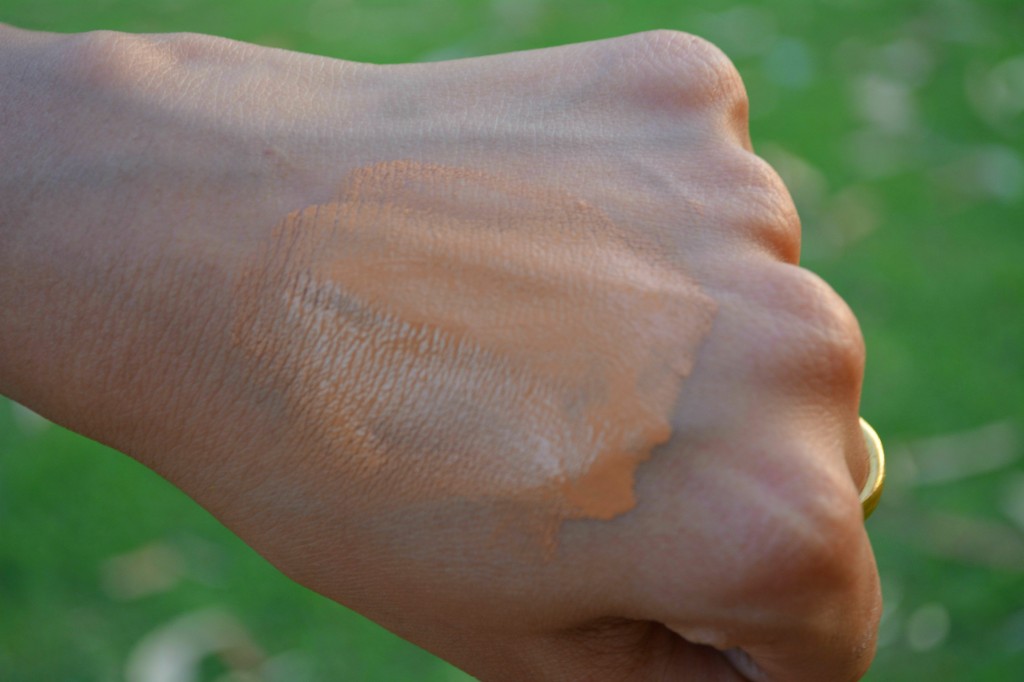 How well it covered up my dark circles. I just love this concealer and I will definitely repurchase this 🙂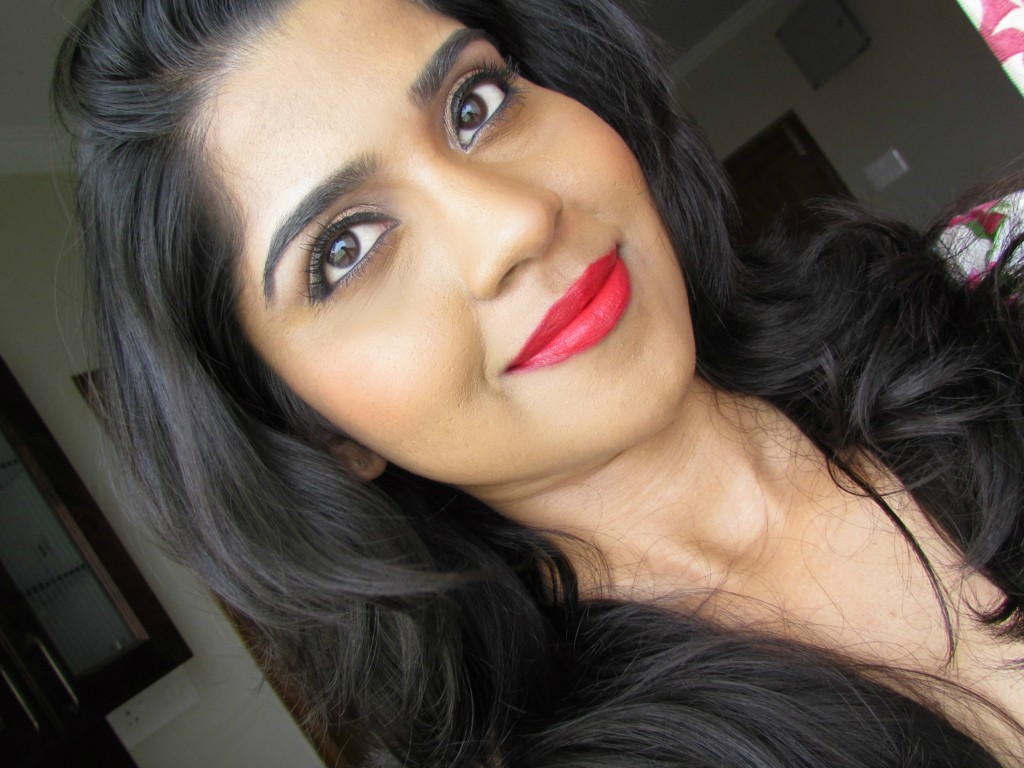 Lips : Loreal Moist Matte – Lincon Rose
Eyes : Sin – UD palette ; Loreal Blockbuster Eyeliner, benefit They are Real Mascara
Face : MAC Studio Fix Fluid  NC 40 Foundation; TBS Extra Virgin Minerals Foundation Powder.
Overall Thoughts: One of the best concealer I've used so far – minus the packaging. Formula gives excellent coverage that lasts the whole day. Very little product is needed for each application and a little goes a long way. Very easy to blend as well. if you have super dry skin; You will need a moisturizer before application.
Rating : 4.5/5 (minus for the packaging)
Will I repurchase : Definitely!