Hi  dearies…Today's post is going to be about one of the site I have come across while browsing for clothing and accessories…So, this friend of mine was searching for  bridesmaid dresses and She asked my help and after doing a lot of research, I stumbled on this site called weddingshe.com
In this post, I will be telling what's the site all about, what are the products she got interested in and her shopping experience with the site.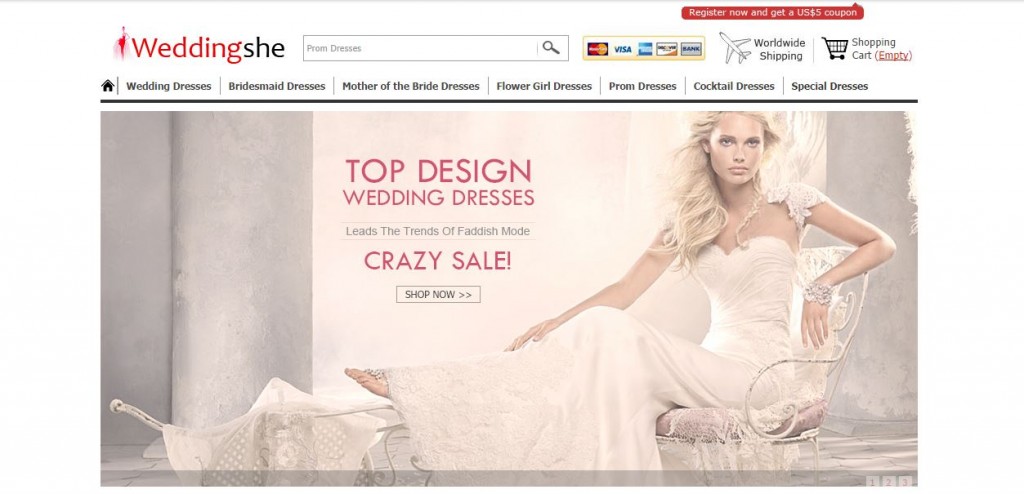 They are specialized in different weddingshe unique vintage wedding dresses/engagement related dresses – such as Wedding Dresses, Bridesmaid Dresses, Mother of the Bride Dresses, Flower Girl Dresses, Prom Dresses, Cocktail Dresses, Special Dresses etc…
So, There are not many sites in India which sell these stuff and some of the Korean/Chineese websites had horrible reviews on net…So, We decided to compare the prices of the different items in this website to that to competitors. To our surprise, most of the items were listed in  mind blowing prices and was cheaper compared to other sites. So, the top challenge we faced was, short time and We needed dresses and gowns (mostly plus size).  They have low cost dresses in every color, shape and style one could possibly want. Here are some of the fabulous dresses from weddingshe: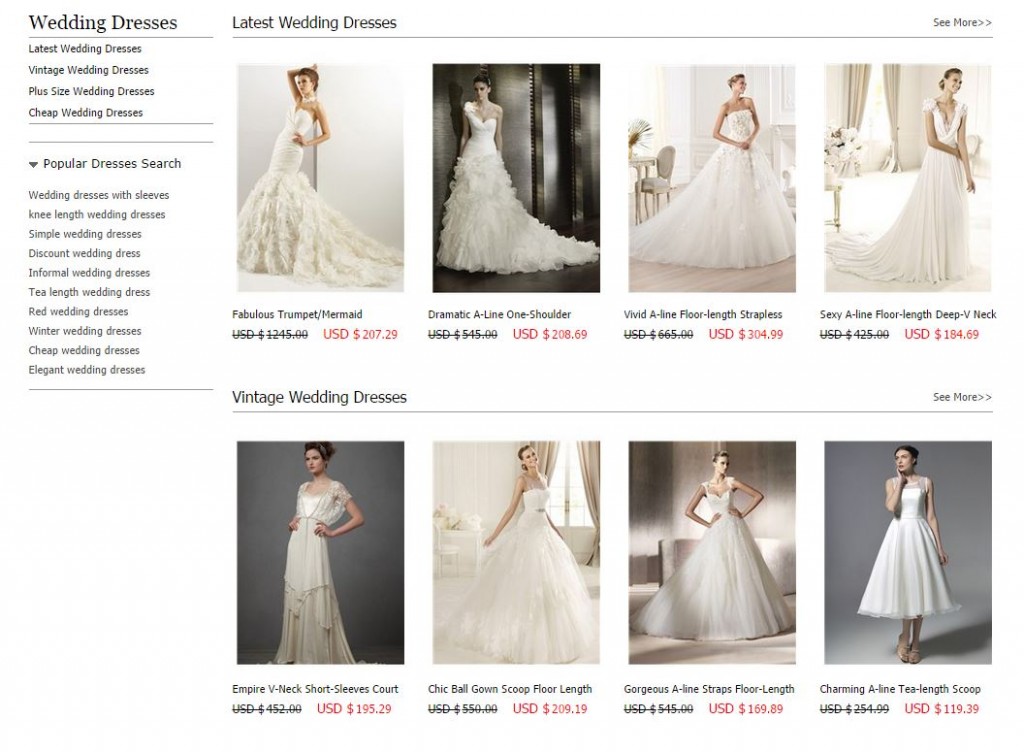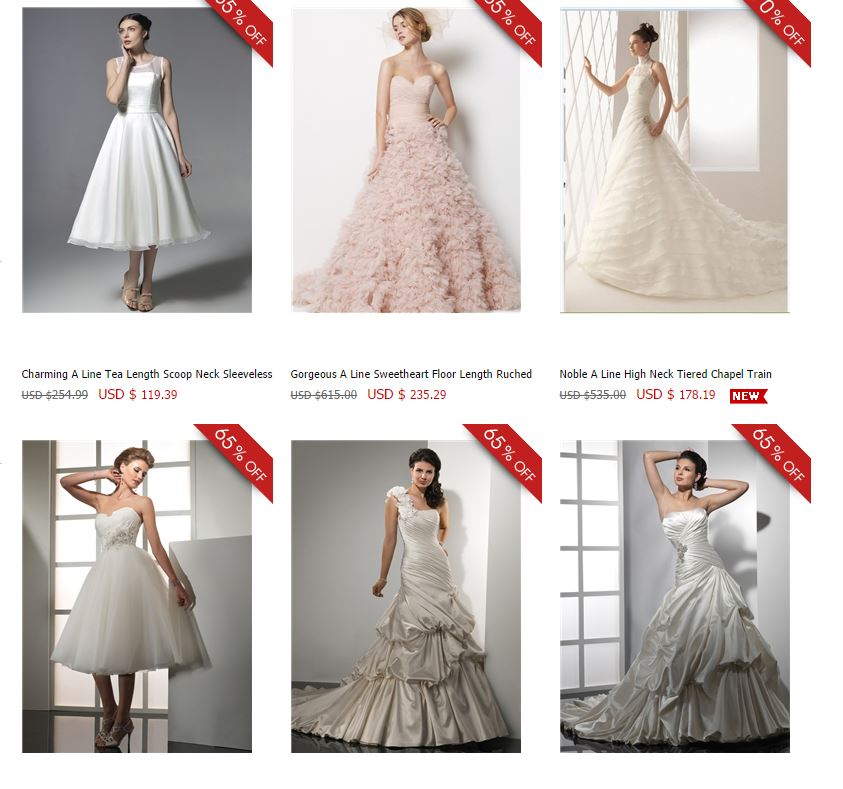 The best thing about the site is, Everything (each and every category) was so easy to navigate and they clearly specified the size specifications, price and every single detailing so precisely. We were more than happy and decided to place an order. Prices ranged from 100 $- 1000$ which was awesome and the next thing we checked was the payment options.
-PayPal
-Credit Card
-Bank Transfer
-Western Union
Aside from that this site offers absolutely Free Worldwide Shipping. Awesome, right!!
What all she picked
Coming onto the bridesmaid dress, my friend picked the dress below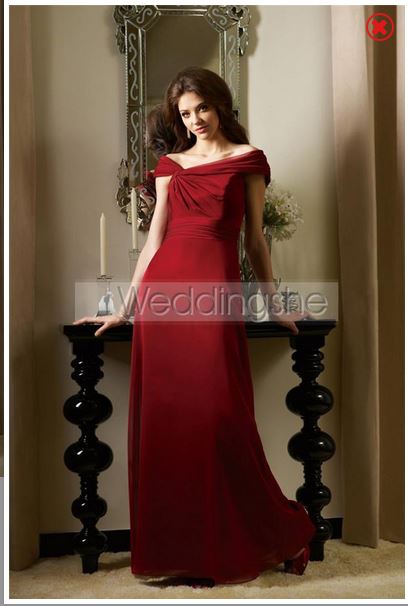 And this is the wedding gown she picked. She picked this Vintage Trumpet/Mermaid Scoop Short Sleeves Chapel Train Draped Wedding Dress; You can buy it here ; its 214 $; Almost 12932.02 INR 🙂 Cool right 🙂 I don't think you will get a wedding at a cheaper price than this 🙂
So, there is a tailoring time of 8-10 days and shipping/handling time of 2 days. If you choose express shipping, your order reaches within 13-16 days after you place order; As we didn't want the tailoring to be done. Ours was processed much faster…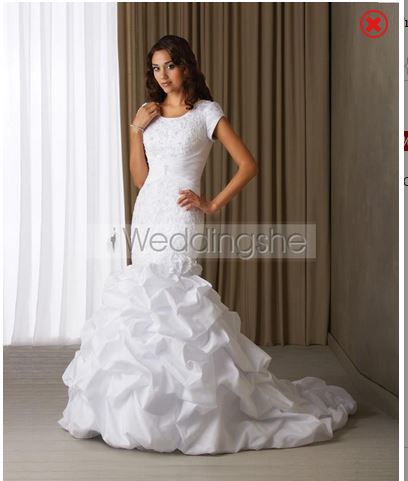 The order was confirmed and shipped within 24 hours, As we wanted a fast delivery , we choose Express shipping, But, the wait was totally worth it  🙂 Everyone loved it…See more Bridesmaid dresses here
Do check the site and recommend weddingshe.com to all your friends who are in search of wedding gowns/ bridesmaid dress.
Disclaimer: Received a coupon for purchase.  Review remains honest as always