Hello beautiful girls…I am reviewing Za True White Toner today. I was super excited to try this when I got this product from the brand to try out. Toners are most helpful and necessary for people with oily or acne-prone skin, or for people who want extra cleansing after wearing makeup or other heavy skin products such as sun screen. A facial toner is a must in a skincare routine. Use of toner includes: – It shrinks pores. -It gives your skin pH balance. -Toners can help close pores and tighten cell gaps after cleansing -moisturizes and refreshes skin -prevent ingrown hairs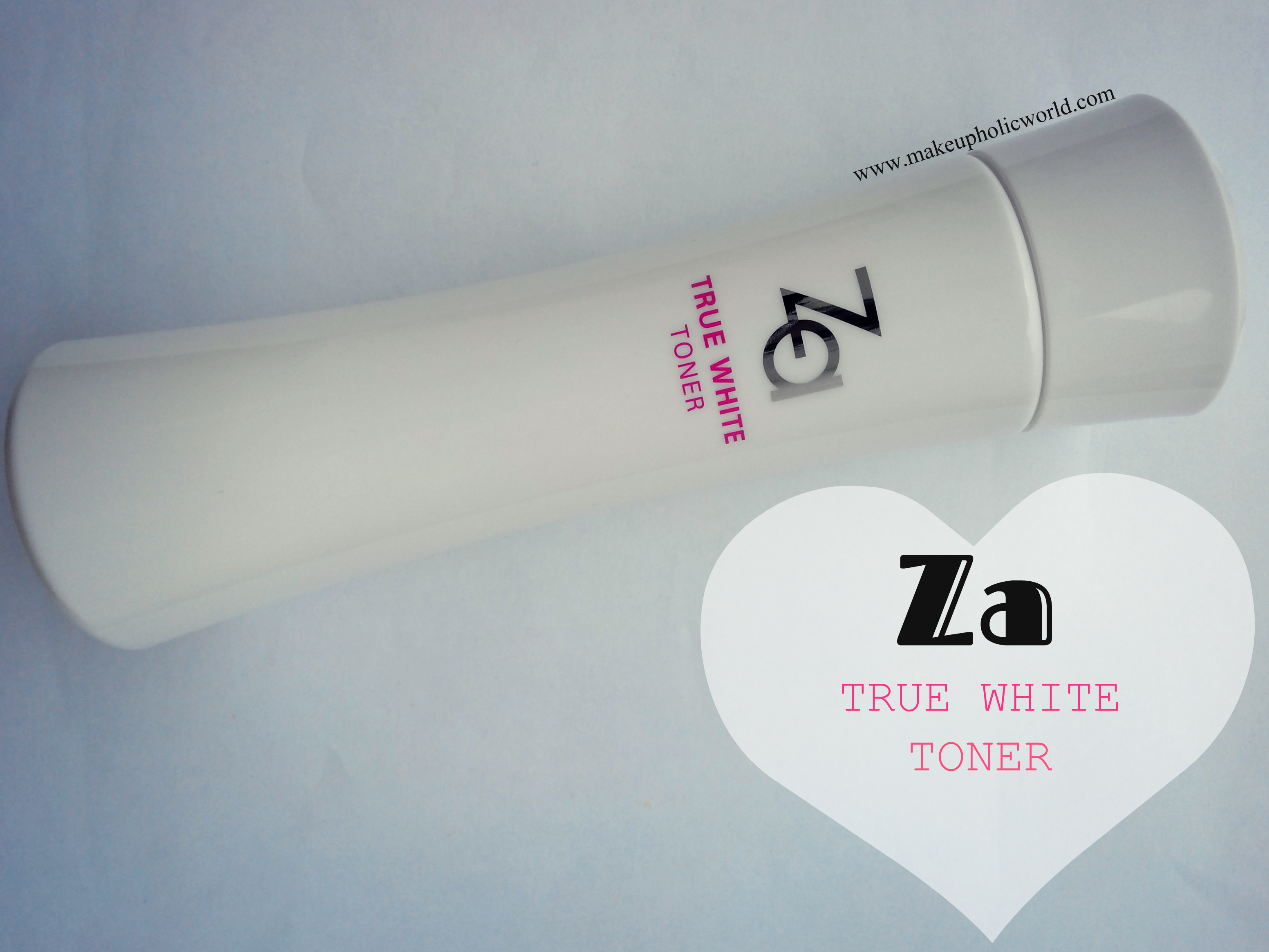 What does the company claim about Za True White Toner The new Za True White Ex series is different from the numerous other whitening products in the market. The series targets on usage of minimum products to bring optimum results, for women with busy lifestyles. It targets clear dark spots, blemishes and acne marks purposes through its blend of active whitening ingredients. This series is formed to give out fast results without damaging the skin. This brightening toner gives high whitening effect by diminishing dark sports, blemish marks and patchiness to reveal translucent. It enables emulsion & cream to penetrate into the skin smoothly. How to use: After cleansing, pat dry face with a towel. Use a cotton pad or your hands to smooth an appropriate amount over the face. Starting on the broader areas like cheeks and forehead, slowly blend in from the center of the face outwards.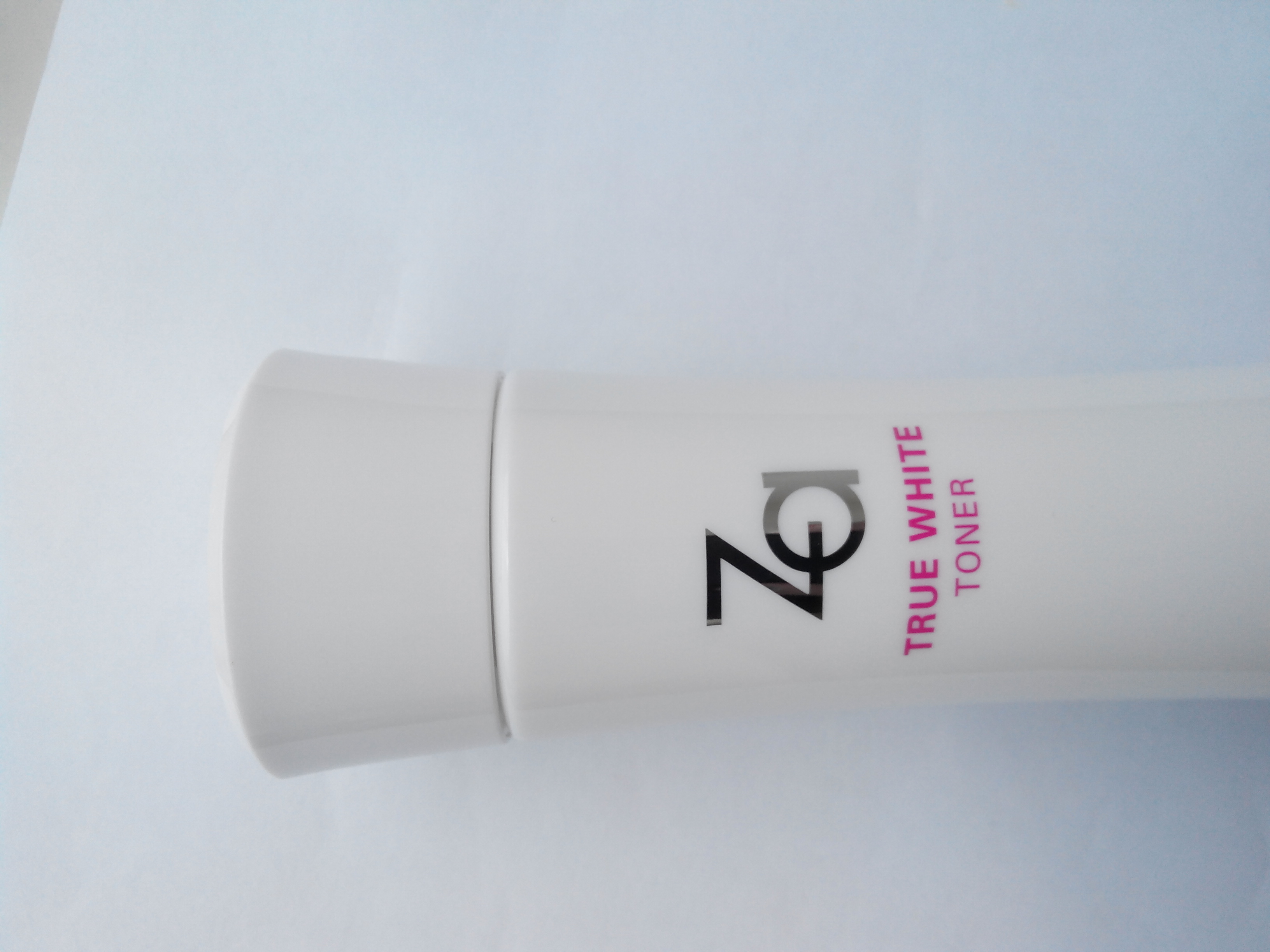 Packaging & Price Price : 699 INR; Qty: 150 ml Where to buy: Here
More Pictures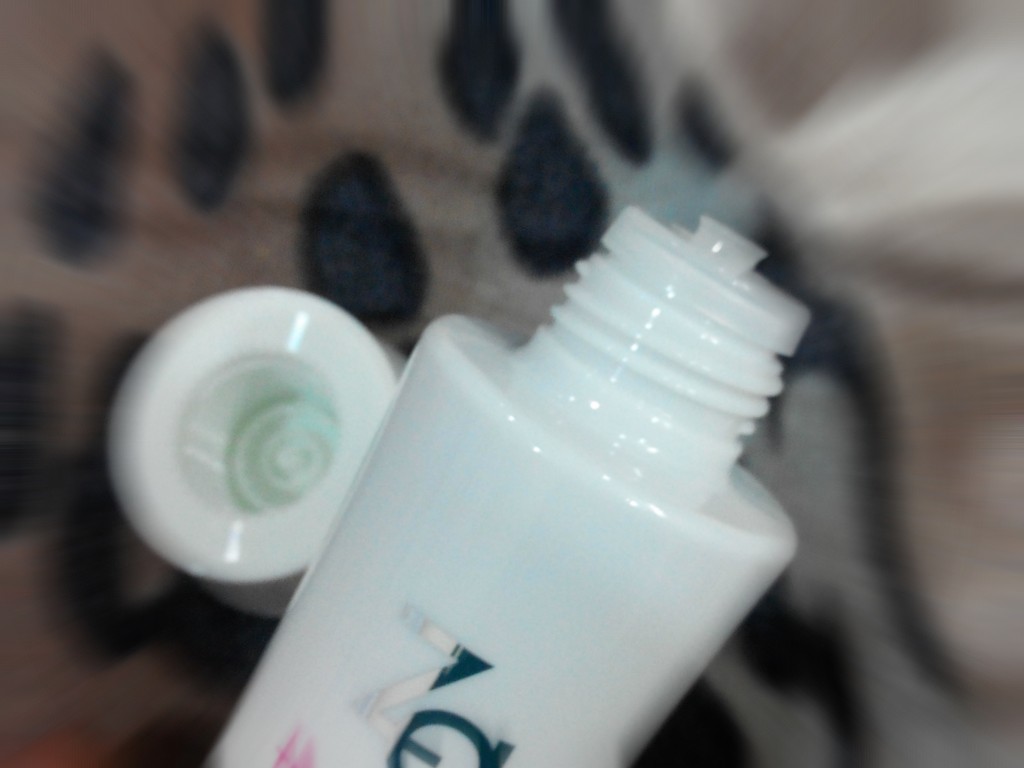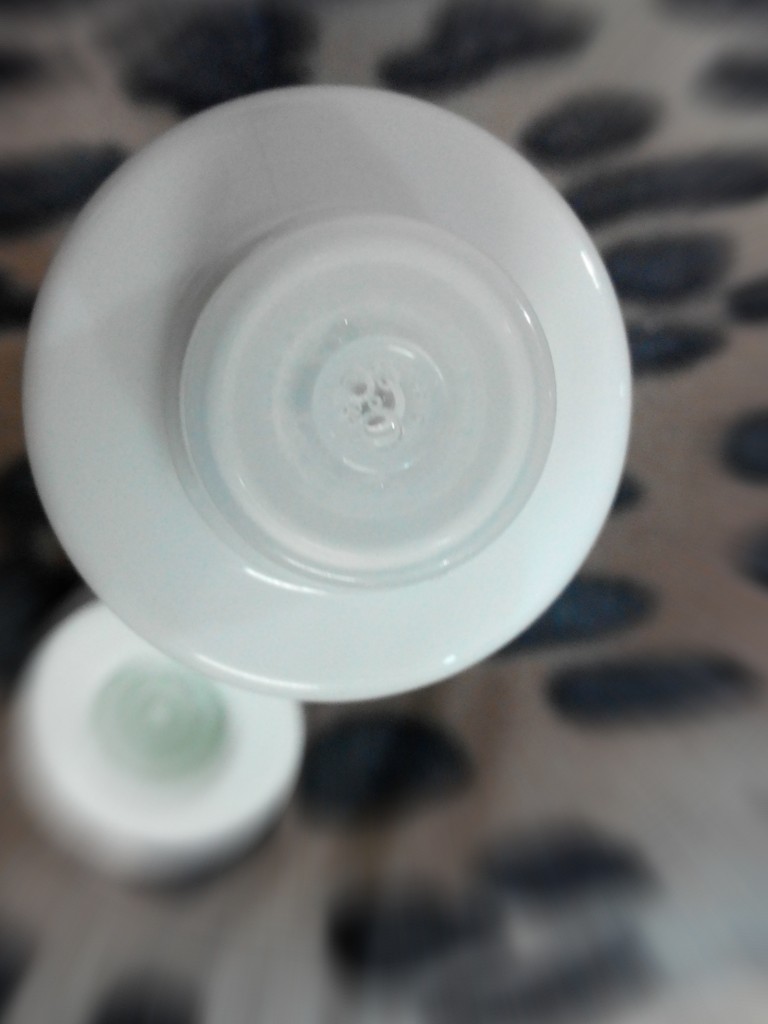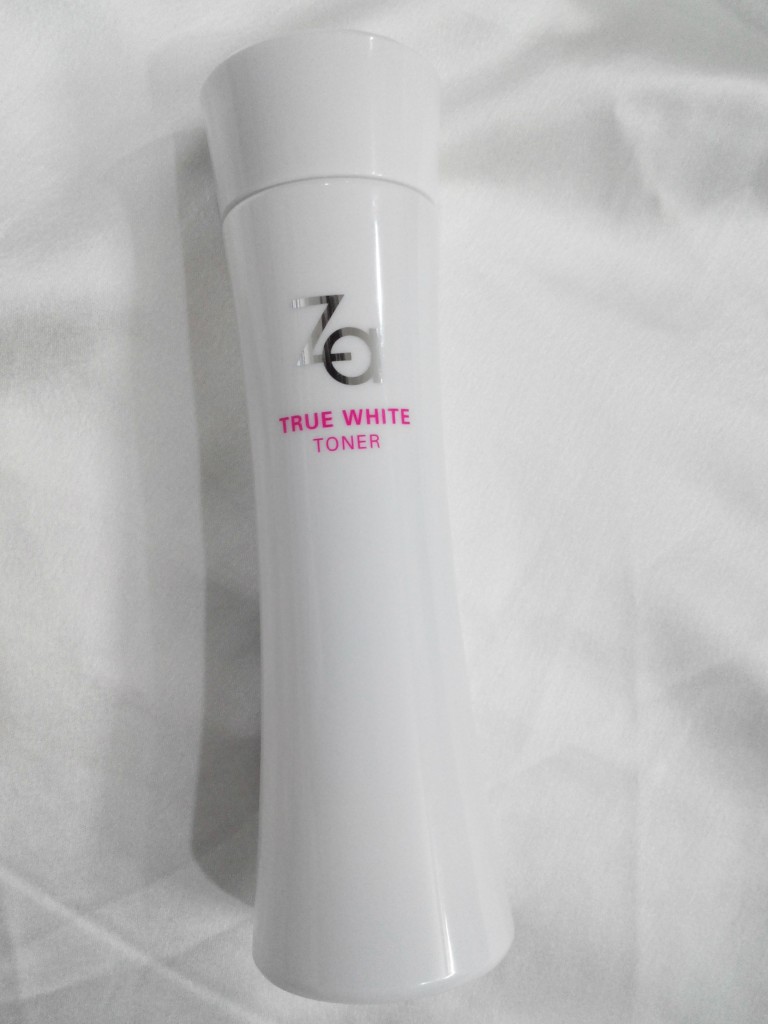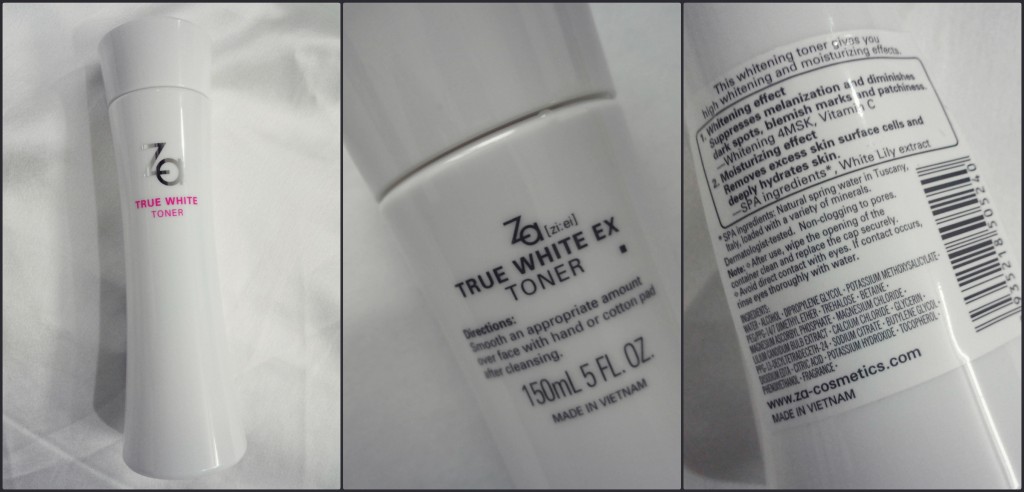 My experience using Za True White Toner So, For people who don't know, I have a combination skin which is super sensitive.  The first thing I noticed about Za True White Toner is the packaging. A plastic bottle (white) with a screw lid. Very nice packaging.  Toner is colorless with mild floral fragrance…I use my cotton pad to apply it all over my face and neck after cleansing . I target the areas such as around my nose, mouth, forehead etc. It has alcohol content to it. But, it didn't irritate my skin or cause any breakouts.  Regarding blackhead removal; blackheads are visibly less with regular usage. Skin feels fresh and hydrated. no stretchy/ dryness feel at all. it did a decent job of controlling oilness on my T Zone area .  I am not talking about any whitening claims, because  I honestly don't believe in such claims and I don't think any products can change your overall complexion to fair/most fair etc.. 😀
Pros
-pleasant smell
-leaves skin non stretchy, radiant
-control excess oil on T Zone area
Con
-contains alcohol
Will I repurchase–  My answer is  no; I don't like alcohol content in my skincare products.
*Product send by brand PR for consideration ; Review remains honest as always.