Hi girls…I really like this idea of jumbo lip crayons and When I saw this at the counter, I couldn't resist myself from picking this… In today's review, I am going to tell you all my honest experience using these beauties…Revlon Colorburst Matte Balm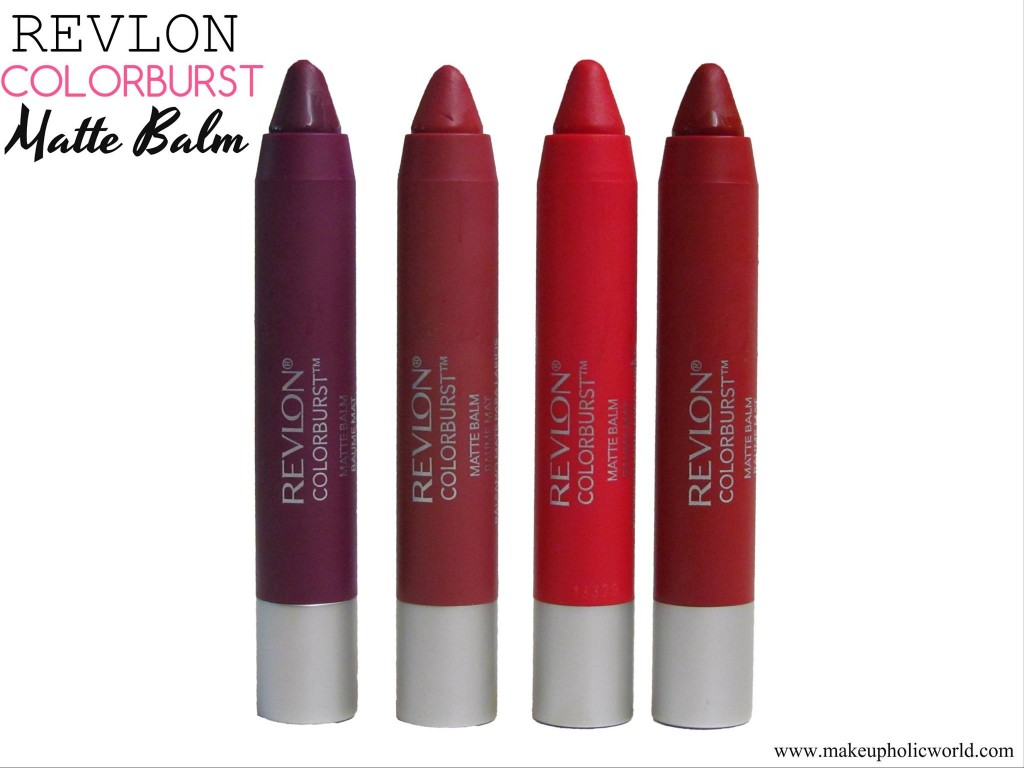 What does Revlon claim about Colorburst Matte Balms
Velvety Matte Look. Moisture Rich Balm.
A Matte finish that's beyond plush. Balm that's beyond comforting.
Our Triple Butter Complex of Shea, Coconut and Mango butters nourishes lips.
In 10 collectible, craveable colors.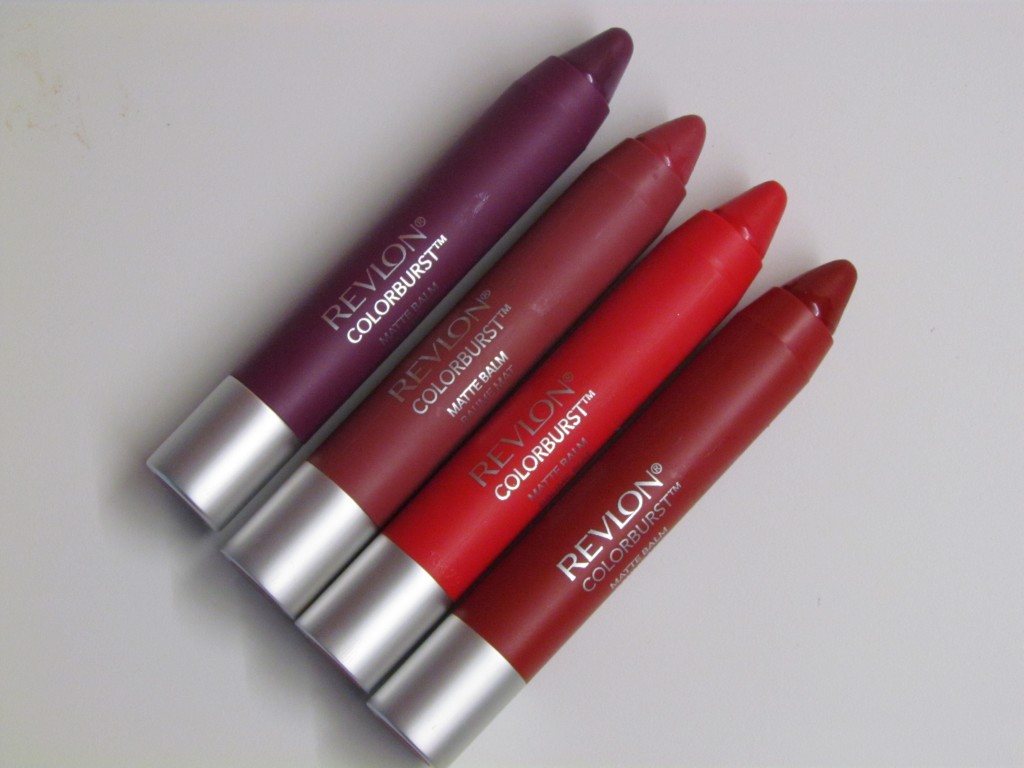 Packaging & Price
These come as retractable lip crayons – similar to just bitten revlon balms. I chose the ones that I thought looked the best based on the outside of the tube. And luckily the shades pretty much match exactly what the tube color is. They retail for 800 INR each and can be found in all online shopping sites as well as counters.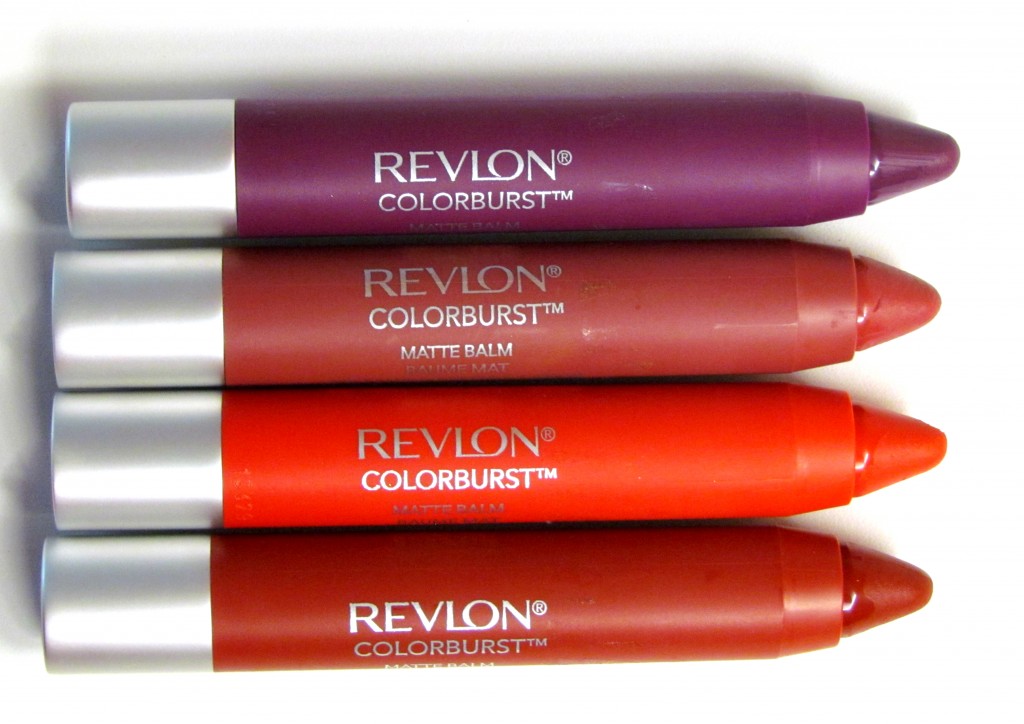 Swatches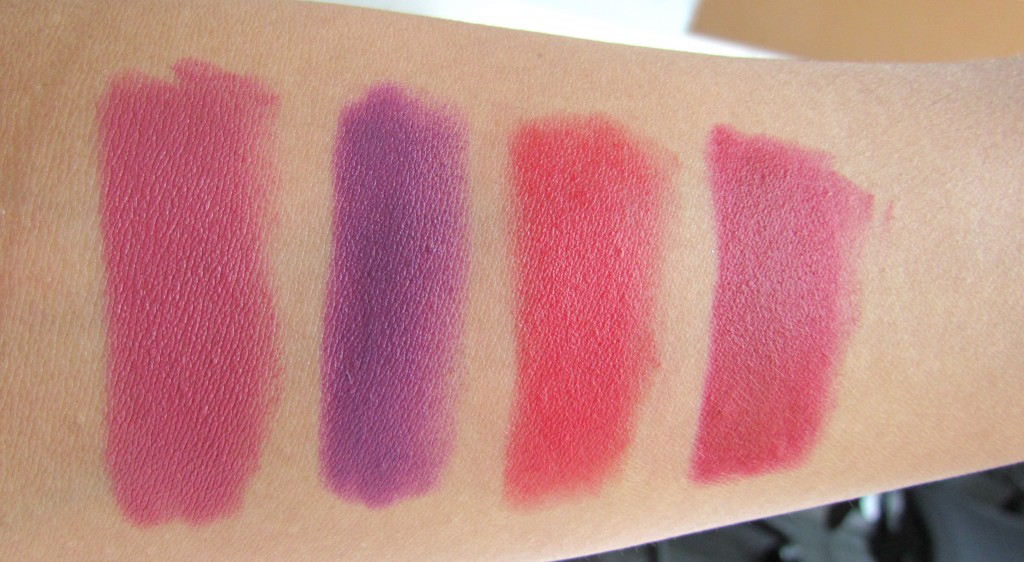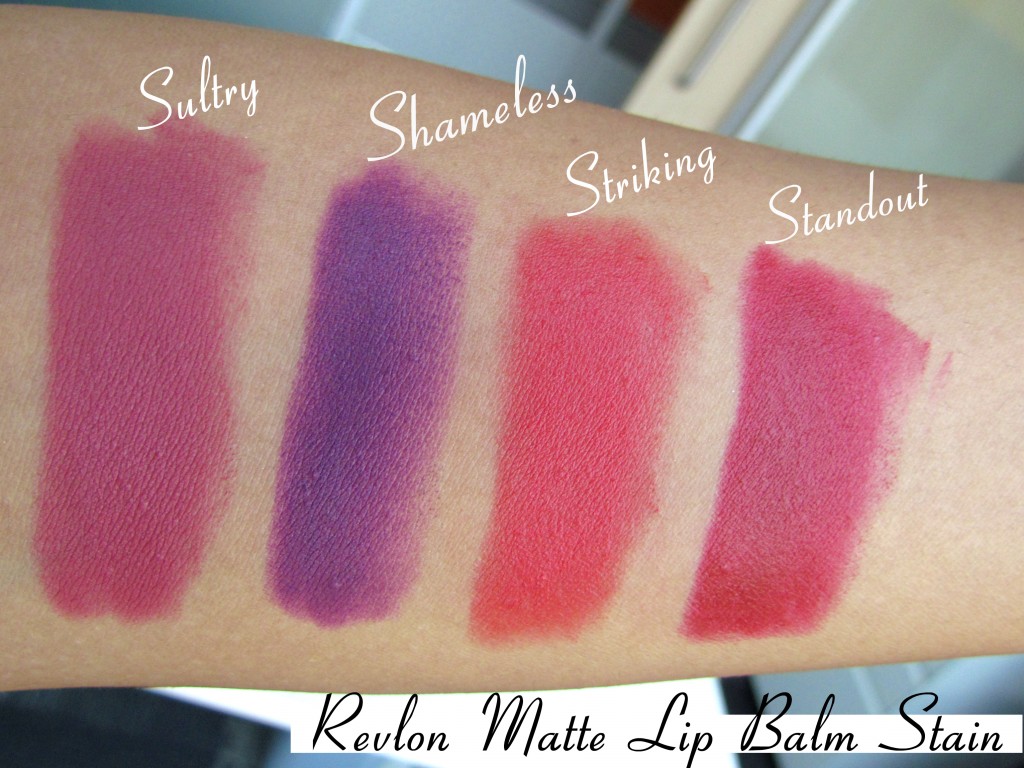 I love the shade "Stand Out" the most . These are amazingly pigmented and one swipe is enough 🙂 I am a fan of the peppermint fragrance.. That minty feel is good. The texture is light, easy to blend and they moisturizes a little bit, but, I apply a plain lip balm before applying it. Lasting power is upto 4 hours.Don't expect them to be long lasting, Its pretty decent that it lasts upto 4-5 hours and afterwards, one can always reapply. Finish is matte. Some of the lighter shades (especially striking) can emphasize dry patches on the lips so be sure to apply a lip balm to prep your lips before hand.
Some more Pictures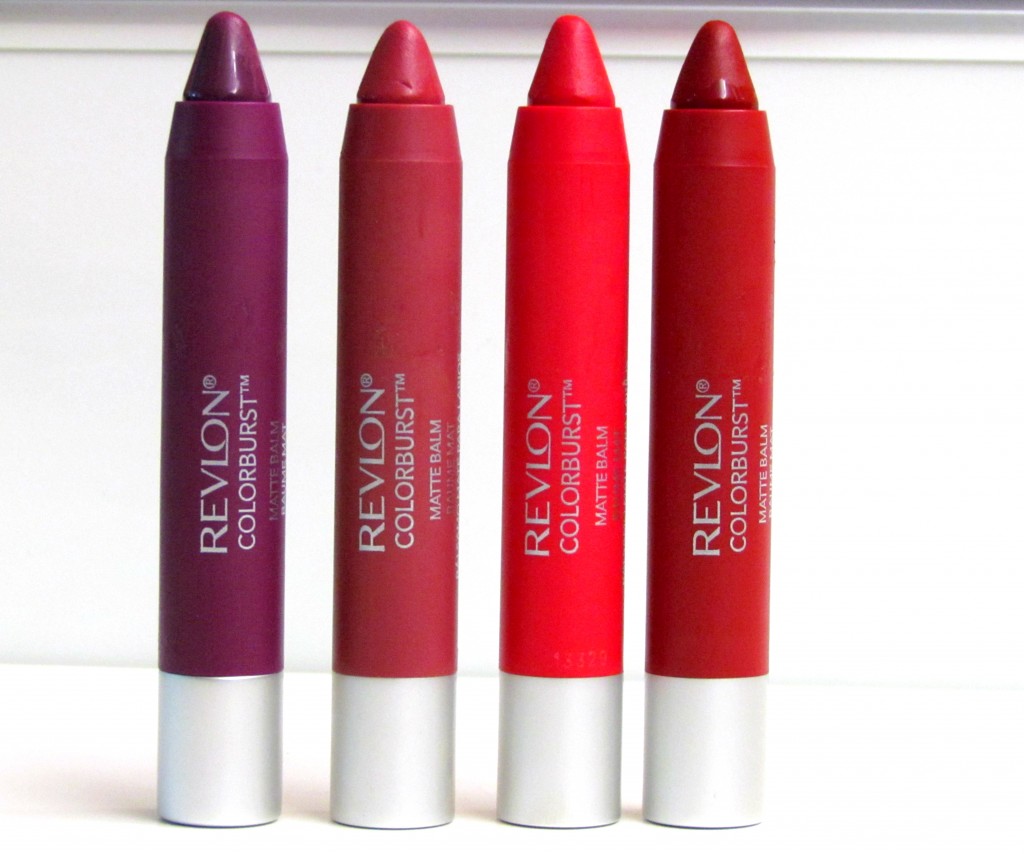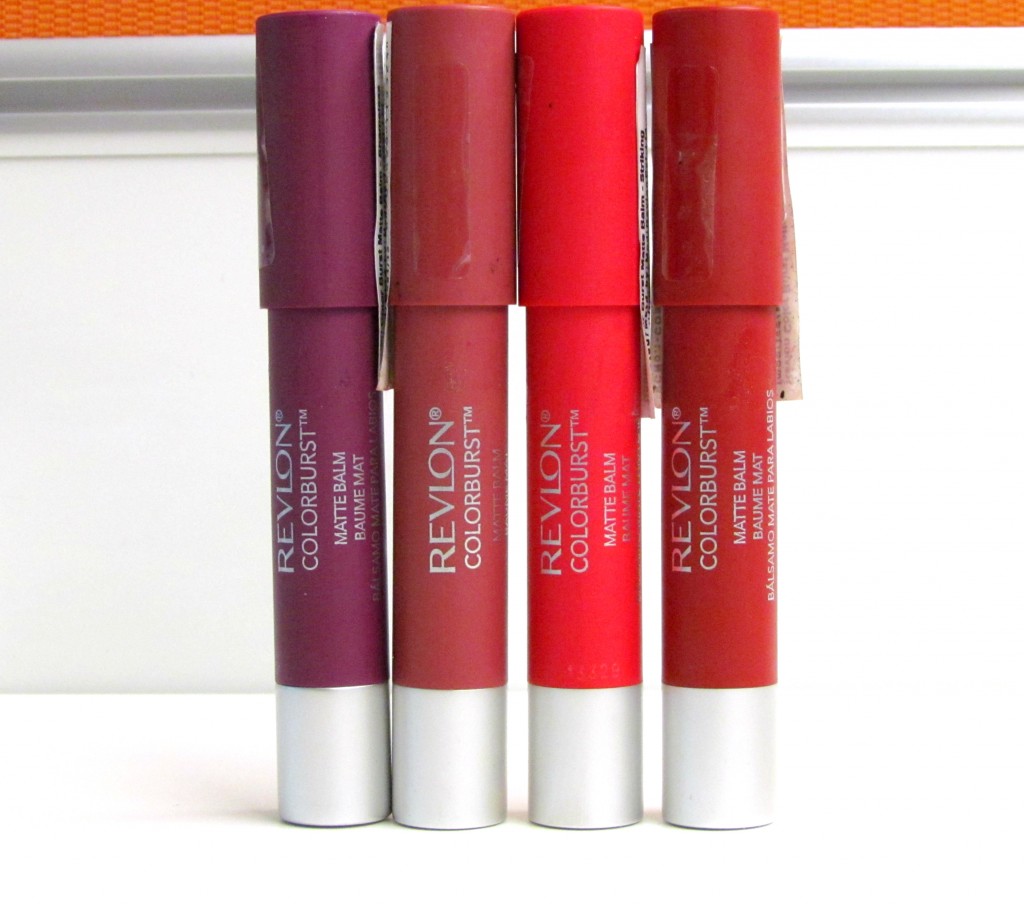 Please excuse my chapped lips below…..This is how it looks on me with one swipe each…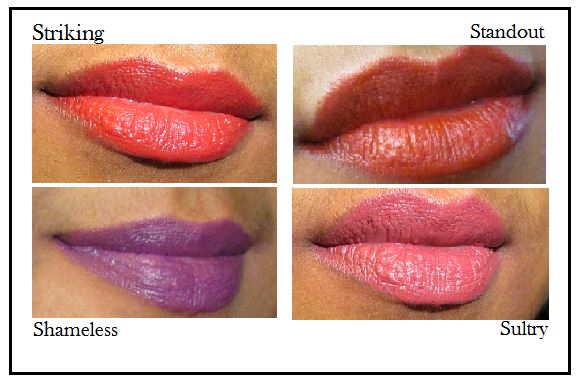 Also, these are the full swatches of 8 Revlon Colorburst Matte balms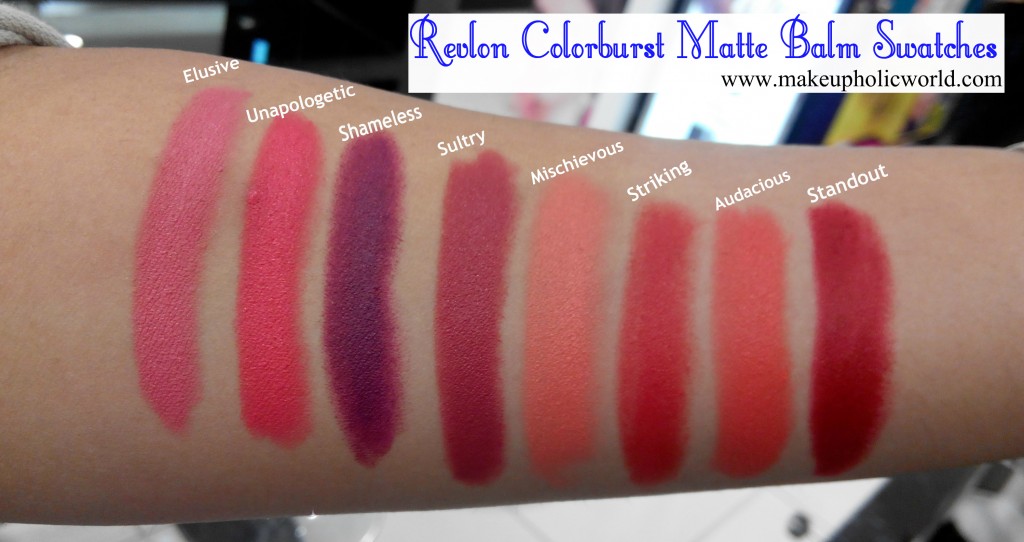 Hope you all enjoyed the post. Which one is your favorite?