Tea tree oil is a great natural alternative for getting rid of pimples. It has unique disinfecting and soothing properties and thus an effective tool in your battle against pimples. Today, I am really excited to share my review about The Body Shop Tea Tree BB Cream….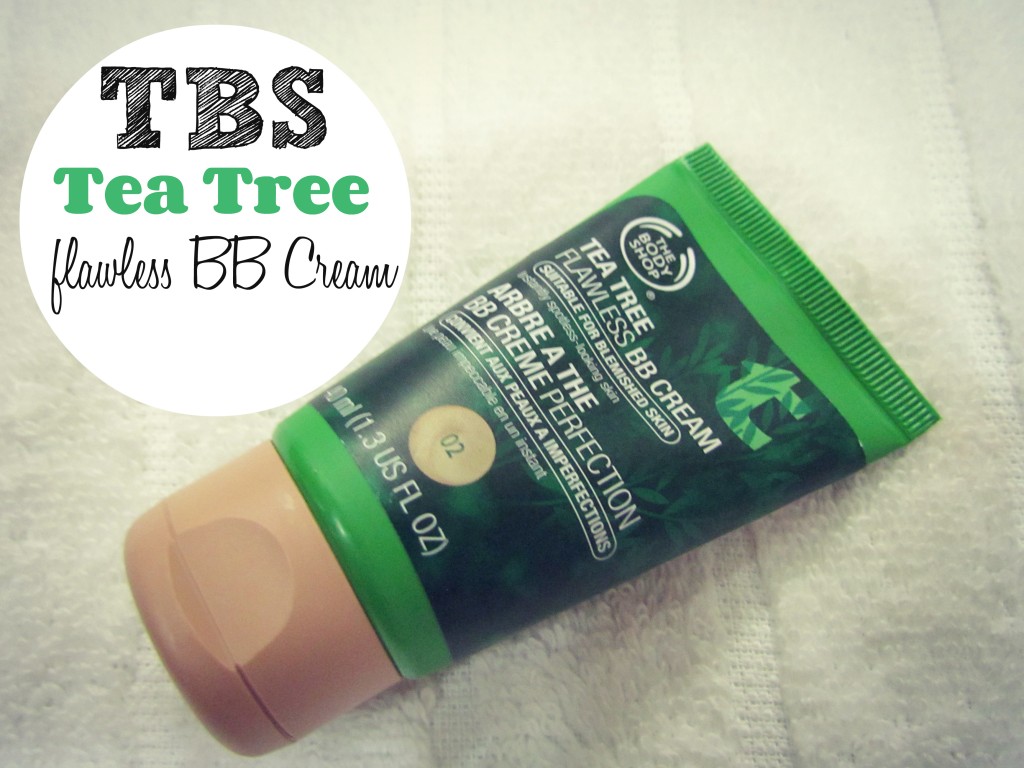 What does Body Shop claim about this Tea Tree BB Cream
"Perfect your complexion and fight the look of blemishes with our Tea Tree Flawless BB Cream. This dual action cream gives you flawless coverage whilst tackling the appearance of blemishes. Formulated with purifying Community Fair Trade organic tea tree oil from Kenya. – Blemishes and imperfections are instantly covered – Lightweight formula gives shine-free complexion – 3 shades blend seamlessly into all skin tones for natural-looking coverage"
Packaging & Price
Comes in a tube packaging. Qty : 40 ml; Price: 1095 INR ; Buy online from here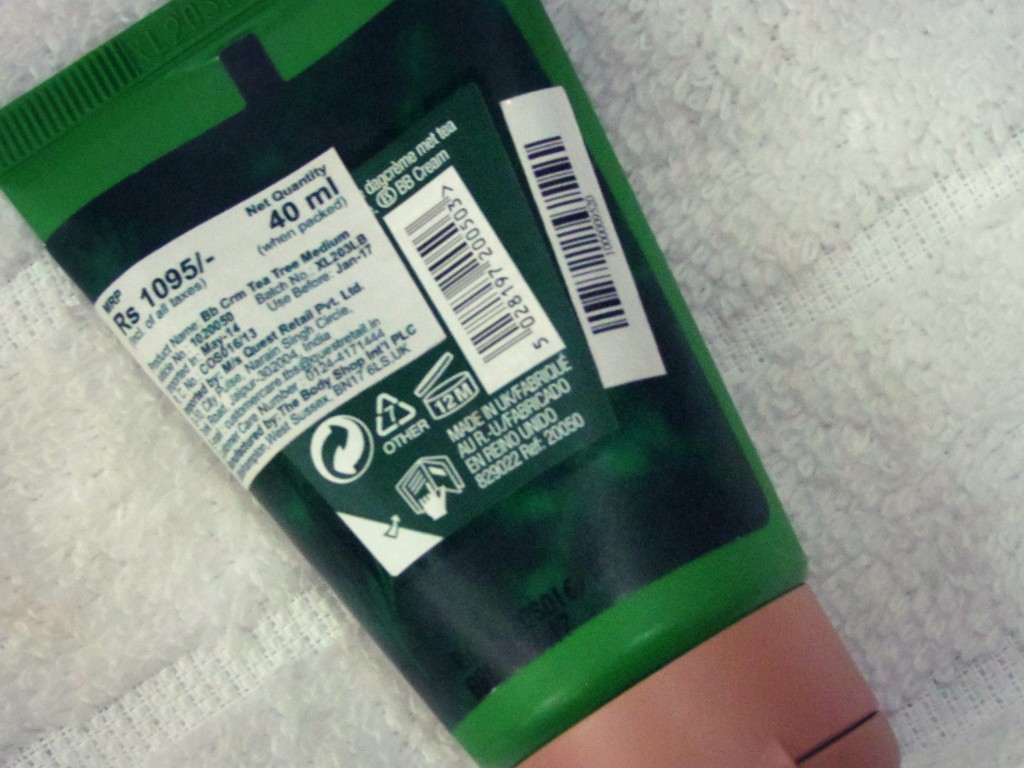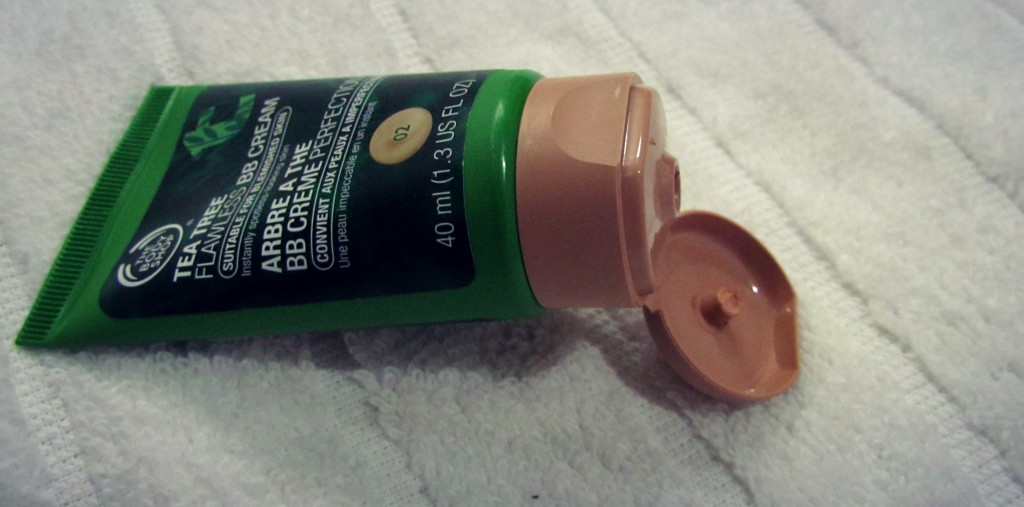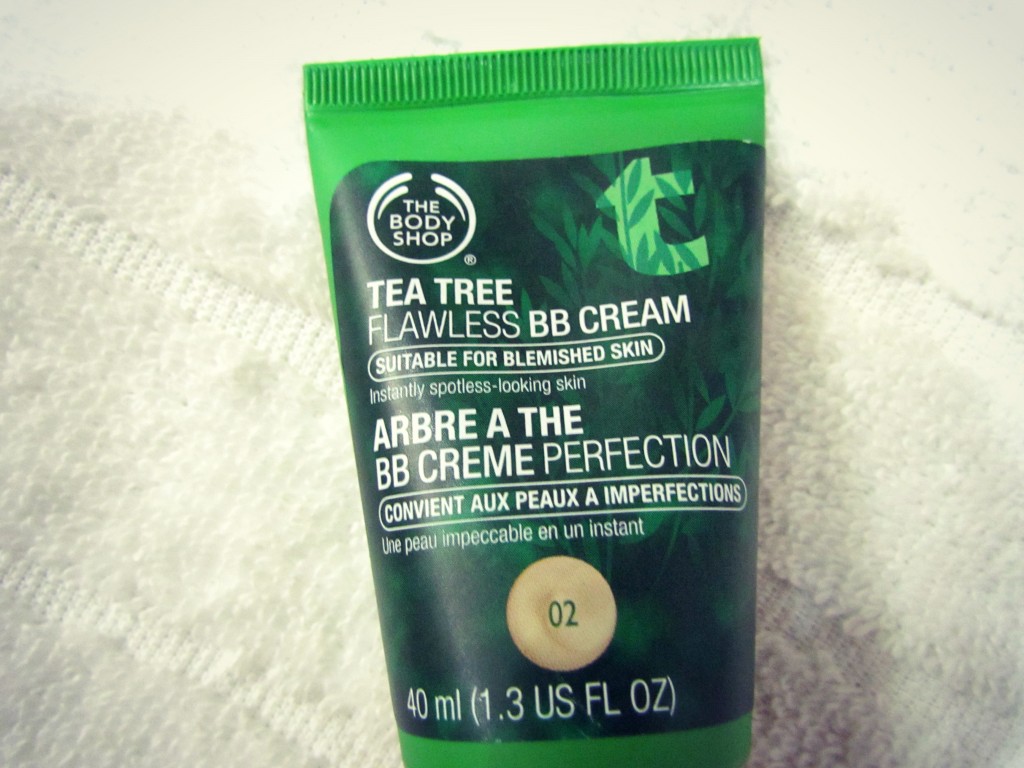 More Pictures, Swatches and my experience using the product.
This new BB Cream is formulated with tree tree oil to help control and heal blemishes, which sounds pretty cool. This formula is available in 3 shades, and I've been trying out the shade 02 Medium. Shade 02 suits most Indian skin tones, But, I'd  recommend you girls to try the shade at store first, Shade 01 is too light for me. Shade 03 is way too dark. I liked shade 02 that perfectly blends onto my  skin.
The Body Shop's Tea Tree Flawless BB Cream comes packaged in a small green plastic tube with a flip-open lid. This tube looks very small, The fragrance is exactly the TBS Tea tree Oil smell; pretty strong. but, faints pretty quick. It really soothes and calm down the problematic skin.. I like to layer it up using dots and blend it perfectly to cover those acne zits…
The texture is thick, but, blends in effortlessly.  I set it using a translucent powder and this keeps my face oil free for about 4 hours after which I have to do a touch up. I usually, wash my face during noon time and reapply this product.  The coverage is medium and I don't understand why this is targeted towards blemished skin tones if the coverage is so less… You will like this one only  if you are looking for a light weight tinted moisturizer that soothes your irritated skin (acne prone). People who need a little more coverage / if you have major acne / pigmentation marks to cover : might not like it…I use these a lot these days…I apply it using my flat  top brush.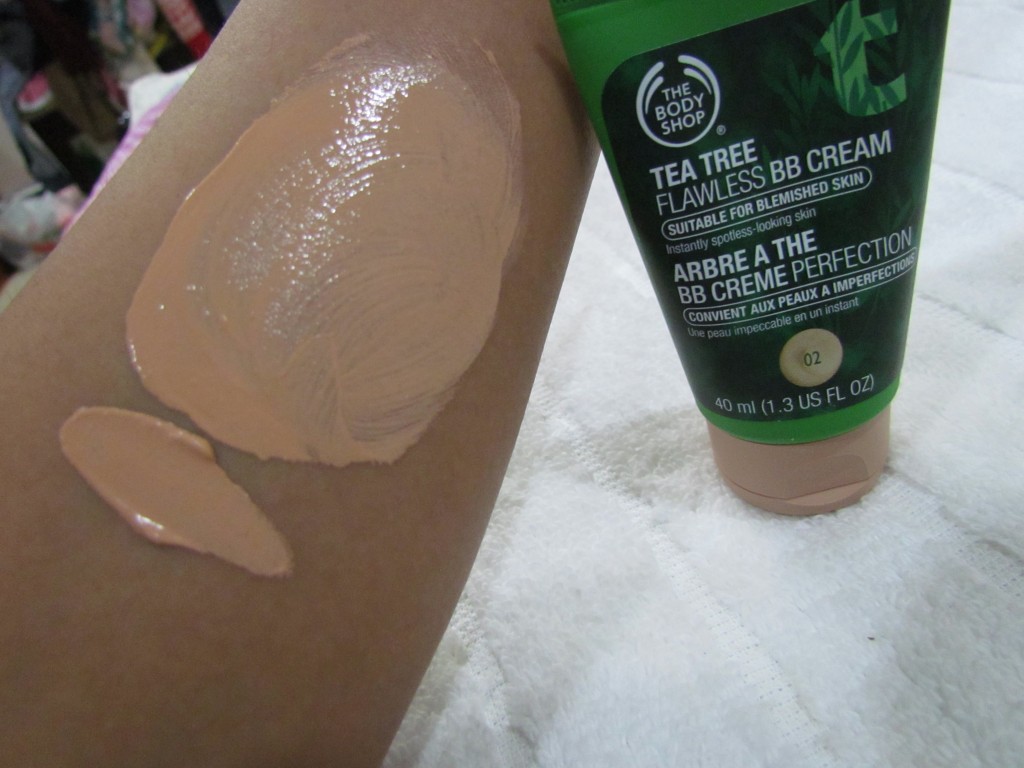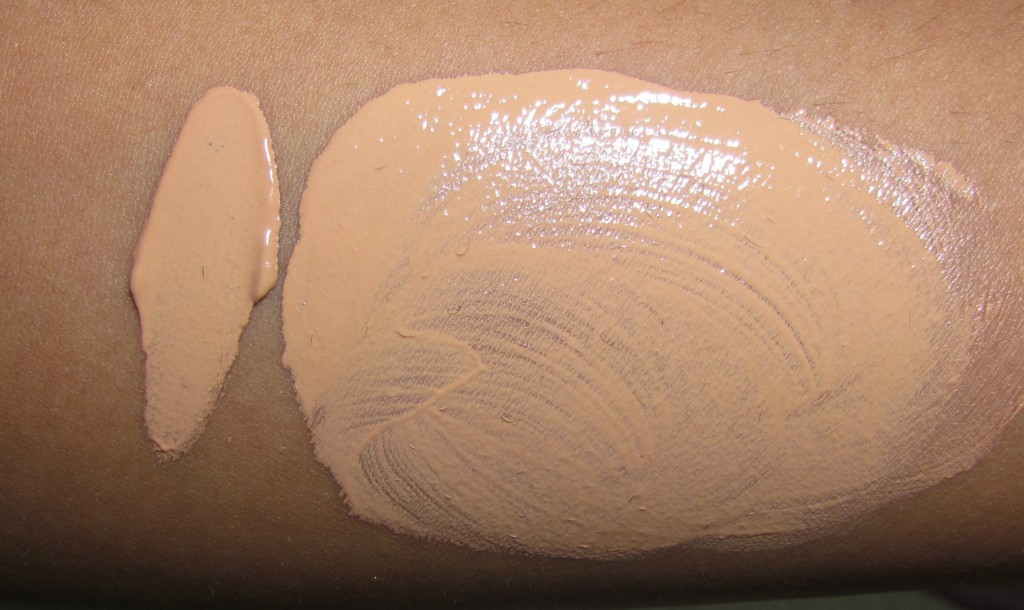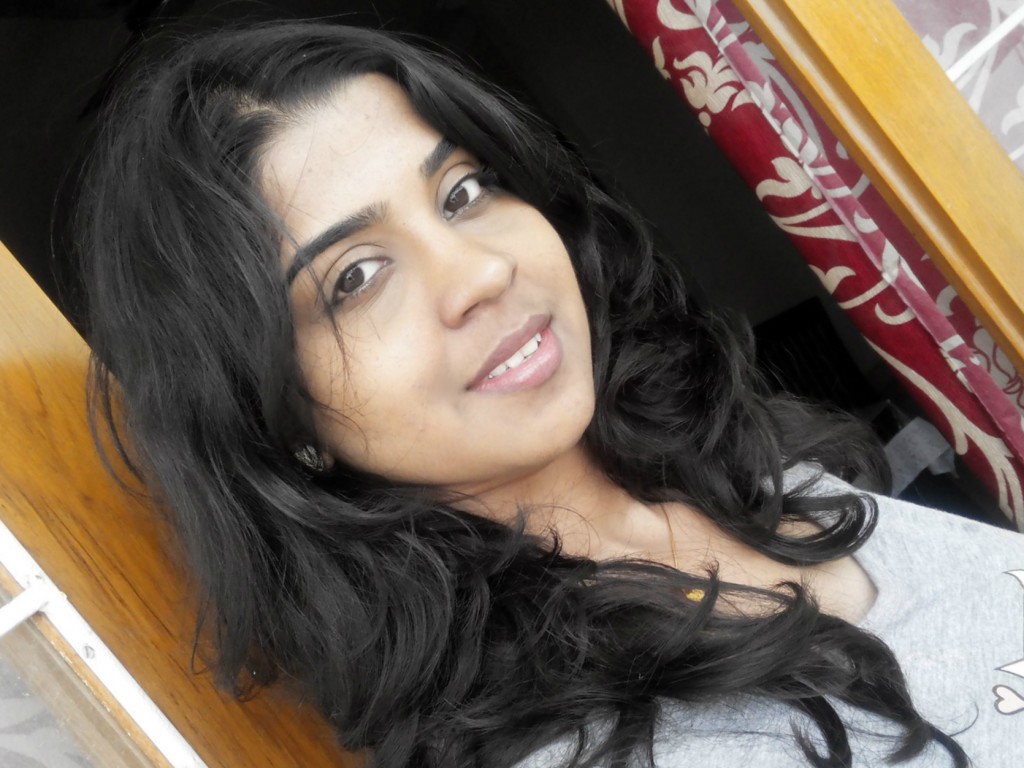 Picture taken in daylight (natural light) . I have not used a concealer / just the bb cream on 🙂 I like it for an everyday look 🙂
Pros
Soothes my acne prone skin
didn't irritate my skin
perfect for no makeup days!
controls oil for about 4 hours after which one need to set with powder ( Note : I have combination skin)
travel friendly
Cons
not everyone can find a matching shade. I am NC 40 in MAC and Shade 02 is a match for me.
Smell might be overpowering for some
helps dry out acne zits to some extend
price is on the higher side. definitely not a drug store price tag!
Talk about moisturizing properties – I'd say medium, people with extremely dry skin will definitely need a moisturizer underneath this…
I really like the idea of including tea tree oil into a BB cream, as the skin care benefits of tea tree oil are awesome. I wish the texture was little more light and it did provide a little more coverage when they specifically say (for blemished skin )
Have you guys tried this TBS BB cream. Did you girls like it