Hi girls….Does night cream just seem like a way for cosmetic companies to sell you another  product variant that you don't really need? While in some cases that may be true… A question arises: Why should I use a night cream? There are two basic types of night creams. Of course, they can be called numerous things, but for my purposes I'm going to divide night creams into two broad categories- Deep Moisturizing Cream & Anti Ageing Cream. Today's review is of the Za True White Night Cream that has been a part of my bedside essentials for quite a while now.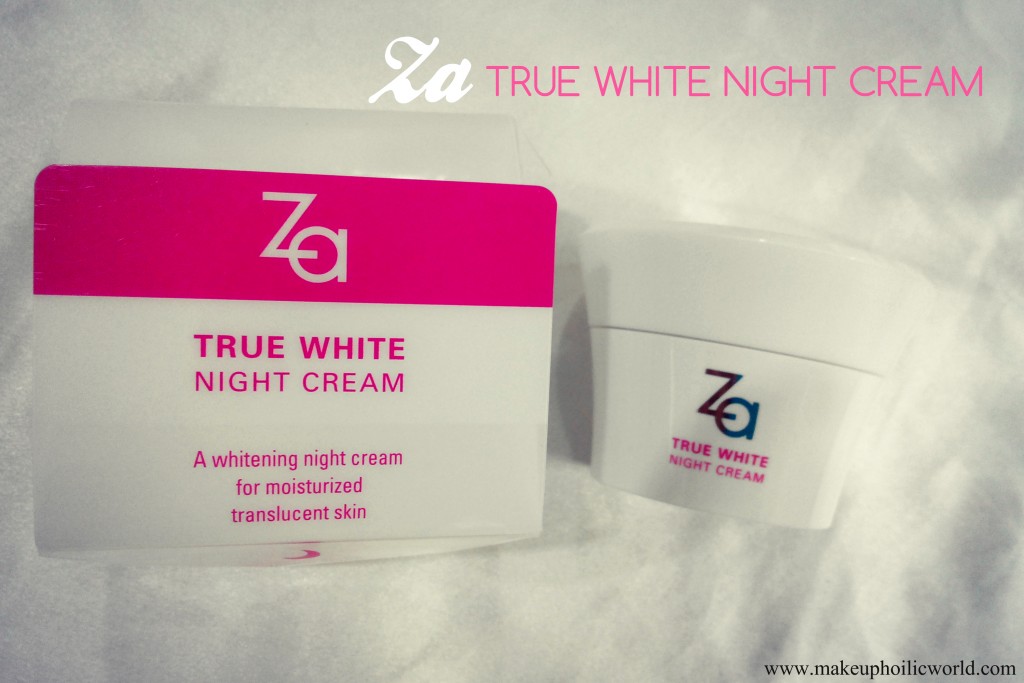 This whitening Night Cream works when you are fast asleep. Imparts a whitening effect by diminishing melanin formation, dark sports, blemish marks and patchiness to reveal translucent, clear skin; and Moisturizing effect by removing excess surface cells, while deeply hydrating skin from inside-out.
Packaging& Price
Price : 999 INR; Qty: 40 g
How to use:
Smooth an appropriate amount over face with fingers after toner. Apply several dots on the face and spread evenly from the centre of the face outwards.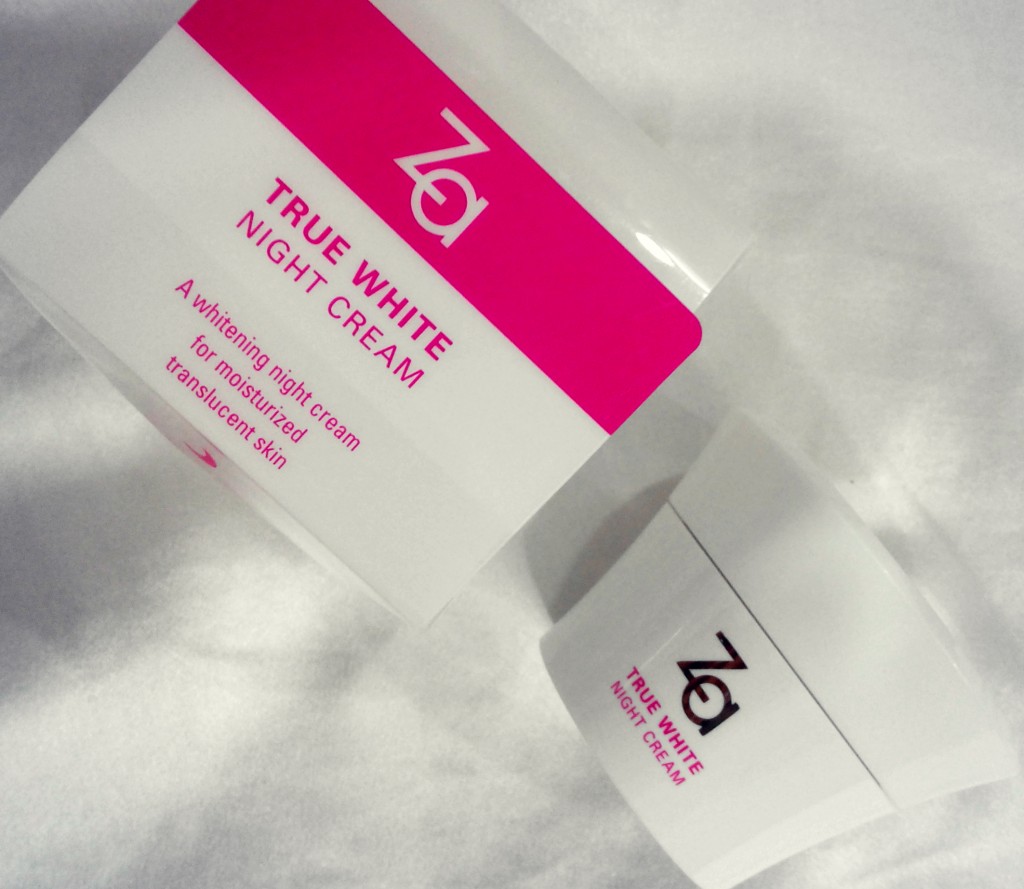 Ingredients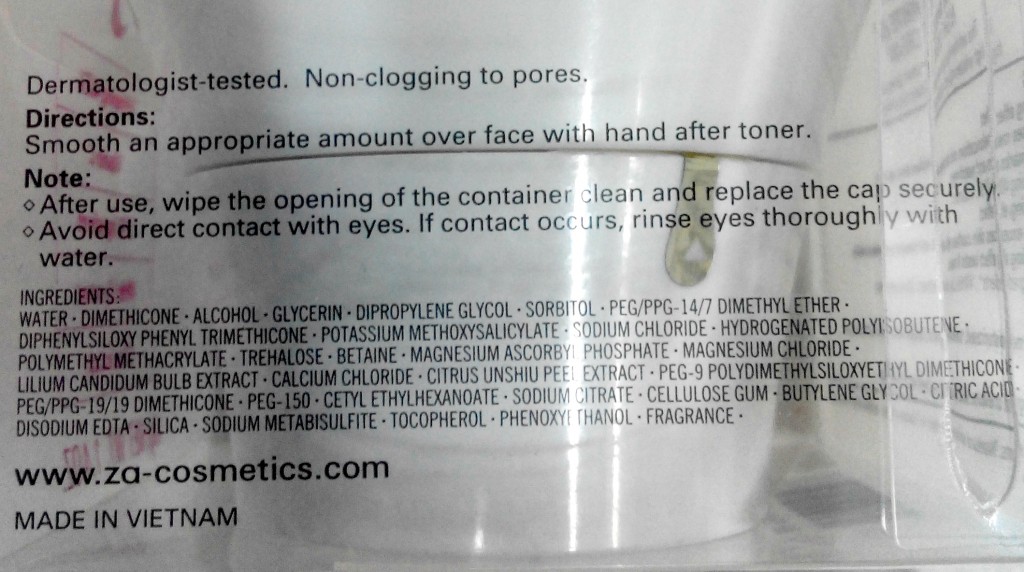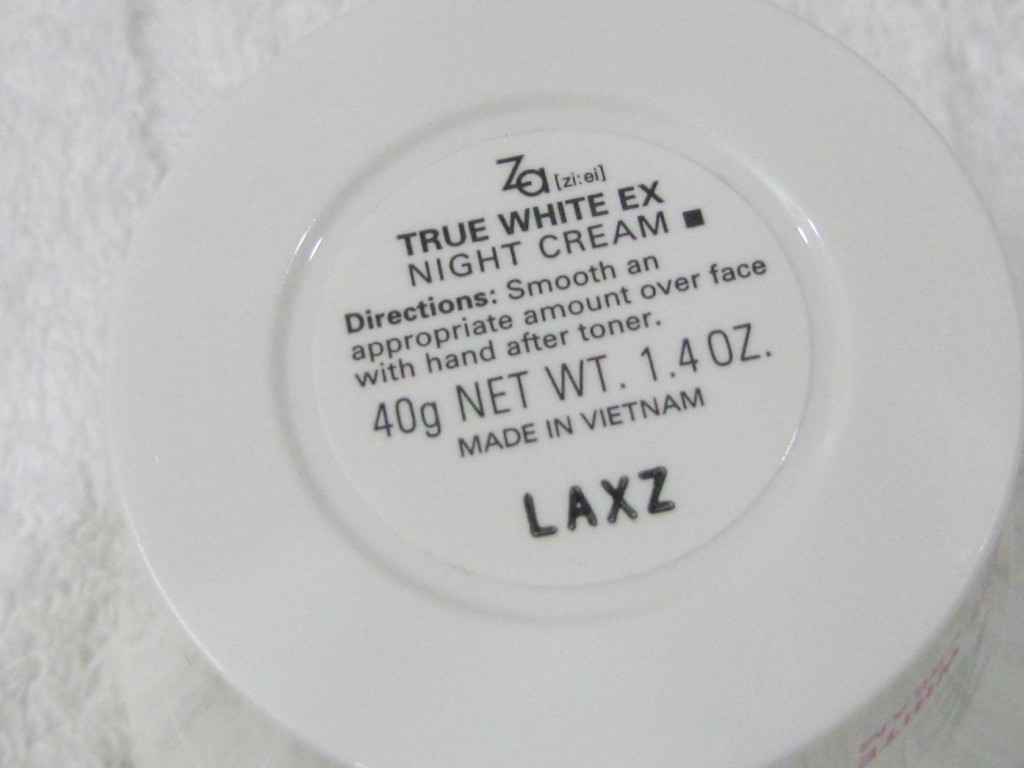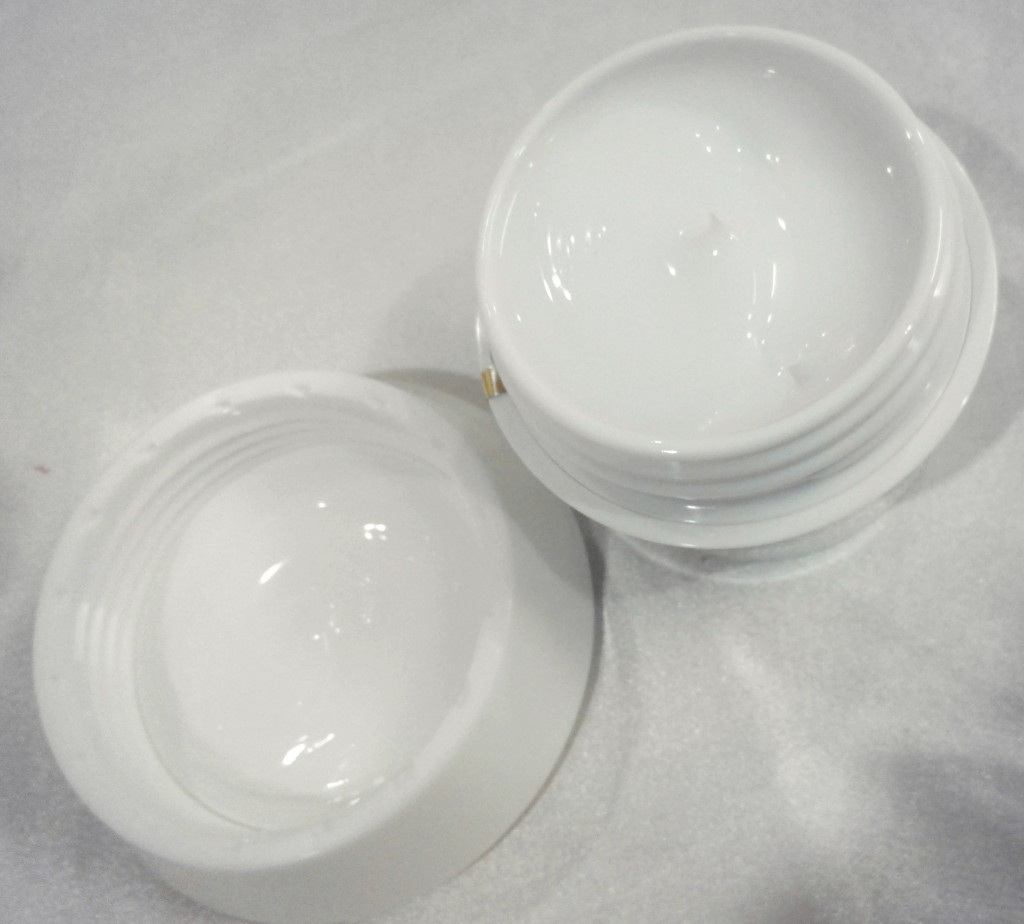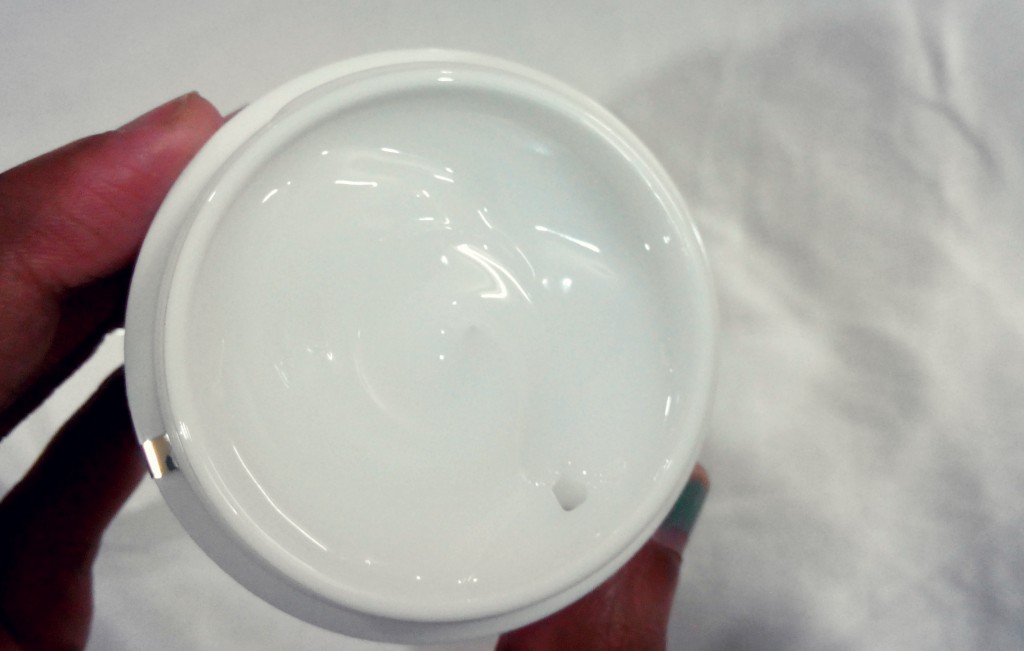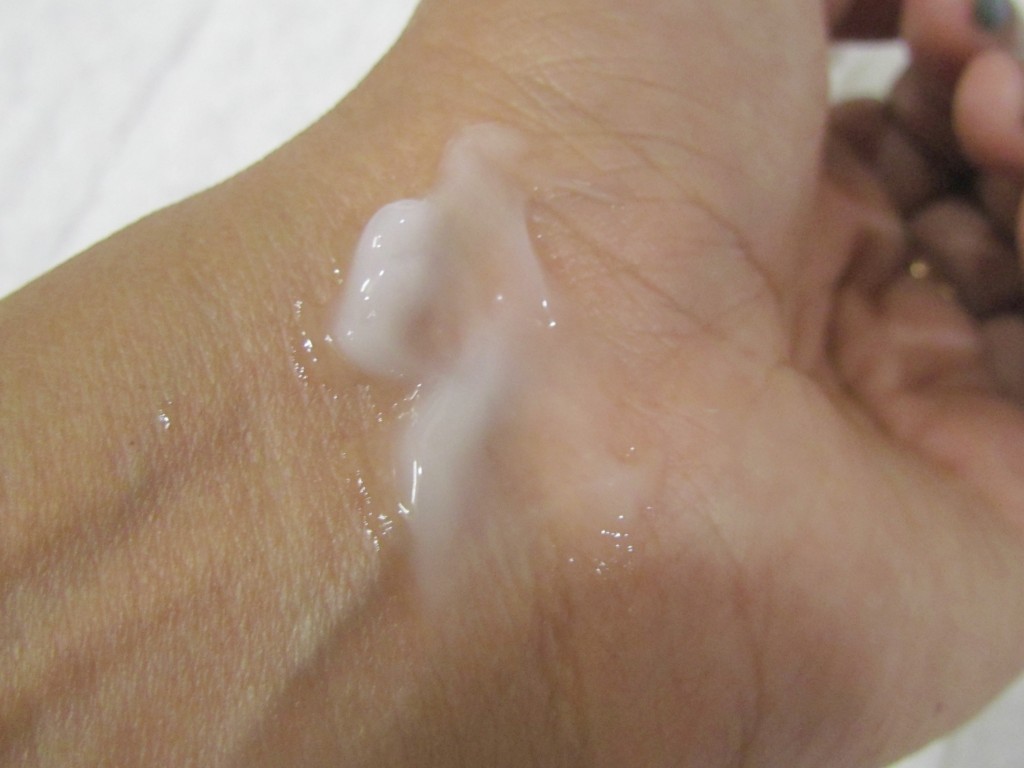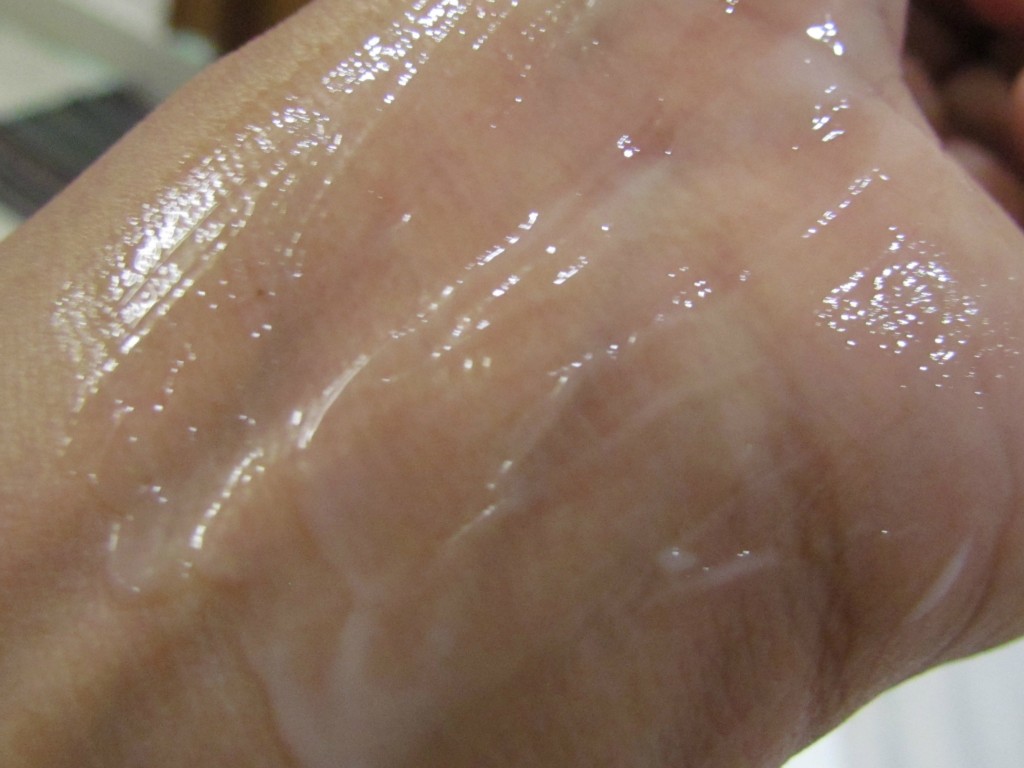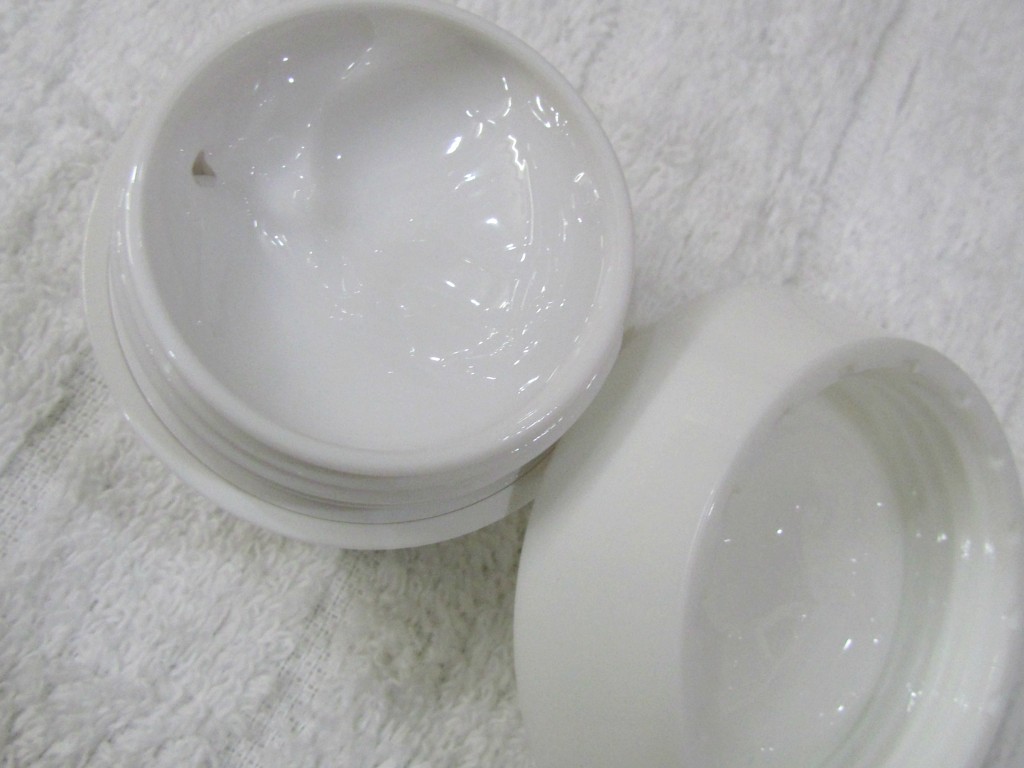 My experience using Za True White Night Cream
The Za True White Night Cream comes in a white tub packed in a  plastic carton that has all the product details printed on it. White tub has a screw open cap. The packaging is travel friendly though it could be unhygienic to use. I use a spatula to scoop the product out. The scent is really pleasant,  It doesn't linger much after application and therefore, not too overpowering for sensitive noses.
The texture of it is a gel based cream. very light on skin.  I have a combination skin that is super sensitive and it doesn't irritate my skin.  Applies easily and is swiftly absorbed into the skin leaving it nourished and moisturized whole night. I wake up everyday with plumpy skin which is baby soft…   Love the fact that is is  non sticky. I use this cream every single night on my face and neck. and now its 2 months since I've started using this and I can definitely say that this is one of the best night time moisturizer. Initially, I had doubts, whether it hydrates skin or not when i saw the gel like texture. To my surprise, it did a pretty decent job in making my skin soft and nourished. I will definitely buy more products from this range. This is perfect for summers. For colder months, I prefer my Elizabeth Arden Ceramide Capsules .
Now, regarding the whitening claim, I haven't really noticed any major skin lightening or diminishing of blemishes/spots. I am really happy with the deep moisturization part.  My skin feels well nourished and radiant in the morning that was what I wanted.
Pros
-Light on skin
-easy to blend and apply
-Lovely fragrance and gel like texture…
-deep nourishment to skin
-Dermatologist tested
-doesn't clog your pores
Cons
-I like a tube packaging; so, minus 1 for the packaging
-I didn't notice any major changes in the blemish marks
Overall, a good night cream  that suits sensitive skin.  I have tried other products from this range too, You can get them online from Amazon & Ebay
Once I finish this, I wish to try out the Collagen cream from this brand.
Also Read
1. Za True White Cleansing Foam