Makeupholics, Today I am going to talk about Za Perfect Solution Moisturizer & Cleansing Foam. After using and finishing Za Perfect Solution Restoring Collagen Cream, I really wanted to try more products from the range and Za India was kind enough to send me the entire product range for trying and reviewing…To know whether these products met my expectations – continue reading….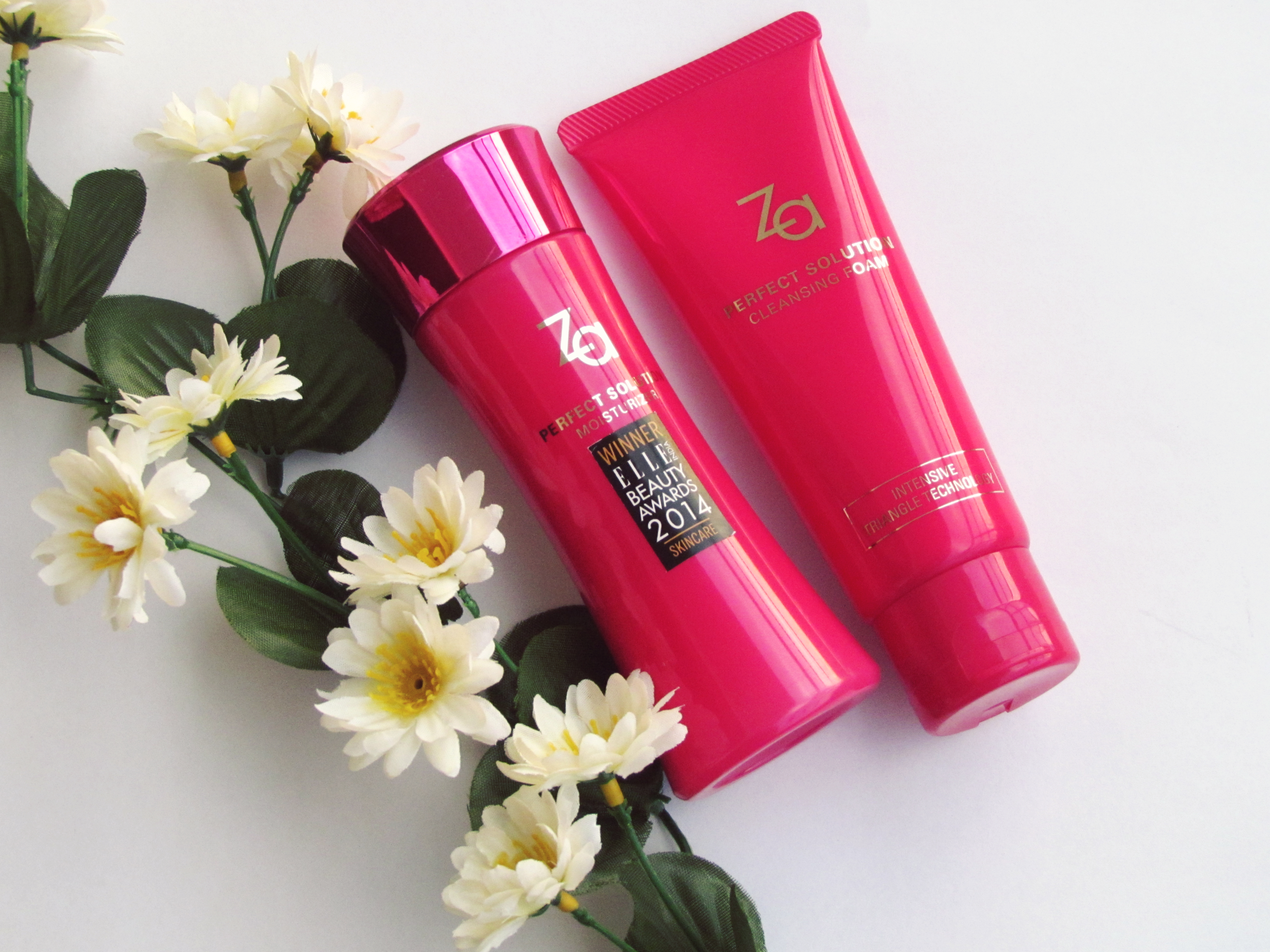 What Za claim about Za Perfect Solution Moisturizer 
This feather-light, non-oily Moisturizer infuses skin with rich moisture to make it feel firm, resilient and lively. Rehydrates skin to prevent fine lines and roughness caused by dryness. Removes dullness, evens out skin's texture to make it look luminous and clear.
Packaging & Price : 125 ml; 1099 INR ; Comes in this awesome pink bottle. How cute and adorable is it?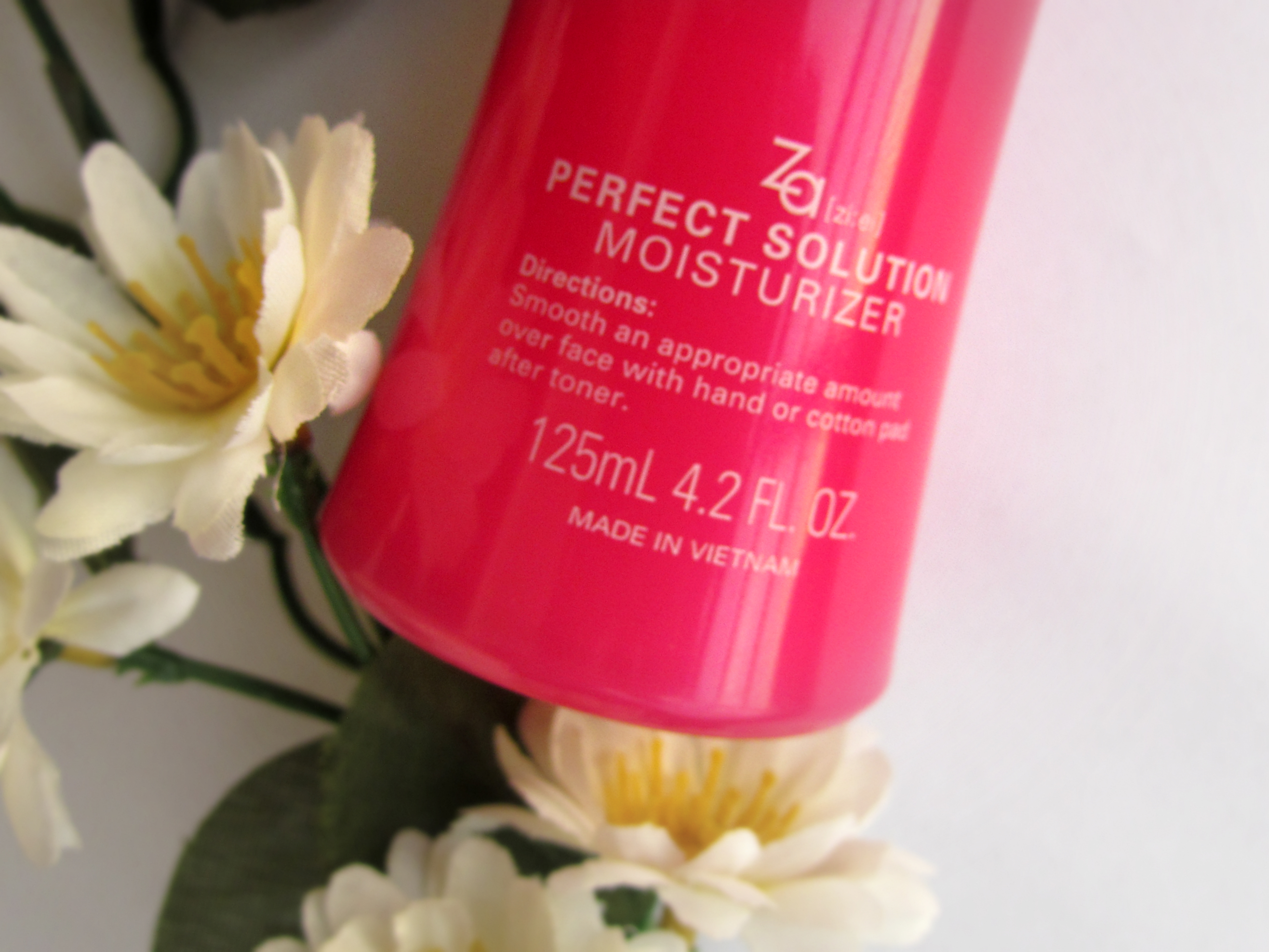 Usage Directions: Smooth an appropriate amount over face with hand or cotton pad after balancing skin with a toner.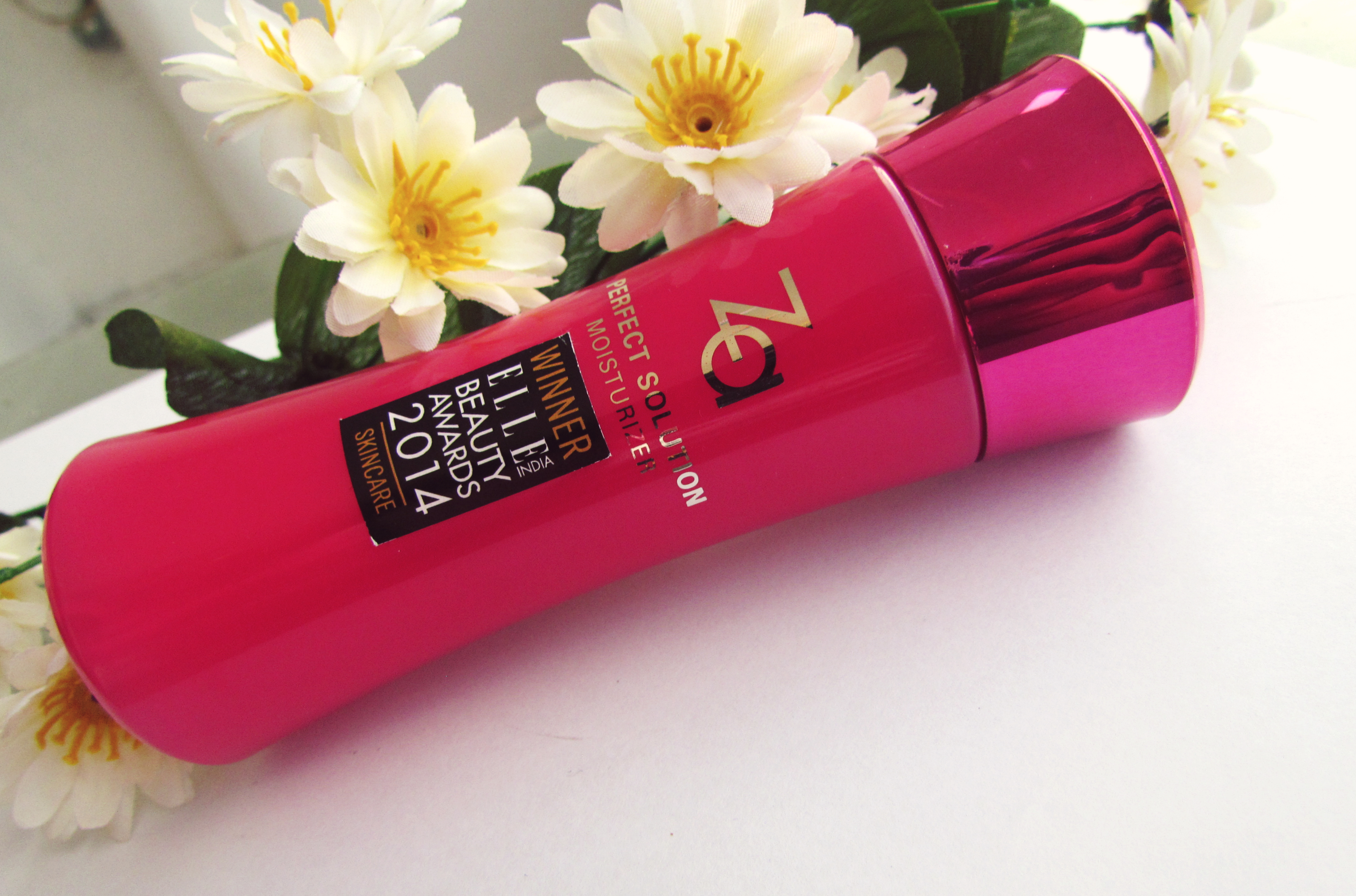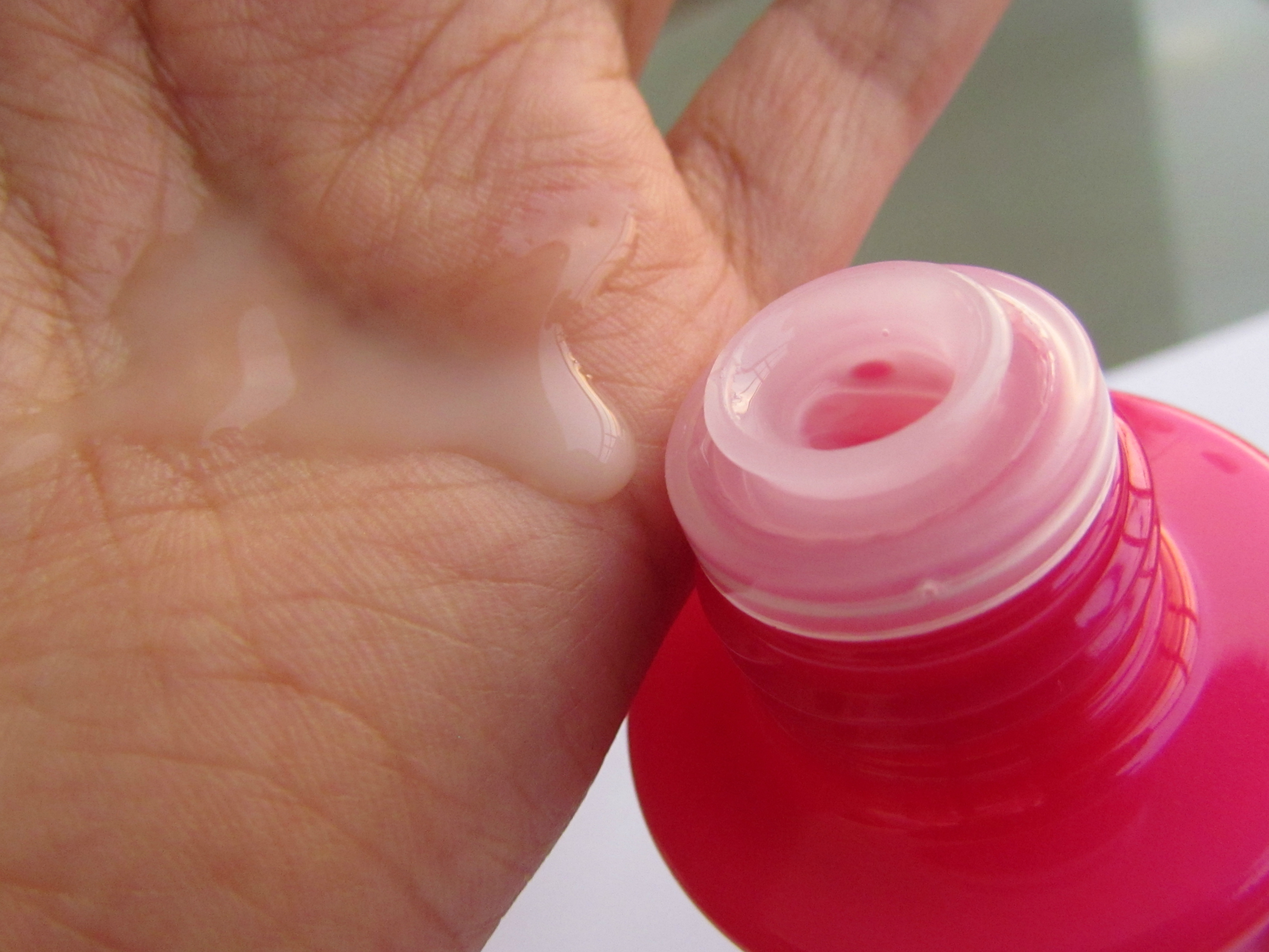 This product have won the  award for Best Moisturizer at the Elle India Beauty Awards 2014. This product come in a lovely pink bottle with a bright shiny pink screw lid top. Attractive & girly packaging!. However I felt that while dispensing the product, It tends to pour more than what is needed. thus, wastage of the product :/ Wish it came with a good stopper or a good dispenser. The texture of the moisturizer is translucent and has a runny+serum consistency, It smells refreshing and very mild floral fragrance. Its very light on skin and easily gets absorbed. My skin looks hydrated for a while. I have a combination skin which is super sensitive . This product didn't break me out. However I felt, Its not as moisturizing like my other creams. My face is on drier side this winter and so it needs a little more moisturizer. I prefer using this right afer my shower and leave it off till I  complete my household works. By the time I put on makeup to go out, The hydrating effect of this is all gone (hydrating effect lasts only for about 2-3 hours during winters) and I will have to use a separate moisturizer – my favorite MAC prep+prime under my makeup to keep my skin hydrated all day long. Another downside of this is it comes with NO SPF – For a day moisturizer  I think its most important to have SPF to it..This one failed to impress me…So, I don't think this is an option if you are looking for a hydrating day moisturizer. I loved the Za Perfect Solution Restoring Collagen Cream, reviewed here. But – not a fan of this!
Moving onto cleansing foam review:
What Za Claim about Za Perfect Solution  Cleansing Foam
This Cleansing Foam has a rich, resilient lather that permeates into the skin to gently remove impurities and make skin feeling plump, firm and glowing. Removes excess surface cells to give clear, radiant and soft skin.
Ingredients : Water, Stearic acid, PEG-8 Myristic acid, Potassium Hydroxide, Glycerin, Lauric acid, Alcohol, Butylene Glycol, Glyceryl Stearate SE, Polyquaternium-7, Sodium Methyl Cocoyl Taurate, Magnesium Chloride, Calcium Chloride, Citrus Junos Seed Extract, Betaine, Disodium EDTA, Sodium Benzoate, Fragrance.
Packaging & Price: 100 g ; Price: 399 INR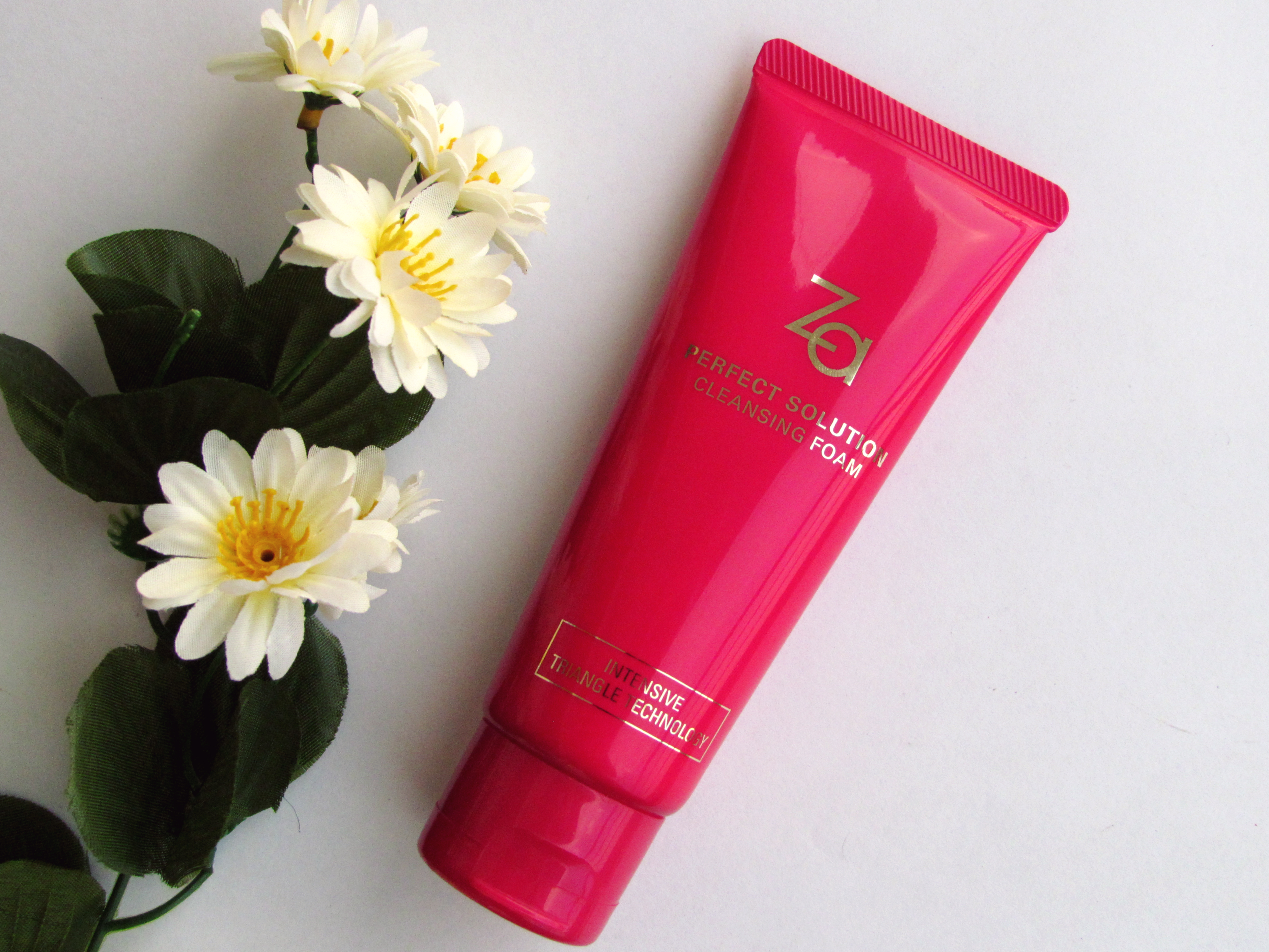 Usage Directions: Squeeze a small amount onto your palm and add warm water to create foam. Massage gently over face in circular motion. Rinse thoroughly.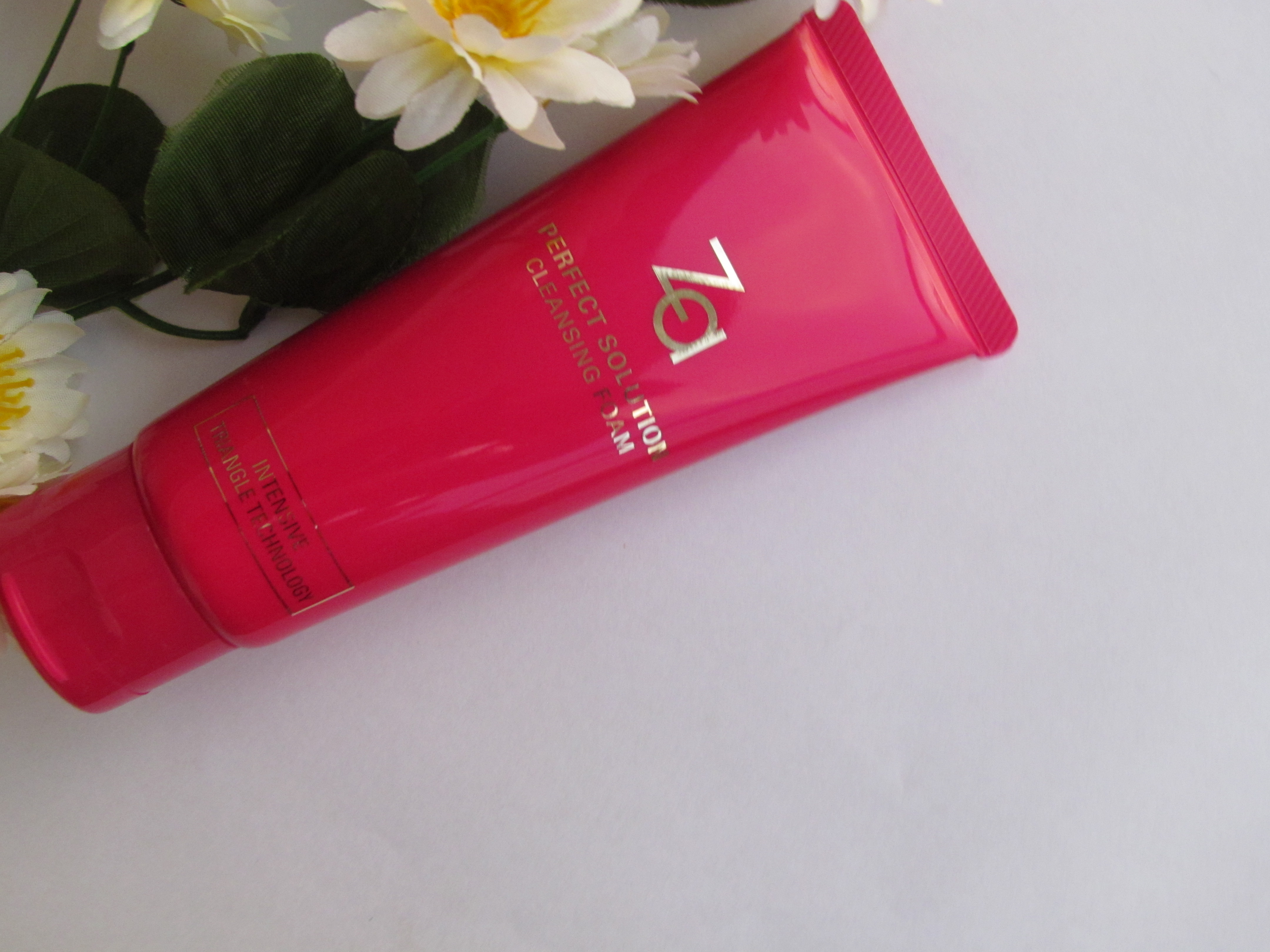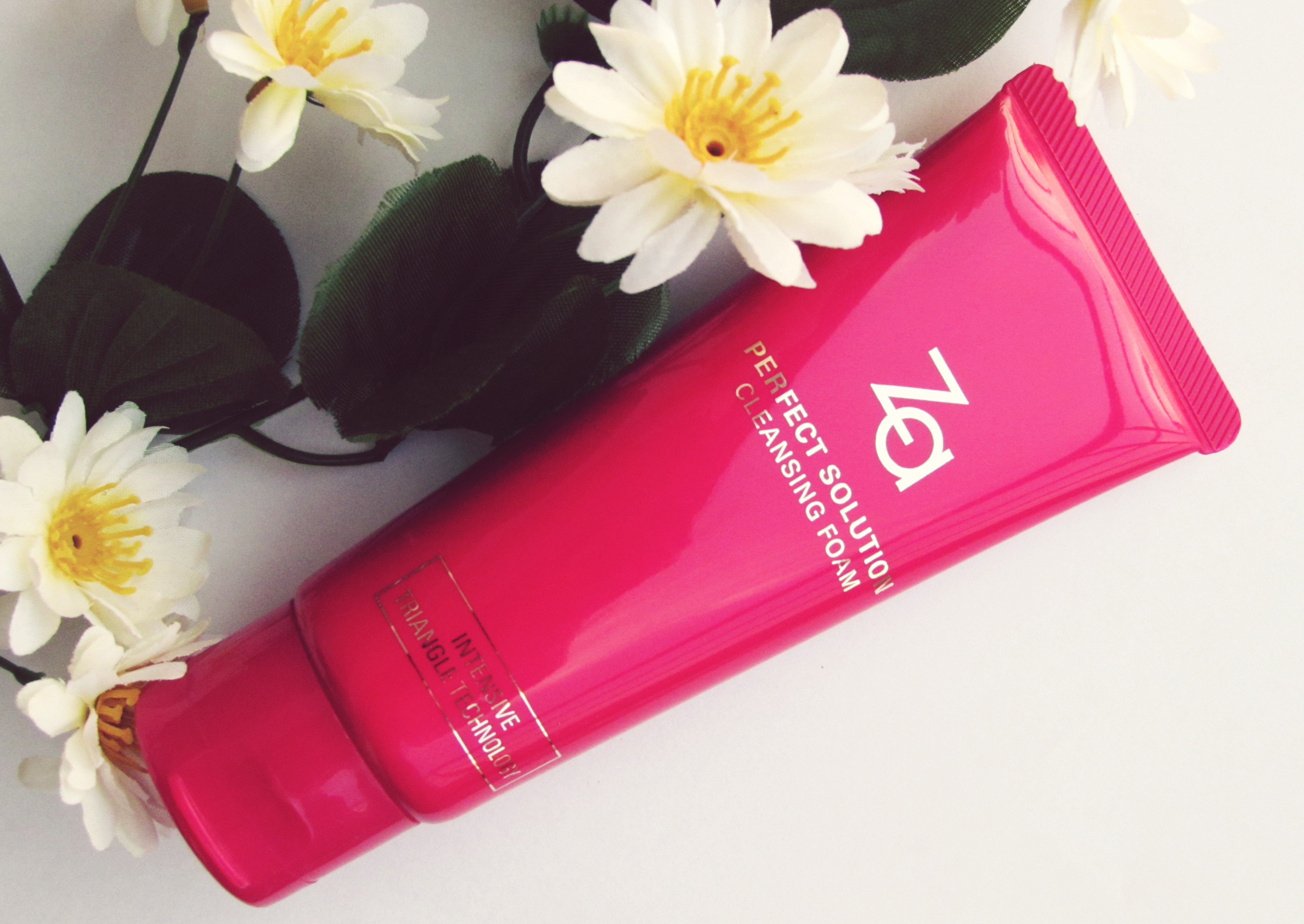 Comes in a bright pink tube packaging with a flip flop cap top. The texture is creamy not too light neither thick. You only need a pea sized amount of it each time. . It has a very nice mild fragrance which is not artificial at all and so its not overpowering for sensitive nose.  I wash my face and then pat it on the palm of my hand and start massaging gently onto my face until it foams well . Then I rinsed this  off . . Don't expect it to remove your makeup. . The texture is creamy, So it doesn't make skin dry rather,  keeps it hydrated.  For people with extremely dry skin, You would want to use a separate moisturizer after using this. It removes excess oil from face and keeps my face oil-free. I don't believe in  whitening effects and so not commenting on that part. Also it claims to show anti-ageing effects but I don't believe in it either.. No the most important part of this review-  If you have a sensitive skin like mine -I would say you should not use it…It doesn't have parabens and is SLS free; But it has other chemical ingredients – check the ingredients in bold letters above – that are comedogenic and this product broke me out terribly… I stopped using it and tried again after a week or so, But- it broke me out badly… This is not meant for sensitive skin at all….
*Product send by PR for consideration. Review remains honest as always.