Makeupholics – Well , Today's post is going to be a little different from usual product reviews/ website reviews… Guess what – The Great Online Shopping Festival (GOSF) is back! All I am talking today is about GOSF 2014. Through this post, I intend to give you an insight of what is GOSF all about,  How to spend your hard earned money wisely during this shopping season…Shopping wisely is all about having a plan, sticking to it and scoring the best. So, get ready for tons of attractive offers & discounts from over 400 of India's favorite online retailers, all at India's Best Place to save – CupoNation.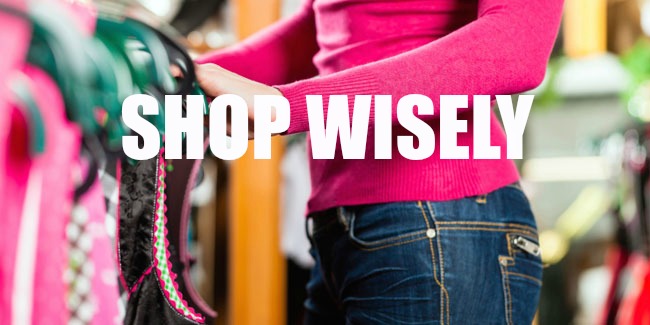 A little about GOSF
GOSF was started by Google India in 2012 to encourage Indians to shop online and introduced the concept of big discounts offered for a short period of time. Each year, GOSF has only grown in popularity, with millions flocking online and more companies have partnered with Google to woo new and returning customers. "In 2014, Google will be hosting more than 400 partners offering deals and discounts on a single platform gosf.in."
As the GOSF 2014 comes closer and closer, all retailers are bucking up with their latest promotions and offers to celebrate the great shopping festival which is right around the corner.
When is GOSF 2014?
This year's GOSF will be held over three-days from December 10 to 12, and CupoNation India will be your one-stop portal to help you find everything you need, want, and desire. And to warm up for the Festival, if you want to keep up with all the big and exciting deals as they're announced, sign up here, and we promise to keep you posted with all the latest and best offers and discount codes.
What all deals to look for & My personal shopping tips
Being a shopaholic myself, I always wanted to do a post where I talk about how I decide on certain product. How do I find out the most cost efficient deals etc.. I do a lot of research before buying things online. You get the most amazing deals and coupons for top retailers like Flipkart, Jabong, Amazon, Myntra, Snapdeal and many more. Enjoy a great shopping experience with the best GOSF coupons and voucher codes from different Coupon websites… My personal favorite coupon website is CupoNation. CupoNation have some amazing offers and sections that will help you choose the best offers for making most use of this GOSF 2014. Don't miss great deals like the Rs. 299 Corner and the Exclusive GOSF 2014 deals on CupoNation. In case you are worried about how to keep track of all the amazing deals and offers this GOSF, You can always go to the landing page where you get a summary of all ongoing offers. I would say, you start by preparing a wishlist – I would say this is the best time to order some new gadgets for yourself. I am planning to get a laptop & a camera for myself during this GOSF
What makes GOSF 2014 special?
This year, GOSF will have a little twist to it. Google has announced a GOSF Pre-Party on November 25, which will last until the kickoff of the festival on December 10. This Pre-Party will involve 14 shortlisted brands, with one day reserved for each one to offer day-long deals and run contests for customers! Each day will also see a lucky winner who will get to shop for free! Even heard that shoppers might even get the chance to do 14 minutes of free shopping every day for these 14 days. Plus, you can look forward to a new, special segment called the "299 Corner", where you can find branded products usually priced between Rs 600 to Rs 1500 at just Rs 299, with free delivery! – sounds interesting right?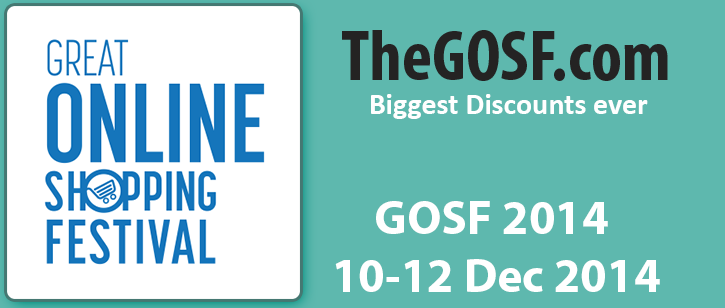 So, gear up for GOSF 2014 scheduled between 10 to 12 December, 2014 where you will get Top Selling Best GOSF 2014 Deals on Mobiles, Tablets and Electronics. Great deals and attractive discounts  on a wide range of products such as Apparel, Home and Decor, Sports Goods, Footwear, LoungeWear  and many more.  CupoNation India will act as a best deal website to help you find everything you need. All you need to do is use the online coupons and deals that come with a discount code/ promo codes. Just apply the promo codes and you automatically get the chance to calculate the savings earned on the products that you have ordered.
What is in your wishlist? What all are you planning to get hold of during this shopping festival ?
Happy Shopping Guys!