Hi ladies…Who doesn't love blushes? I doubt if somebody does….Today's review is going to be about one such awesome looking blush from Clinique. Read on to find out whether it does the job really awesome as how it looks 🙂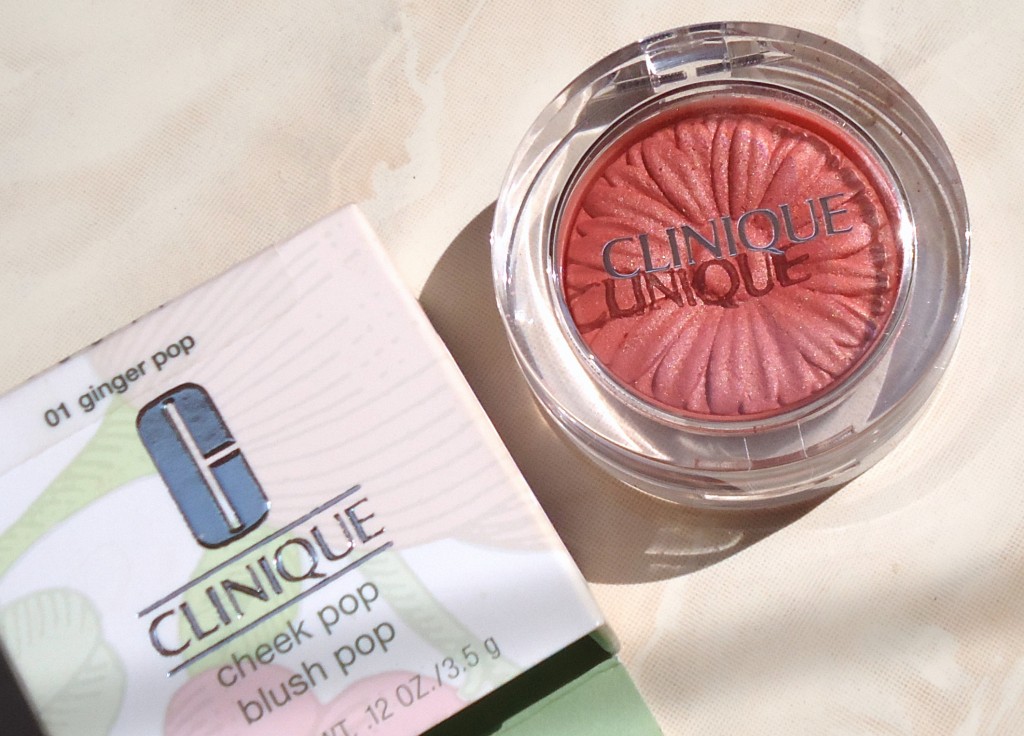 Product Claims: Vibrant yet natural-looking cheek colour that looks virtually powder less. In a silky smooth, stay-true formula with shades for every skin tone. That just-pinched look, simply effortless.
Product Details
An easy-to-use, richly-pigmented blush
Features a silky, stay-true & highly blendable formula
Provides pure, vibrant yet natural cheek color
Embossed with an elegant floral pattern
Available in a range of shades that match all skin tones
Allergy-tested, fragrance-free
Price: 1970.5 INR (strawberry.net)
Net Wt: 3.5 g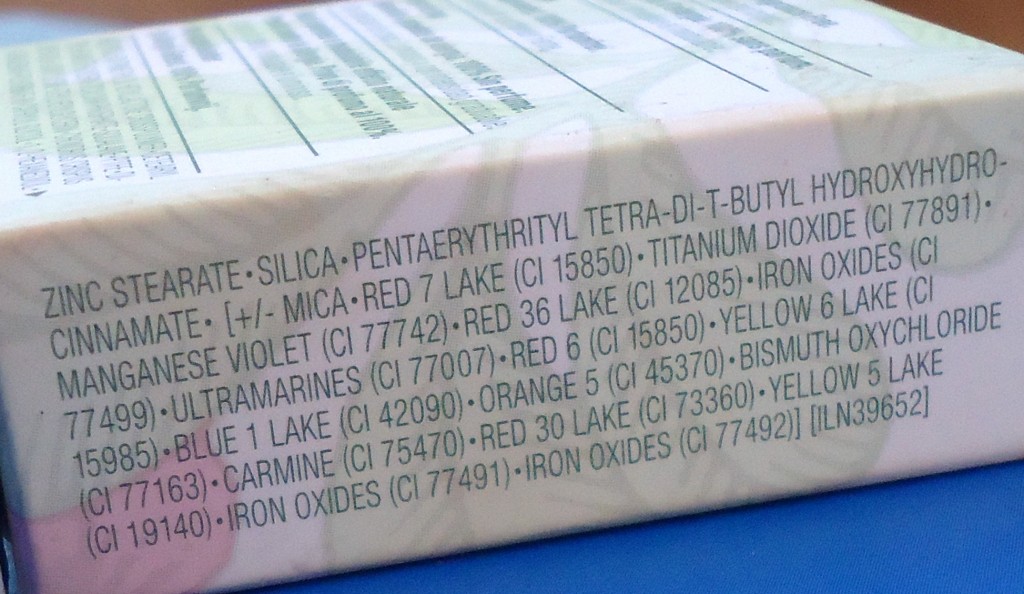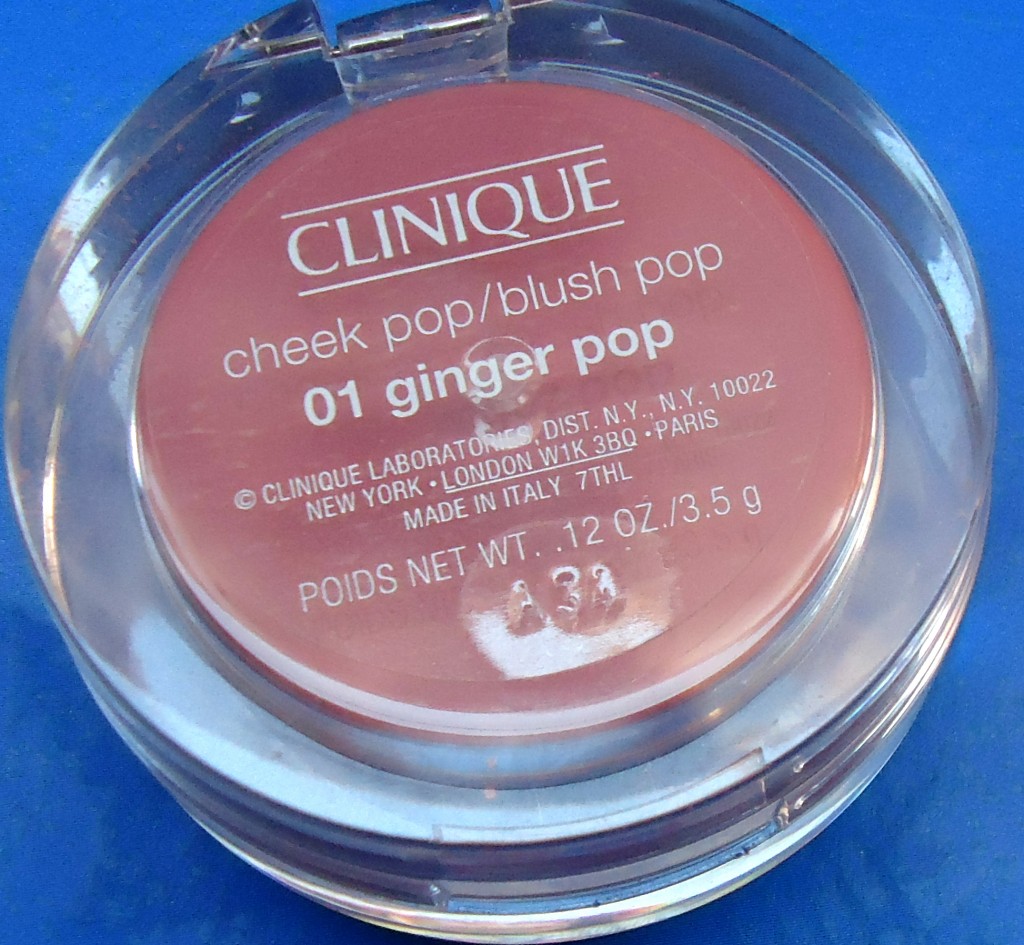 My take on the Clinique Ginger pop blush:
Hi everyone. Today I am reviewing the prettiest blush in my collection which is Clinique Cheek pop blush. Clinique launched 4 shades in this range out of which Ginger pop seemed most natural so I picked it up a couple of months back from strawberry.net J
Packaging: The flower embossed design is very unique and really very pretty. I haven't seen a blush so beautiful and so well designed till now. I just love this flower pattern and I am happy that it doesn't lose its form when used.
The blush come housed in a transparent thick and very sturdy plastic case. The outer carton carries all the required information about the product.
Shade: 'Ginger pop' is more of a natural warm apricot shade on the Indian skin tone. It appears like a muddy reddened brown in the pan but applies as a warm toned apricot on the skin. I would call it a very safe shade which can be worn anytime to add warmth to your skin tone. The color would flatter all skin tones equally well.
Texture: Ginger pop has a beautiful silky smooth texture. It looks like having a creamy texture in the pan but applies to a powder finish. The color is completely matte and doesn't add any shine to your face. It is highly pigmented and a little is what you need for a one-time application. The color is easy to pick and easier to blend.
Staying power: Clinique cheek pop blush has an amazing staying power. Applied lightly too, it easily stay put for several hours at a stretch. It fades away evenly.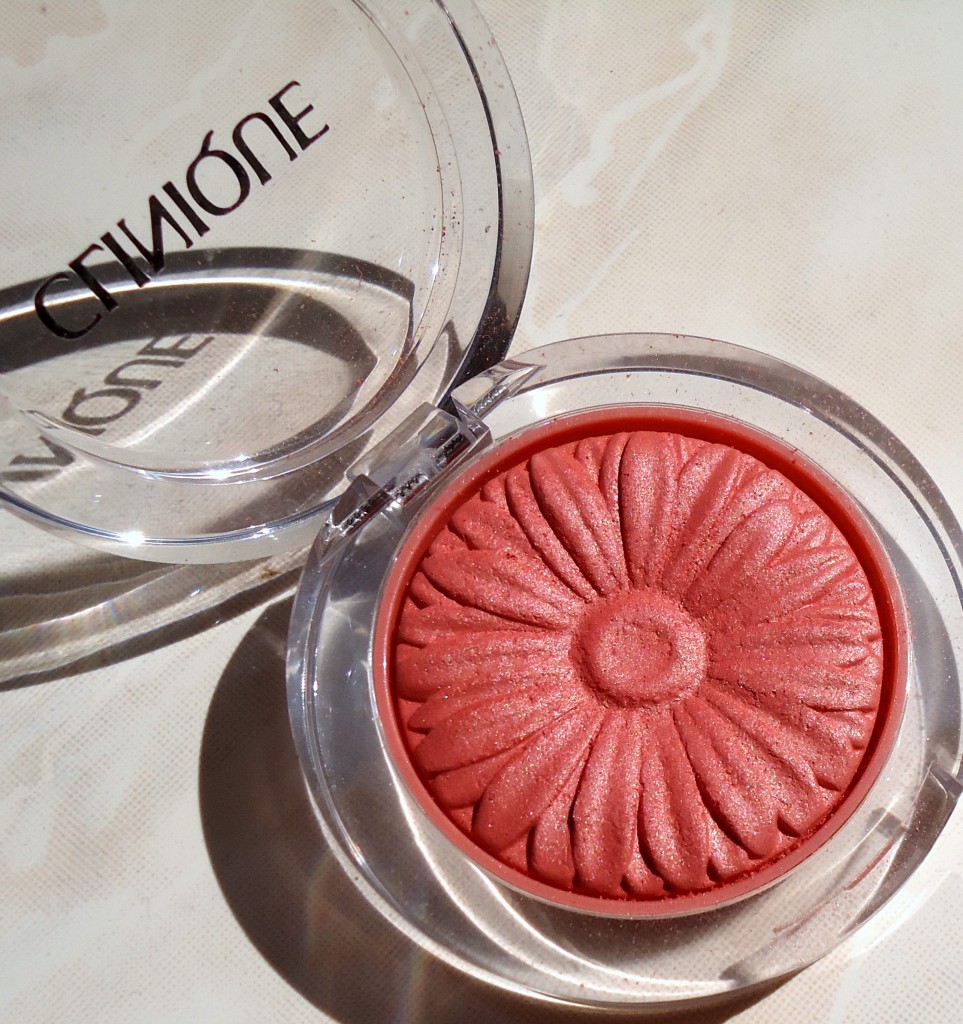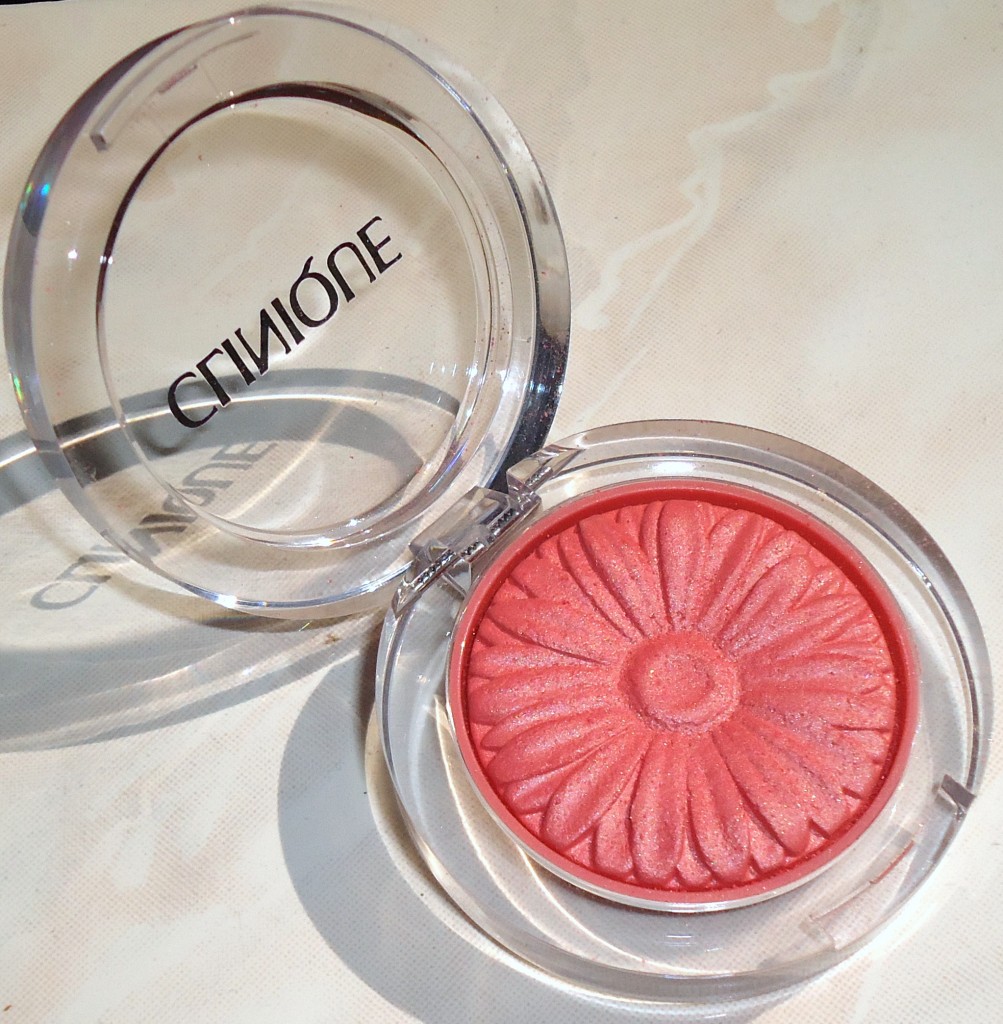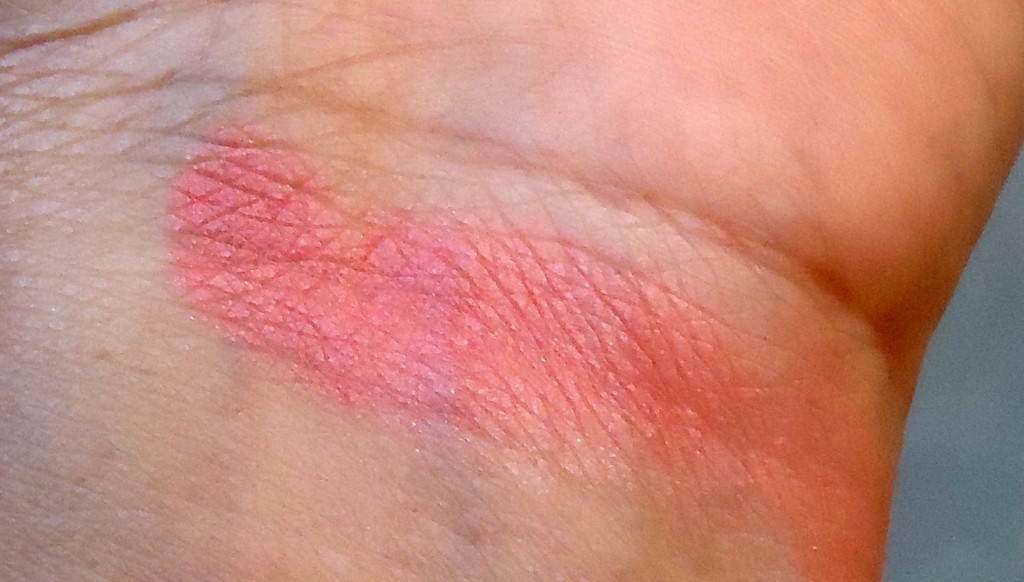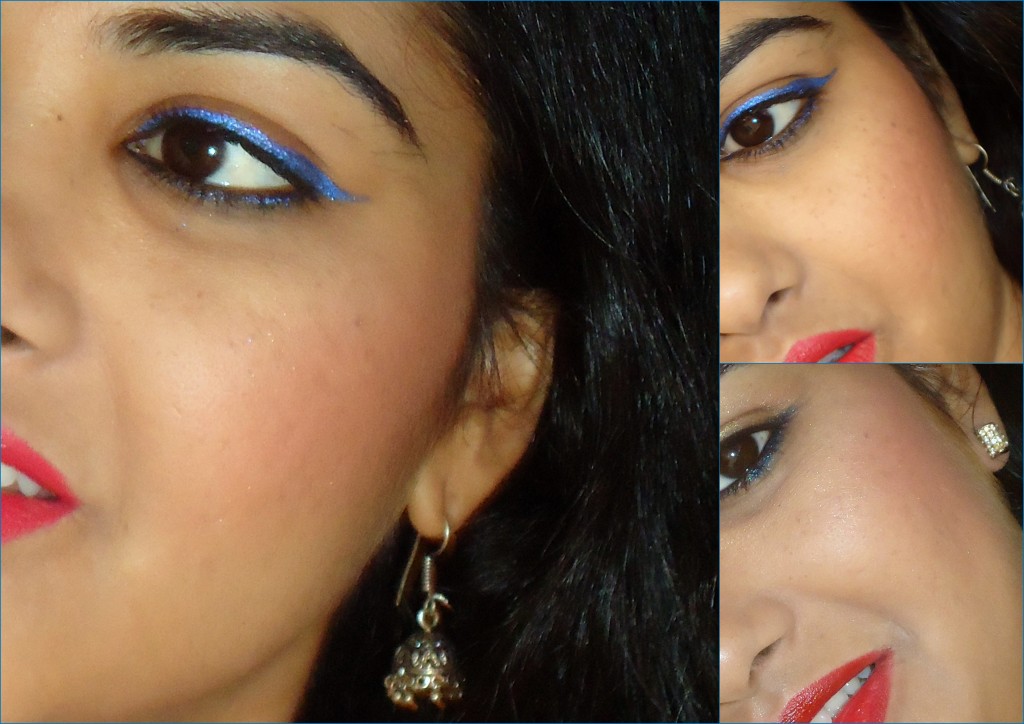 Pros:
Gorgeous packaging
Lovely apricot shade
Would flatter all skin tones equally
Creamy and silky smooth texture
Highly pigmented
Easy to blend
Great staying power
Even fading
Cons:
Ratings: 4.7/5
Ginger Pop is a gorgeous looking blush that scores all points in pigmentation, texture, shade and longevity. If you are looking for an everyday sort of matte blush to add natural warmth to your face then definitely grab Ginger pop. Apart from that, pick this only for the most unique and beautiful design 😛
By Contributor: Nids