After a tried week of work, I decided to end the hectic schedule in the best way possible  by visiting the L'Occitane Spa in Jubilee Hills, Hyderabad. As you all know L'Occitane is my all time favorite brand and I was really excited to see their Spa in HYD. In this post, I will be sharing my experience and the service I availed. Continue reading to find out more about this wonderful French skincare brand.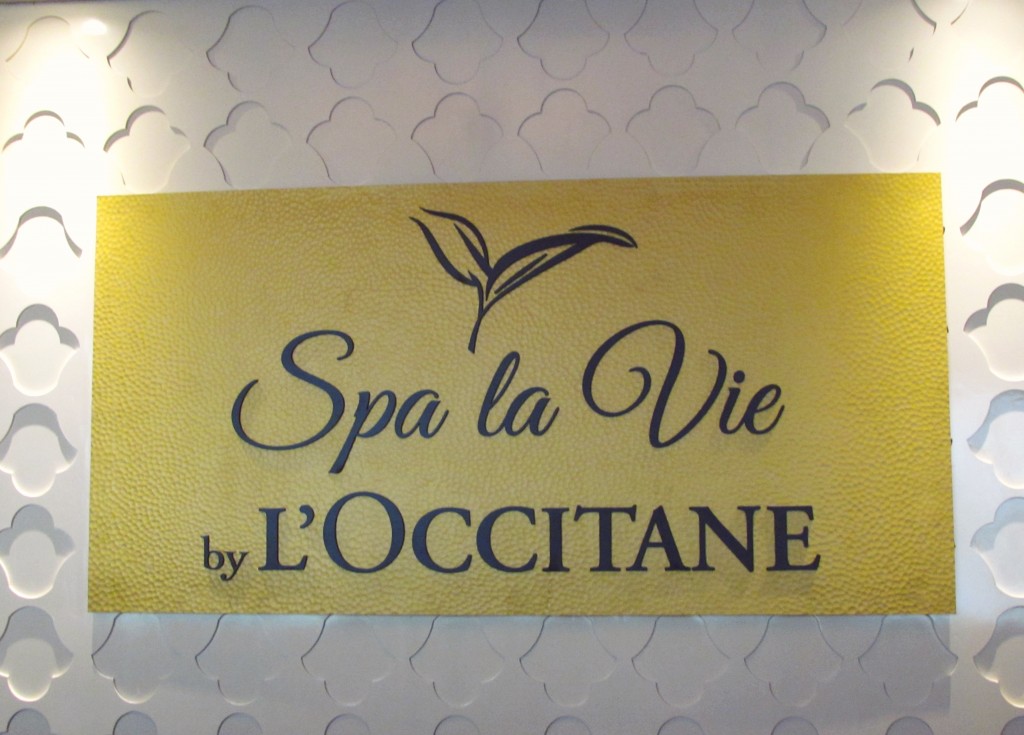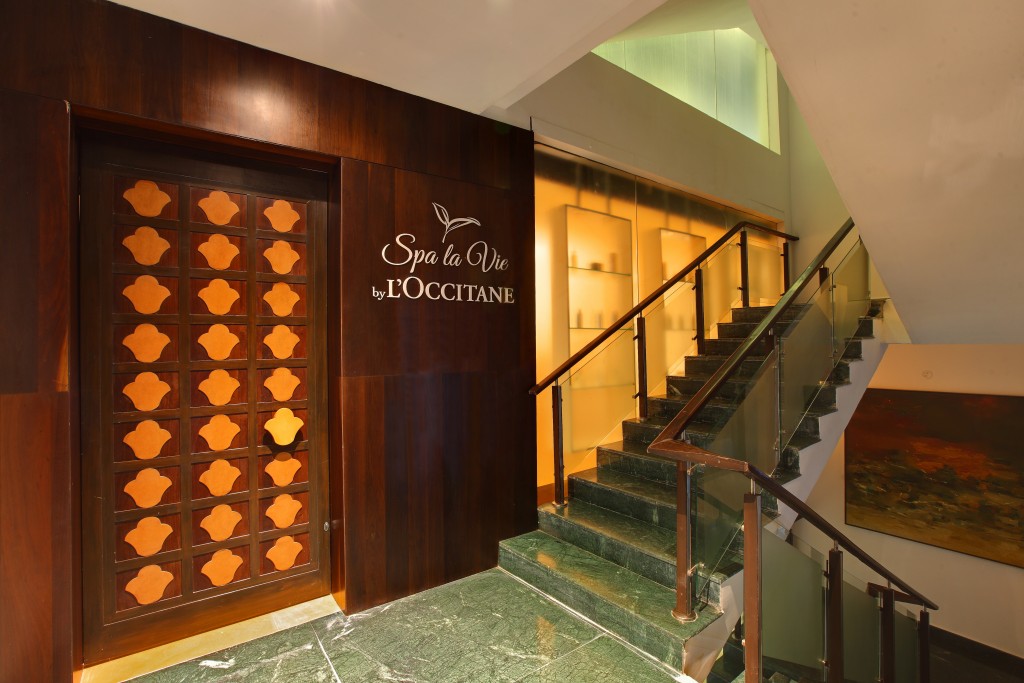 A glimpse of SPA LA VIE
Welcome to a 10,000 sqft Mediterranean Wellness Sanctuary nestled in the heart of Jubilee Hills. Come escape to our Nature ensconced Lounge before or after your treatment, indulge in Provencal inspired rituals in our opulent treatment rooms, pamper the body and the face with our Shea from Burkina Faso and Immortelle from Corsica , enjoy well-being soaking ceremonies in free standing Bathtubs in every treatment room, feel refreshed in your private steam chamber after a revitalizing signature aromachologie massage, spend soulful moments in our oversized VIP Couple's Suites, host an intimate Spa Soiree with your friends and embrace freshness with our Spa terrace surrounded by 20ft tall trees on one side and overlooking the Golconda fort on the other. Live the Spa life. live Spa la Vie by L'OCCITANE
A pictorial tour of the L'Occitane Spa La Vie, Hyderabad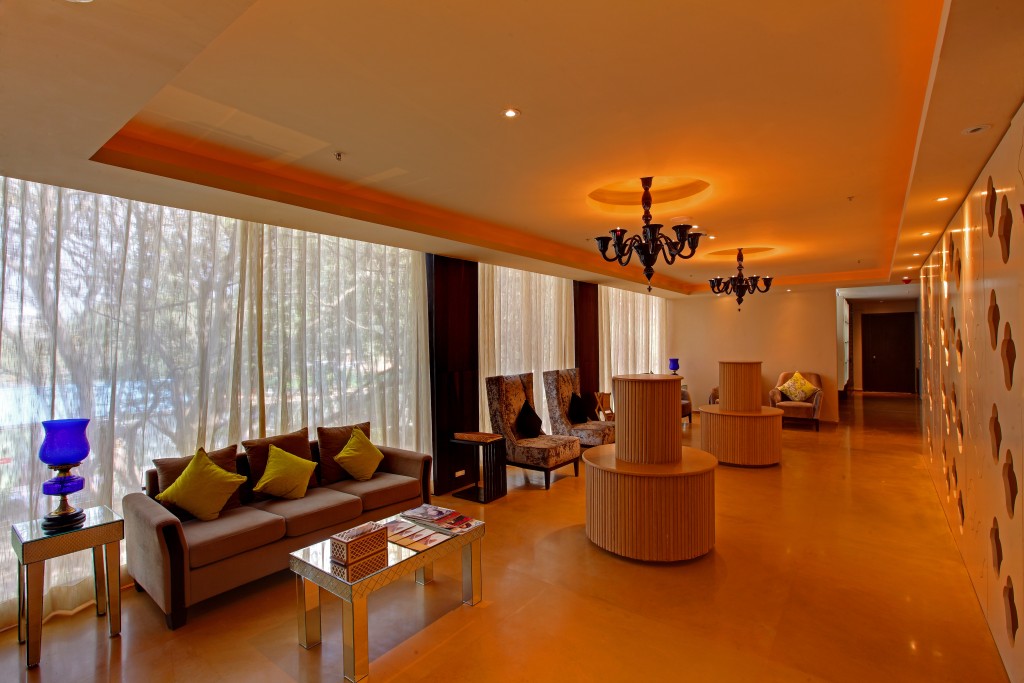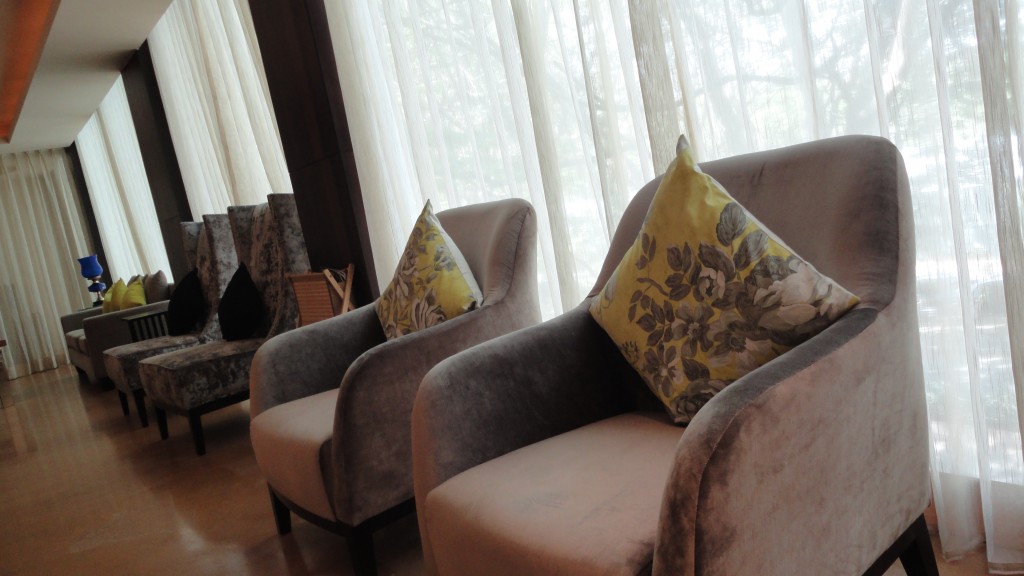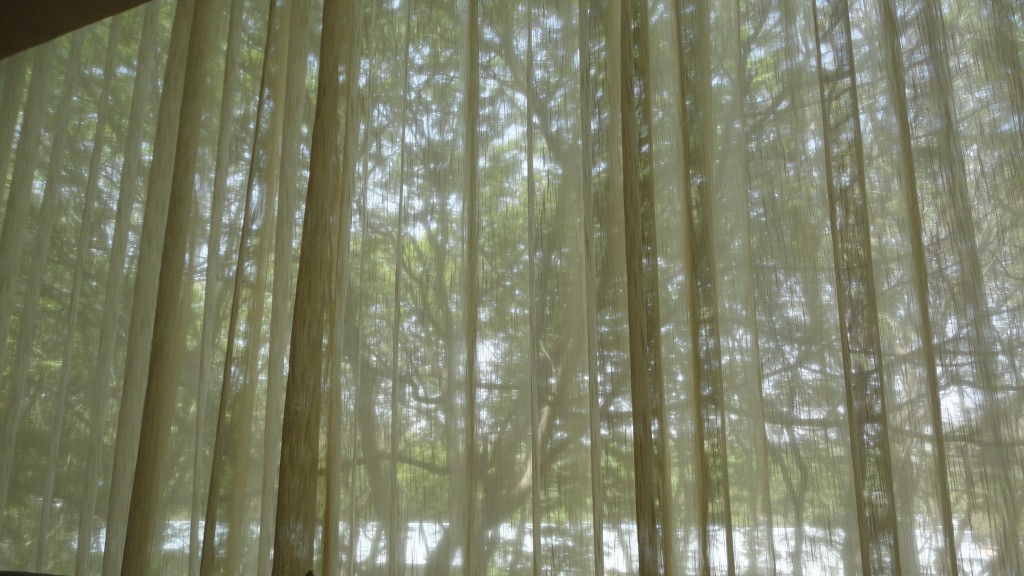 Couple Massage Room below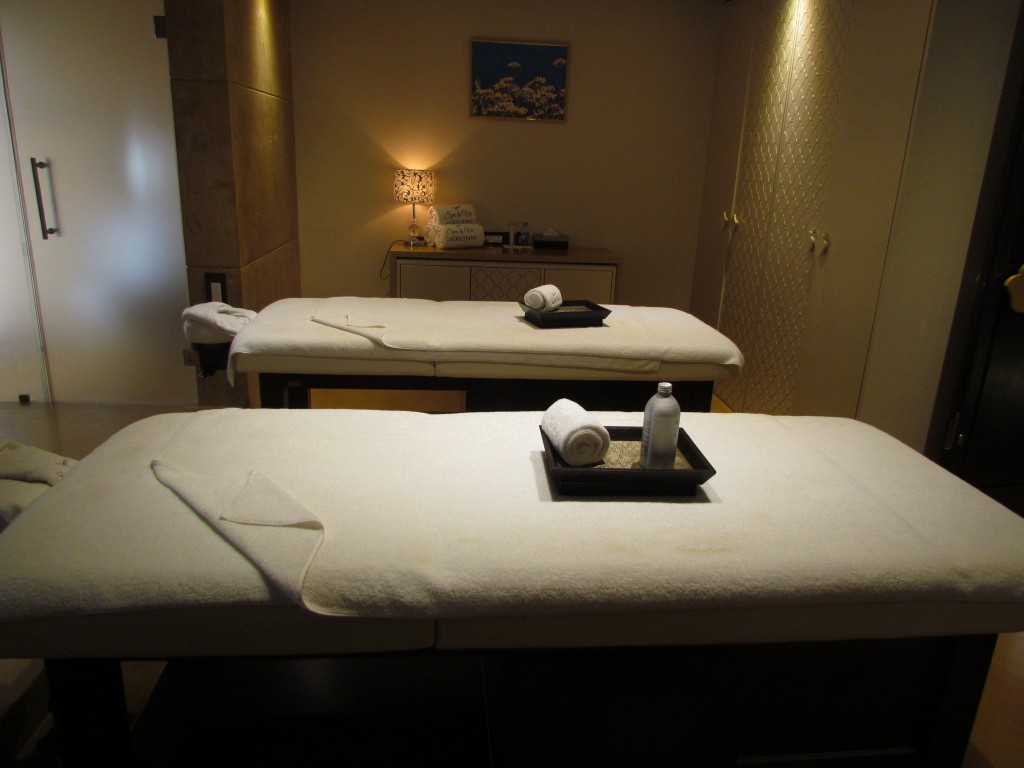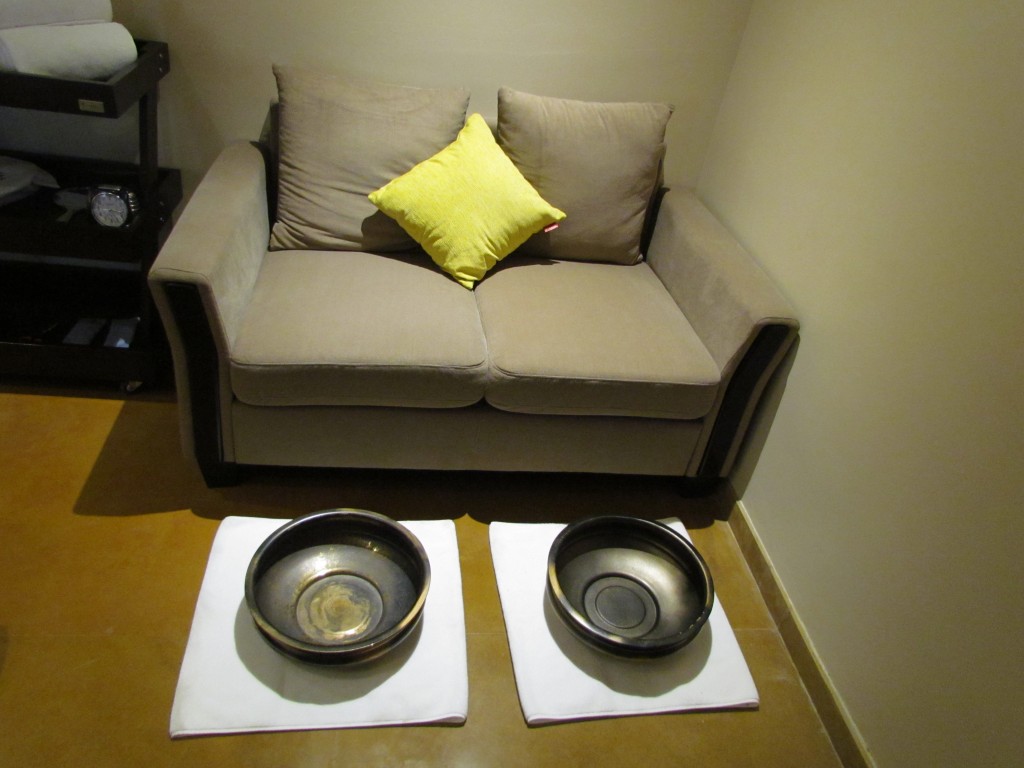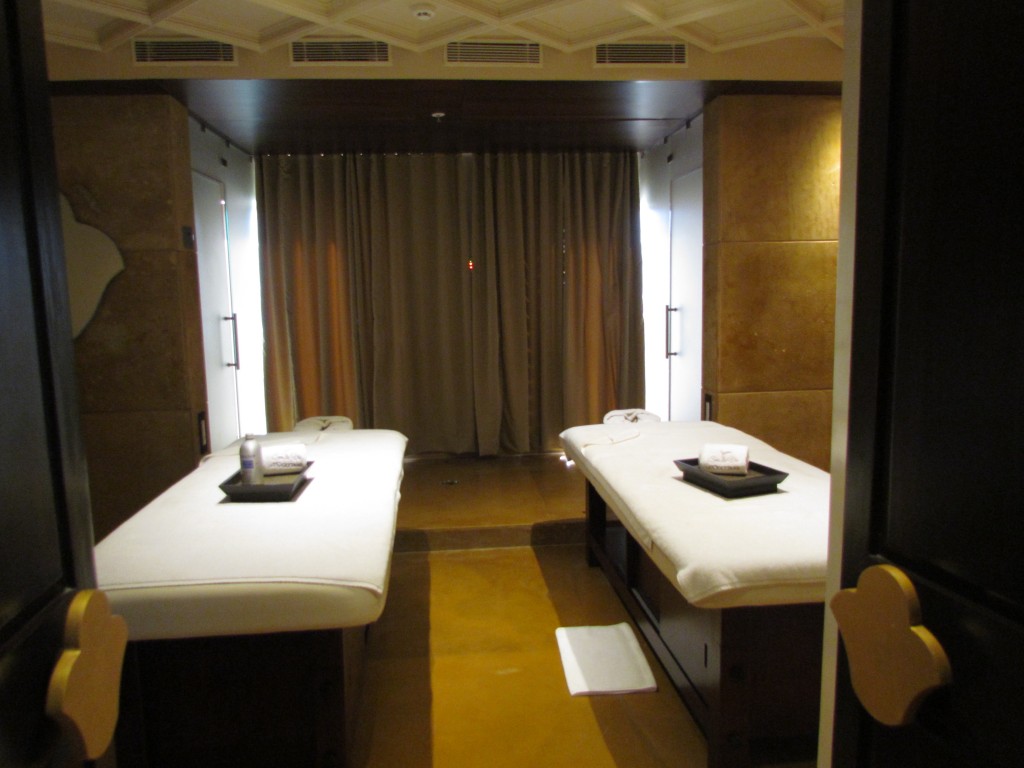 Leg Massage Area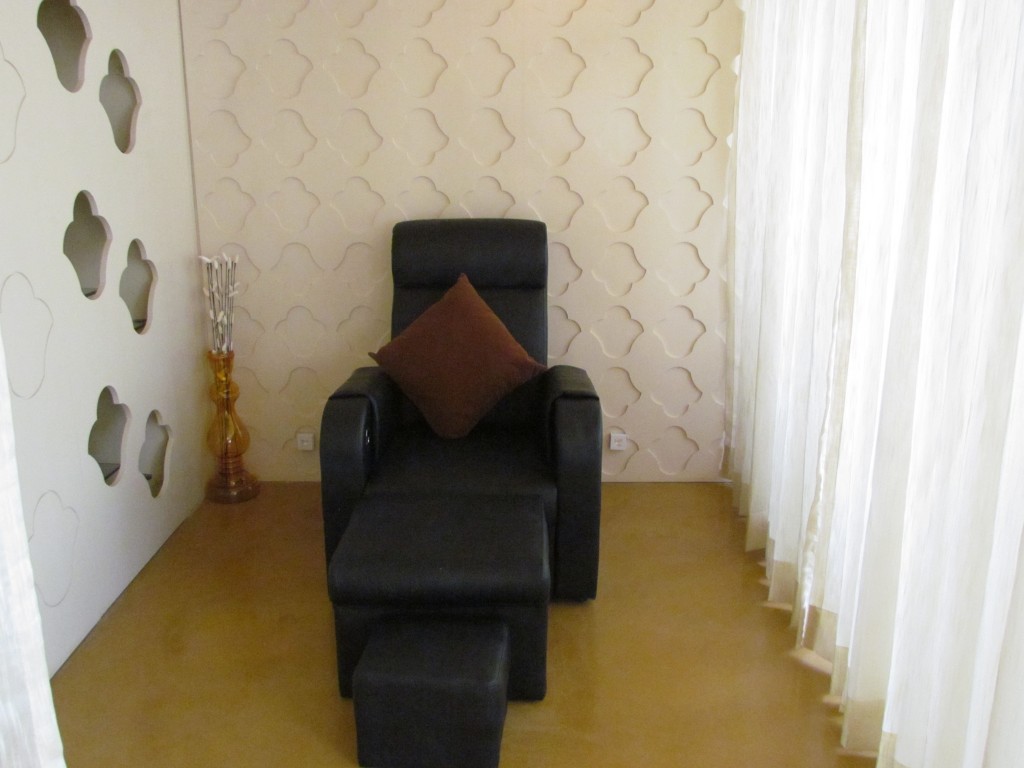 My personal experience 
The Spa features signature L'Occitane treatments. bathtubs and private steam chambers, present in every treatment room. Treatments offered at the Spa include Massages, Aromachologie Soaks, Facials, Scrubs, Wraps, Ayurveda treatments, Couple Treatments and Manicures/Pedicures (soon about to start). The massage rooms look like mini hotel suites, complete with a mini-bar, couch, shower room and bathtub.   Spa La Vie By L'Occitane – Hyderabad Details.
I swear by L'OCCITANE products but I was looking forward to see if the spa would be able to replicate that in its spa service too. Let me tell you- the spa exceeded my expectations. From every gesture the moment I stepped into the Spa, every product that was used on my skin – A truly awesome experience I must say. The escape begins with fragrance.
The moment you enter a L'OCCITANE Spa, the fragrances transport you to Provence. Prior to the treatment, you are greeted with a "Welcome Ritual". Your experience then takes you on a journey to the energizing aromas. Hospitality at its best. Relaxing music and the herbal tea, infused with lemon, ginger and honey which detoxifies your body and boosts your immune system. The therapist gave me a spa slipper as soon as I entered. The Spa Manager Shekar Pathak gave a tour of the Spa and I had to fill a assessment form so that my specific concerns could be addressed and the spa therapist could design a customized treatment along with products to be used as per my skin and body type.
I opted for the Immortelle Secret to Brightness Facial. It's a high-precision treatment to combat the effects of time and sun exposure and reveal a bright, luminous complexion. To correct and prevent the appearance of dark spots, the lifting treatment with Immortelle- combined with a formula enriched with Vitamin C . I was taken to this magic room named Immortelle for the facial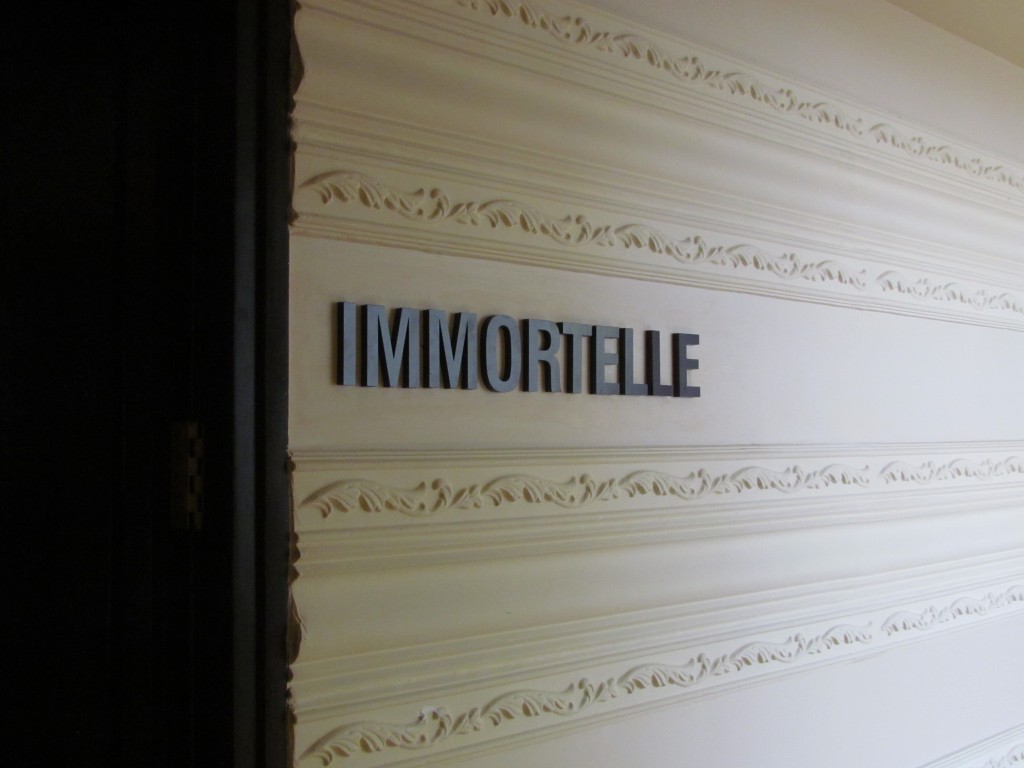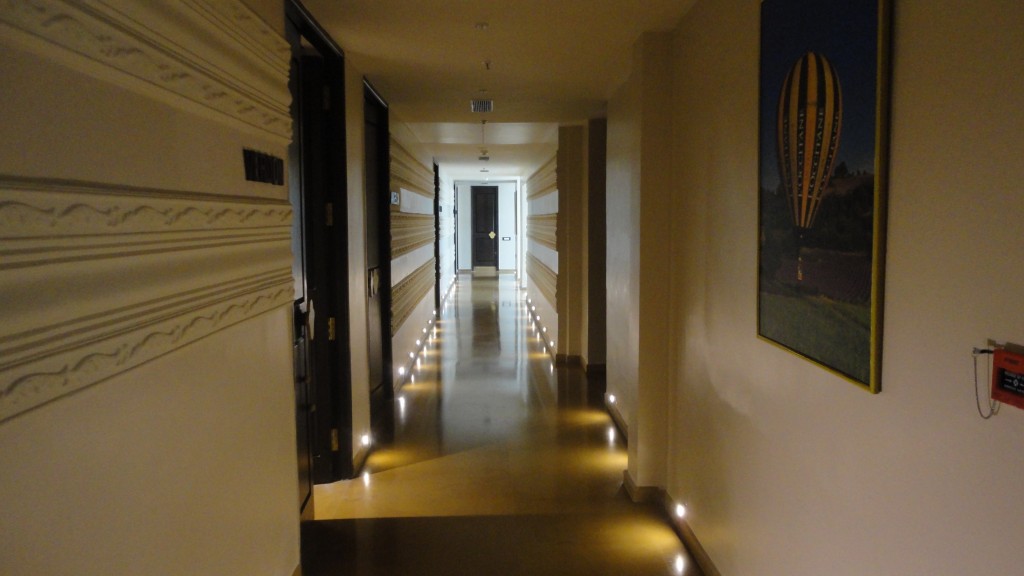 The therapists at this spa were well trained, products of course from top notch L'Occitane brand and they know the art of massaging etc. Cheerful interiors gave a contemporary look to the spa. L'Occitane Spa in Hyderabad houses five treatment rooms with private steam and shower chambers including couple suites too. My treatment room looked like below.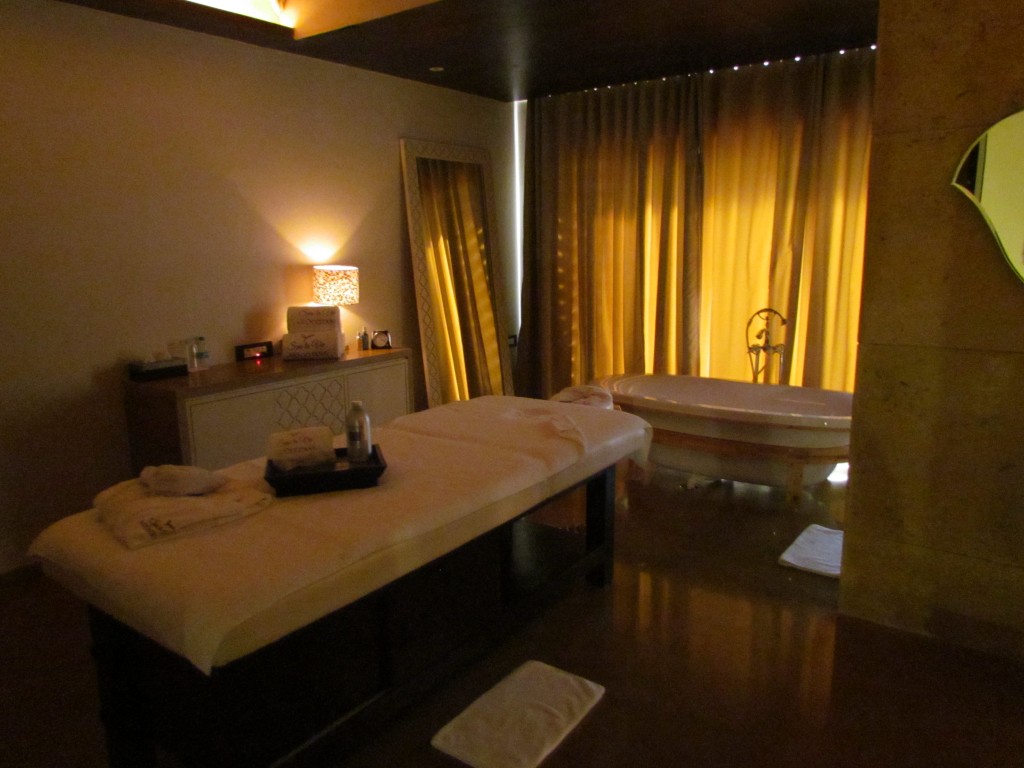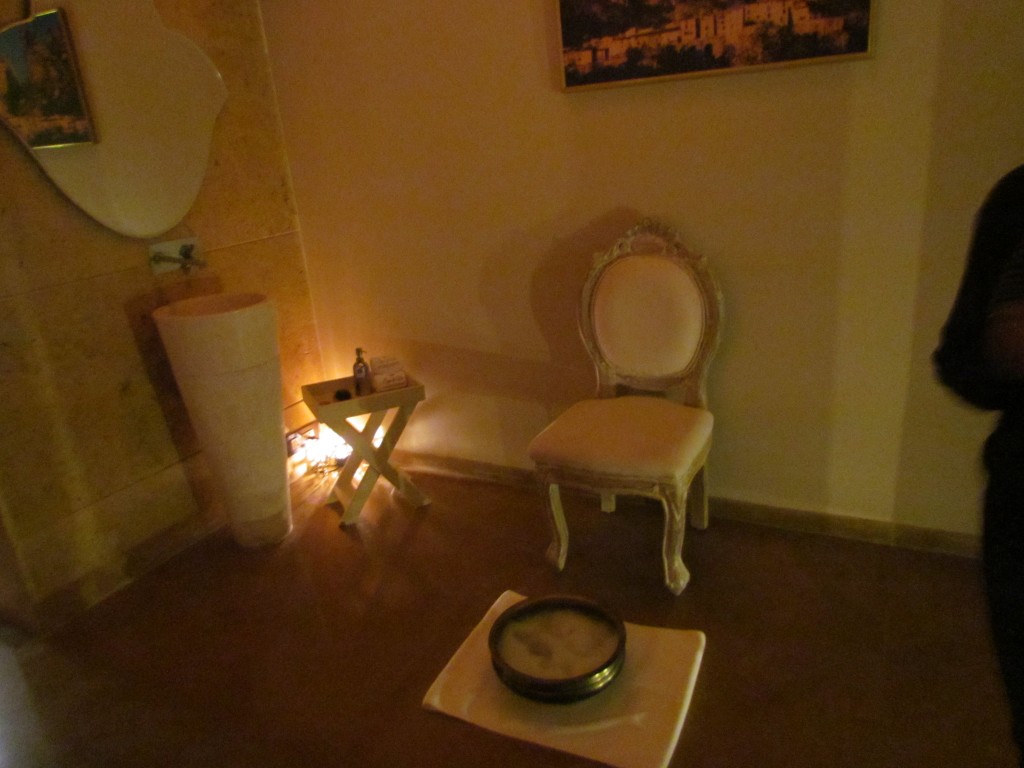 I was asked to change into Spa robes and my lovely therapist got down to business with a fragranced foot bath. Many spas start with this step, but what impressed me was that rather than just splashing water around my feet, I actually got a proper foot massage, which worked gently at my pressure points and felt divine.
The therapist gently removed my makeup using Immortelle cleansing milk. Starting from the chin, nose, forehead and neck in round motions. She removed the mascara very gently using Immortelle eye makeup remover + a q tip and then she used immortelle brighteneing cleansing foam to cleanse my face gently, She started the treatment by splashing immortelle essential water, Wiping off using gentle cotton pads and then exfoliate using immortelle brightening instant exfoliator –  I felt its fresh texture transforming into a soft milk while rinsing. The organic immortelle essential oil helps protect against free radicals and for anti-wrinkle and firming effectiveness. Bellis perennis brightening extract makes the complexion uniform and more luminous, and vegetal origin exfoliating powders to purify and smooth for a flawless complexion, while glycerin preserves the skin's moisture.
After a good massage, she removed the blackheads- massaged gently using the immortelle products – Creme, serum , precious fluid etc . She targeted the areas like under eye gently using immortelle precious eye balm and she applied the mask . She also applied precious protection spf etc at the end. Therapist was very friendly and she asked me if I was okay with the pressure level of the massage from time to time.
My facial moved thoroughly through every single stage of a good facial  (skin consultation, cleansing, toning, exfoliating, extraction, mask, moisturizer) without ever once rushing to finish. The highlight was the fantastic hydrating masks- as on top of your regular mask, you receive a Dry Herb Mask (to strengthen the benefits of the regular mask) and a lip and eye mask… with a simultaneous shoulder massage thrown in there too. You can't get much more moisturising than that! The best thing I liked about the treatment is you can personalise the massage by telling your therapist which areas to concentrate on and how strong the pressure should be. Using a combination of Swedish, Balinese and Acupressure techniques, plus a delish smelling mix of lavender, teatree and geranium oils, you can just lay back, relax and let your stresses filter away. She also massaged my legs, hand and back of my body using immortelle products . I slept off during the session and felt so fresh, happy & relaxed. For sure, I am going there again with my husband for the couple massage. Also, the therapist coated her hands with a refreshing oil (from the L'Occitane) and instructed me to inhale deeply. She said the aroma and blend of this oil would help revitalize my senses and she was so true! Spa la Vie by L'OCCITANE is a sanctuary of tranquillity rejuvenating your body and soul.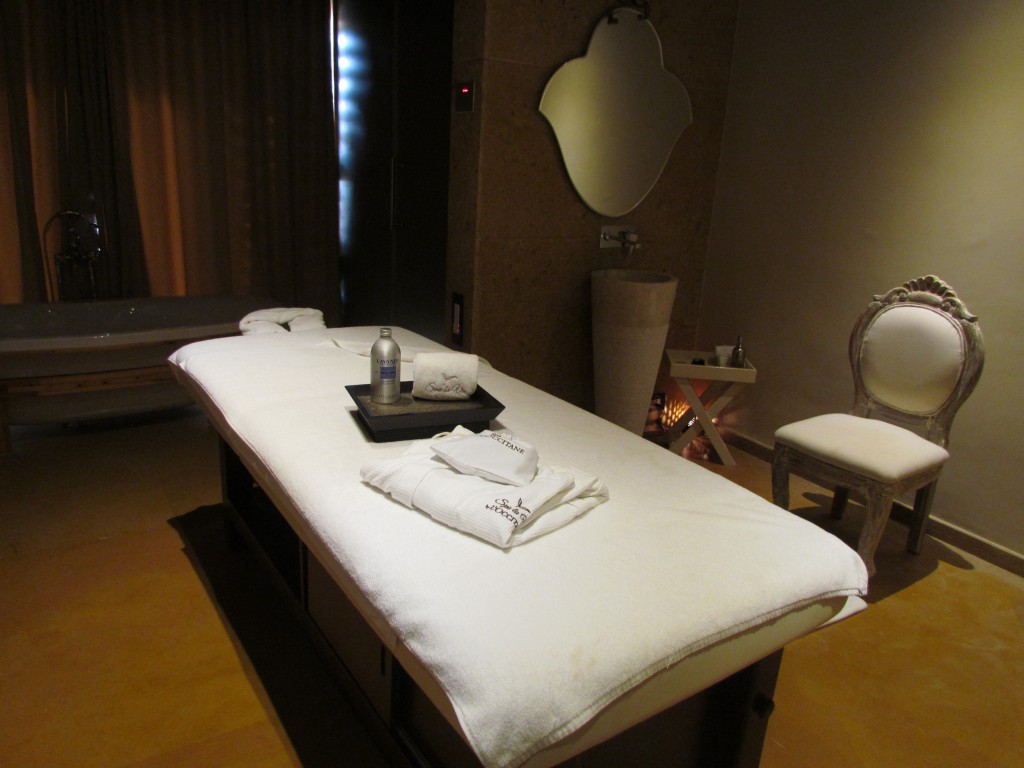 The beauty of immortelle flowers.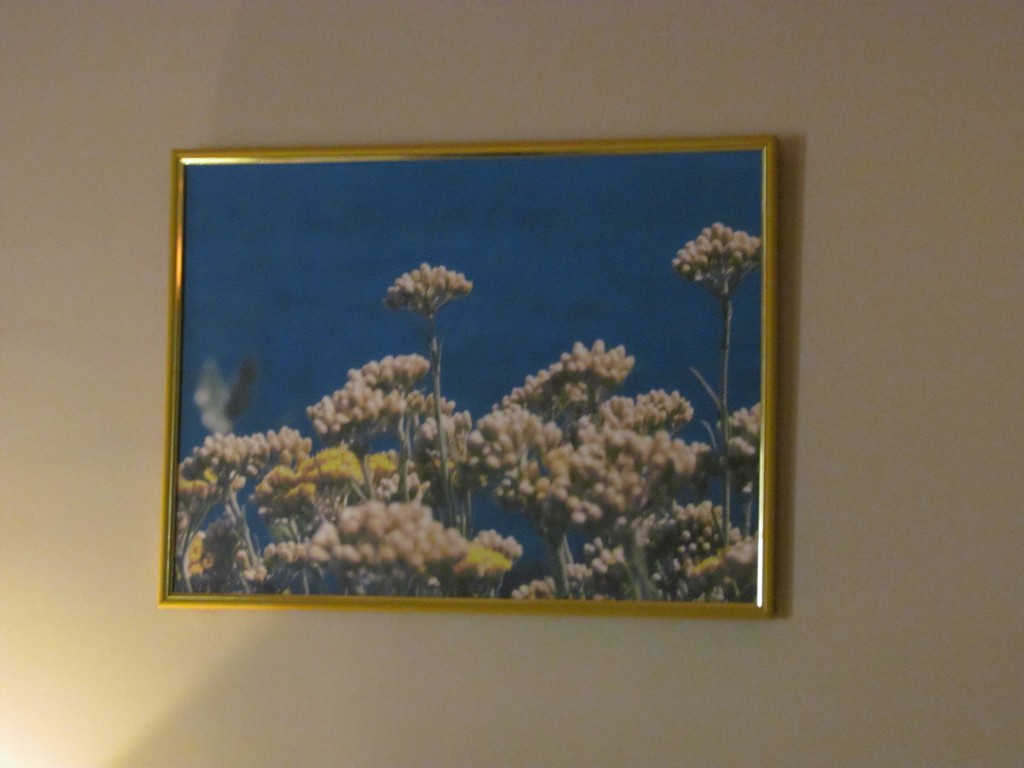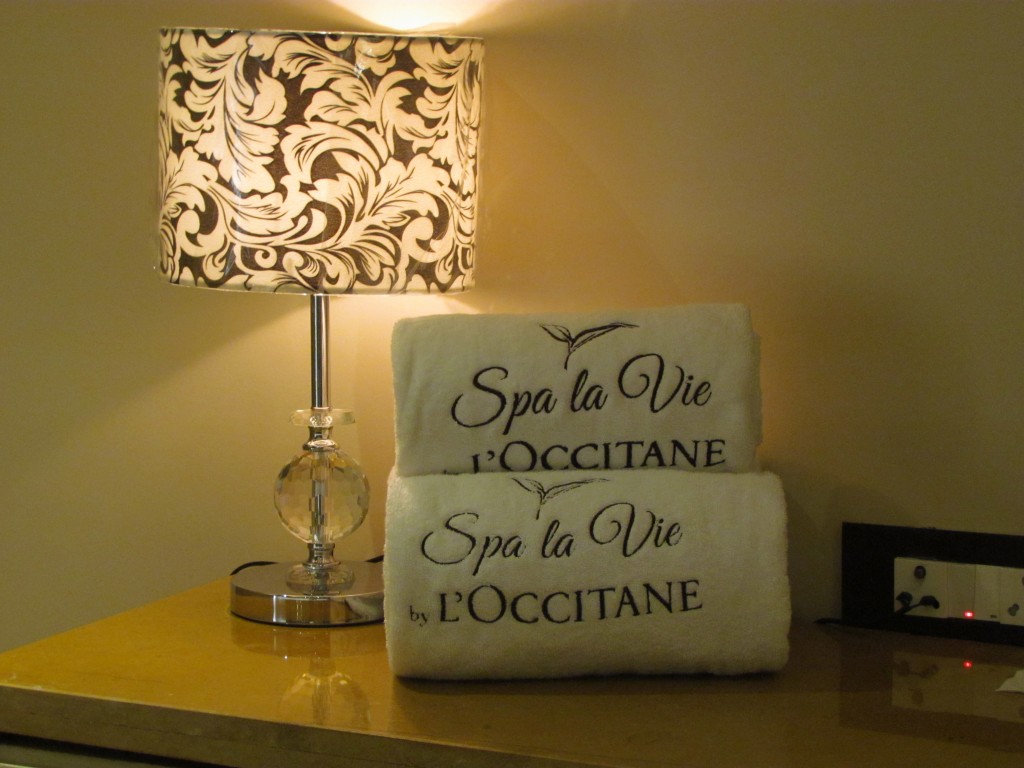 The products which were used for my facial.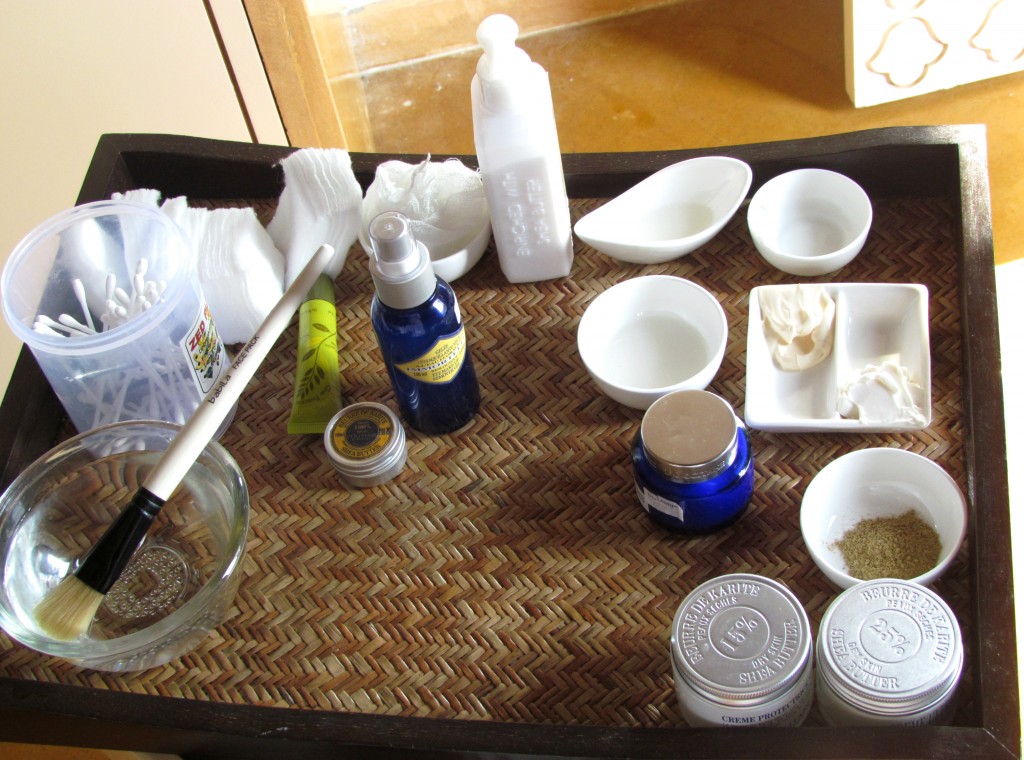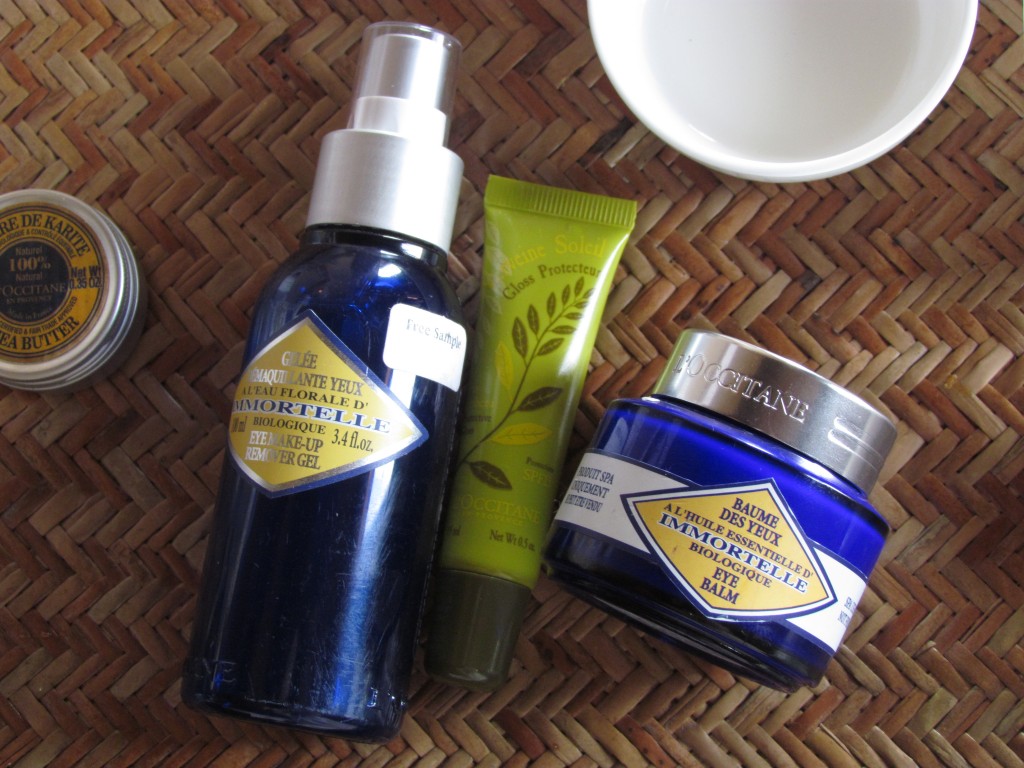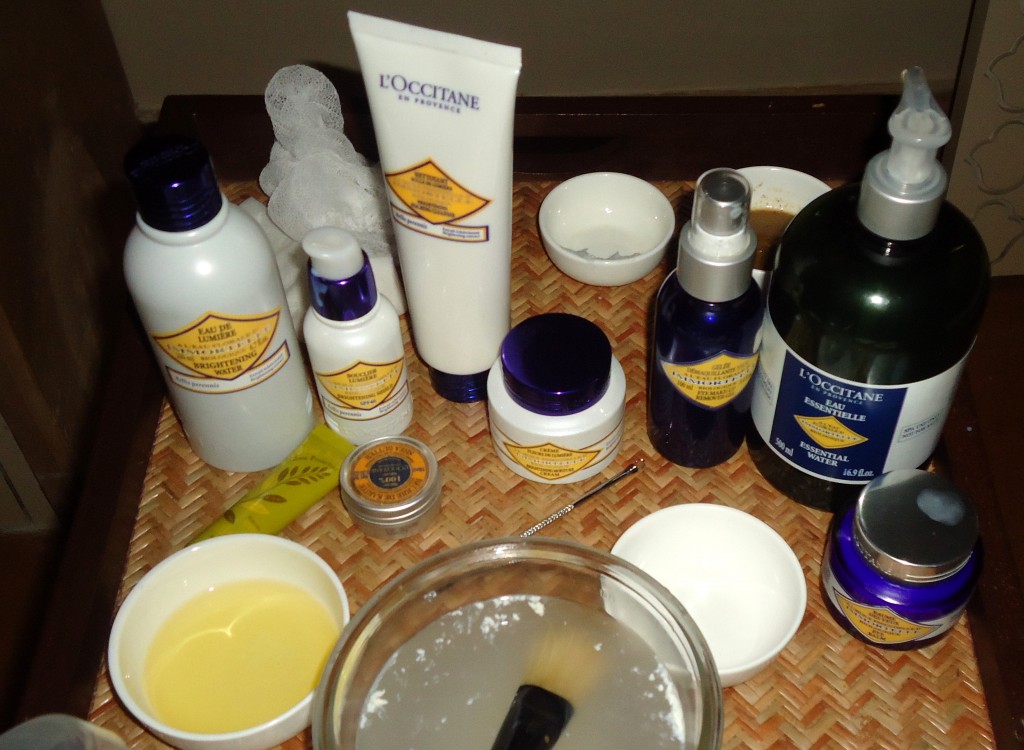 She instructed me not to use any other products or wash using water on the same day as she wanted my skin to soak up all the goodness of the products applied.
Spa also offers membership to the customers. Refer to the image below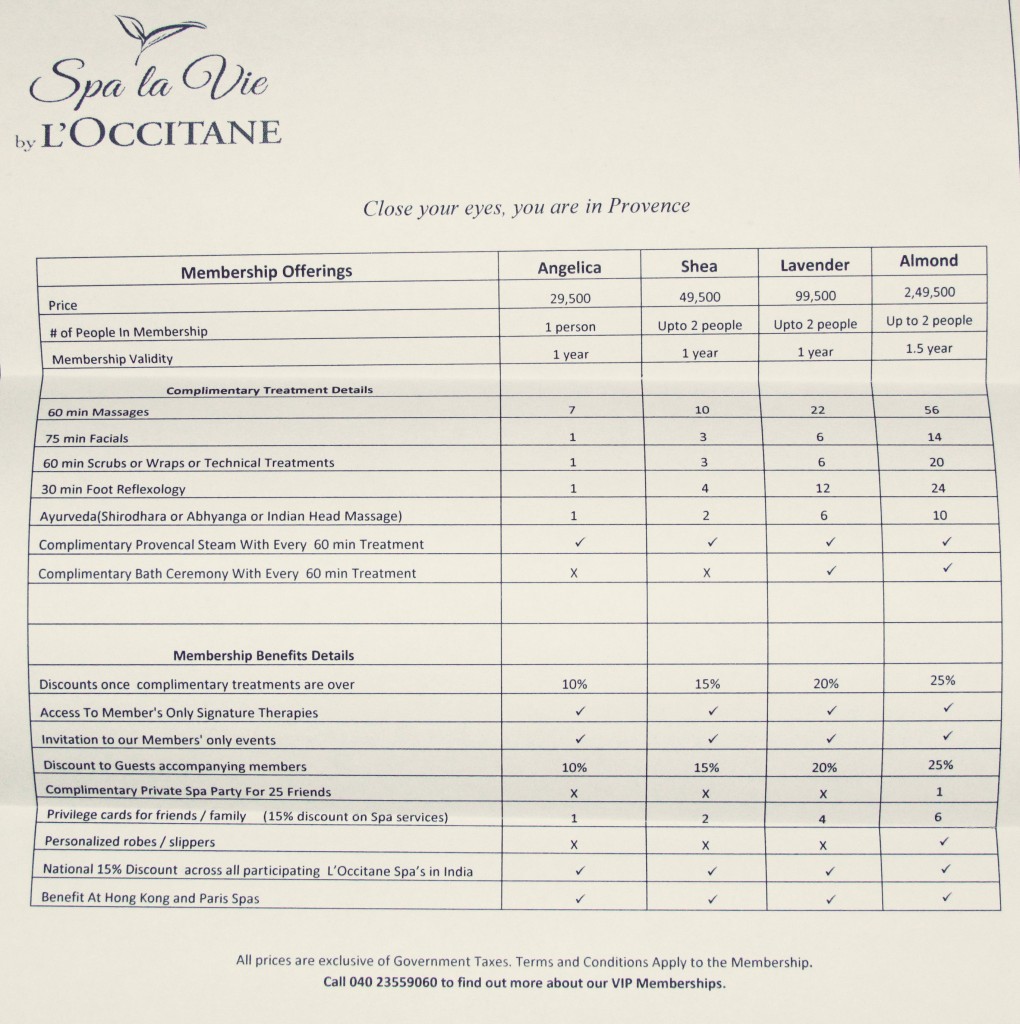 Also, I was given two gift vouchers of 1000 INR each for my future use.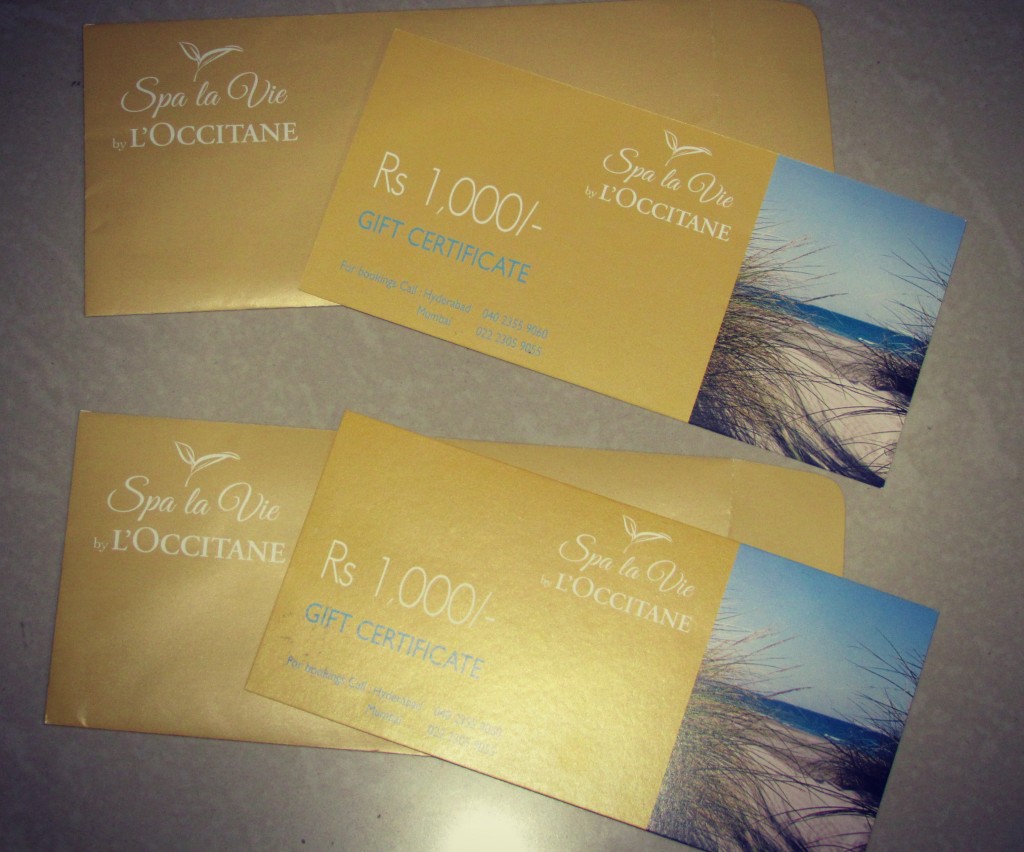 The immortelle facial is priced at 4000 Rs exclusive of taxes. You can reach the store in Jubilee Hills at the address below for more information on price, bookings etc.
TELEPHONE:(+91) 40 2355 9060
ADDRESS :
Apollo Life Center,
Jubilee Hills,
Hyderabad – 500033
Overall, I am so happy with the treatment and I am touched by the hospitality of the staffs  🙂
I left Spa L'OCCITANE feeling totally relaxed and chilled out, whilst my complexion was brighter, plumper and had definitely received the much-needed moisture boost it needed! I will definitely go back for more services.
Highly recommend this magical place!
** I was offered a complimentary facial service. However, my review remains honest and unbiased as always
** Pictures posted here are taken by me except for the pics I have captioned.