Wishing all of us makeupholics a very happy and prosperous new year! 🙂
So I am back here with a much coveted foundation the NARS SHEER GLOW and my shade is in STROMBOLI ,this is my 2nd foundation I got after the face and body, because due to some reason I had to let go of my face and body and it took me 2 months to zero down on a foundation as I loved my face and body and was searching for something similar that was light weight and didn't look cakey and didn't make me feel that I am wearing makeup, as it is I don't wear foundation frequently, it's like once or twice a month, but whenever I do, I prefer a very light one. I picked my shade online and my luck that this is oh so perfect match for me, I got mine from strawberrynet.com.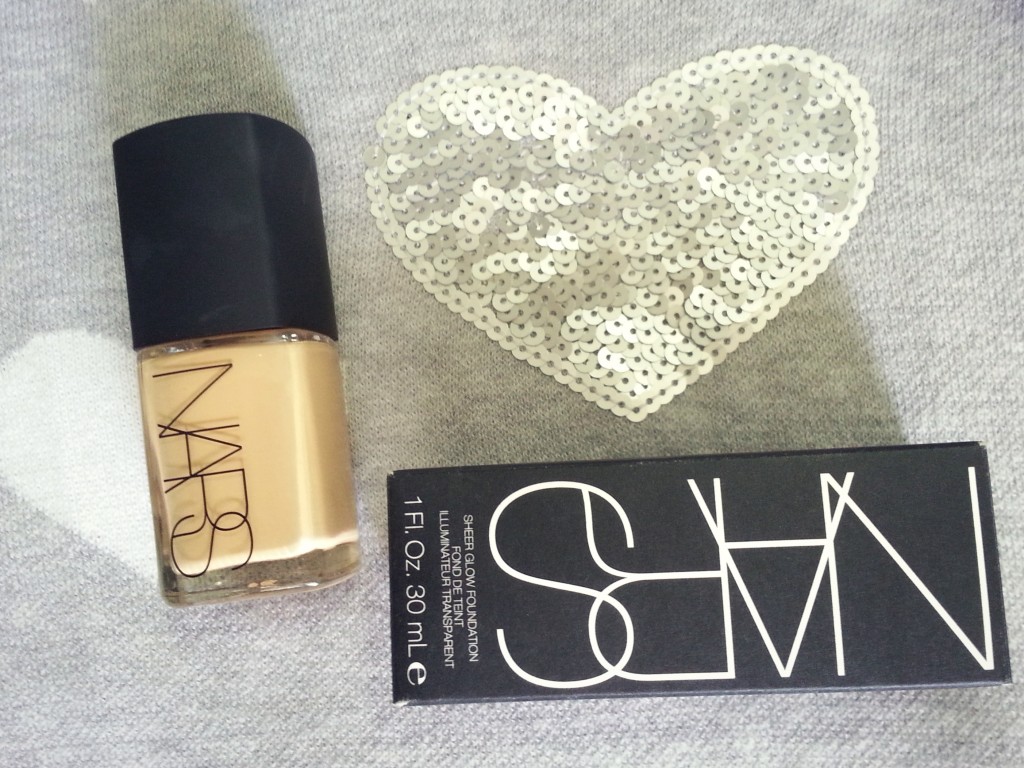 What NARS claim about this foundation
Glowing, natural radiant finish foundation with sheer and buildable coverage that immaculately evens skin tone. Replete with skincare benefits and the NARS Complexion Brightening Formula, it leaves skin hydrated, more luminous, softer and smoother. Used daily, Sheer Glow Foundation improves the skin's brightness and texture.
Packaging & Price: Comes in a glass bottle as shown here ; Price: 2990INR.   From strawberrynet. Com
For normal, normal-to-dry and dry skin types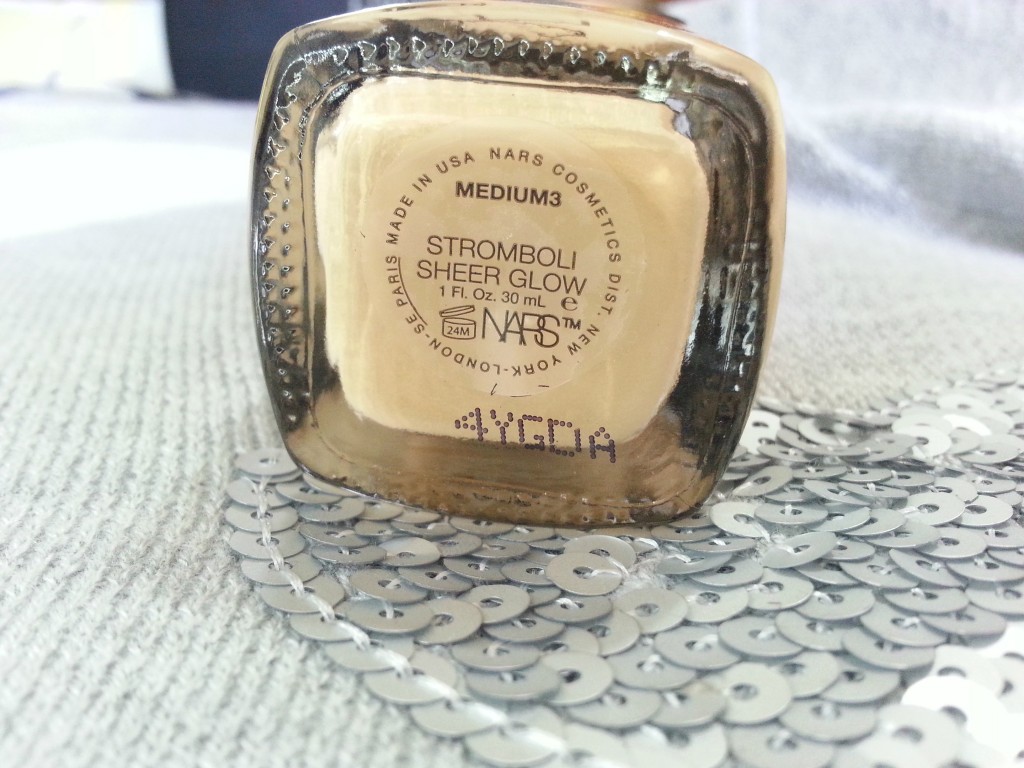 More Pictures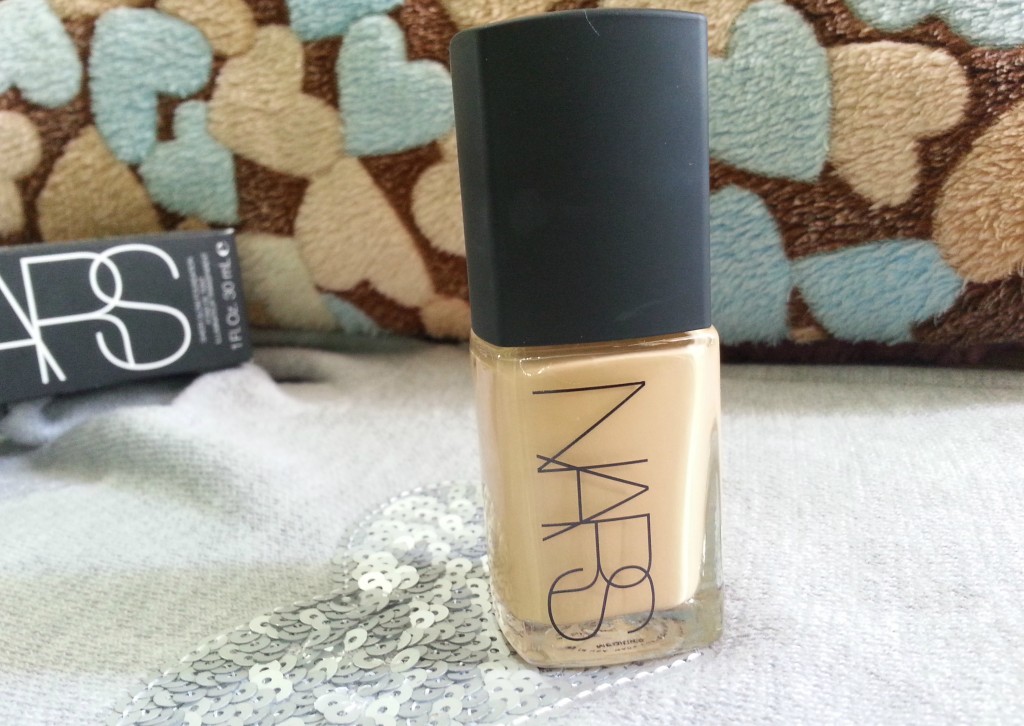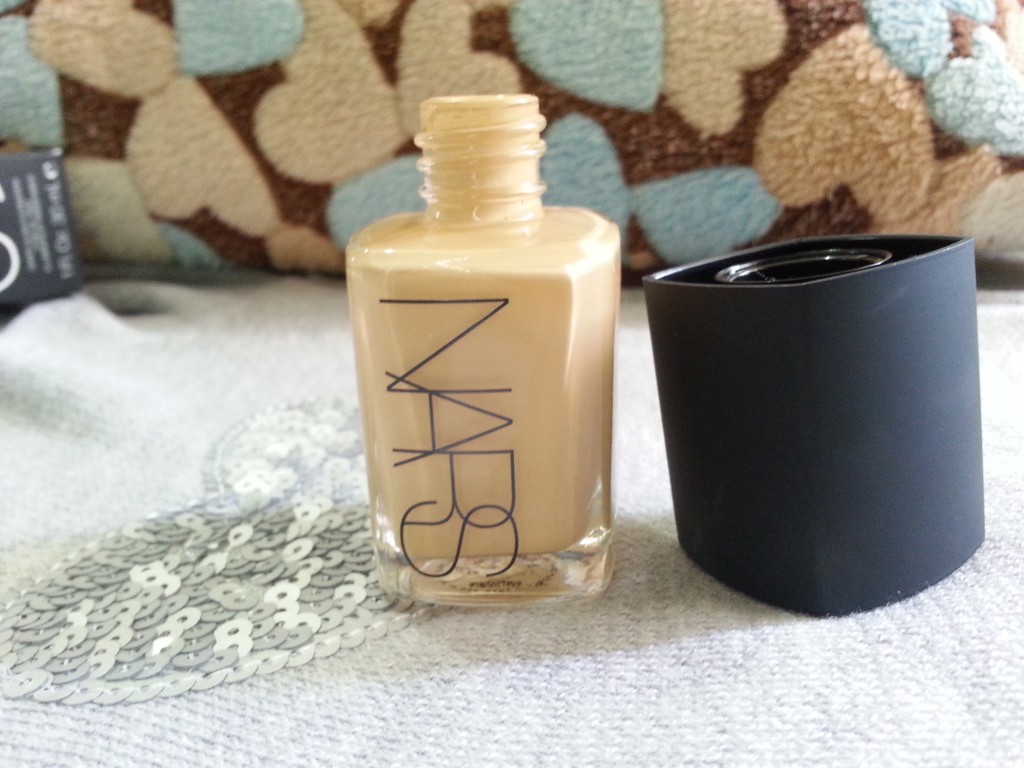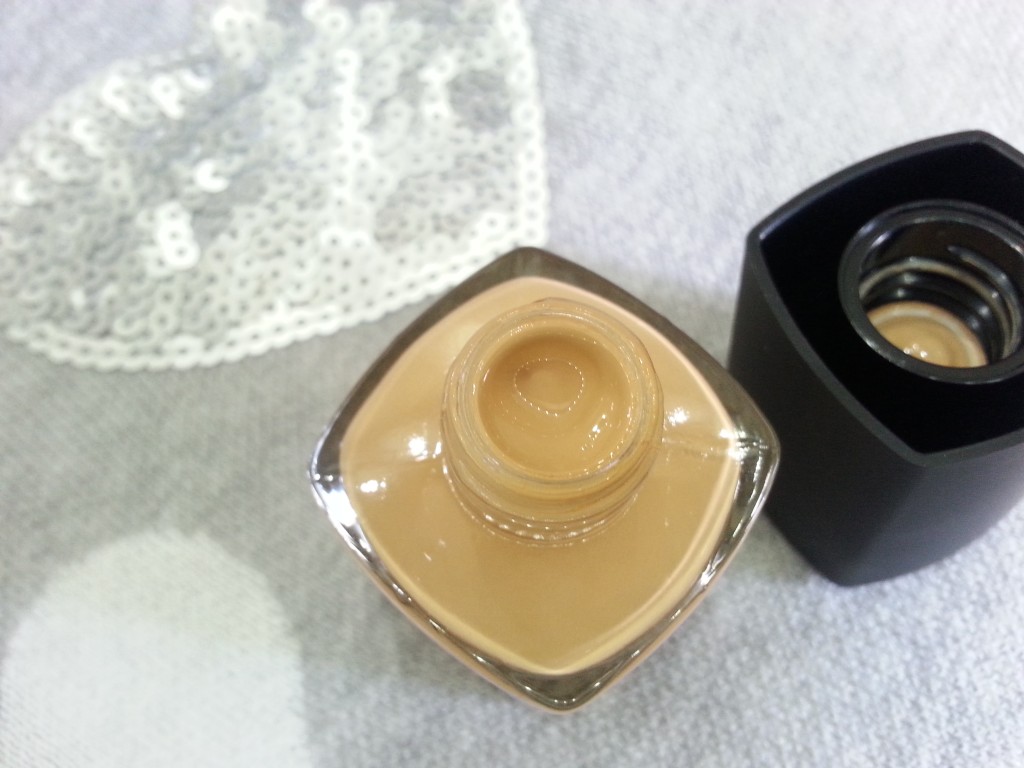 Shade: I got mine in the shade Stromboli- it's a medium color with yellow undertones.. and for reference im an NC35/C3 in MAC and this shade is like a match made in heaven for me 🙂
Packaging: Now this something that I don't find very handy, even though he packaging looks gorgeous, it's not like the most user friendly one as it has a glass bottle without a pump which is the worst part, I need to be extra  careful while pouring the foundation 🙁 , even though the MAC pumps do fit in but then you can't put the lid on it which is not the best the thing you want
Coverage: Even though the name suggest that it is  a sheer coverage foundation, don't get misguided by the description, because its I super high on coverage, I assumed it to be a medium coverage foundation, the more you blend the better it gets. For me a sheer coverage it what the mac face and body provides, and the coverage from this is wayyy more.
I go in with the amount of product that's shown in the swatch for my face  and it gives me the desired coverage know some people may find it a little less but as I don't really have huge imperfections to cover apart from my panda eyes this amount is enough
Texture: I have  bought this in the winter.. and in winter almost every liquid tends to get heavier in consistency  and si has it happened with this foundation even tough I know that its flowy but in severe winters it has become  a little thick but when you shake it really well it regains it's texture. The finish that it gives me is neither dewy or matte it's kind of In  between and feels like second skin.
Swatches & how it looks on me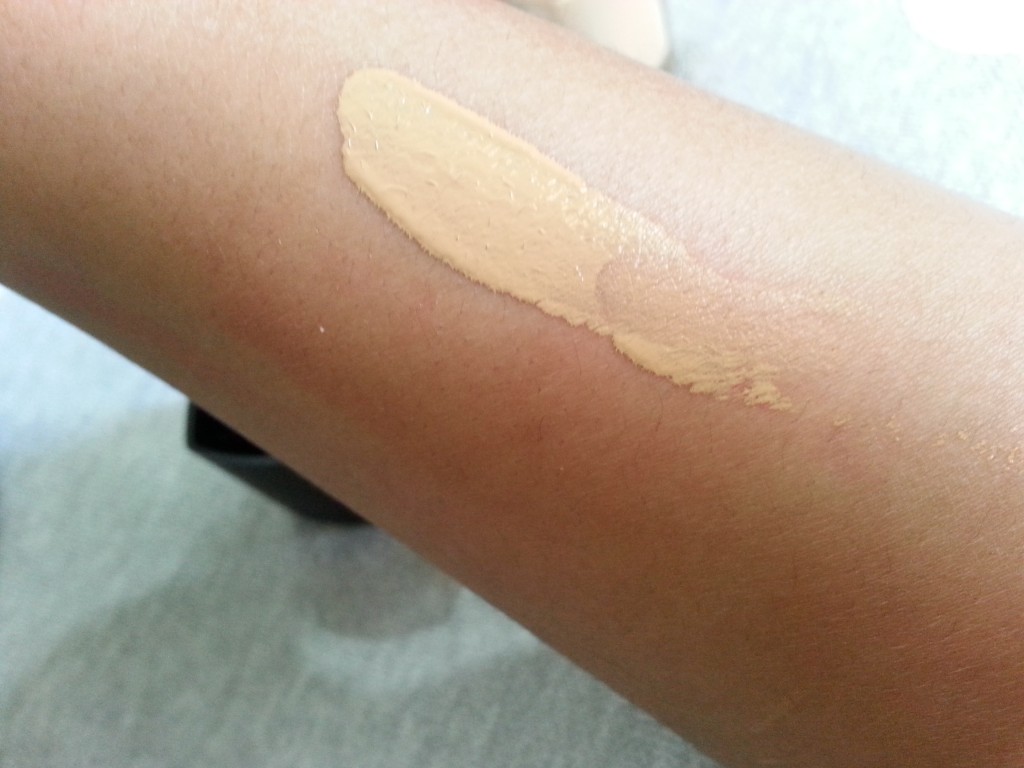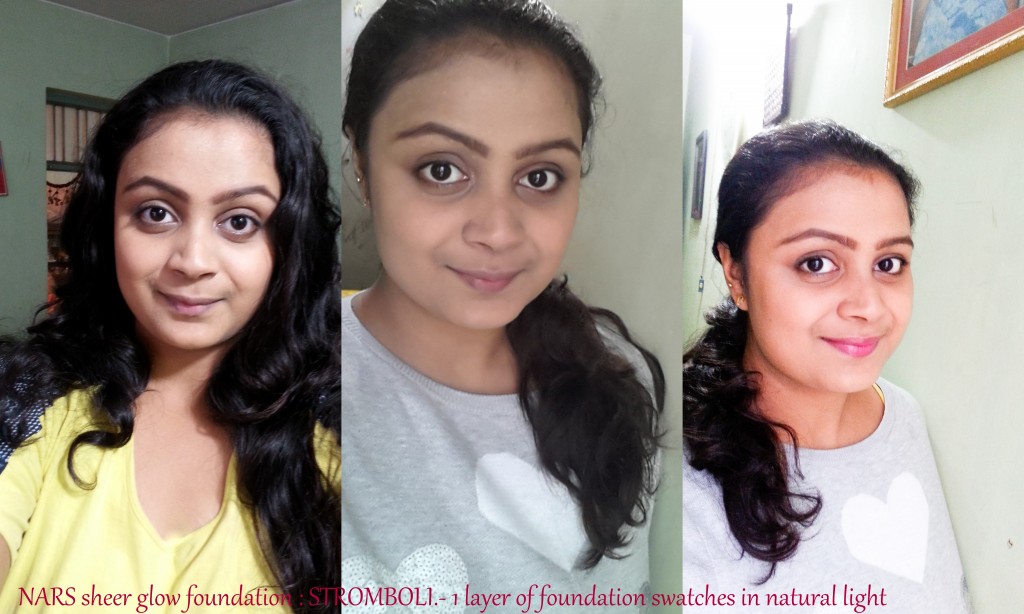 Pros:
-Very light weight in texture
-Gives an impressive medium coverage
-In winters I don't need to set it with powder
-A little amount is needed each use, 30ml will last me a really long time
-The shade in this foundation have an array of selection based on skin undertones.
-Long lasting-almost water proof
-Doesn't have any shimmer or glitter in it, it is almost impossible now a days to find a foundation that promises to be glowy without shimmer particles in it, this foundation doesn't have any shimmer in it, the formula itself is light reflecting and makes the skin instantly bright, without looking fake.
-Gives me absolute zero wear feel throughout the day.
Cons:
-Doesn't come with a pump, its the biggest con. One can easily go messy while application.
-This foundation really needs to be given time to be blended and buffed in very well. This isn't actually a con, but I am sure the sheer glow wouldn't be my absolute puck me up when I am in a hurry, as it needs really well amount of time for blending, when you use a brush it needs to be buffed in really really well, I mean it needs and extra minute of blending, I any day find it better when I use it with the beauty blender, as it saves a little on the extra blending time.
Rating: 4.5/5
Overall Thoughts:  This foundation is a sure pick me up, gives a beautiful finish and brightens the skin instantly, doesn't look cakey and lasts really long. Normal to dry skin people can go on with normal mositurisation but people with super dry skin may need to go on for some heavy moisture underneath the foundation during winter time. Doesn't contain shimmer or glitter in it which is the best part. I found it to look best when used with a beauty blender . Overall a really good foundation , I just wish that NARS revamps packaging and adds a pump to it.
By contributor: Shanaya