Girls, Today's review is about Faces Canada Sparkle Dust Stackable – Nude. I am always a fan of eye shadows and before splurging on MAC pigments, This was the product I reached out first. Continue reading to know whether this is a hit or miss for me..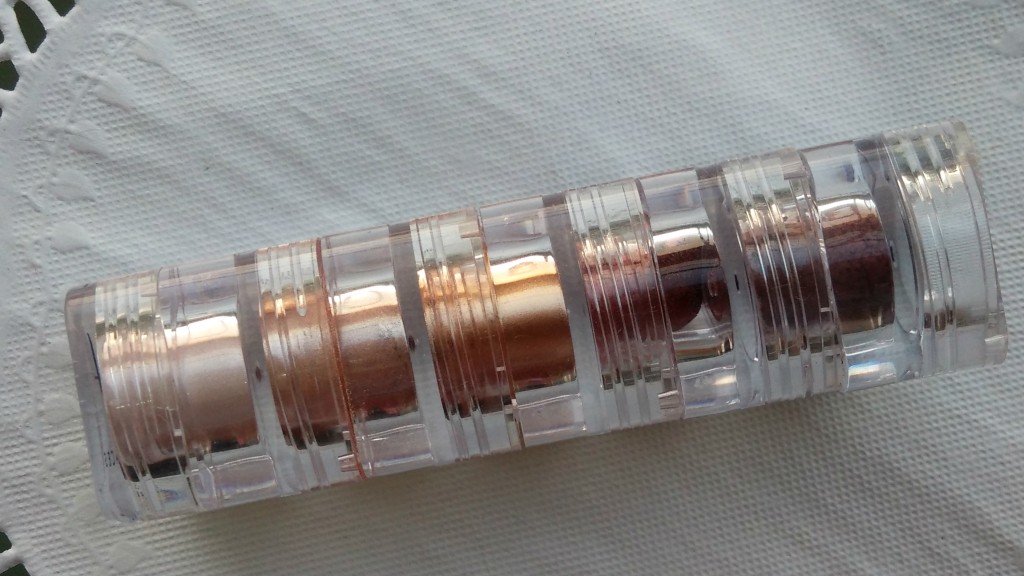 What does Faces Canada claim about Sparkle Dust Stackables
 Over 30, highly concentrated shimmer powders. Made from 100% Mica, these high pigment loose powders are in demand! The versatility of the product allows them to be used alone or mixed with your favourite nail polish and lip gloss to create many of new shades! Sold individually or in stacks, use them to dress up you current eye look or to create shimmery, sultry eyes. Mix with any of faces eye primer to achieve a dramatic look that will make heads turn.

Packaging & Price 
Price: 699 INR ; Available at Faces Counters across malls.
They come packaged in these plastic stackable cubes. If you unscrew each lid you can see the product. The only bummer to these eyeshadows are that they don't have a sifter or a extra lid to prevent from spilling. If you are prone to spilling beware this products can get all over you or your makeup counter.
Lets have a look at the individual shades.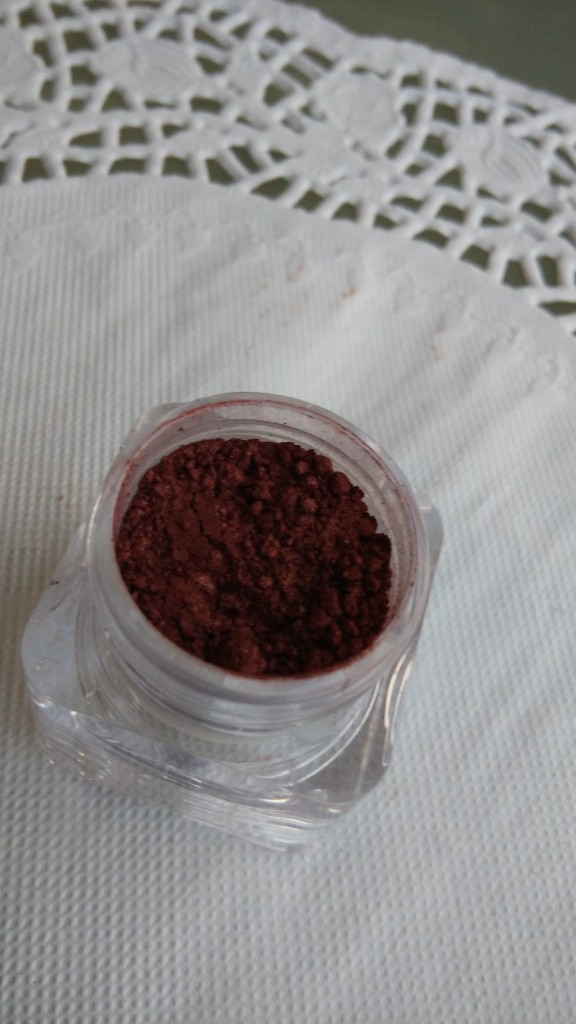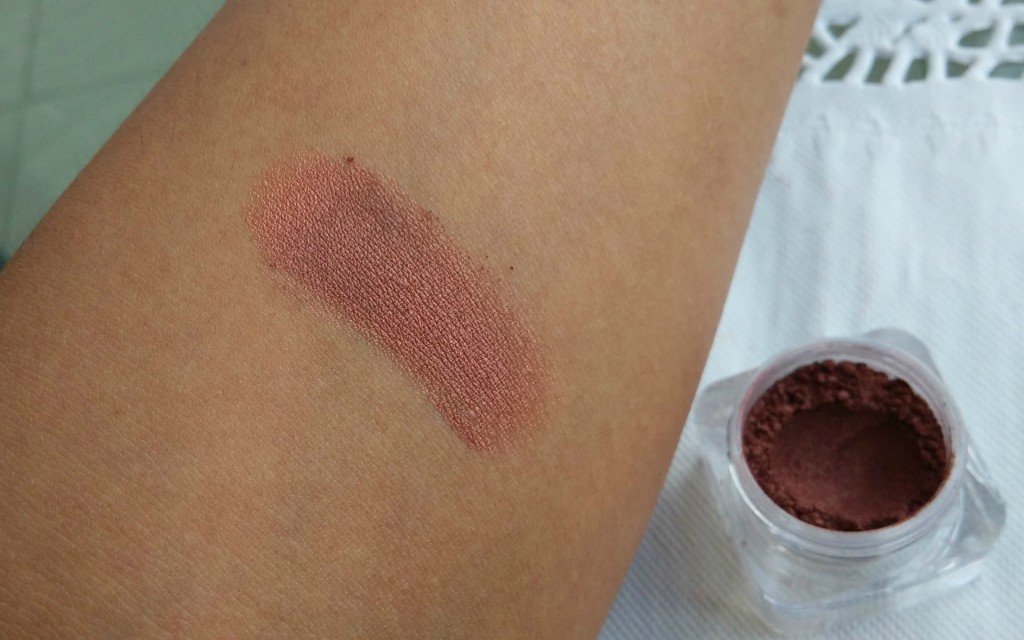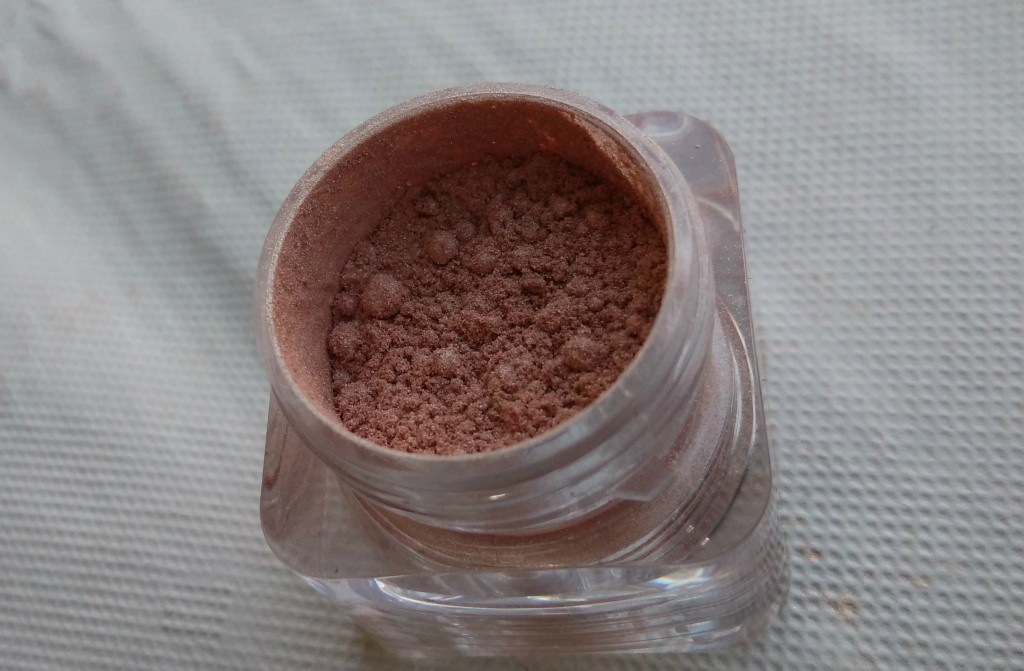 A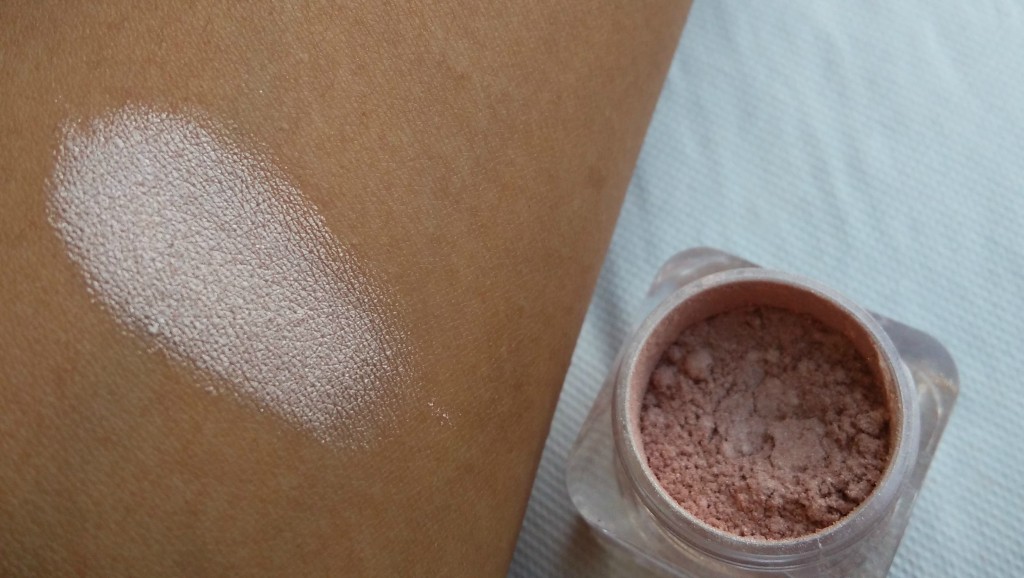 Darker gold shimmery shade. Not  a favorite of mine.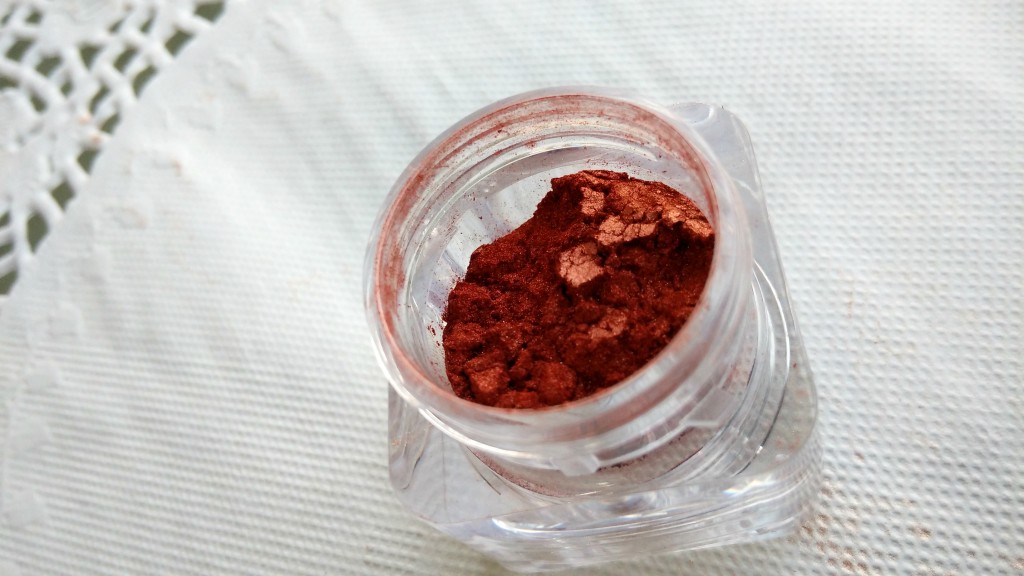 My favorite shade . A beautiful muted gold shade. love this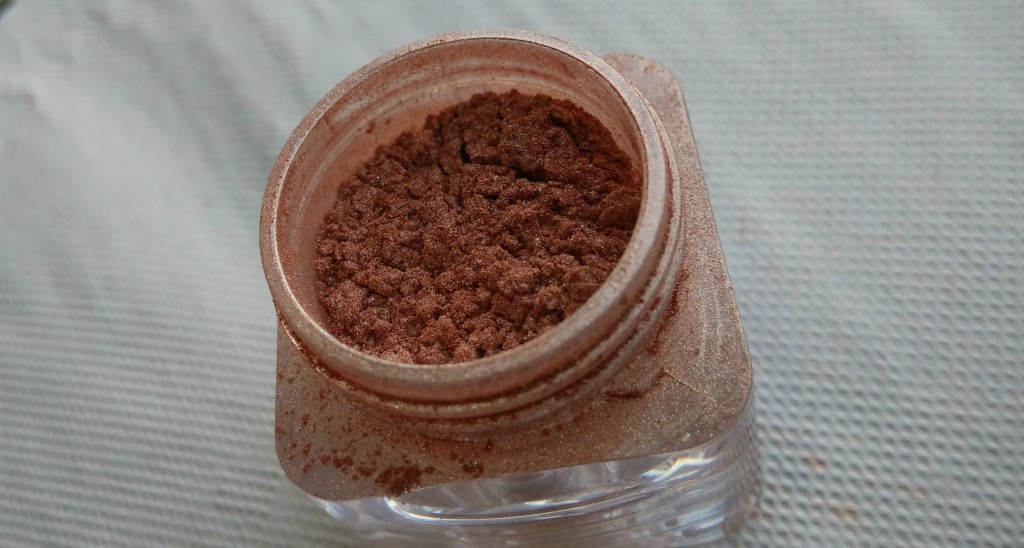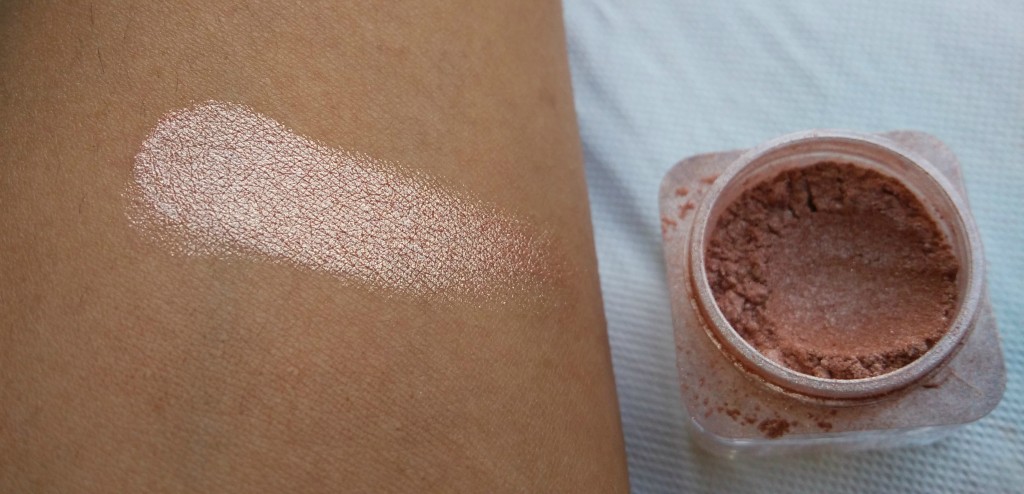 A nice golden shade. reminds me of half baked from Urban Decay.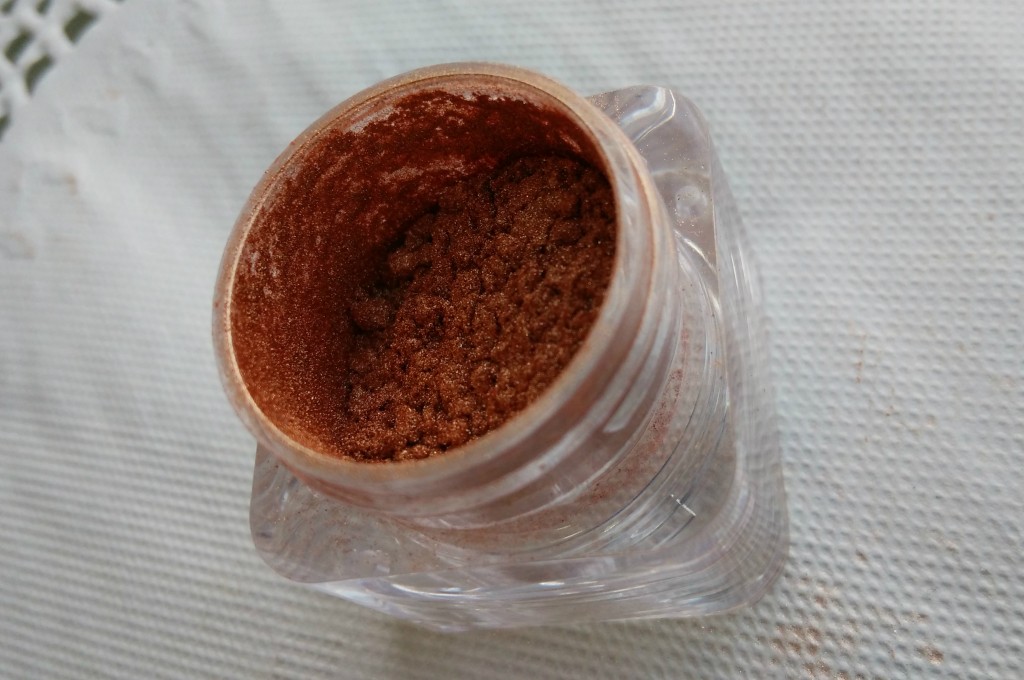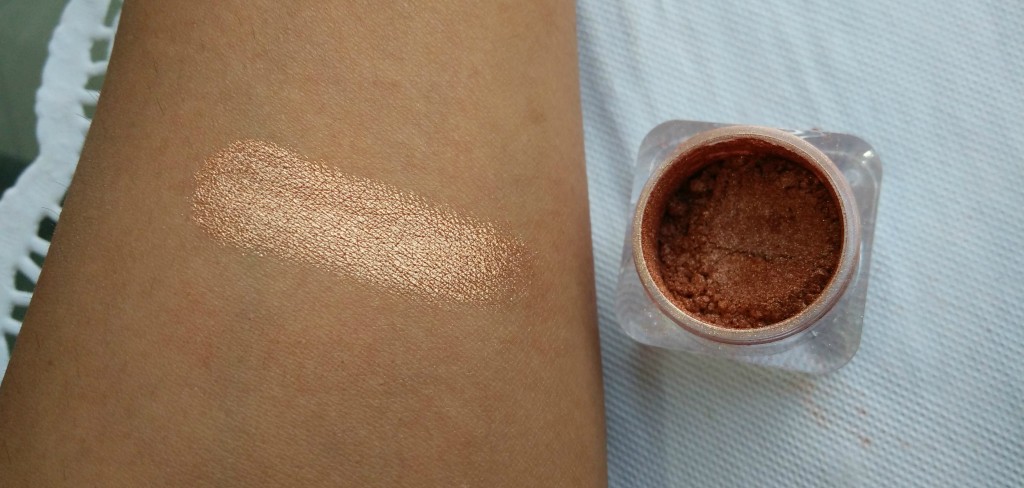 Now, all the swatches together in daylight without flash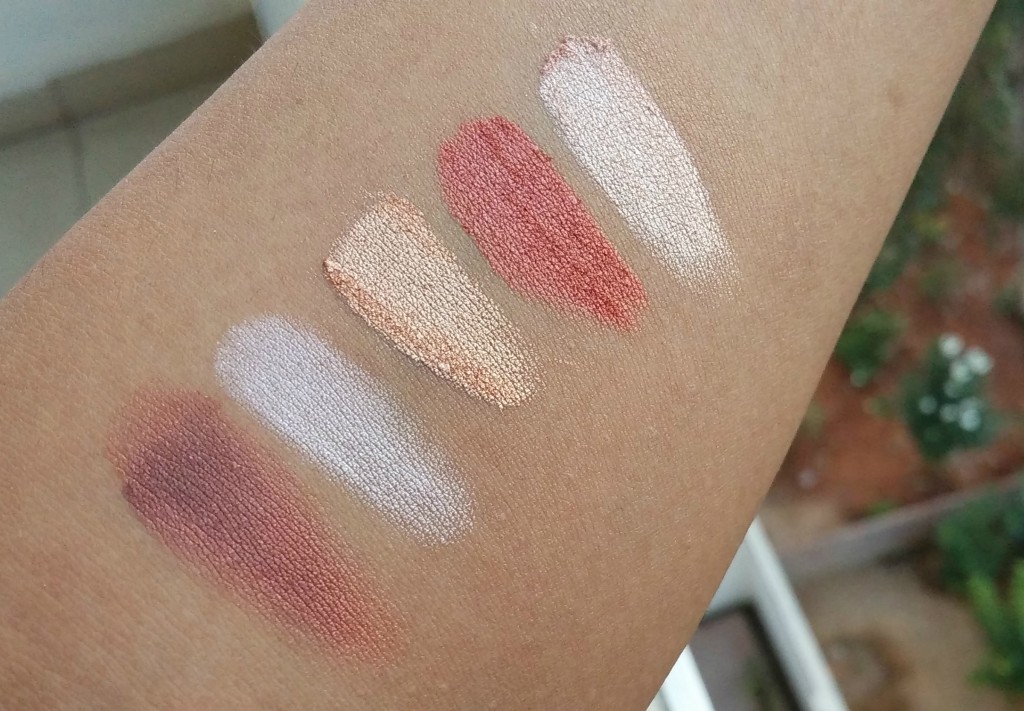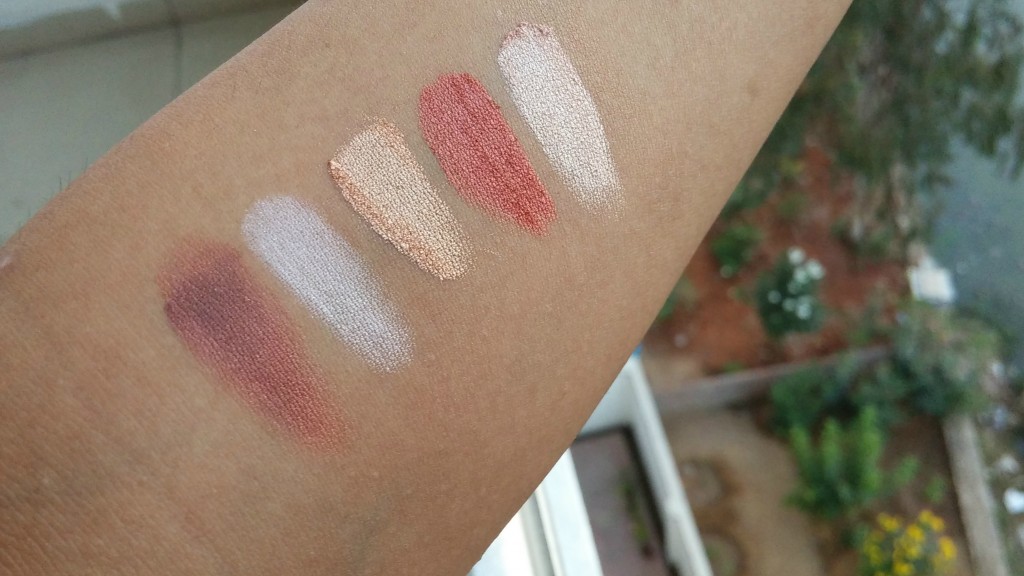 Now, if you ask me about pigmentation , quality, staying power etc. I would say its a miss altogether for me. These are not sparkle-y first of all as how they claim it to be. These won't stay for even 2 hours without a primer. I usually use my inglot duraline and use it as a liner and also apply urban decay primer potion/lorac primer underneath this shades to make it more vibrant and long lasting. The company claim that one can mix it with nail polish, lipgloss etc. I never tried those methods – I tried it only as eye pigment & eye liner.with primer- lasting power is about 5 hours and without primer less than or equal to two hours.
It doesn't irritate my sensitive eye area, however one must be really careful while applying pigments on eye area. use a base shadow brush and pat it onto the area, Wet the brush and then pack the shade and blend well… work with small amount first and then layer it as per your choice.
Final Verdict – If you're new to pigments, I suggest you start off with this first instead of splurging on the high end versions such as Inglot, MAC etc. They are so much cheaper and they have an array of colors. Another advantage is, its totally customizable, you can pick and choose the colors you want to stack on. Stack towers come in sets of 5 or 8. Great for beginners.
Have you tried Faces Sparkle Dust Stackable – Nude? Did you like it