I am a great fan of matte lipsticks – love the way they have no shine or shimmer. In this post today, I have compiled three of my favorite shades from Moist Matte collection by L'Oreal. These matte lipsticks came into limelight when our gorgeous Aishwarya Rai Bachhan flaunt the shade at the Cannes Film festival. The color was super gorgeous that it immediately became a sudden sensation among all fashionistas. Well, I am also impressed by the shade range and I am reviewing my favorite picks- Raspberry Syrup, Glamor Fuchsia & Lincon Rose. I am including lots of FOTDs for you to get an idea on how it looks in natural daylight. All pictures are taken without flash. At the end of this post I have also included a swatch picture where I have swatched some of the similar MAC shades along. This will give an idea of possible MAC dupes of these babies…have fun! Enjoy the post…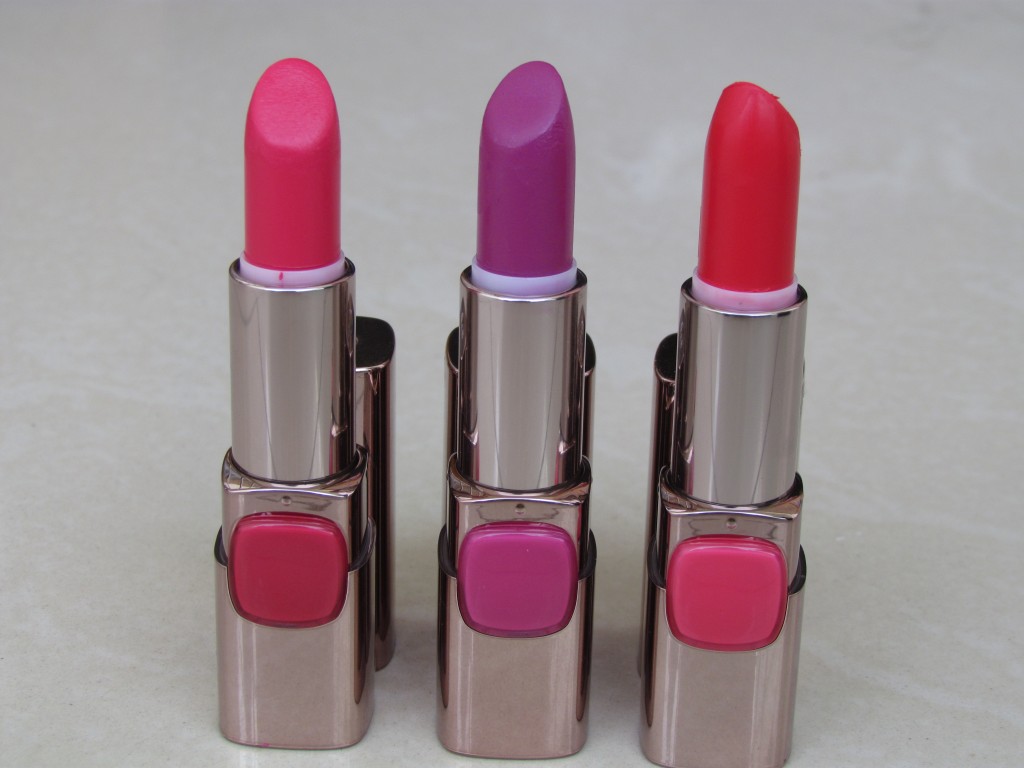 What does L'Oreal claim about Moist Matte Lipsticks
A lipstick that delivers intense moisture while providing a velvet matte finish. Colour Riche Moisture Matte's unique formula contains jojoba oil for unrivaled moisture and comfort along with matte gel technology to create an intense matte look.
Velvet matte gel technology is combined with deep pigments and Jojoba oil to give a deep colour pay-off, maintaining ultimate moisture and comfort.
Packaging & Price: 899 INR in India. Packaged in a rose gold bullet with a mirrored finish and a shade indicating button attached to it.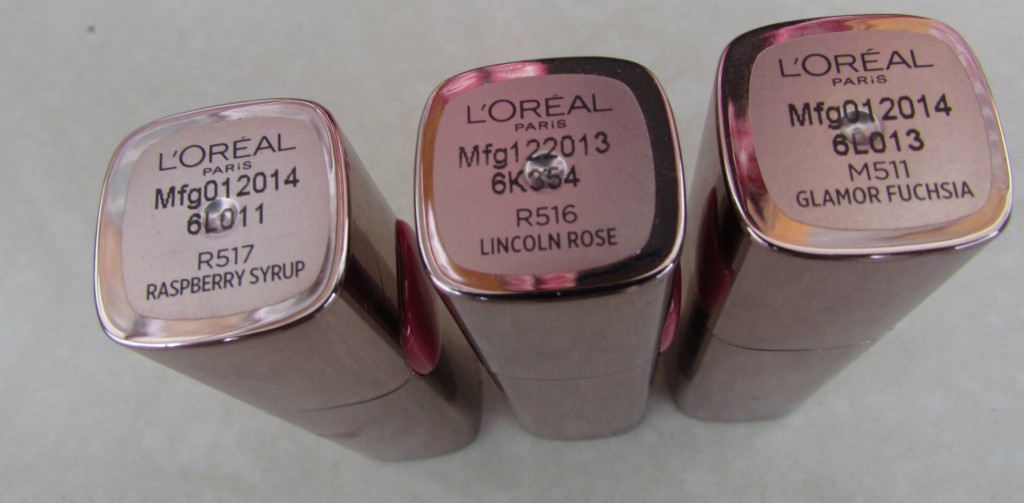 My take on the L'Oreal moist matte lipsticks
Shade: Forever Fuchsia being true to its name is a bold, bright and beautiful fuchsia pink color. It is a super pretty fuchsia color which brightens up your entire look instantly. The shade would undoubtedly suit all skin tones equally well.
Texture:  The texture of the lipstick is too smooth to work and applies evenly giving a  soft matte. The pigmentation is awesome and a single swipe is enough for showing up the true color. The shade does not bleed or does not tug or pull- applies easily and evenly on lips without accentuating any dryness/fine lines.  I usually apply my lip balm before applying any lipsticks. Also another tip while applying matte lipsticks is – to exfoliate the lips to avoid any broken lip look.
Longevity: Gives a good 7 hours of staying power with light meals in between. It can survive a full meal which is amazing.  Although the lipstick is named as moist matte, It doesn't moistens or hydrates your lips – So, proper exfoliation of lips is suggested before applying the lipstick.
Packaging: Packaged in a rose gold bullet with a mirrored finish. have heard some complaints from people that this lipstick tend to uproot from the base. I never faced any problems but. Tip is to keep it refrigerated if you see any cracks on the base.
Moving onto swatches and FOTDs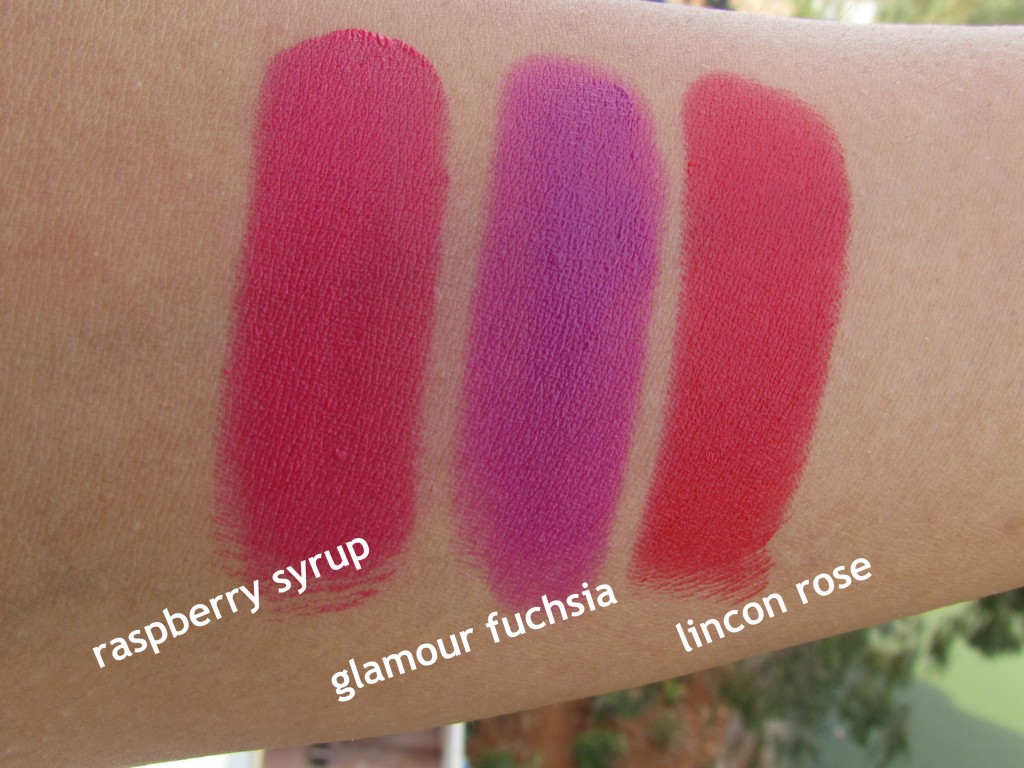 1. Glamor Fuchsia – A bright matte plum shade. Closest dupe of MAC Flat Out Fabulous. MAC is more intense compared to L'Oreal. The pigmentation is ok ; But one needs to swipe 2-3 times to get  to get the actual color. This is how it looks on me.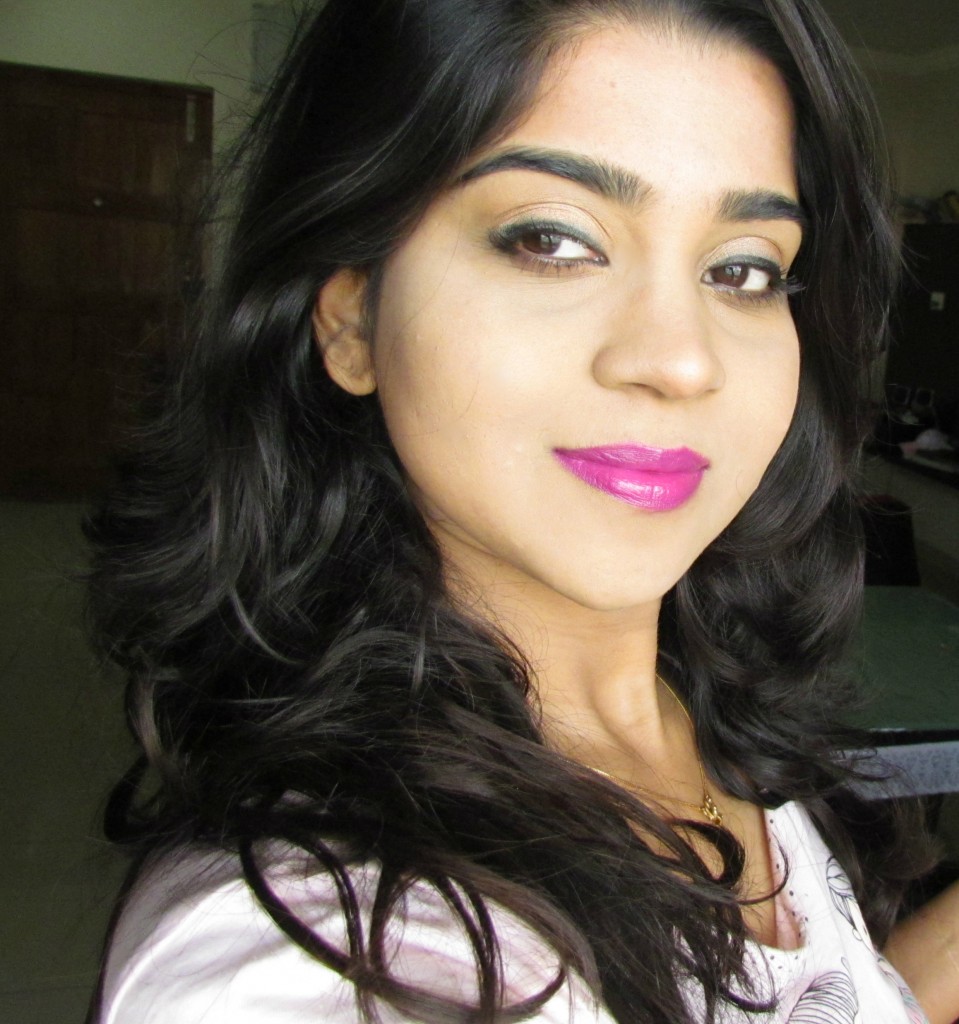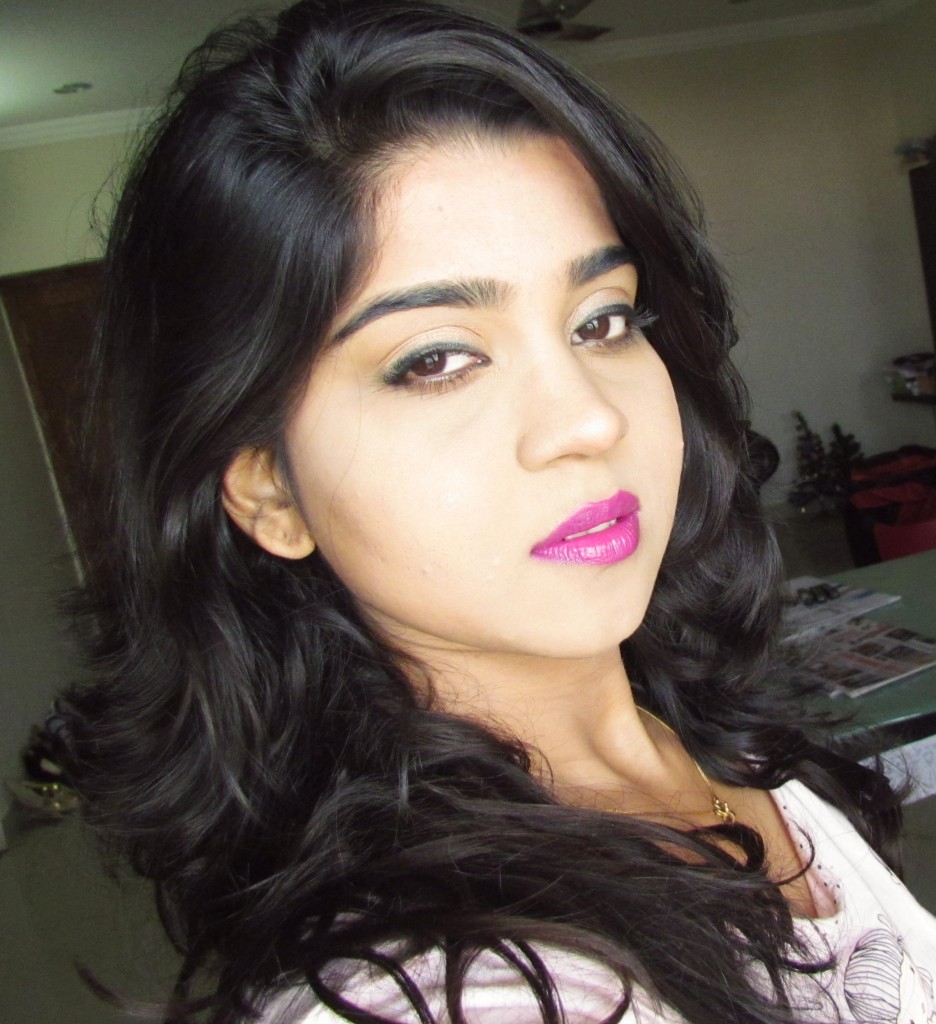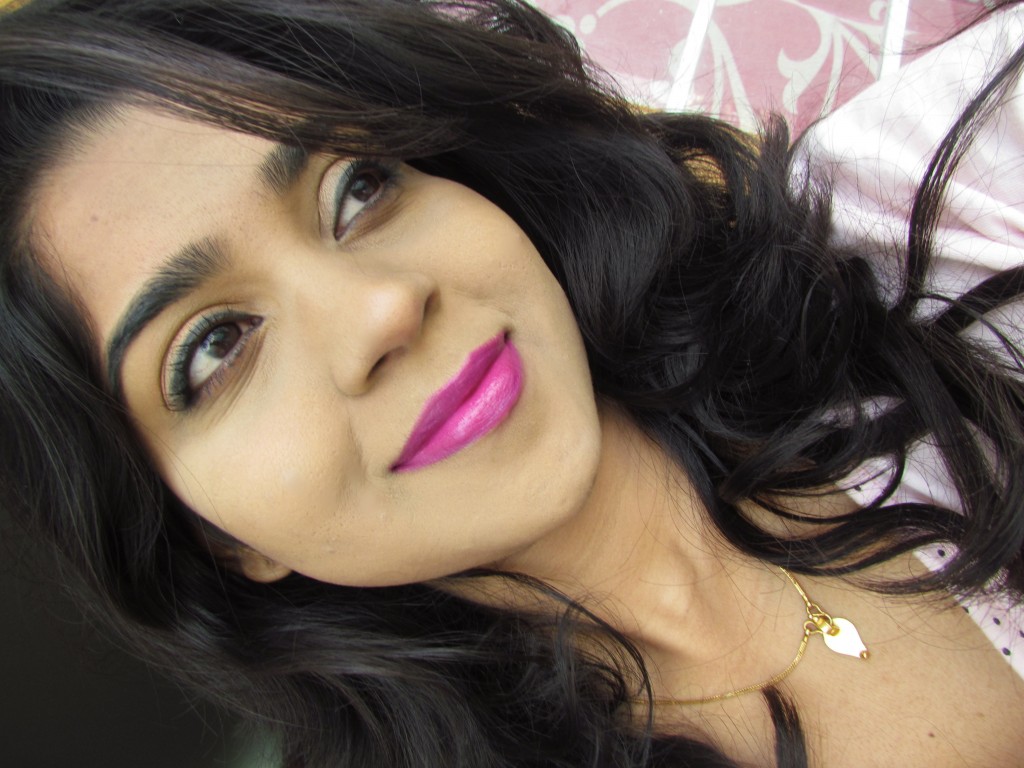 2. Raspberry Syrup – A bright cool toned pink shade. I expected the shade to be more of vibrant hues of berry.  But it comes off  as a pretty bright fuchsia on me. Loreal Raspberry Syrup can be a nice addition to your bright lipstick stash. – Often claimed as a dupe of MAC Relentessly Red. See how it looks on me.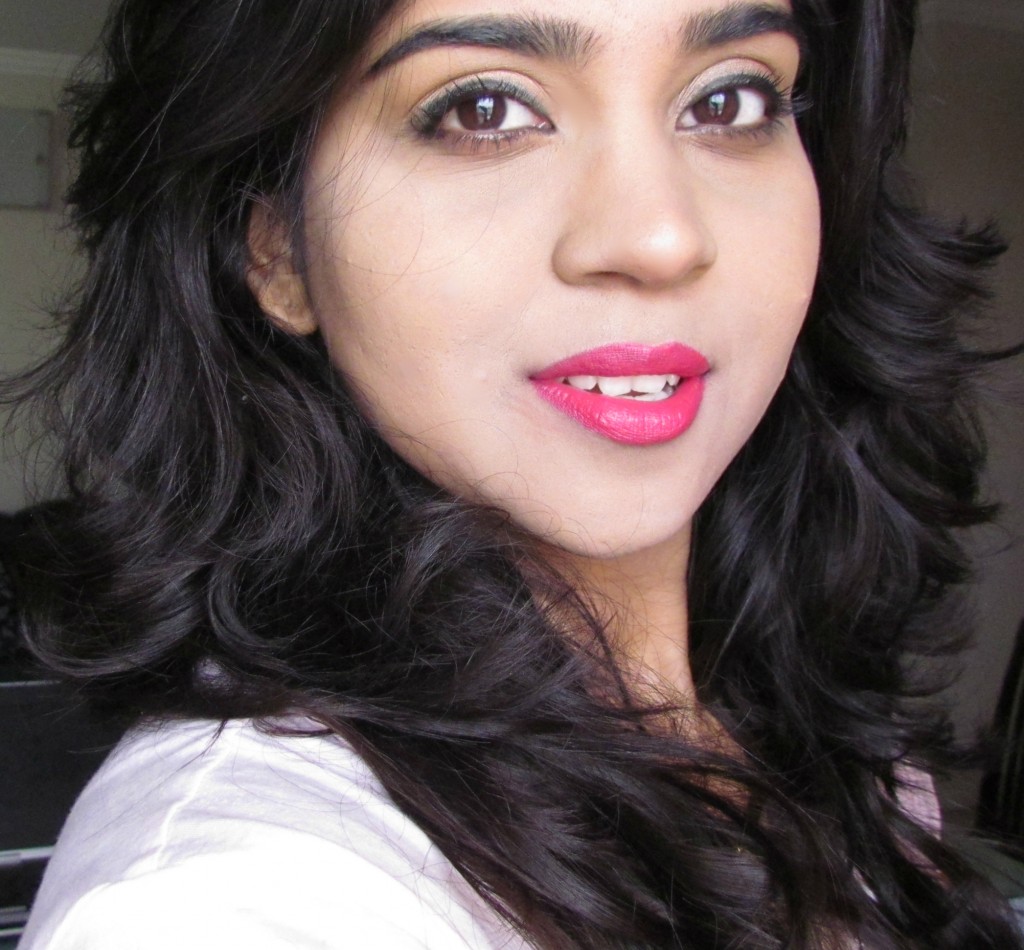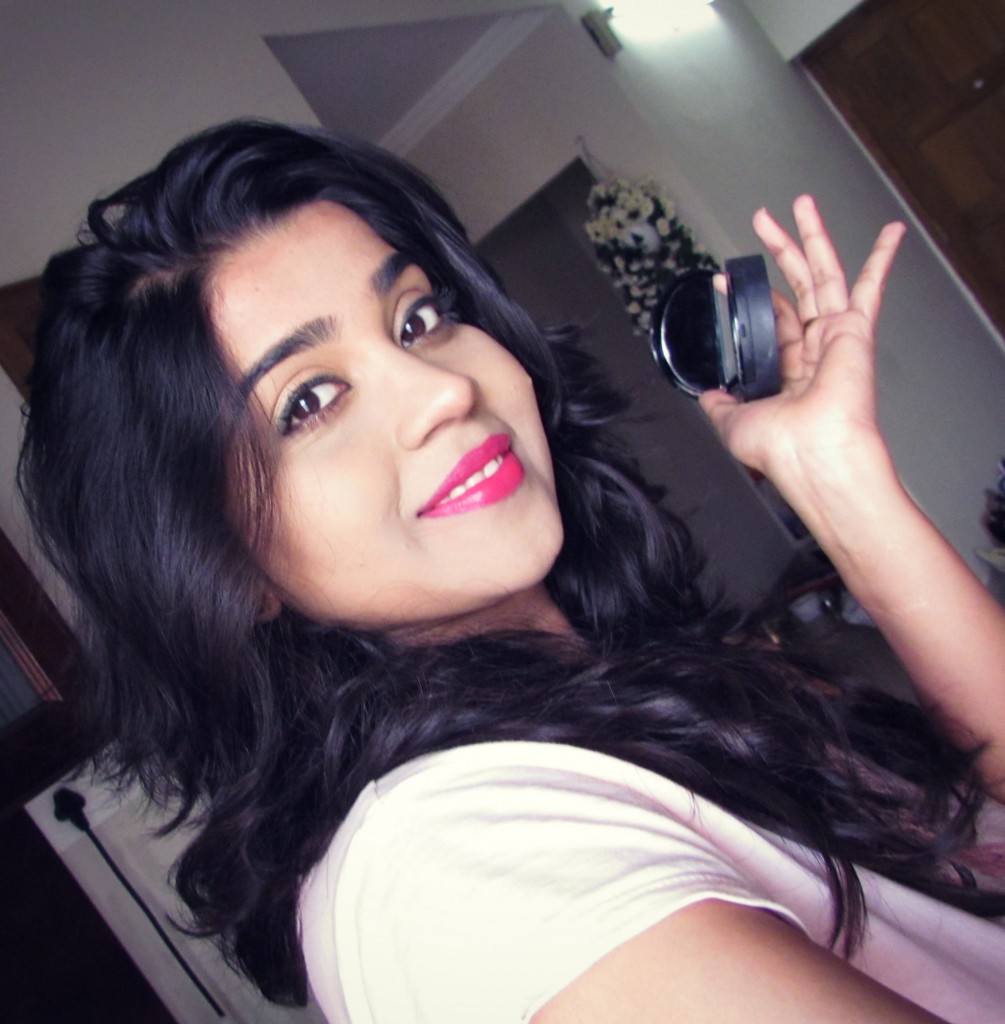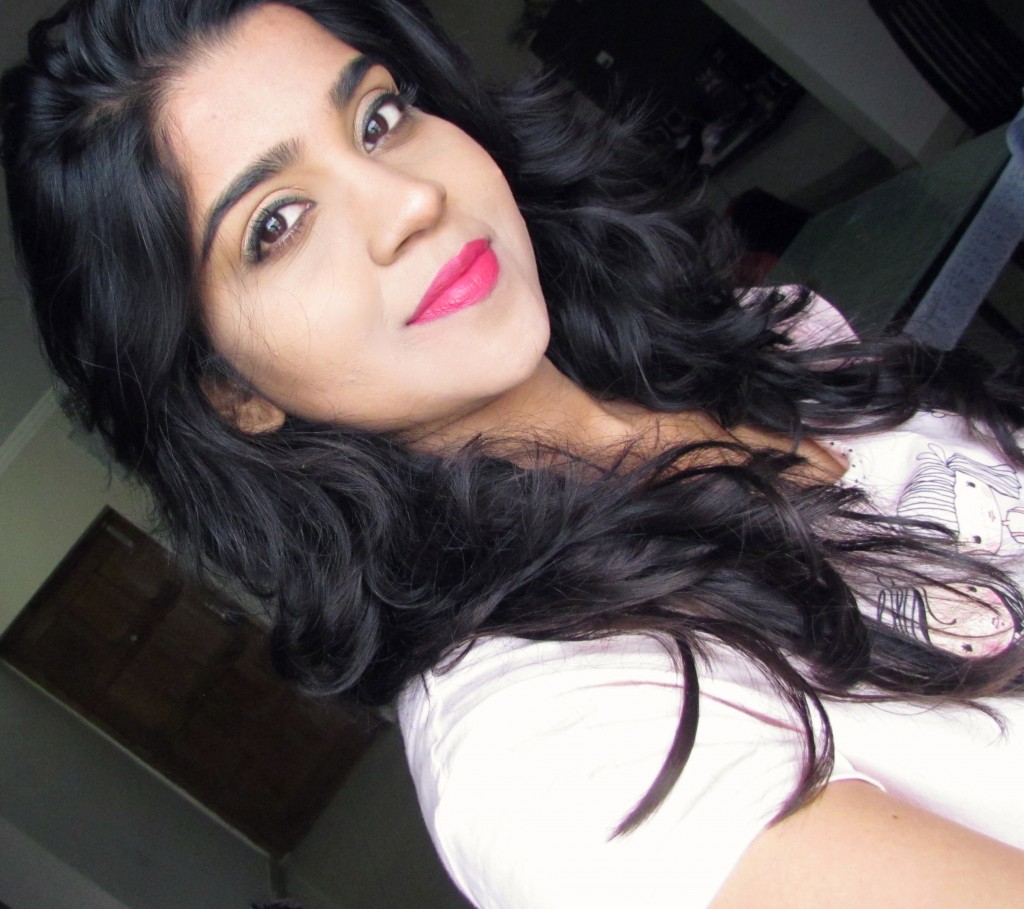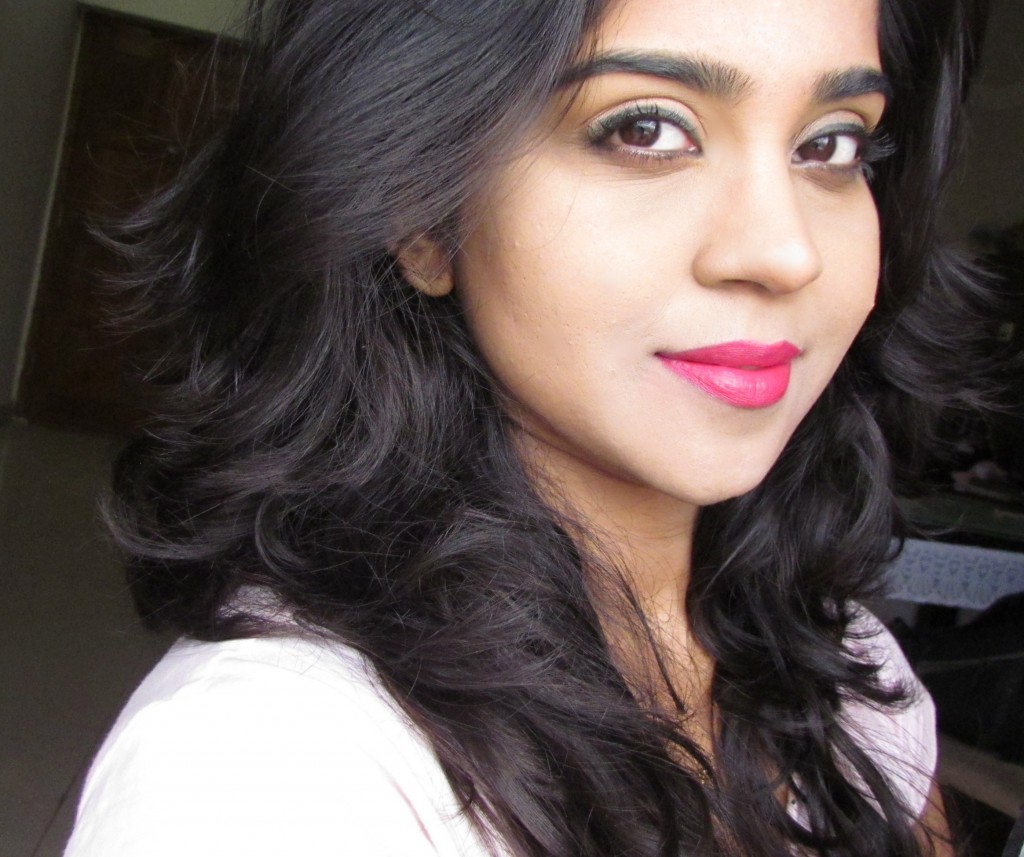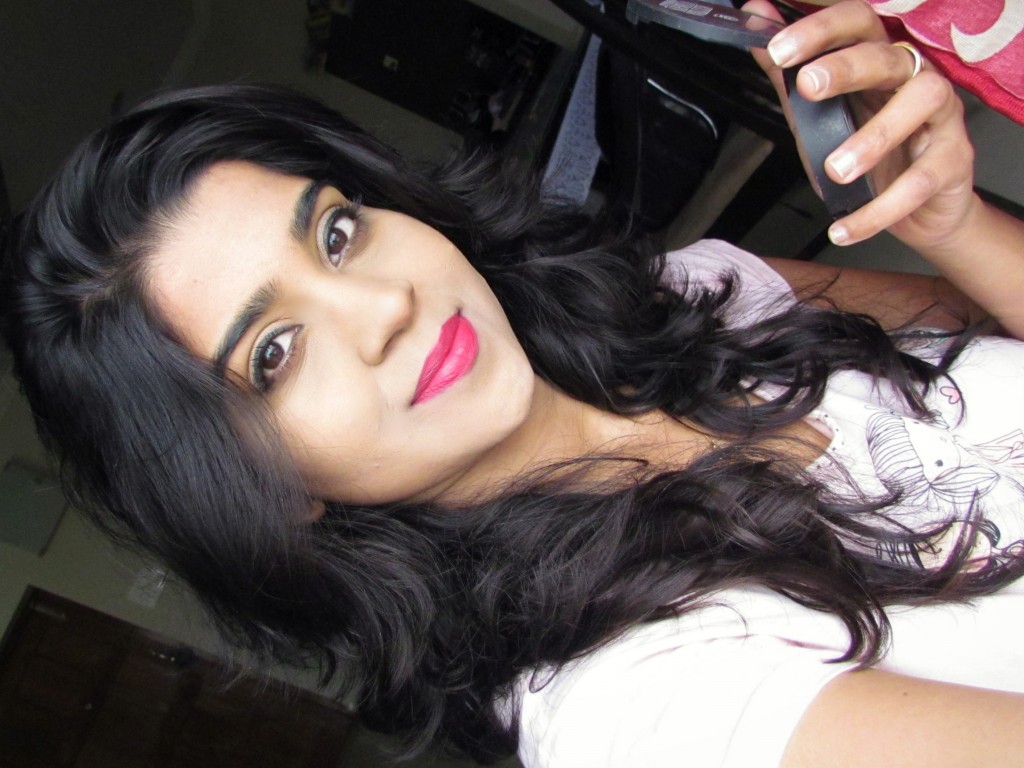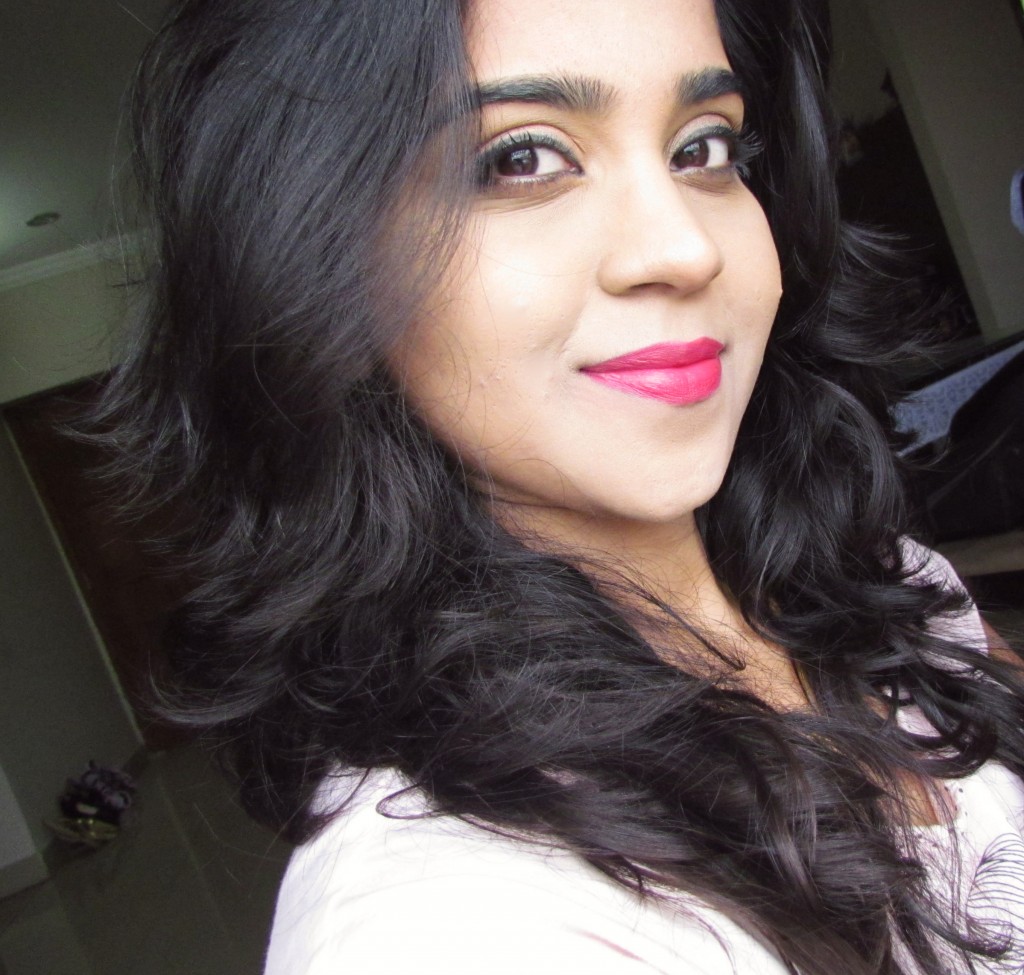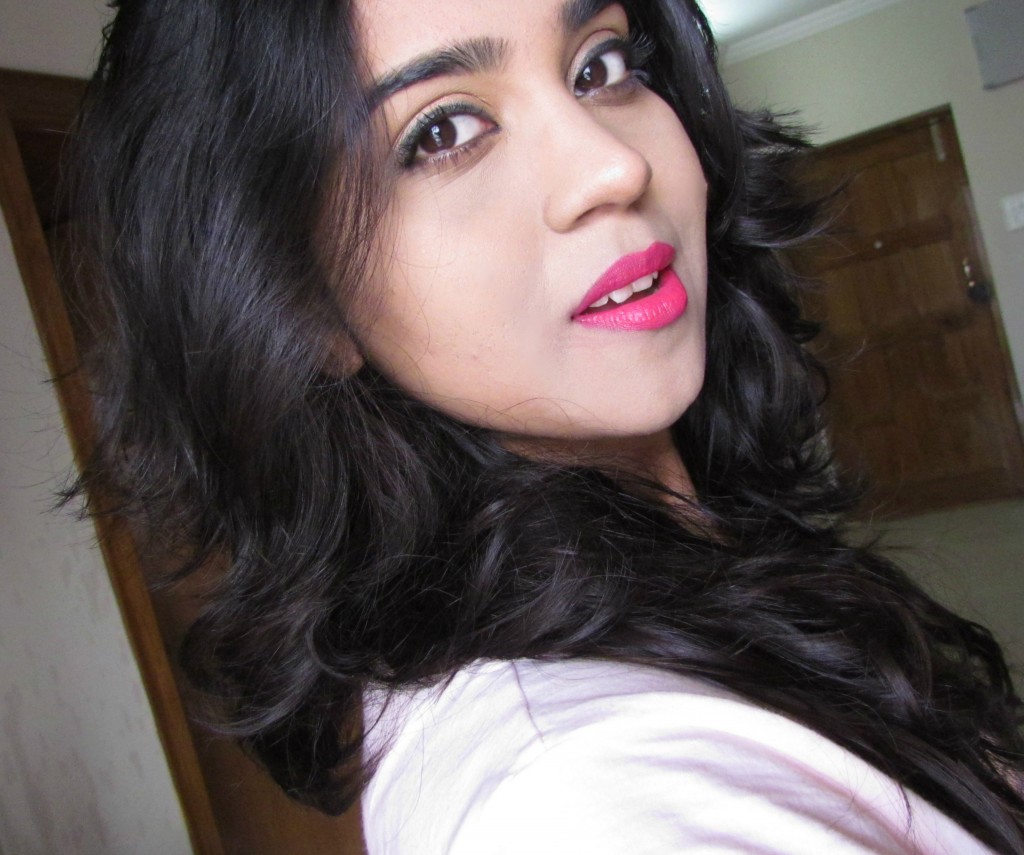 3. Lincon Rose – A gorgeous red color. Exact shade which Aishwarya wore for red carpet look. However- I am not a big fan of this – I love my Ririwoo the most. 🙂 At the end of this post I have added swatches along with MAC Riri woo / Ruby Woo. A gorgeous red that suits most Indian skin tones. See how it looks on me.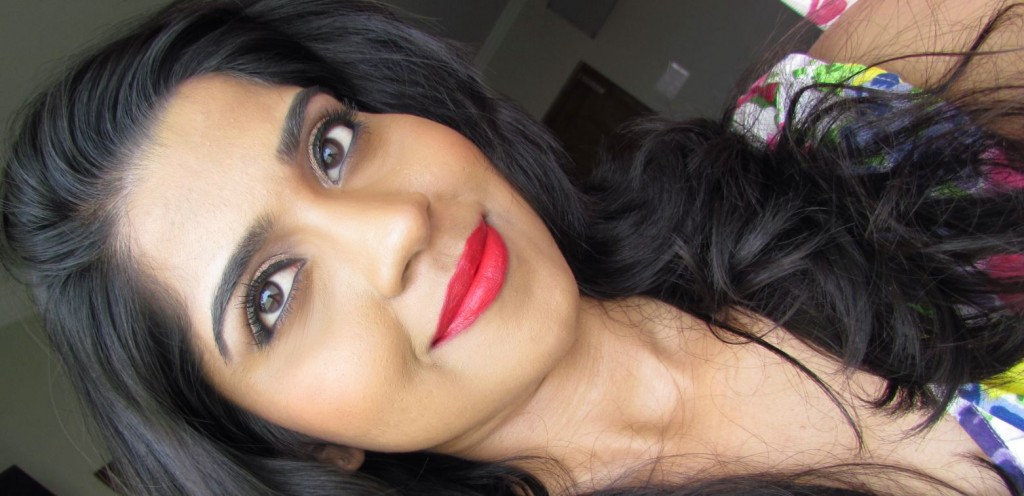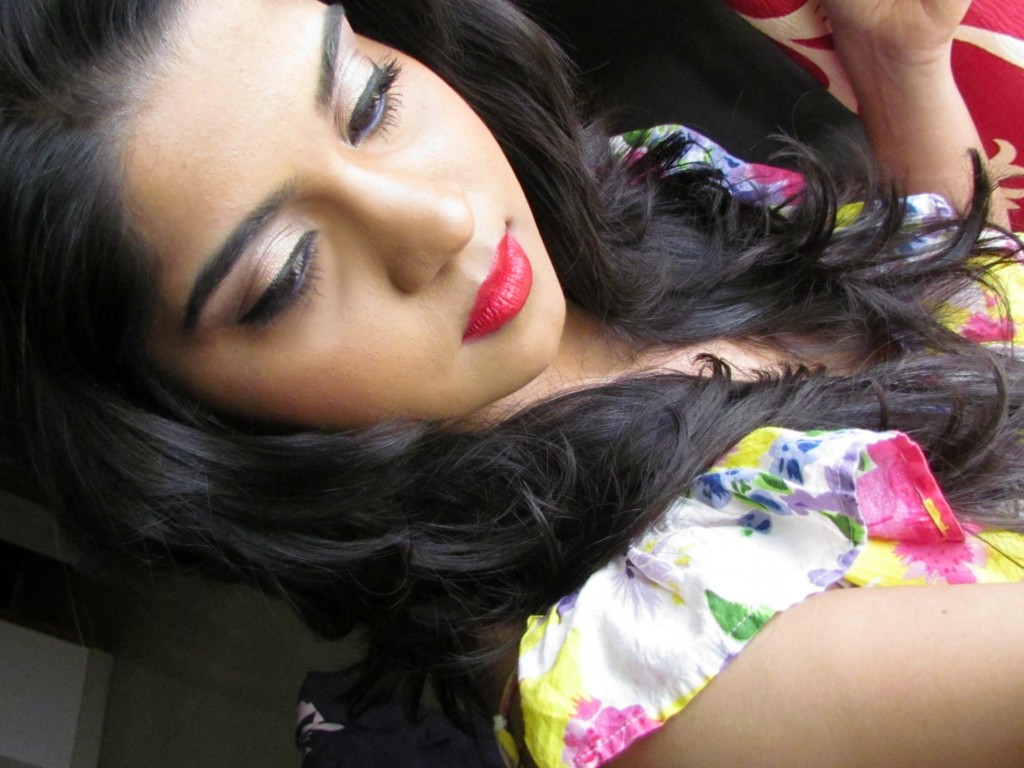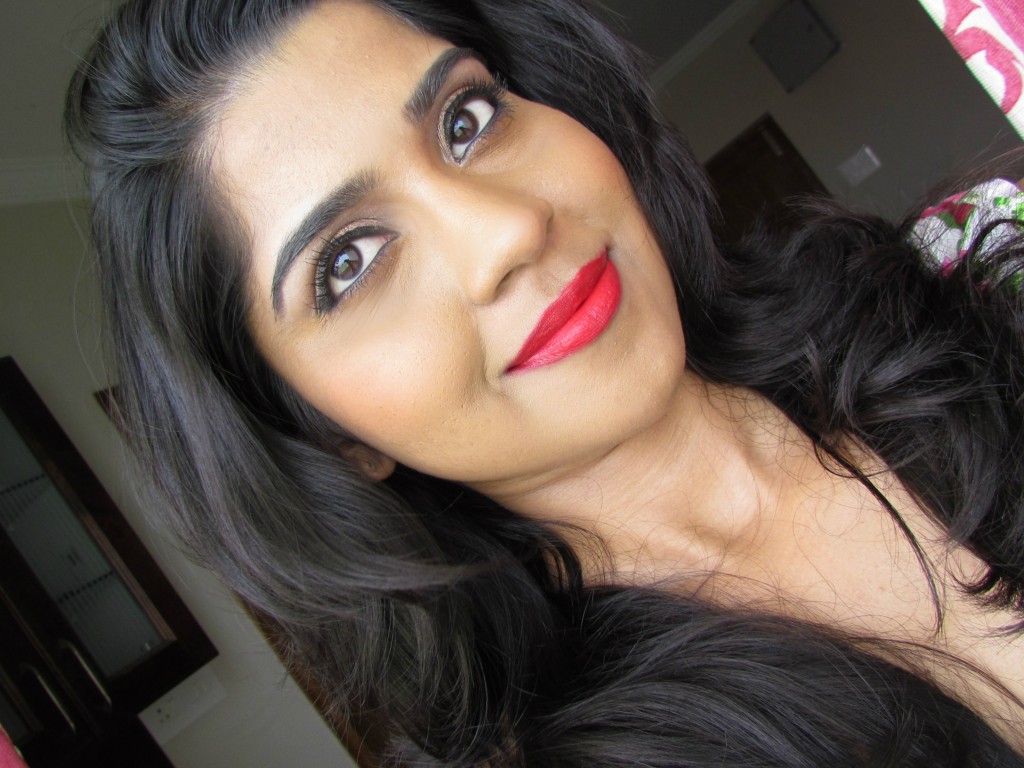 Now, its time for a swatch post along with MAC dupes of these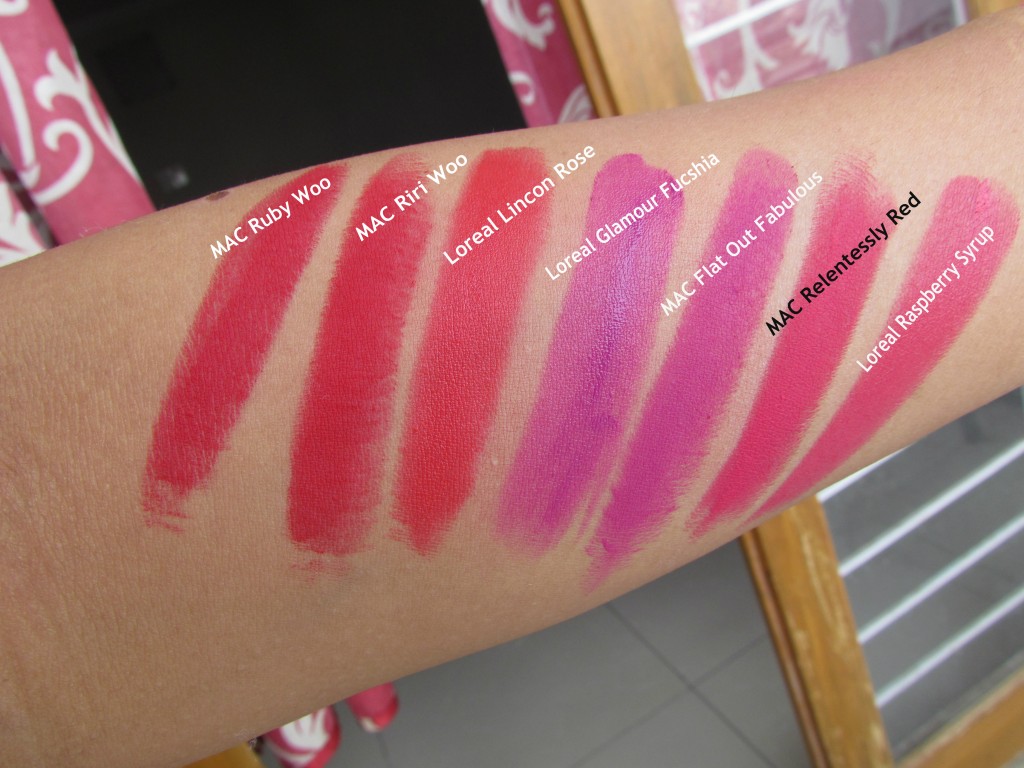 Which is your favorite matte lipstick at the moment?
Let me know in comments about whihc shade you liked on me. Hope you guys enjoyed the review!
Much Love
Renji