The feet are under a lot of pressure. They are the key to mobility, and that's why foot care is so important. There are several reasons to indulge yourself in a healthy & hygienic  pedicure – You might be wondering, Why am I stressing on hygienic  as well as healthy – Reason is simple – These days nail salons can be a jungle of bacteria, viruses and fungus all waiting to infiltrate your nails, hands etc. One would love to go for a pedicure session for healthy feet, for relaxation, for pampering. Since our feet carry us everywhere, it's especially important to care for them. Regular pedicures are great for the removal of dead skin and calluses. Having said all this, It's equally challenging to find a good, clean, spacious, salon that offers a wide range of services to uplift your mood. Greentrends Salon in Hyderabad contacted me for a complimentary service – I opted for a relaxing pedicure session. To know whether greentrends salon exceeded my expecations or not, Continue reading….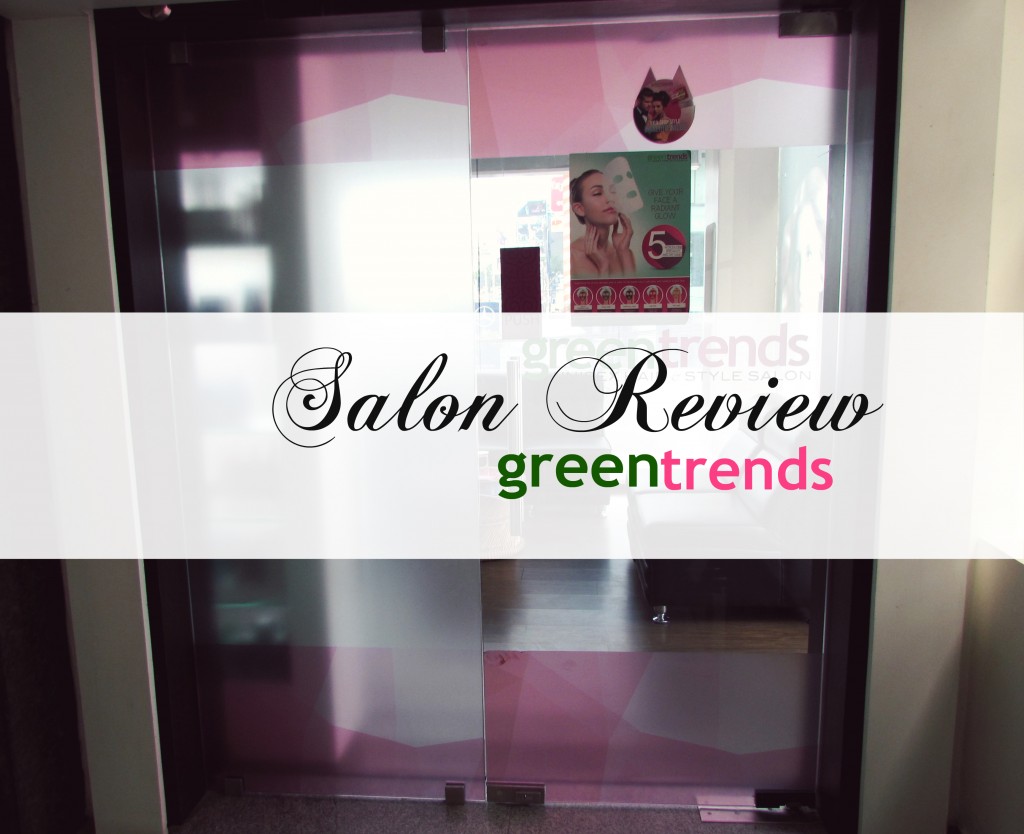 A little about Green Trends Unisex Hair & Style Salon, Hyderabad
Green Trends Hair & Style Salon are pioneers in offering full range of grooming solutions for value conscious consumers. Green Trends offers trendy haircuts and color services, complete skin care solutions and bridal package, at affordable rates.
Services Offered by Green Trends – Unisex Hair Style Salon Kavuri Hills Hyderabad
Hair Care
Skin Care
Beauty & Make Up
Body Care & Spa
A store tour – Take a sneak peak of the store – Warning : Picture Heavy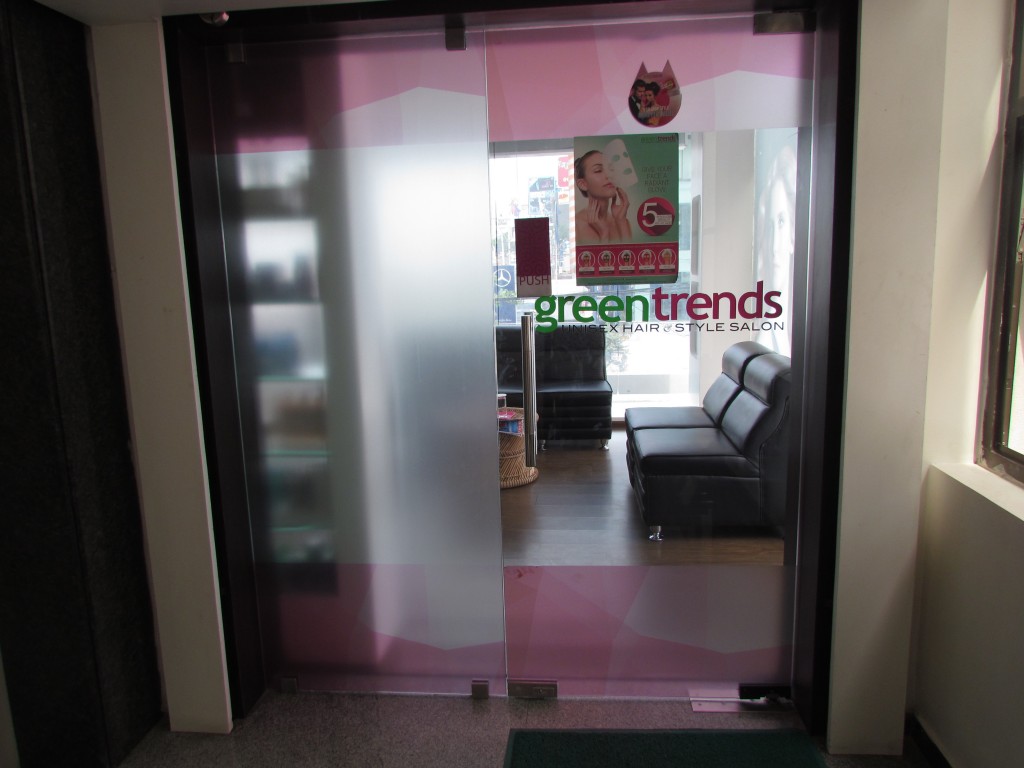 Haircare products at the display. Brands Like Loreal Professional, Wella, Pro Betanix, Moroccan Oil etc – Good part is – You can buy them too 🙂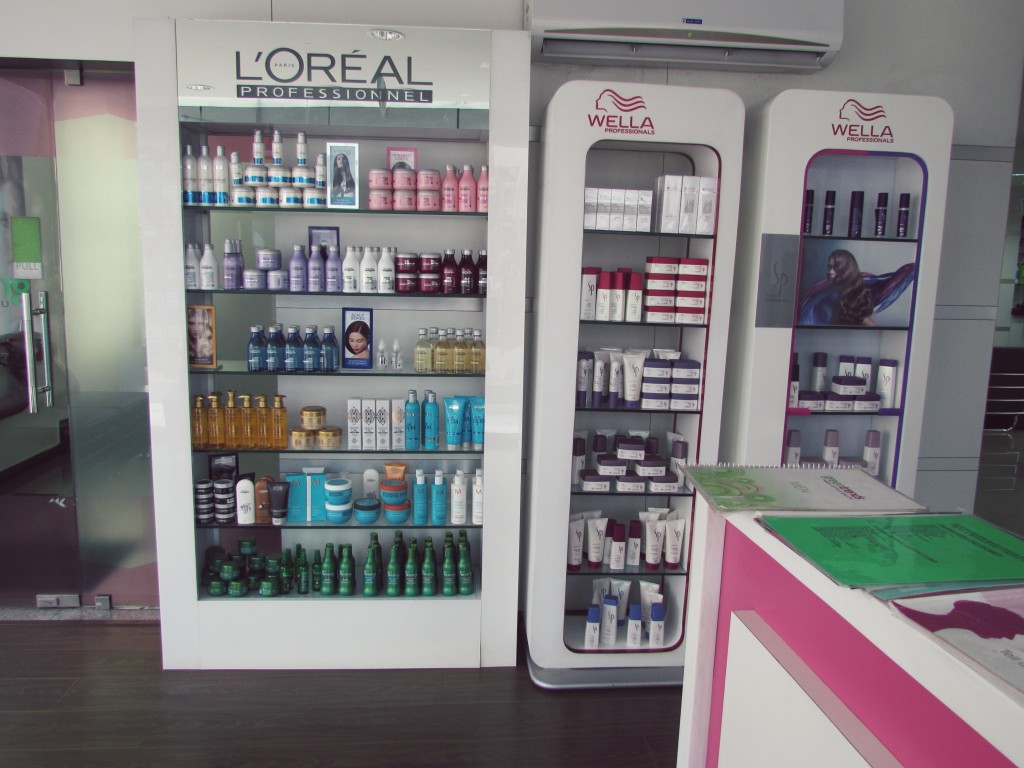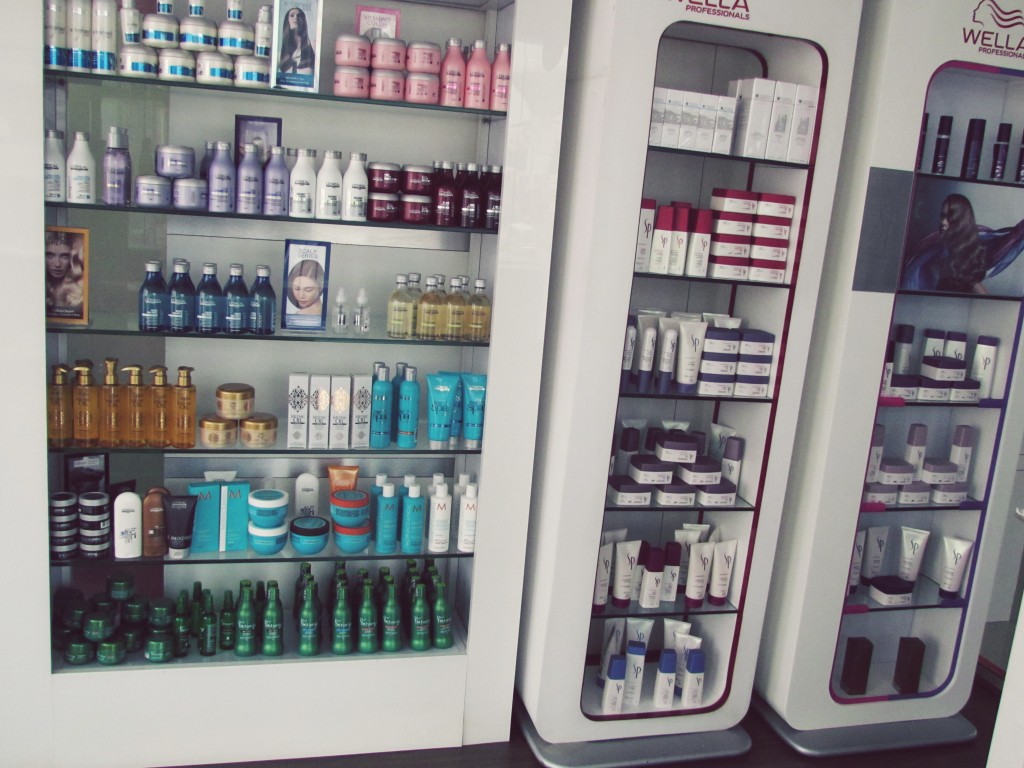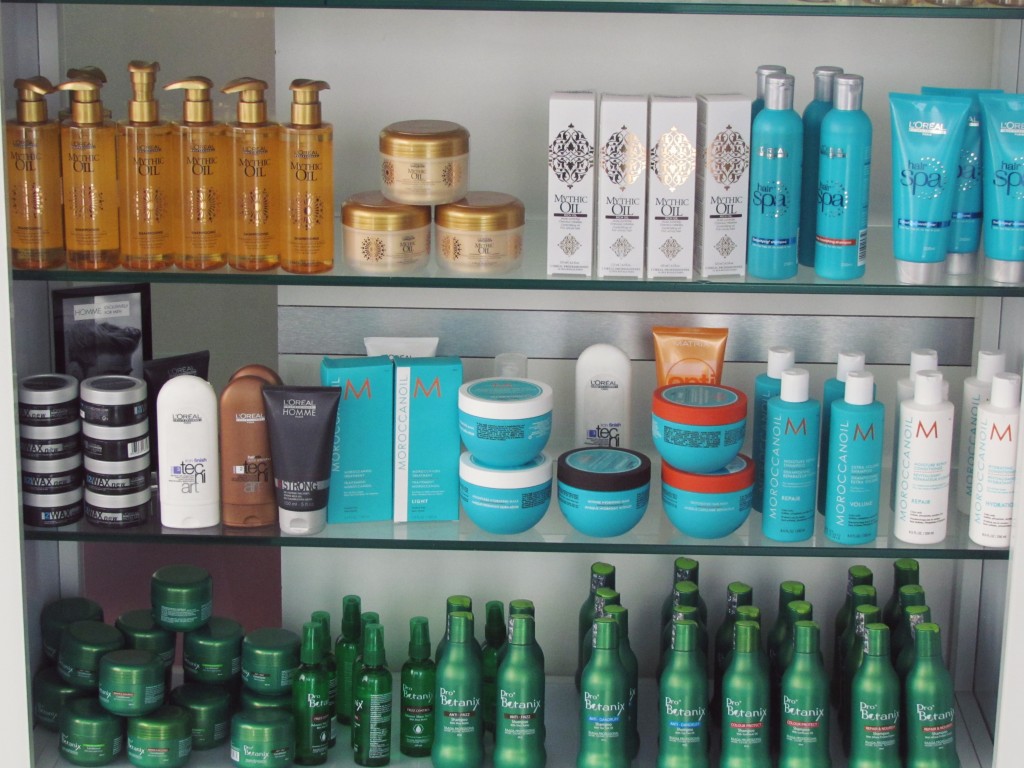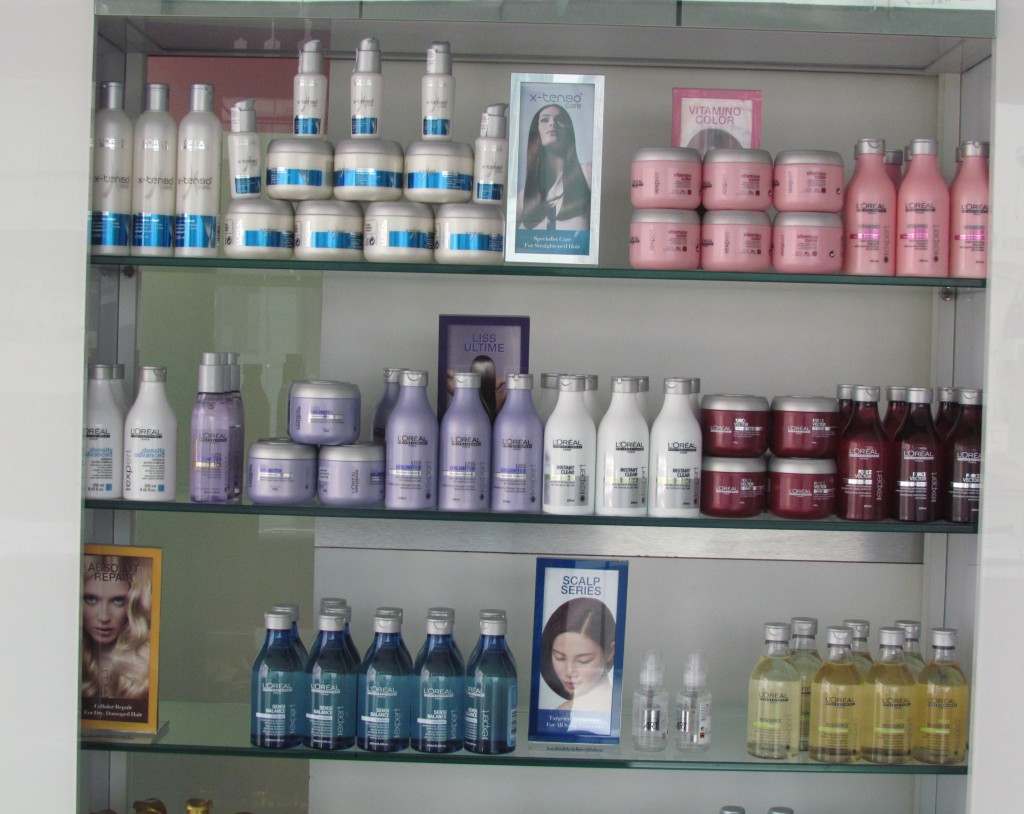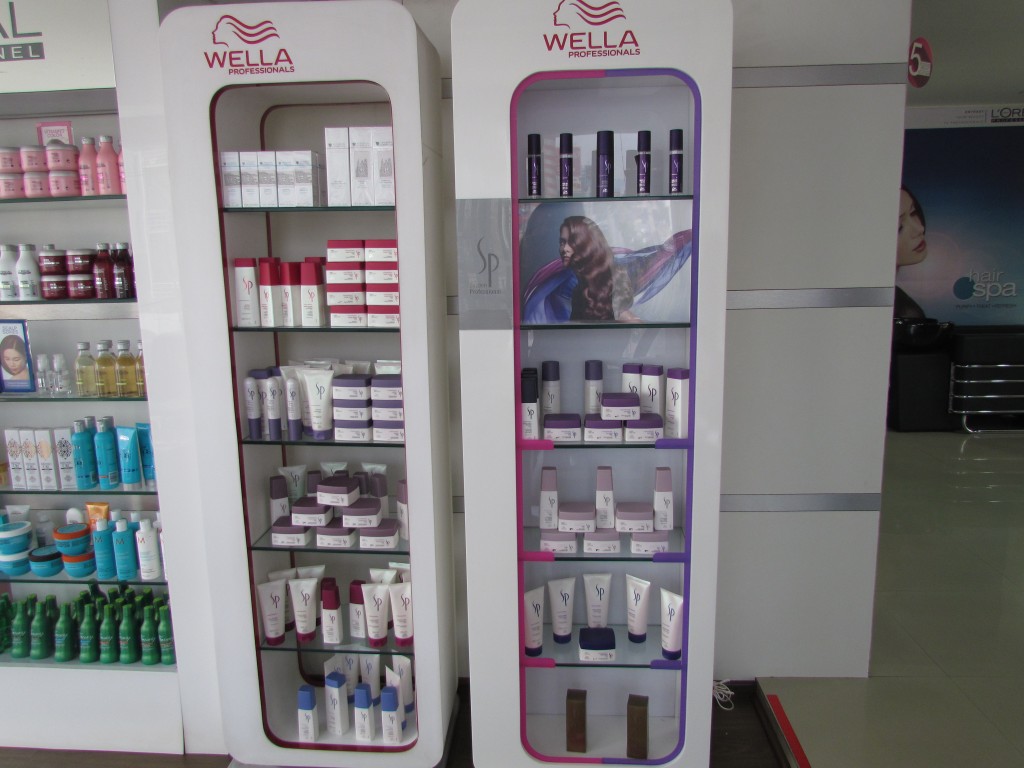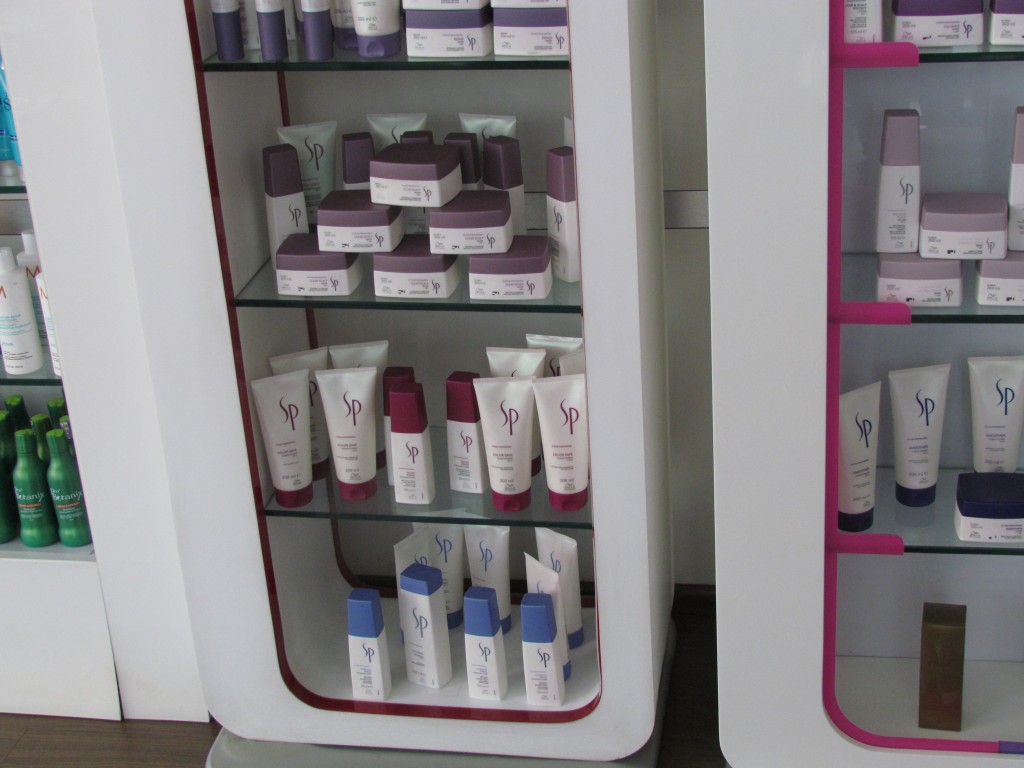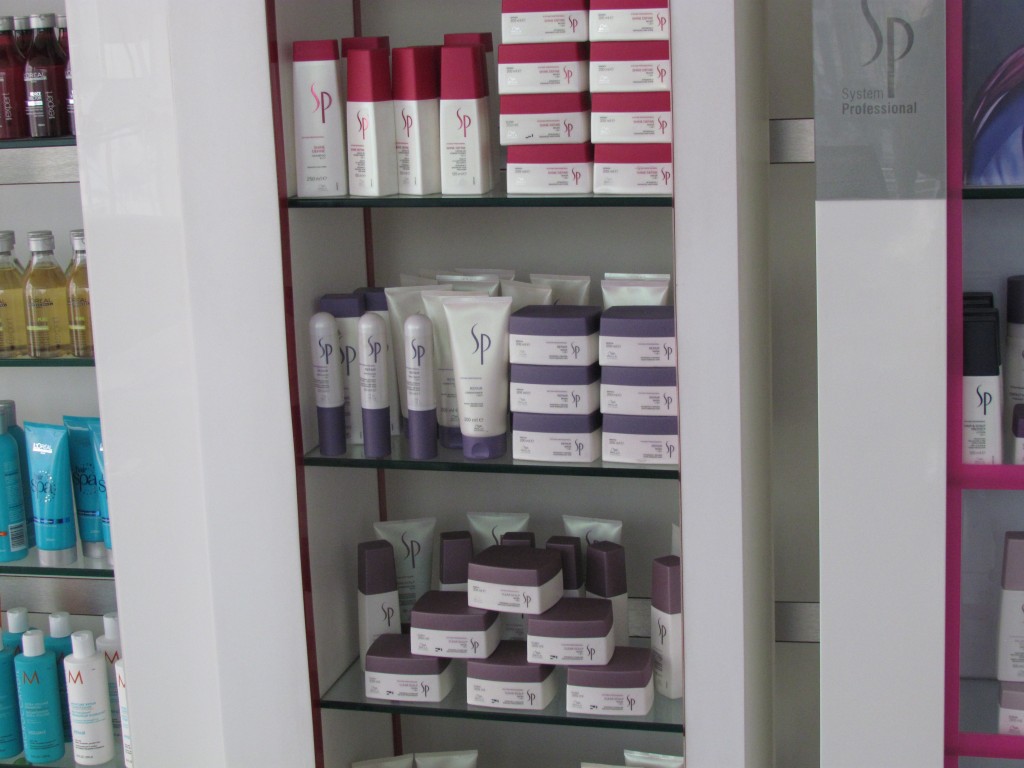 Inside of the Salon bypassing the hair care section – Here is where they do the threading etc . This area heads towards pedicure – Women section and on the left, Facial Rooms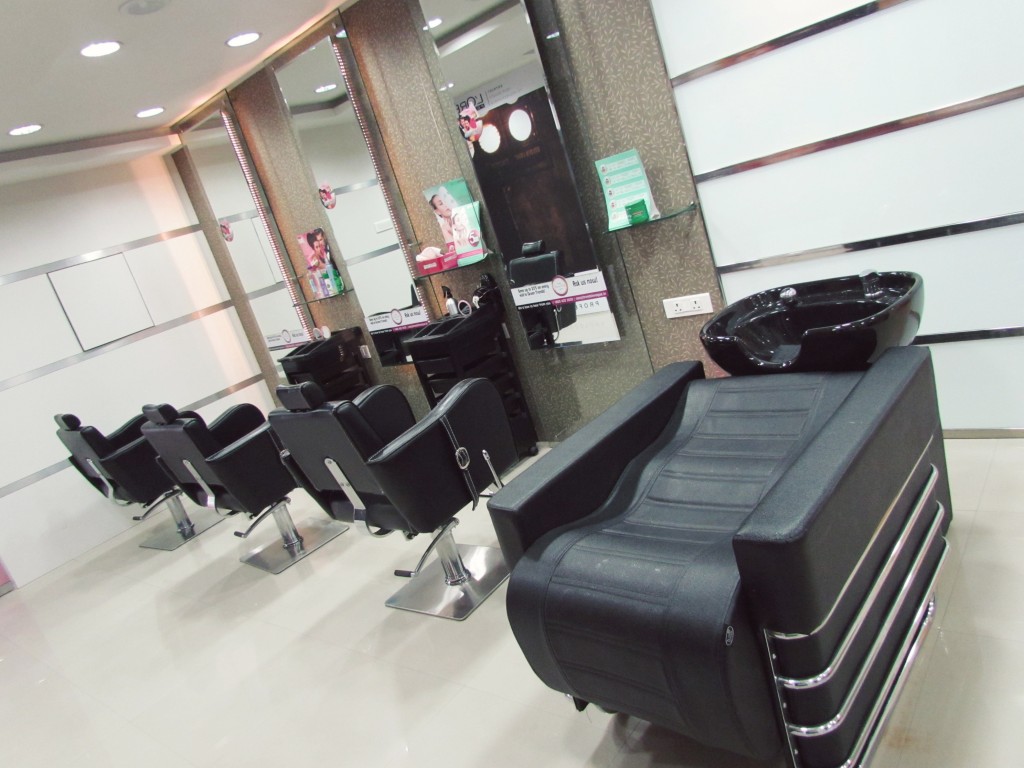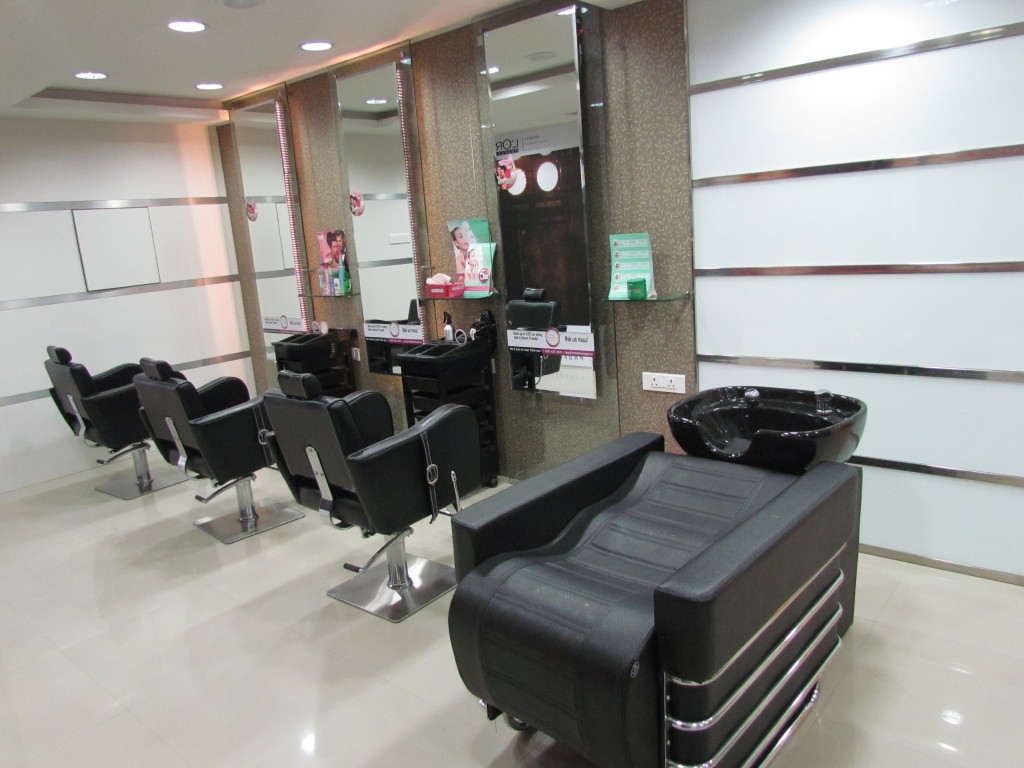 Place where Bridal Makeup is done. This room itself have other cabins as well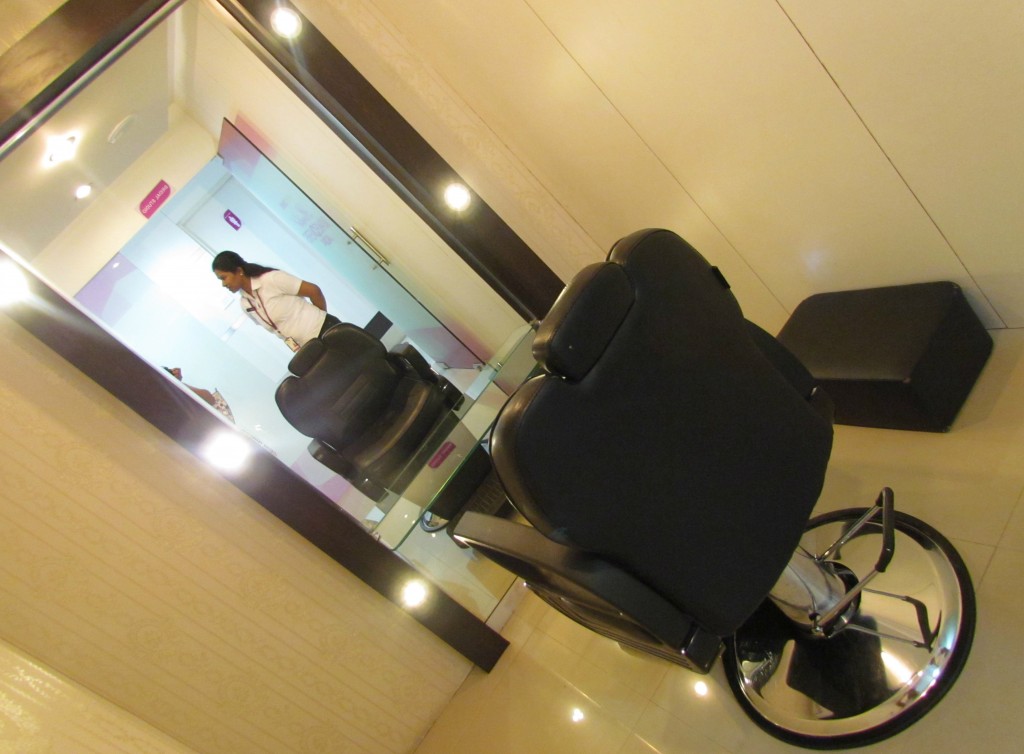 The Hair Spa/ Hair Cut/ Hair Color/Hair Straightening area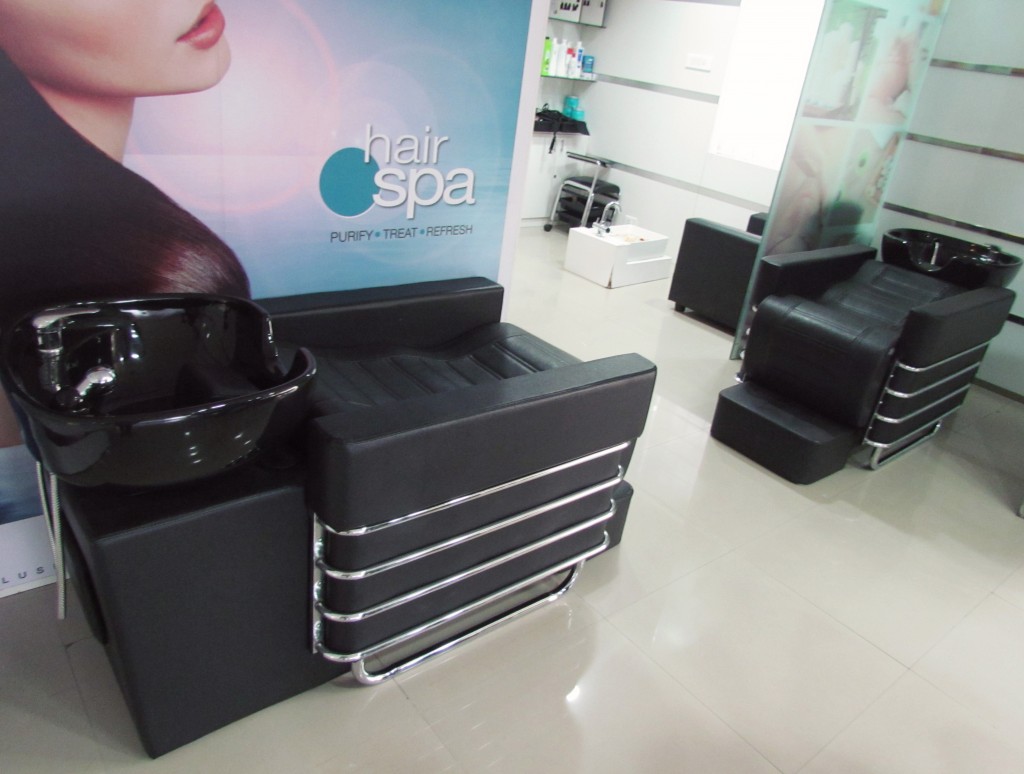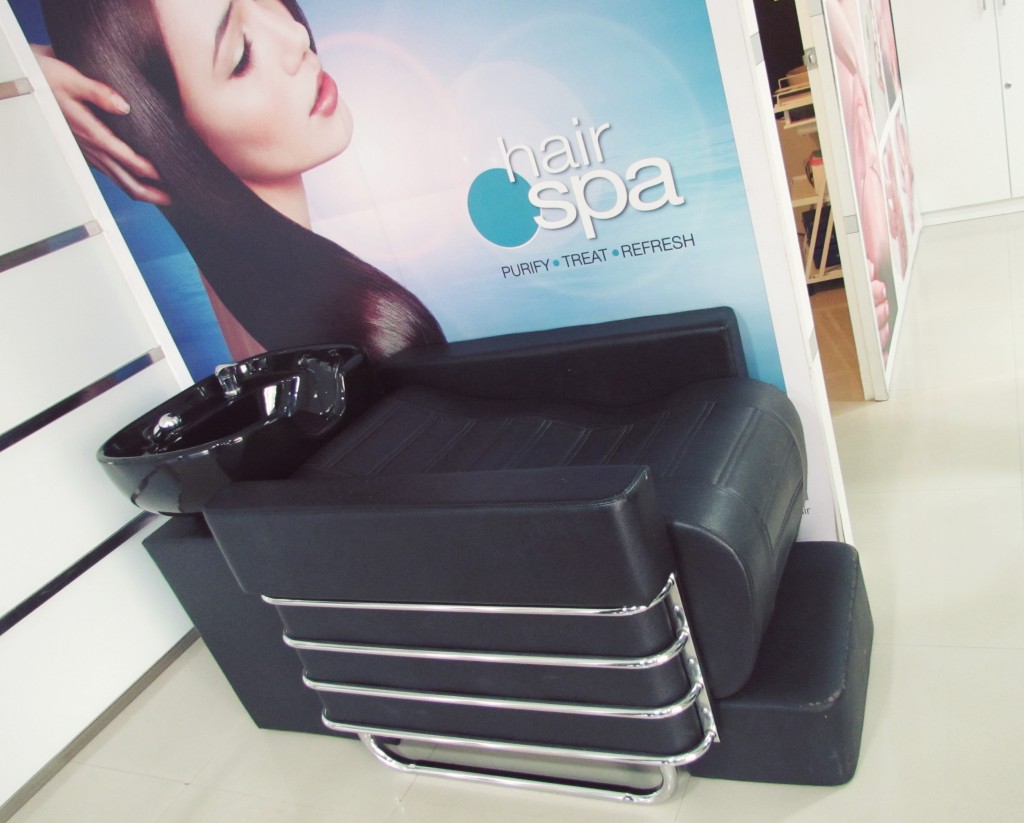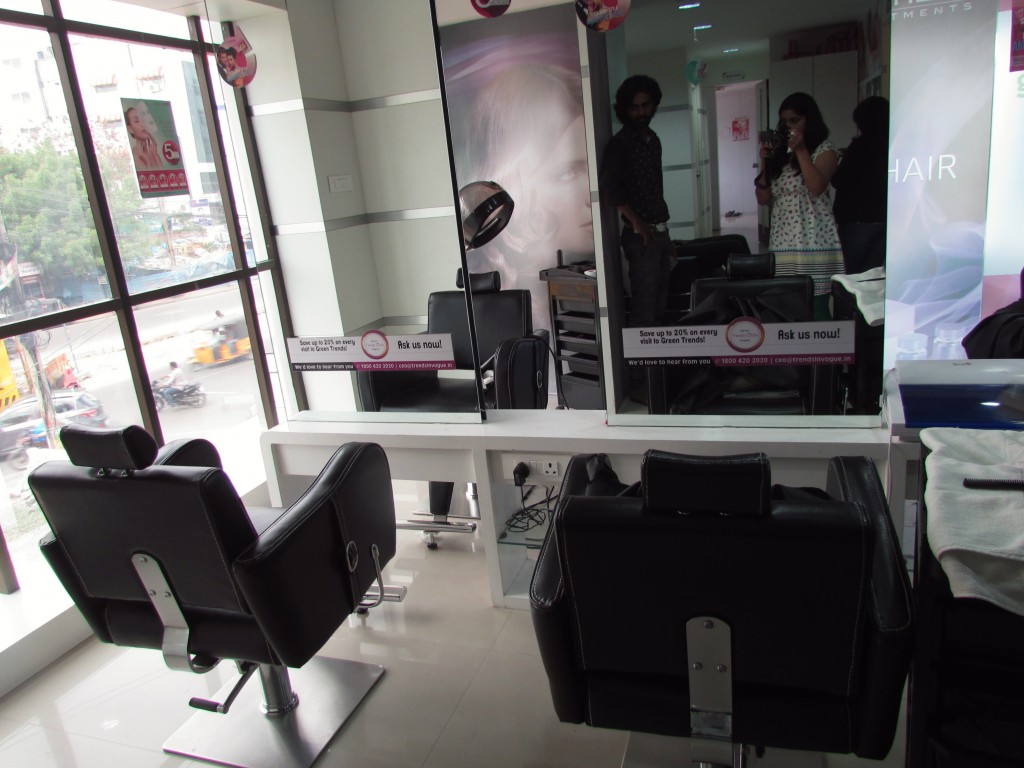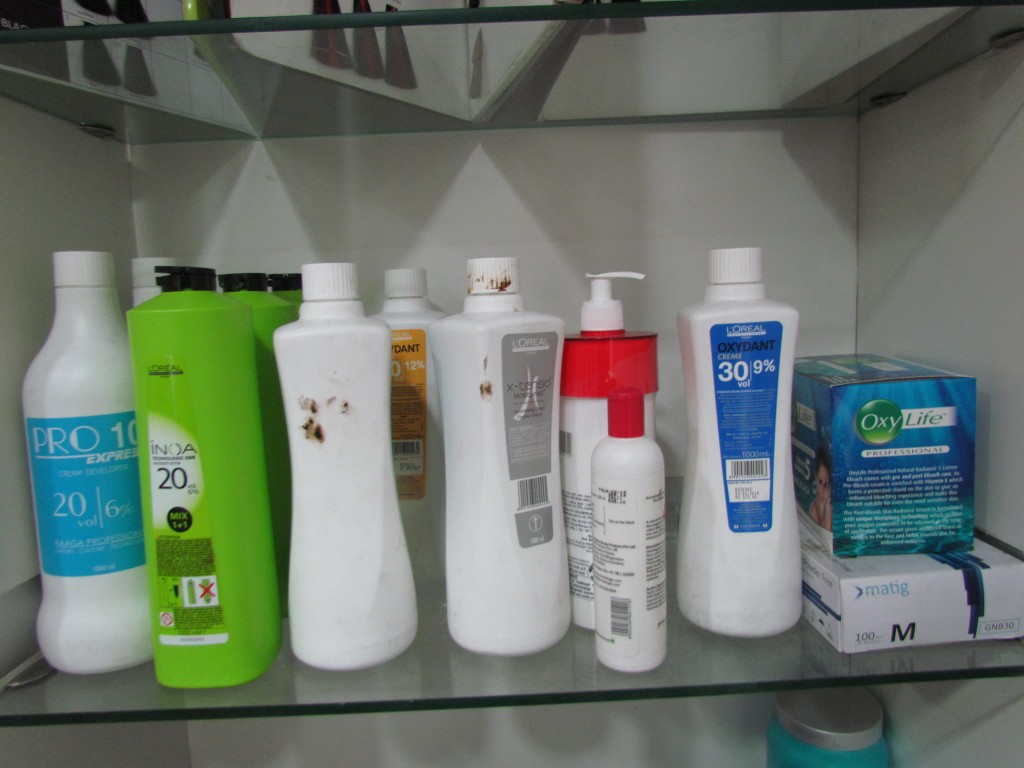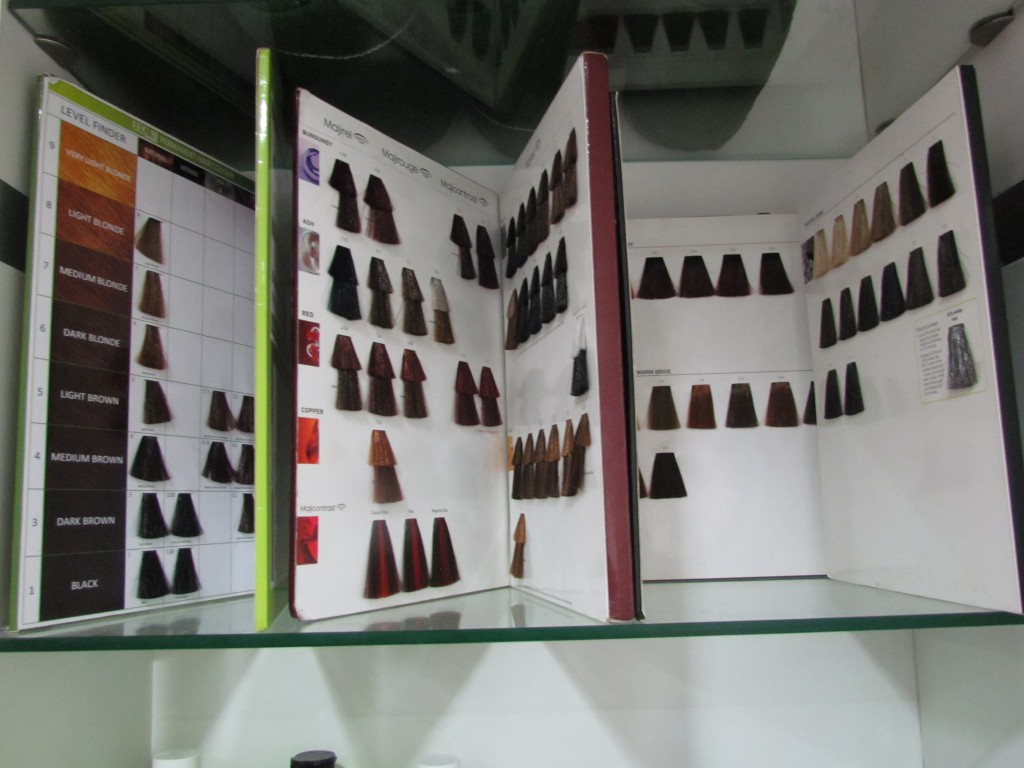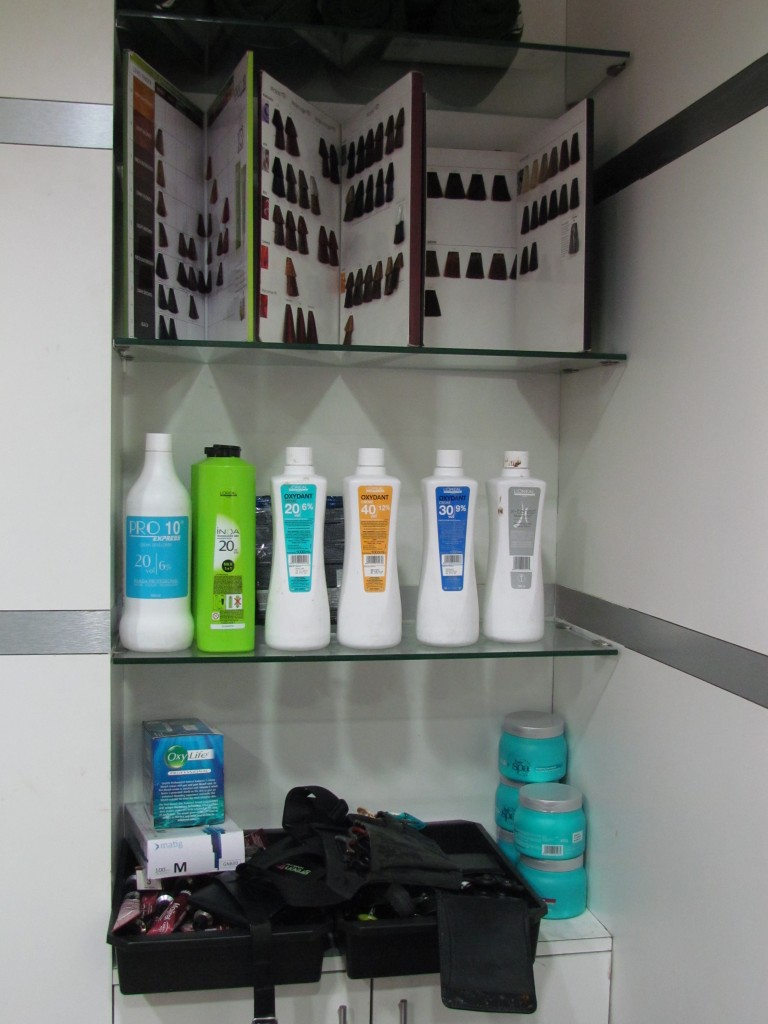 Pedicure & Manicure Section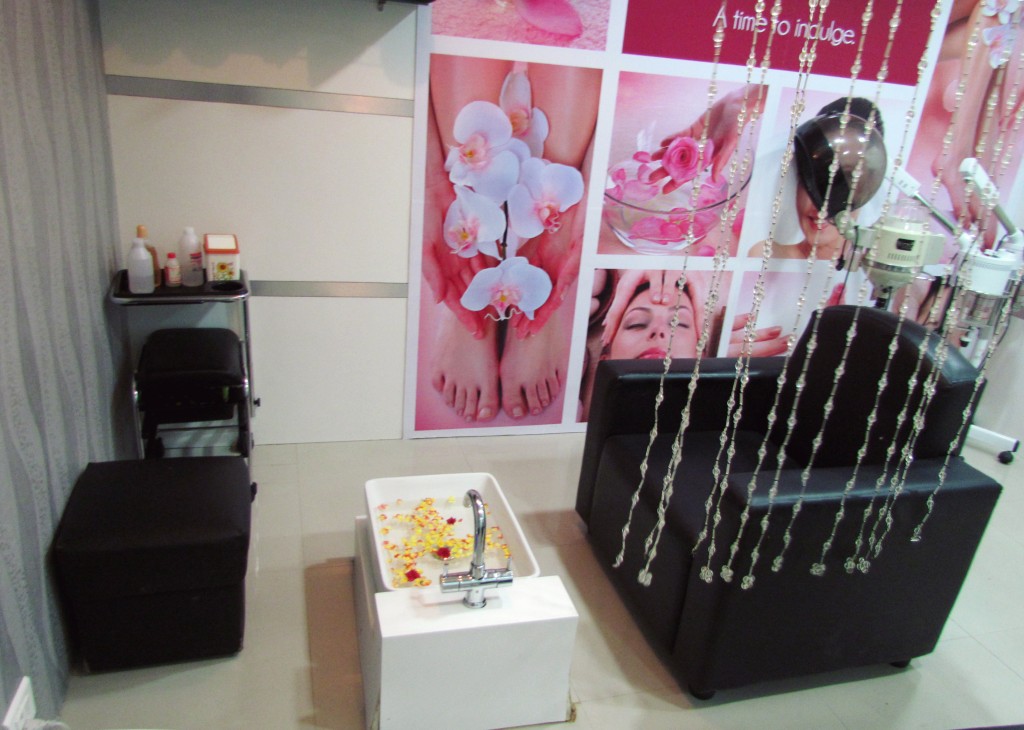 Facial Room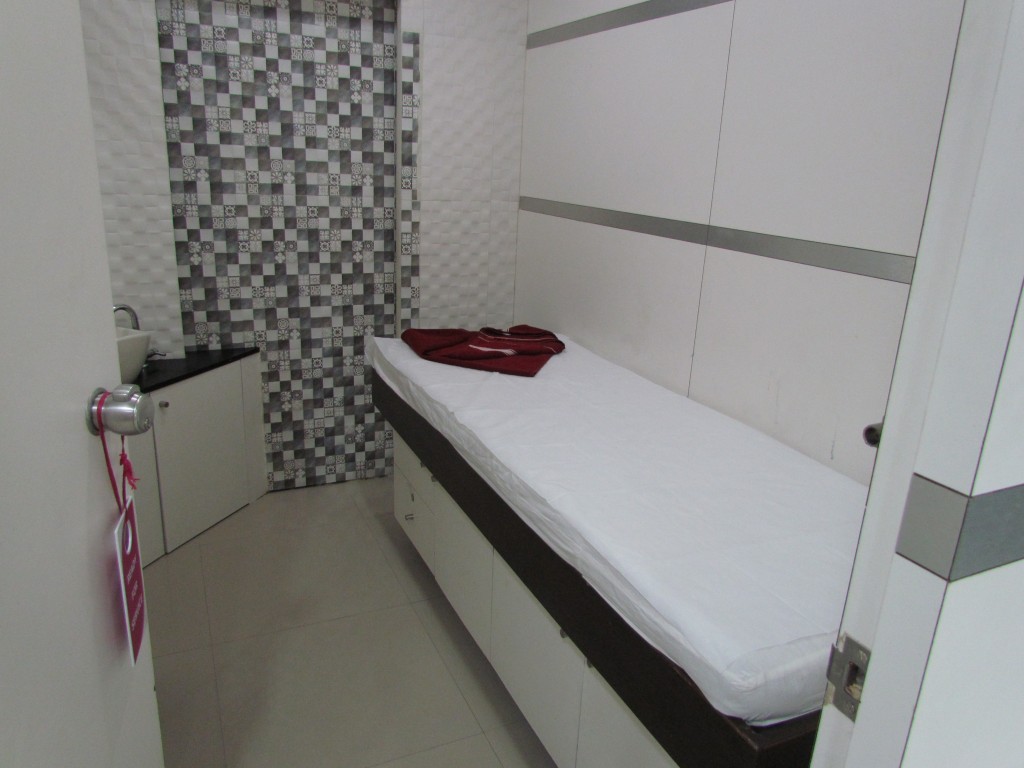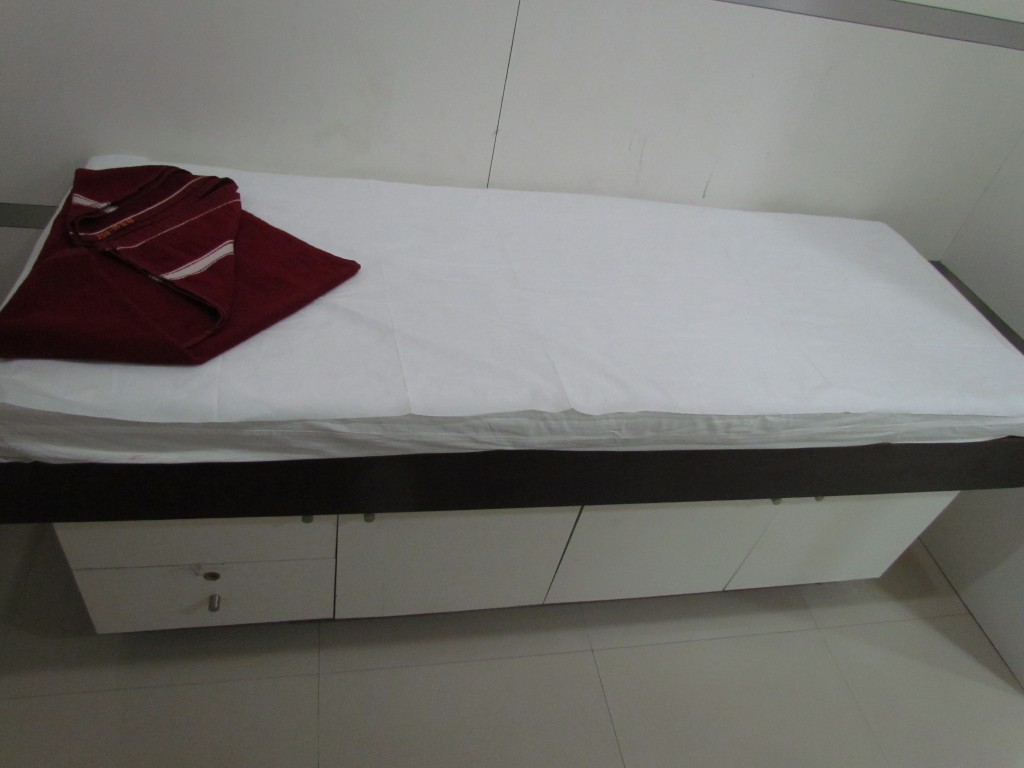 Enough of store images – Coming to my experience with the pedicure session.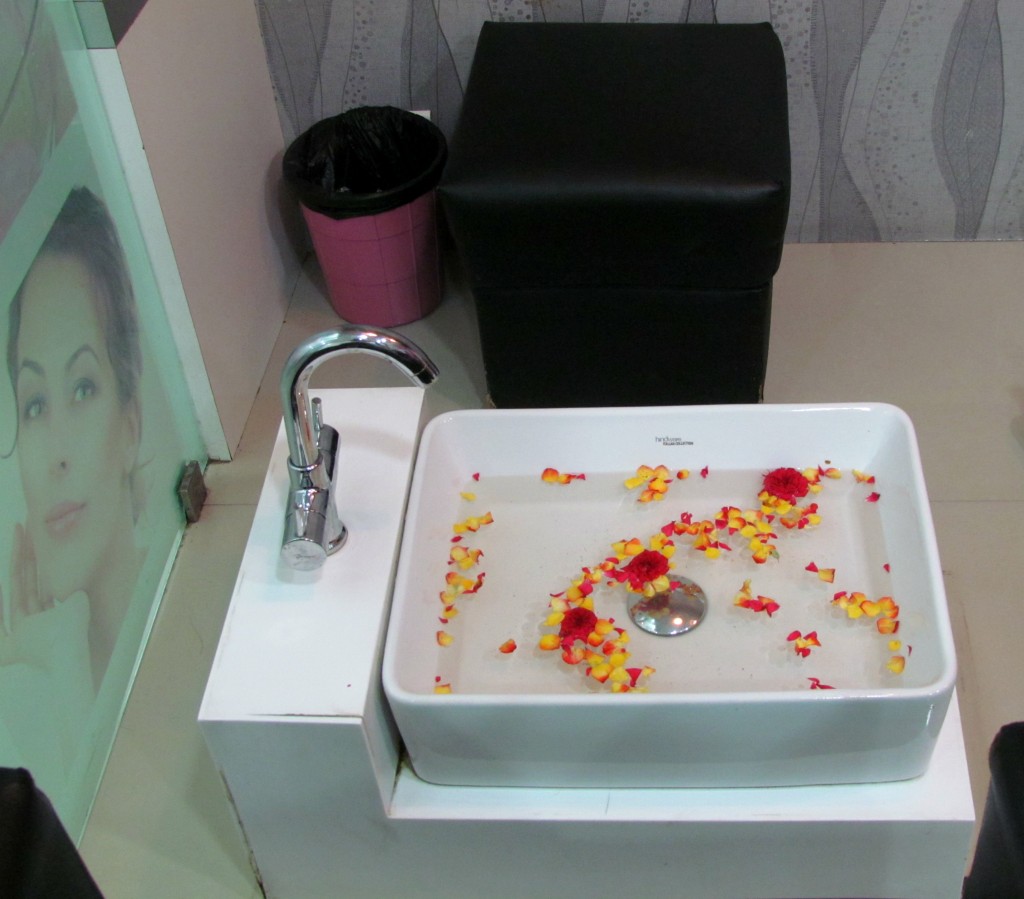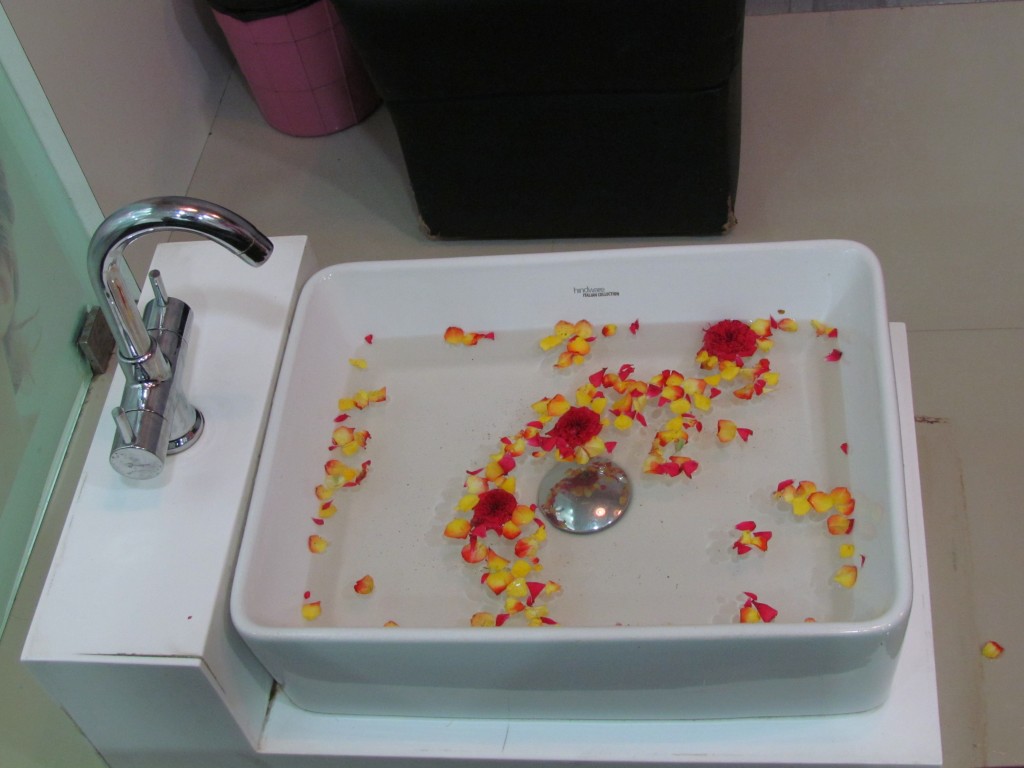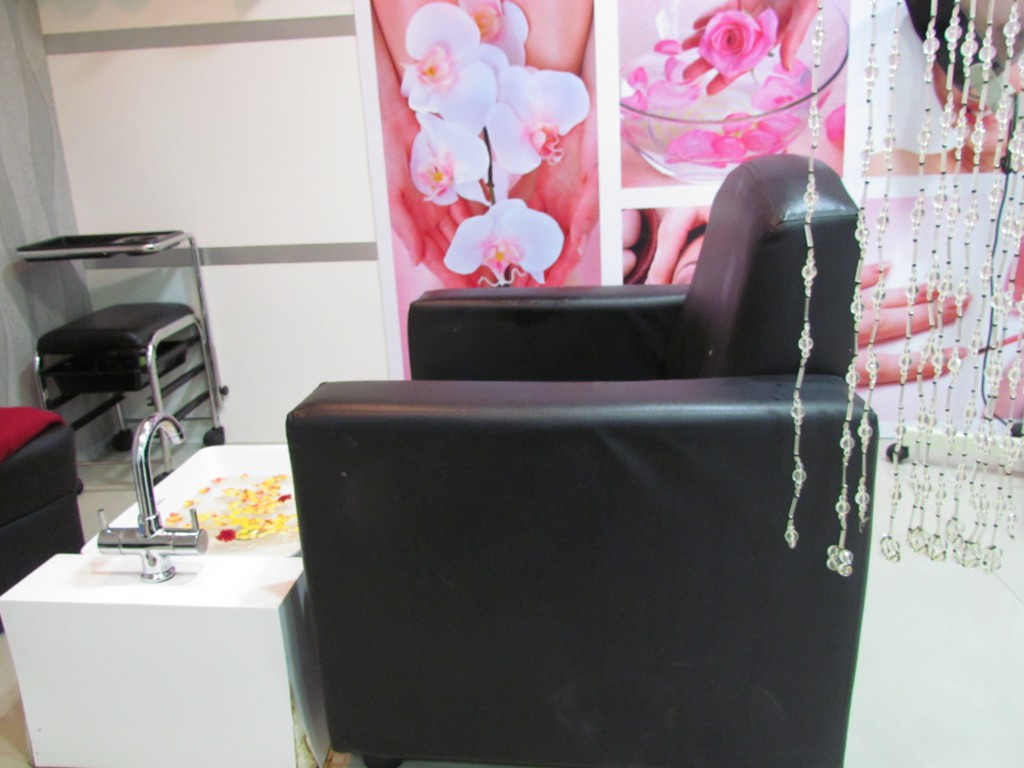 Session began with warm footbath followed by the removal of dead skin from the feet. The assistant applied cuticle cream.  The toenails were trimmed, callus was removed, did a foot file, and after exfoliation using a scrub, she applied moisturizing cream and it was massaged onto the feet, toes, lower legs to hydrate the skin. She ended by putting the foot mask. Finally, the toenail polish was applied..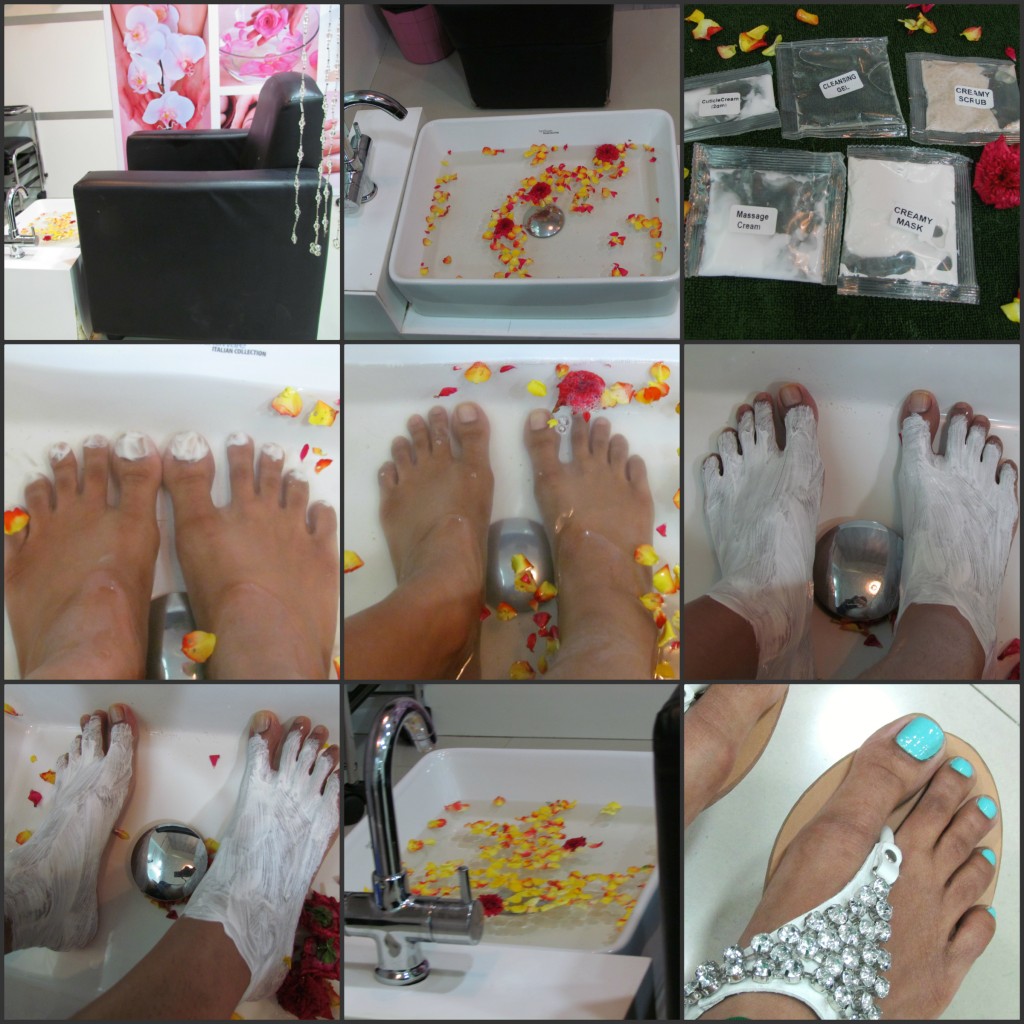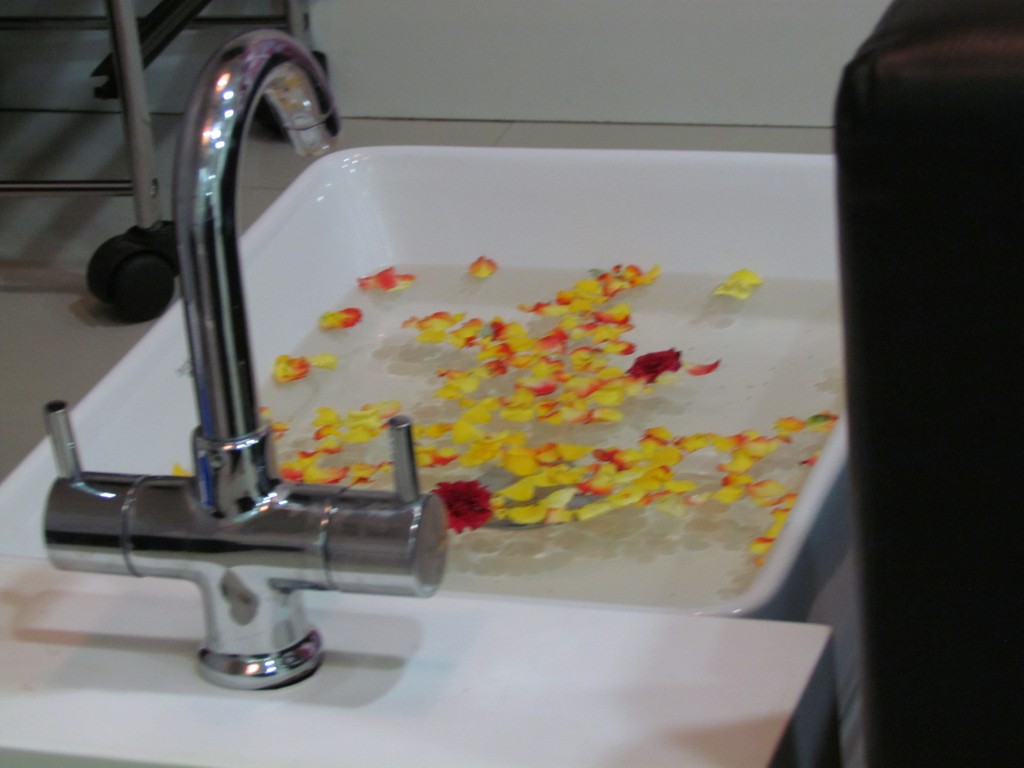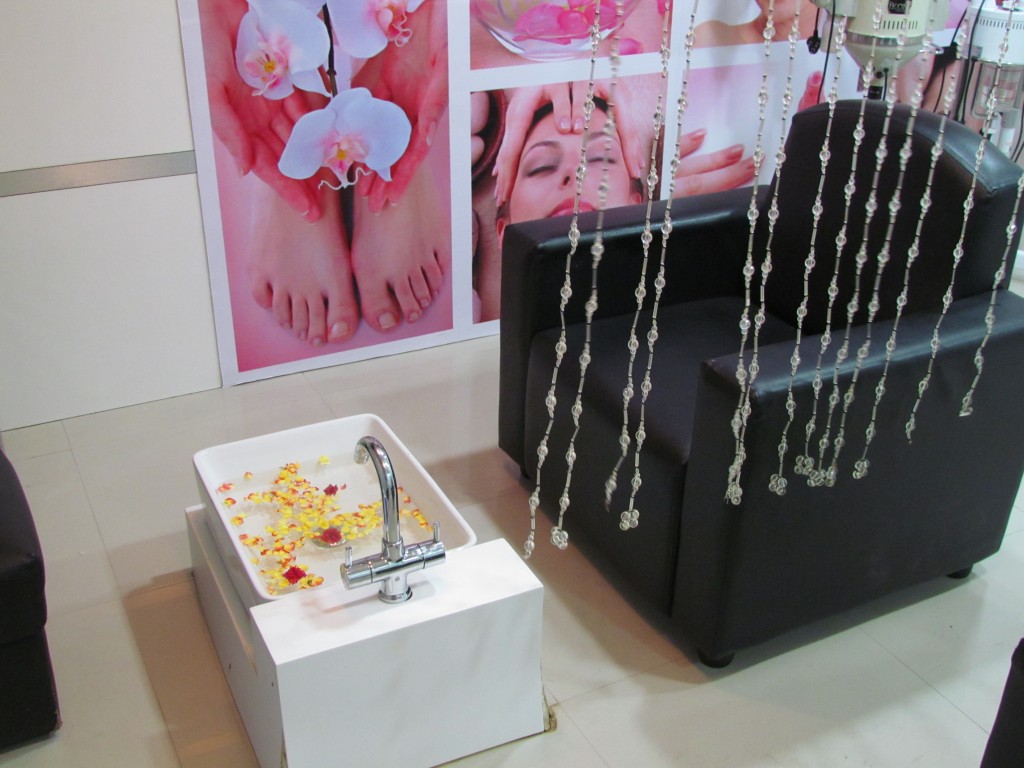 Now, Coming onto the goods and bads of my sesssion
Goods
1) A very spacious salon located at the heart of the city.
2)Affordable rates and friendly staff
3) Products come in a one time use sachet – Hygienic , 3 stars for that!
Bads (My views after the pedicure session – Only applicable to pedicure session)
1)I opted for Pedicure Mint- O- Cool – a bad decision I would say as I am sensitive to peppermint smell.I got headache later.
2)No variety of nail polishes – I couldn't find any Orly, OPI or Zoya. I expected atleast a maybelline! Disappointed – I got only coloressence nailpolish :/
3)Foot massage could have been better.  I expected little more deep massage concentrating on pressure points. I found the massage to be very normal. I am not blaming the assistant who did it for me, But, I felt it was not as relaxing as I expected. Initially, She added shampoo, Hydrogen Peroxide and ammonia [ I didn't like this- asked her when she added it ] to the water which she used to rinse my legs . After the session –  I felt my legs became even more dry.
4) No footbath massager was there – :/ And the pedicure chairs were normal, Not a massage chair like other salons.
If you ask my overall experience, I would give a 3/5 – one for the ambience, one for the courteous staff and one for the trimming and filing of my toe nails- Callus Removal could have been better. I felt basic pedicure was not done properly first of all. I will not do a pedicure again in this salon.
Here are the services menu given below- Have a look at them to know more of their prices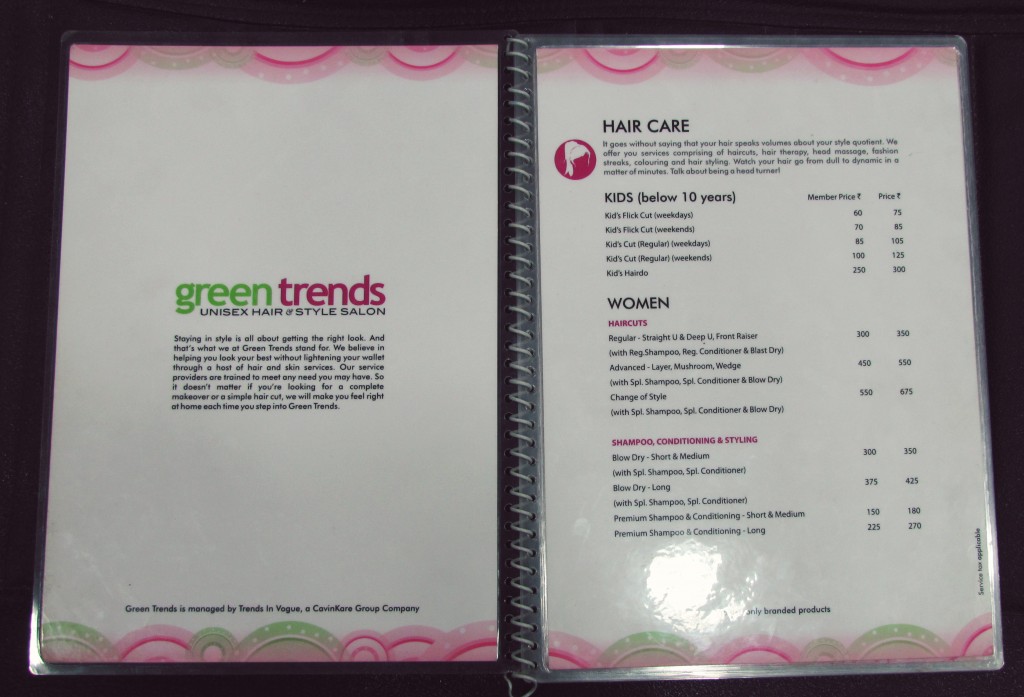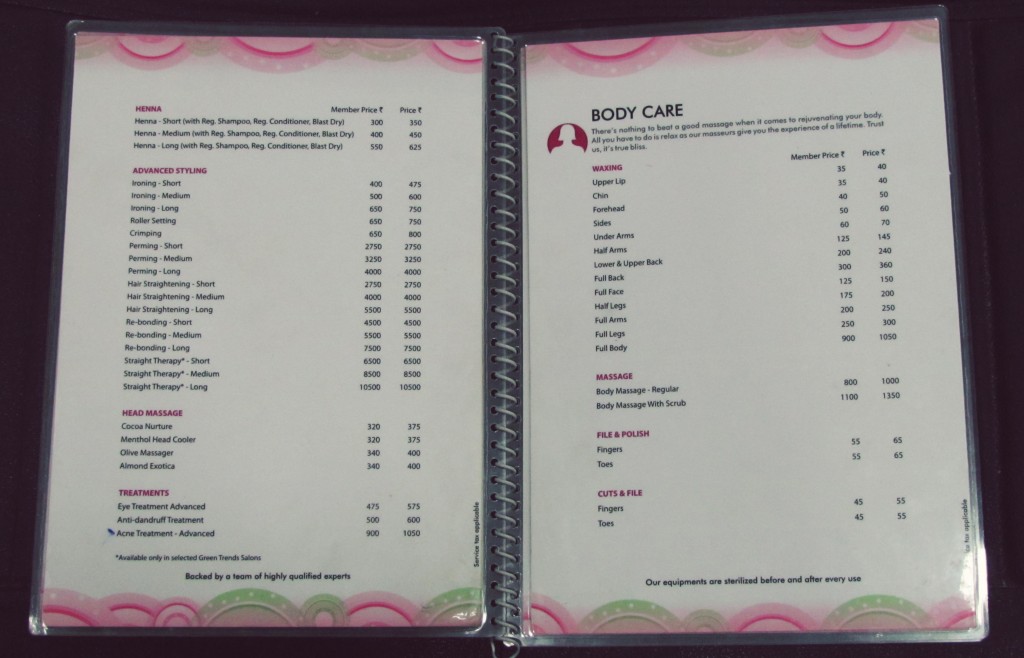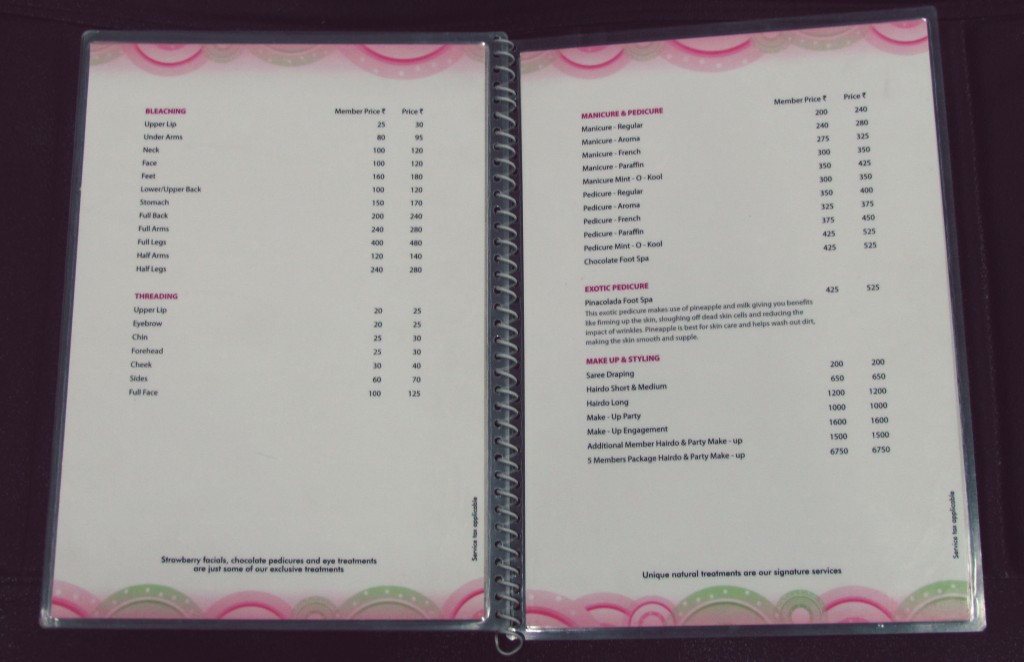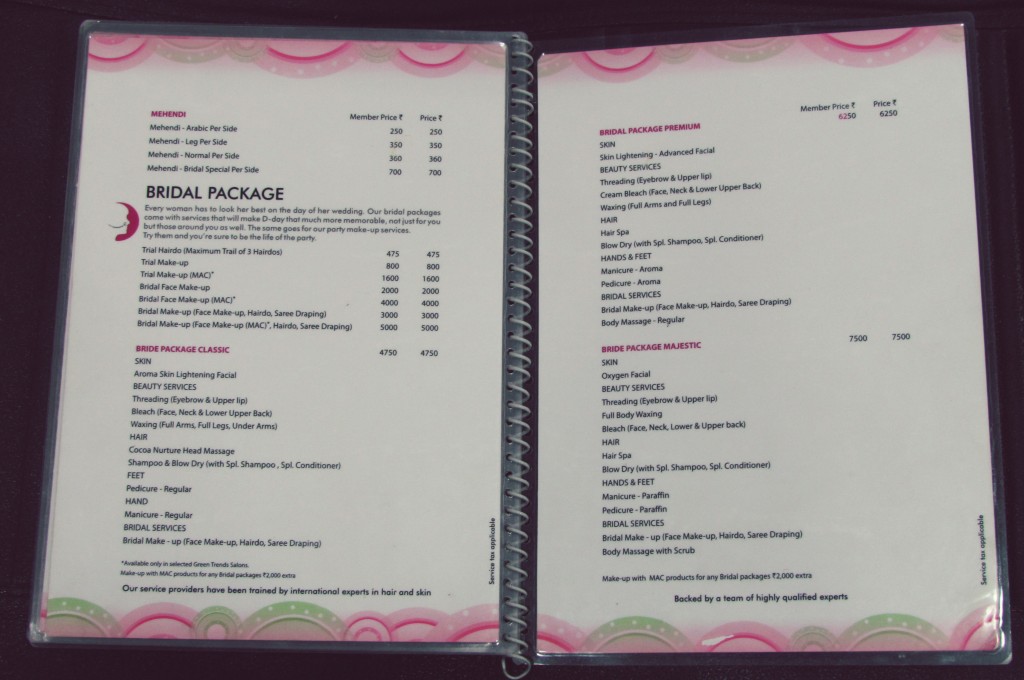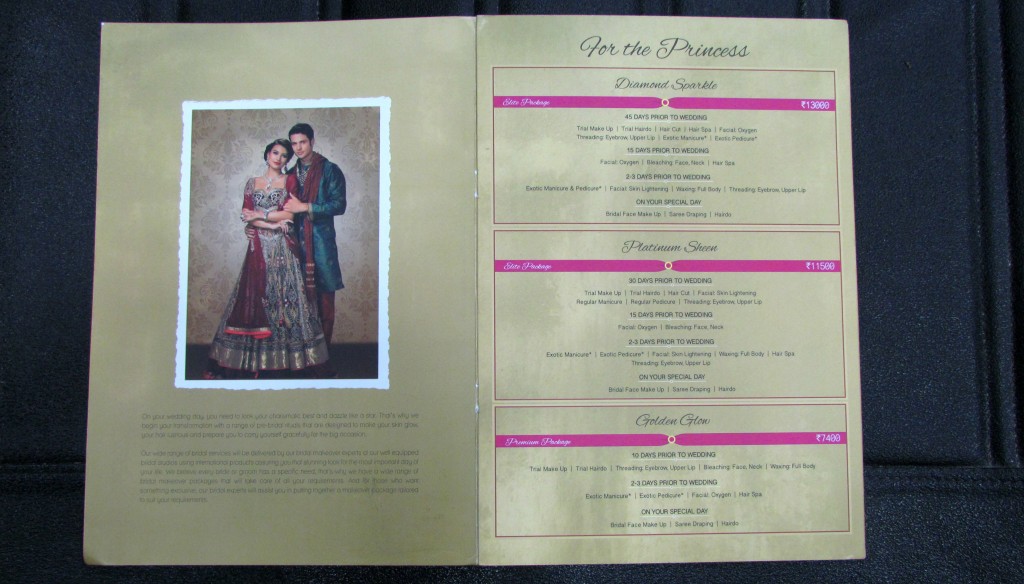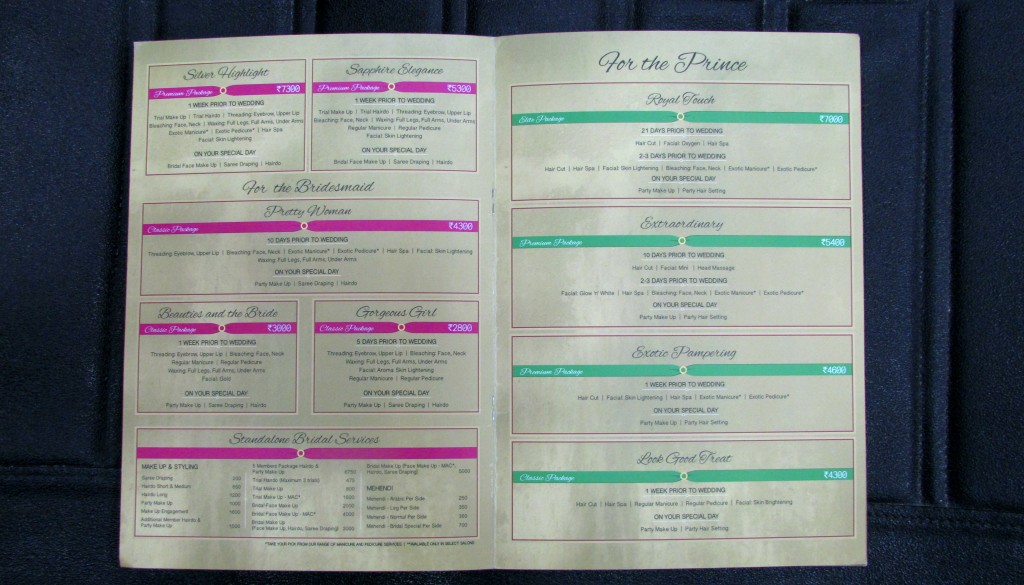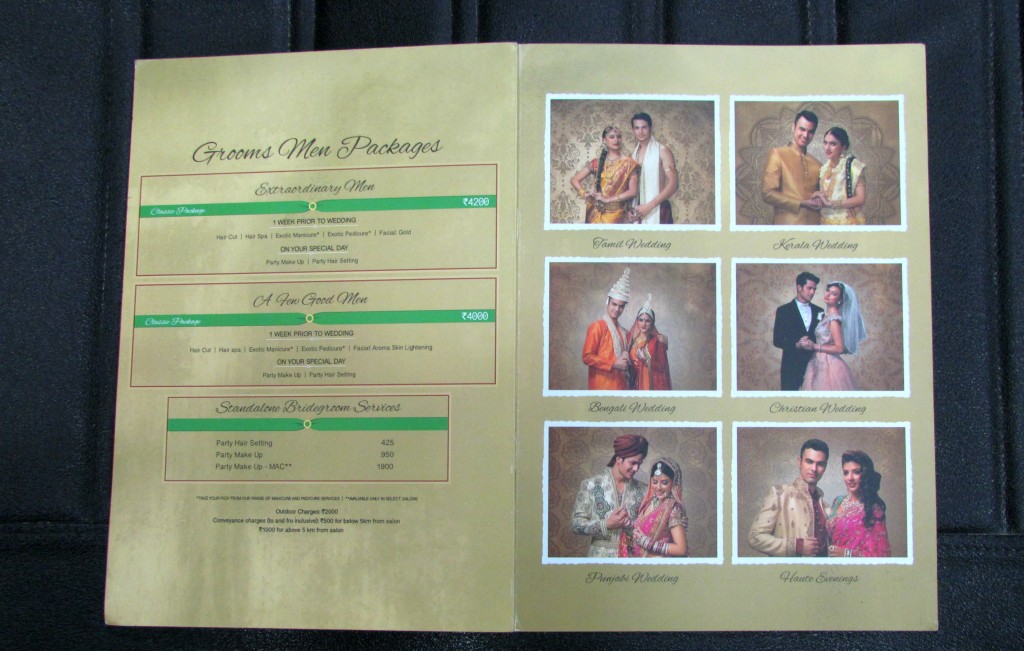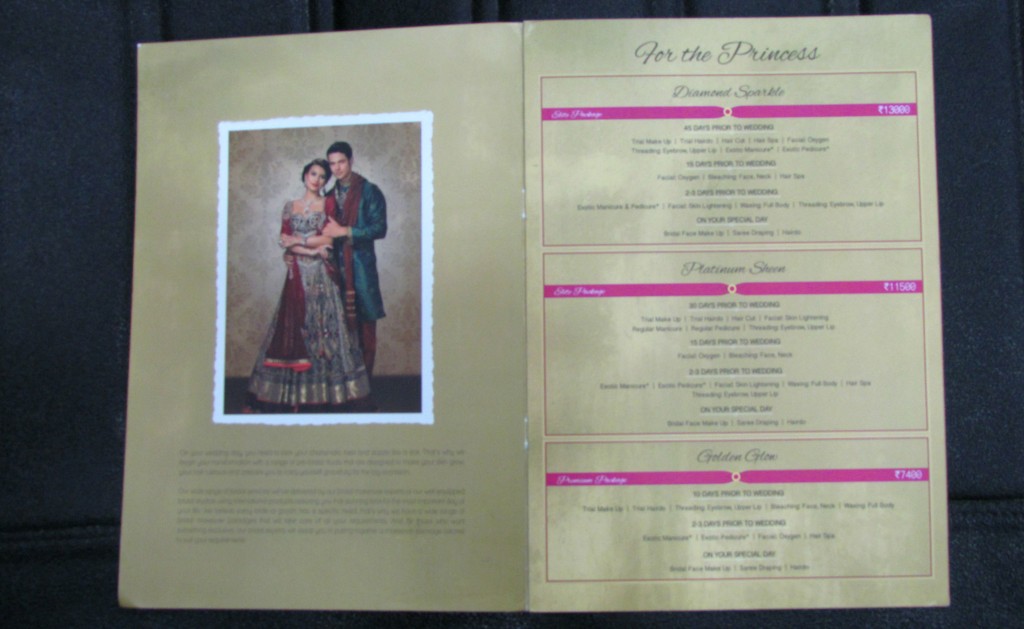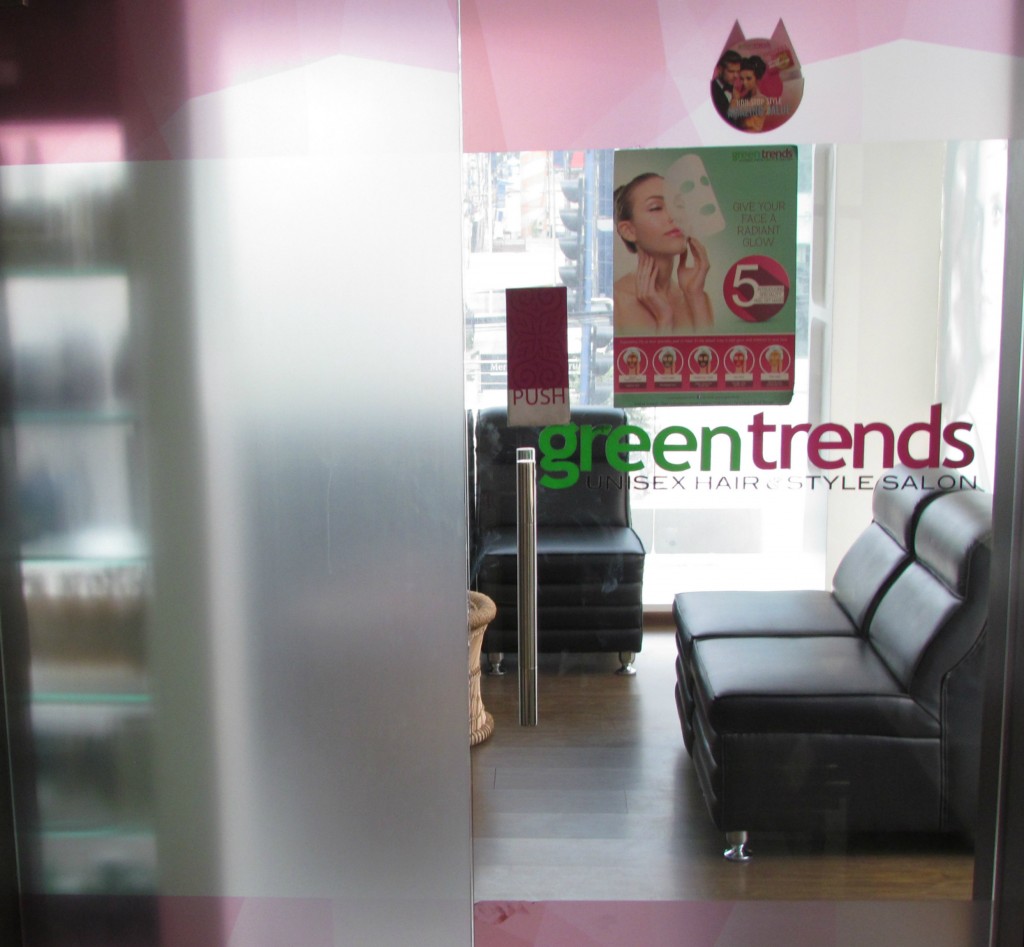 Location: Plot No 275 ,Kavuri Hills ,Hyderabad – 500033
*Complimentary Service by the brand PR. My review is my own personal experience.