What do Marilyn Monroe, Dita Von Teese, Gwen Stefani, Adele, and Taylor Swift have in common? Their signature red lips. Are you looking for a perfect red color to swipe over your pout?When it comes to makeup, nothing rivals the power of a red lip. A red pout will instantly glam up any outfit, up your sex factor, and make a statement all in one swipe. In today's post I am going to review MAC Russian Red Lipstick.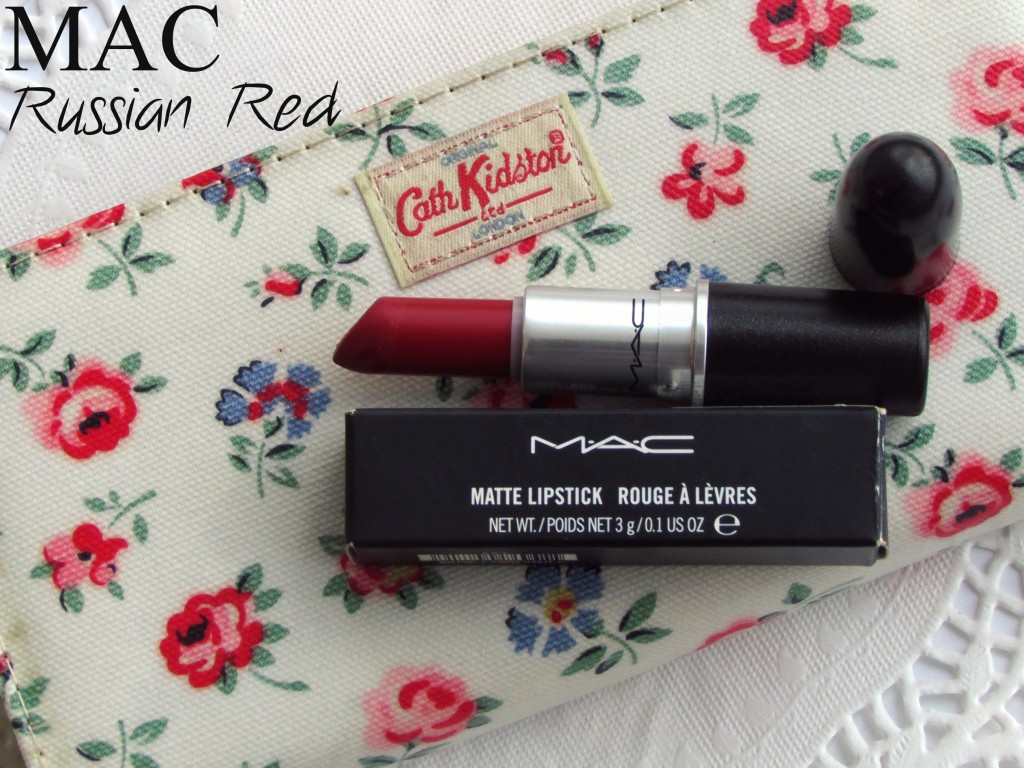 Packaging & Price
Comes in regular black bullet with silver lining. It is very sturdy and travel friendly too. One draw back with MAC lipstick is there is no indication of colour from outside but the colour names are listed at the bottom of it. Price : 1450 INR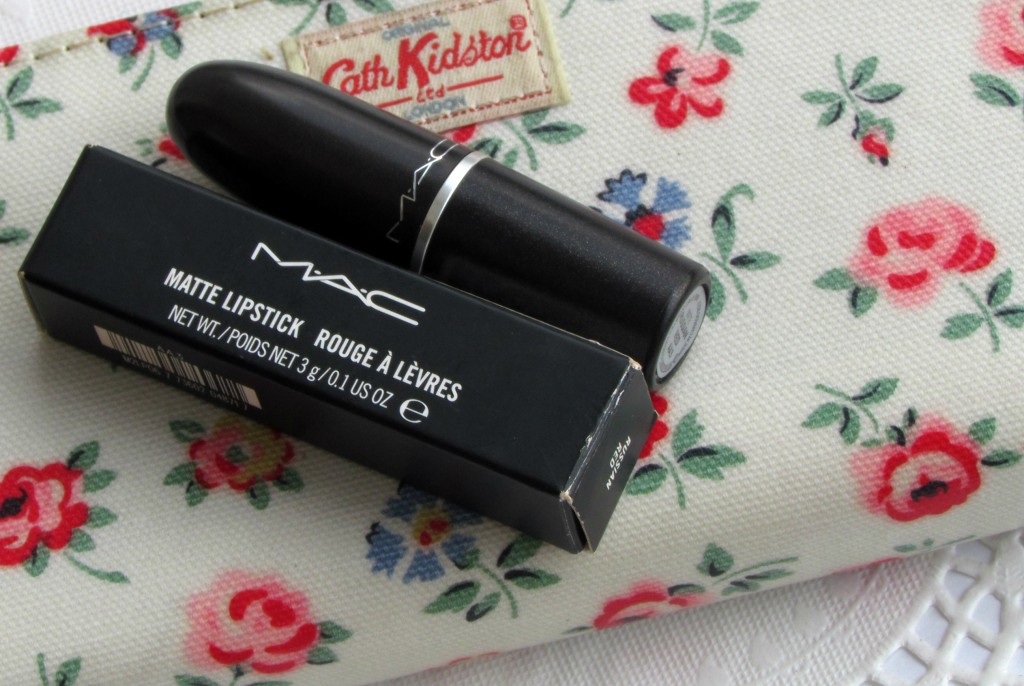 More Pictures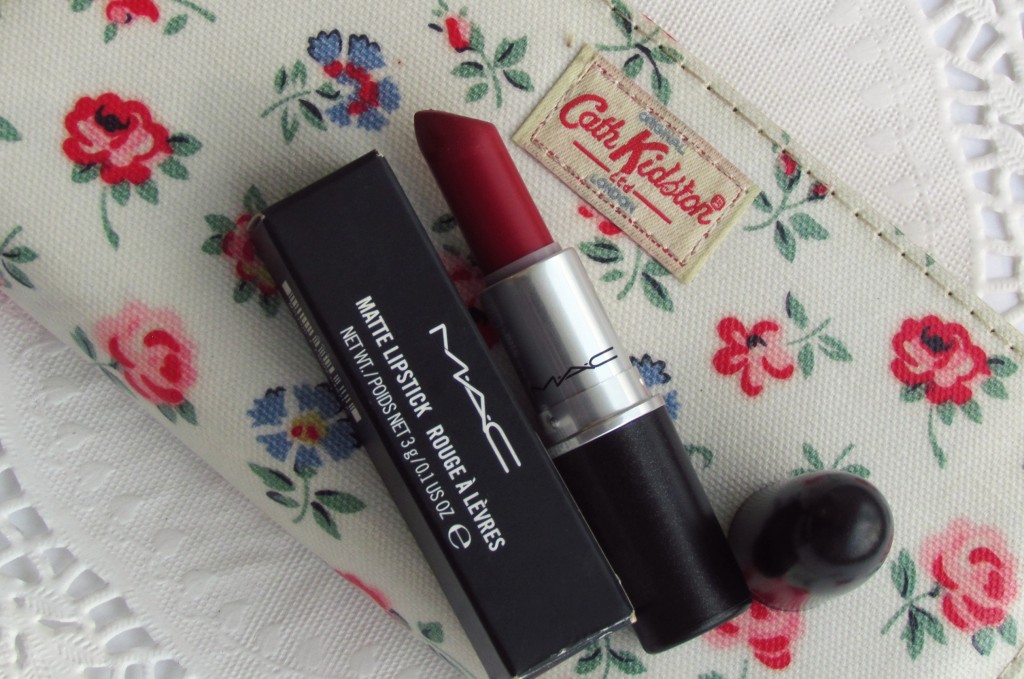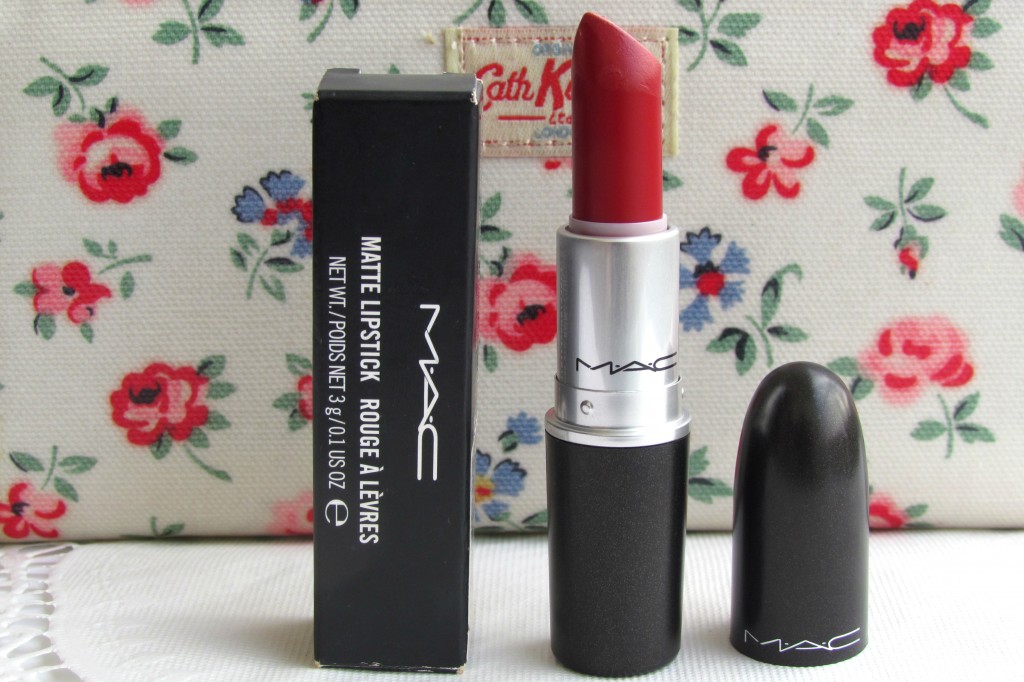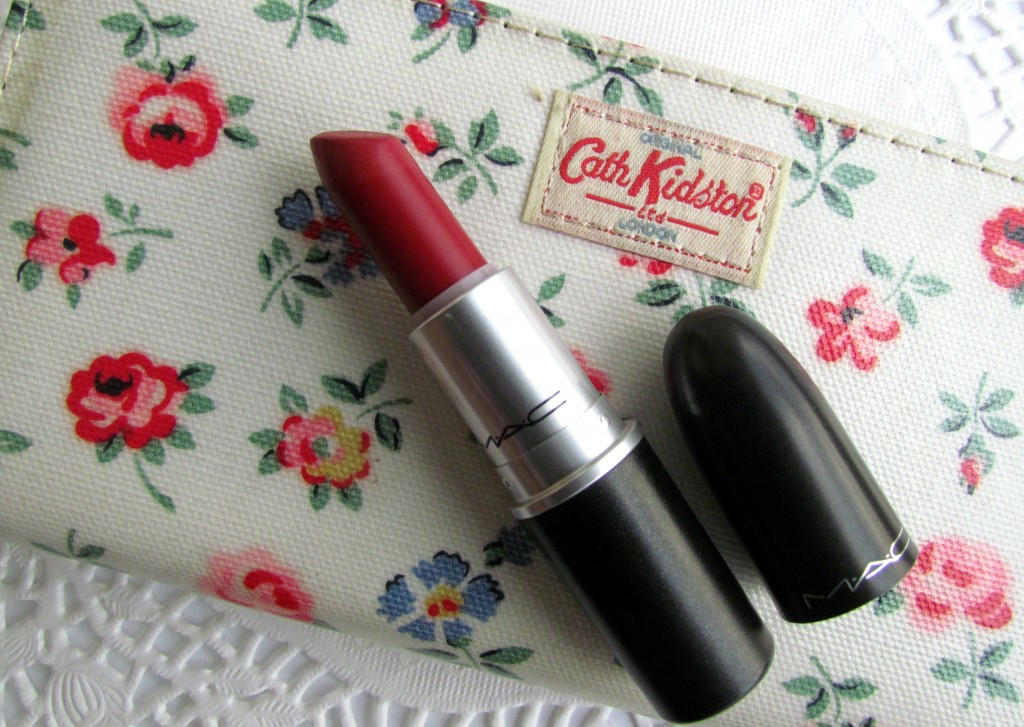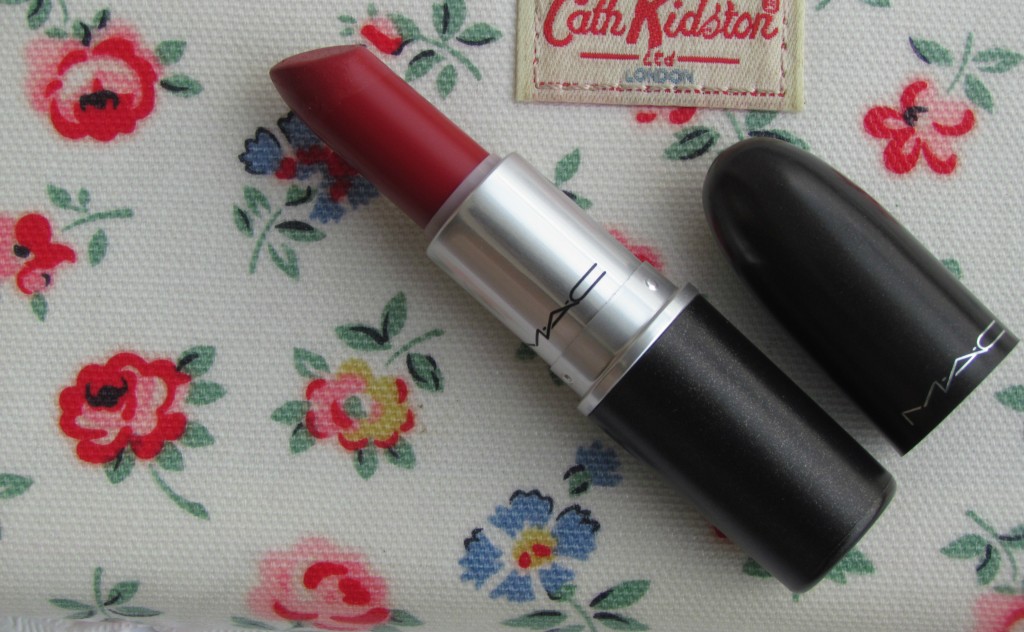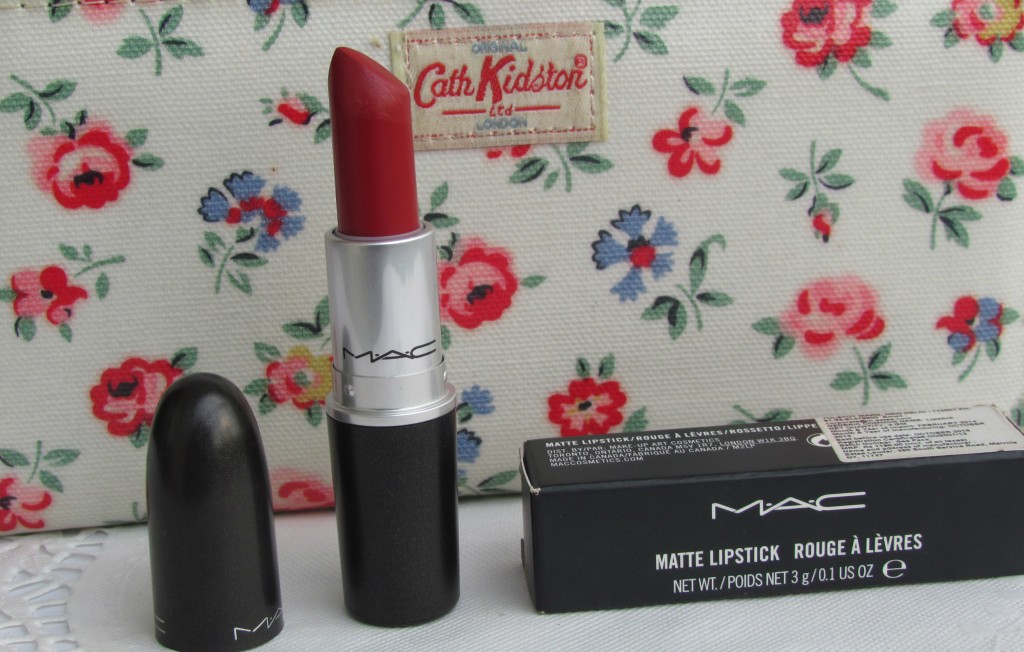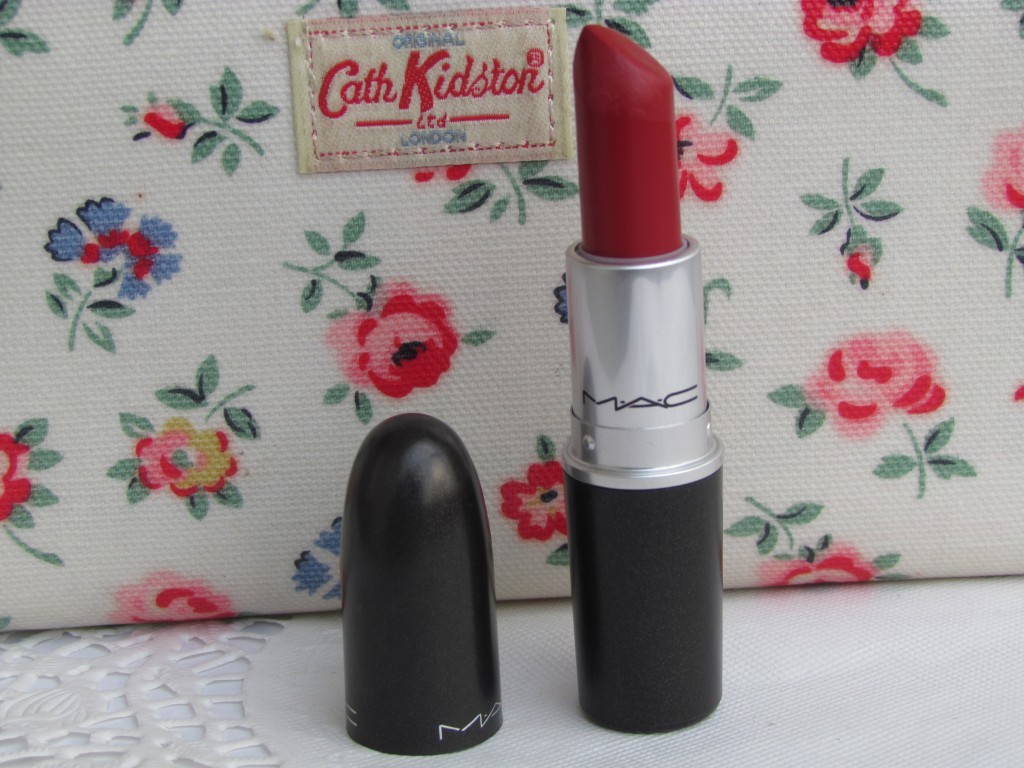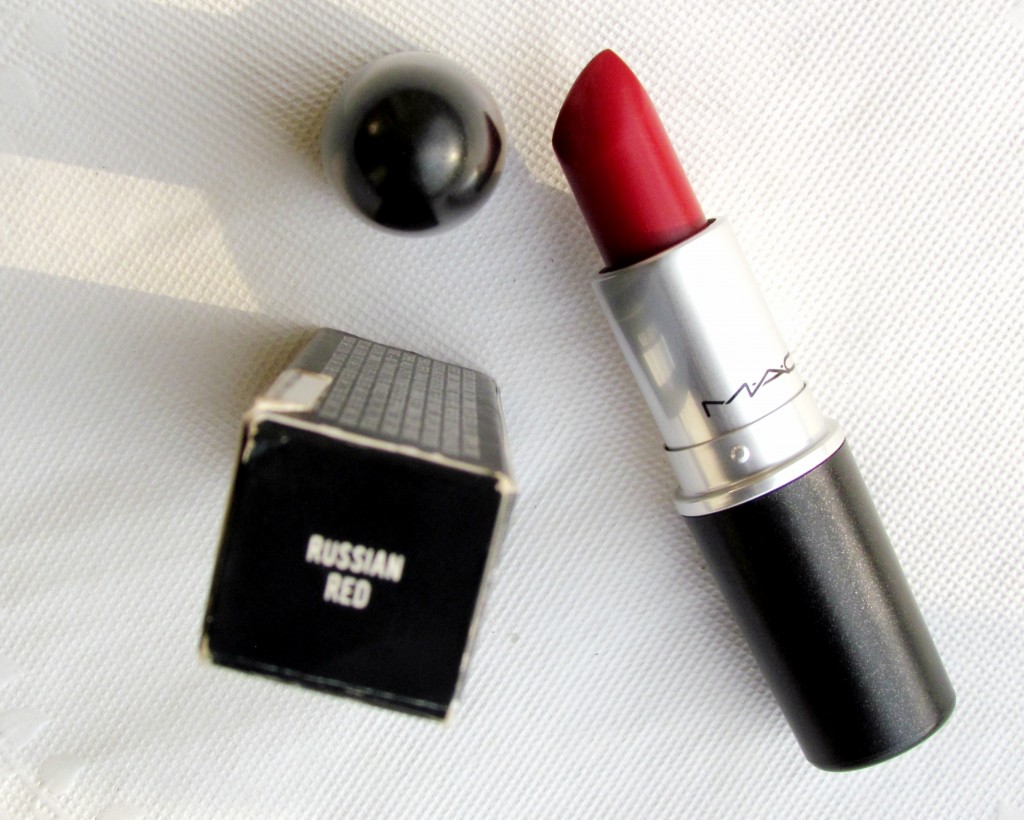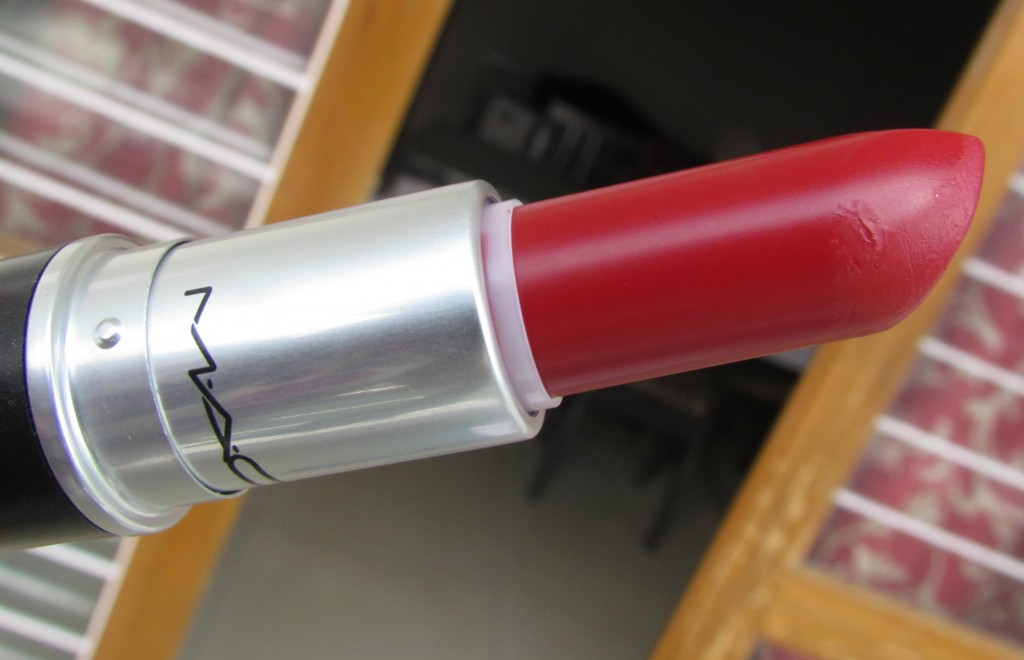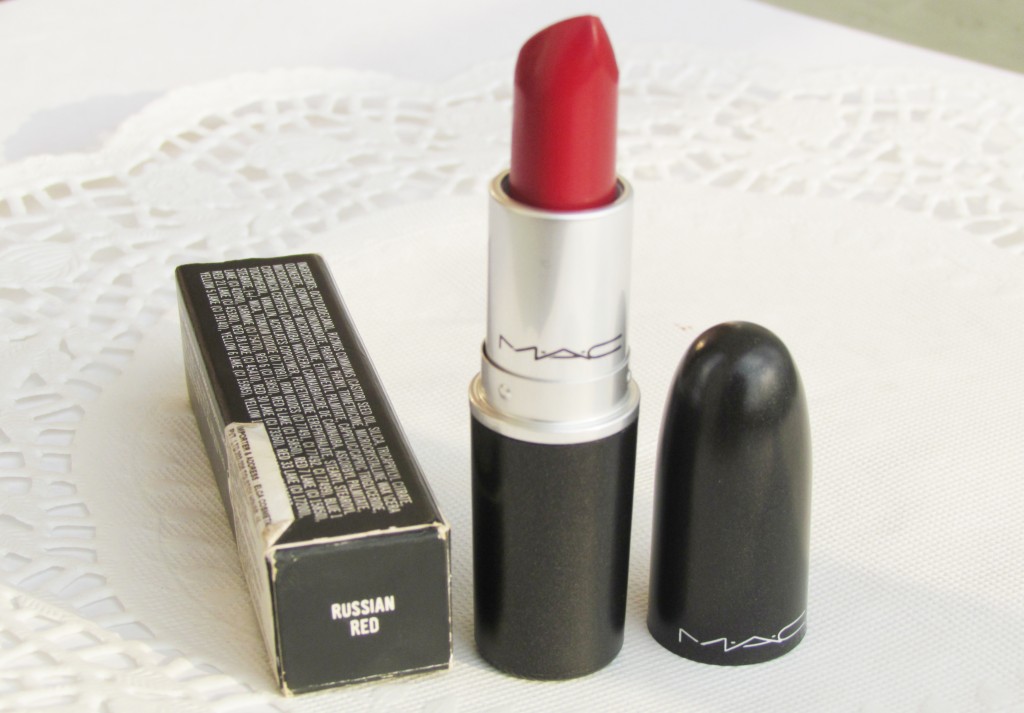 Swatches, My experience & comparison with MAC Ruby Woo Lipstick
I have seen many people comparing ruby woo with this. In terms of texture, the main difference between Ruby Woo and Russian Red is that Ruby Woo is a retro-matte finish while Russian Red is a normal, matte finish.
Retro-matte is much dryer than the normal matte finish; the former imparts a velvet/suede finish while the latter gives a more creamy finish with a very slight sheen. Both colors has no shimmer, glitter or pearl. Here's a comparison of Ruby Woo and Russian Red
Unfortunately, because of the dryness of Ruby Woo, it is extremely hard to apply, blend the shade on lips. Its very drying too. From my own experience, It is best to use a waxy lip balm such as Burt's Bees original beeswax lip balm, which provides a better surface for the color- ruby woo to cling onto and spread out on your lips, and at the same time, do not alter the velvety finish of the lipstick.
Another way of applying Ruby Woo is to use a lip brush to pick up color and fill in your lips with it, taking care to ensure a smooth and even line at the edges. It would be best to layer more color to ensure an even finish.
Russian Red, on the other hand, applies like a dream. Very very easy to create a precise lip shape without the use of a lip brush. It has a very creamy, yet non-drying texture, and does not accentuate lip lines during application. Smooth, even colour payoff can be achieved in just one coat.  I love Russian Red more than Ruby Woo. See the swatches of Russian Red alone.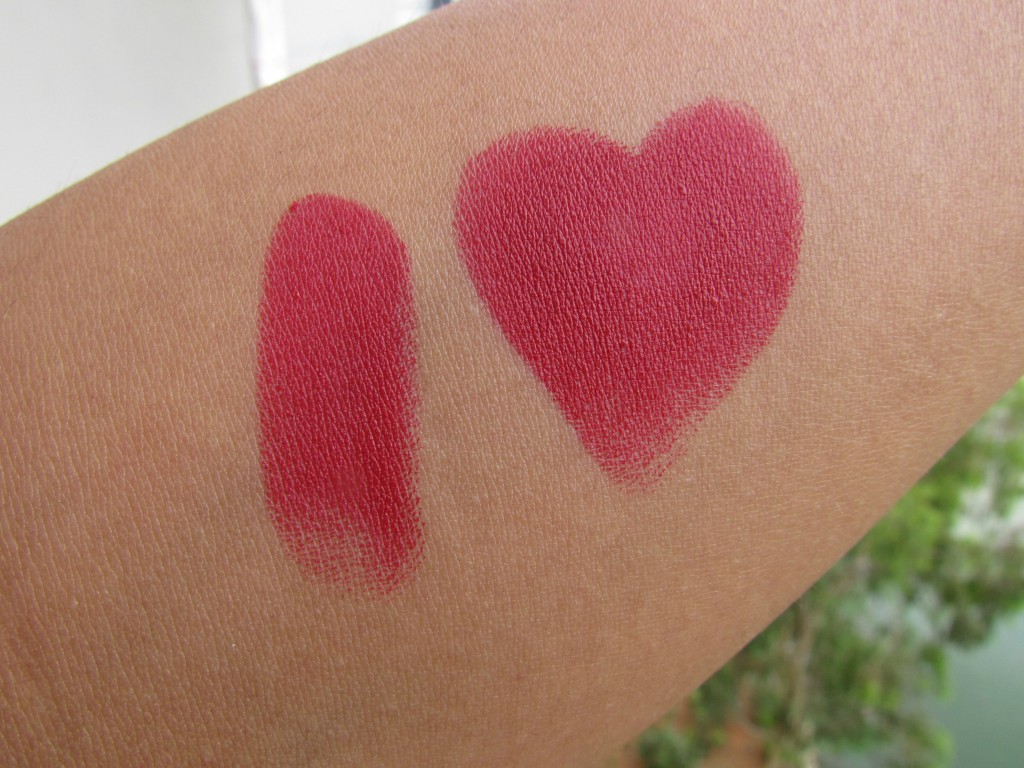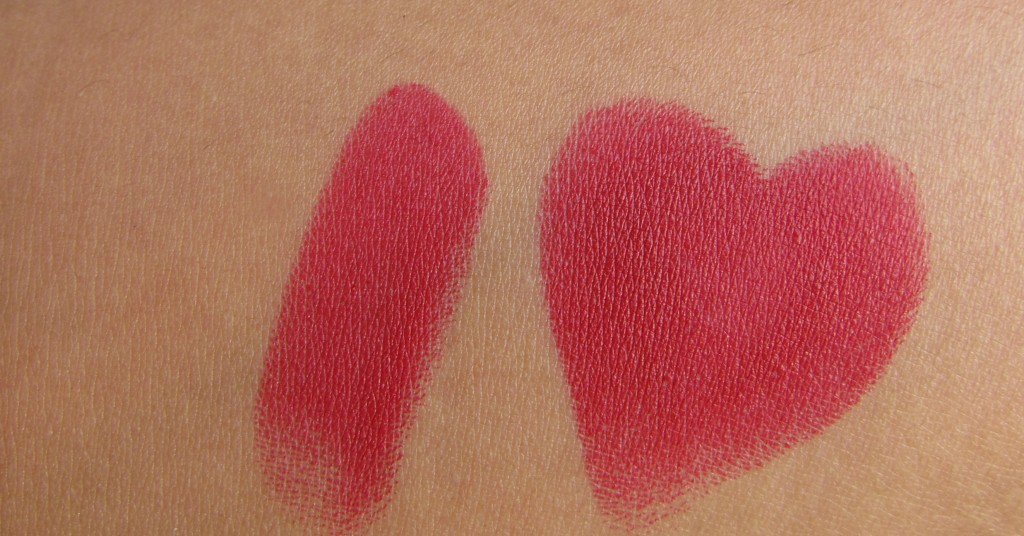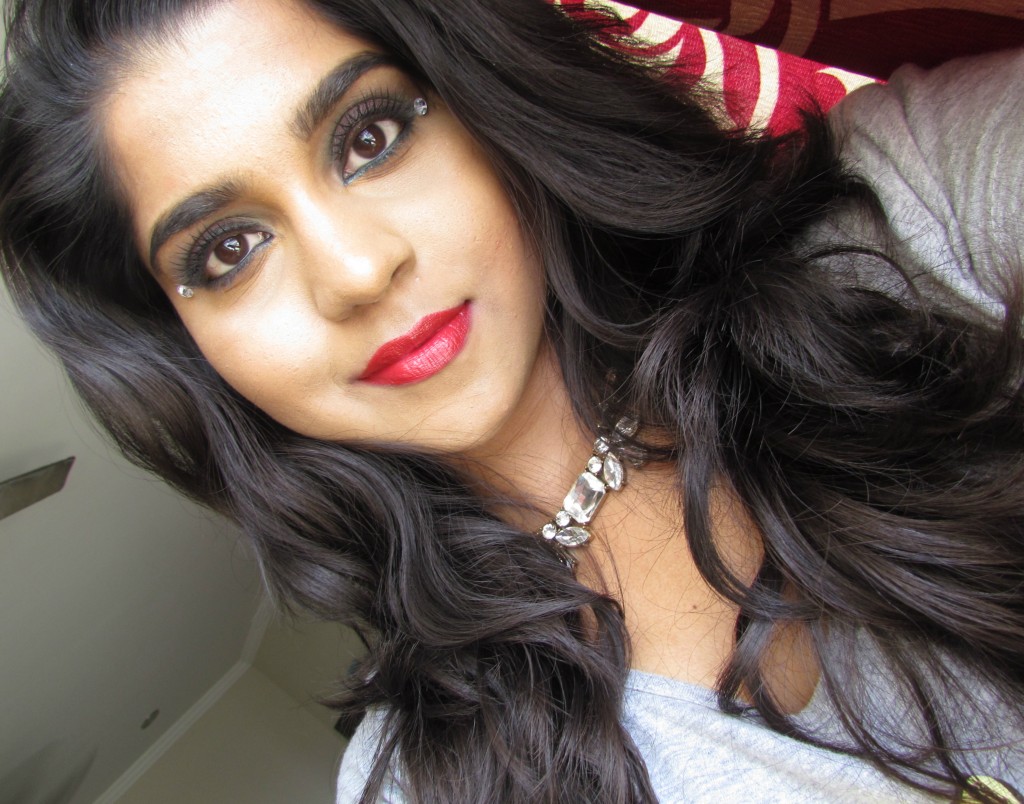 Overall, I think Russian Red is a little deeper and more comfortable to wear for long hours. On the other hand, Ruby Woo has a velvety finish – But application needs to be a little careful as it tends to dry out lips badly if a strong lipbalm is not used. Both are classics in their own rights, and different enough that every red lipstick fanatic should have both of them in their lipstick collection. If you ask me – I love this, and think I'm going to have to name it the Holy Grail of Red Lipstick. Russian Red is definitely a winner. Ruby Woo, we have a new favourite!- Just my opinion!
What's your opinion girls? Which is your favorite Ruby Woo or Russian Red ?