As you age grows, your skin experience a number of changes. Pores start to enlarge, skin begins to lose its shine and moisture level, you develop lines and wrinkles and all those years of accumulated sun damage finally begin to show up on your skin. This process can start off as early as your thirties. However, a proper skin care routine can work wonders in helping you combat the common signs of aging and retain younger looking skin. Today I am reviewing a day cream meant for 30+ skin type. To know whether it lived upto its claims…Continue reading…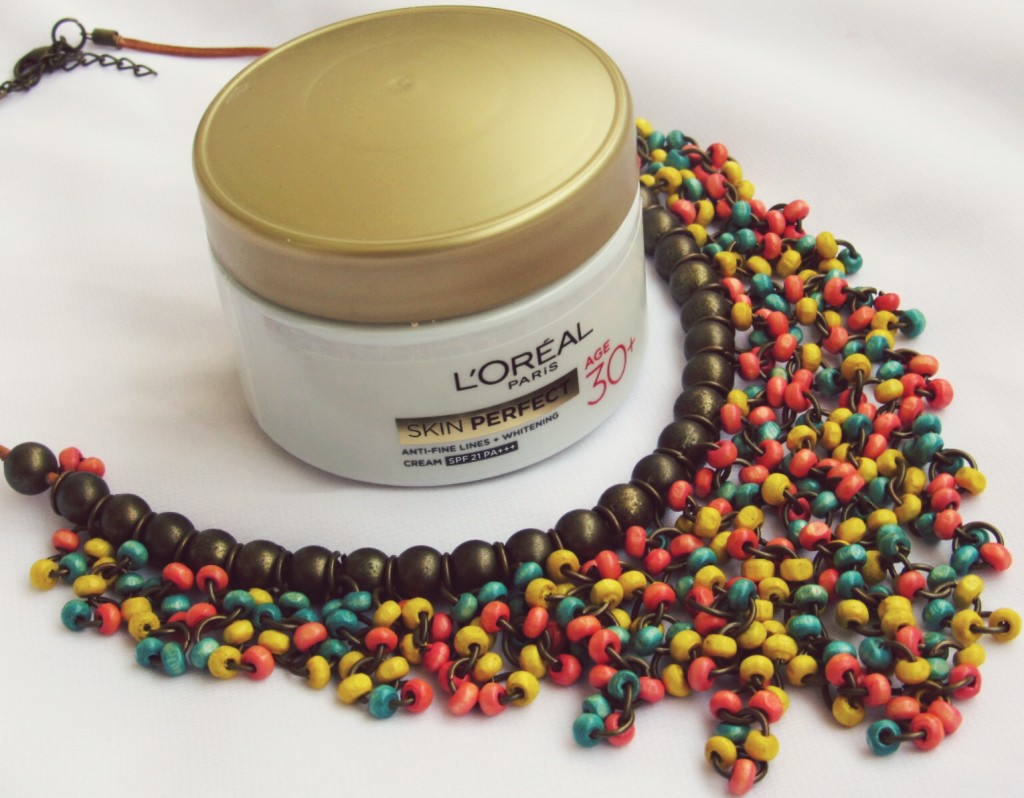 Product Description: Clinically Proven, HD Whitening Actives and Anti-ageing Actives Technology, Fortify and Replenish the Vitality of the Skin, Fights First Signs of Ageing, Light Emulsion Cream, For 30+ Age Group, Contains Pro-collagen, Gives Perfectly Smooth and Youthful Skin, Improves Skin Texture and Whiten Skin Tone, Contains Vitamin 3x Complex which Helps Act on Melanin Production and Transfer, Accelerate Skin Renewal, Anti-oxidation of Keratinocytes and has Skin Enhancing Properties, Visible Results within 4 Weeks, Applied for Anti-fine Lines and Anti-dark Spots
Packaging & Price: Comes in a glass tub with a screw lid. Very bulky packaging- not at all travel friendly. Price: 425 INR ; Qty: 50 g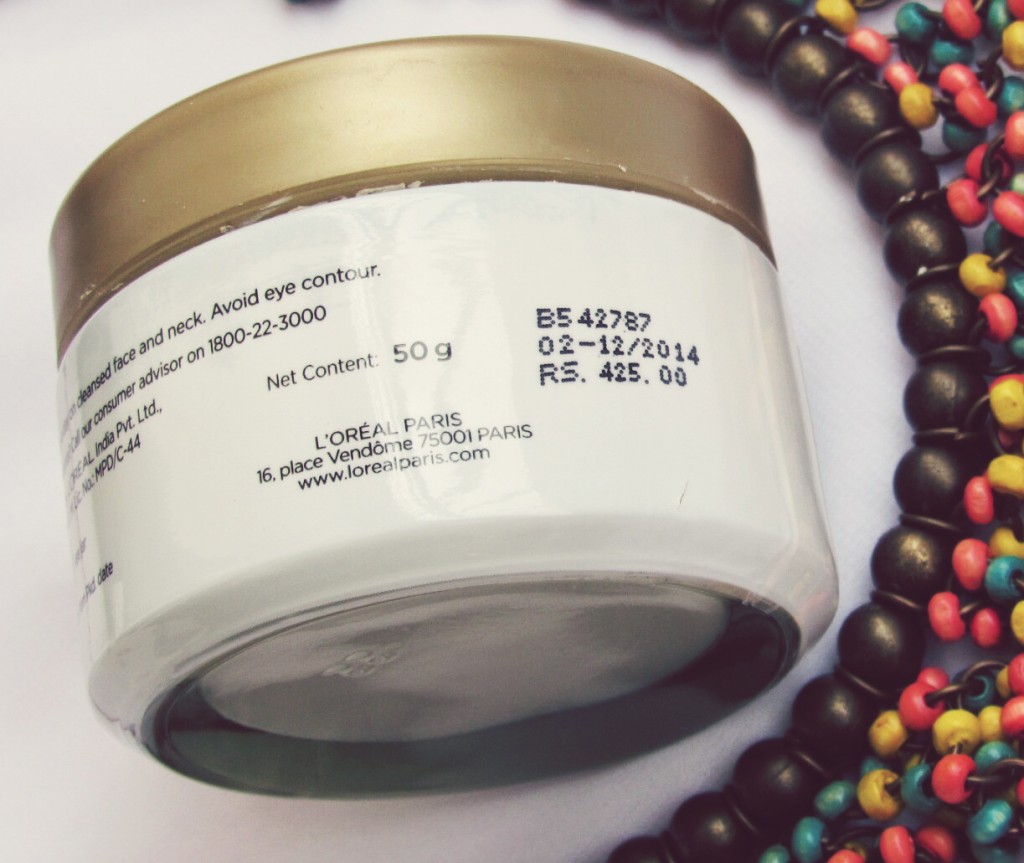 Ingredients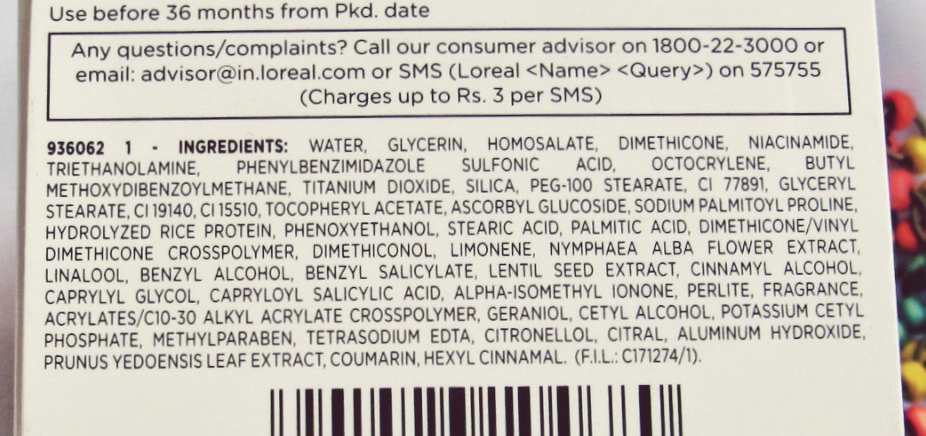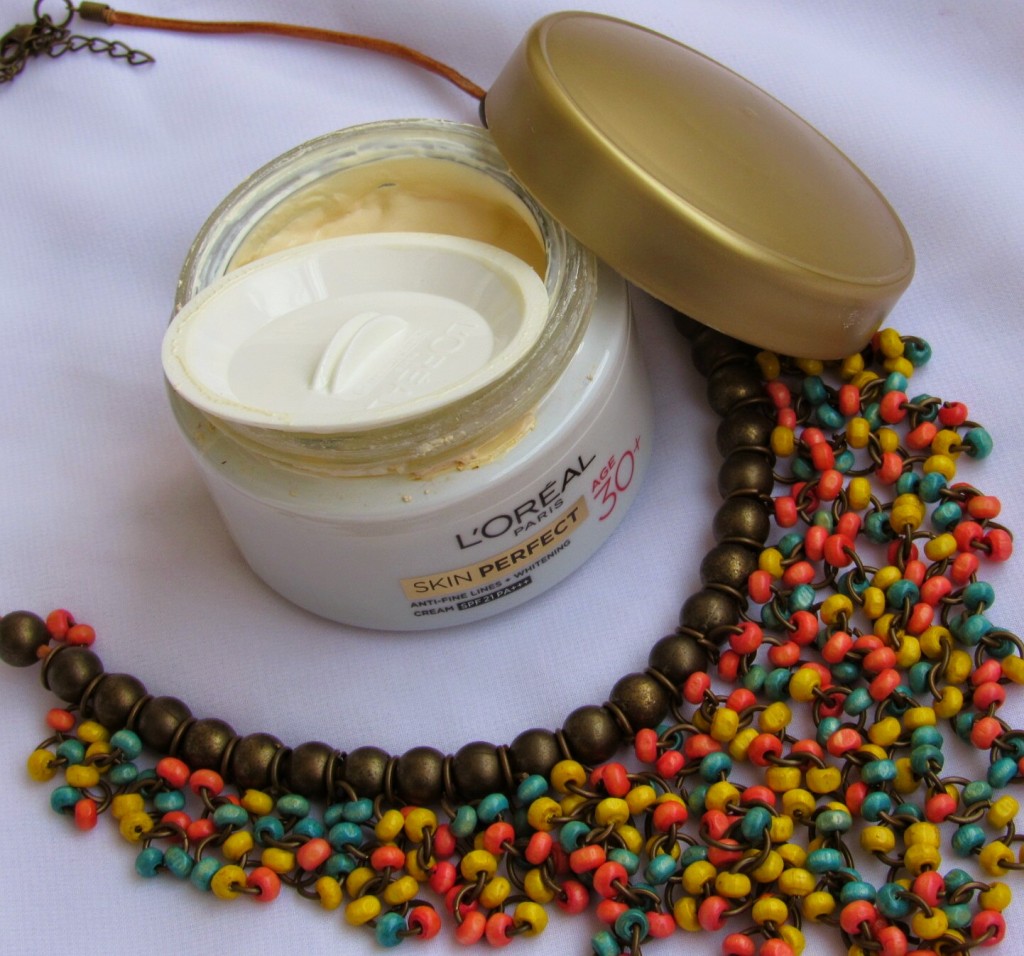 More Pictures
My take on the LÓreal 30+ Day Cream:
L'Oreal Paris took a step ahead by launching new face creams that are meant for particular age groups. We all know that our skin is not the same as it was 5-6 yrs. back then how a cream that we used at that point of time can still suit our ageing skin. L'Oreal gave an answer by launching 3 creams that work according to a specific age group namely 20+, 30+ and 40+ Perfect skin day creams. I really liked this idea and here is my review on 30+ Day cream (meant for my age type) that I have been using from the past 20 days.
The L'Oreal 30+ age cream acts as a whitening cream and works on fine lines with an added bonus of Spf 21 PA+++. It comes in a bit heavy glass jar with a plastic lid inside to avoid spillage and a secure screw lid on top. The white jar with the golden cap looks pretty but I find it heavy and prone to breakage if care is not taken while handling it.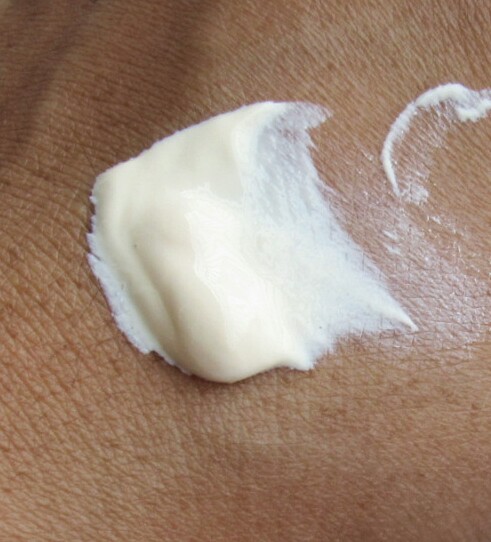 The cream itself is light yellowish cream in color and has a good texture that spreads easily and gets fully absorbed into the skin with little massage. It leaves a nice slight glow/tint on the face that I like. There is absolutely no hint of oiliness on the face and no setting with powder/compact is needed later.No white cast is left behind either. This is a huge plus in this ongoing hot/humid summer as this 1 product is all I need on a daily basis. It provides moisture, SPF, a tint and leaves no oiliness behind. 😉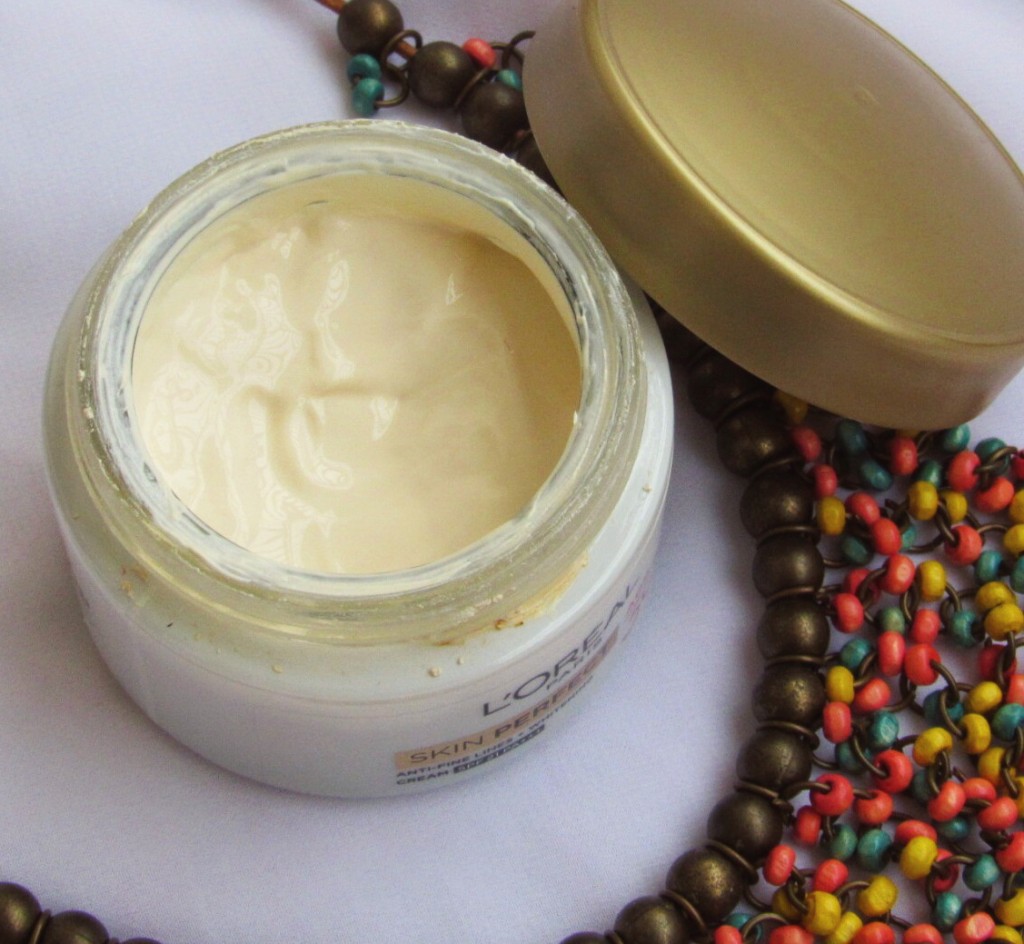 I have dry skin and this cream is just perfect for me in summers and so it'll suit all skin types nicely. However in winters if you have dry to very dry skin then this cream may accentuate the dry patches/area on your face. I have used this cream for almost 3 weeks now but can't see any skin whitening as of now. Neither any of my acne scars have lightened. However no side-effects can be seen either. So it may just be a good day cream for you all. A coin sized amount is more than enough to cover your face and neck and even hands. So, this 50 g can easily last you 3 months.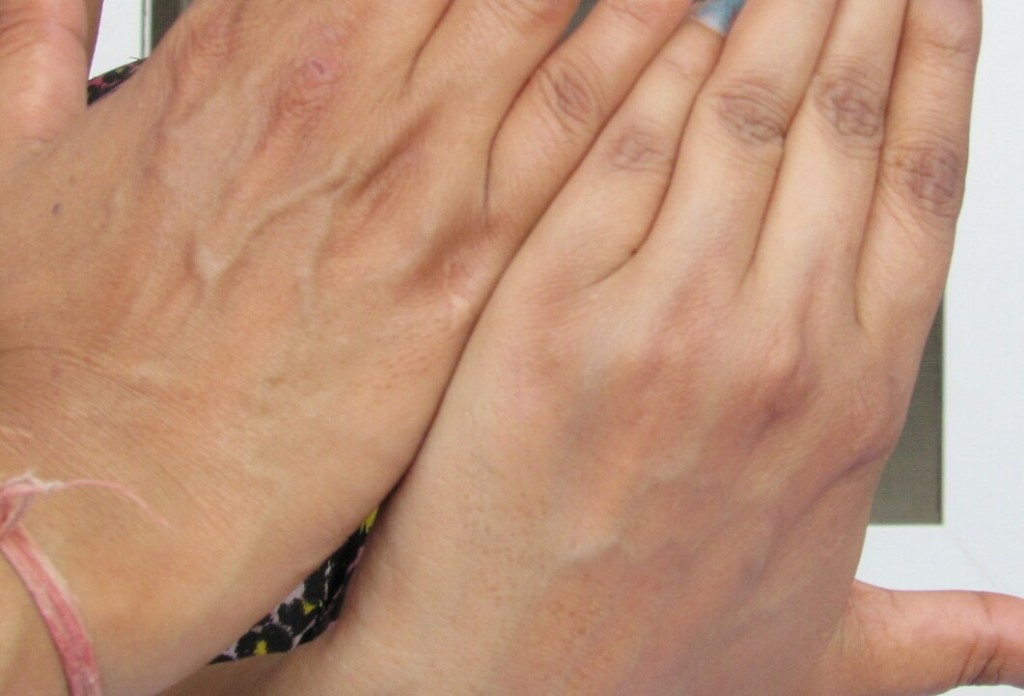 The right hand is the one with the cream (appearing brighter) than the left hand with no cream
Pros:
• Age specific cream
• Nice texture that gets absorbed easily
• Gives a nice glow/tint on the face.
• No oiliness or white cast is left behind.
• Little goes a long way.
• Has an added SPF 21 PA+++
• Suitable for all skin types in summers
• Decently priced
Cons:
• Cream may not suit dry to very dry skin people in winters
• No whitening effect is seen on my skin as yet.
• I don't find the packaging very travel friendly.
Rating: 4/5
As I said before, I really like this idea of age specific skin creams. This cream is definitely a 1 step answer to moisturization, a sunscreen and tinted matte look and works wonderfully nicely in this hot summer. So go ahead and purchase it if you are looking for a good day cream.
By contributor : Nids Gautam
**Product send by brand PR for consideration. However my review remains honest and unbiased