Can you girls believe that L'Oreal Colour Riche has turned 30? This heavenly range got introduced way back in 1985, I was not even born then!  From the most sophisticated reds, to intebse oranges, spell-binding purples and flamboyant pinks: 350 shades have been created by Color Riche since 1985. L'Oreal have covered it all with their Colour Riche collection, and now for 2015 anniversary special, they have released 17 new shades of the lipsticks as well as 8 new Lip Liners!  Today I am reviewing 3 shades from the collection – 228 VIP (matte) , 234 BRICK FASHION WEEK (satin)  &  640 Erotique (matte)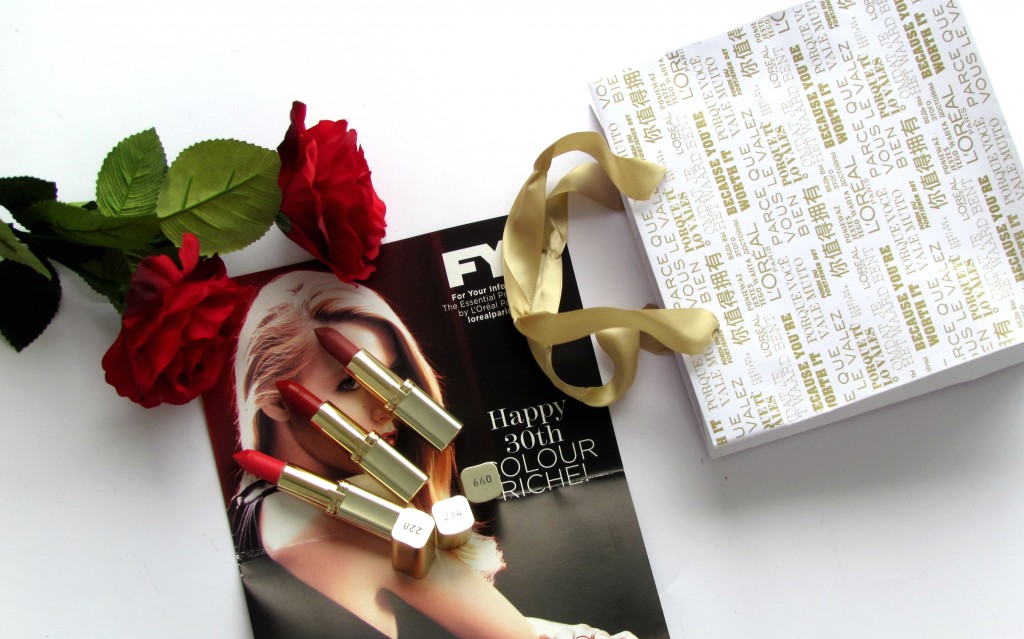 What is new in lip products from L'Oreal Paris Colour Riche for 2015?
Pricing
COLOUR RICHE LIPSTICKS 23.99 $NZD          17 new shades
COLOUR RICHE LIP LINER  19.99 $NZD           8 new shades
COLOUR RICHE LIPSTICKS
MATTE
130 ANDROGYNE
131 MISTINGUETTE
144 OUHLALA
228 VIP
330 COCORICO
440 MON JULES
640 EROTIQUE
CREAM
266 ROSE SAPHIR
285 PINK FEVER
362 CRISTAL CAPPUCINO
461 CREME DE ROUGE
SATIN
133 ROSE NONCHALANT
234 BRICK FASHION WEEK
335 CARMIN ST GERMAIN
364 PLACE VENDOME
630 BEIGE A NU
703 OUD OBSESSION
COLOUR RICHE LIP LINER
258 BERRY BLUSH
285 PINK FEVER
300 VELVET ROBE
302 BOIS DE ROSE
374 INTENSE PLUM
377 PERFECT RED
461 CREME DE ROUGE
630 BEIGE
Shades I received – 228 VIP (matte) , 234 BRICK FASHION WEEK (satin)  &  640 Erotique (matte)
More Pictures {Warning: Picture Heavy 😀 }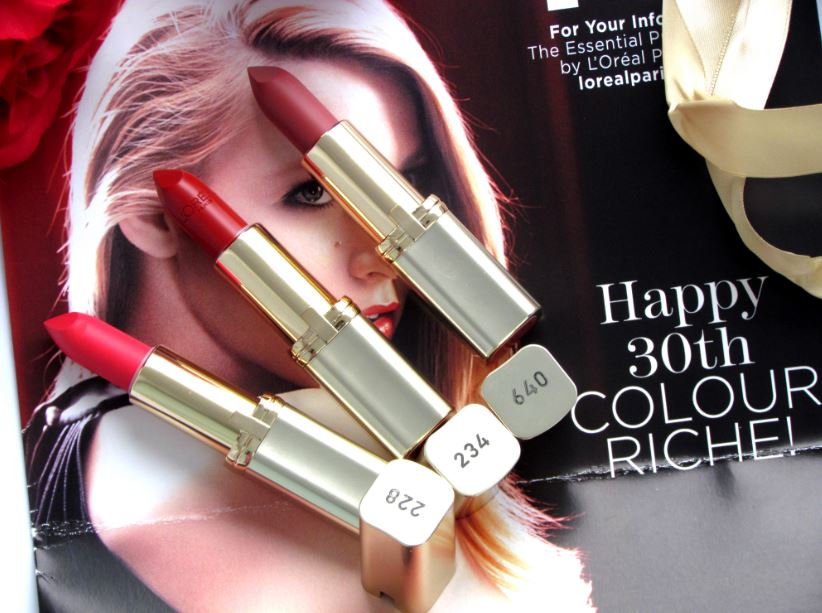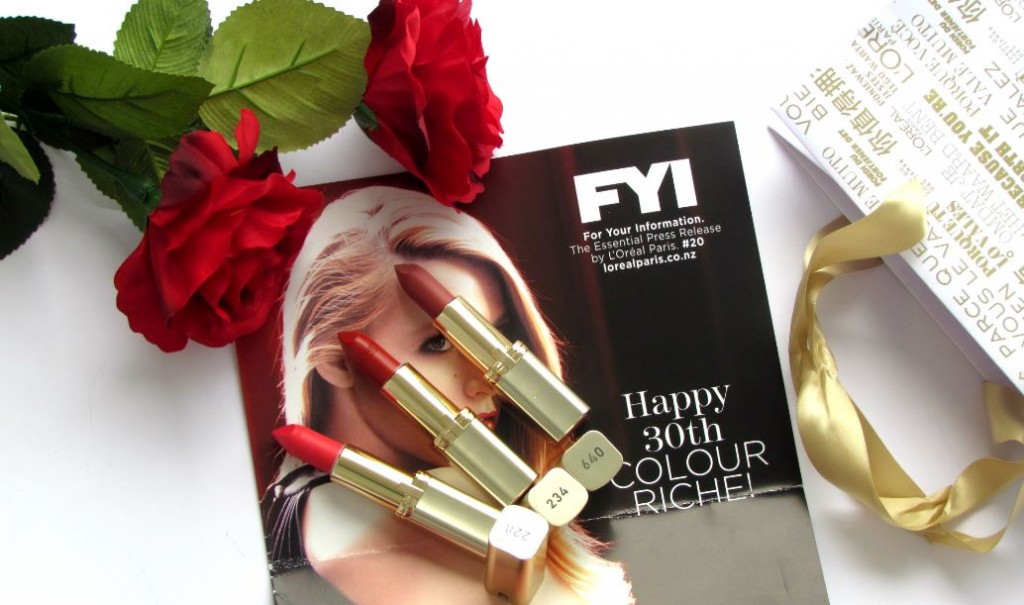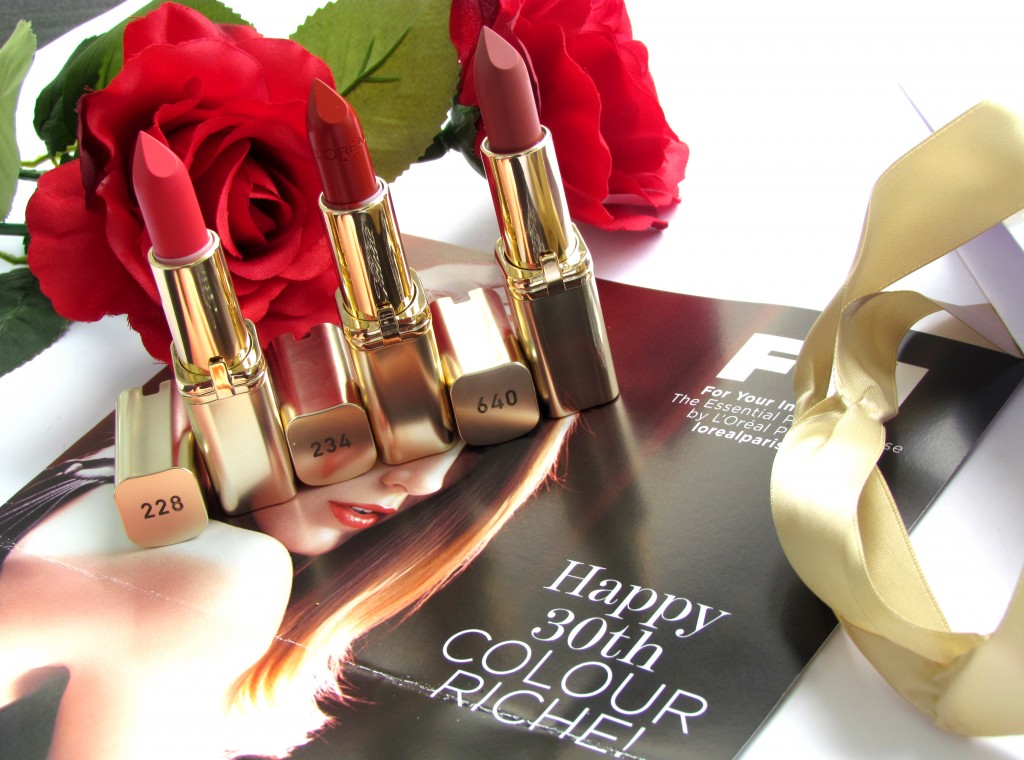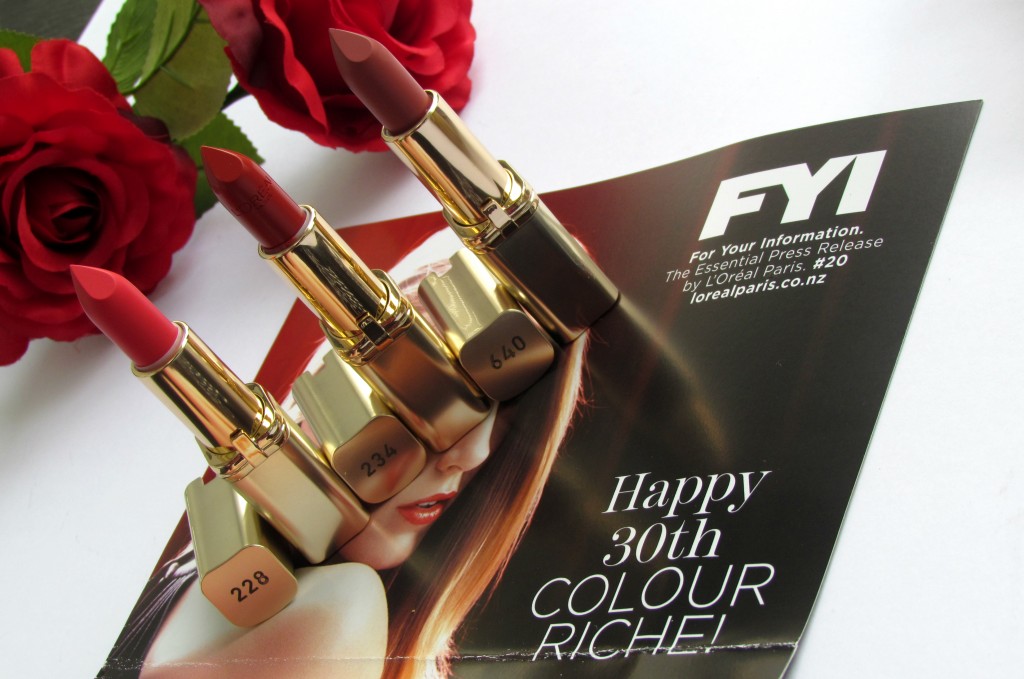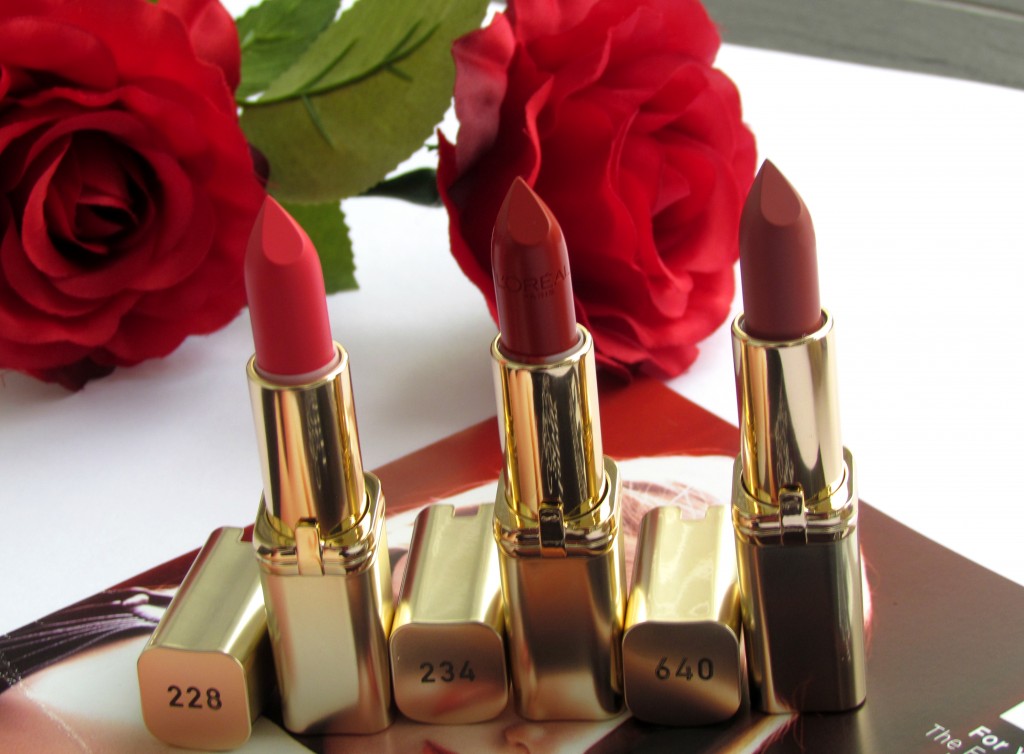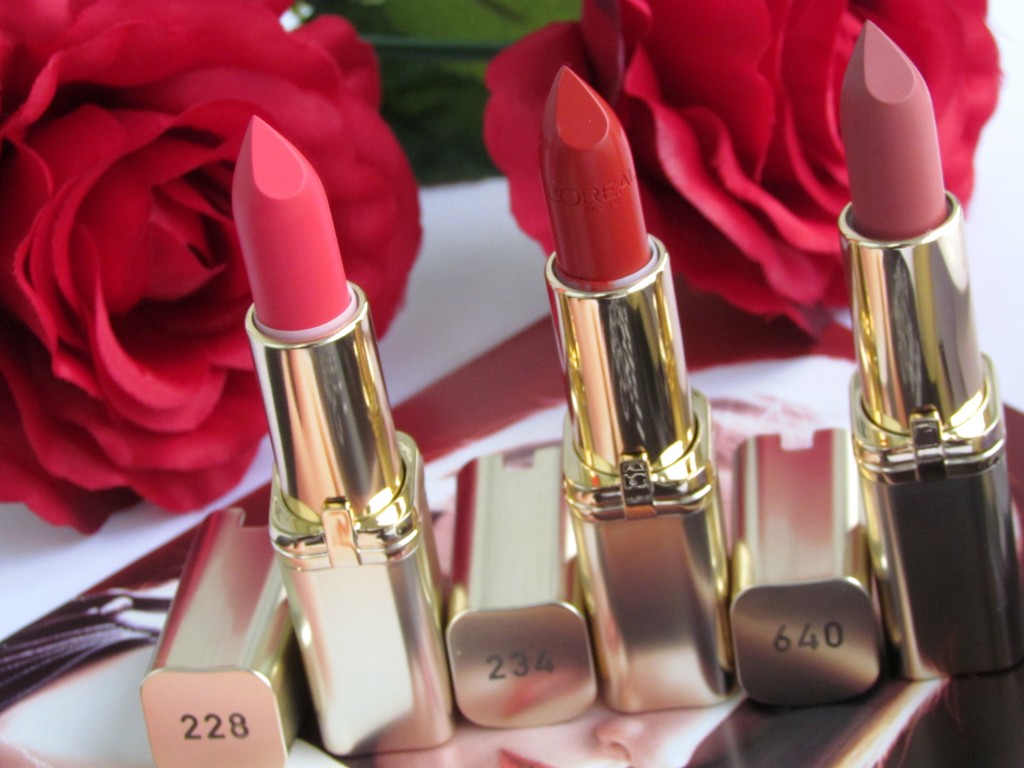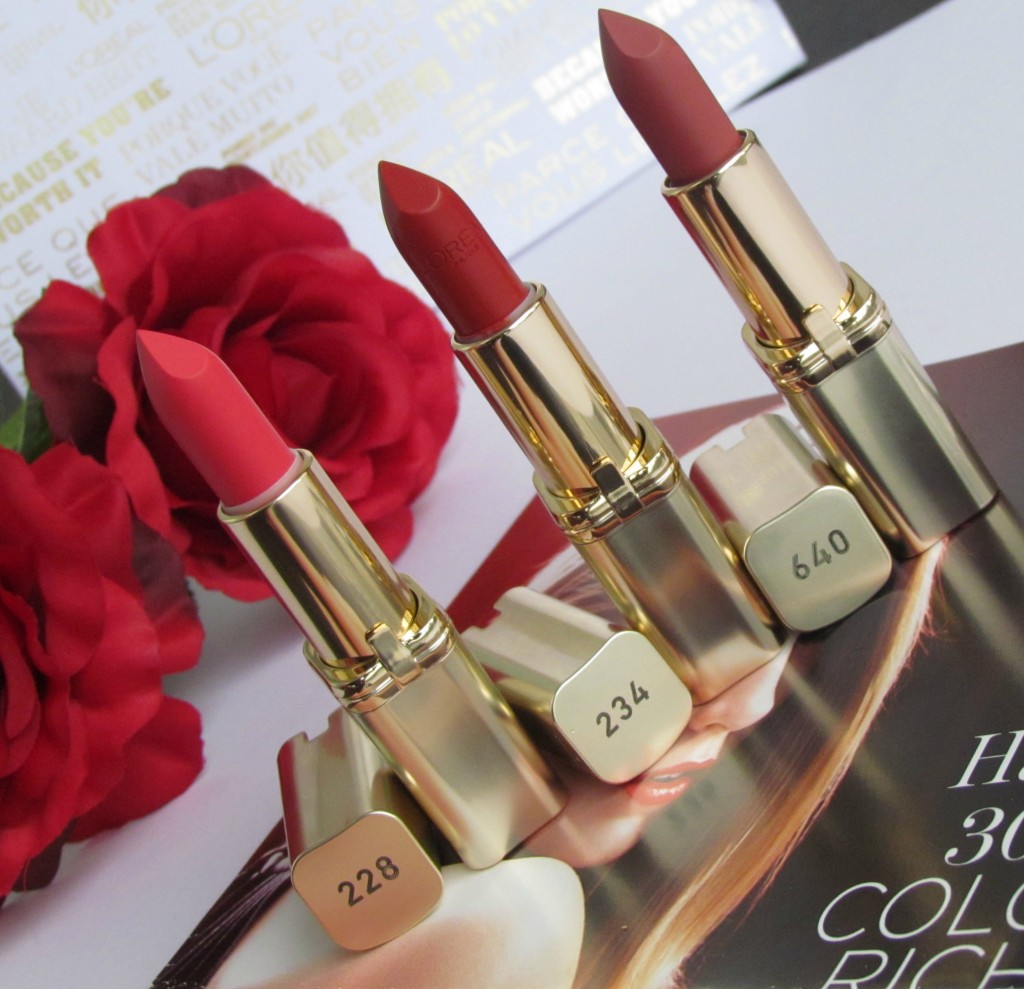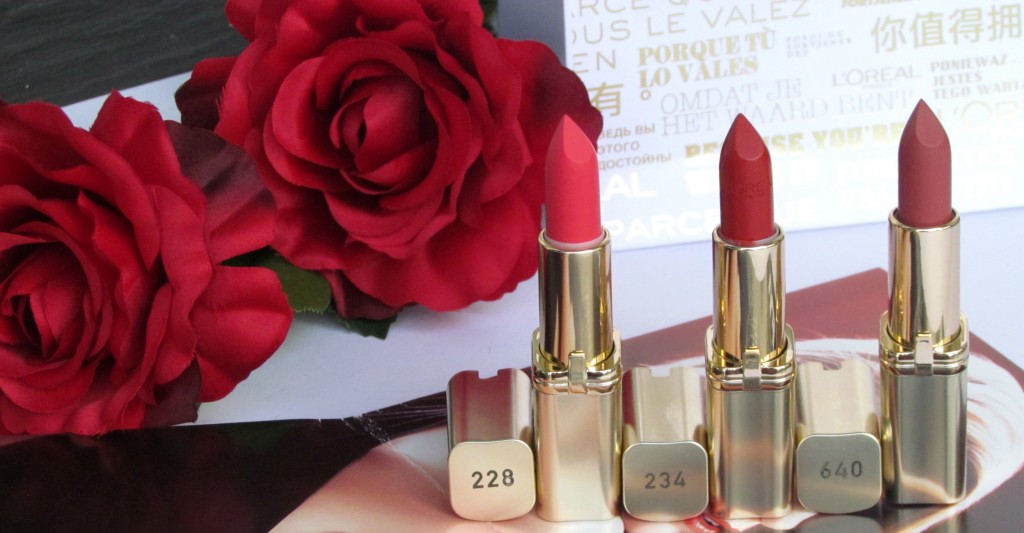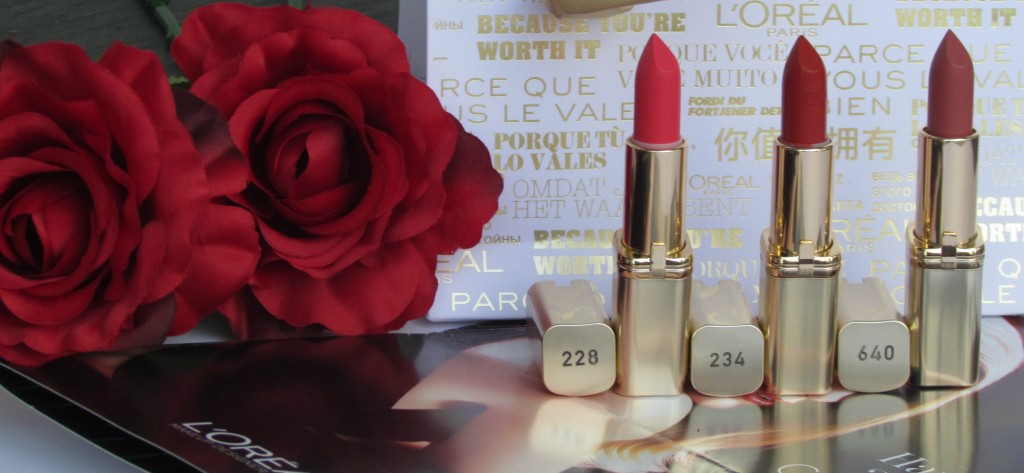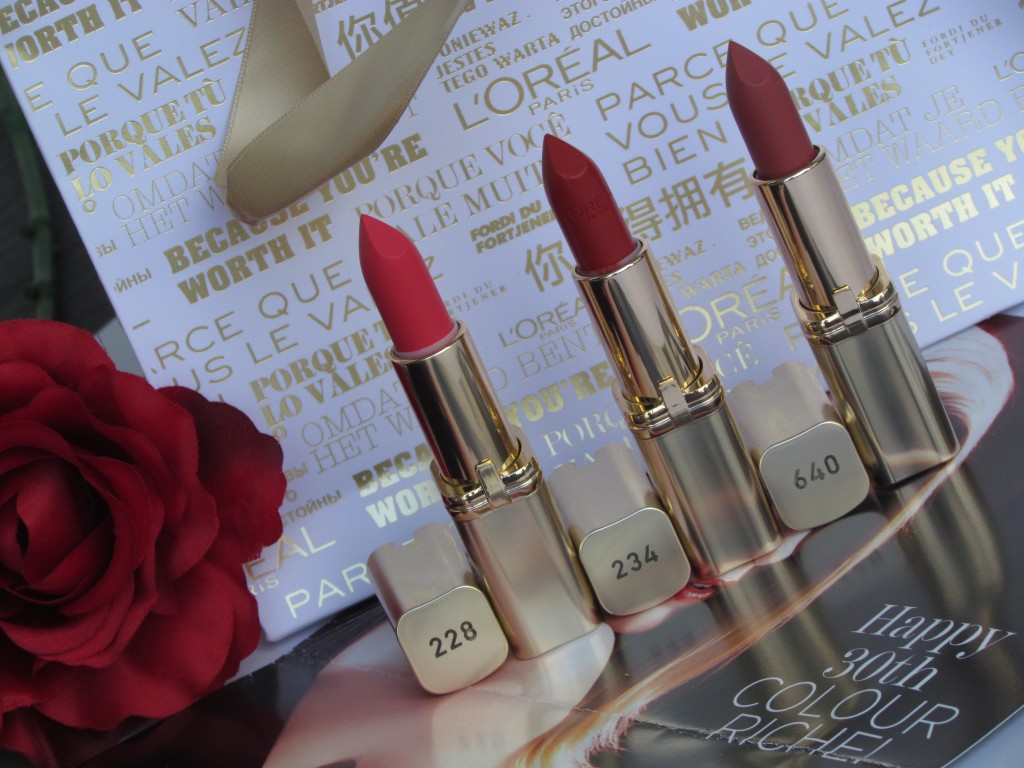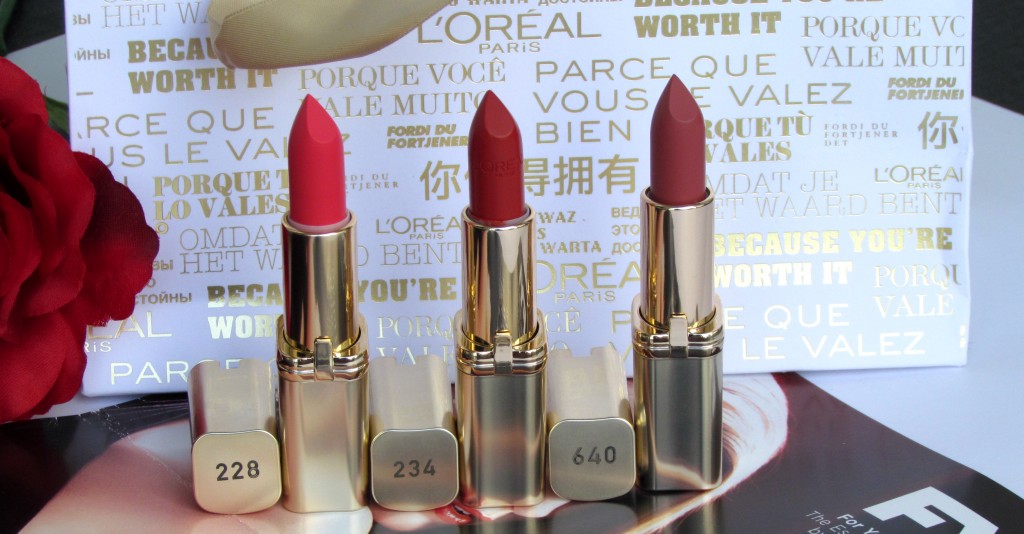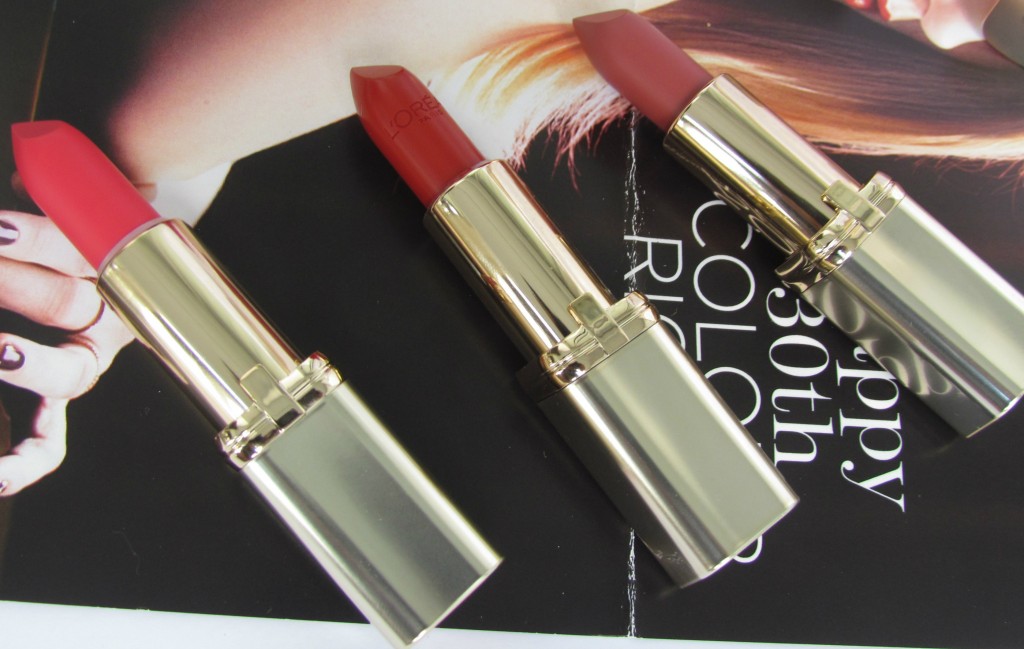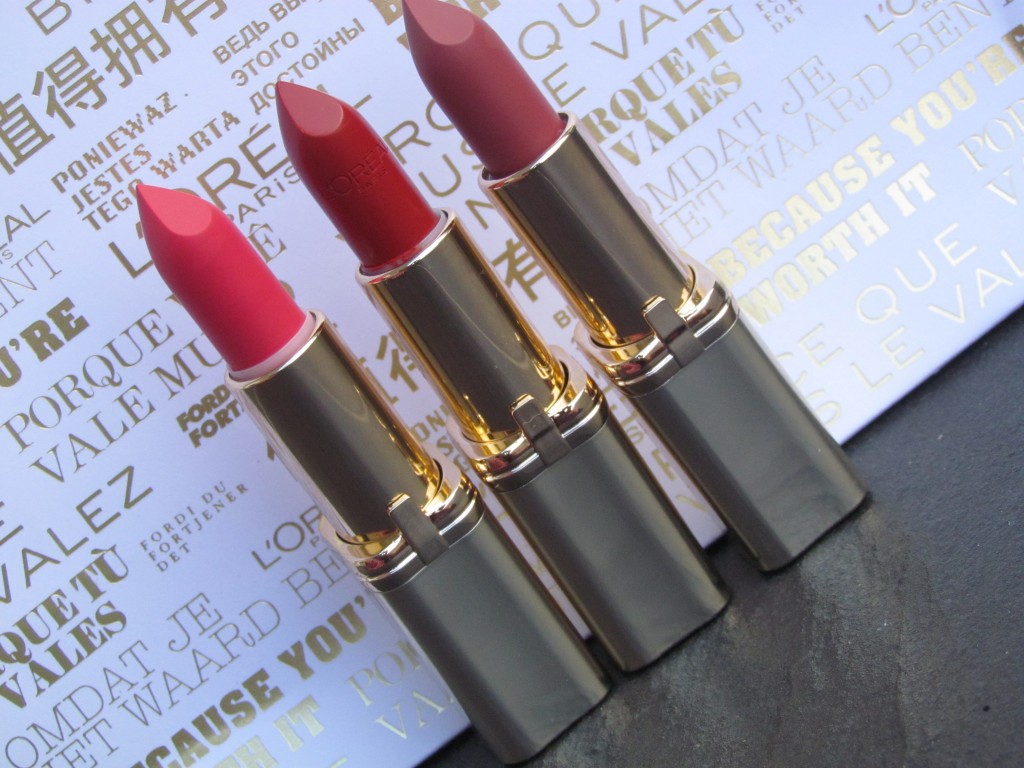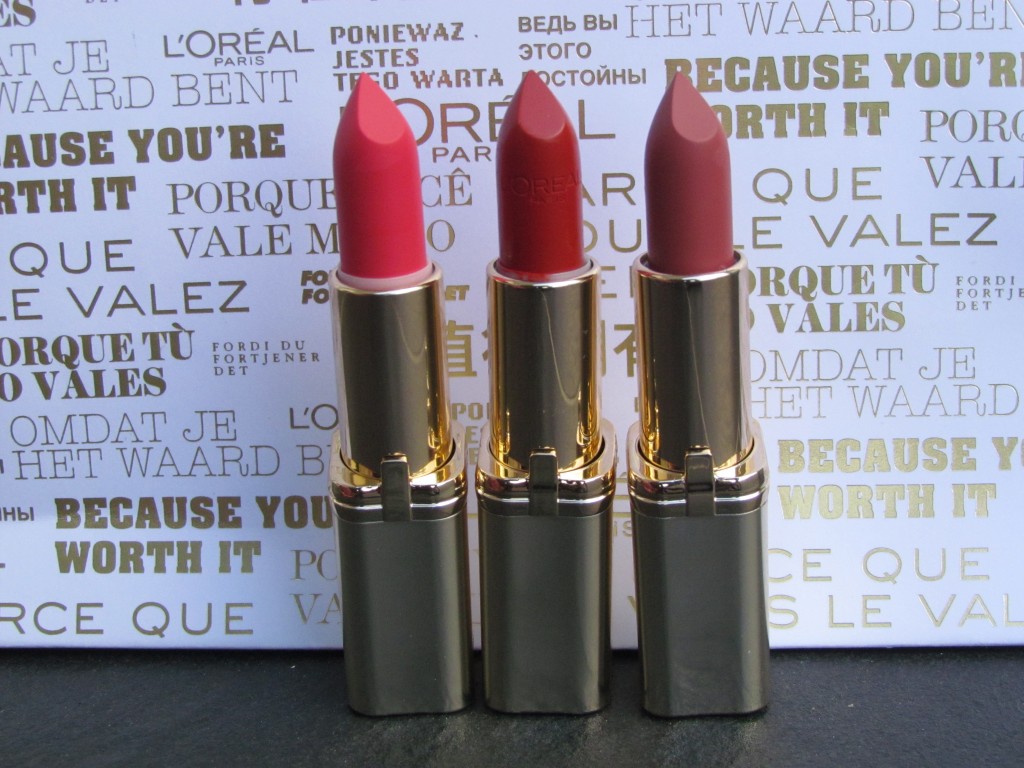 Swatches & LOTDs {All swatches are single swipes – note the pigemntation}
228 VIP (matte) , 234 BRICK FASHION WEEK (satin)  &  640 Erotique (matte)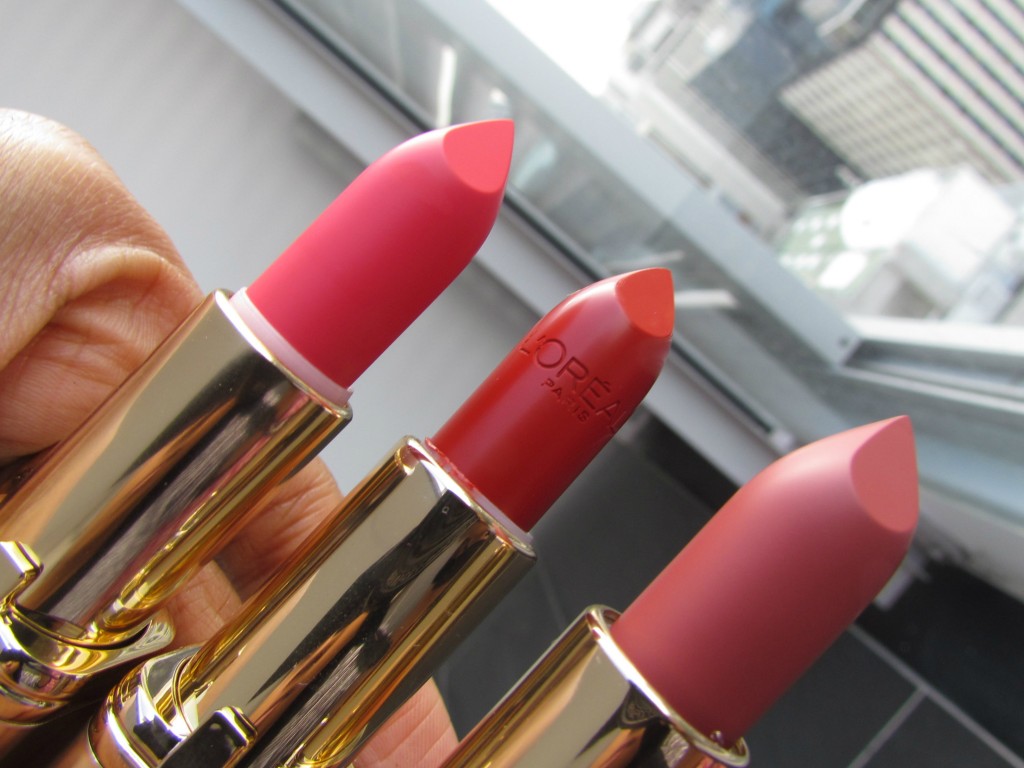 228 VIP (matte) : A reddish pink ; My favorite. It looks really great on all skin tones. The formula of this lipstick is brilliant. I can see myself wearing this a lot. Yesterday, I wore it at night for a nightout and I loved how it looked on me. Brightens up the complexion and I love the vanilla smell 🙂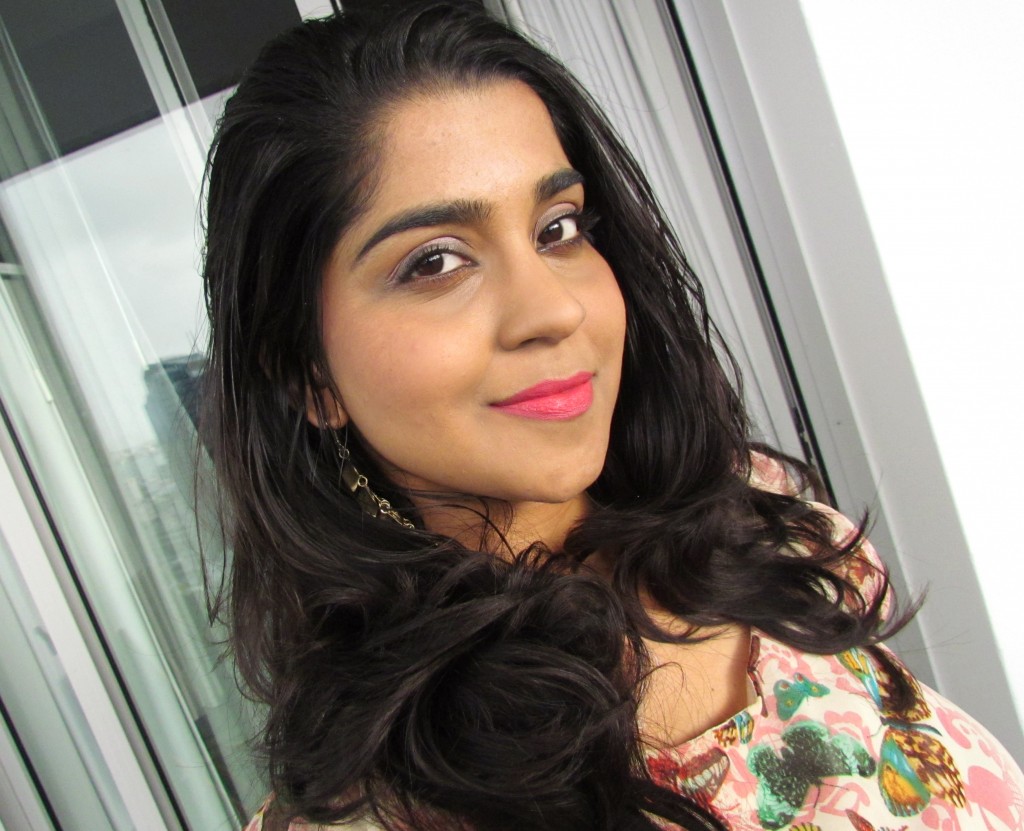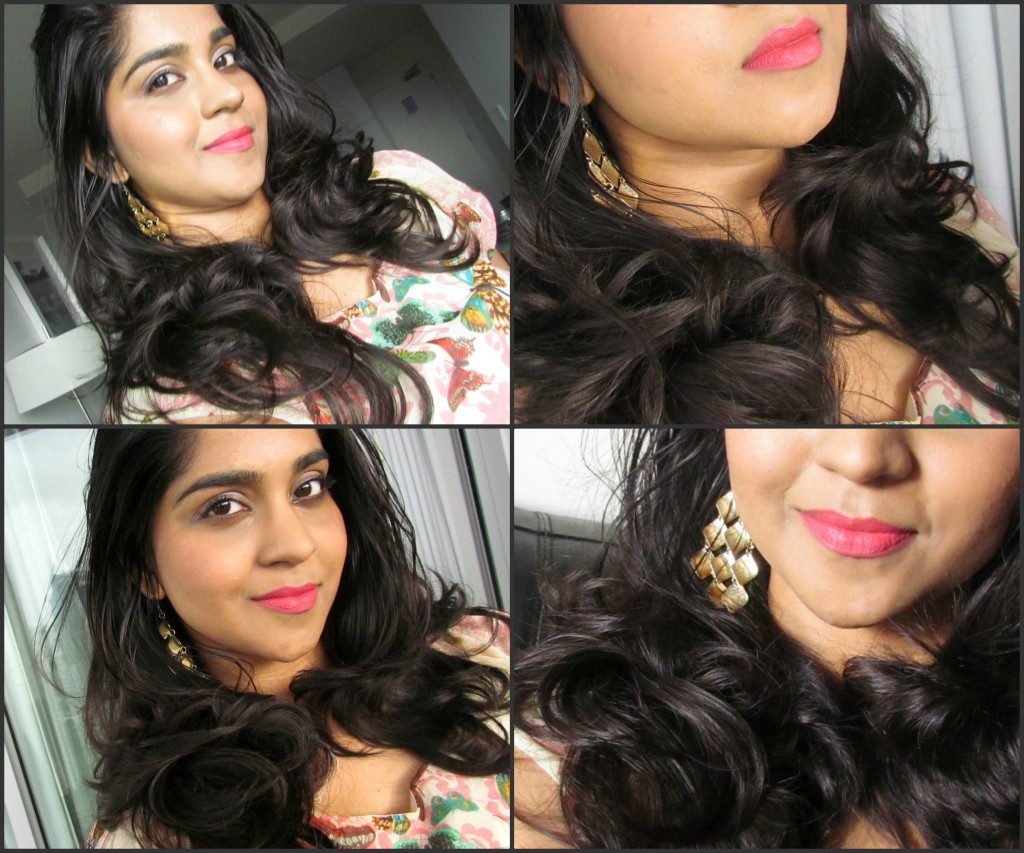 234 BRICK FASHION WEEK (satin) – A brick red, with warm orange undertones. I love how easily it glides onto the lips.  Satin formula makes it wear off pretty quickly, although it does apply nicely.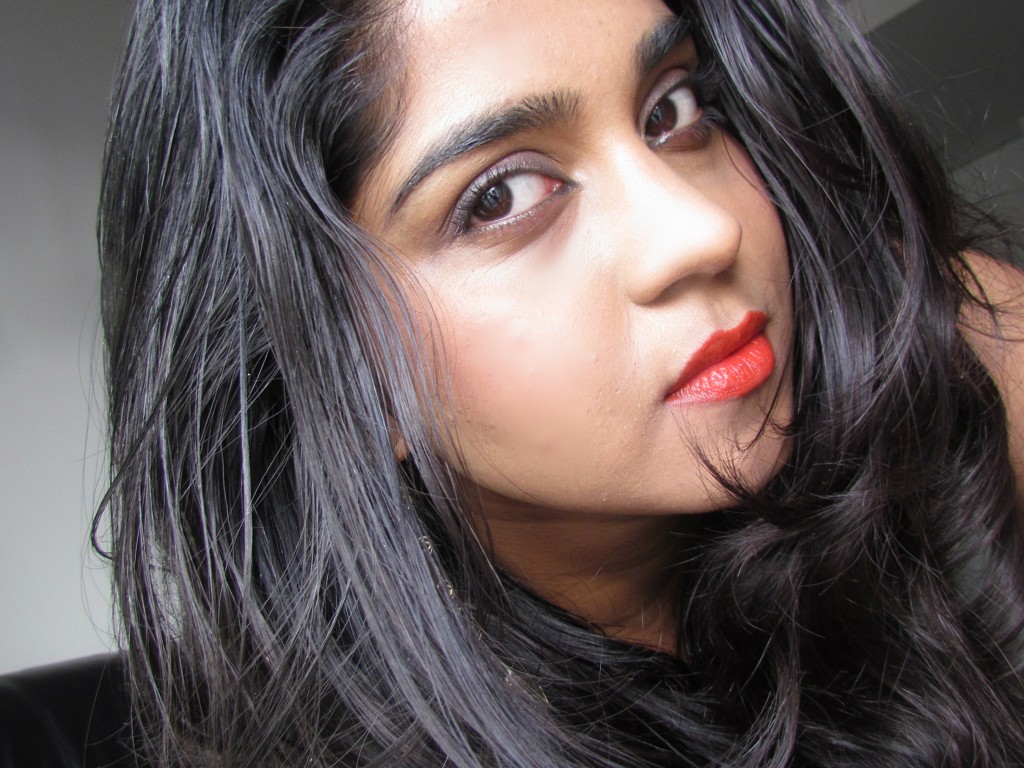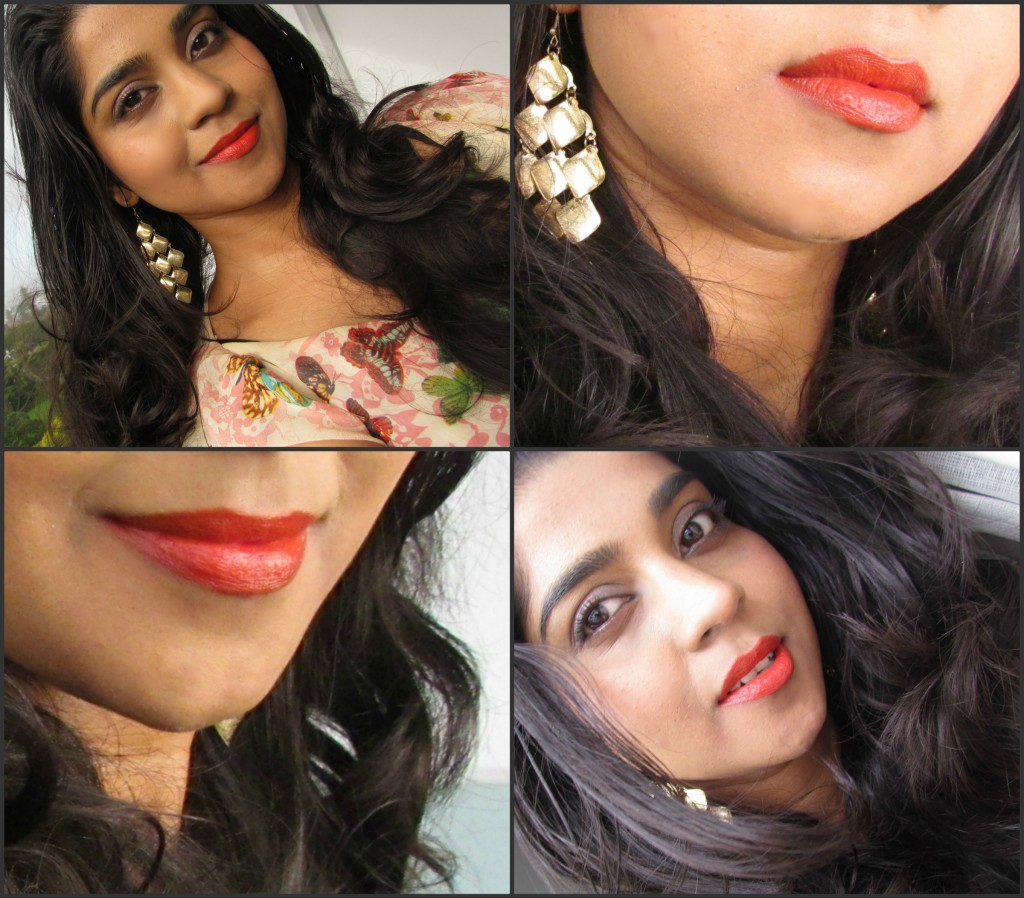 640 Erotique (matte) : A beautiful deep nude pink with brown tones; My MLBB shade. If you like MAC creme in your coffee, MAC craving – This is a similar shade. perfect for office wear and a day look. I love the matte finish of this. applies without emphasising dryness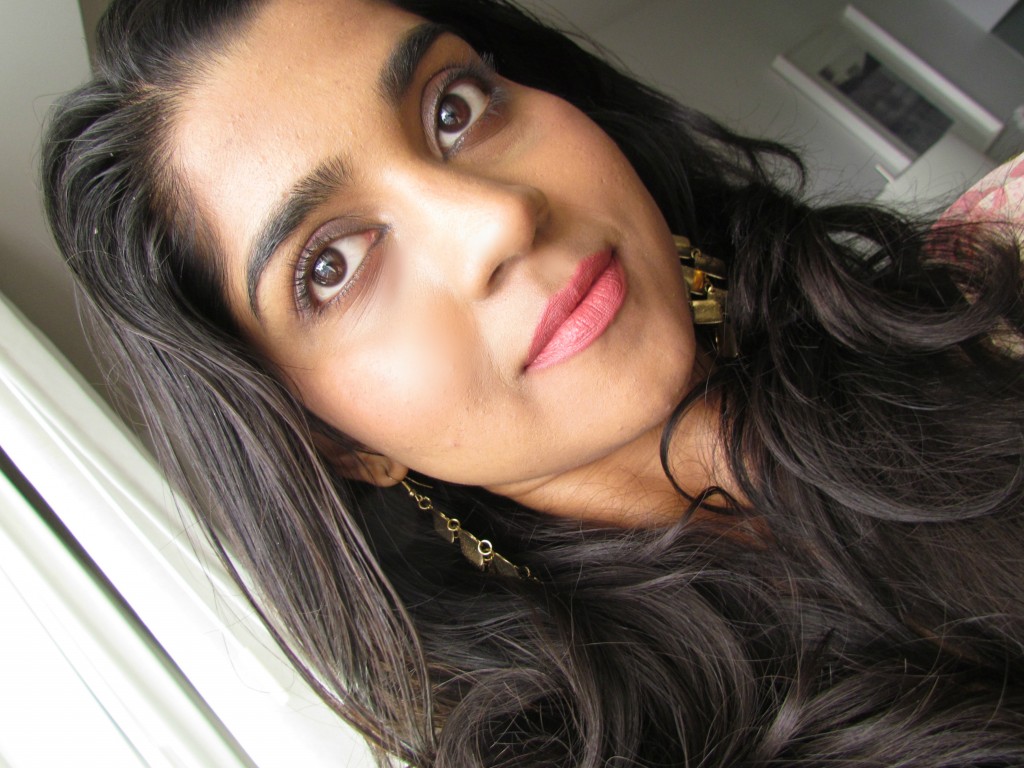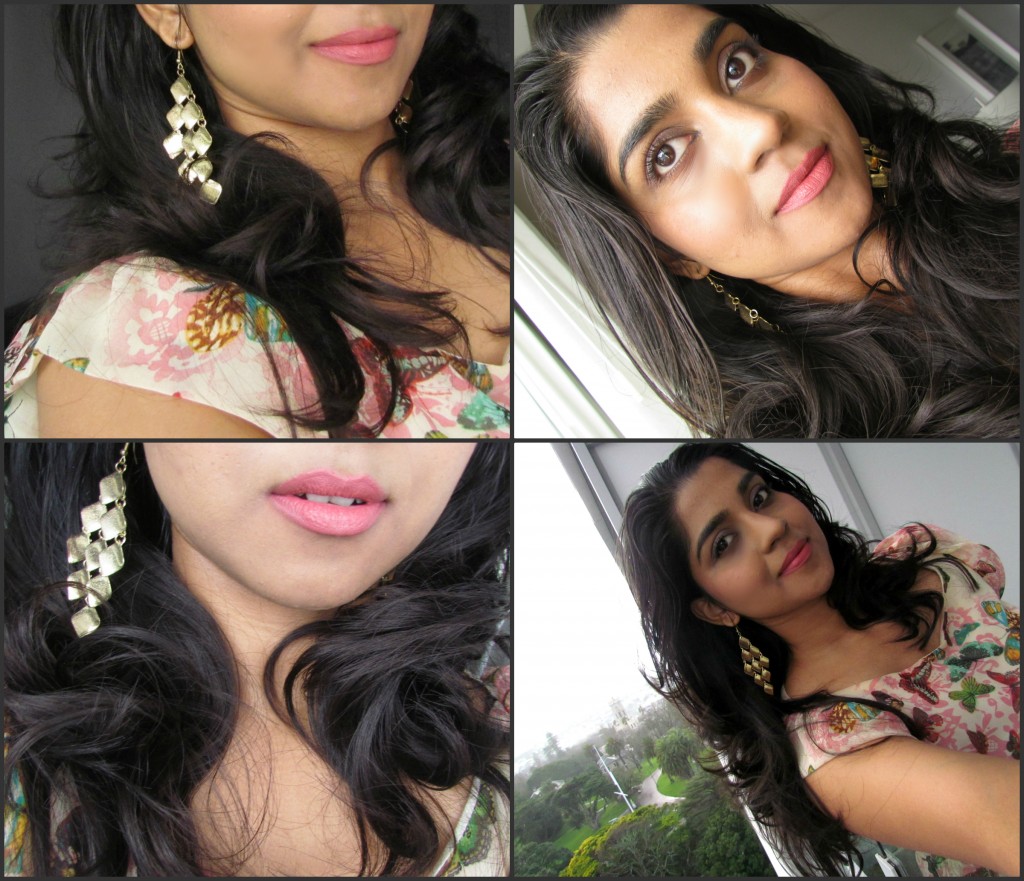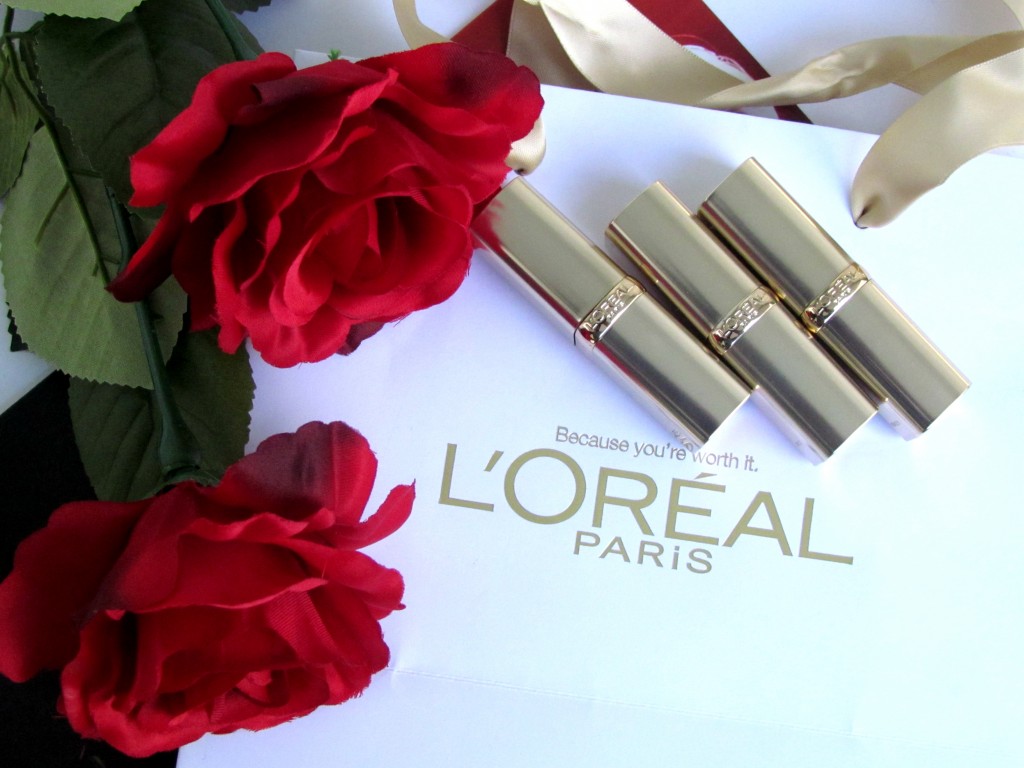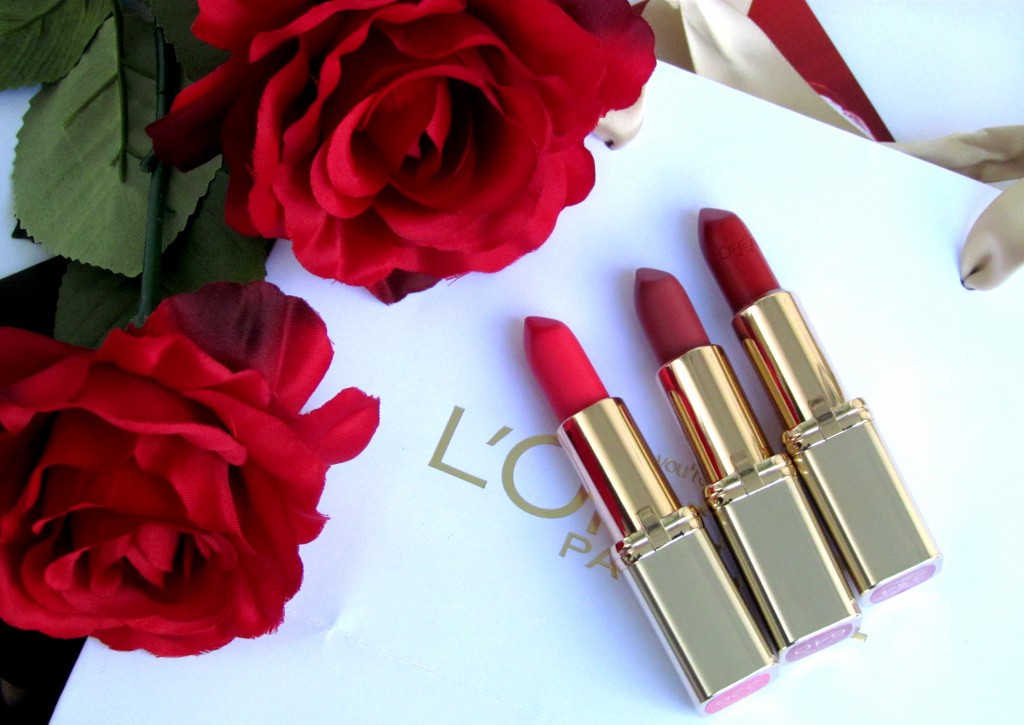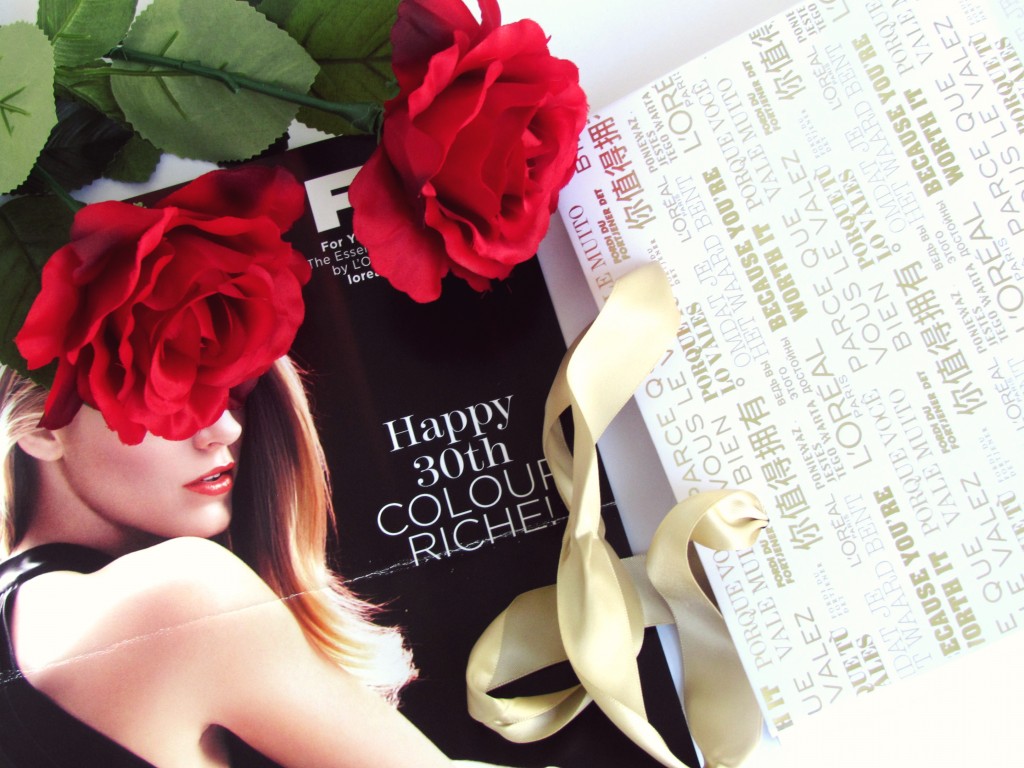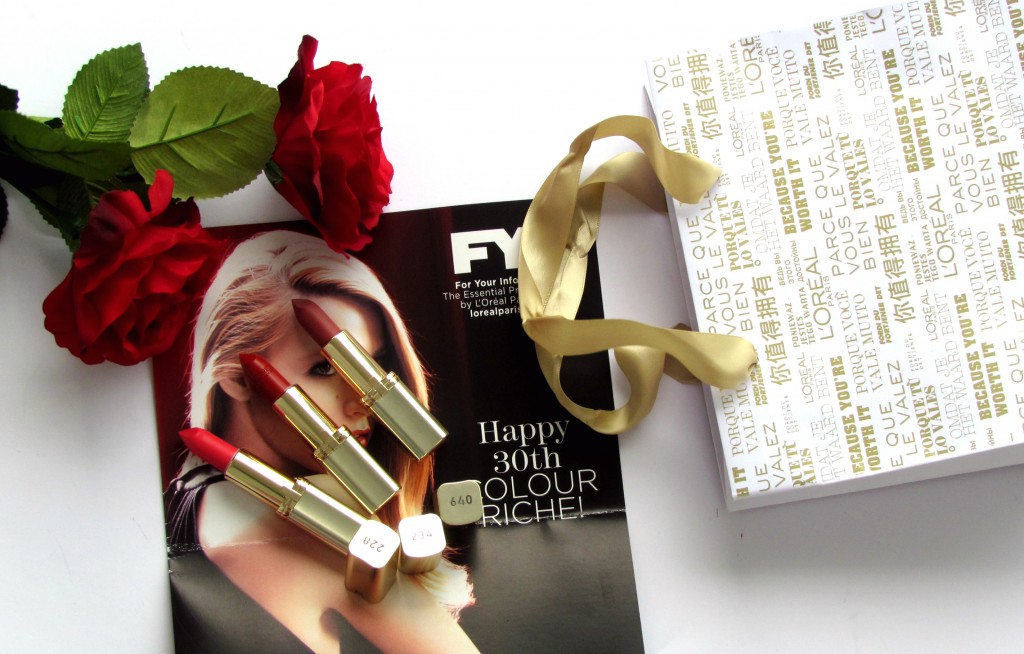 Overall, these lipsticks are super pigmented; Thanks to L'Oreal's pigment dispensing lipid and also plant-based oils to care for the lips. They are quite moisturizing on lips. Staying power is 4 hours for this. I love it and would like to try more shades, especially 132, 364, 430 & 462. Give your lips the most Parisian of smiles with these gorgeous iconic colors of the Colour Riche 30th Anniversary Collection!
** Product send by brand PR for consideration. However my review remains honest and unbiased to my readers