Almonds are not only limited to being a type of food, but due to their countless qualities as a promising beauty product. In today's post I am going to talk about 100 % sweet almond oil from Oilcraft Naturals.
What is Sweet Almond Oil
Sweet Almond oil has some strong reasons to make you buy a volume of it. It is superbly rich in Vitamin E & D, minerals such as calcium, potassium and magnesium. If you want to check its benefits as a beauty product, you will never be disappointed as it has been found to be immensely effective as an anti aging substance for skin as it helps in keeping skin young and healthy. Its strong antioxidant nature is good for overall health.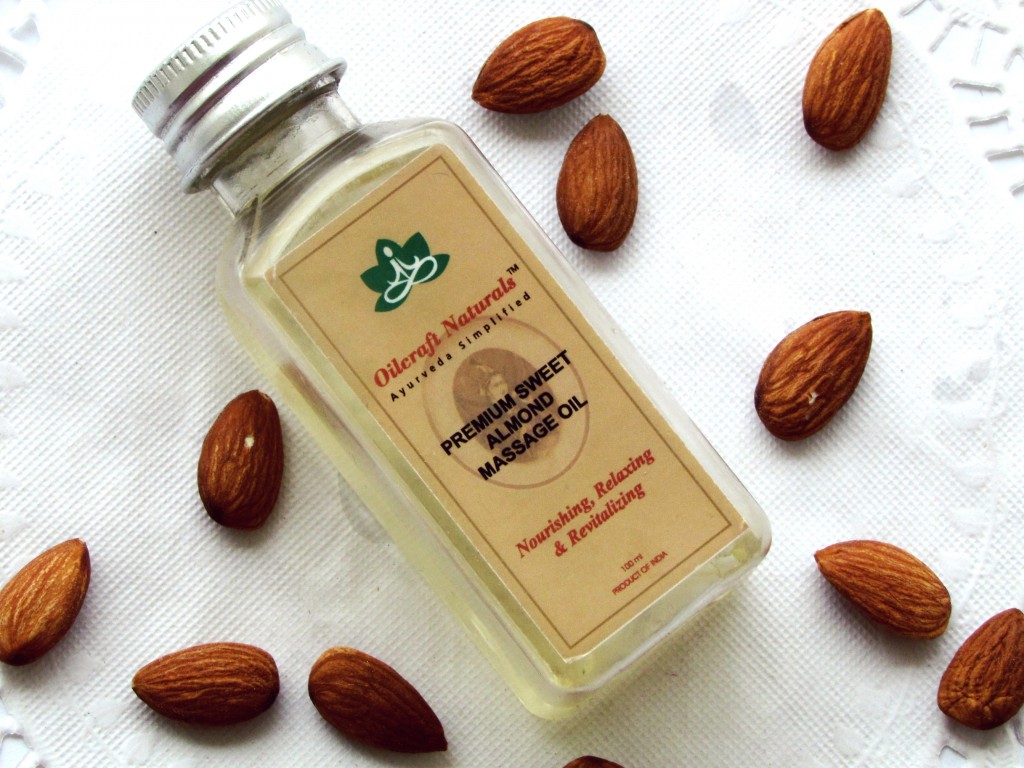 Oilcraft Naturals Premium Sweet Almond Massage Oil is an all purpose beauty fluid enriched with Vitamin E. It may be used directly on the face or the body to improve and tone the complexion, to deeply hydrate the skin and to soothe sensitive skins.
Directions to use: Apply this 'Almond' massage oil from Oilcraft Naturals to nourish your skin and to make it softer. This ayurvedic massage oil will rejuvenate your skin and will also stimulate the healing process. It comes in a 100 ml pack for 300 INR or 7.25 $NZD 
Buy it from here
How I used this oil
I used this oil as a makeup remover ,  massage oil to apply onto the dry areas of my body, massage my under eye area to help get rid of dark circles, head massage weekly once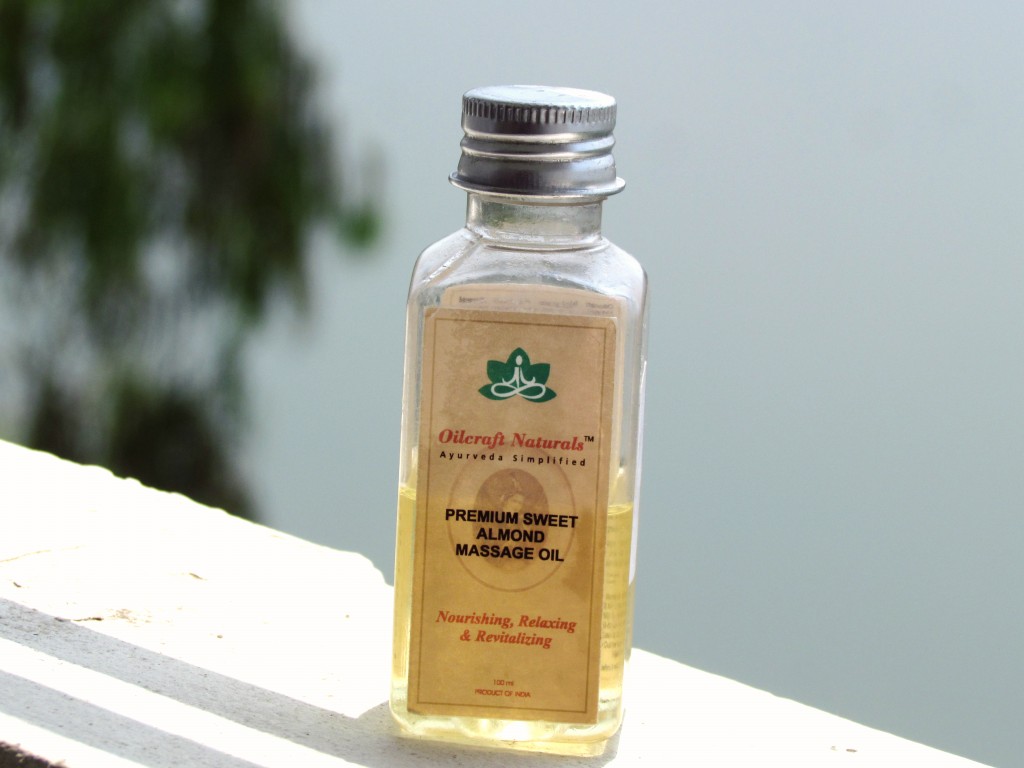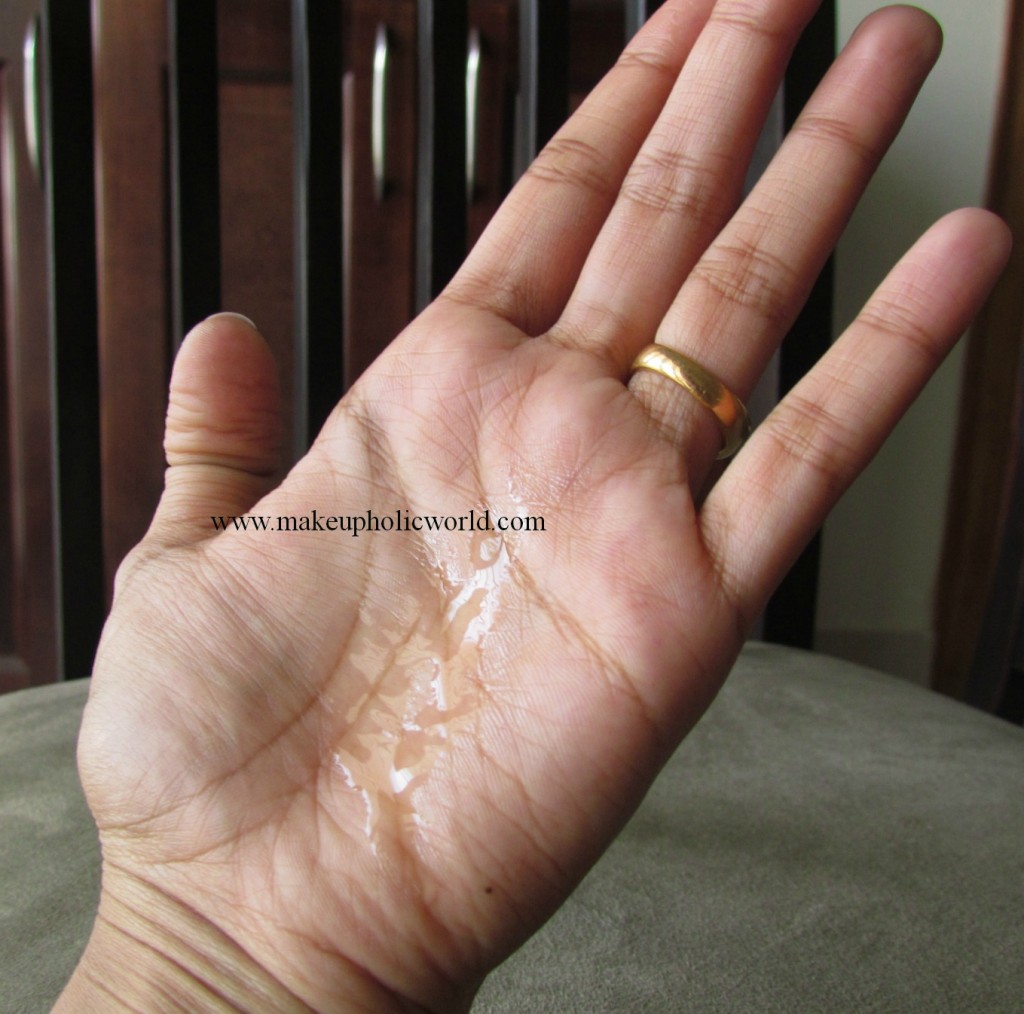 As a makeup remover, I massage it straight onto my skin and it will lift away all make up. So gentle enough to remove eye make up also, even waterproof mascara slides off easily with a gentle massage of this oil. I generally wipe off this oil using a hot towel (not too hot – kind of muslin cloth). This helps remove any extra traces of makeup. I use my mirenesse pebblesonic followed by this and then finally apply my moisturizer. This bottle lasts for good 3 months even if used daily. There is no particualr fragrance other than the almond smell. For my dark circles, it didn't do anything..It was easy to apply on skin as its not too runny. It got absorbed quickly. I won't repurchase this brand as its difficult to find it here in Auckland. However, I will buy a different brand of Almond oil and will continue to use it side by side with my favorite micellar water for makeup removal.