No matter how great the lipstick looks on, if it dries out your lips or you have to constantly reapply it. There comes the need of a good moisturizing lipstick. In today's review I am going to talk about 2 of my favorite lipsticks from Moisture Mist. Specially formulated for New Zealand women by Shiseido. I am reviewing the shades "Pippin Apple" & "Tamarillo".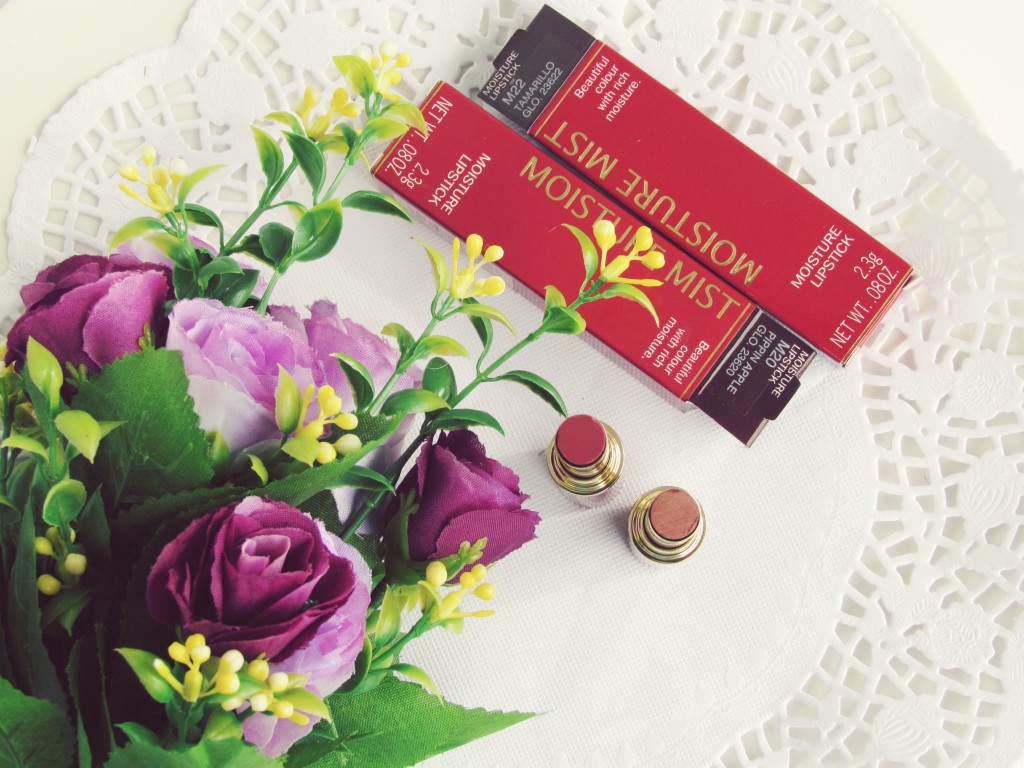 Packaging & Price
Comes in a maroon colored plastic bullet. Packaging looks nice! On a sticker label shade names are printed. Priced at 22 $NZD , these are available across the stores in New Zealand.
Availability : Farmers, selected pharmacies, online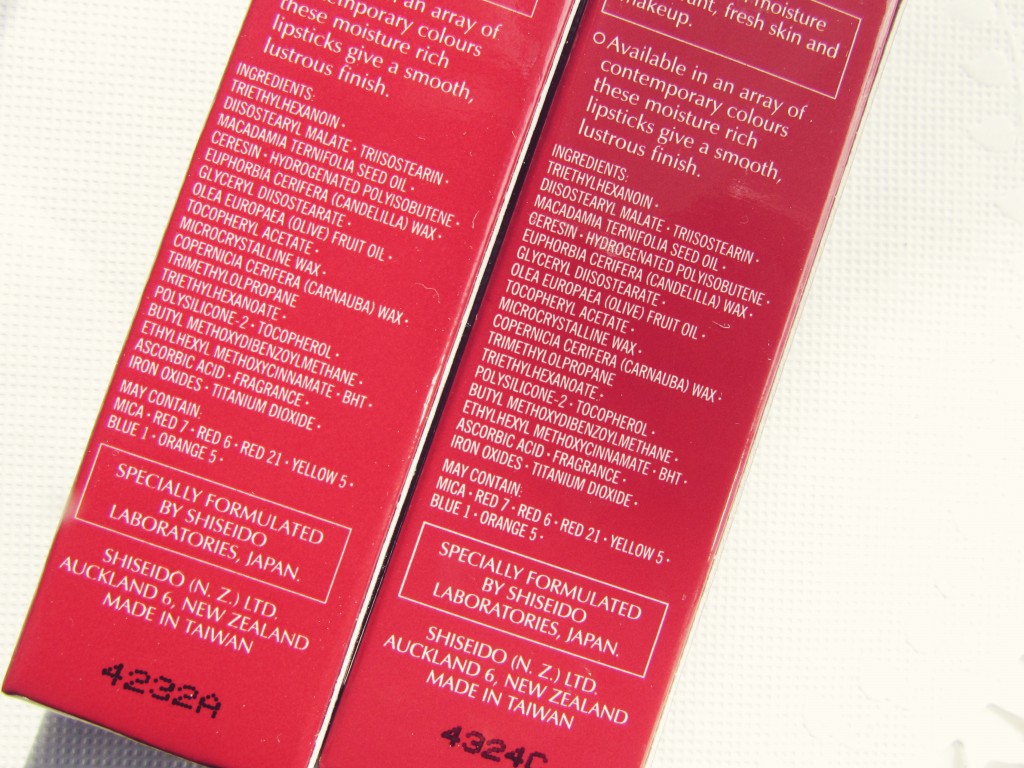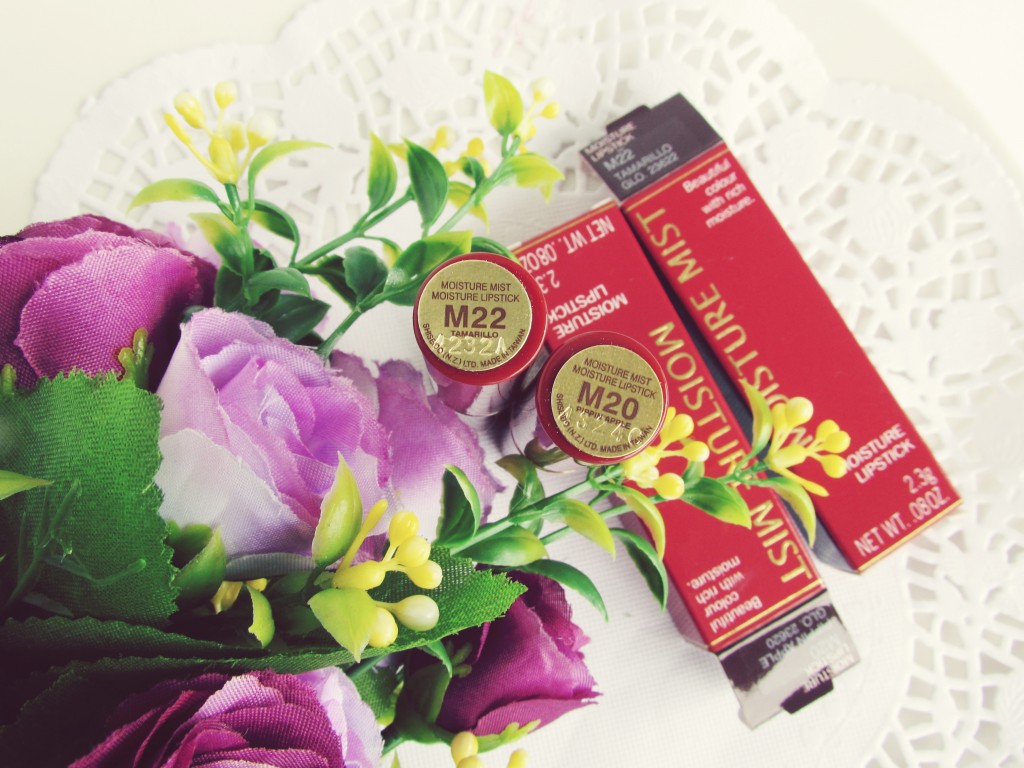 Product Description
A fabulous range of colors and textures
Glides on smoothly and evenly
Delivers long-lasting moisture
Colour that lasts and lasts
Available in 12 shades
More Pictures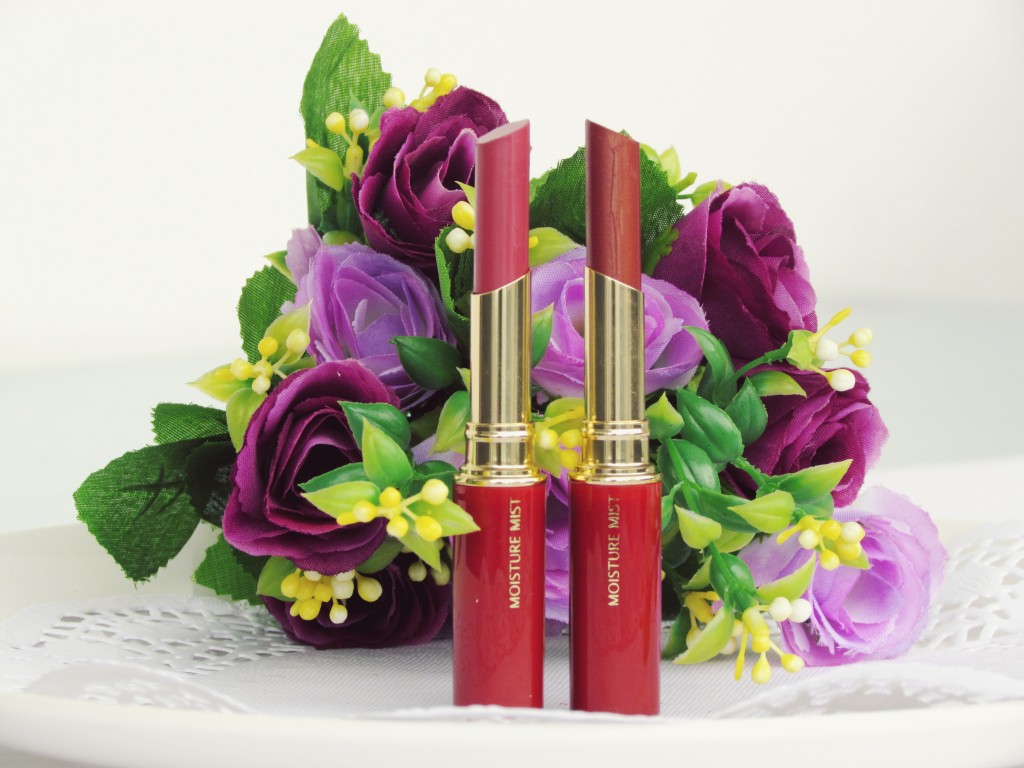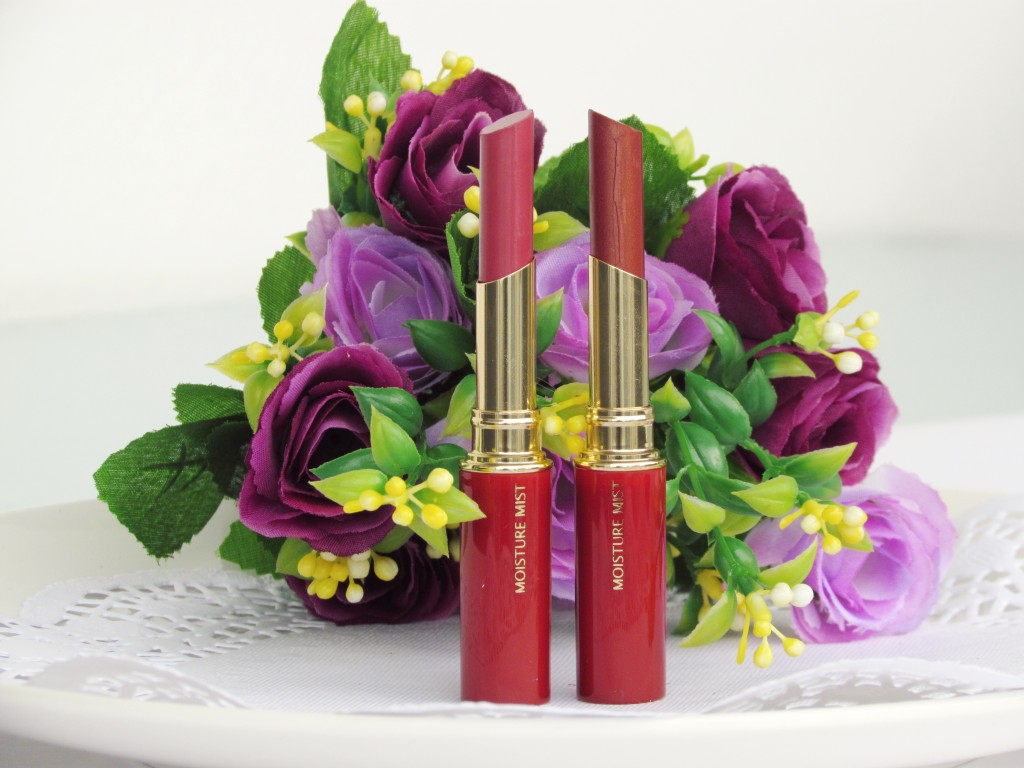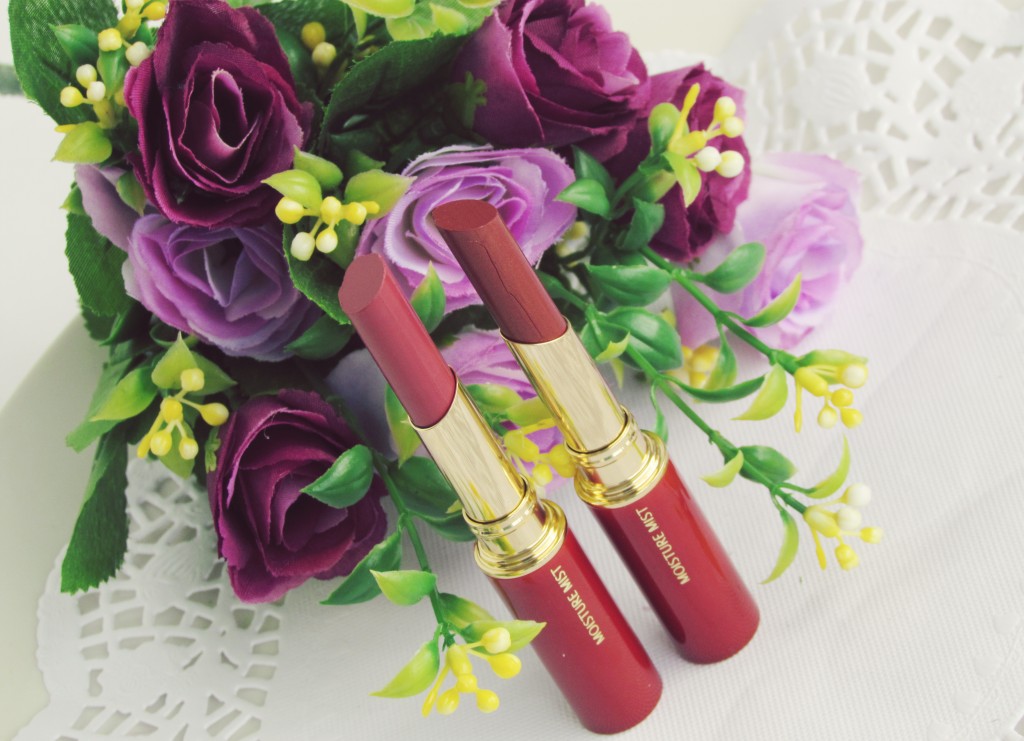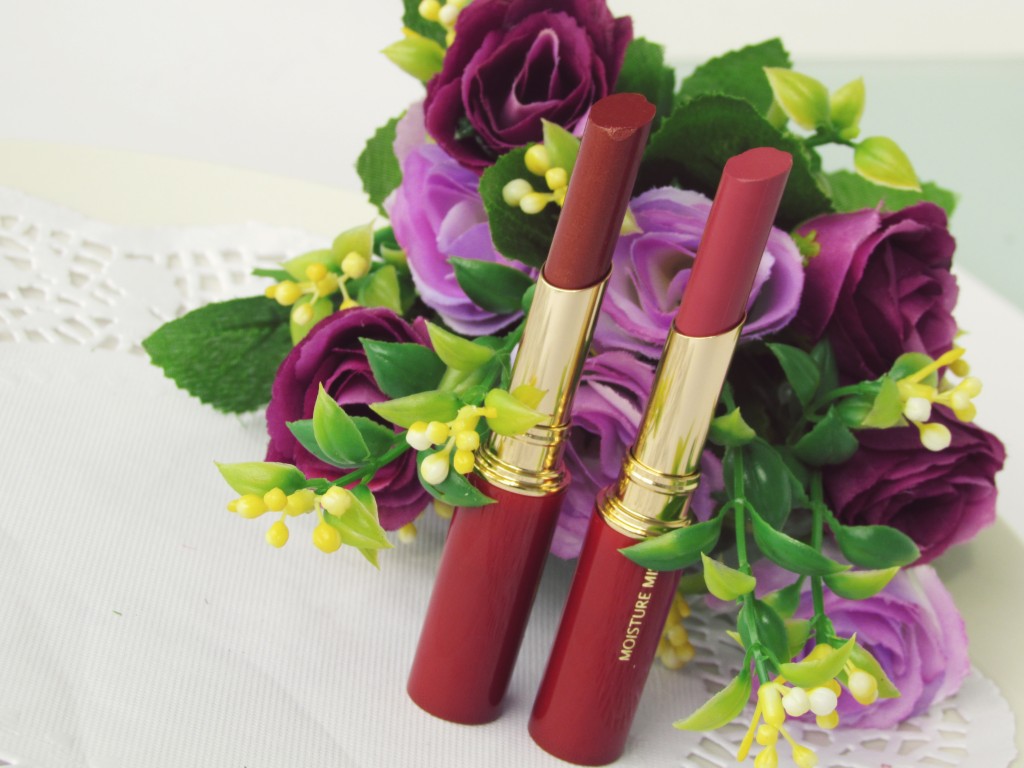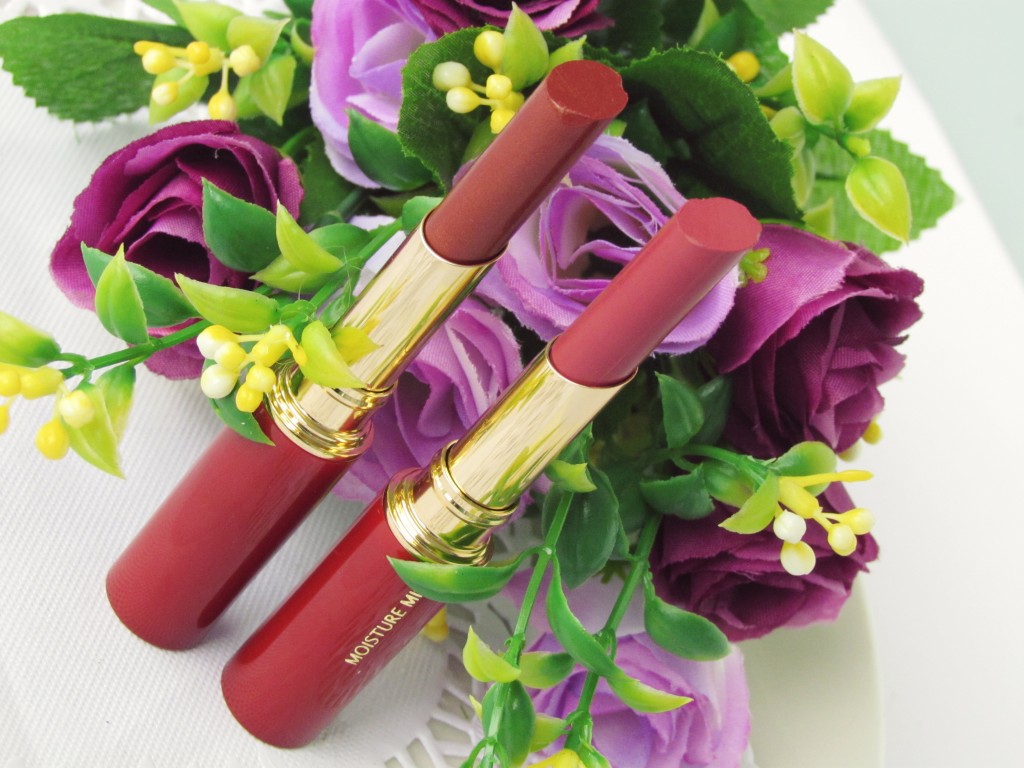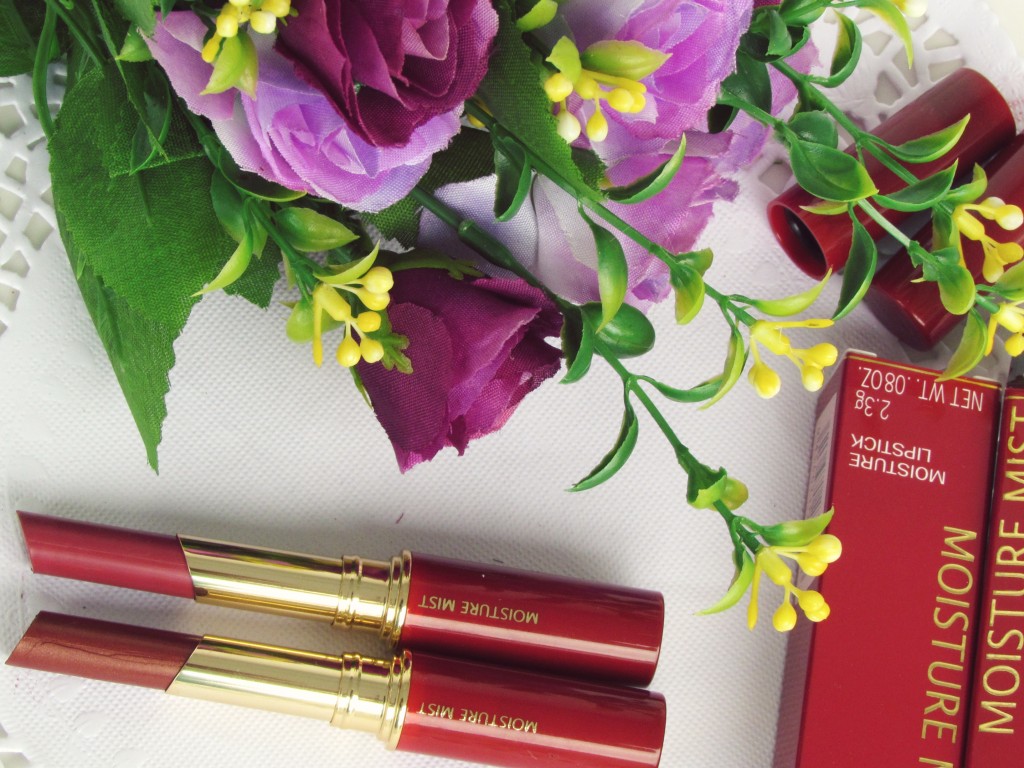 My experience using the lipsticks
The shade 'Pippin Apple' is a light brown with hints of red to it.
The shade "Tamarillo" is an MLBB shade for me. Rose pink shade with red undertones which I totally love. It's a perfect day wear shade.
Packaging: First thing I noticed about this lipstick is the packaging, Its a wine red color with gold. Packaging is quite sturdy. I like how slim the lipstick is!
Shade & Texture : Formula is moisturizing, very creamy , balm like consistency ; glides over your lips nicely. Its not drying on lips and keep the lips hydrated. It has a bit of a gloss rather than a matte finish.
Pigmentation: Color is buildable ; Quite nicely pigmented. One/ two swipes is enough for that gorgeous kissable lips. If you want more depth to the color, you can swipe a  couple of times till you get the desired finish.
Longevity: Staying power is about 3-4 hours after which it leaves a slight tint on your lips.
More Pictures, Swatches, LOTDs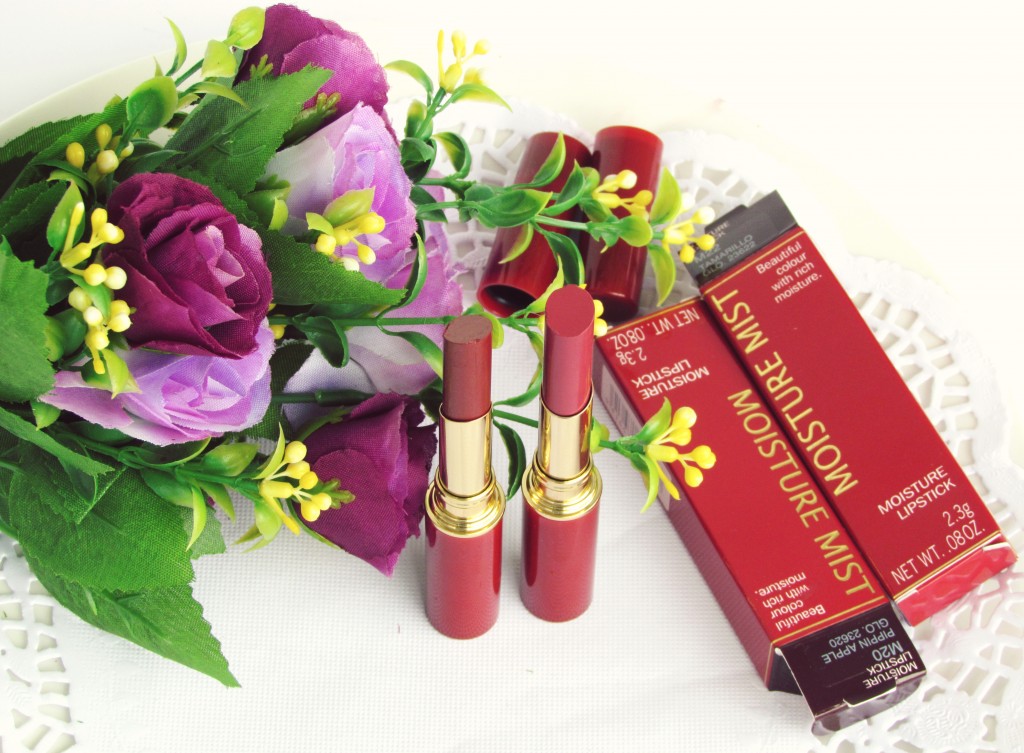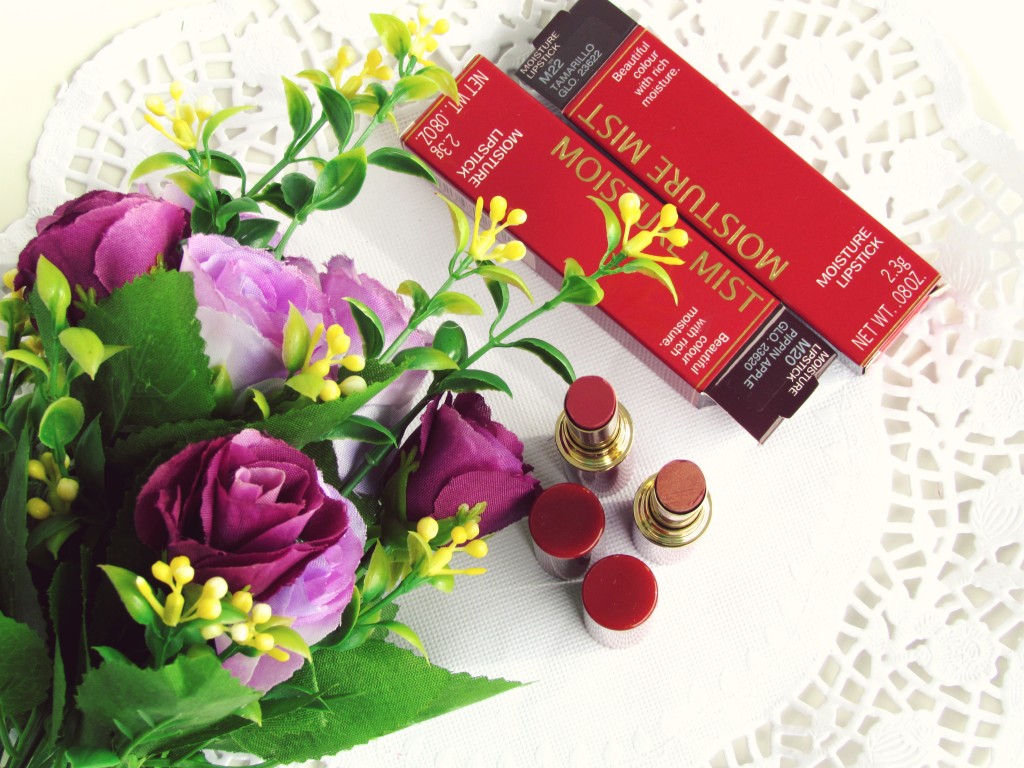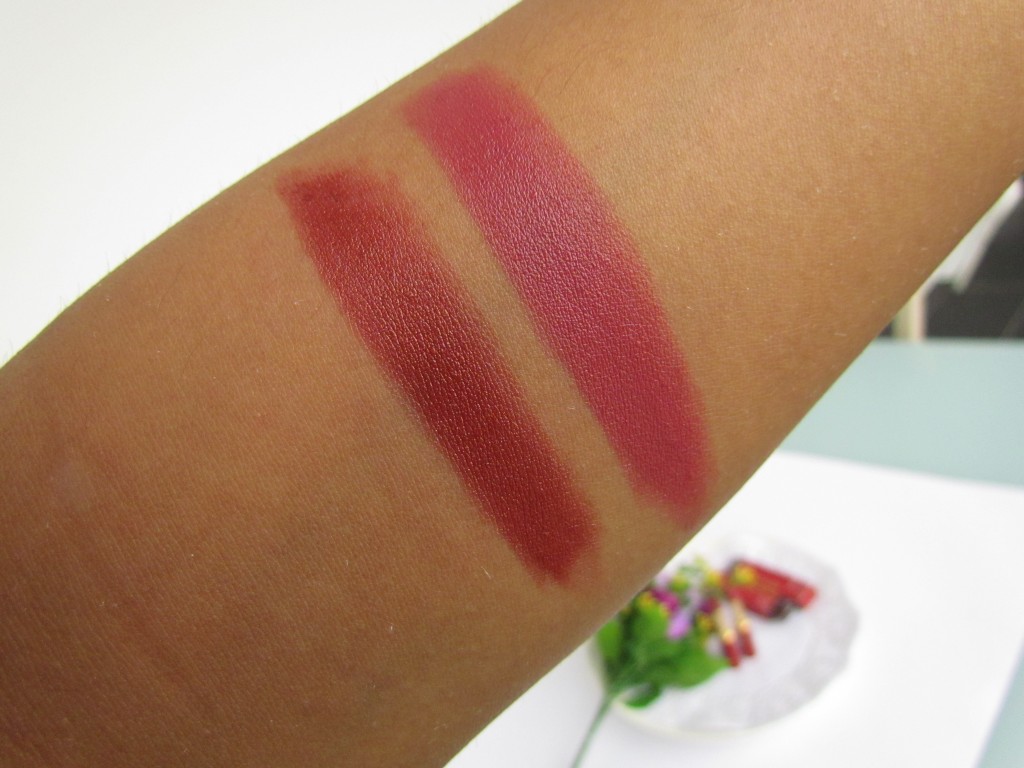 Overall, a nice day wear lipstick. staying power is upto 4 hours. Non drying formula glides easily on lips and feels moisturizing. Shade Pippin Apple and Tamarillo can be the MLBB shadesfor so many.
** Product send by brand PR. However, my review is honest and unbiased as always.