ZA Cosmetics have created a range of lipsticks in the early 2015, the Vibrant Moist Lipsticks and today's post is goign to be the review + swatches of 5 gorgeous shades from the collection. The Za Vibrant Moist Lipsticks have vibrant, long lasting colors that really pop, they also have a luxurious buttery texture that moisturises your lips for up to 12 hours.  It also contains vibrant red pigment & brightening corrector – Vibrant, bright colors that suit the various lip colors of Asian women.
Moisture Holding Formula – Contains oil that can holds an enormous 280% of moisture inside, retains the moisture that is otherwise lost from lips to prevent the long-lasting lipstick from drying. Before starting to read the review, Go grab some coffee for yourself as this review is post is going to be very lengthy. *Warning: picture heavy post;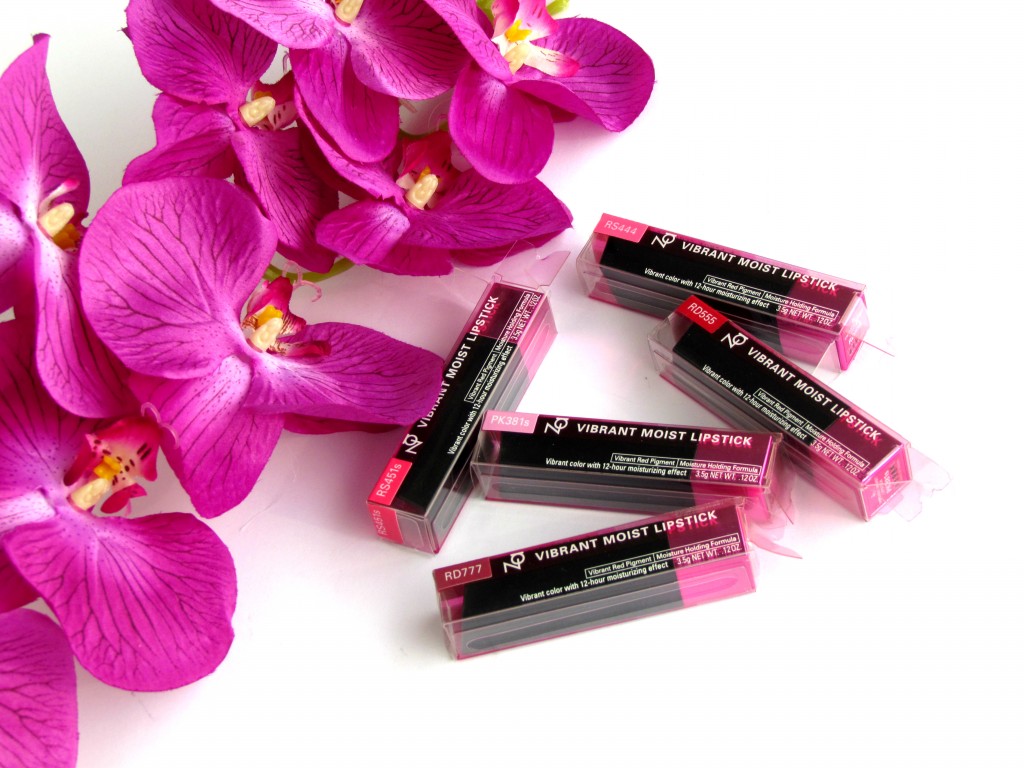 Packaging & Price : These retails at 18 $NZD. Let me start with the packaging, Za Vibrant Moist Lipsticks comes in a stylish metallic finish bullet with a bright pink metallic accent at the bottom of the tube, and the "ZA" logo on the top of the tube. Packaging is super awesome! A variety from the usual boring designs that we see around for drugstore lipsticks. The perfect square shaped bullets can be easily stored in makeup drawers/tray.  As you can see from the pictures below, the only way to know the lipstick is by the code on the base. Codes seem so boring and outdated. It's hard to find out the shade with all bullets looking similar…I wish it atleast had meaningful names instead of boring codes.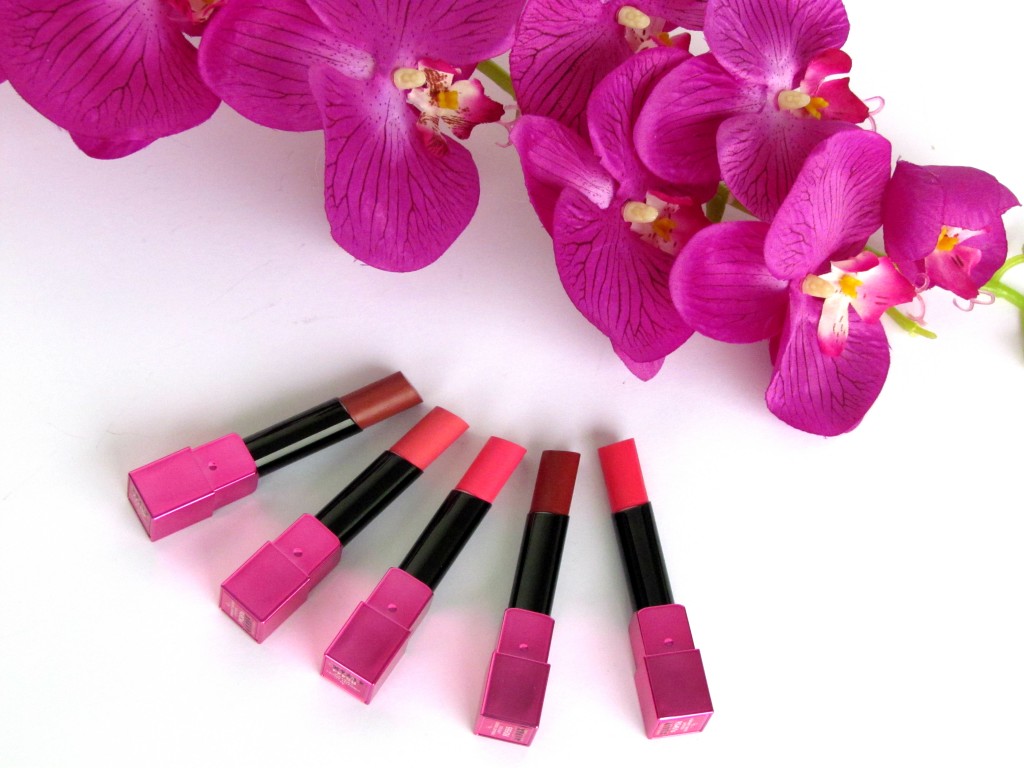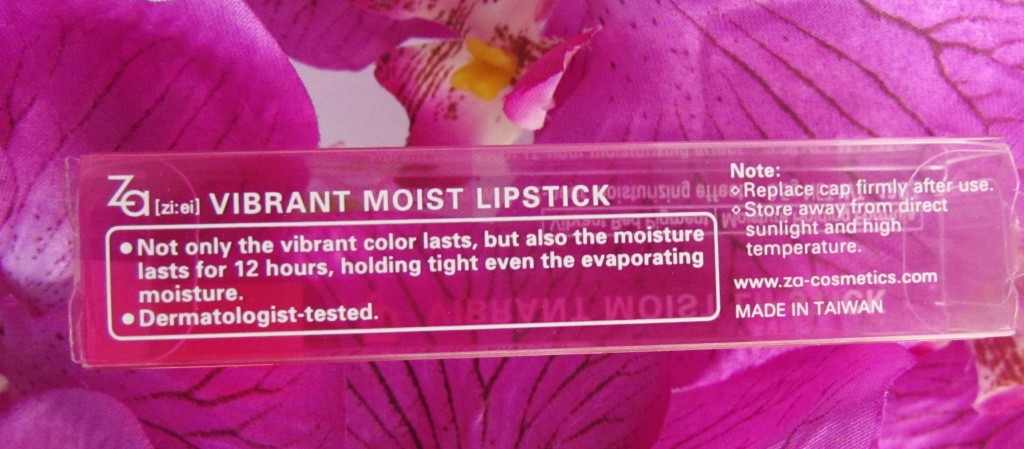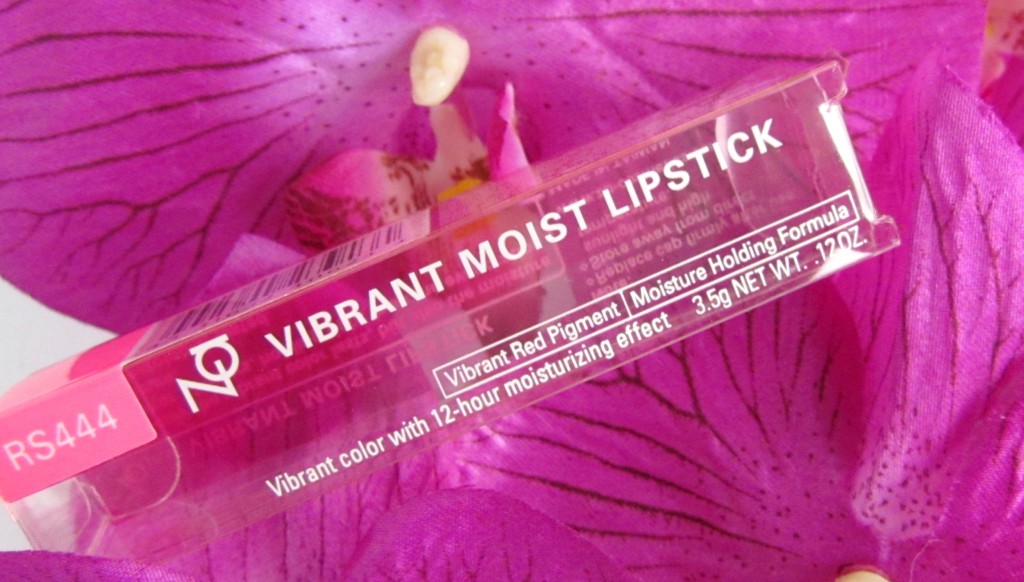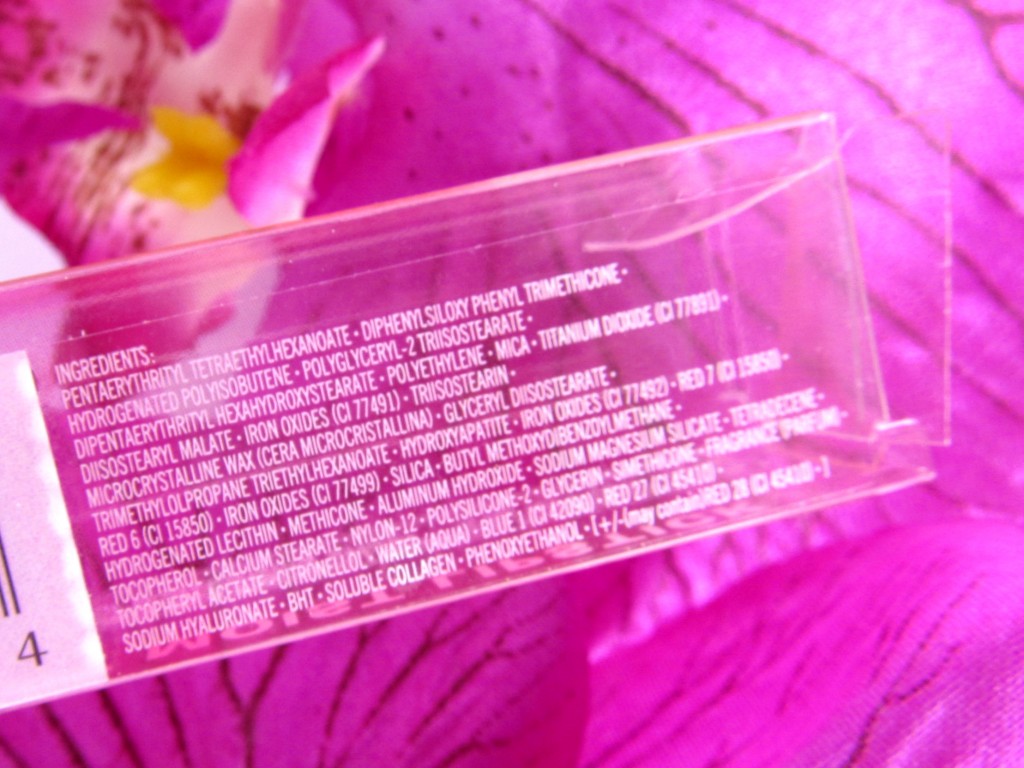 I received 5 shades for review.
More Pictures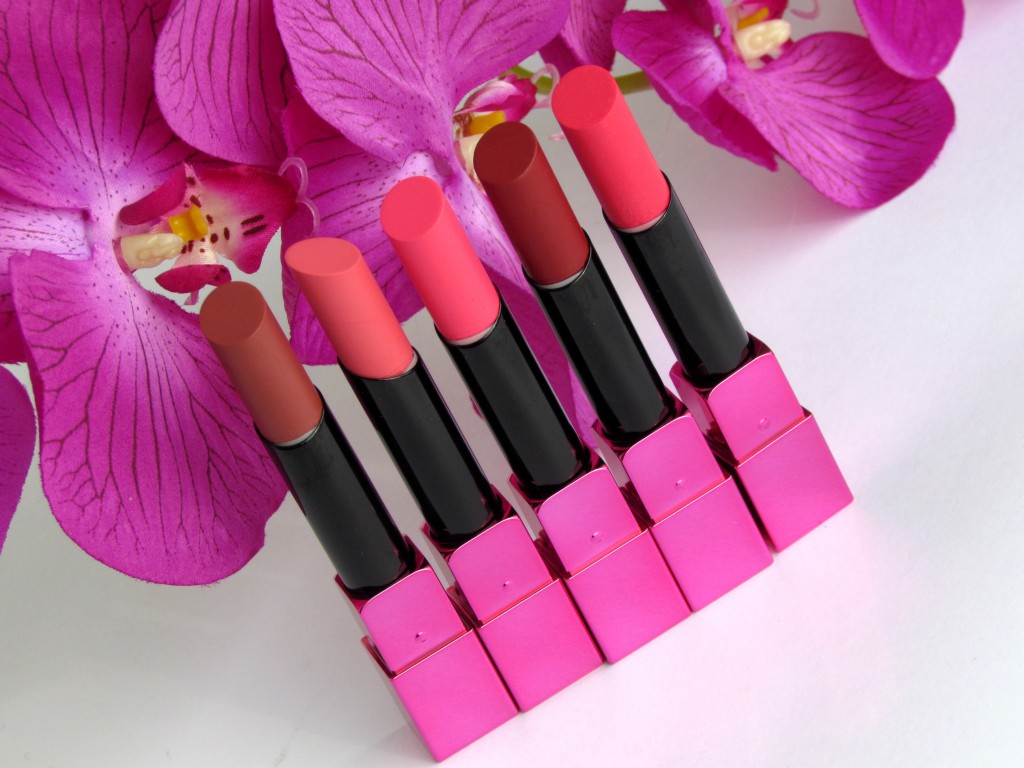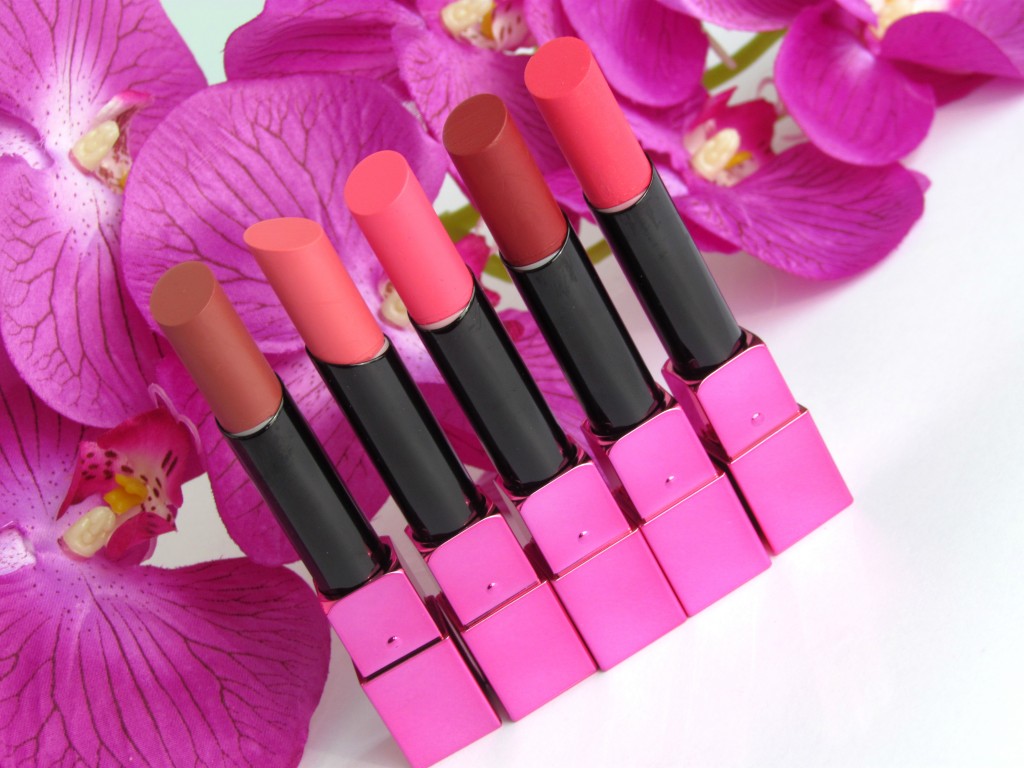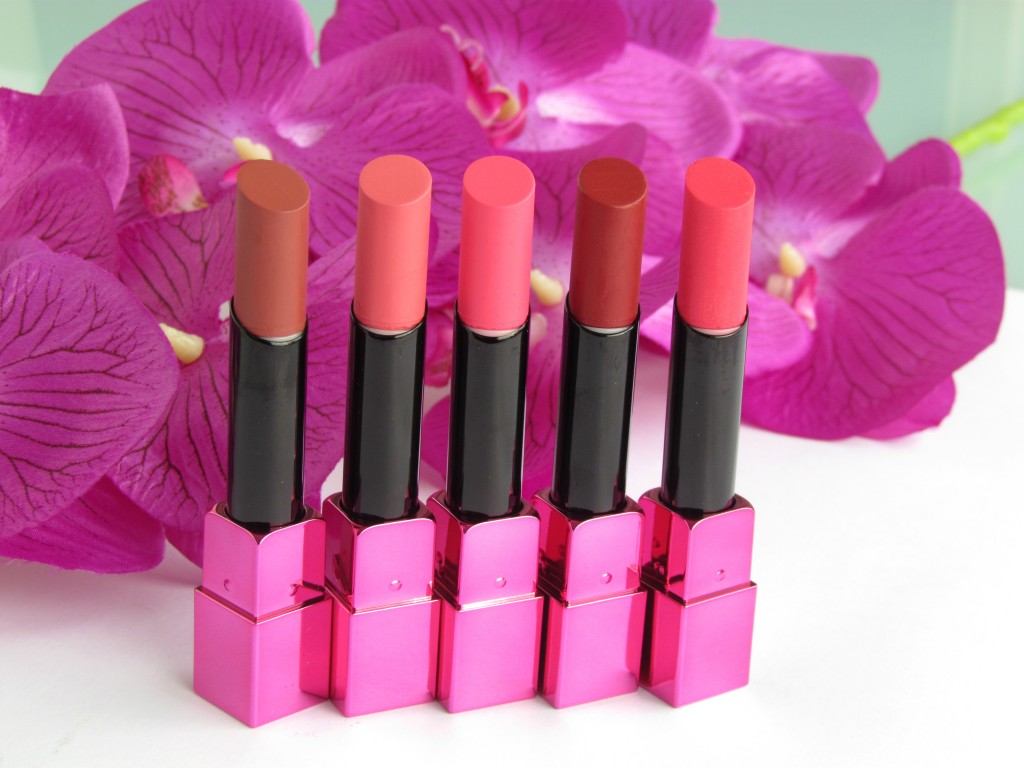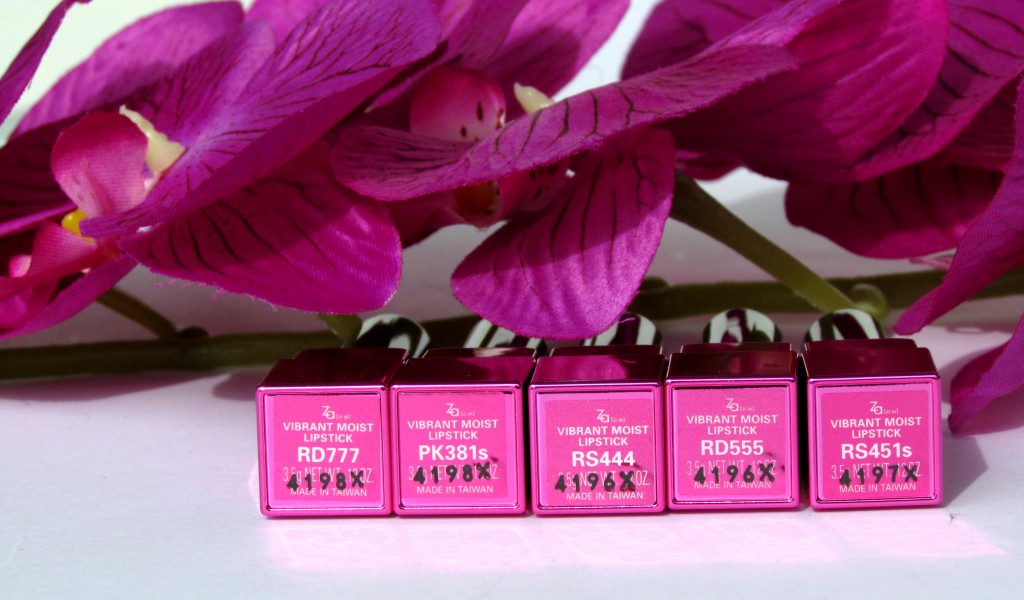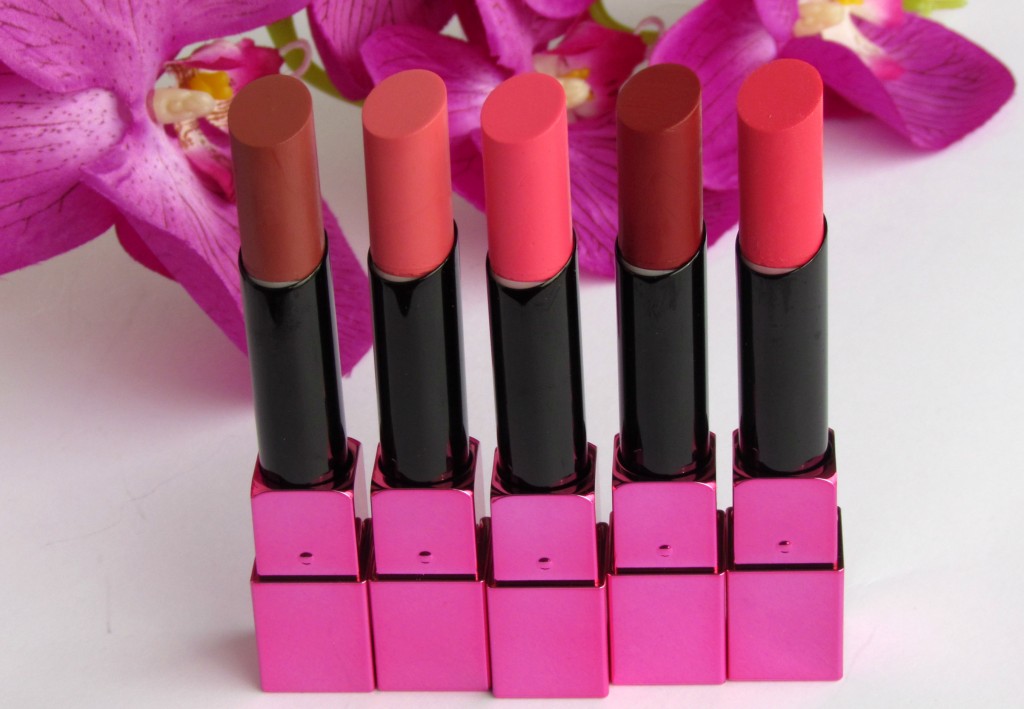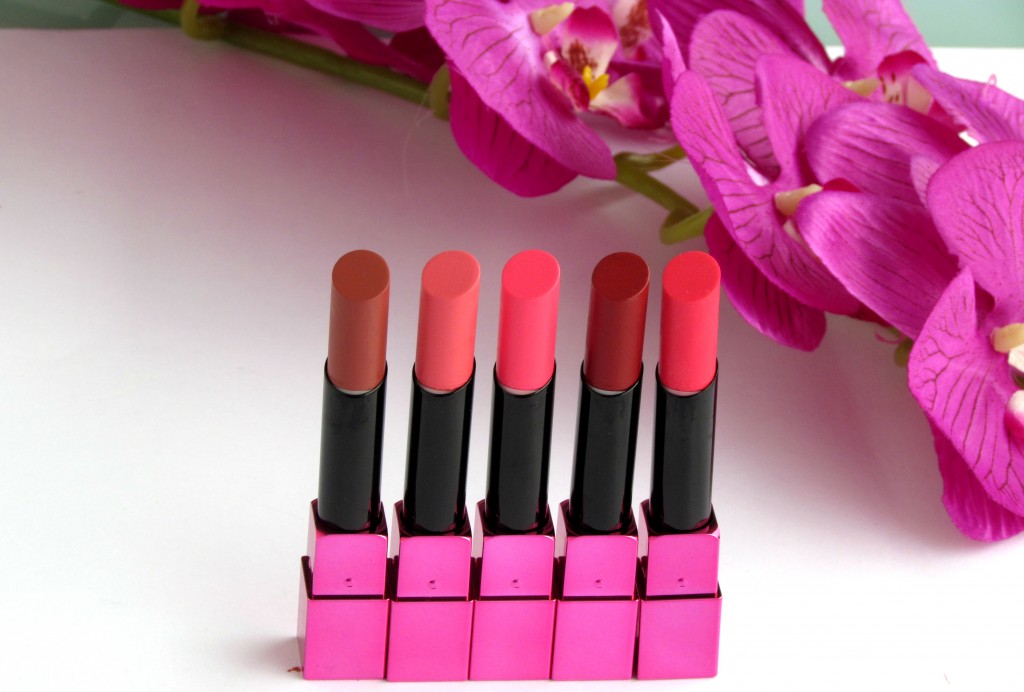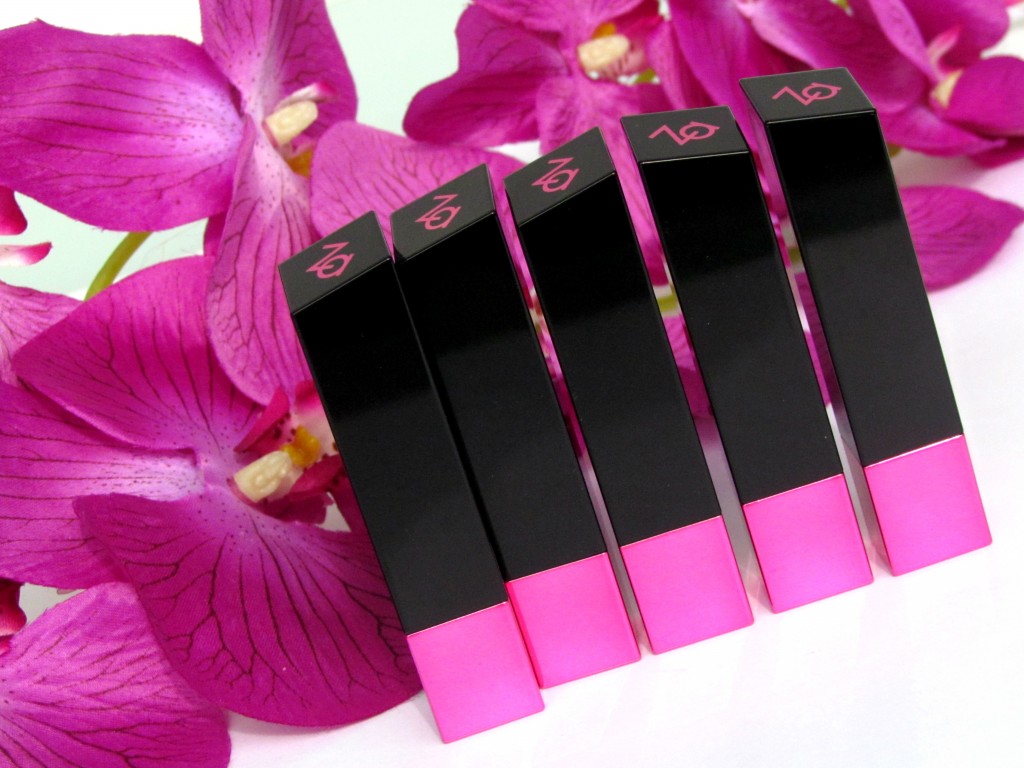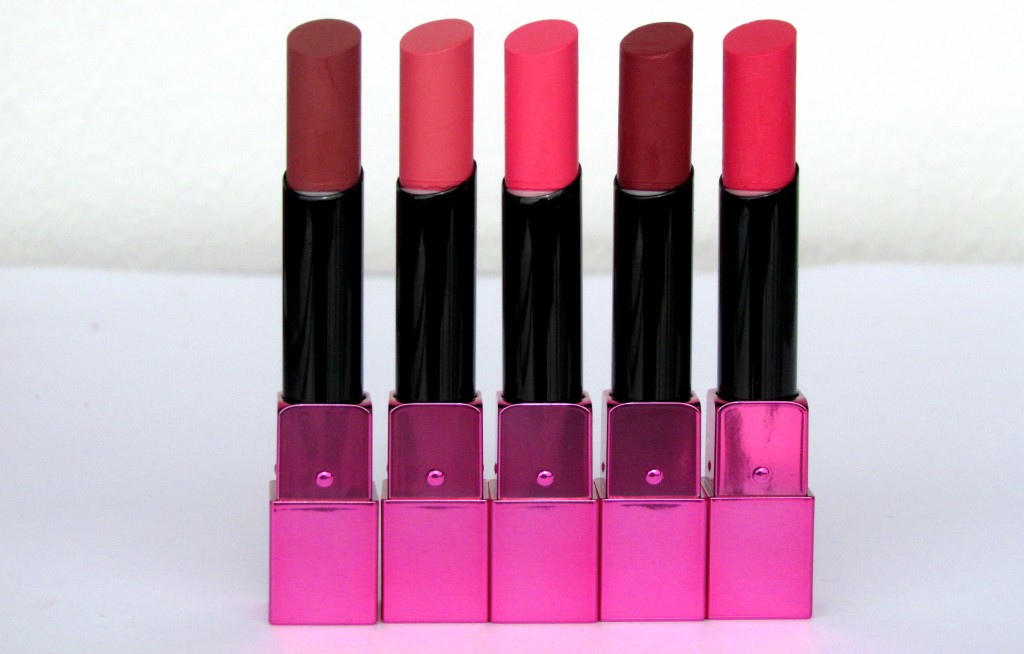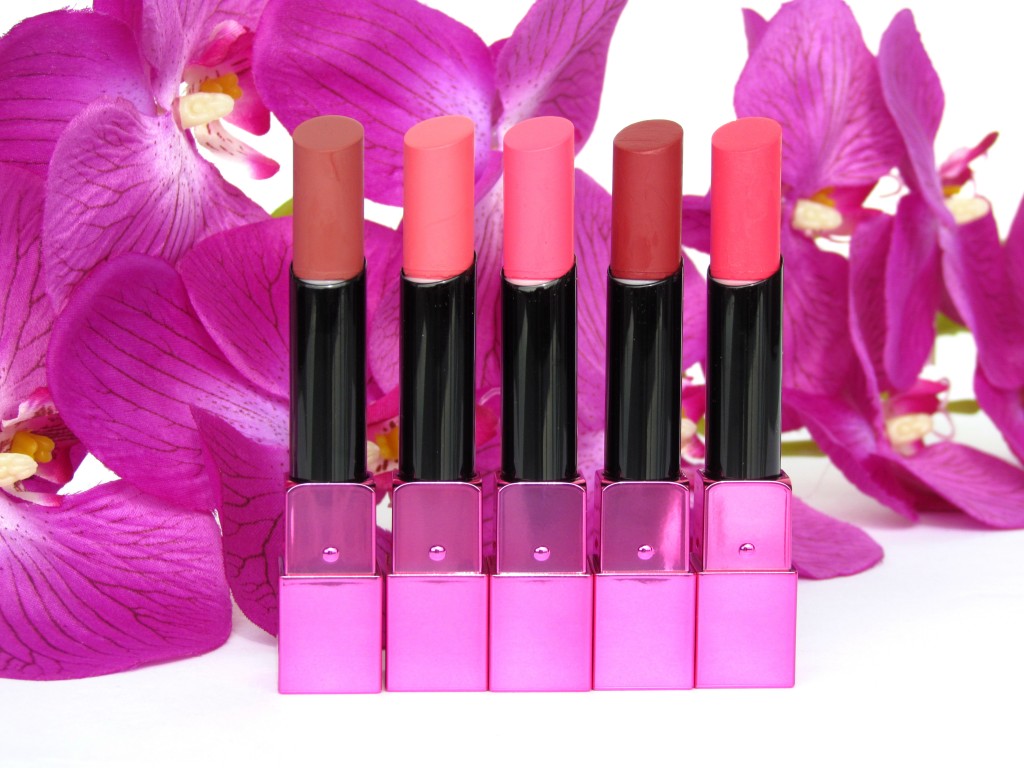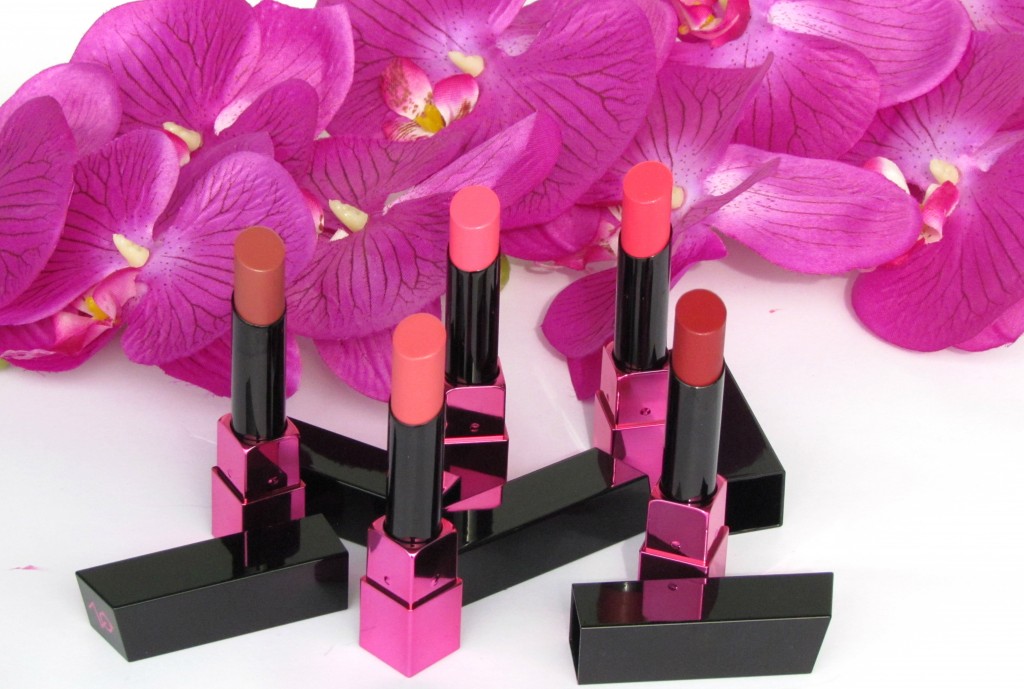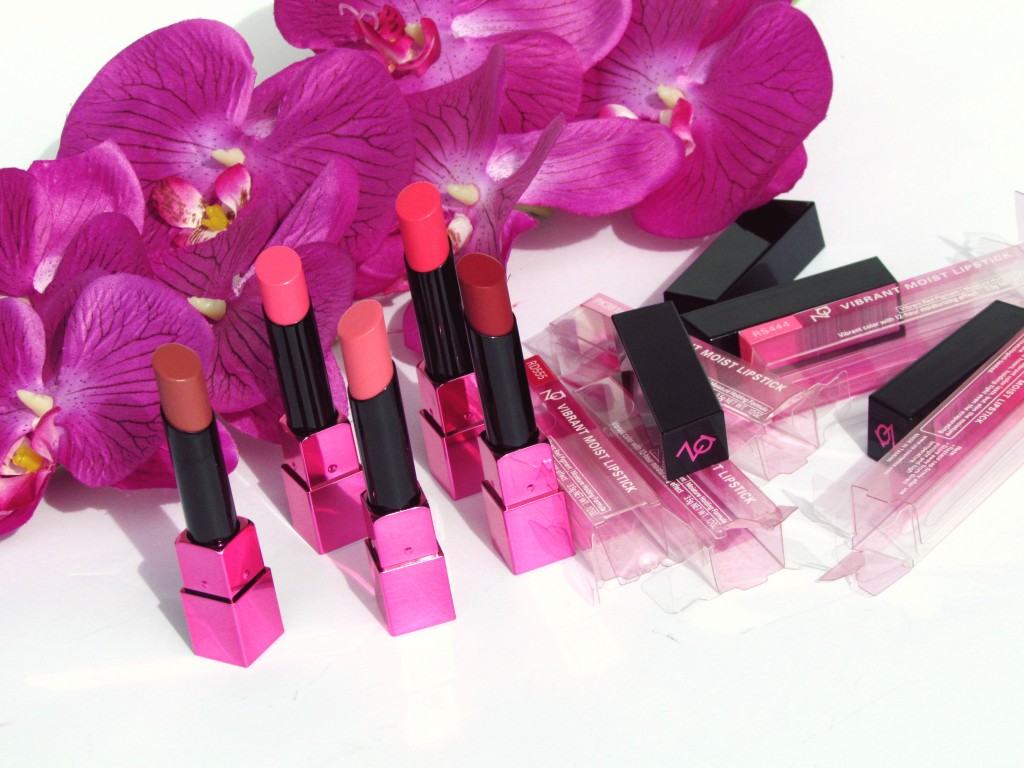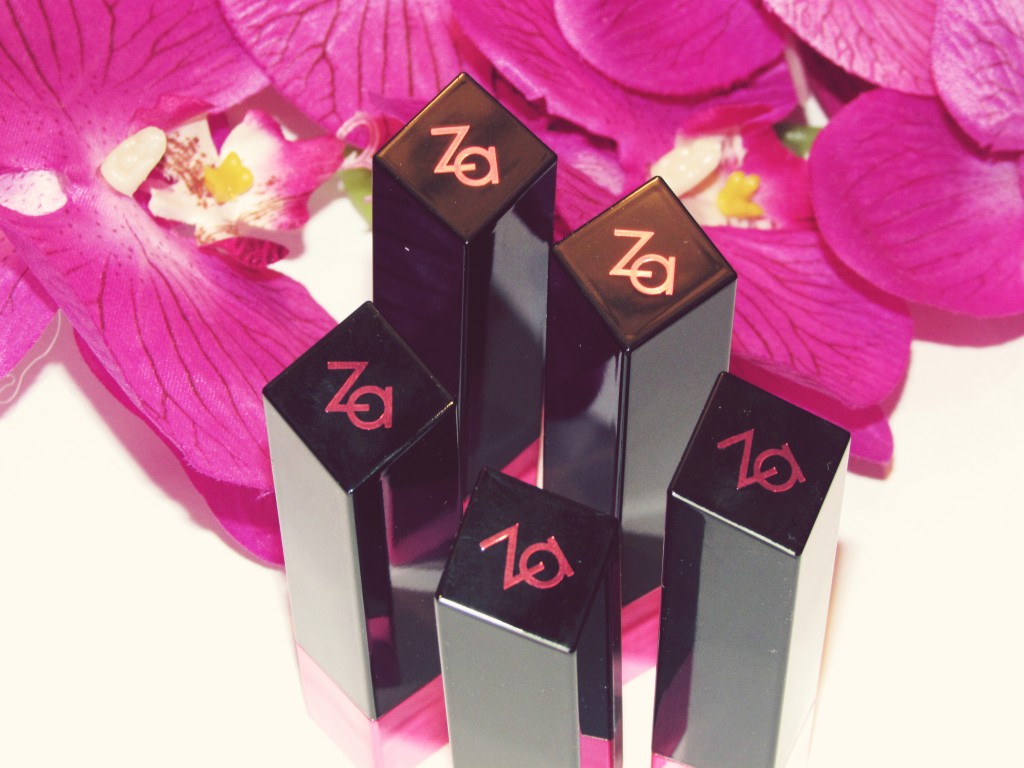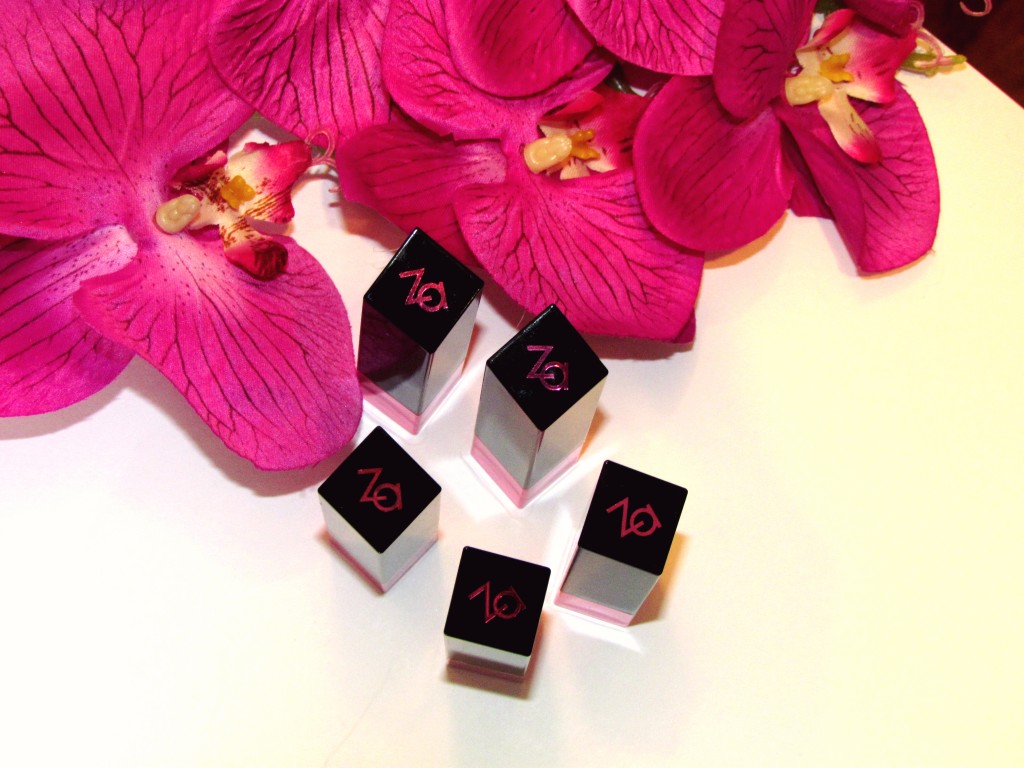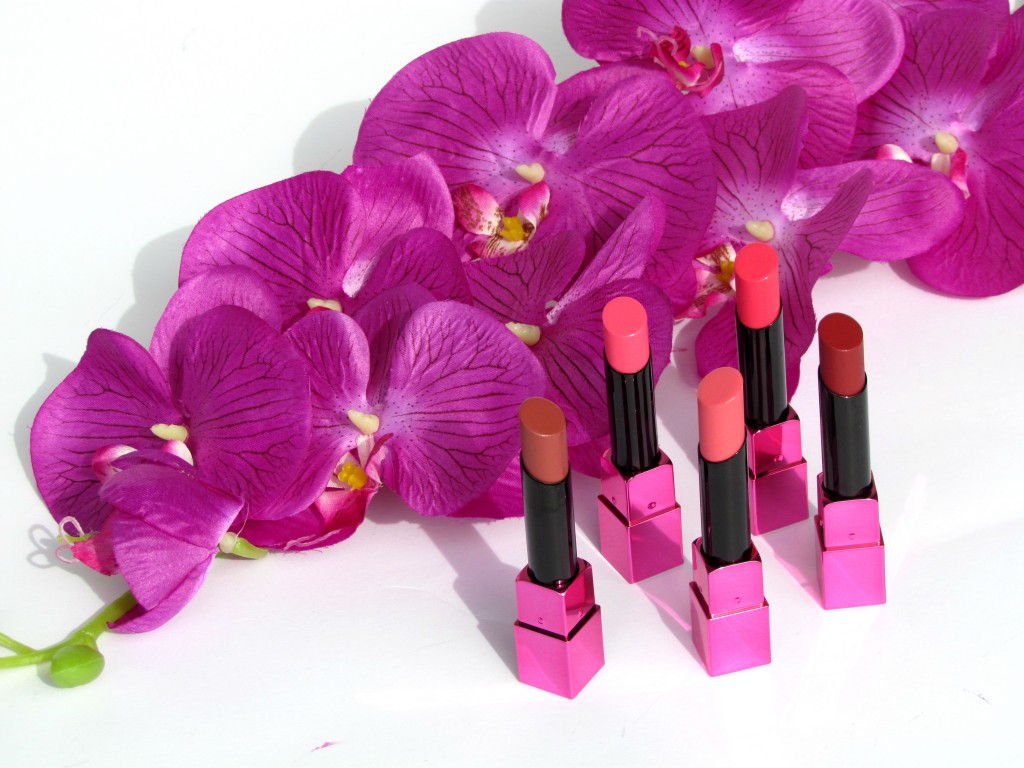 Moving onto swatches & my experiences
Shade & Texture: Formula of these lipsticks are very good. These some kind of remind me about Revlon Color bursts, these melt on to my lips, feels very smooth, creamy and hydrating at the same time. gives a nice glossy finish to the lips.
Pigmentation : For my lips, I felt the lighter shade didn't match that match. They are pigmented. But the pink shades are not a match for Indian skin tones (especially for MAC NC 40 and higher) ; If you are of paler skin tones, the lighter shades might work for you. The lighter shades sat on my fine lines of the lips and transfer easily. So, I kind if hated the lighter shades. However, the darker shades are really awesome on warmer skin tones. I loved how the shades RD555 & RD777 looked on me.
Longevity: For pigmented lips- the darker shades are very good. The darker shades lasts for about  5 hours while the lighter shades started to fade after 3 hours of wear.
Swatches & LOTDs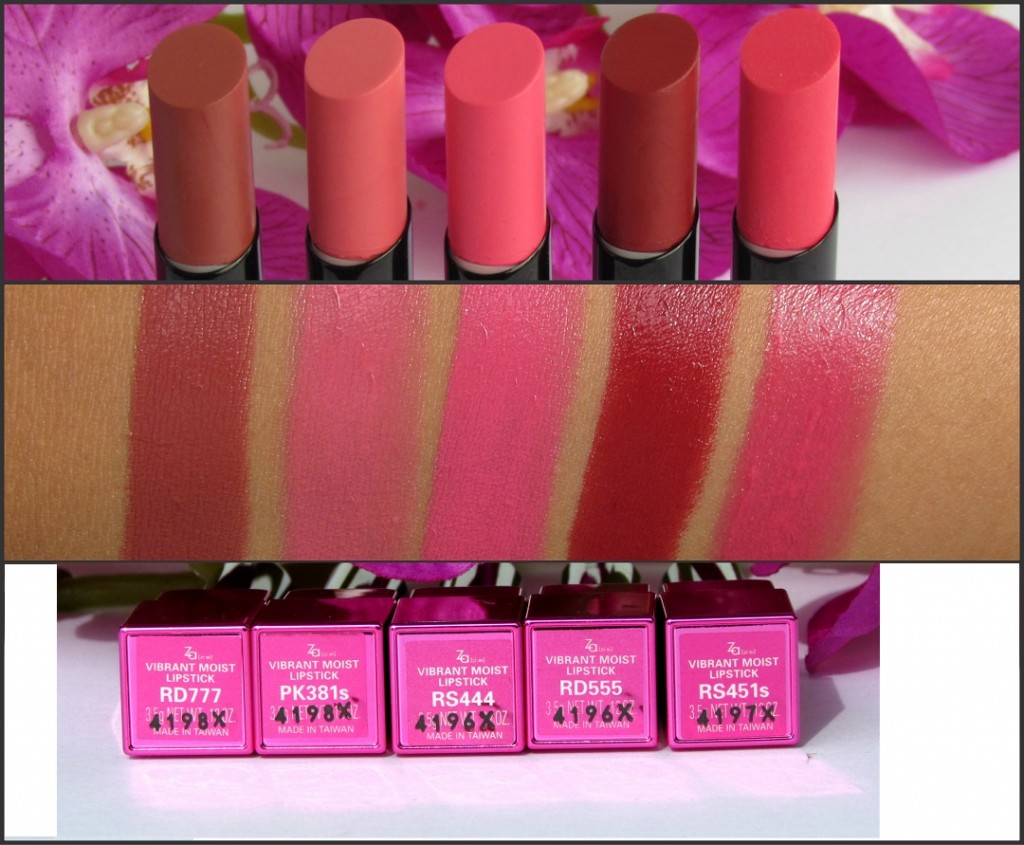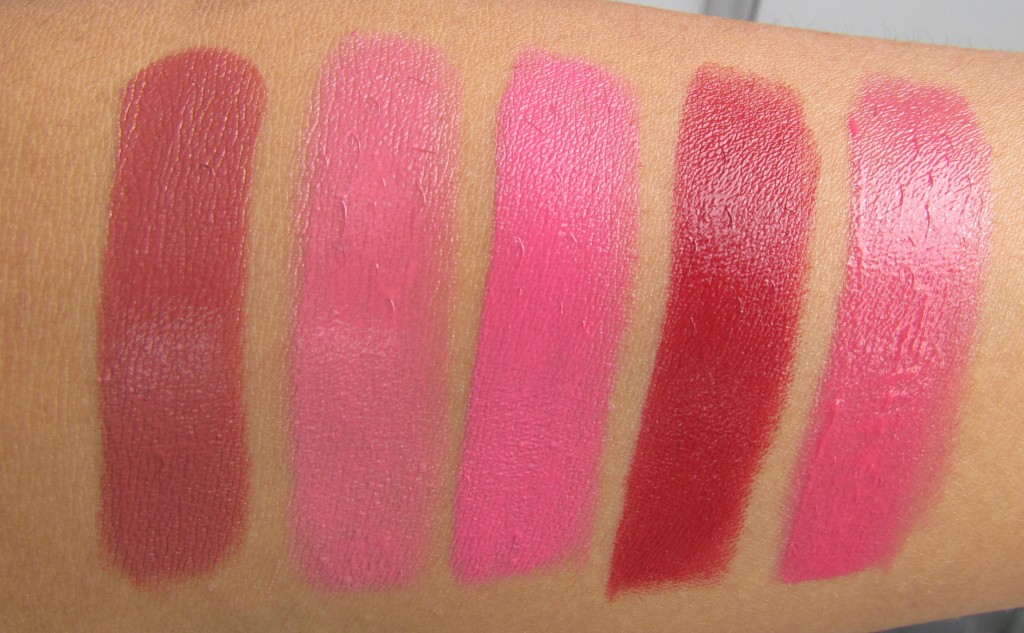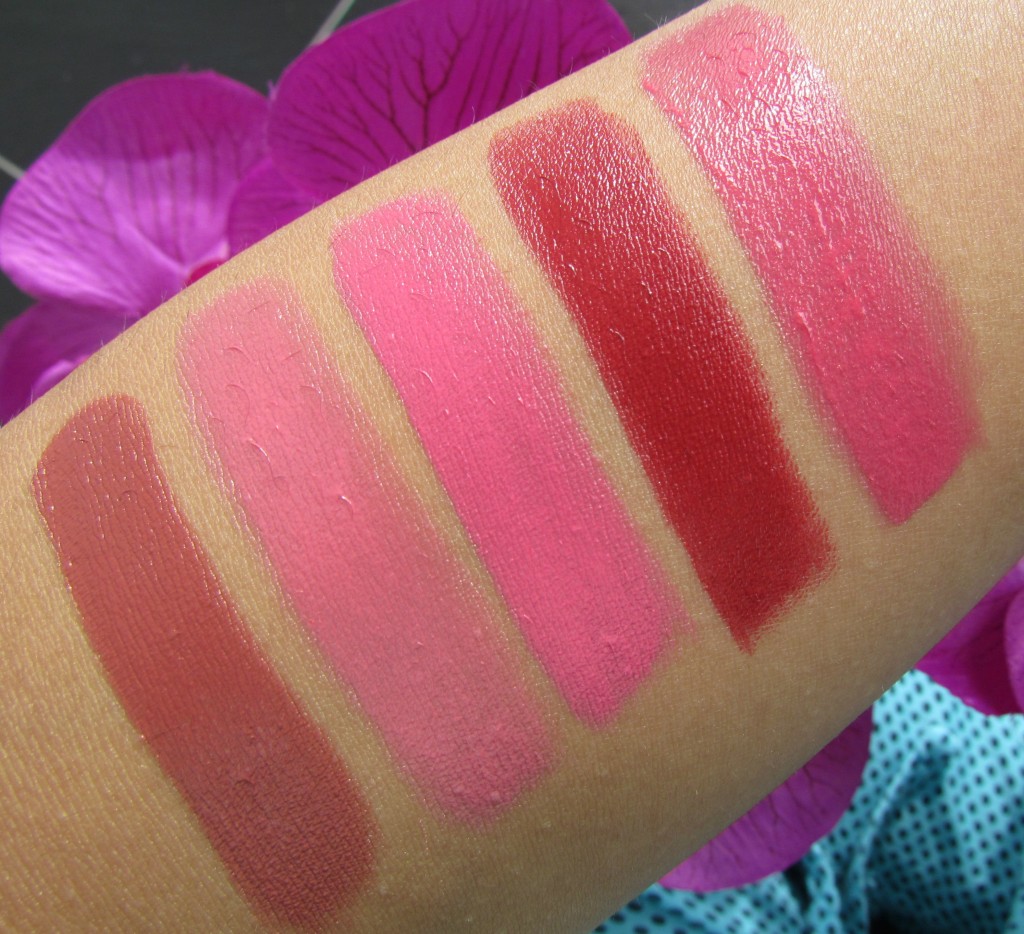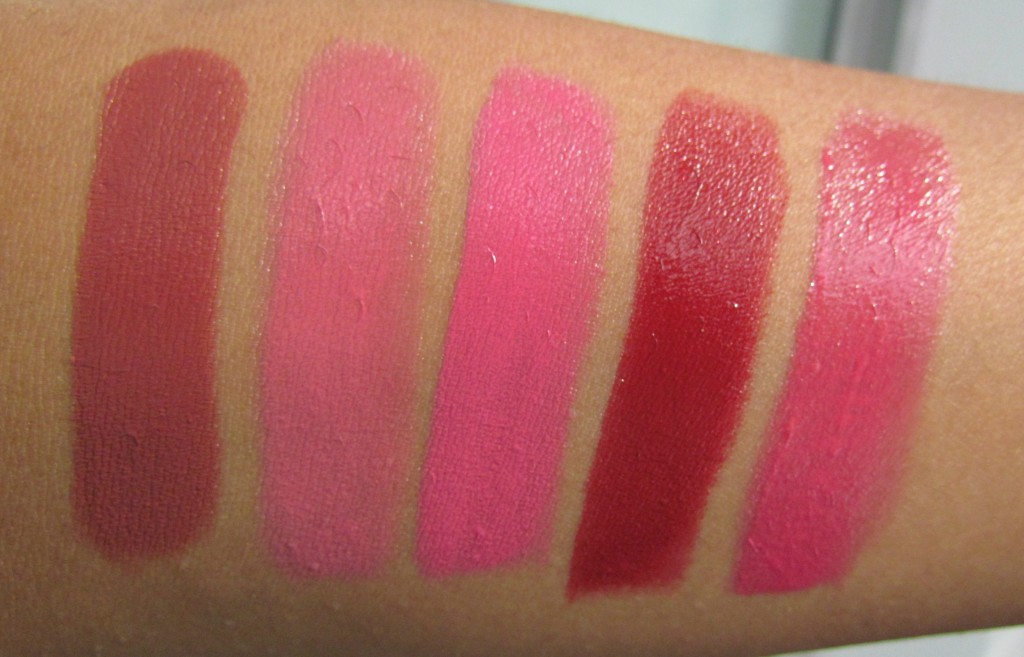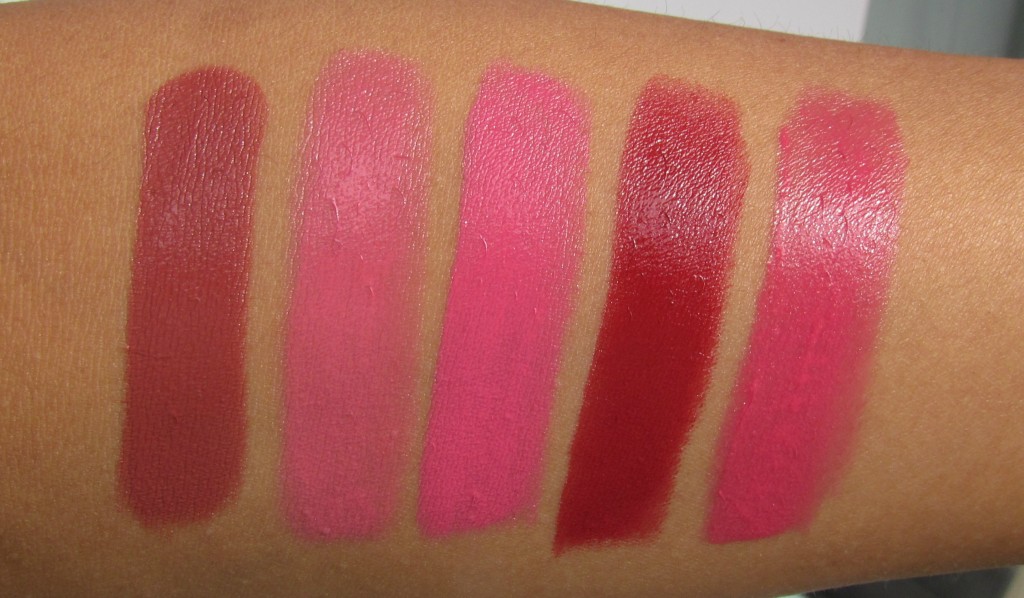 Shade RD777 – A warm dark nude/brown – MLBB shade for many. Perfect for day wear.  This shade is intensely pigmented and I can see myself wearing it a lot.  How it looks on me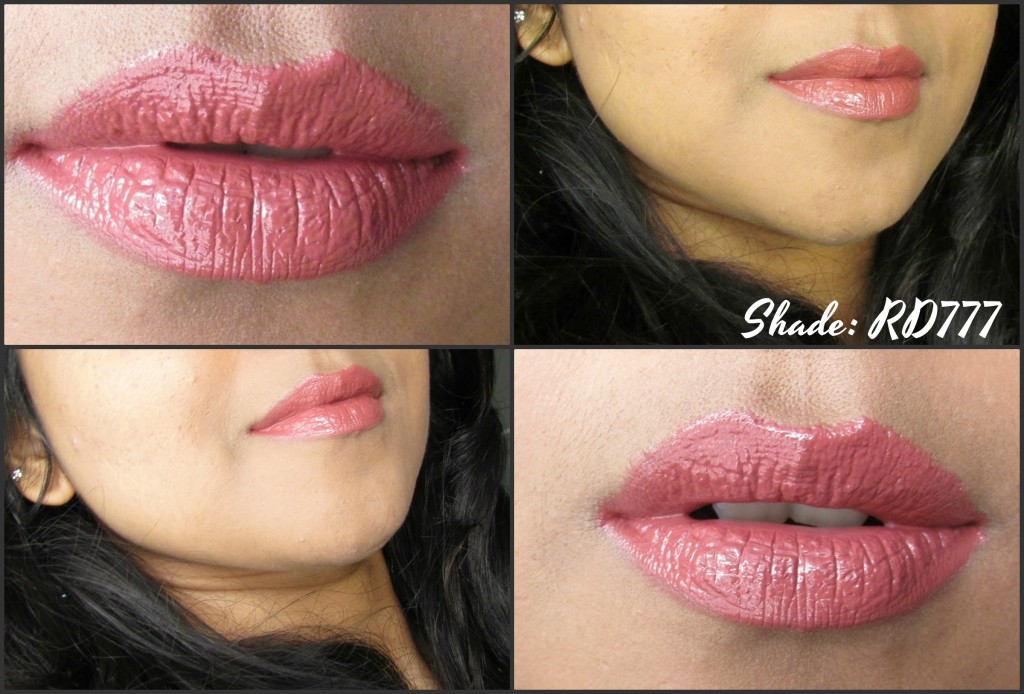 Shade : PK381s: A pale  pink shade- won't suit warmer skin tones much. It looked very horrible on my lips. woan't recommend this shade to you if you are NC40 and above. not very pigmented! even after 4-5 swipes of it- my lips look horrible!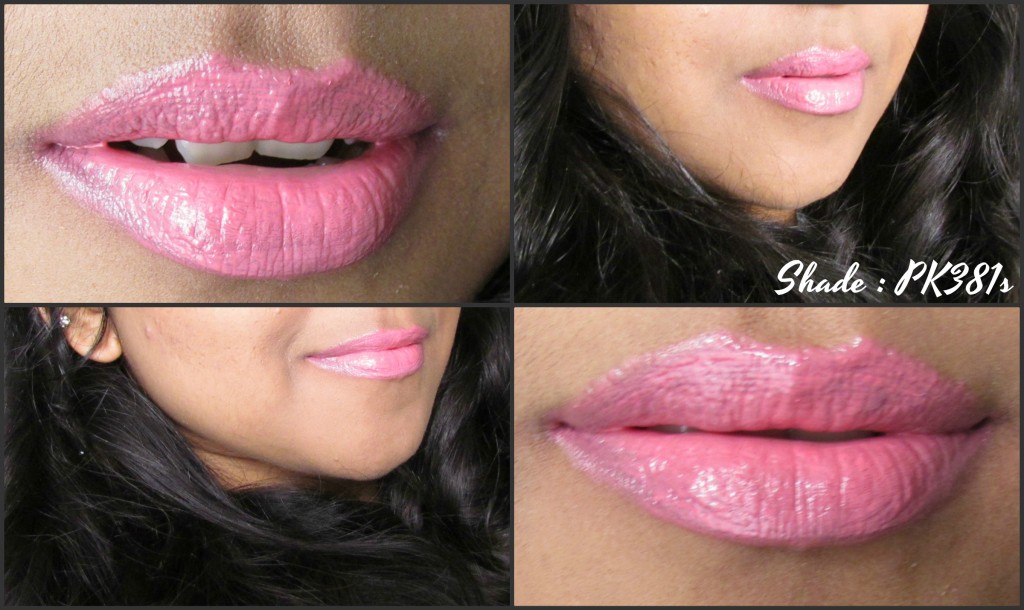 Shade: RS444 – A very bright candy pink shade. It looks nice with full makeup on my face and I quite liked it. it brightens your overall complexion. Very nicely pigmented too.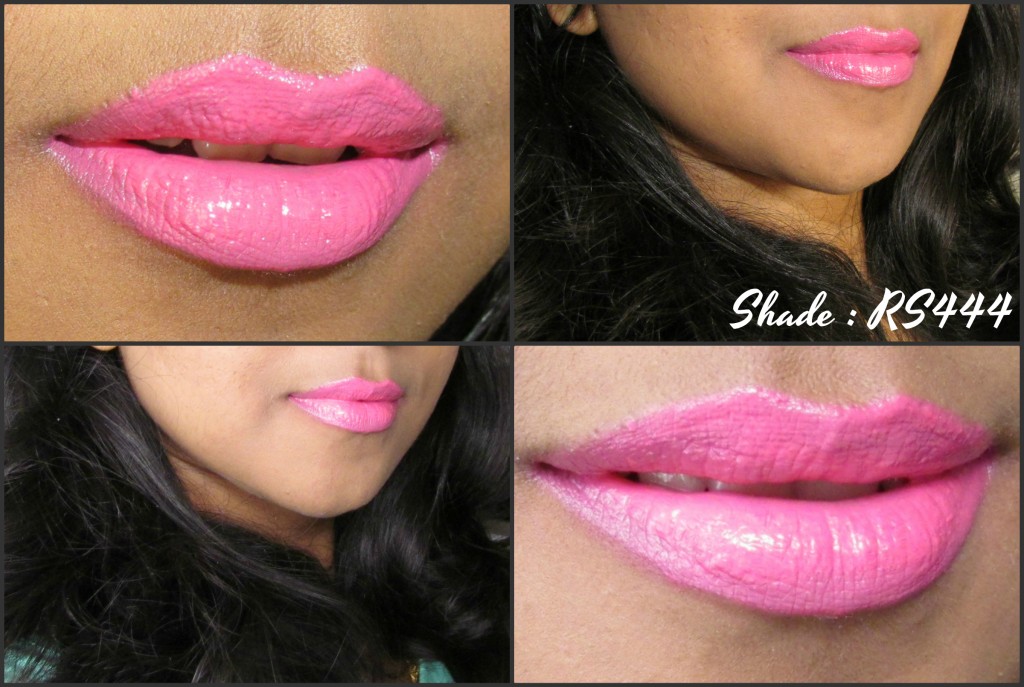 Shade : RS451s – This is a warm pink shade. Not very pigmented like other shades. I hated this one too. even after 3-4 swipes- I found it difficult to apply the shade onto my lips. IT looked uneven  :/ not recommend this at all!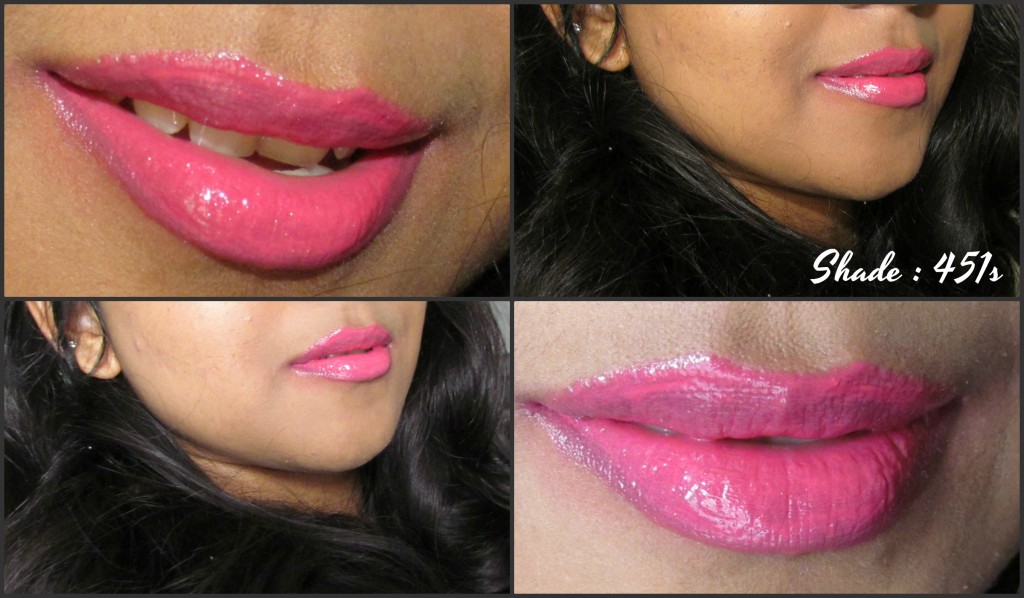 Shade : RD555 – A deep red color, Wow, my favorite of all! insanely pigmented. glides easily onto lips.  Single swipe covers the pigmentation! Highly recommend this shade!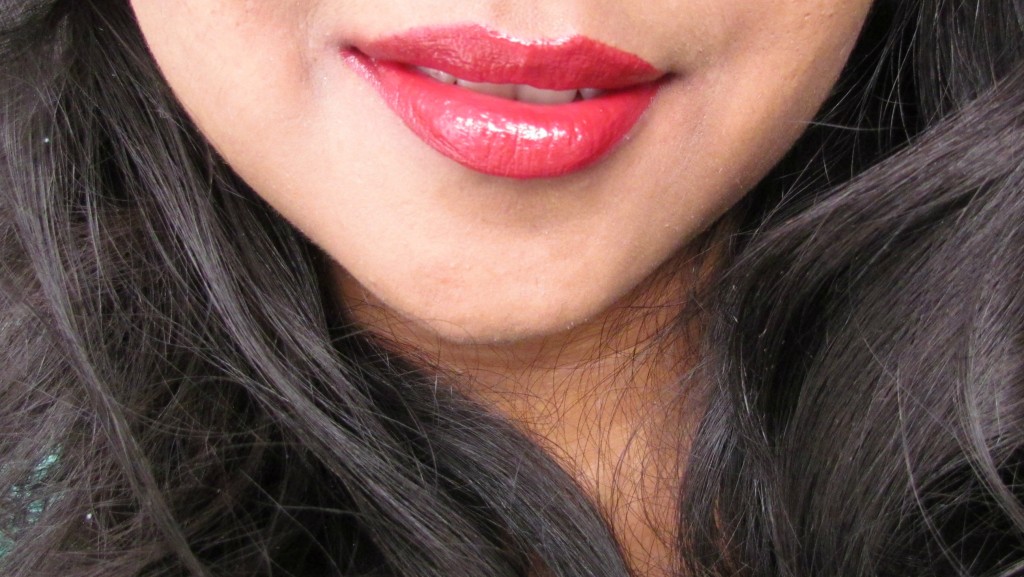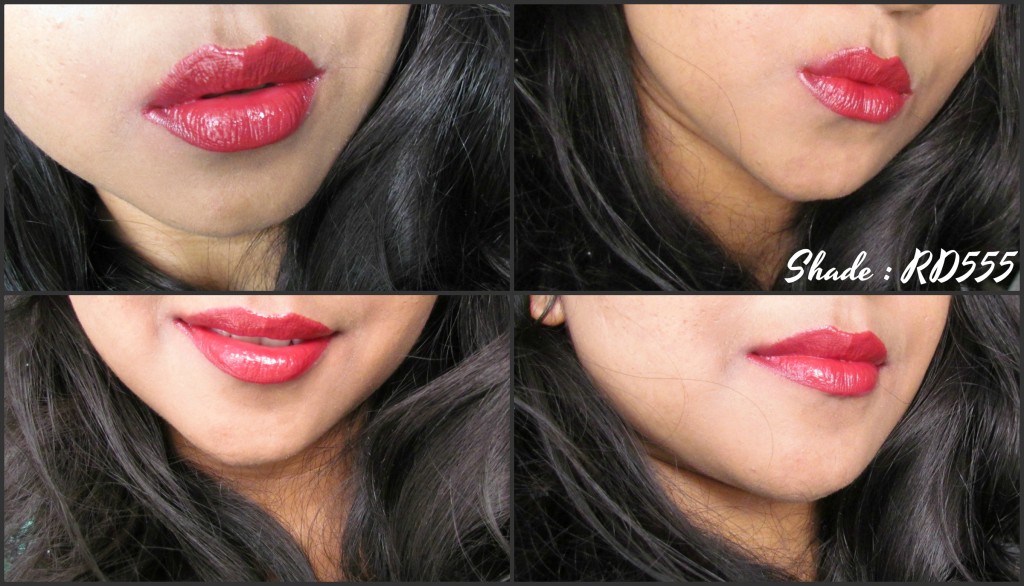 Overall, these lipsticks are available in 15 different shades. These are not yet launched in India. These are available across NZ. A variety of shades to choose from, a different metallic finish packaging that is different from usual drug store brands. Some of the shades have intense pigmentation and suits every skin tones. These are hydrating and moisturizing on lips.
**Products send by brand PR for consideration. However, my review is honest and unbiased as always