No makeup look is complete without a pop of color on your lips. A perfect pout surely brightens the entire look. Spring is one of my favorite seasons. With flowers blooming all over. You can just throw on a simple denim and a plain tee and then slap on a pop of color on your lips and be instantly ready for spring.
MAC lipsticks are really an affordable high-end brand and is a favorite among all beauties from all over the world. In NZ, M.A.C Lipsticks are priced at RRP $40.00 (Limited Edition lipsticks vary in price).
Here, in this post I thought I would share with you all my favorite 8 MAC lipsticks that would look perfect on this season. Grab some snacks and your favorite drink as you continue to read this post. Warning: It's going to be a lengthy post – Picture heavy. 🙂 Lets move on to the post!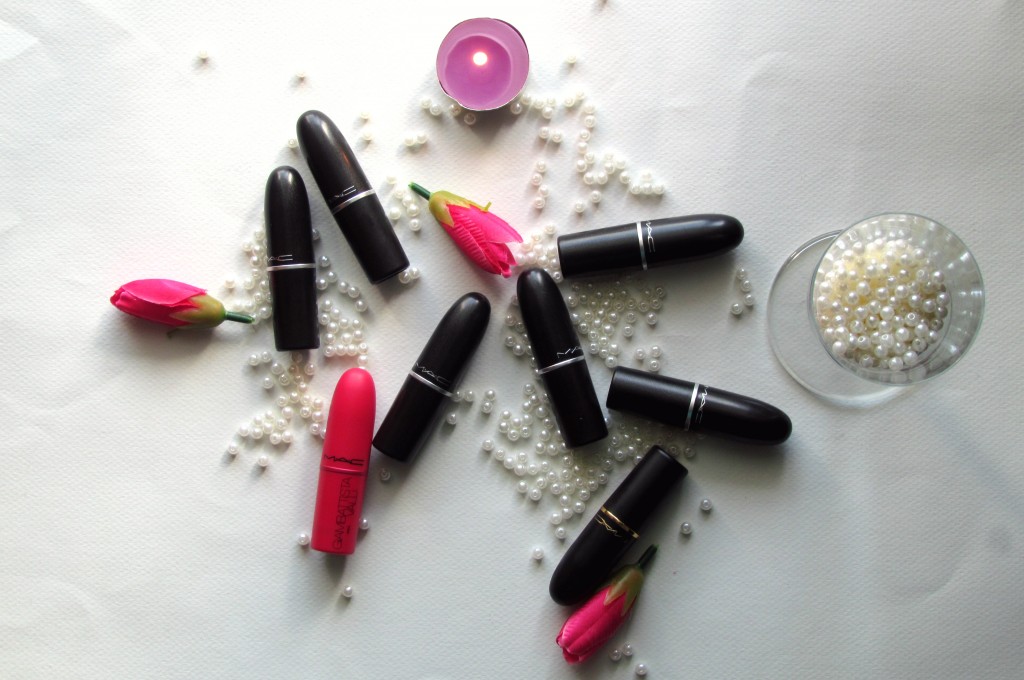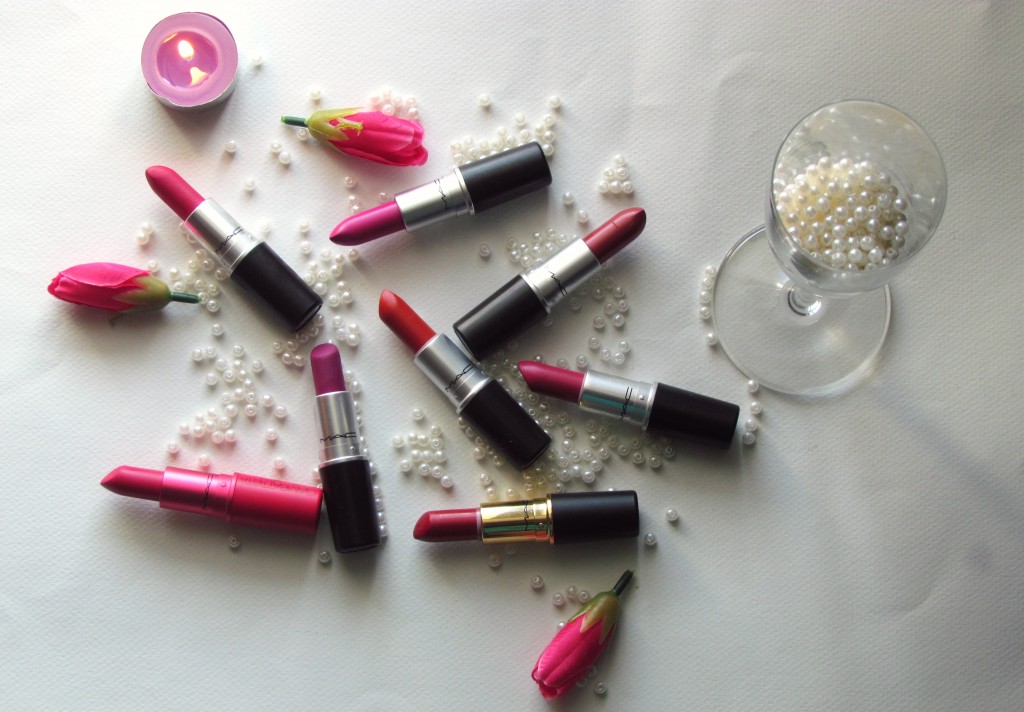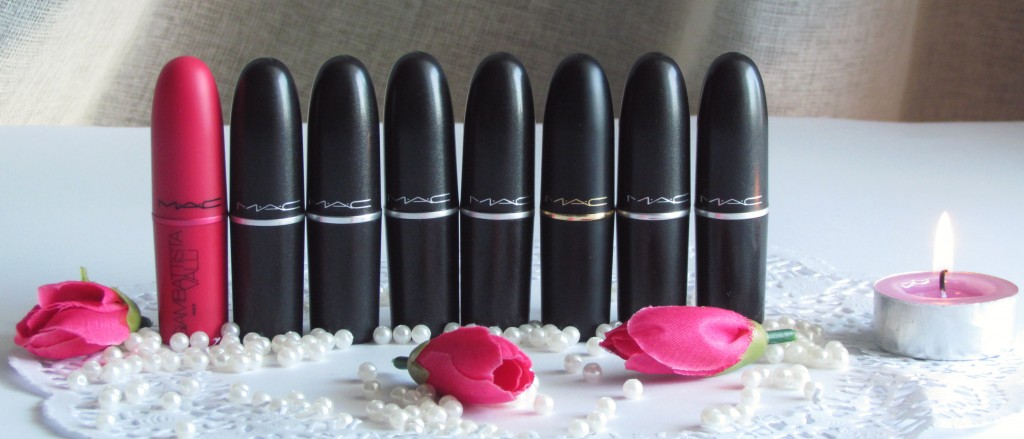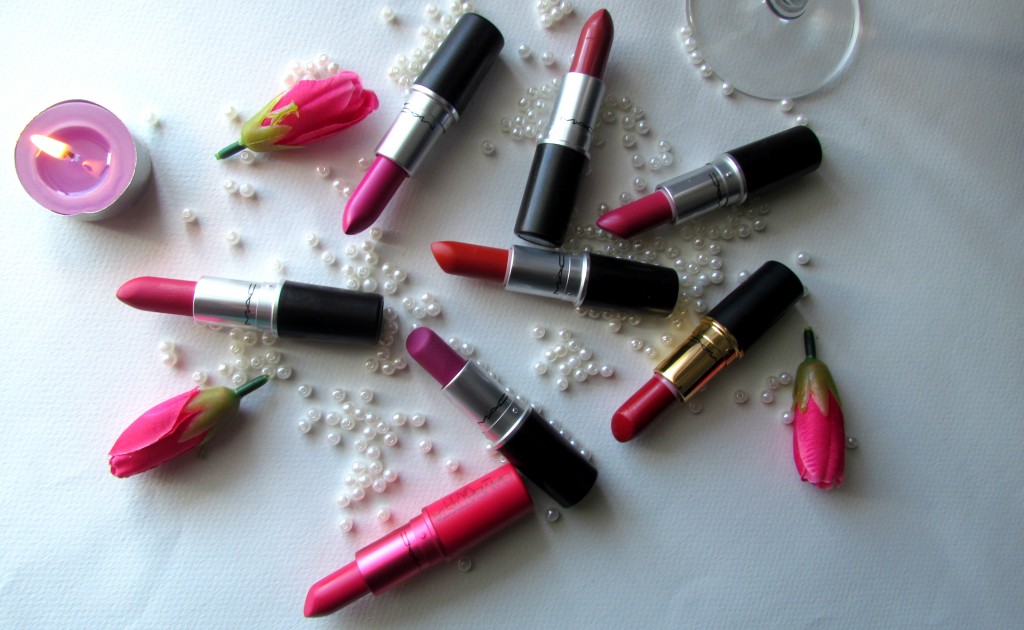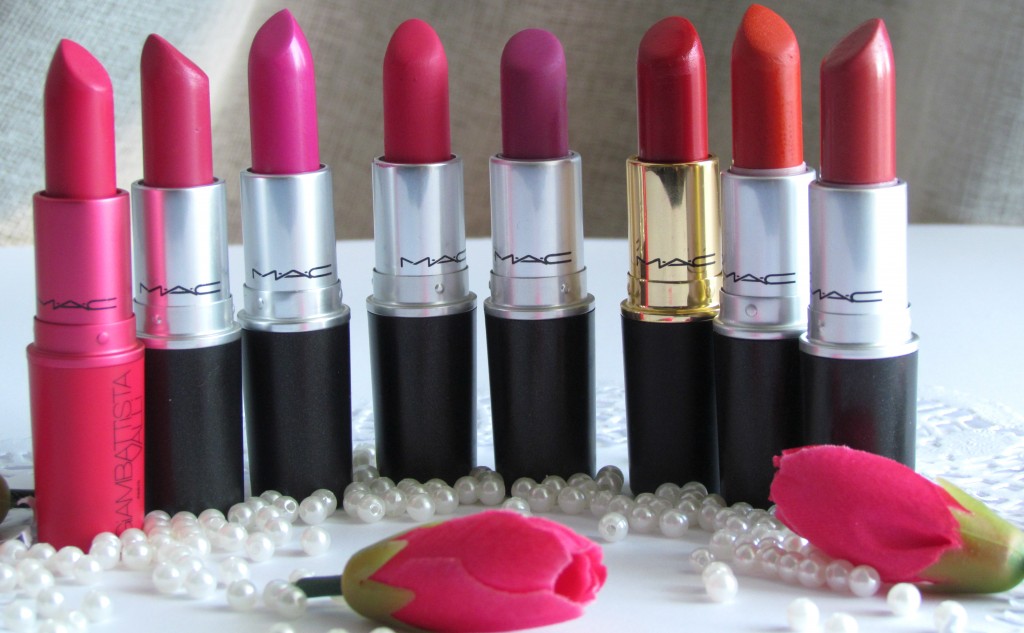 My top 8 MAC lipsticks for Spring
MAC TATS*
MAC Red Balloon
MAC Embrace Me
MAC All Fired Up
MAC Flat Out Fabulous
MAC Prepare For Pleasure
MAC So Chaud
MAC On Hold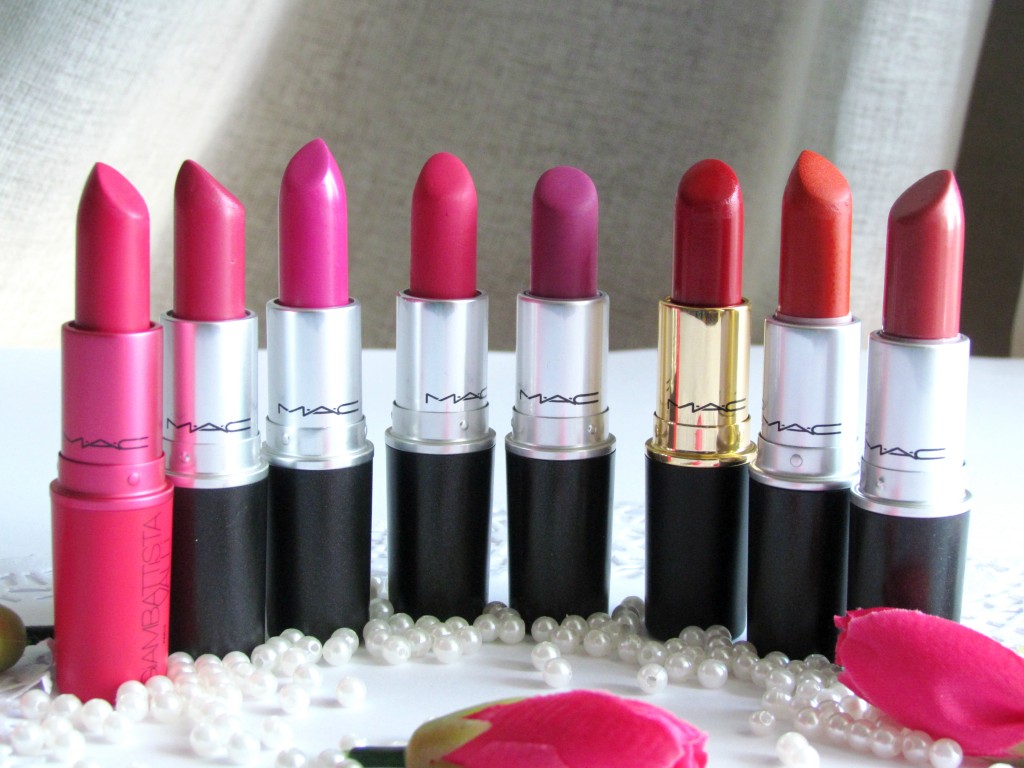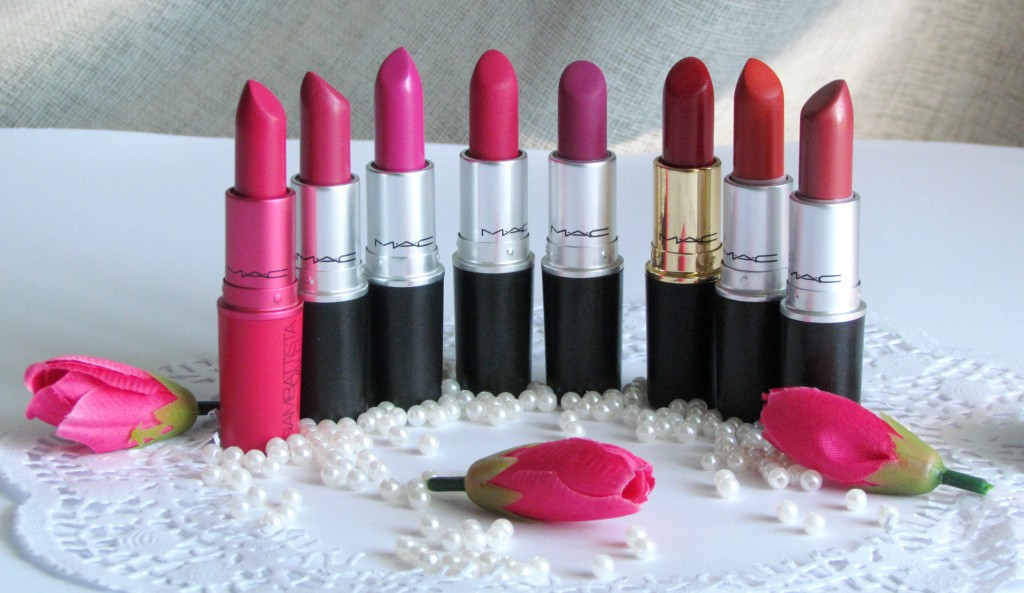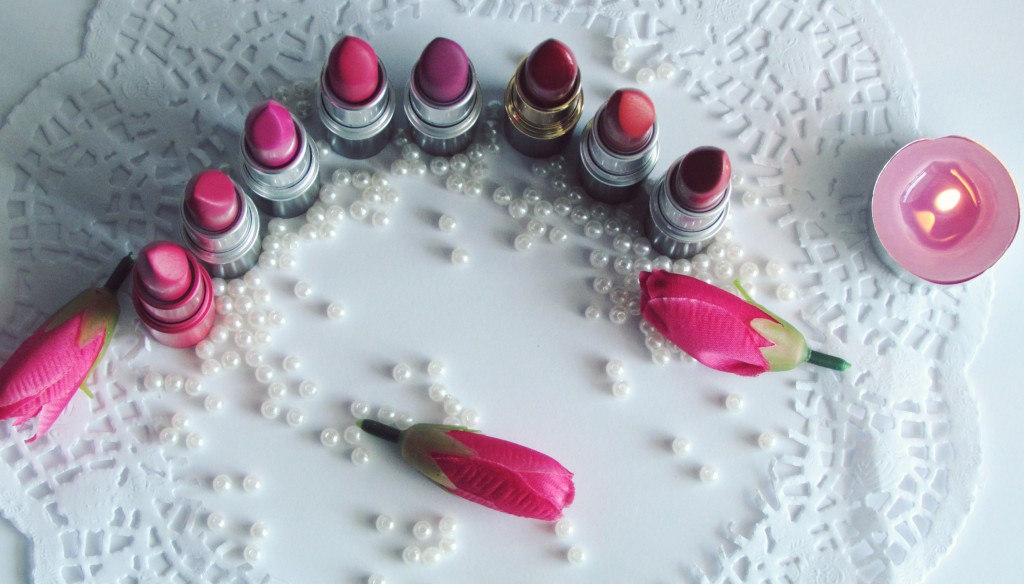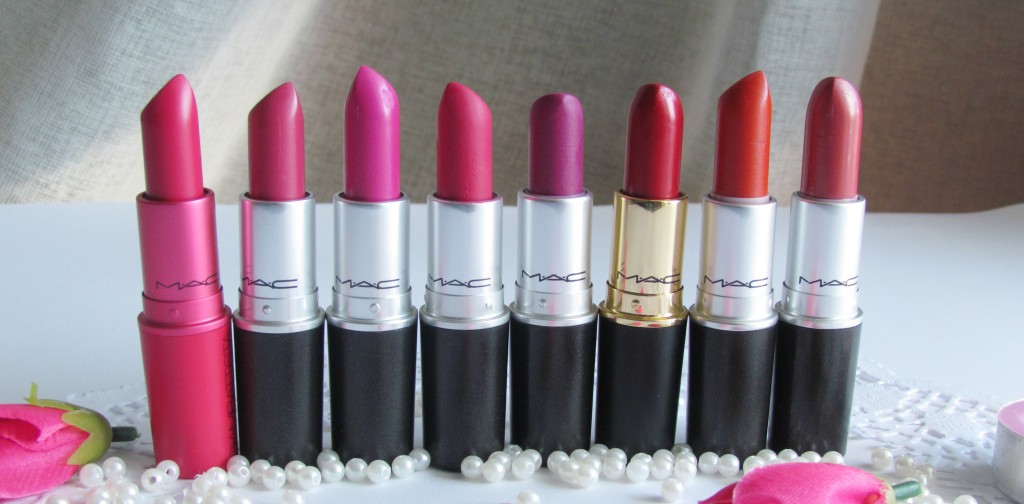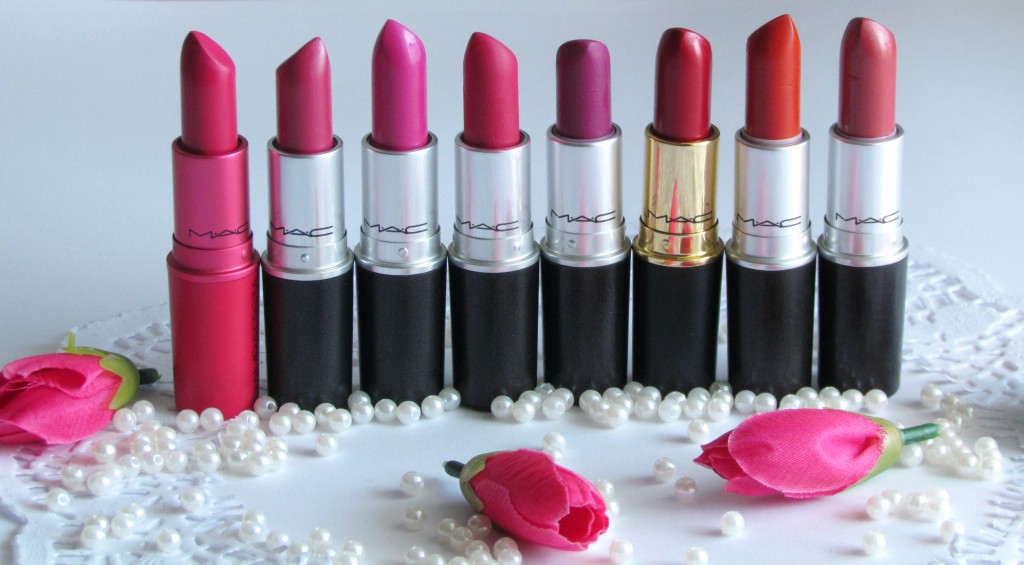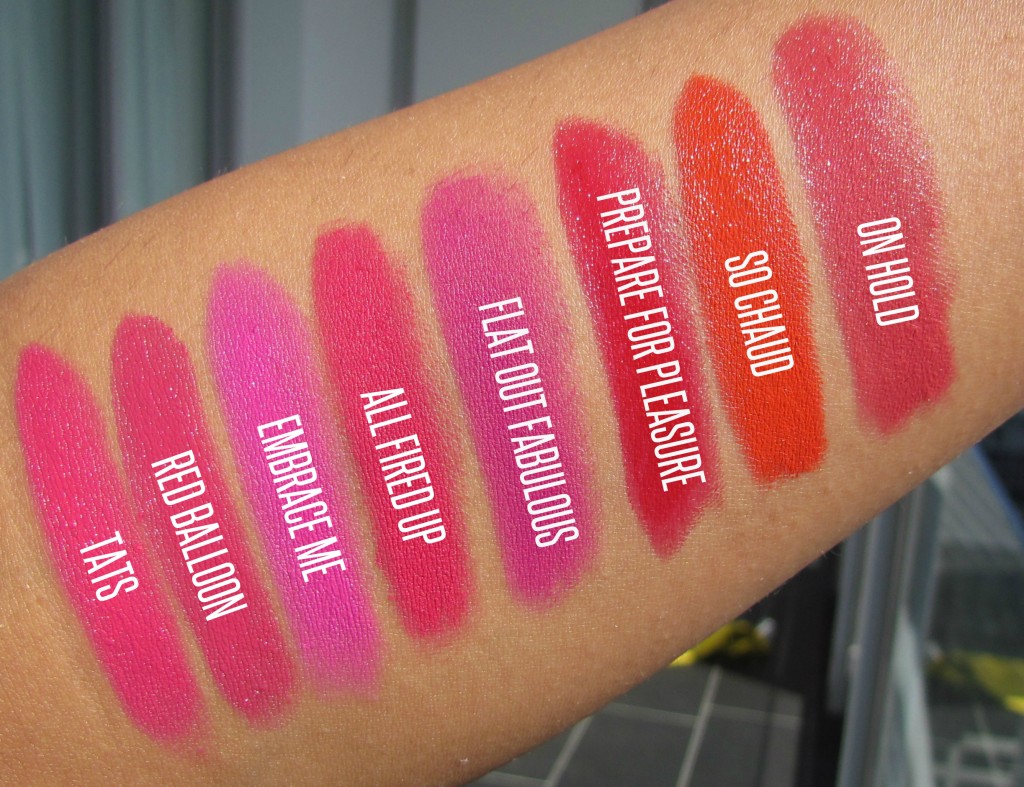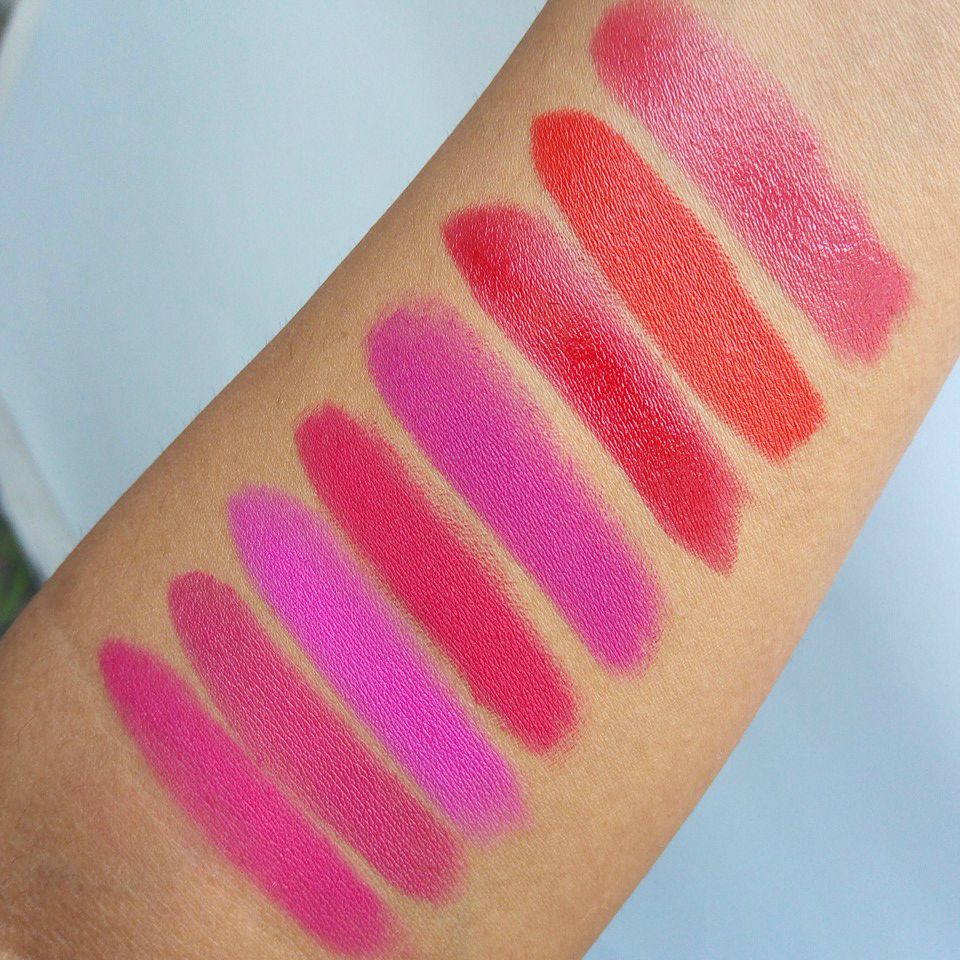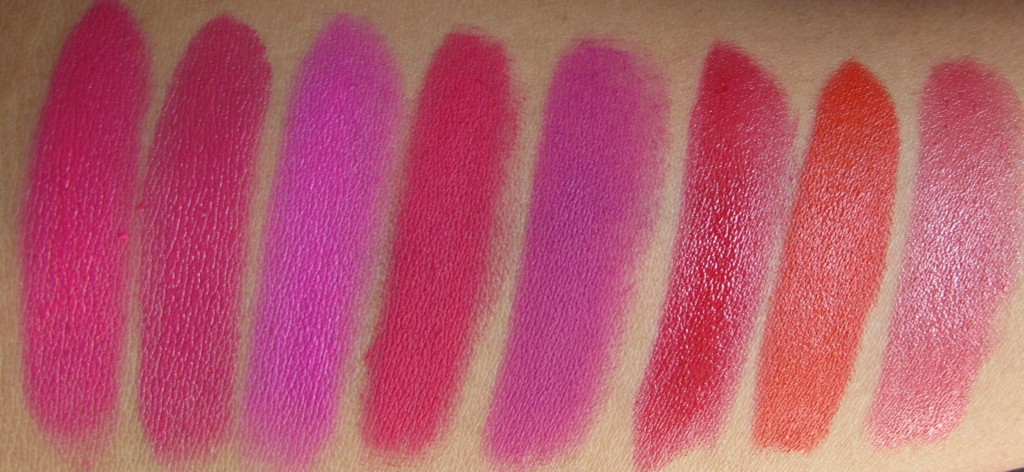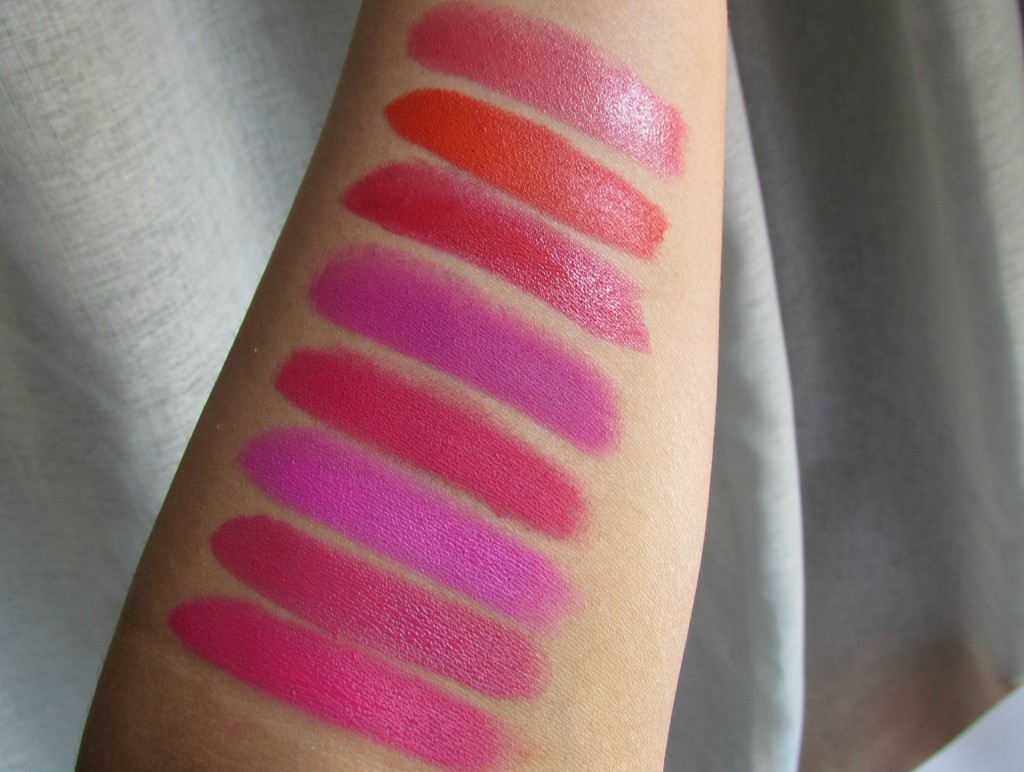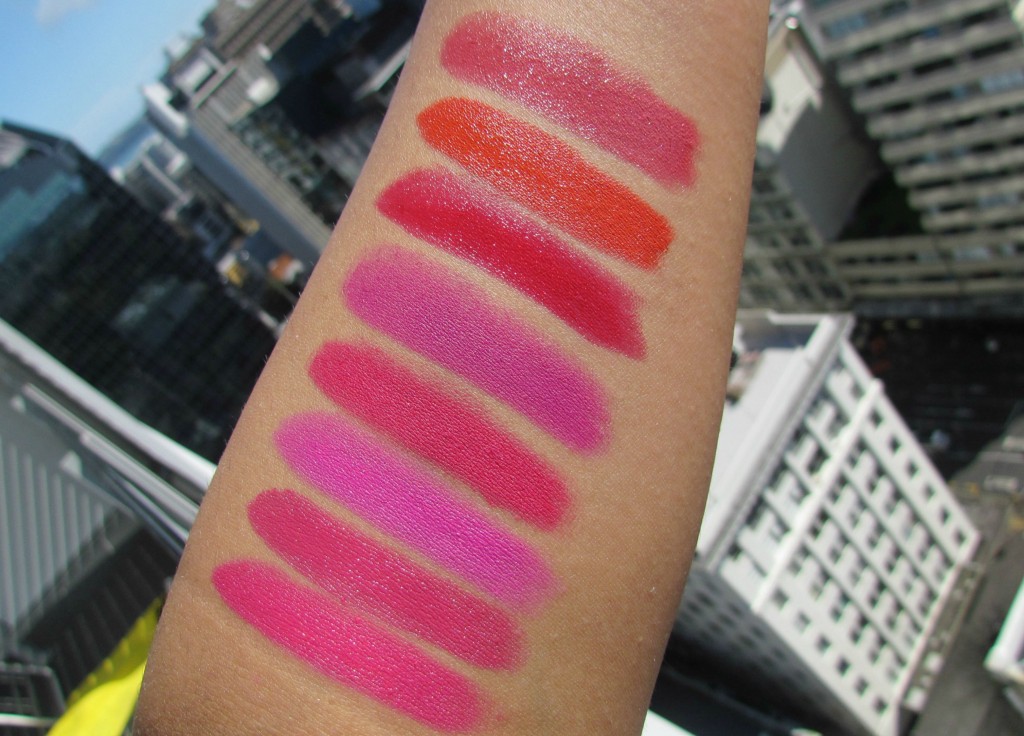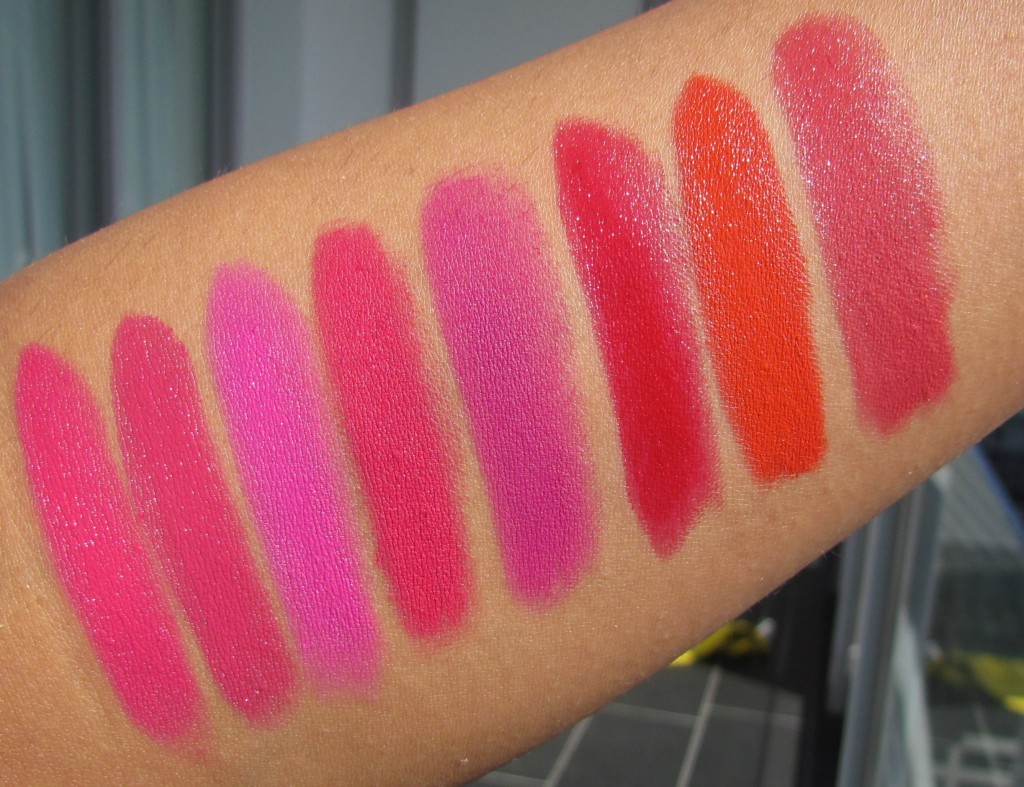 MAC TATS*
Shade : A bright hot pink
Finish : Matte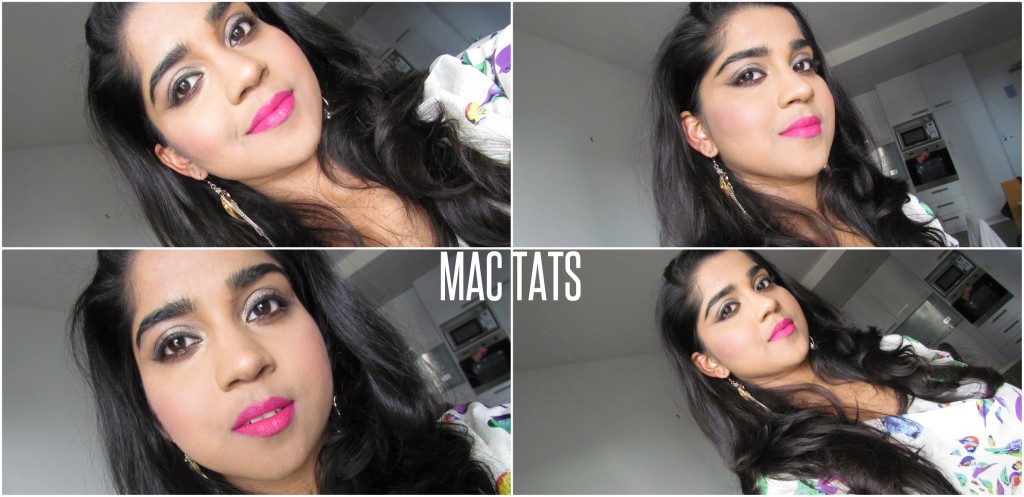 I am really loving this shade. What makes it beautiful is its LE packaging. How adorable is that pink bullet. It's a wearable pink with blue undertones with a semi matte finish.  Absolute favorite! Read the full post here
MAC Red Balloon
Shade : hot fuchsia
Finish : Amplified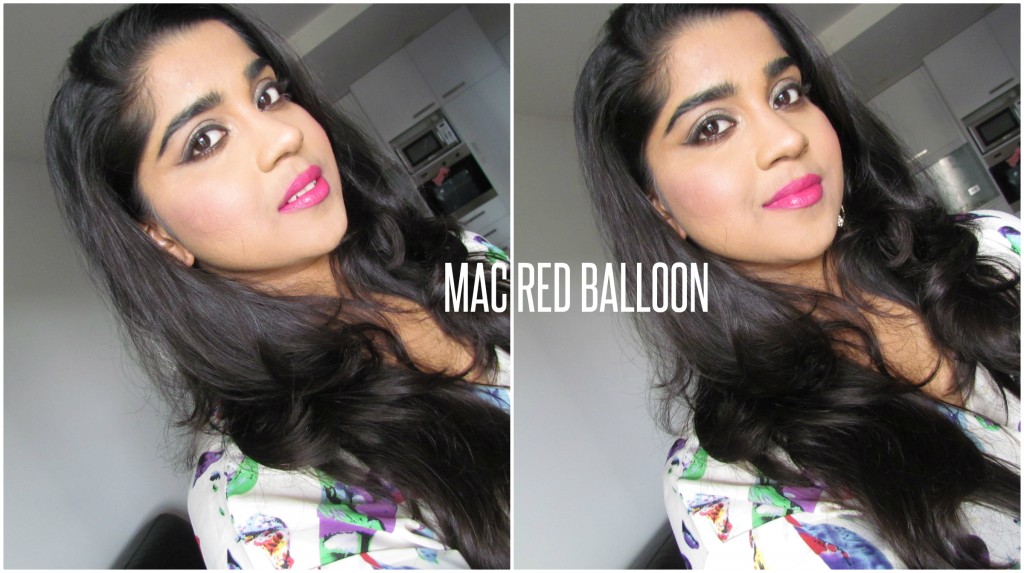 Red Balloon is of amplified finish so the texture is very creamy. A very versatile cool toned fuchsia shade that suits every skin tone. Read full review from our guest writer Samannita here
MAC Embrace Me
Shade : bright fuchsia cream
Finish : matte


A candy pink shade with blue undertones, matte finish & applies smoothly. Very similar to Pink Pigeon, Candy-Yum-Yum, Daddy's little girl etc by MAC.
MAC All Fired Up
Shade : bright reddish-fuchsia
Finish : Retro Matte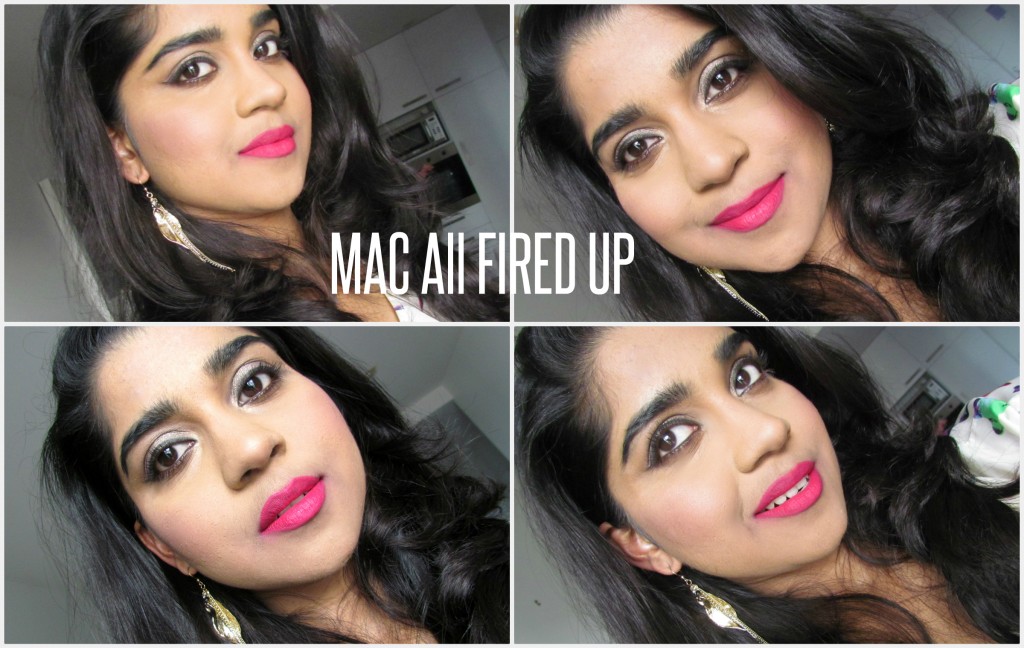 My favorite retro matte lipstick from MAC. this is my repurchase from MAC. I love using it whenever there is a party or any function. I love the shade and how well it compliments my skintone. Our writer have reviewed it here
MAC Flat Out Fabulous
Shade : Bright Plum
Finish : Retro matte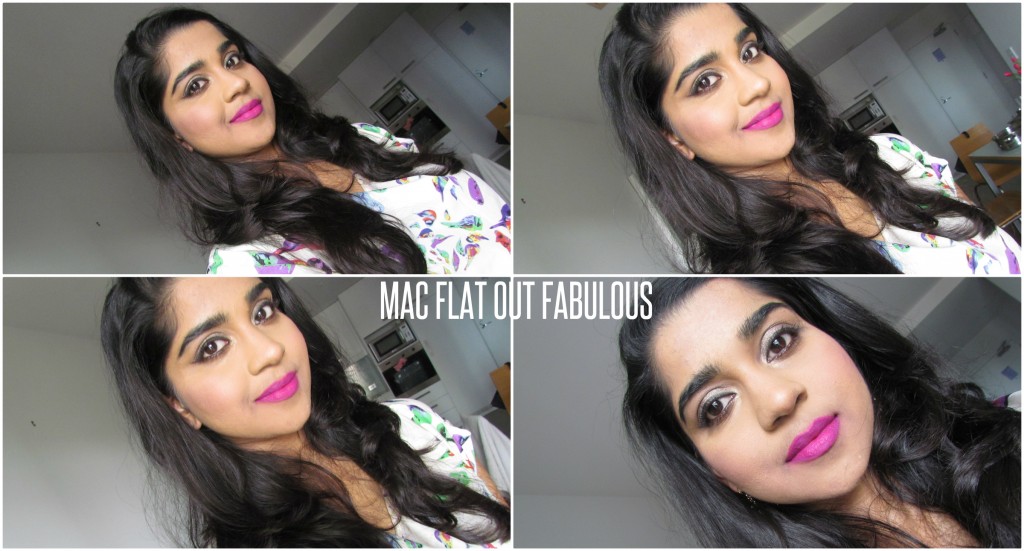 Yet another pretty shade by MAC.  A bright plummy pink shade. Suits warmer skintones very well. Our writer have reviewed it here
MAC Prepare For Pleasure
Shade : Clean magenta red
Finish : Cremesheen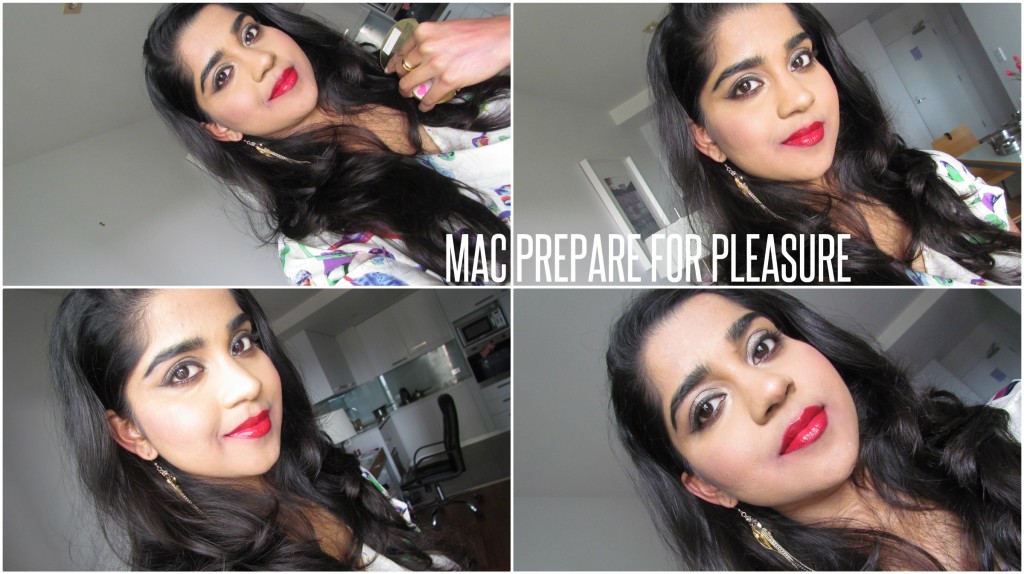 What spring without a red lipstick! This is a red with blue undertones and has mostly opaque color coverage. I lvoe this, the packaging is very pretty. This was a LE one. Read my full review here
MAC So Chaud
Shade : Intense reddish-orange
Finish : matte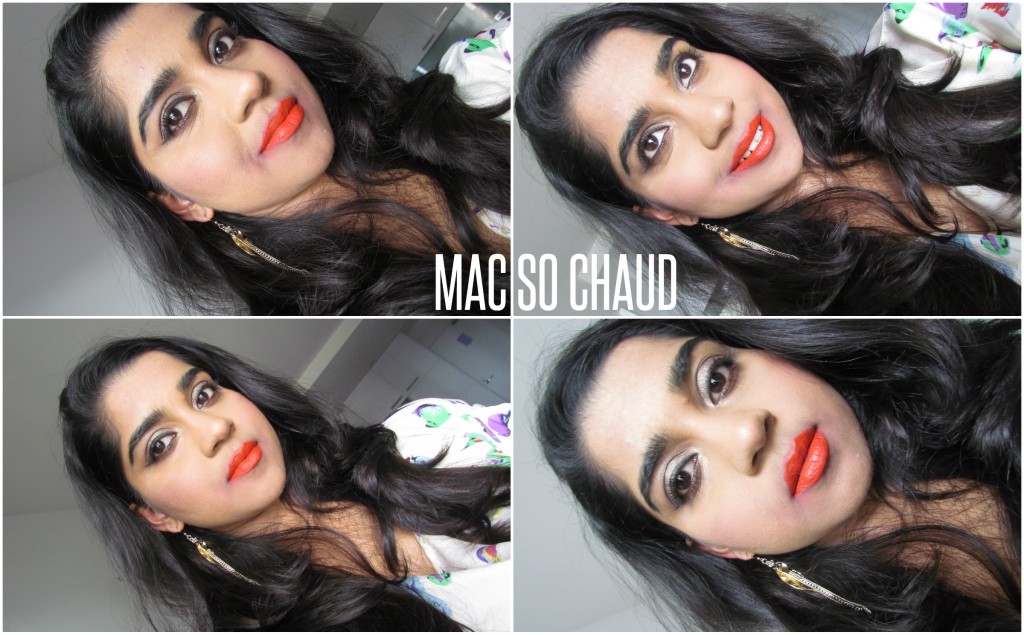 A very vibrant orange lipstick. perfect for every skintones. If you are in search of a great ornage/tangerine shade – this is for you!
MAC On Hold
Shade : reddish coral with peachy-gold shimmer
Finish : Cremesheen


A very pretty shade that suits an array of skintones. creamy texture, need multiple swipes. But I like this shade for day time looks this season. Staying power is about 3 hours.. I wear it mostly for day out – grocery shopping etc.
This sums up what all MAC shades I am loving in this spring season. I know deeper shades are missing. i personally like deeper shades during fall. I would love to do a separate post on the deeper/ dark shades that I love. So, keep watching for that post and I also have some exciting posts coming up. Don't forget to like my Facebook page for the updates about newest beauty launches and preview of upcoming posts etc.
Do tell me your favorite MAC lipsticks for Spring !
** Products marked with * – send by brand PR.