All you need is lustre and sparkle this Christmas season. Lush always suprises me with awesome products. For night time or when I wear short skirts- I have this habit of dusting bronzer or applying a shimmering lotion on my body and neck area etc. Many a times- With shimmering lotions – I always find most of them to be too shimmery or otherwise too sticky on my body. However, this solves those issues.Presenting the LUSH Fairy Dust which is part of Christmas Collection 2015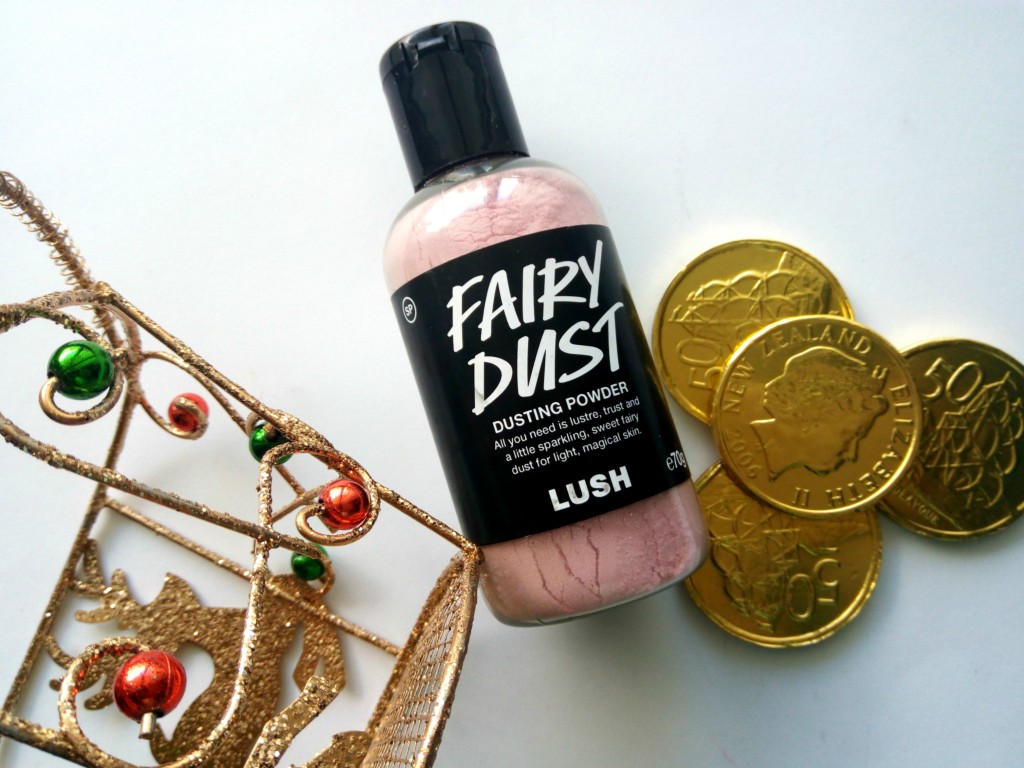 Product Description
All you need is lustre, trust and a little Fairy Dust. Sprinkle this sweet, sparkling pink dust over skin to stay fresh for great big adventures. For dreams that take you past the second star to the right and straight on 'till morning, you can use it to candy-coat bedsheets too.
Packaging & Price
Comes in this bottle. Retails for NZD $14.90 for 70g of product. It's already soldout online. Try your luck instore. It's such a fabulous product.
Ingredients
Cornflour (Cornflour), Sodium Bicarbonate (Sodium Bicarbonate), Magnesium Carbonate (Magnesium Carbonate), Perfume (Perfume), Synthetic Musk (Synthetic Musk), Calcium Sodium Borosilicate, Tin Oxide (Tin Oxide), *Citral (*Citral), Alpha-Isomethyl ionone, *Limonene (*Limonene), Snowflake Lustre (Snowflake Lustre)
Natural ingredients  Safe synthetics
* Occurs naturally in essential oils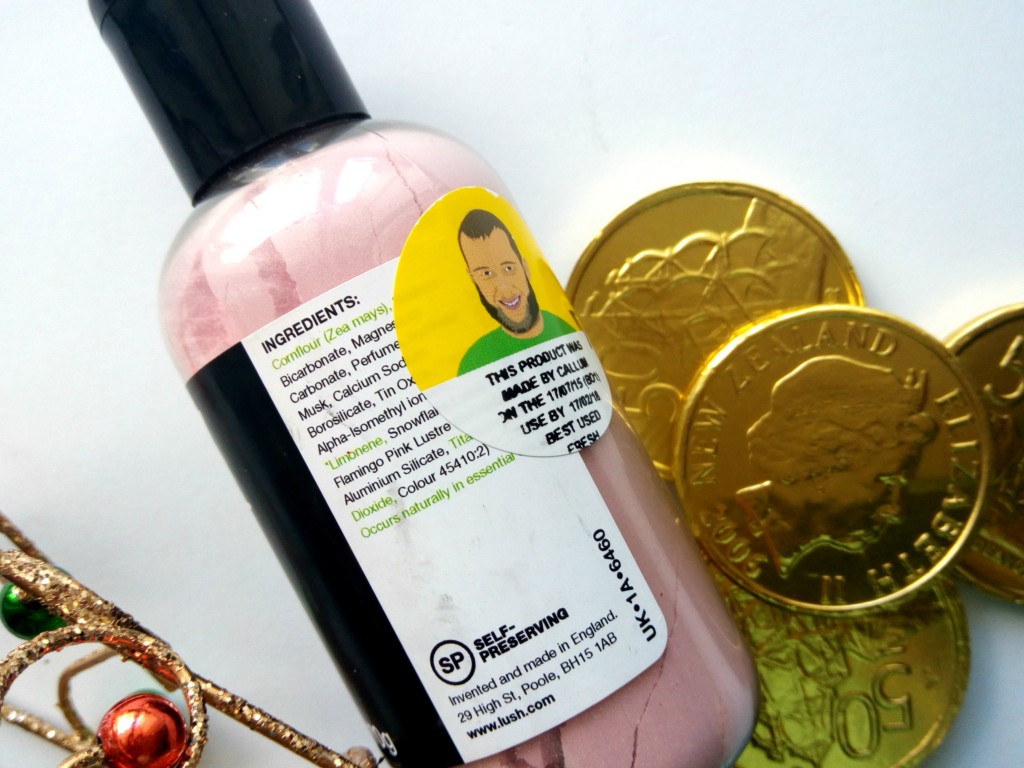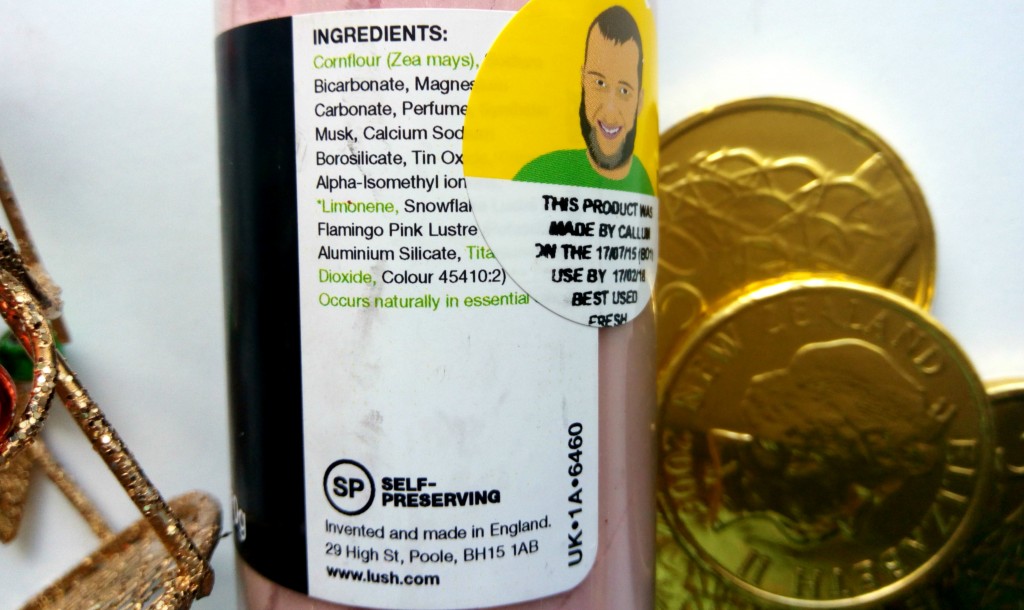 My experience using Fairy Dust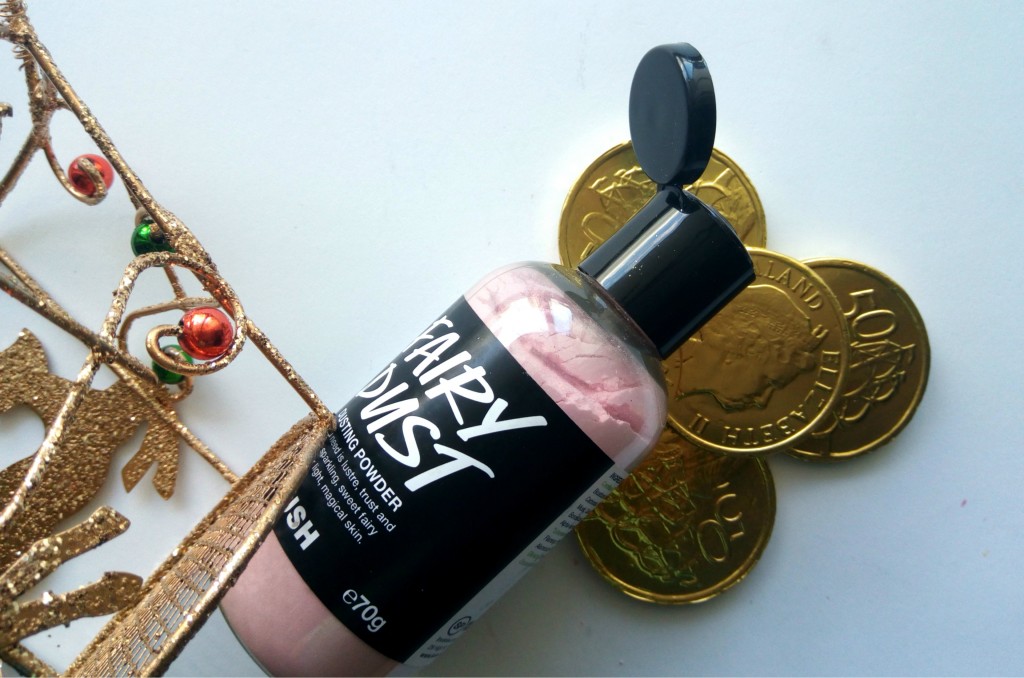 Lush Fairy Dust Dusting Powder is a limited edition Lush Christmas/Holiday 2015 release that gives your skin a sprinkle of shimmery goodness ; Did I tell you – it smells like Rose jam/ bubblegum. This is a perfect shimmery pastel pink powder with an incredible scent.
Just sprinkle it over your body and it does soak up any excess oil on your body leaving your body soft, pearly shimmer/lustre (not like a glitterball though) ;  that lovely shine. I love it…I used it on my legs and shoulder area and loved it! It makes the area shine and what I love about this is- Its effect lasts for a long time. When I say it makes my body area shimmery- It means there is no chunk glitter or anything that feels sticky on your body. It's true to its name..it just vanishes onto the area and leave your body merrily sparkle! See how it looks and also check a closeup pic of my hand after applying this!
While this dusting powder is designed to be used on your skin, you can also sprinkle some onto your bed spread or sheet before going to sleep – Helps to keep your sheets smelling wonderful.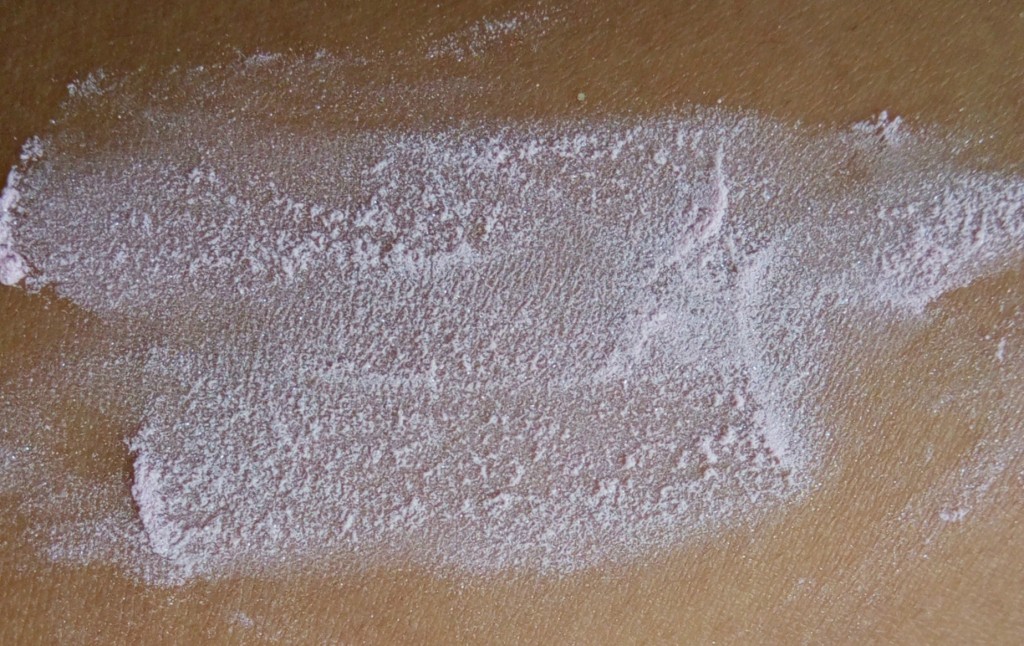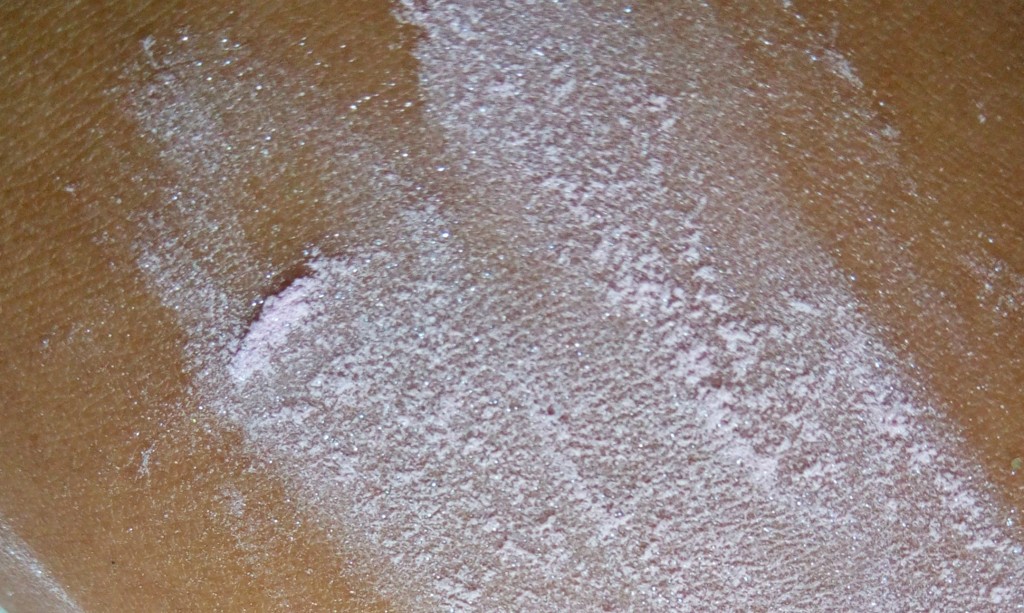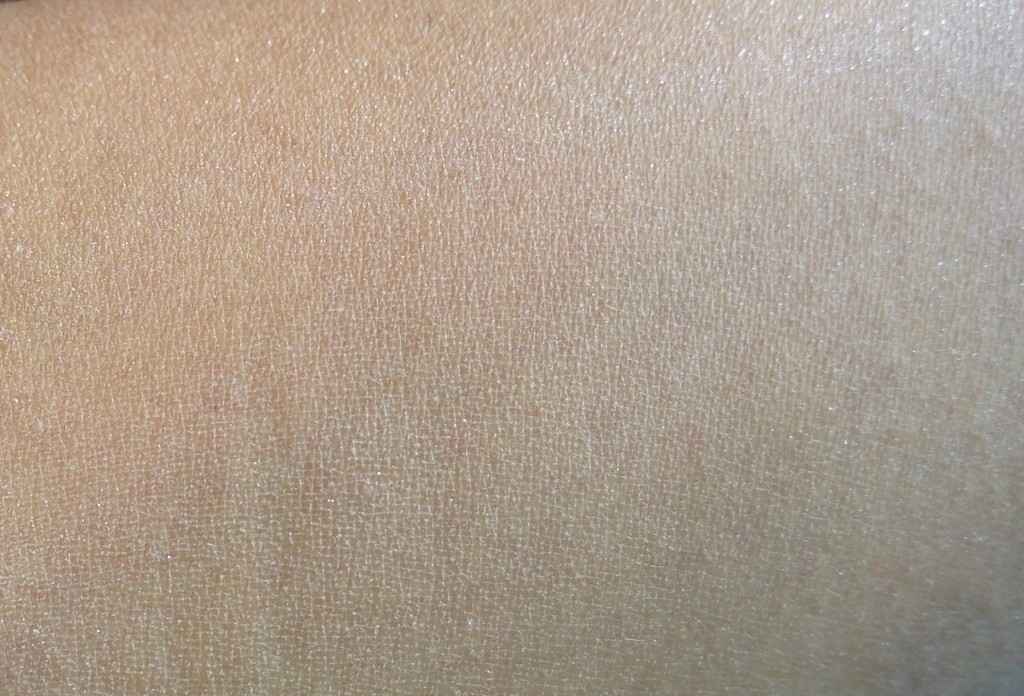 I know the reason why it's sold out everywhere! This is one of the hottest selling product from the Christmas collection. Absolutely love it!
** Product sent by the brand PR. However, my review is honest and unbiased as always