Applying makeup becomes extremely easy when the right makeup tools are used. I always make sure I use the right kind of brushes that suits the specific purpose. There are different . brushes for eyes, face etc. I love it when the brushes can serve multi purpose. In today's post I am introducing a new brush in my collection which I got from India. This is a multi-purpose brush specially designed for face.This Cheek , Contour & Powder brush has been launched by popular blogger Anamika of WiseShe blog.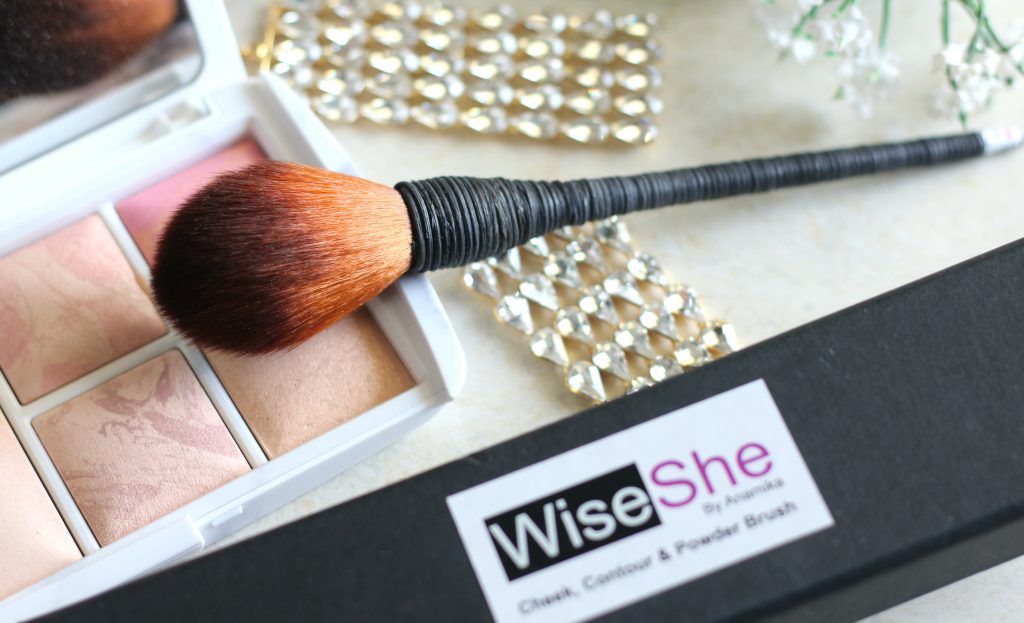 Price – 700 INR ; Now available in Amazon India for a discounted price of 600 INR
Packaging – What I love about this brush is it's different style and design. I don't have a similar brush in my collection. This reminds me so much about NARS brushes. This Rattan brush comes in a sturdy box that protects the brush from damage and dust. There is a velvet cushion embossing on the inside of the box, making it look classy and sophisticated, perfect for gifting, gives extra protection to the brush and bristles.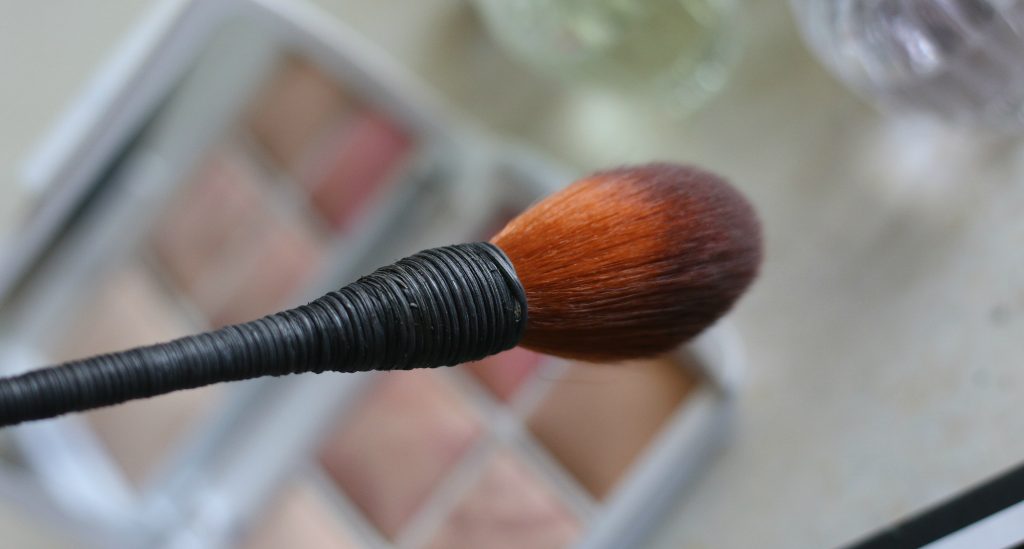 This is how the brush looks. The long handle gives good grip while holding the brush. This brush is perfect for blusher, bronzer, highlighter and powder application. perfect for powder products.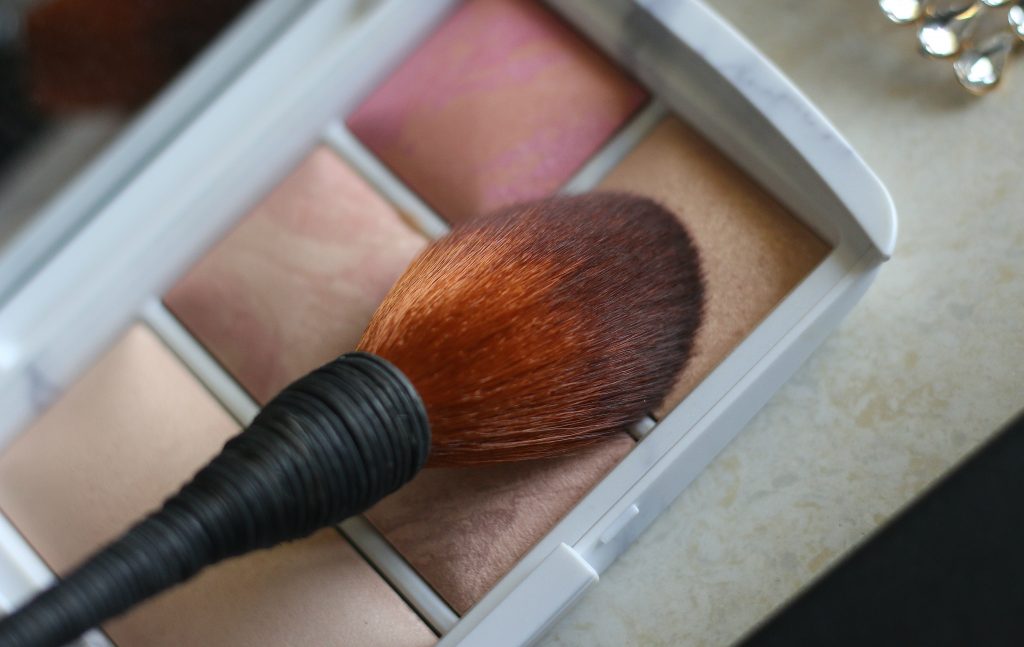 It features really really soft synthetic bristles and it feels so gentle on the skin. No streaky edges or tight feel. It picks the color perfectly and upon tapping, it imparts natural flush of colour on the area. What I love is that, the bristles are perfect enough to hold the right amount of product.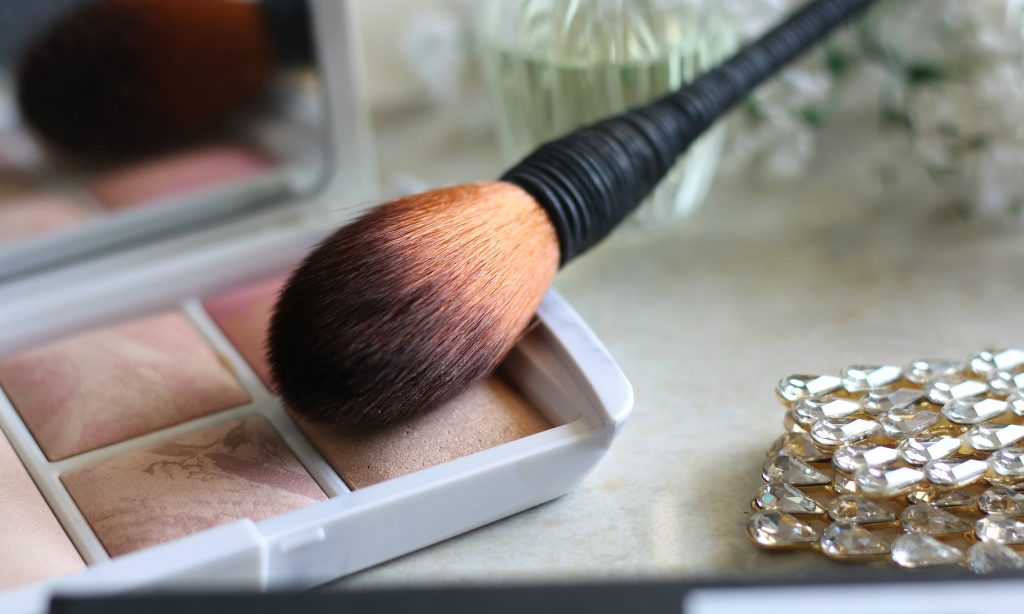 The perfect shape allows precise application of the product on the corners of the face. especially while setting powder to the under eye area, I love when the brush picks the right amount and covers the area with minimal effort. This bristles of this brush has the perfect tapered shape that makes it super effortless to apply and set powder underneath the eyes. At the same time the fluffy part helps dust away any excess powder as well.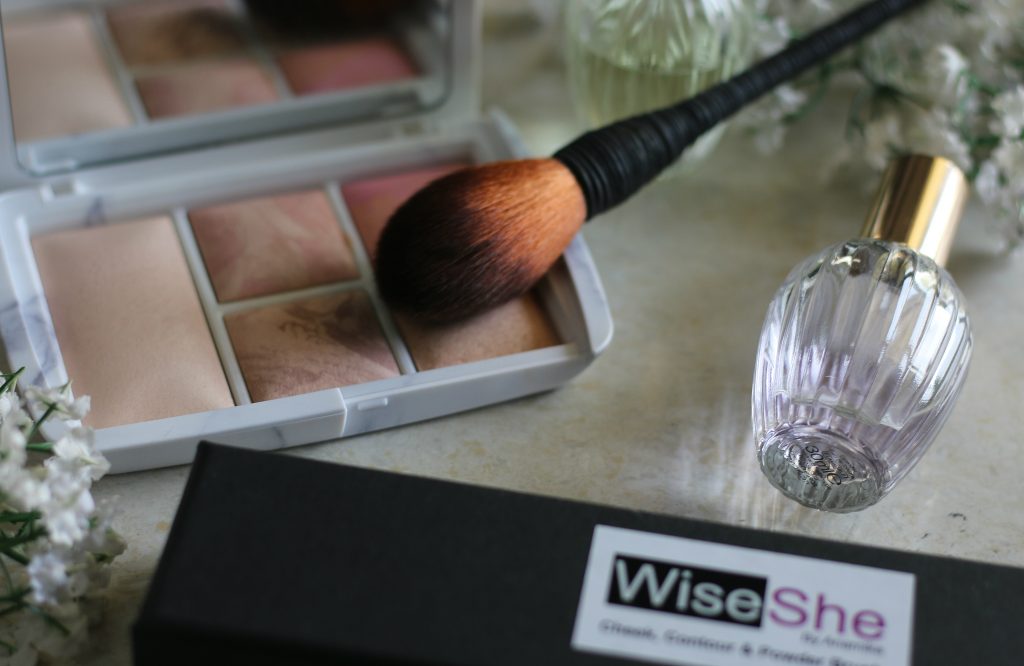 I think I don't need to explain much about the highlighter application. Super easy and dome shaped edge of the bristles makes it convenient for a neat application.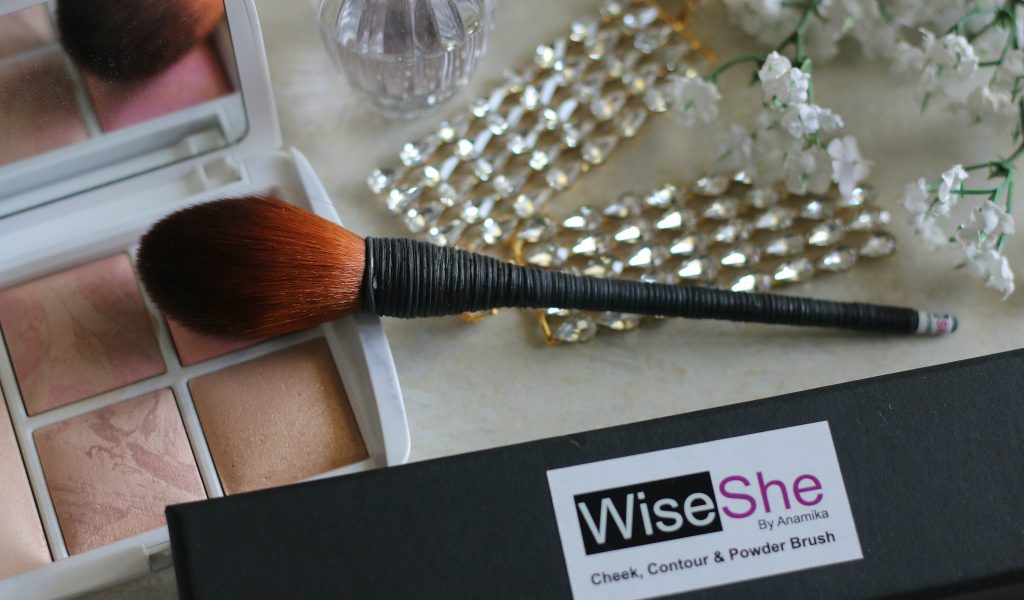 This brush is super light weight and very easy to clean as well. I use my regular Sigma brushampoo to clean this and it dries pretty quickly too. I didn't notice any shedding of the bristles or change of shape etc. Perfect quality. I am absolutely happy about the quality of this brush and ever since I got it, It's become my favorite brush for under eye setting and highlighter!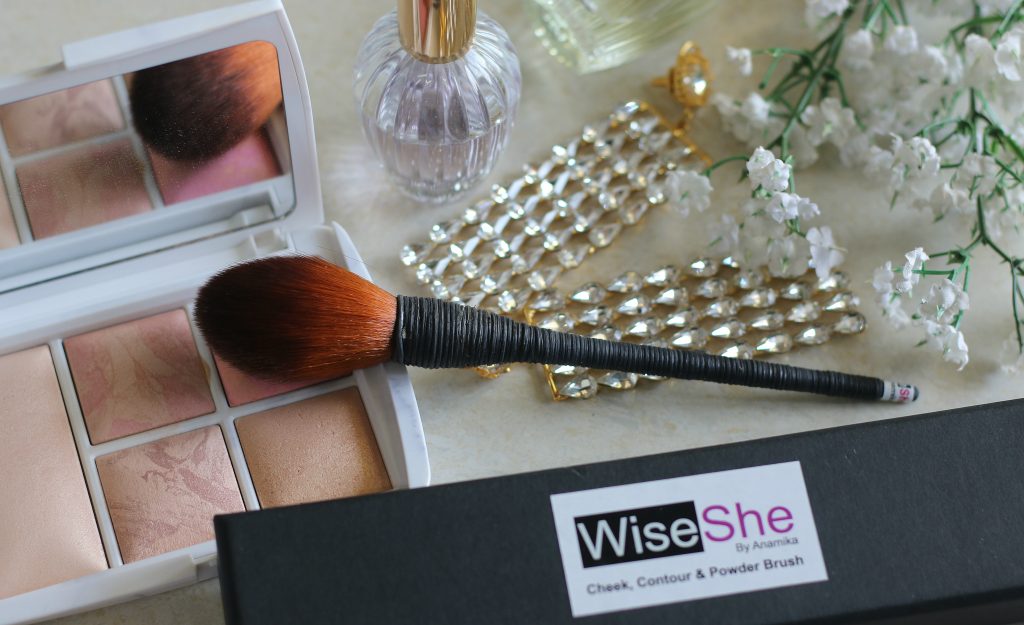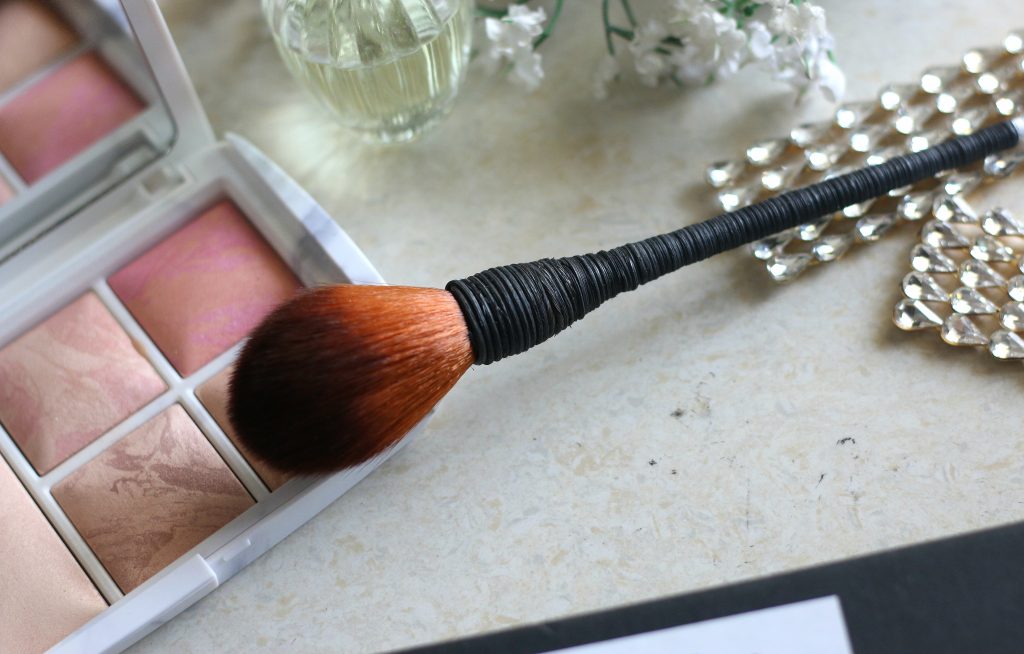 All thanks to Anamika for bringing this brush. I am waiting for her to launch more brushes. This brush is definitely a winner in my opinion. And it's 100 % worth the price you pay for it! It's handmade and cruelty free. If you are new to makeup and if you are looking for a multi purpose brush that serves the purpose of setting makeup, blush, bronzer and highlighter application and is easily available in India, This brush is perfect for you. Another wow factor for me is that it allows precise application, Good control over the amount of product picked and also super smooth and soft bristles that are way too soft on skin. Easy to wash and dries quickly. Good grip while holding. Comes in a sturdy giftable box!
Availability – Amazon India here
** Product send by the brand. However, my review is honest and unbiased as always!