Lipsticks are something that I never get bored of. The beautiful packaging which is inspired by the luxury leather goods from the Paris Fashion Week is something that you can't skip. L'Oreal Paris Luxe Leather Lipsticks really did drew my attention and I instantly fell in love with three shades from this range. Though never a fan of L'Oreal Paris lipsticks that tend to uproot from the base. I couldn't resist this purchase. I got myself the shades : 292 Shellie's Plan, 294 Melissa's Fingertips & 291 2AM with Arya. In today's post I am swatching these three shades. Let's get started!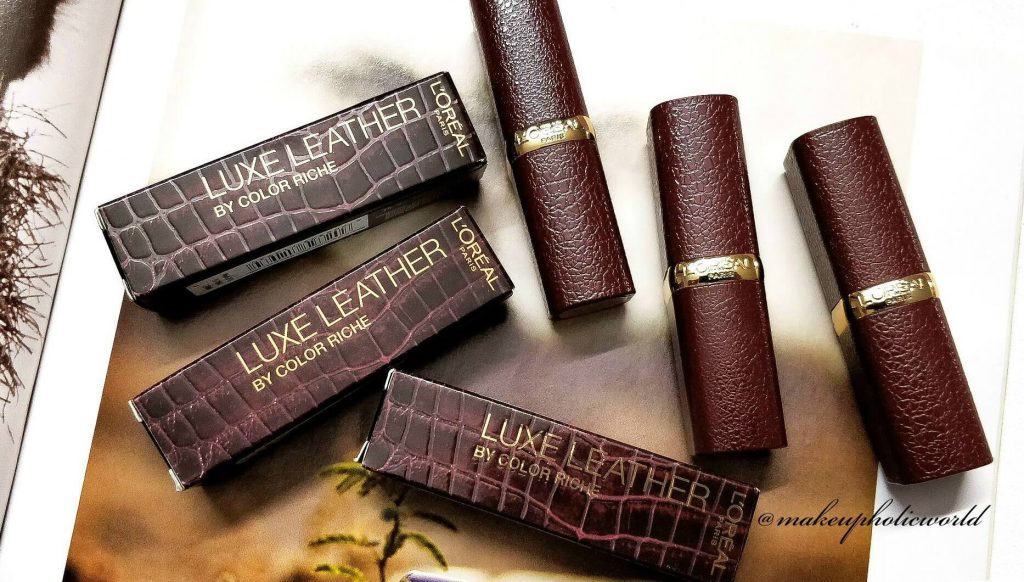 Inspired by the richest leather goods, wear the most elegant obsession on your lips. Available in 6 luxury leather -inspired nude shades that come in the richest matte and satin textures, L'oreal Paris Luxe Leather Matte Limited Edition Lipstick allows you to experience everyday luxury while looking and feeling great! Its creamy yet matte and lightweight formula is perfect for everyday comfortable use.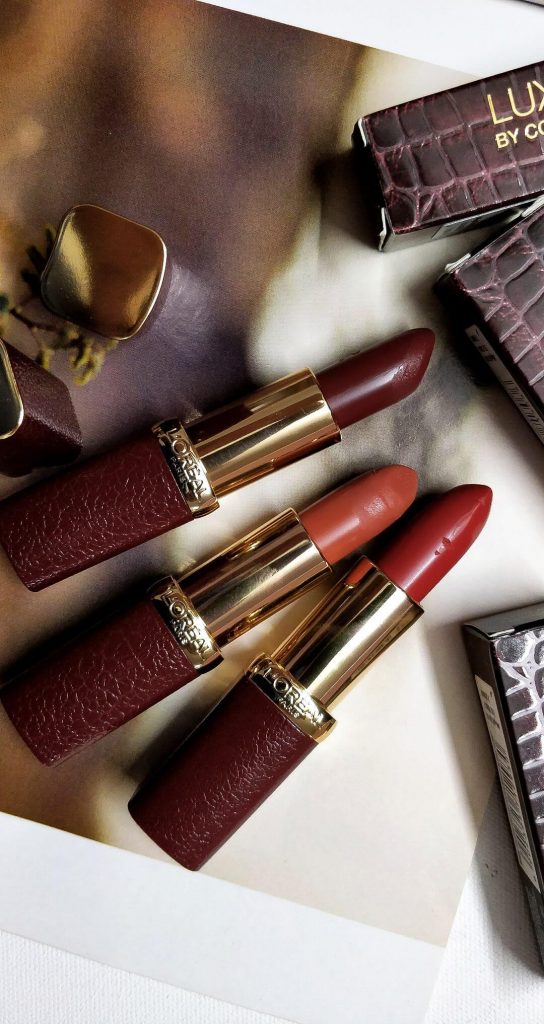 Packaging
Absolutely in love with the packaging. Feels so luxe. The whole theme has a Parisian charm to it. It's stylish and sleek. The dark maroon casing with gold detail at the middle Bullet has a leather-y texture that's classy. At lipstick bullet end, shade name is labelled and color-coordinated.
You get 3.7 g of product. During extremely hot climate, you might want to keep them refrigerated to prevent lipstick from melting.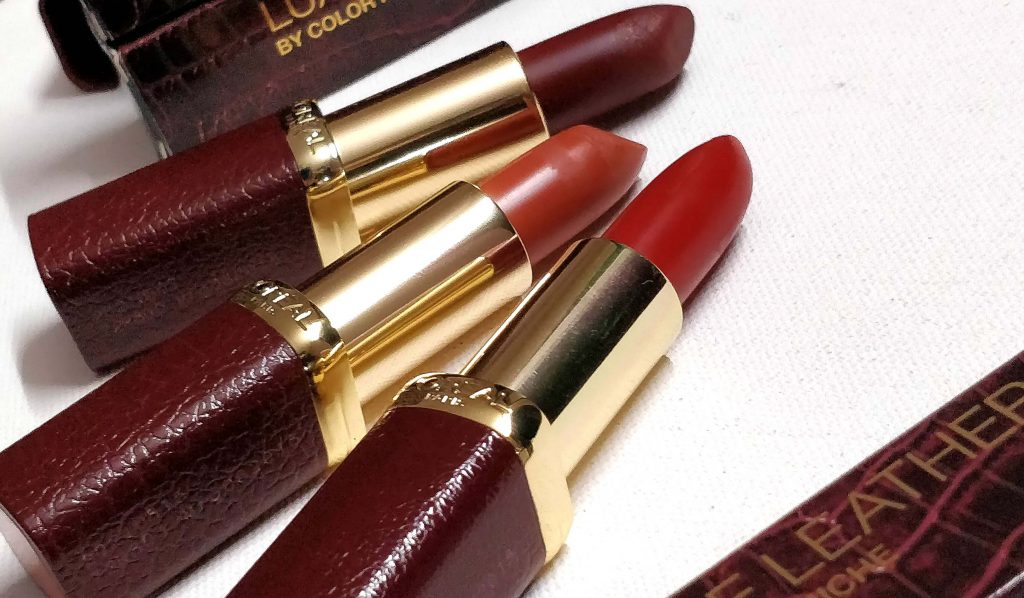 Shade, Pigmentation & Longevity
Infused with jojoba and canina oil, L'Oreal Paris Luxe Leather lipsticks have a rich texture in satin and matte finishes. Formula goes creamy without drying out the lips.
It has a very light-weight texture. Feels moisturizing on dry lips as well. The pigmentation is buildable, meansyou might as well layer and pack the color effortlessly without any patchiness.
Also, it's highly pigmented and glides smoothly onto lips. Not transfer proof though. I blot it with a tissue. Shade sat comfortably on lips for about 5 hours or so after which I reapplied.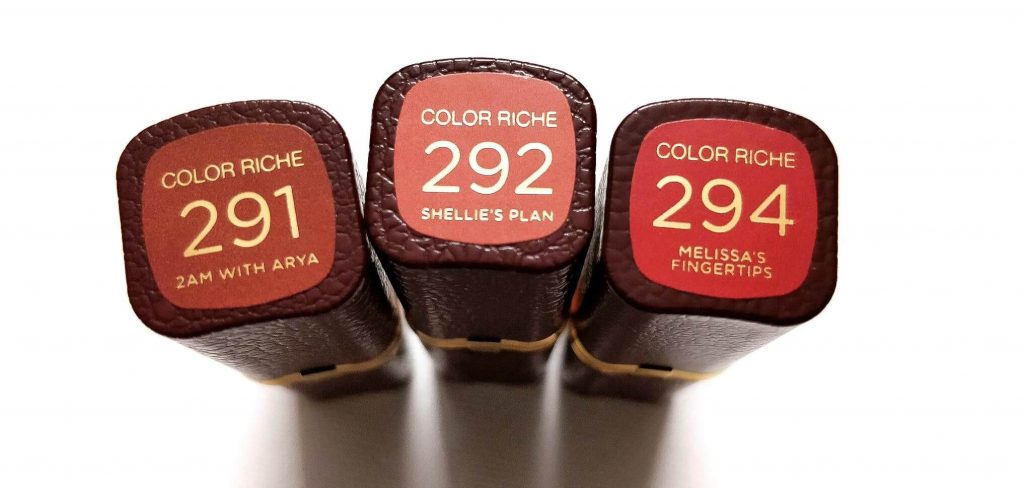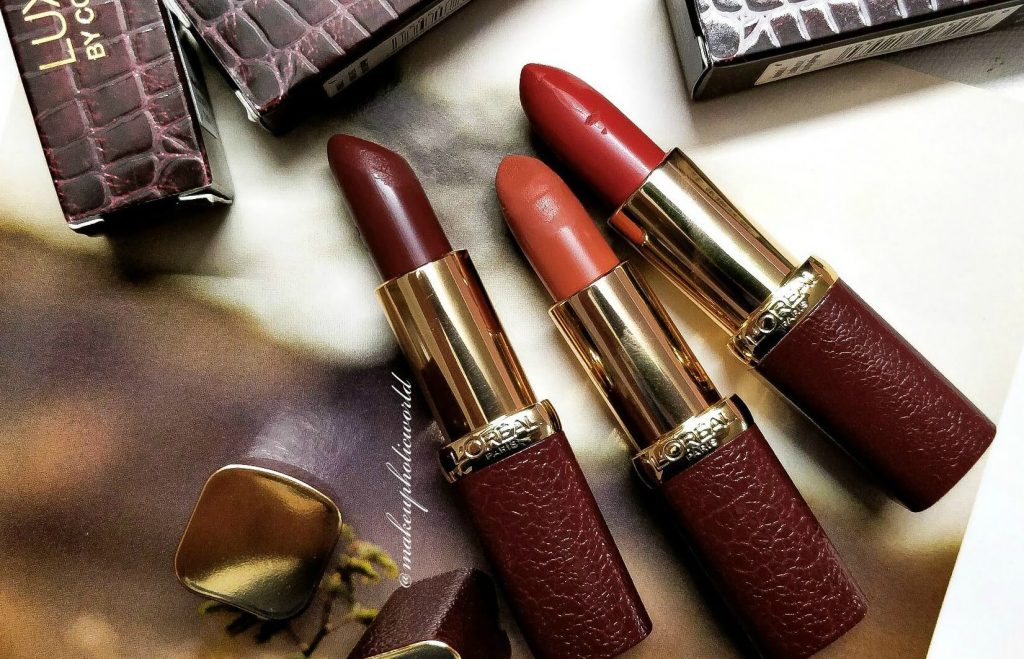 292 Shellie's Plan is a beautiful peach nude color and it's lovely on any skintone. This color definitely works like a charm for an everyday lipstick color.
294 Melissa's Fingertips is a vibrant red color. Totally striking red. I love it a lot.
291 2AM with Arya is my favorite color. It's a brown with berry undertones. Fabulous color and it's undoubtedly the must have color from this range.
Take a look at the swatches taken with and without flash.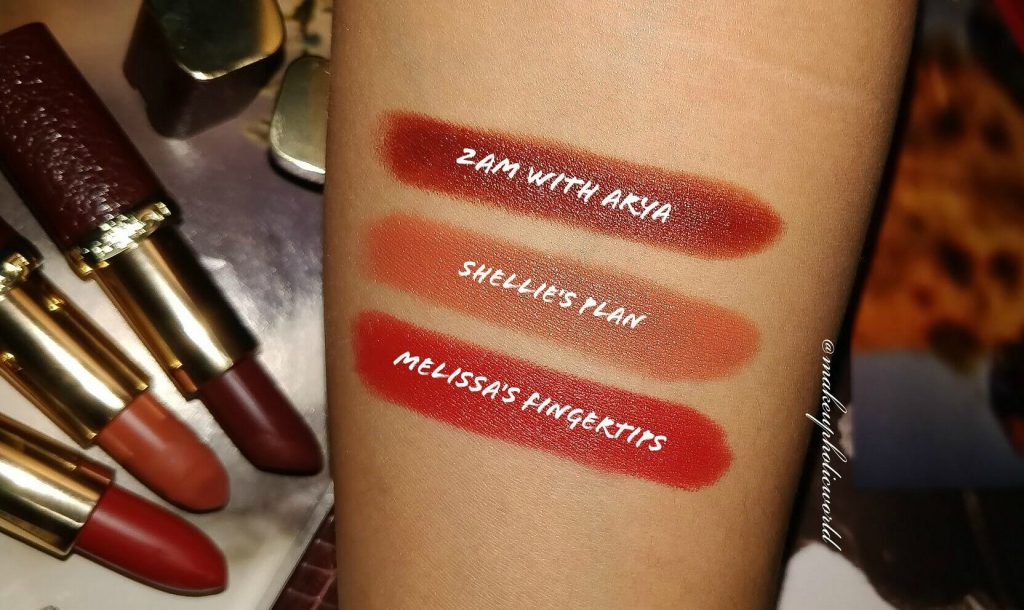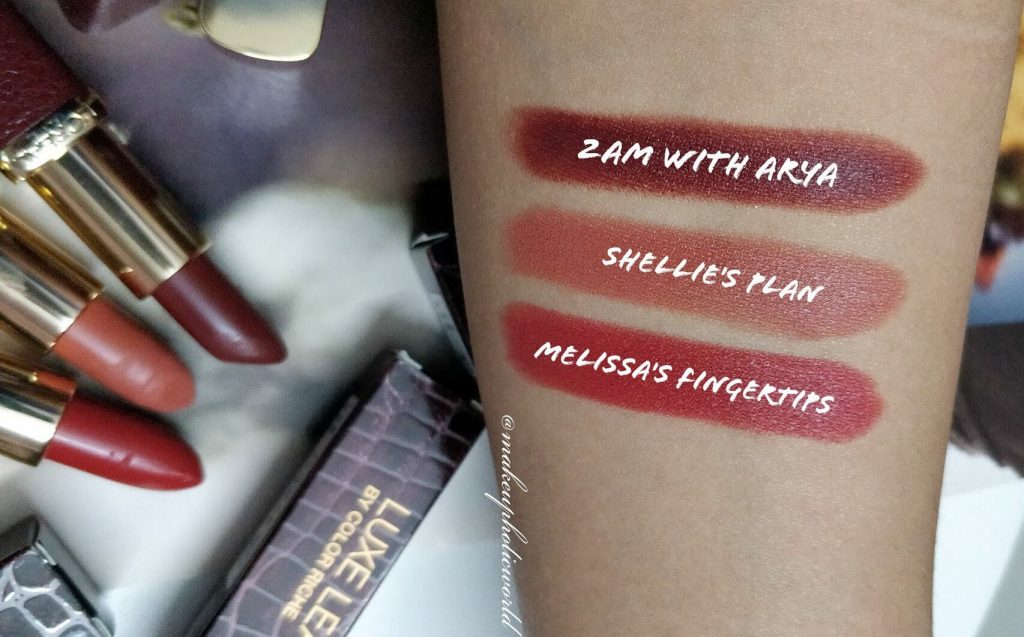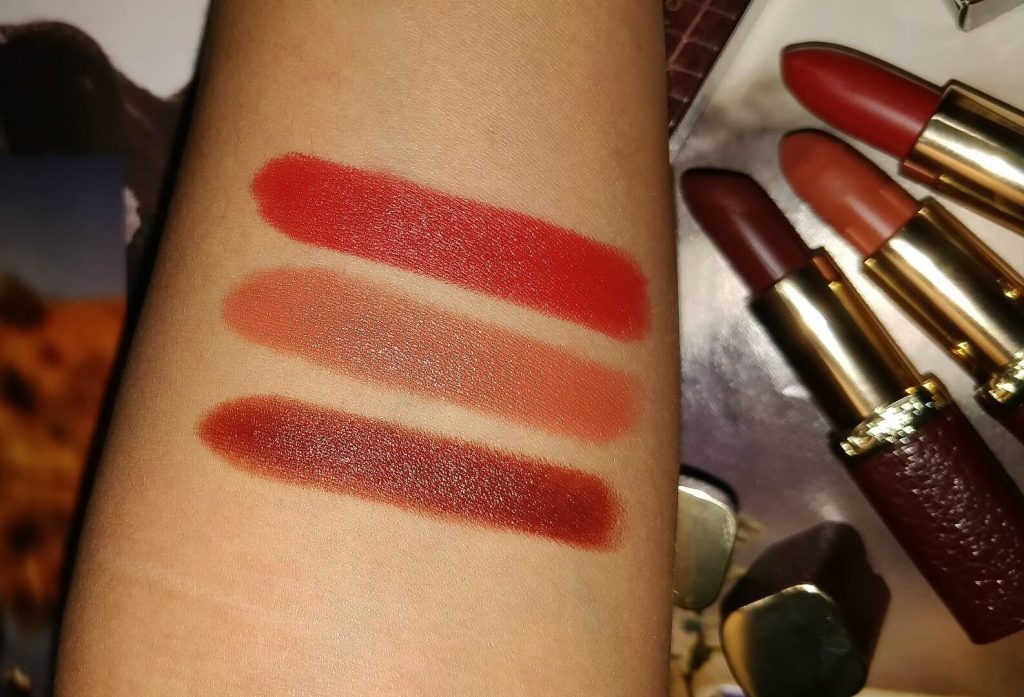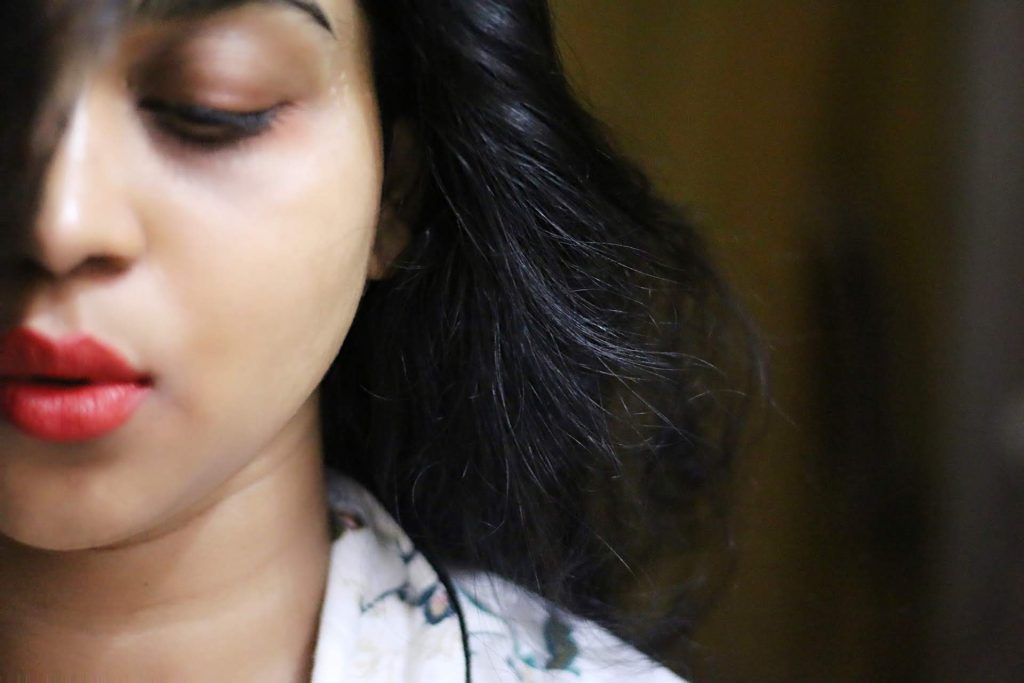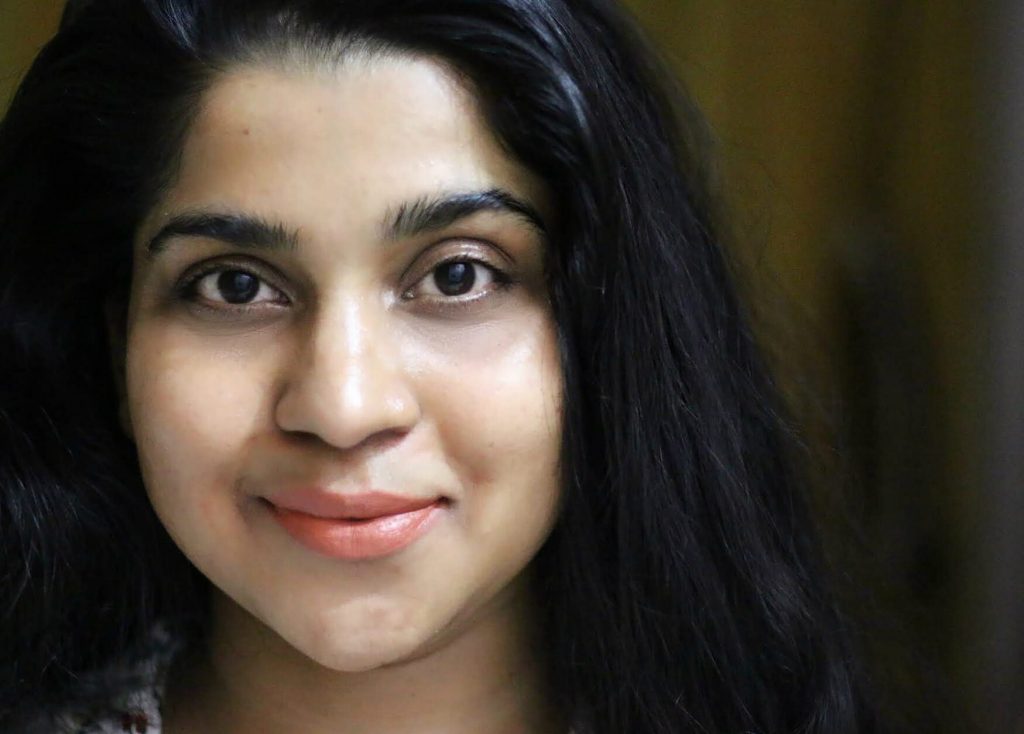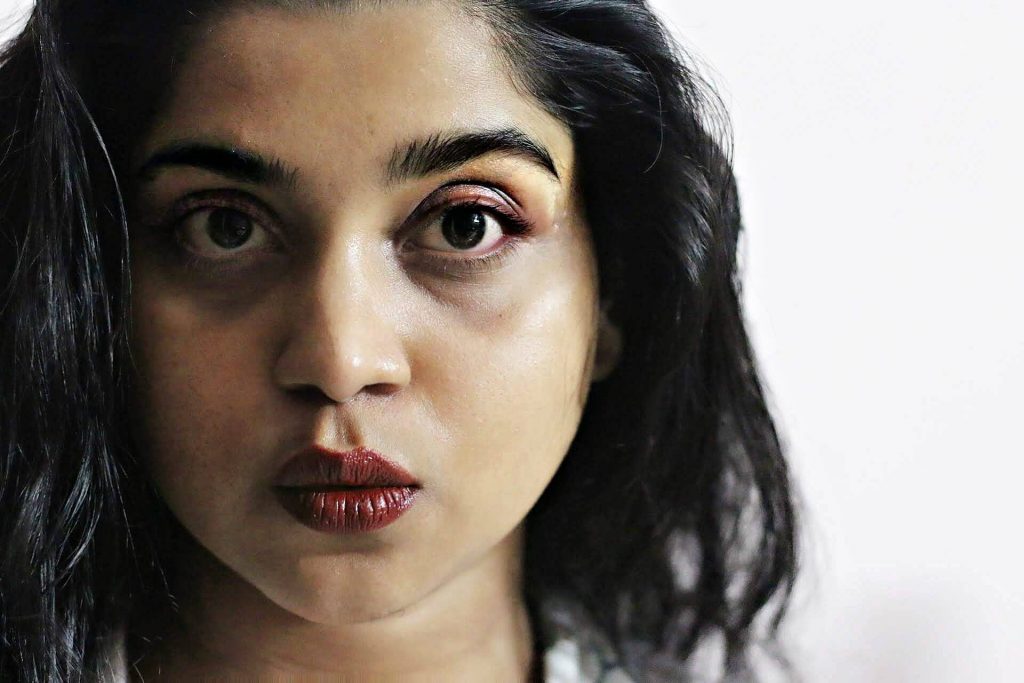 Buy L'Oreal Paris Luxe Leather Lipsticks on Nykaa
Overall, great lipsticks for everyday wear. Creamy Formula is comfortable, hydrating, Pigmented as well as buildable. Lasts for about 5 hours or so. Packaging look awesome as well.
What are you favorite picks from this range ?