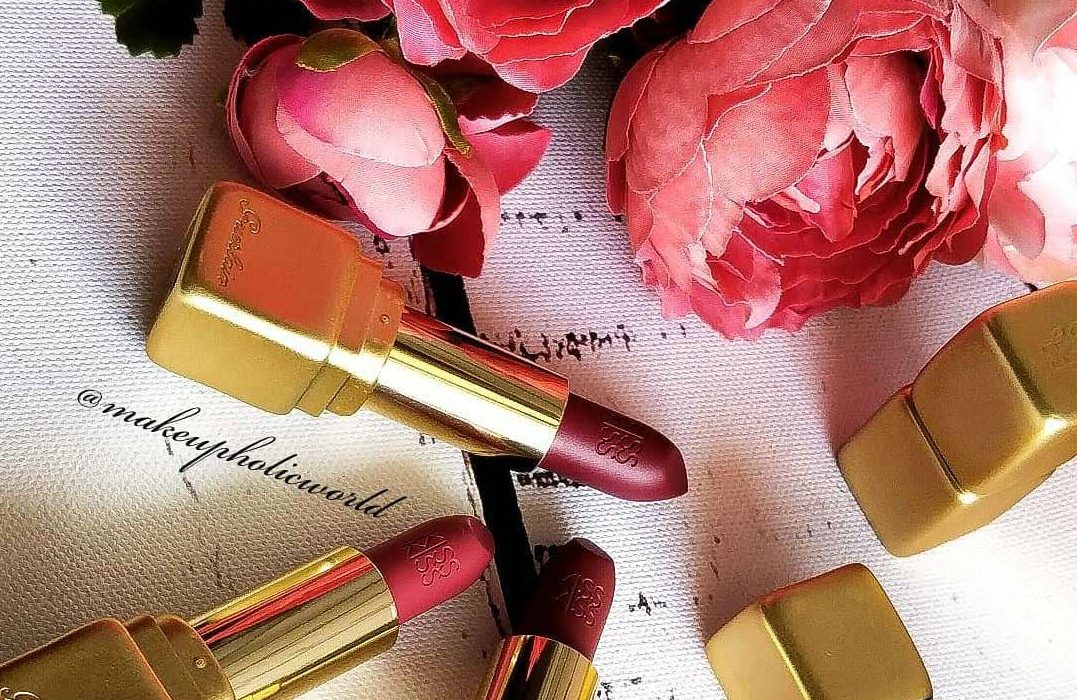 If you are a regular reader here, Yay! you'd know by now my never ending love for this brand, Guerlain. When Guerlain launched in Nykaa. I knew exactly what I wanted to try. These hydrating matte lip colors ' KISS KISS MATTE' range from Guerlain was already in my wishlist. Guerlain Kiss Kiss Matte Lipsticks are supposed to be hydrating and plumping on lips and these have the intensity of a lipstick and the comfort of a balm. A subtle spice extract gives the impression of voluminous lips, while precious oils and hyaluronic acid smooth and hydrate them.In this post I am featuring three beautiful shades from them which suits Indian skintones.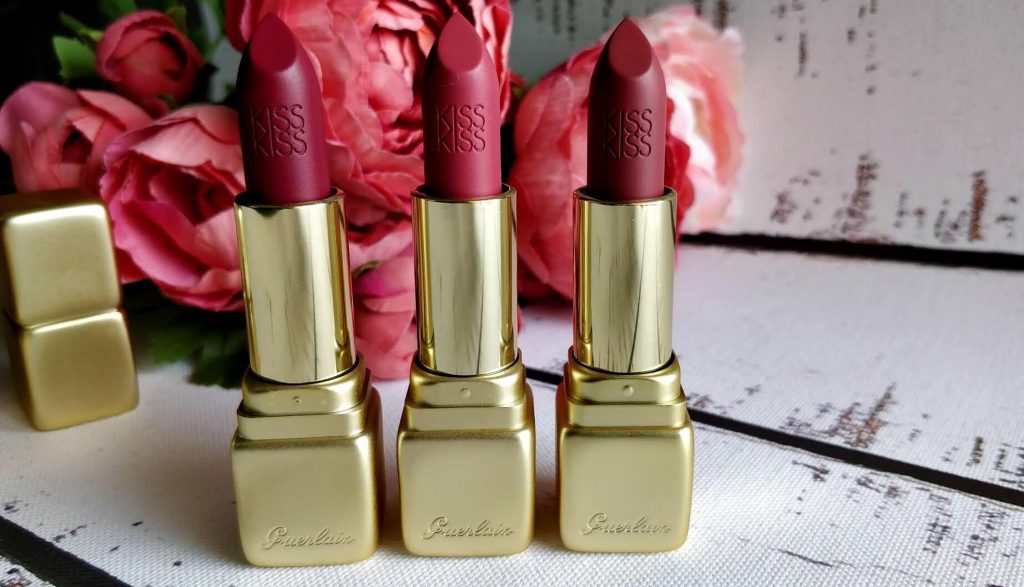 KissKiss Matte has the most iconic packaging ever! adorned with a golden matte veil the overall packaging look luxe. I also love its Vanilla fragrance. It's lovely.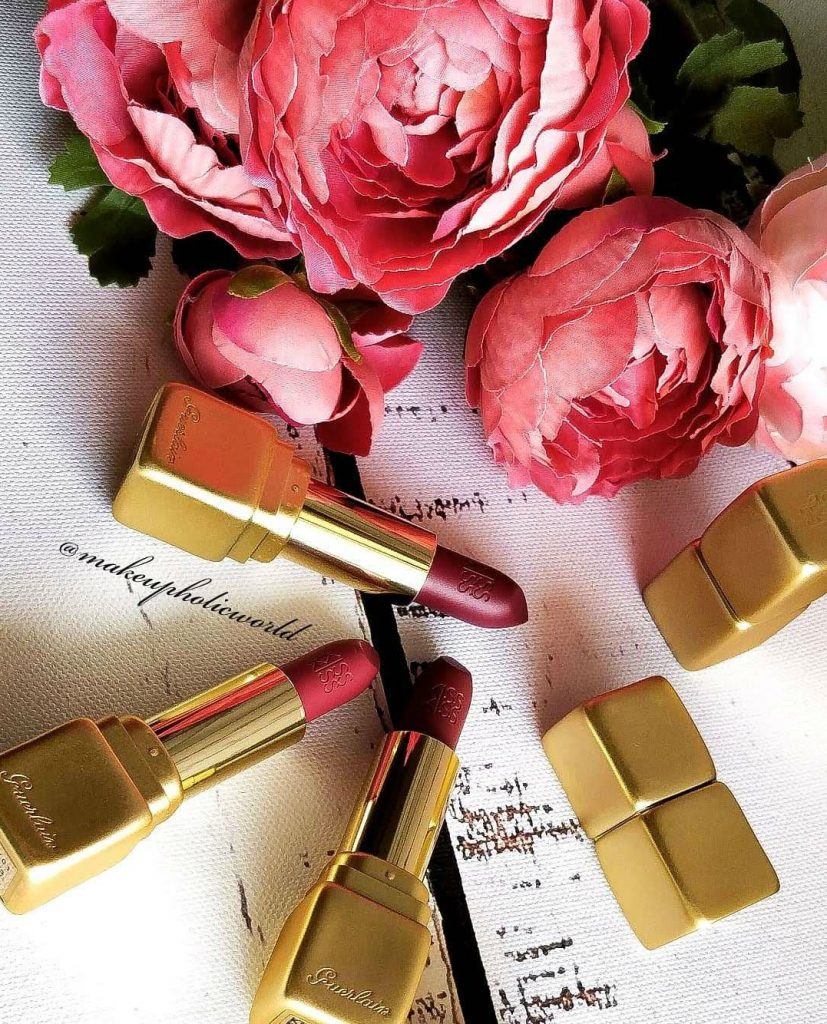 KISS KISS Matte are available in 8 shades. Guerlain being one of the luxury brand. It's lipstick comes housed in brand's signature luxe gold casing with a matte finish and KissKiss logo on the bullet. I got myself three shades M377 Wild Plum, M375 Flaming Rose, M307 Crazy Nude
Ingredients are quite impressive. Formulated with spice extracts which provides the illusion of voluminous lips. Along with Precious oils to nourish, smooth and hydrate the lips. Hyaluronic acid adds volume to lips while leaving the formula very comfortable on lips. Result is well hydrated plumped lips all day long. It also has the brand's iconic violet-vanilla fragrance, which seem to fade quickly.
Formula glides on to lips easily. Texture is creamy and it's well pigmented too. One swipe covers most pigmented lips as well. Shade lasts for abut 6 hours or so surviving light meals and drinks. Then, fade to a stain version of shades. Now, I would disagree to the matte claim. The formula doesn't dry down to a matte finish. It remains creamy. Neither too creamy as well. Definitely not transfer proof though. You would want to blot your lips for it to remain beautifully during the wear time. You can layer the color till it reaches your desired intensity. It doesn't feel streaky or bleed on lips.
Now, let's move on to the swatches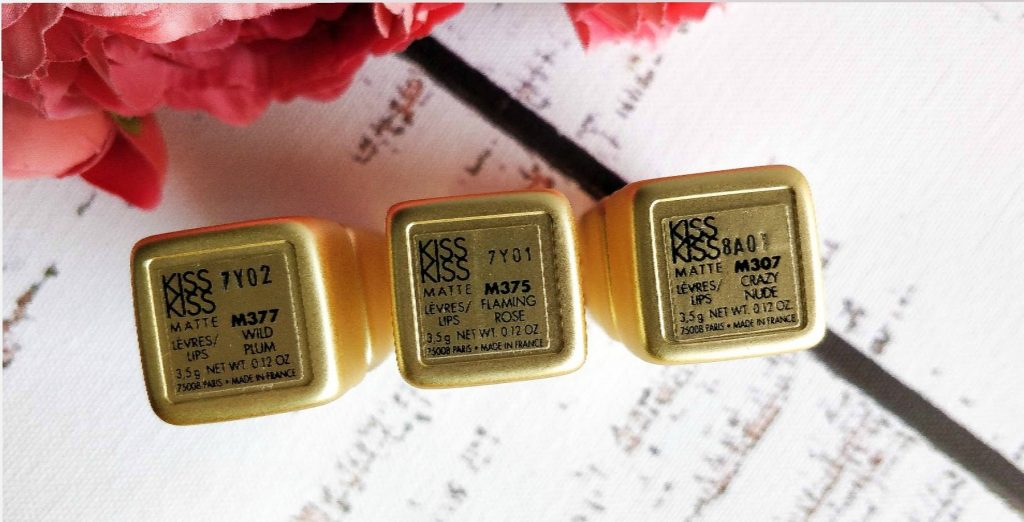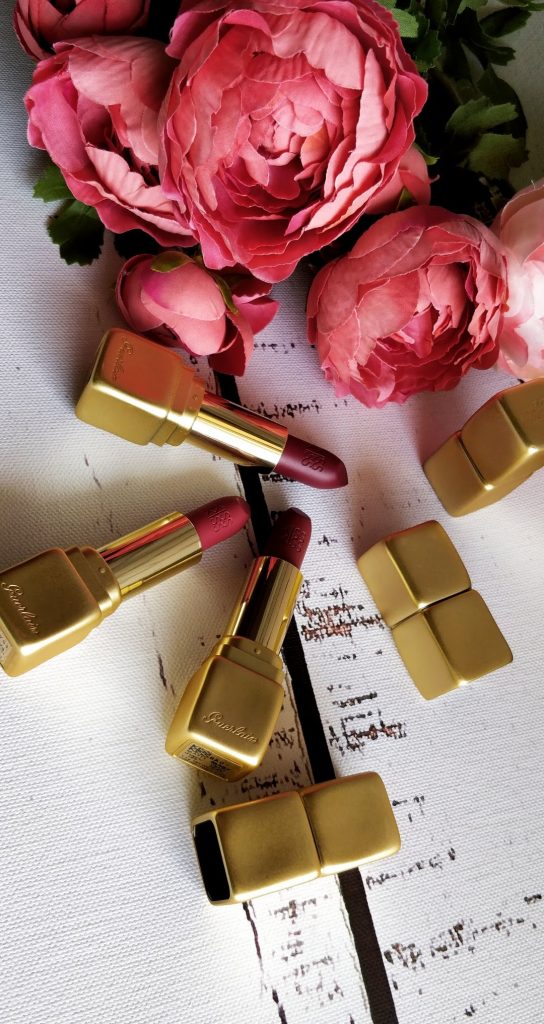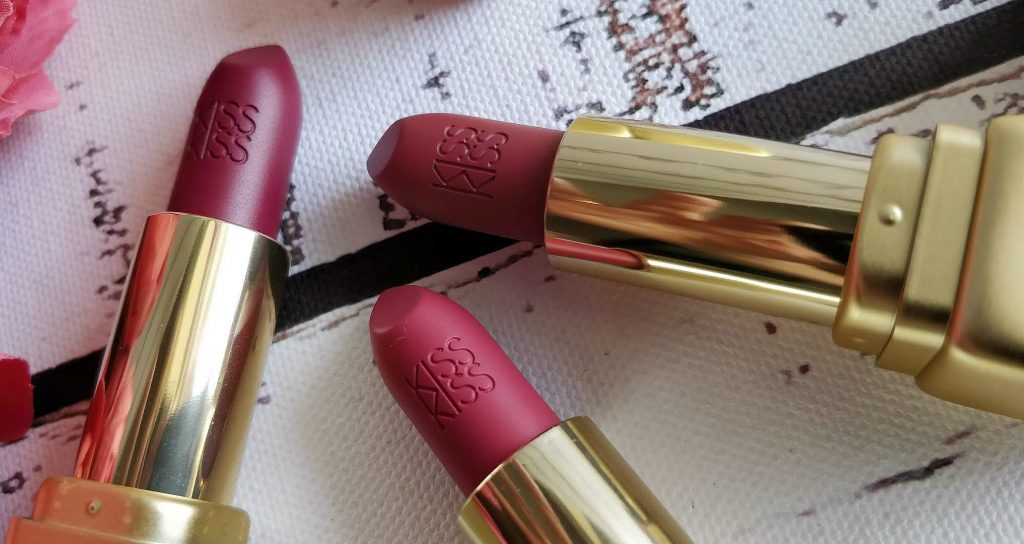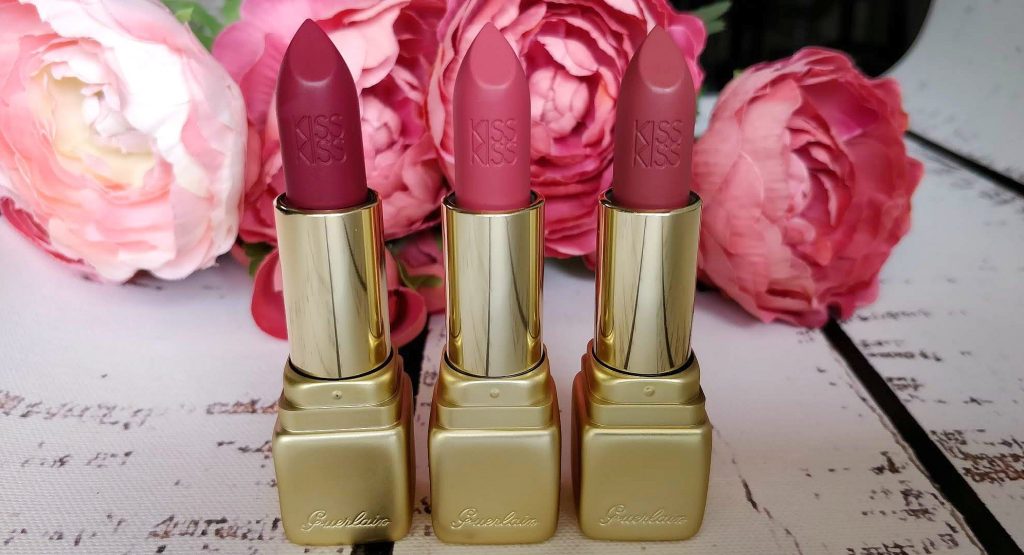 M307 CRAZY NUDE is a natural rose shade. MLBB shade for sure for many of us. This is one of my favorite everyday office wear shade.
M375 FLAMING ROSE is a beautiful rosey pink shade. Again, beautiful color to wear during day as well as along with formal outfits. For people who want a little more color but not too dark neither too natural. This is the right color.
M377 WILD PLUM – The shade is somewhere between a berry and a plum with a hint of pink to it. It's not a dark plum color either.
Here are the swatches with and without flash in natural day light.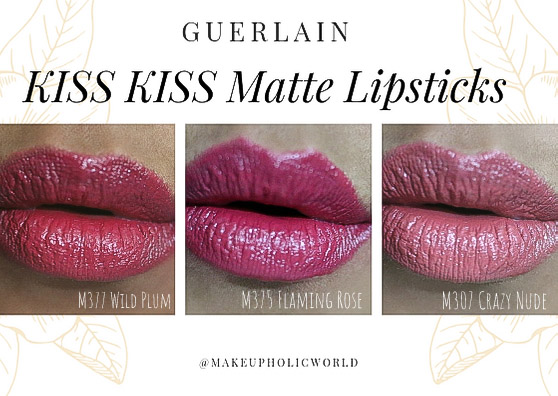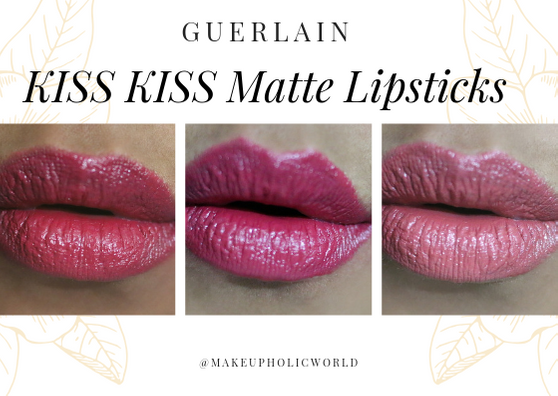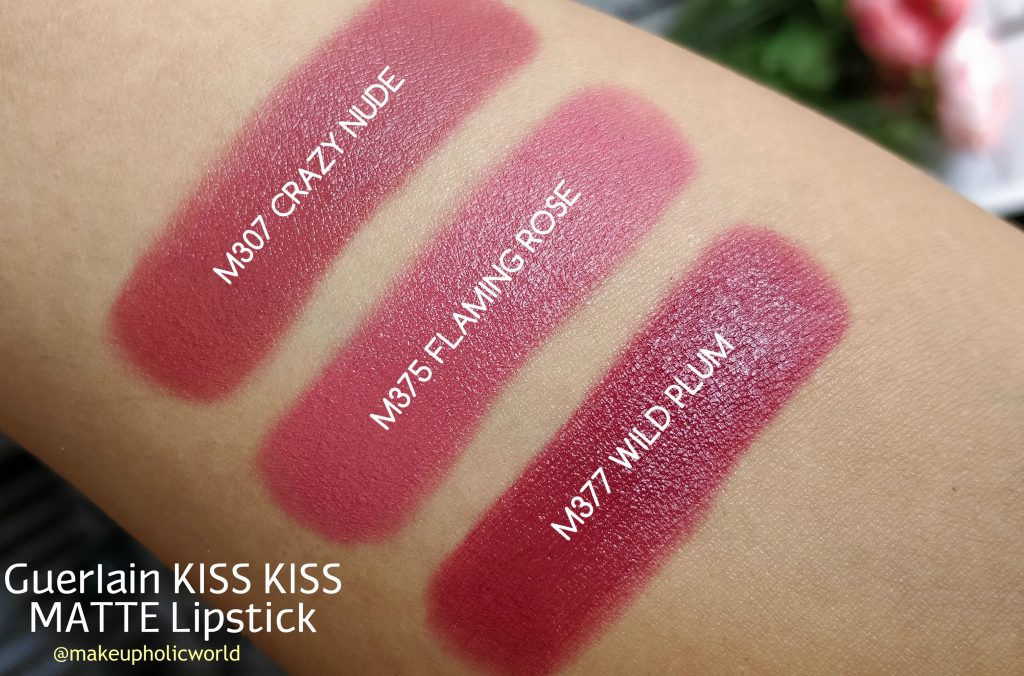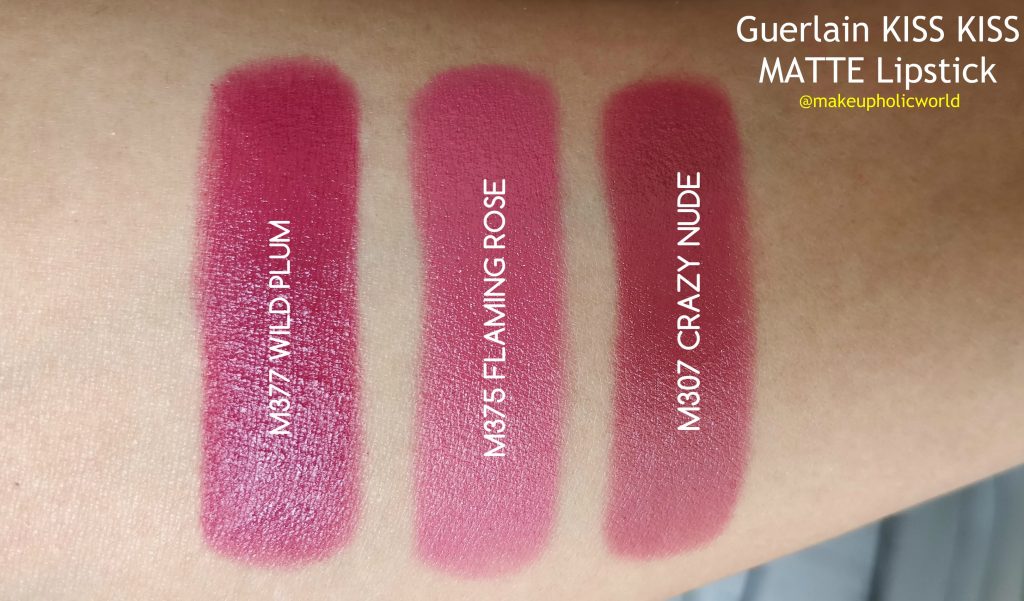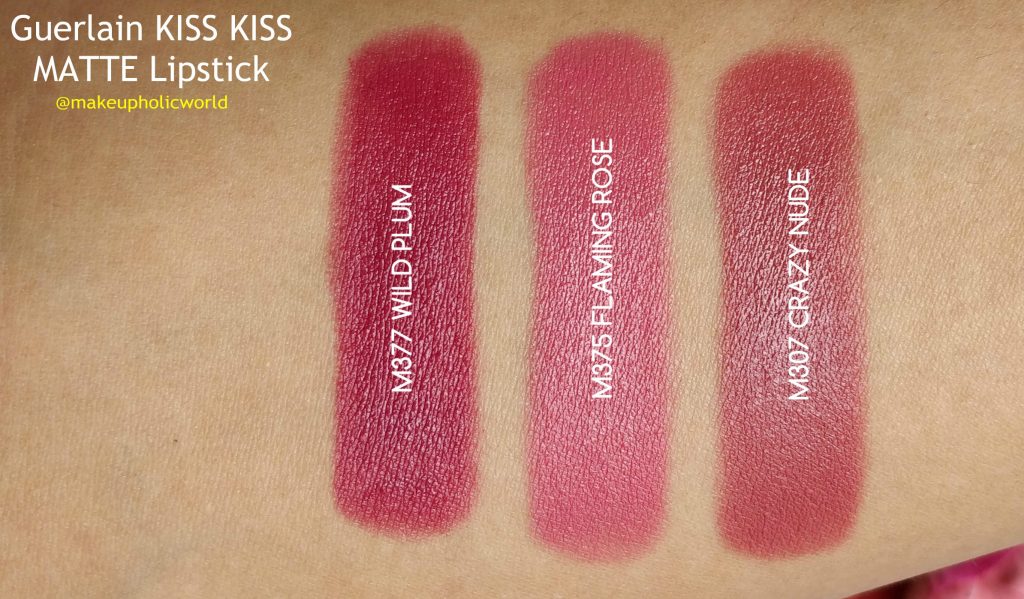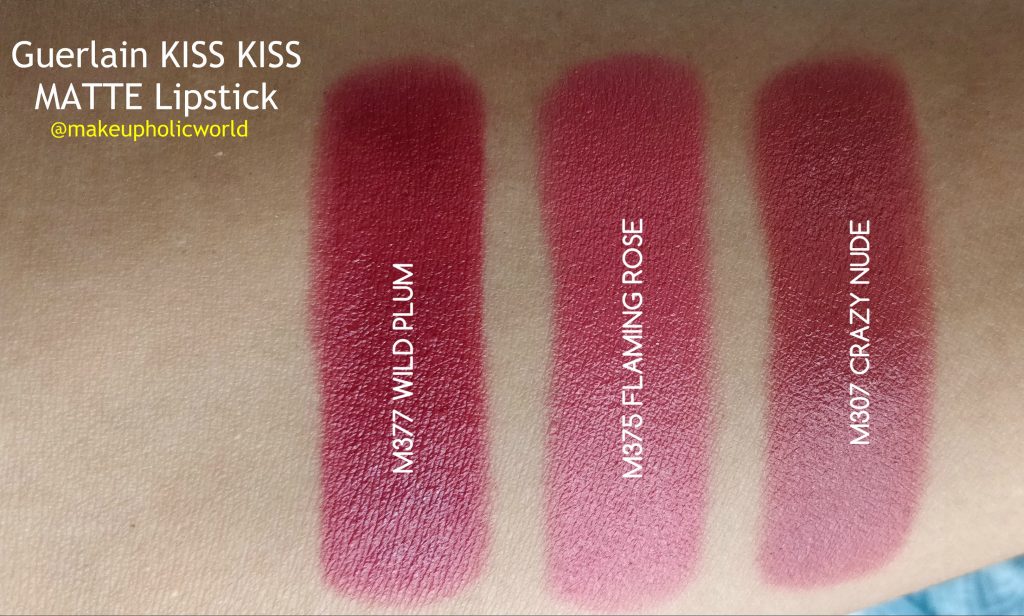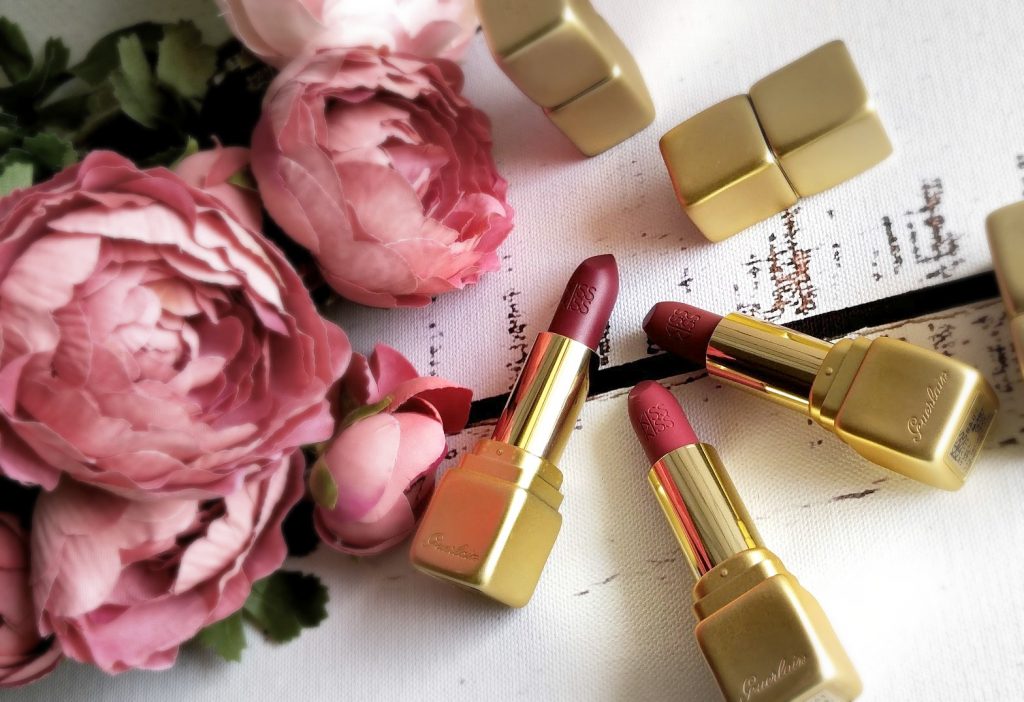 Overall, I'm obsessed with the packaging! The stunning, matte gold bullet in signature Guerlain style makes it such a luxurious statement. Definitely something you'd want to own with pride! As far as shades are concerned; They are not completely matte; Shade Crazy Nude is creamy and it feels creamy on lips as well. Flaming Red goes creamy matte on application. More like a satin matte finish once dried. Wild Plum is a creamy formula. Shades are absolutely pretty but easily dupable. Unless you want to hoard the brand's own packaging; I love Guerlain and I will definitely buy more shades. I love the formula, the vanilla scent as well as the luxe packaging. It's very pretty and feminine.
SHOP GUERLAIN KISS KISS MATTE LIPSTICKS HERE
** DISCLOSURE – links are affiliate Links ; I will get a commision if you make a purchase through my link #NYKAANAPPERS #AFFILIATEID #RenjiRBa-1778