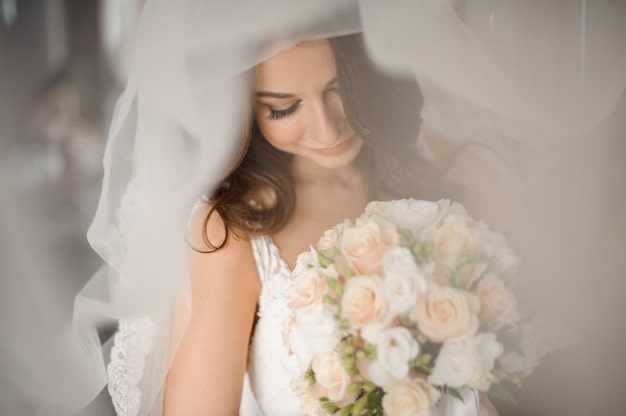 So your big day is coming soon and you are preparing for it – best makeup artist, best marriage hall, best photographer but what about your skin. Yes, makeup artists can cover the flaws and dullness with makeup but nothing can beat natural glow from inside out. Glowing skin is achievable through the right diet and skincare.
Bride dreams of looking the most beautiful on her D-Day and glowing skin is the first impression. Glow is needed from inside as well as outside and it can only be done through proper diet. So, here are some of the best foods for glowing skin for pre-bridal skincare. In this post, you will come to know what you should include or what not in your diet.
Diet for glowing skin
A list of healthy foods and vegetables for healthy skin –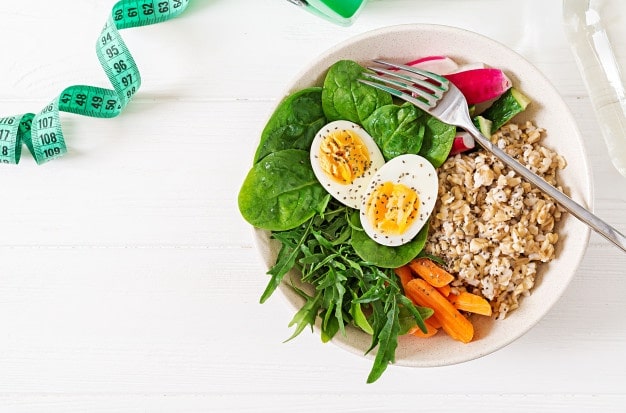 Broccoli
Broccoli is a natural source for healthy skin that contains lutein which helps to save your skin from damage and reduces the appearance of wrinkles. This vegetable is not favorite of everyone but its benefits might be. It helps to regenerate the cells and repairs the skin from the inside out and gives a natural healthy dreamed skin.
Kiwi
Kiwi may not be your go to choice for fruits but brides should include this in their diet because of its powerful ingredients. This is highly rich in vitamin C and E and contains loads of nutrients. This helps to boost collagen production and thereby reduces fine lines and wrinkles. The most important ingredient Vitamin C helps to reduce the dullness and enhance glow.
Avocado
You may obviously have heard of this fruit in skincare, face pack etc. And yes due to its benefits and properties it is mostly considered for skincare. Brides should add this in their healthy lifestyle. It has Vitamin E which keeps your skin hydrated and nourished. And the presence of antioxidants, minerals, vitamins, and omega-3 nourishes the skin and repairs it.
Beetroot juice
All brides want a pinkish glow on their face and beetroot is to go food for them. Drink a glass of juice everyday till your D-Day and see the magic. Also, include this in salad to get extra glow. Beetroot contains a rich amount of Vitamin C which helps to reduce aging signs and increases elasticity. Gives you a bright glowing skin. Carrots and cucumber should add along with this.
Dark chocolate
Girls love chocolates and I gave you a reason to bring out the chocolate. Dark ones have a lot of cocoa powder that helps to keep your skin healthy and bright. But bear in mind that you need to eat it in limit. It protects skin from sun damage, increases blood flow and thus leaves healthy and glowing skin.
Nuts
Nuts like almond nuts and pine nuts are a rich source of Omega-3 that helps to boost cell regeneration and increase the glow on the face. Nuts keep your sugar level in control and brides should add this to overcome calorie cravings. It helps to maintain your weight and also leaves natural bright and healthy skin.
Yogurt
Yogurt is rich in vitamins and calcium that help to promote weight loss and gut health. Having some powerful antioxidant properties like probiotics and bifidobacteria that helps to reduce or maintain the weight. It nourishes the skin and improves metabolism so that your skin will glow from inside out.
Gooseberry
Gooseberry – a well known natural resource for hair and skin. Loaded with Vitamin C, E and antioxidants which help to keep your skin healthy and glowing for your big day. It reduces pigmentation and restores the natural skin tone. It detoxifies the blood so that your skin looks glowing and pinkish bright.
Pumpkin seeds
Small in size but big in nutrients. Pumpkin seeds contain omega-3, zinc, fatty acids and vitamin E. All these ingredients help to give you the skin like never before. It makes your skin youthful and locks in moisture. It maintains skin elasticity and soothes inflammation and acne- prone skin.
Bridal skincare routine and tips
Along with a proper healthy diet, skincare routine and some vital tips should also be followed by brides.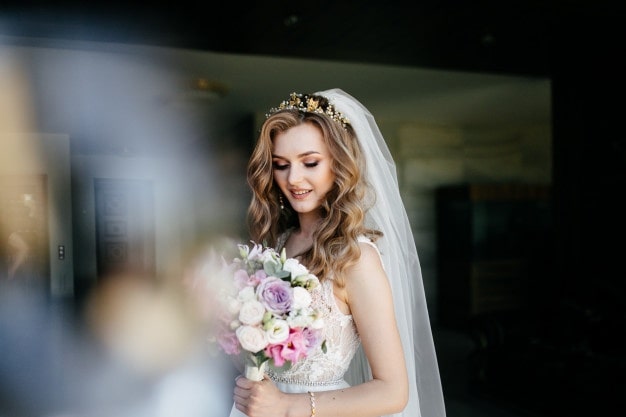 Drink lots of water
Drinking water is the most important part of your bridal routine. Water keeps your body hydrated and detoxifies the harmful substances from your body which makes your body and skin glowing and healthy. Make a routine to drink 3-4 liters a day before 6 months of your D-Day.
Take proper sleep
Lack of sleep means dark circles and this is a nightmare for brides. So, if you want to avoid dark circles and puffy eyes then take enough sleep for about 8 hours every night. Also, while sleeping your skin cells regenerate and repair that means you will get bright and glowing skin.
Body massage
Body massage helps to treat skin problems such as pigmentation and fades spots and dullness. You need to do body massage and face massage before your wedding day to keep your skin healthy and glowing. Use treatment oils for your skin to reduce tanning. This has followed in India for decades.
Yoga and exercise
Yoga and exercise are what your body needs to feel active and fresh. Yoga and exercise detoxify the body and increases energy level. This also boosts the blood circulation so that your skin looks healthy and bright. You need to do it every morning before your wedding.
Detoxifying and facial
Exfoliation and facial play an important role, you need to exfoliate and facial treatment 6 months before your wedding. You should follow CTM morning and night time skincare routine. Include hydrated products in your regime and keep nourishing your face and body.
Conclusion
So, these are the best foods, fruits, skincare routine and some important tips for pre-bridal skincare. Hope you will find all these helpful for bridal regimen. Disciplined and focused skincare routine and diet will definitely help to get your dream wedding glow.
Image reference- freepik