Summers are coming very soon and a layer of sunscreen is must for you. While sunscreen is vital for every day but in summertime it becomes more important. Days are longer and the sun is stronger so spending more time outdoors requires sun protection.
Long hours in the sun damages the skin due to harmful rays of sun. Protection from harmful sun rays, you need sunscreen with enough SPF. Before buying sunscreen you need to check out the labels and few important things which I am going to tell you in this post.
What is sunscreen?
Sunscreen is a gel, lotion, spray or cream based product which protects the skin from harmful rays of sun. UV rays are harmful to our skin and sunscreen is a topical protection that absorbs or reflects the ultraviolet rays of the sun. It also helps to prevent wrinkles, dark spots and tanning.
Sunscreens are always with SPF (sun protection factor) that measures the fraction of UV rays. And SPF has so many variations like SPF30, SPF40 & SPF50.
Why do you need sunscreen?
From the harmful UV rays of the sun, our skin needs protection and sunscreen acts as protector here. So, here are some other important benefits and reasons which makes it necessary to use the sunscreen:
Studies have found that sunscreen protects the skin from two types of skin cancer which can be caused by harmful rays of sun
Consistent use of sunscreen also helps the people to reduce wrinkles and premature aging-signs
Two types of radiation- UVA & UVB rays. UVA rays contribute to the aging and wrinkles signs and UVB rays are responsible for sunburn and combining both of them is not good
SPF 15 provides 15 times more protection than skin without sunscreen and the same with SPF 40 that provides 40 times more protection. Larger SPF means blocking both UVA & UVB rays.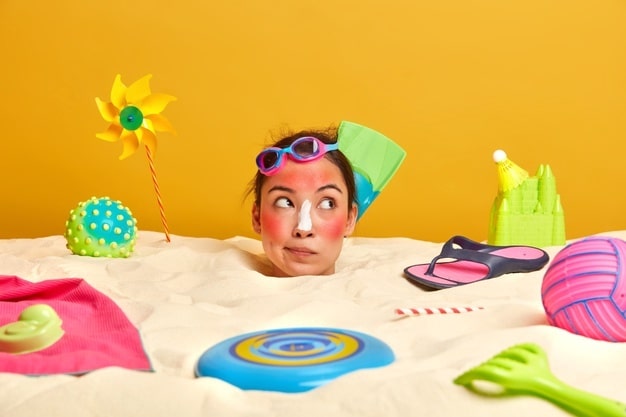 Types of sunscreen
Choosing a sunscreen depends on SPF and amount of sun exposure. Low exposure to the sun means low SPF and high exposure means high SPF. Low exposure needs only SPF 15 with base makeup. However, there are different kinds of sunscreen available out there for different situations so before buying the one, go through with this:
● Broad spectrum sunscreen
Choose a sunscreen with this label 'broad spectrum sunscreen', this means it will save your skin from both UVA & UVB rays. Generally, all the sunscreen protects against UVB rays but UVA also causes premature aging and cancer. And a broad spectrum will protect from both. The sunscreen with broad spectrum labels passed the test.
● Water-resistant sunscreen
It is noted that no sunscreen can be waterproof. While swimming or any sports activity you need to reapply it. But yes, it can offer good protection from water activities. Also, no sunscreen can be sweatproof.
● Spray sunscreen
Spray sunscreen is a go to choice for parents of toddlers and very popular among them. But this is not considered to be excellent for them as children can eat it and it can be harmful. So, cream based sunscreen is the next good option in this case.
● Natural sunscreen
Nowadays natural sunscreen is also taking up the market. Natural sunscreen contains few natural ingredients like olive oil and coconut oil. This natural oil has little bit of SPF and using this as a base is not harmful, in fact, consumers are more likely to adapt natural ones.
How to apply sunscreen?
Sunscreen application is not such a big task. Just make sure to cover all the open parts to protect it from sun rays.
Apply sunscreen 30 minutes before heading out
For cream based and gel based or lotion sunscreen, squeeze enough amount of sunscreen and apply on face, neck, ears, feet, hand, and lips gently
For spray sunscreen, hold the bottle upright and move it all over the exposed skin and avoid inhaling it, take extra care while applying it especially for kids
Gently apply the sunscreen so that it will absorb well into the skin
Reapply after every 2 hours
After applying the sunscreen don't use any skincare
Important tips
You can wear it under makeup as well
Try to wear cotton clothes as they contain SPF
Wear sunglasses while heading out
Wear scarf or cap, just cover your head and face to protect it
Don't step out when sun is at the peak like in evening and afternoon
Reapply sunscreen after sweating or playing any sport
Reapply sunscreen after swimming and washing your face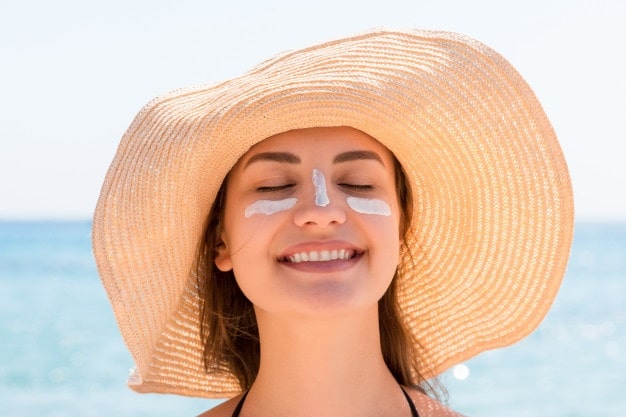 How to choose the sunscreen?
Here are a few important concepts to choose sunscreen for yourself.
● Use SPF 30 or more
Always go for more than SPF 30, not less than that. SPF 15 is also considerable but if you want complete protection then go for more than 30. The SPF range is mentioned on all the sunscreen and you need to look for it before buying.
● See the ingredients list
Ingredients lists and other details are very important before buying any product. Must check the ingredients list that it doesn't contain any harmful ingredients like oxybenzone.
● Choose good brand
A good and trusted brand is what you need to go for it. International brands are certified and more formulated in case of a sunscreen. Otherwise indian brands are also coming with good products these days.
● Sunscreen for kids
A toddler of 6 months to 1 year shouldn't apply sunscreen. And after that choose the sunscreen based on the kids as they have more delicate skin than yours. But you can also apply a good sunscreen with less SPF.
● For acne prone skin
Acne prone skin is more likely to break out when reacting with any products. But water based sunscreens are also available out there so go for it. These water based suits oily skin and won't breakouts.
So guys, that's all about sunscreen. I hope you found this helpful and now completely aware of sunscreen and will consider these points next time while buying it. Right?
Image reference- freepik