There is no wonder that ayurvedic medicine is shaking the beauty and skincare world. More brands are coming up with natural and ayurvedic ingredients and people are also moving towards clean beauty. Ayurvedic products have the surety to not harm the skin and chemical products can even cause dangerous diseases like cancer. Think before using any product!
Chebula is one of those miracle ayurvedic ingredients which is really new in the market. Many people are not still aware of this ingredient but this is gonna be hit in 2021. So, for those readers who don't know about it's a complete guide on chebula and for those who heard this ingredient before then it's a must for them to read this post.
What is chebula?
Chebula is a fruit that comprises one of the fruits from Triphala. This fruit was basically used for internal purposes but recently it hit the beauty industry for topical use. Much like other powerful natural ingredients turmeric, it also provides wonderful benefits for skin.
Chebula is the most powerful antioxidant and bioactive for skincare like never before. It helps to treat the skin concerns – reduces wrinkles and aging signs, leaves smooth, bright, firm skin and even out the skin tone. And yes it has some solid science for being an anti aging magic for your skin.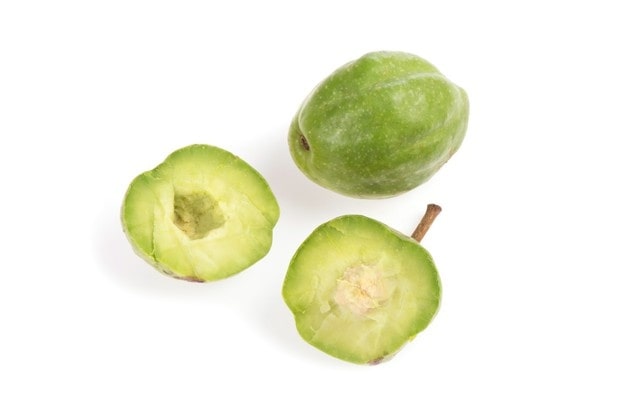 Benefits of chebula?
Chebula has a lot of benefits for your skin and this is recently proved and many skincare brands are starting adding this in their formulation. It is said that it is going to be super amazing ingredients that the beauty industry has never seen. It gives fast and better results. So, let's see what are the benefits of chebula:
● Brightens and moisturizes the skin
Moisturization is the first need for healthy, glowing and young skin. Hydrated skin looks younger and chebula can easily provide you hydration with its properties. Chebula increases the moisturization in the skin and shows the great effect for rejuvenating your skin. When it provides hydration to your skin, it treats the skin aging process.
● Reduces fine lines and wrinkles
The antioxidant properties of chebula provide an extreme level of treatment to reduce wrinkles. You know what! The other antioxidant ingredients such as Vitamin C, Vitamin E are not stronger than chebula. It is able to free the radicals for a longer duration than other antioxidants. Chebula is the potential source of natural antioxidants.
● Makes skin soft and smooth
Chebula softens the skin and makes it smooth, glowing. It reduces the inflammation and brightens the appearance. It reduces the psoriasis that causes redness, itchiness and scaly skin. It heals the wound and reduces the redness and itchiness. Chebula has bioactive ingredients that heal wounds and decrease free radical production.
● Evens the skin tone
Chebula cures the uneven skin tone and increases the hydration and nourishment into the skin. It reduces the inflammation and other skin disorders to even out the skin tone. This natural fruit has natural antioxidant properties that is useful for removing spots, scars and pigmentation to even the skin tone.
● Protects from sun damage
UVA and UVB sun rays damage the skin due to sun exposure. And this causes premature aging and wrinkles. Chebula topical application protects the skin from harmful sun rays. It induces the collagen production because as we age our skin reduces collagen production. This powerful ingredient helps to boost collagen production and keeps your skin glowing and young.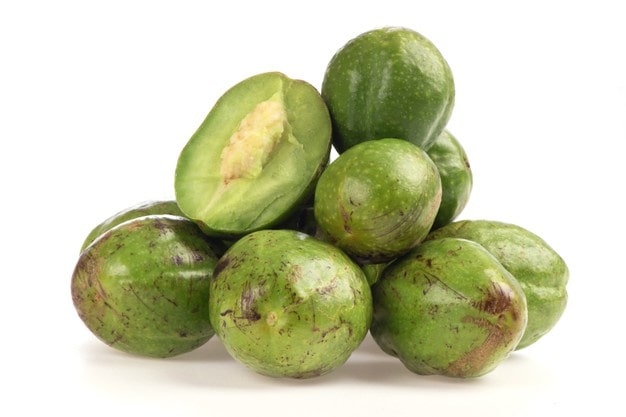 Risk factors of chebula?
As I have told you above, chebula is the new ingredient in the beauty world. There are no such products flooded in the market. Very few brands are introducing this in their formulation for topical use. So, as it has not been used so much by many individuals that's why no side effects are shown still out there.
Based on the studies, as the people tested this ingredient there are not such any major side effects that have been shown which can seriously harm the skin. But yet after more expansion, the side effects or any concerns will show. For now it is effective and safe for all skin types as a topical use.
How to use chebula for skin?
Chebula has come up in the form of serums yet. Serum contains active ingredients and is the same as chebula. Active ingredients show the results at a faster rate and more effective for usage.
Chebula serum is easy to apply and approximately the same as all other serum applications.
Cleanse your face with the gentle face wash
Spray face mist or face toner and let it absorb
Apply a layer of serum and let it stay
Lock your skin with the moisturizer
As you have seen this is the same application method as any other serum.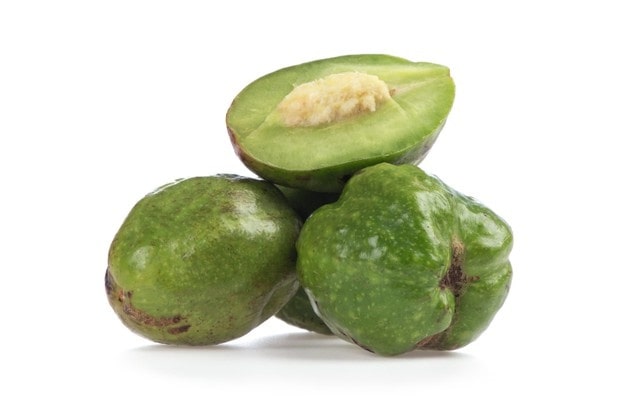 Bottom line
Beauty and skincare industry is going to be flooded this coming year with chebula ingredients. Just because of its powerful antioxidant and amazing properties for skin. Plus it works faster and harder than any other antioxidant ingredients available out there. Just waiting for its super amazing products in Indian market to let the people try out especially skincare junkies. It is proved that- chebula was found to be beneficial for sun damage protection, hydration, even skin tone and smooth glowing with bright skin. This fruit is small to be seen but packed with a lot of benefits for skin topical usage.
Image reference- freepik