By contributor: Agnirupa
Hey you lovely ladies…I am back again with yet another MAC lipstick.As you all know MAC makes me go weak in the knees with their awesome array of delicious cozy lipstick names right? *_* *watch me simmer*, *lady danger* *Girl About Town* aahh..the list goes endlessly, etc
When browsing through different blogs I came across this darling lipstick called HUG ME I had to go and get it.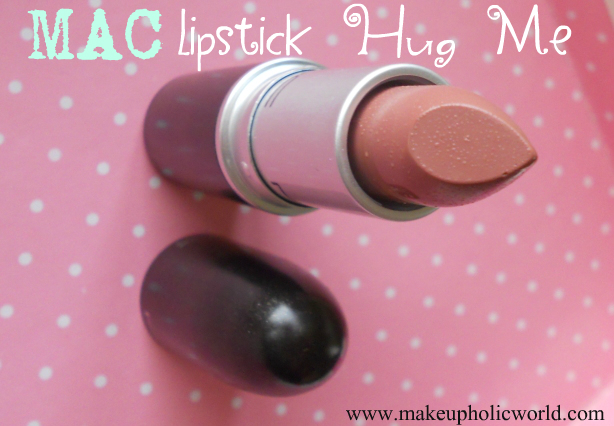 What MAC Says-
MAC describes Hug me as a flesh toned nude pink in a luster finish 😀 *permanent collection*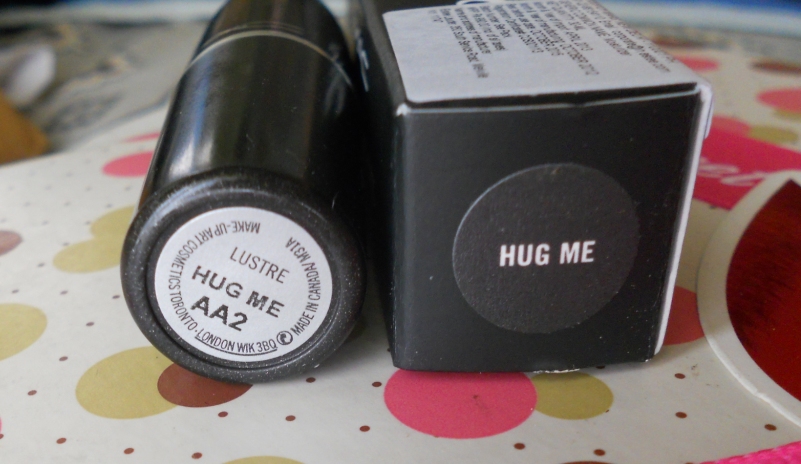 Price- 1190/- INR for 3gm *new revised MAC price*
My Opinion
Being from the permanent collection, this lipstick also comes in the typical black and matte silver packaging of MAC with a tight click cap for conveniently carrying around.
The finish is luster finish from MAC- my very very favorite one, it being a hybrid really of a gloss and lipstick 😀 me being a glossy girl hearts MAC luster finishes for their smooth, glossy, non-sticky light finishes which goes on so smoothly and nicely on lips The shade *hug me* is a lovely beige mixed with a warm pinky tone which ensures that it does not wash away lip color and makes for a beautiful MLBB or nude for medium/olive skinned ladies 😀 on me, it leans towards browny beige-pink which looks very pretty as an everyday daytime color
The pigmentation is semi-sheer as lustres go, and can be built up in a couple of swipes but will not be sufficient if you wish to cover up a lot of lip pigmentation or imperfections..on minor pigmented lips it will rock 😀
The staying power of the luster finishes are the least among all of MAC finishes as they are light, glossy and less pigmented so the color lasts on lips approx 2-3 hours through food and drinks..
More pictures, Swatches & LOTDs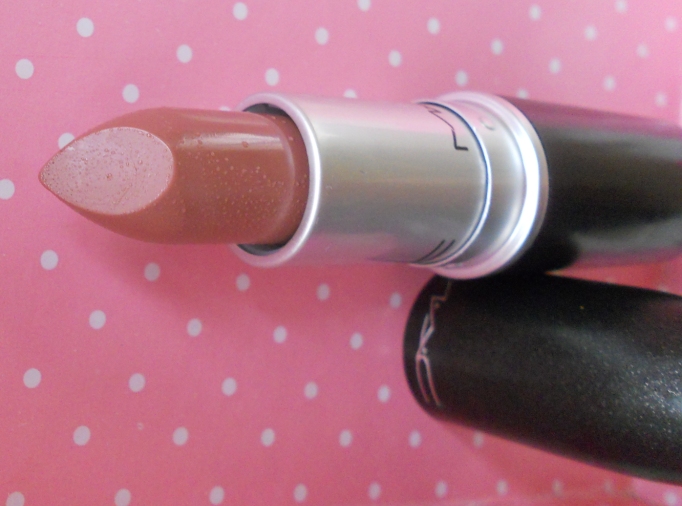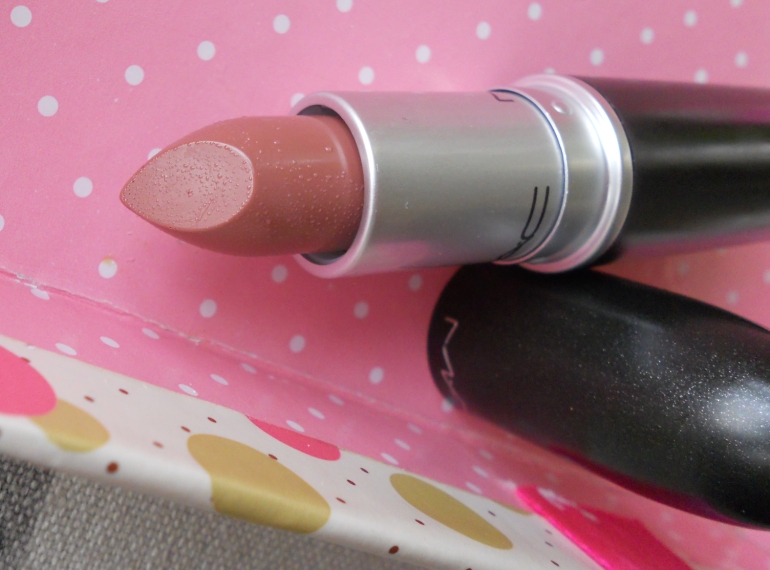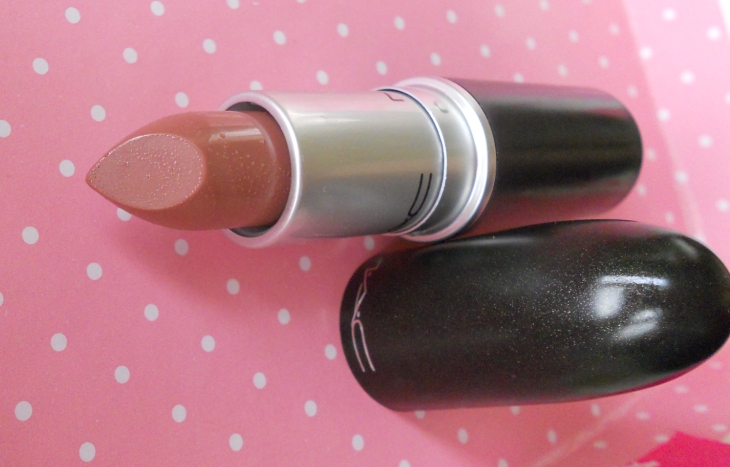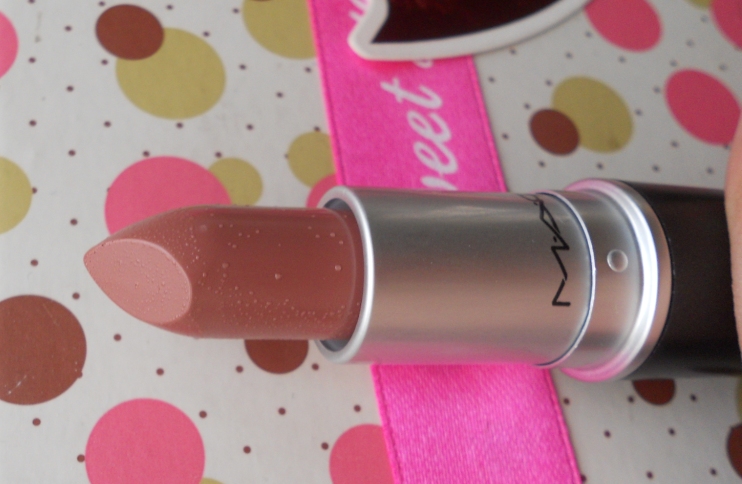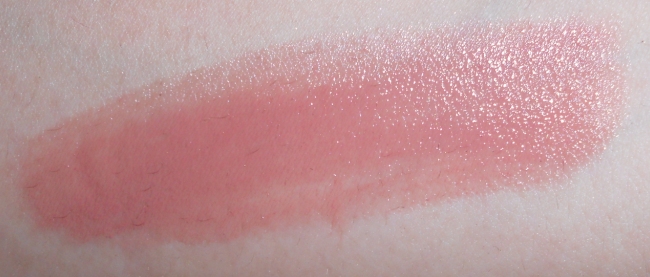 Sleek, classic black and silver MAC packaging
Texture is light, glossy, non-heavy/sticky!
The shade *hug me* is a pretty gorgeous fleshy beige pink which does not wash away complexion and acts as a perfect nude/MLBB for medium complexioned ladies
I love the semi-sheer glossy finish of the luster range
Does not dry out my lips <3
Smooth out dry patches/lip lines
Yummy vanilla fragrance.
Cons
Staying power is quite less and has to be touched up often
My rating- 4/5!
Do I recommend?
MAC has an awesome family of nudes and there are soo many different finishes, undertones, shades and there is a different nude for every lady out there 😀 hug me is a great everyday shade which works for its lovely glossy finish and pinky undertone  do check it the next time you are out on the prowl for your next nude lippie <3
Till my next review do go and check out this lovely MAC lippie and keep smiling gorgies :-* ciao!
Makeupholic World: Awesome Shade Agni! yet another lovely lipshade looking gorgeous on you!!
Girls, Find your favorite MAC Lipstick reviews here 🙂